Luxury Suites
Enjoy the fun and excitement of Mudcats baseball in an upscale air-conditioned luxury suite. Located on the upper level of Five County Stadium, our spacious suites allow you to take in a panoramic view of the field while enjoying an assortment of baseball cuisine.
Suites Quick Facts
Group Size:
• Single Suite 15-20 guests
• Double Suite 30-40 guests
Price: Starting at $625 (includes tickets, meal options, tax & 18% service charge)
Includes:
• Air-conditioned indoor lounge-style seating and open-air seating for each suite
• Serving counter with cabinets, sink and refrigerator
• Elevator service that brings you directly to suite level
• Cable television with closed-circuit broadcast of the game
• Attentive and courteous luxury suite catering staff
• Handicap accessible suite level restrooms
• Menu ranging from ballpark fare to restaurant-style cuisine
• Public address and video board welcome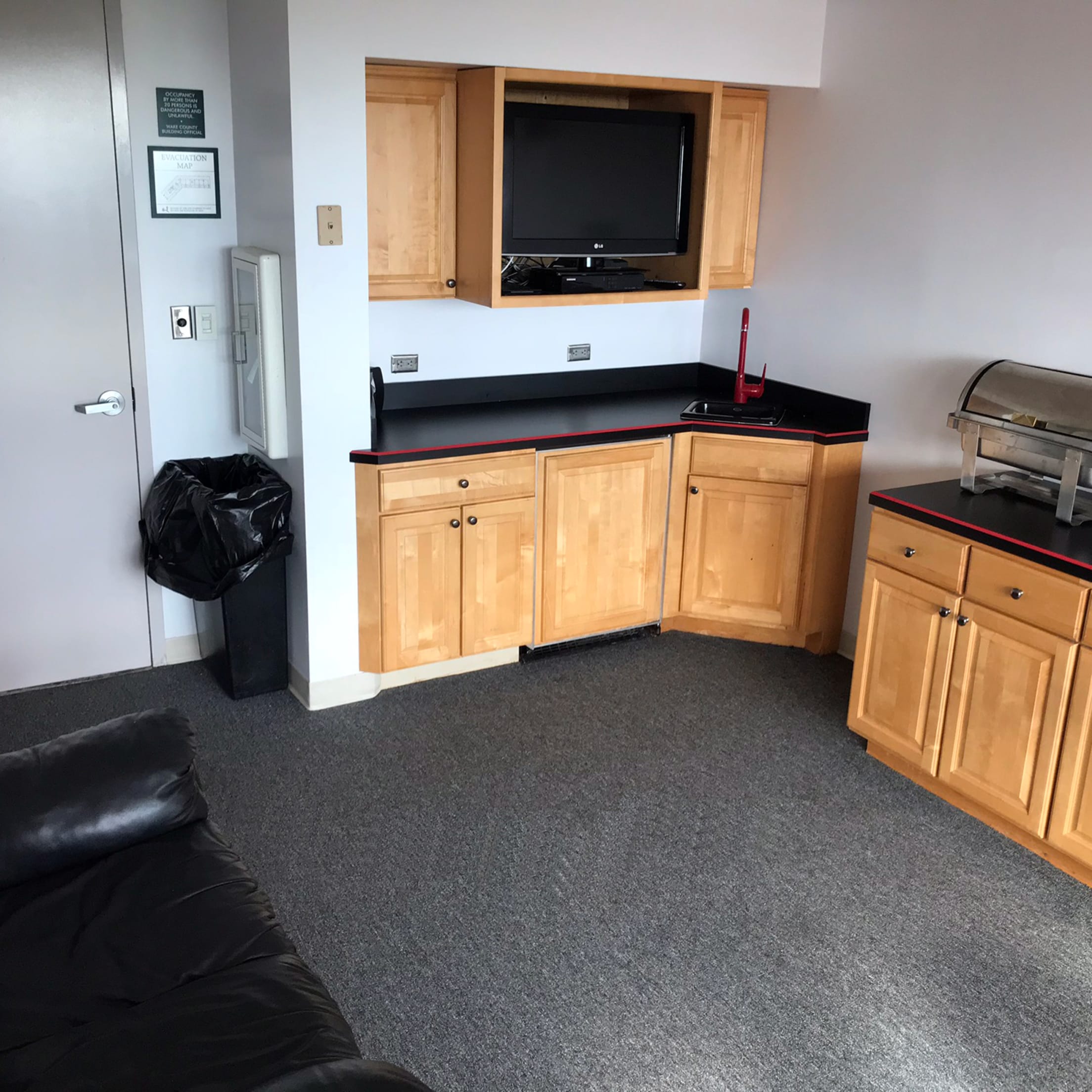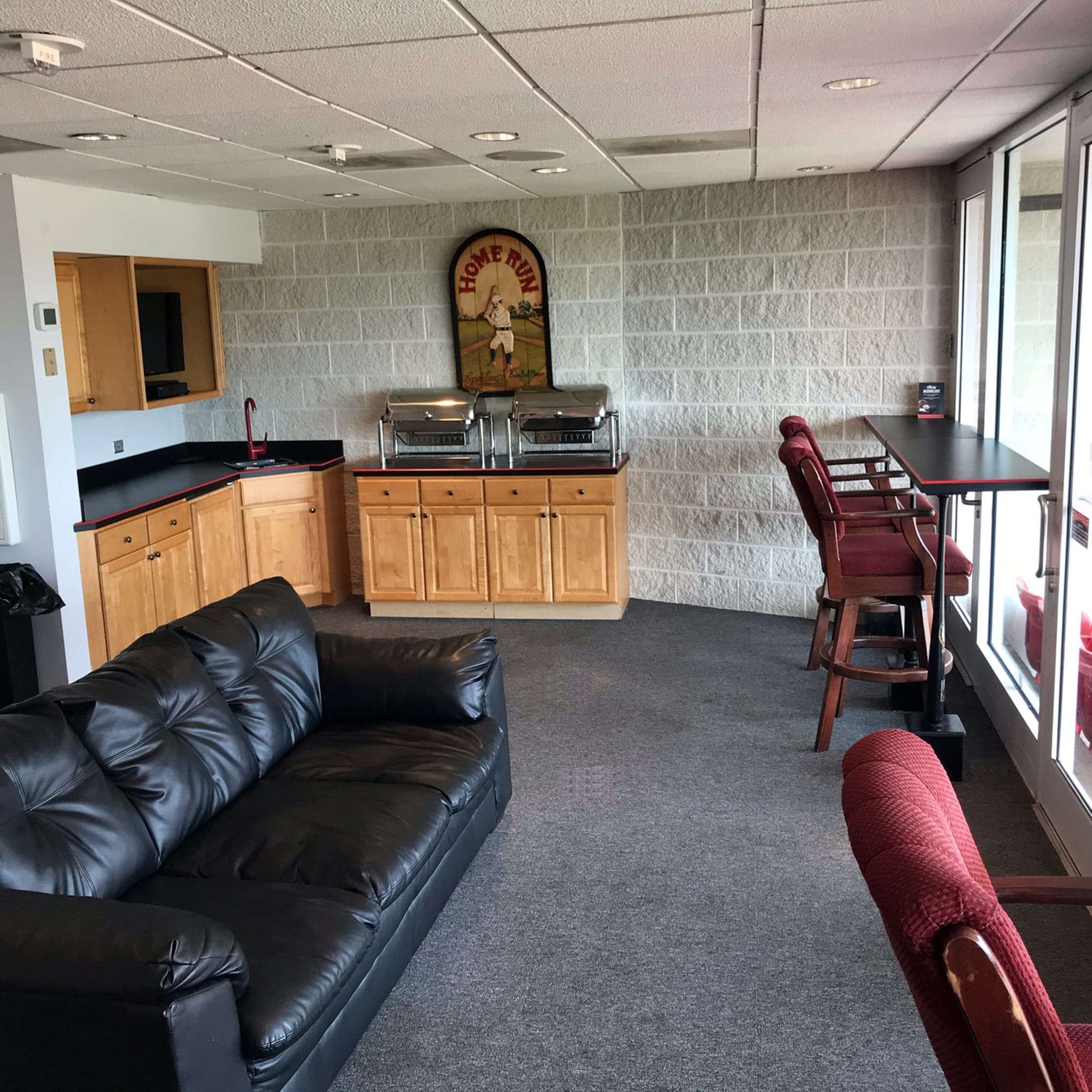 Please contact a Group Sales Representative to reserve your suite today at 919-269-2287!