Shining Stars
Our Shining Stars program gives local organizations the opportunity to showcase their talents at Five County Stadium! We welcome dance teams, gymnastics schools, martial arts studios, school bands, church choirs and more to perform for our fans on the field during the pregame festivities.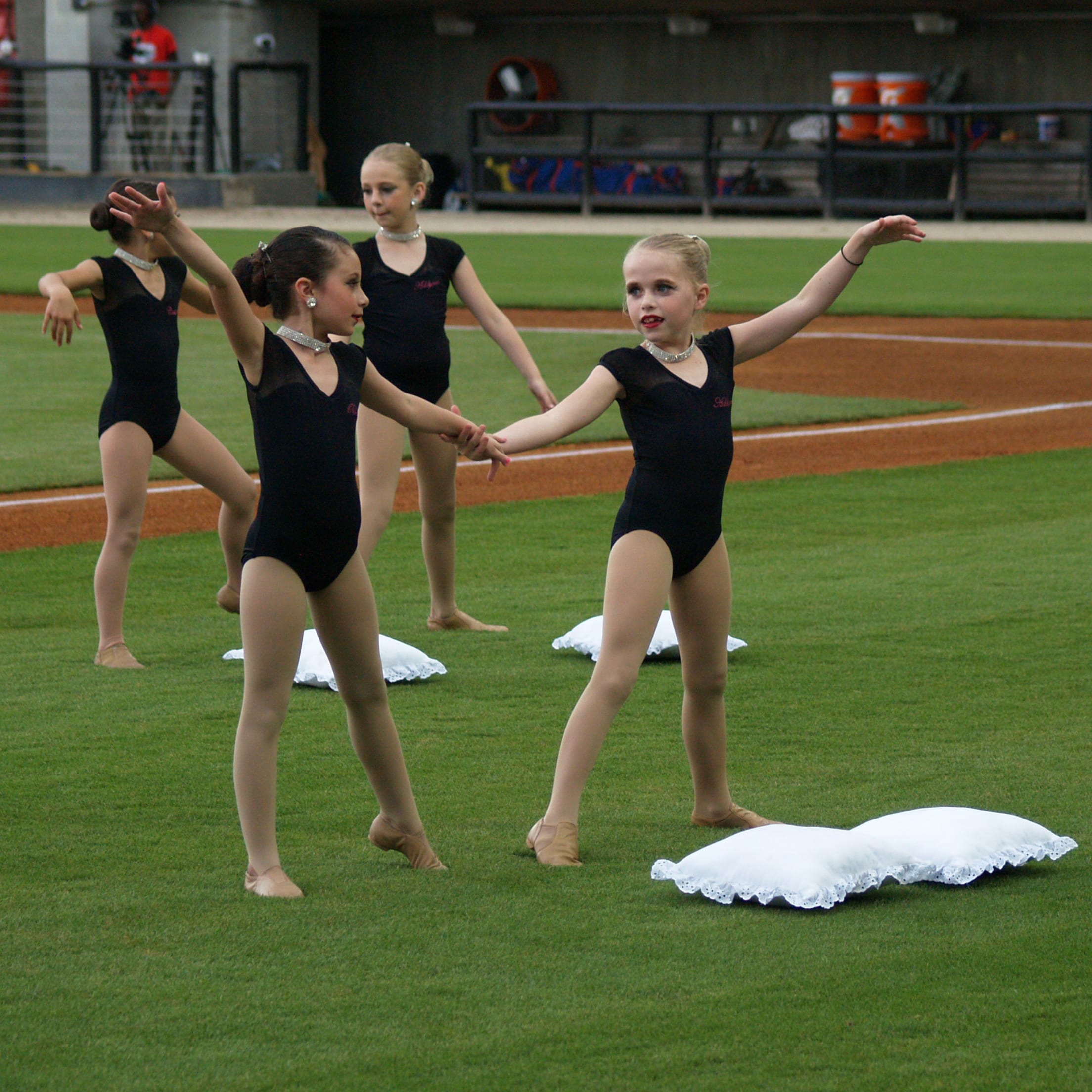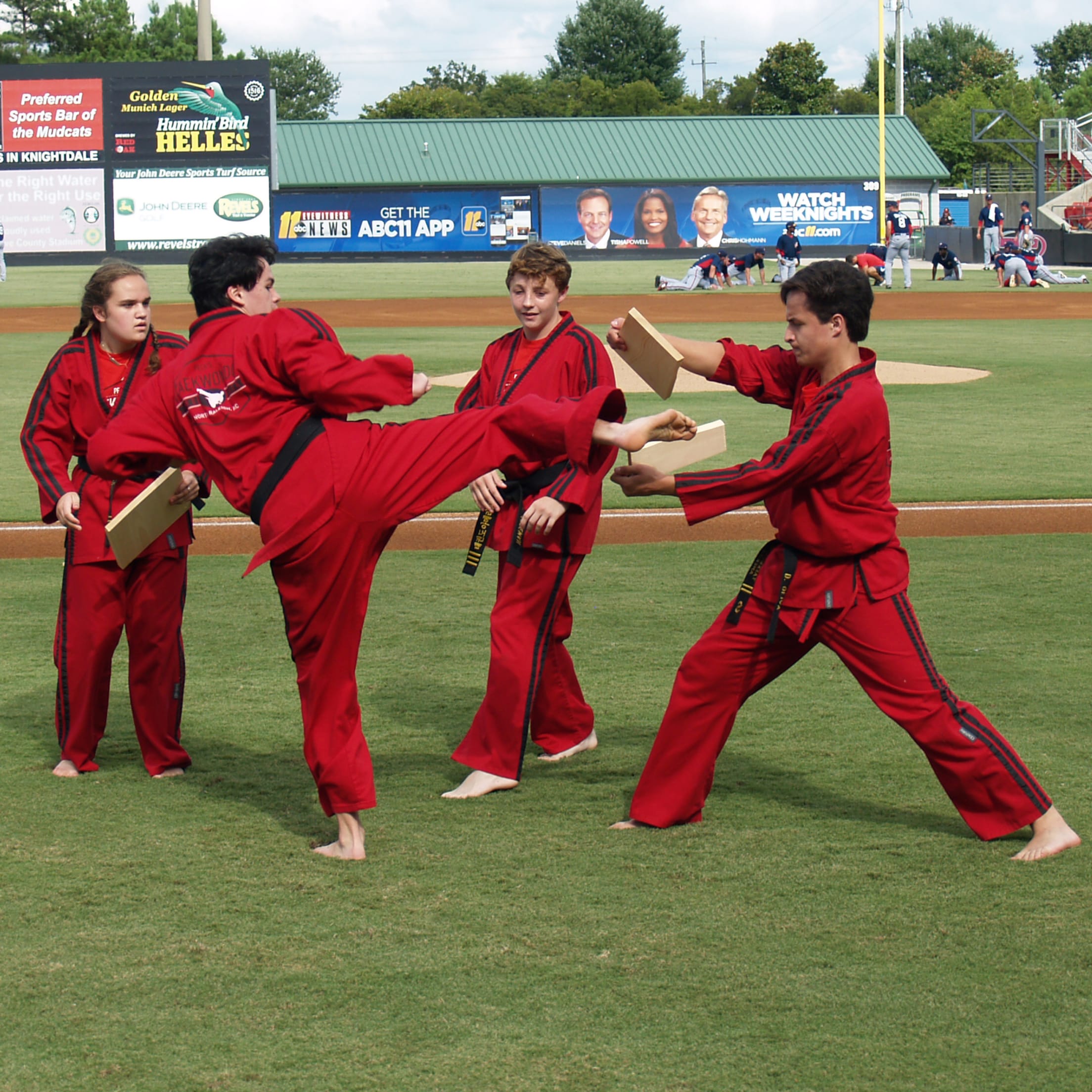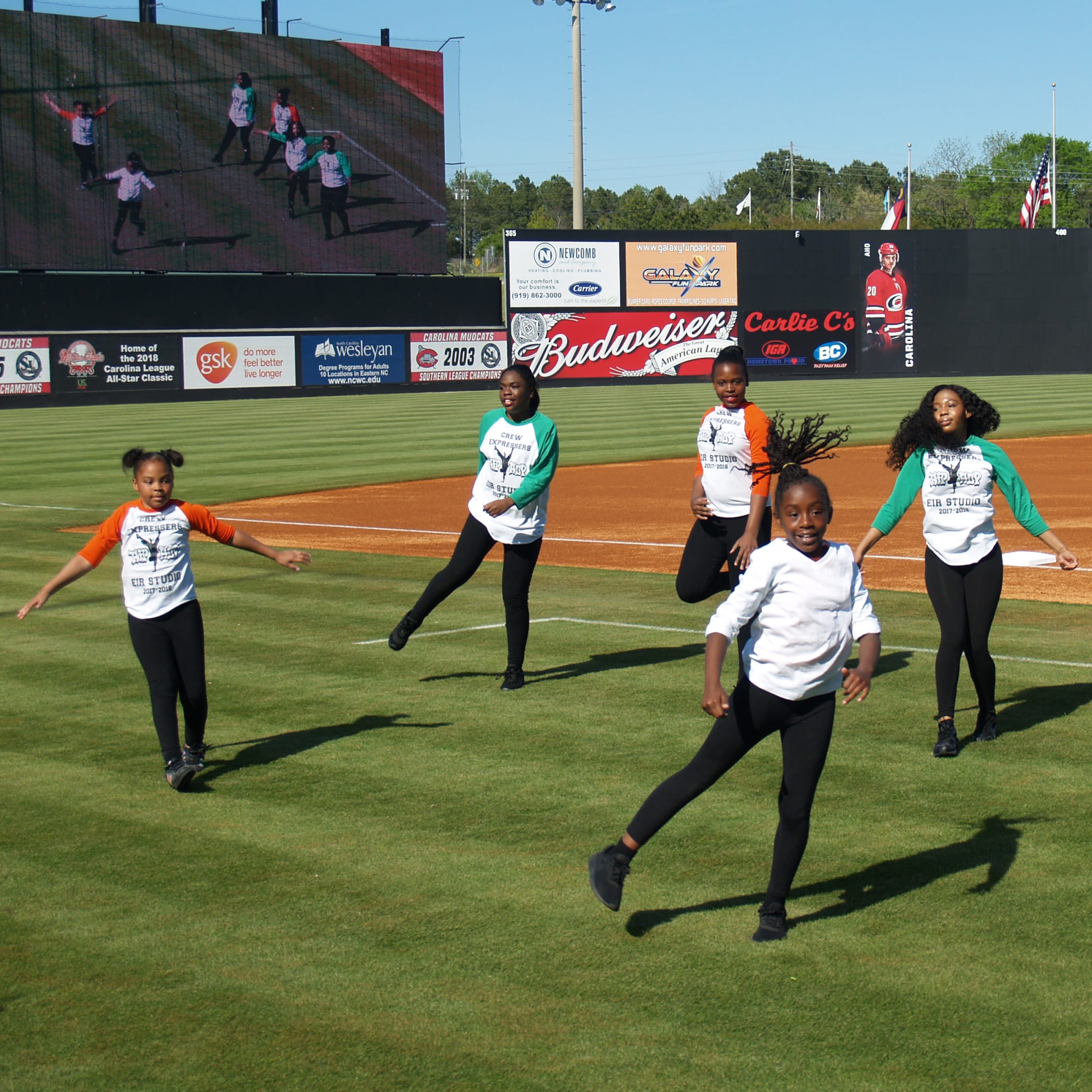 Showcase Your Business
Groups that purchase one hundred (100) or more tickets will receive a concourse table to showcase your business, distribute promotional materials and drive new clients to your business!
Shining Stars Includes:
• Free Box Seat tickets for all Performers and Coaches.
• Introduced via our videoboard and over the stadium public address system.
• Must purchase a minimum of twenty (20) group tickets at $8.00 each for family and friends.
• Muddy Money has great flexibility. Its can be used throughout the ballpark at concession stands and Tackle Box team store.
Rules and Regulations:
• Only one (1) Shining Stars group per game. Dates are reserved on a first come, first serve basis.
• All performances must be under ten (10) minutes in length, NO EXCEPTIONS!
• Access to the ballpark's sound system. Music must be supplied and approved 7 days prior to the date of the game.
• Final payment and attendance confirmation is due 10 days prior to your scheduled game date.
Call (919) 269-2287 to book your group today!
*** 2023 Disclaimer: All group bookings are subject to local guidelines and large gathering limitations. ***