Cardinals deal for Rays lefty Liberatore
2018 first-round pick has racked up 113 whiffs in 111 pro frames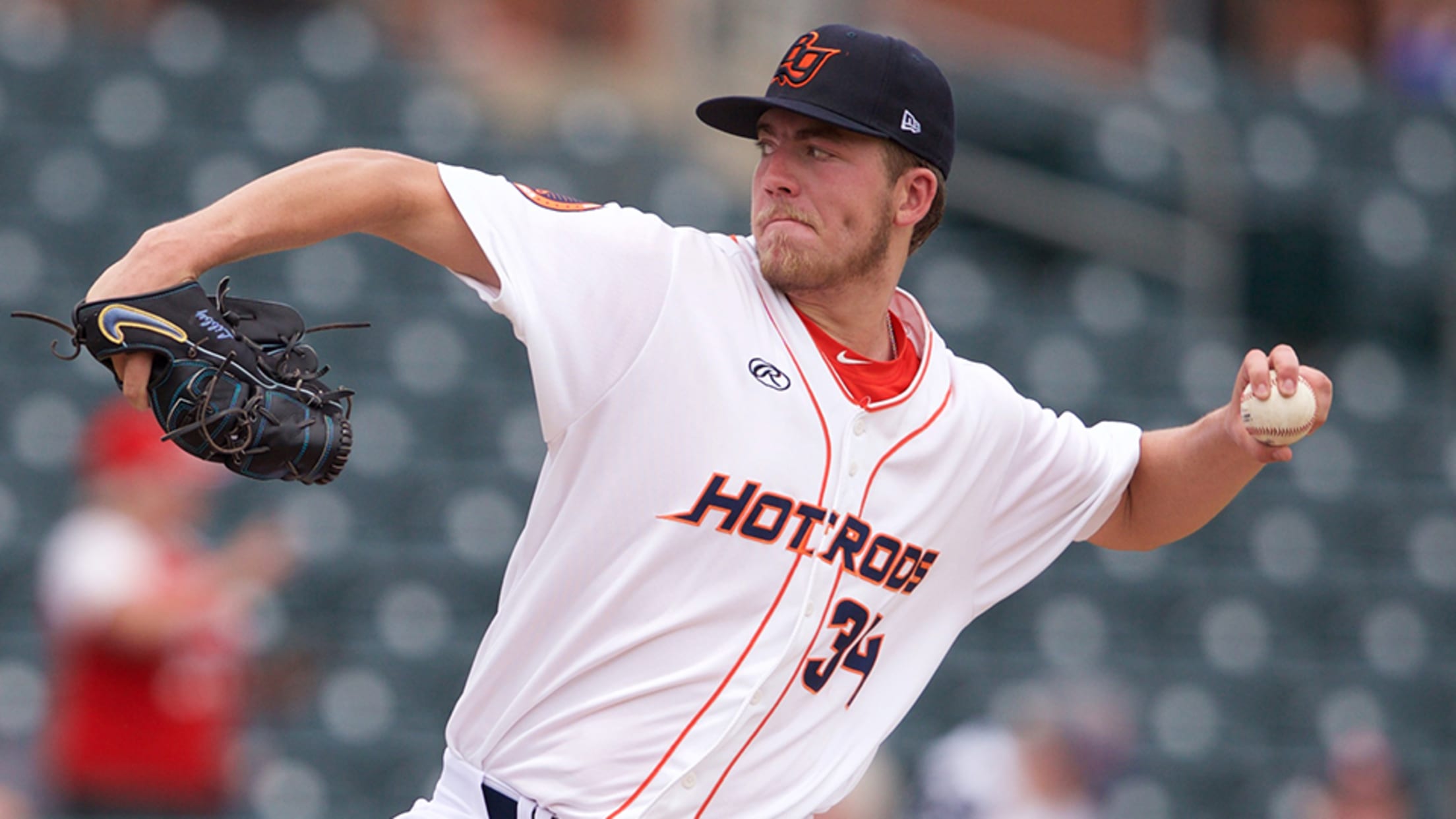 It may be the middle of winter, but the hot stove has reignited.In the first major trade of the calendar year, the Cardinals acquired 2018 first-rounder Matthew Liberatore from the Rays. Catching prospect Edgardo Rodriguez and a Competitive Balance Round B selection (66th overall) also will head to St. Louis,
Tigers' Carpenter leads GCL All-Stars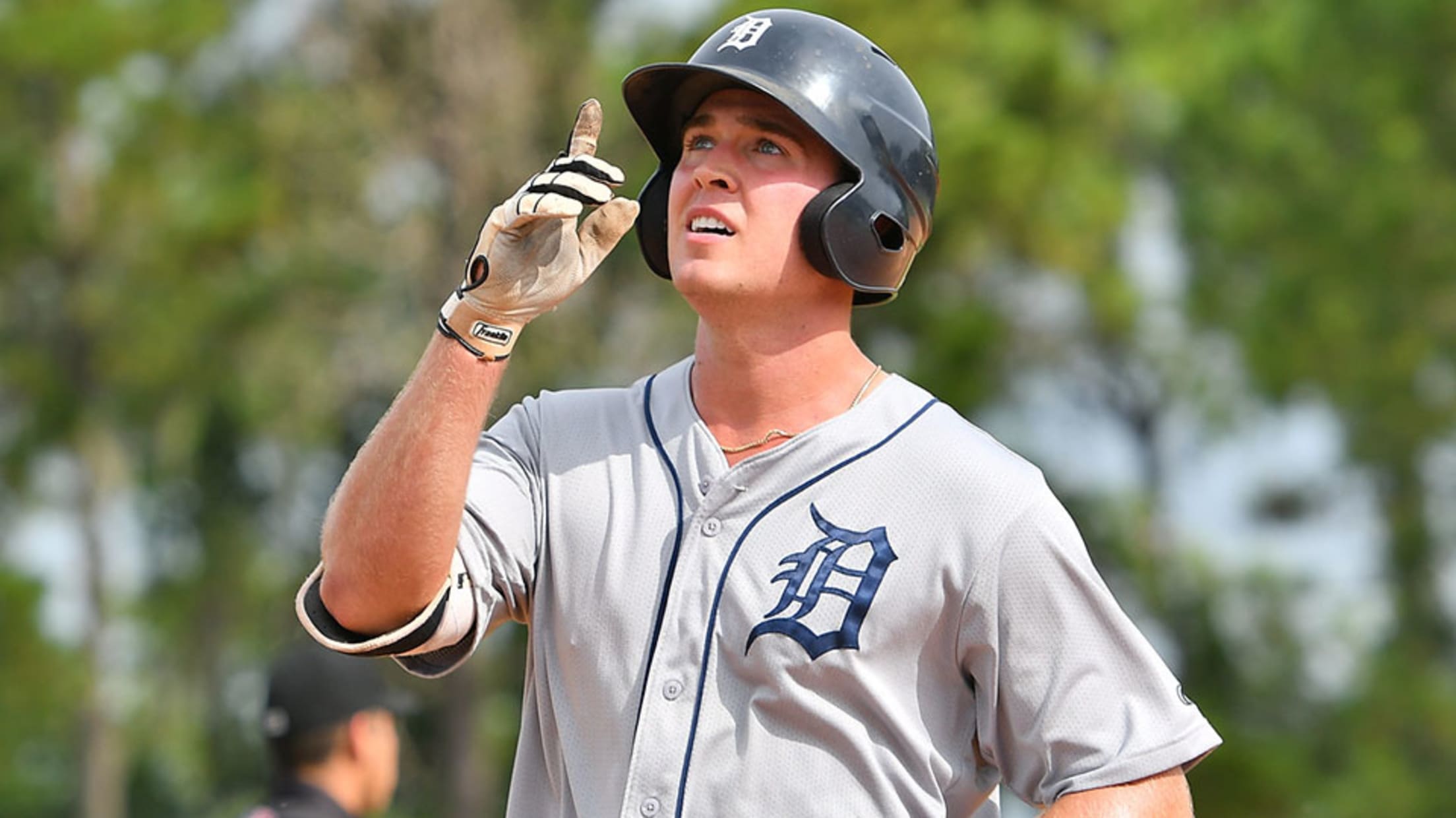 The Gulf Coast League announced its 2019 end-of-season All-Star Team, Most Valuable Player and Manager of the Year on Wednesday.Tigers West outfielder Kerry Carpenter was named the league's Most Valuable Player. In 43 games, Carpenter batted .319 and led the league in home runs (nine), total bases (100), slugging percentage
GCL cancels remainder of 2019 season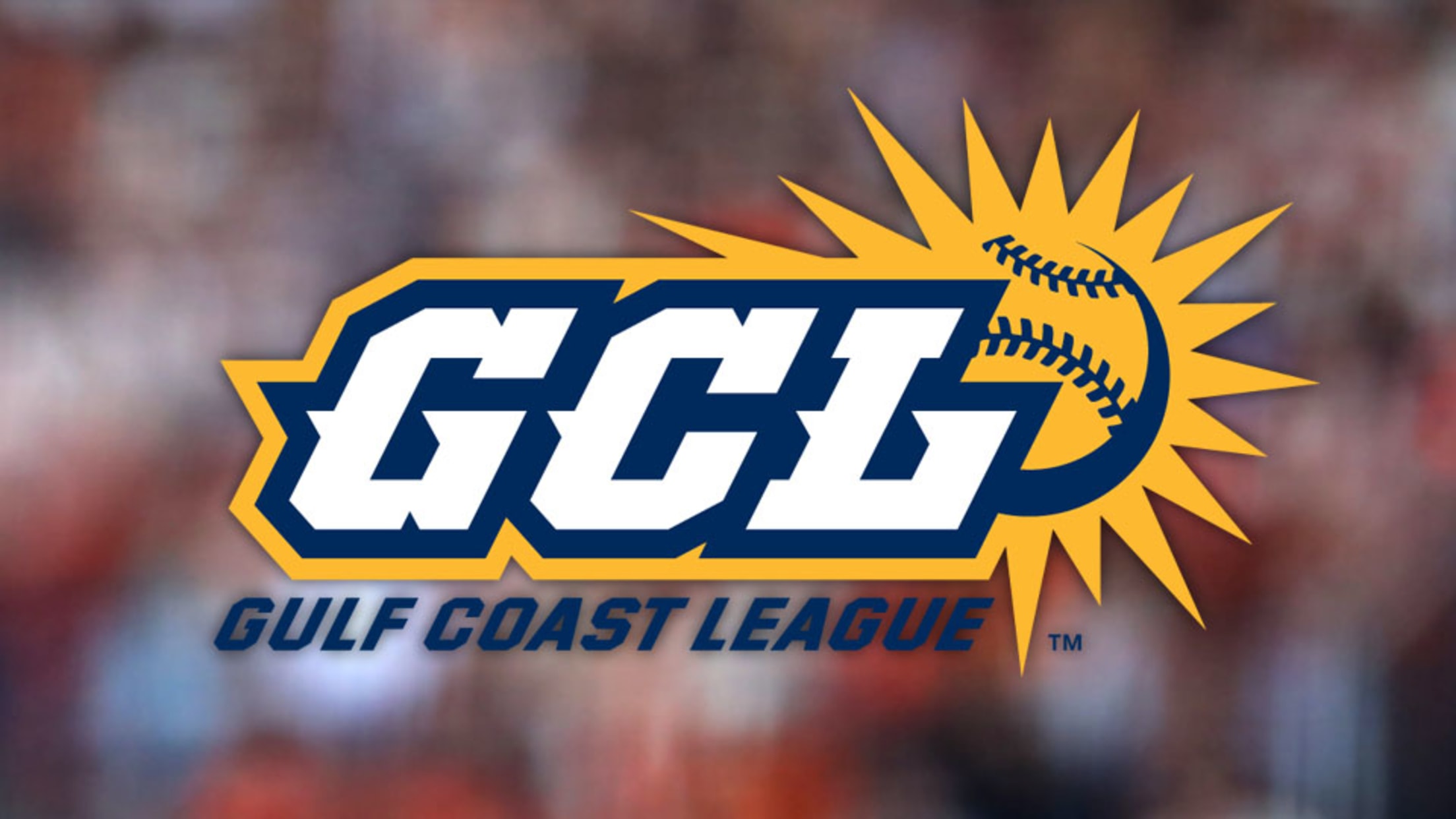 ST. PETERSBURG, Fla. -- The Gulf Coast League today announced it has canceled the final two games of the season and the league playoff series as Florida prepares for the impact of Hurricane Dorian.
GCL Phillies no-hit ... GCL Phillies
Four West pitchers combine to blank East counterparts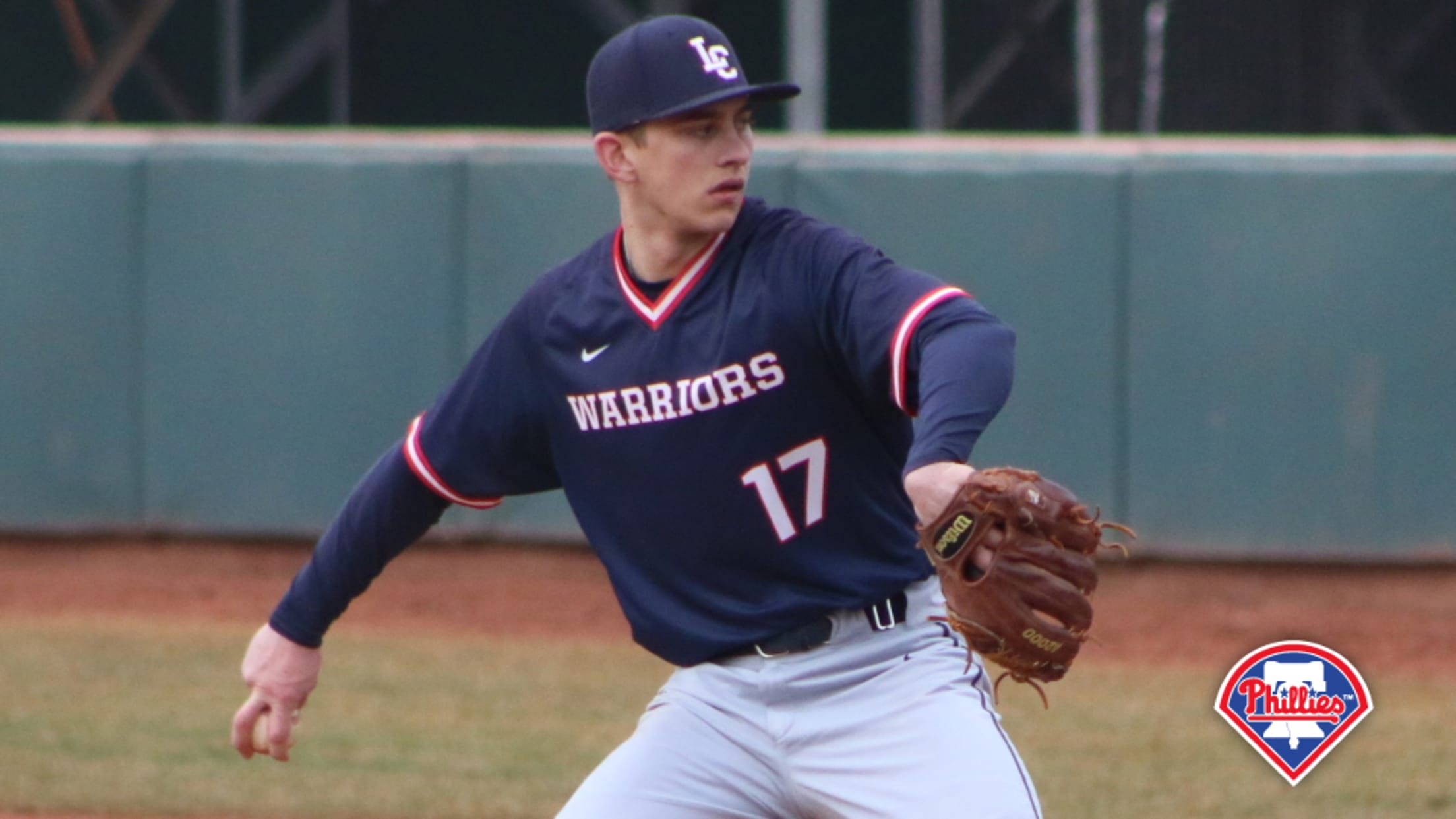 The complex leagues can be a little different. After months of Spring Training followed by extended spring training, Minor Leaguers at the lowest levels start playing games on the back fields of Florida and Arizona in late June that count as part of the Gulf Coast and Arizona League season.
O's sending Rutschman to GCL, Aberdeen
Top 2019 pick to open career at lower levels, says team GM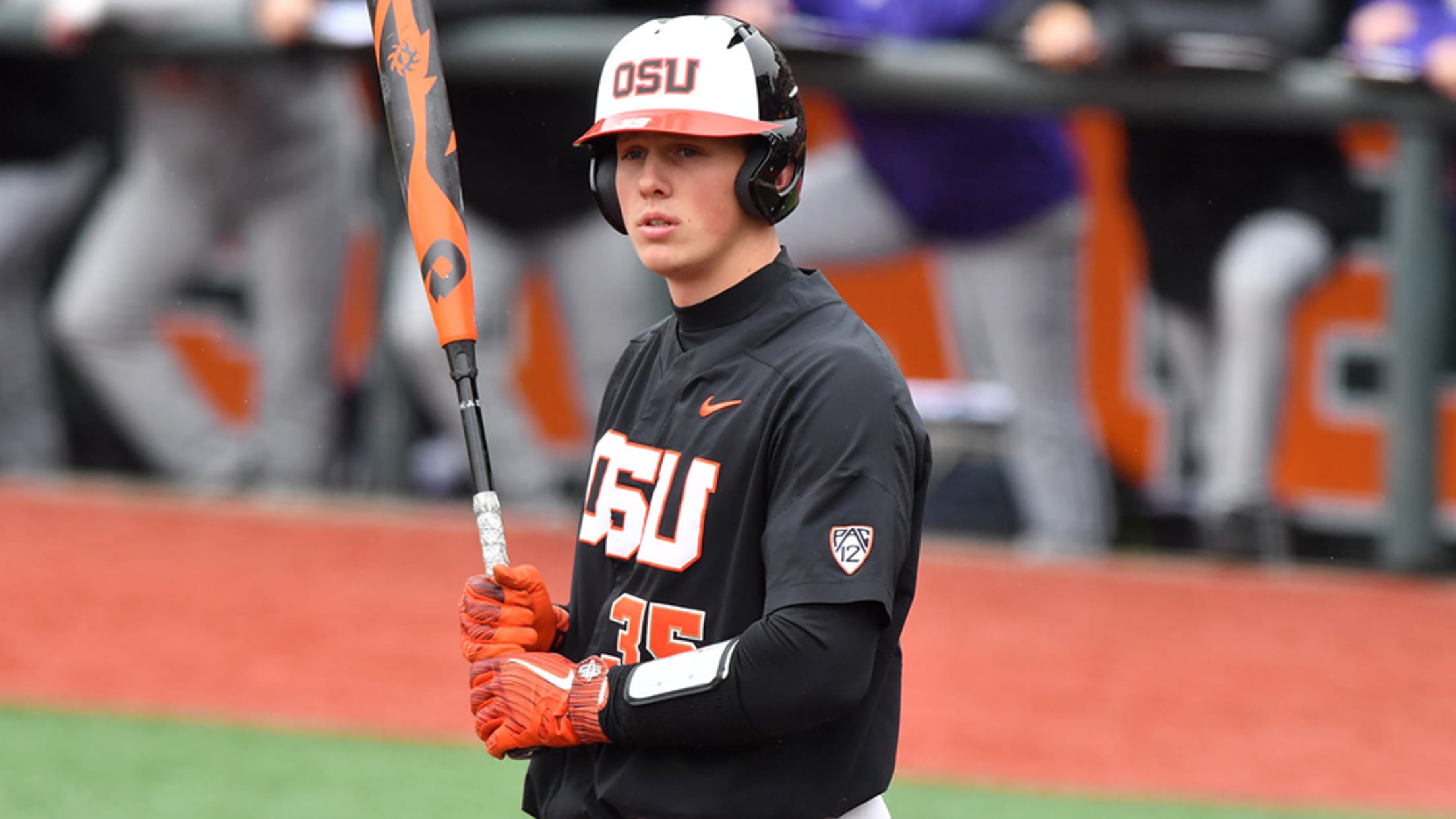 Adley Rutschman has signed. His place in the Orioles system has been sealed. Now, he knows where he'll first be delivered.The top overall pick in the 2019 pick will first report to the Gulf Coast League before moving on to Class A Short Season Aberdeen, Orioles general manager Mike Elias
Tigers' Greene debuts with bang
No. 5 overall Draft pick goes deep twice, falls triple shy of cycle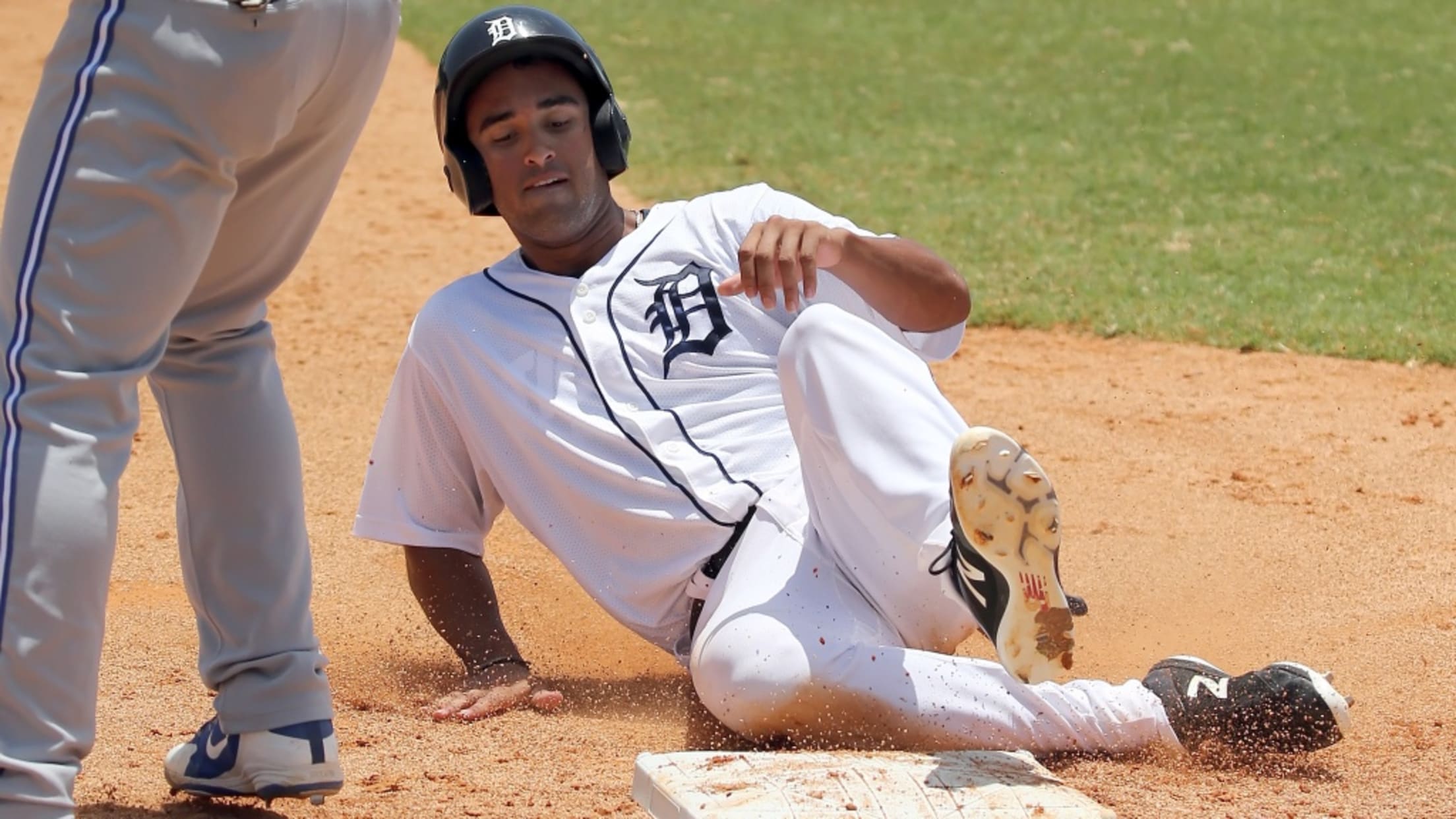 Riley Greene made an indelible first impression in his professional debut..The Tigers prospect -- and fifth overall pick in this year's Draft -- fell a triple of the cycle, collecting two home runs and five RBIs to lead Rookie-level GCL Tigers West to a 9-4 victory over the GCL Blue
Gulf Coast League announces 2018 All-Star Team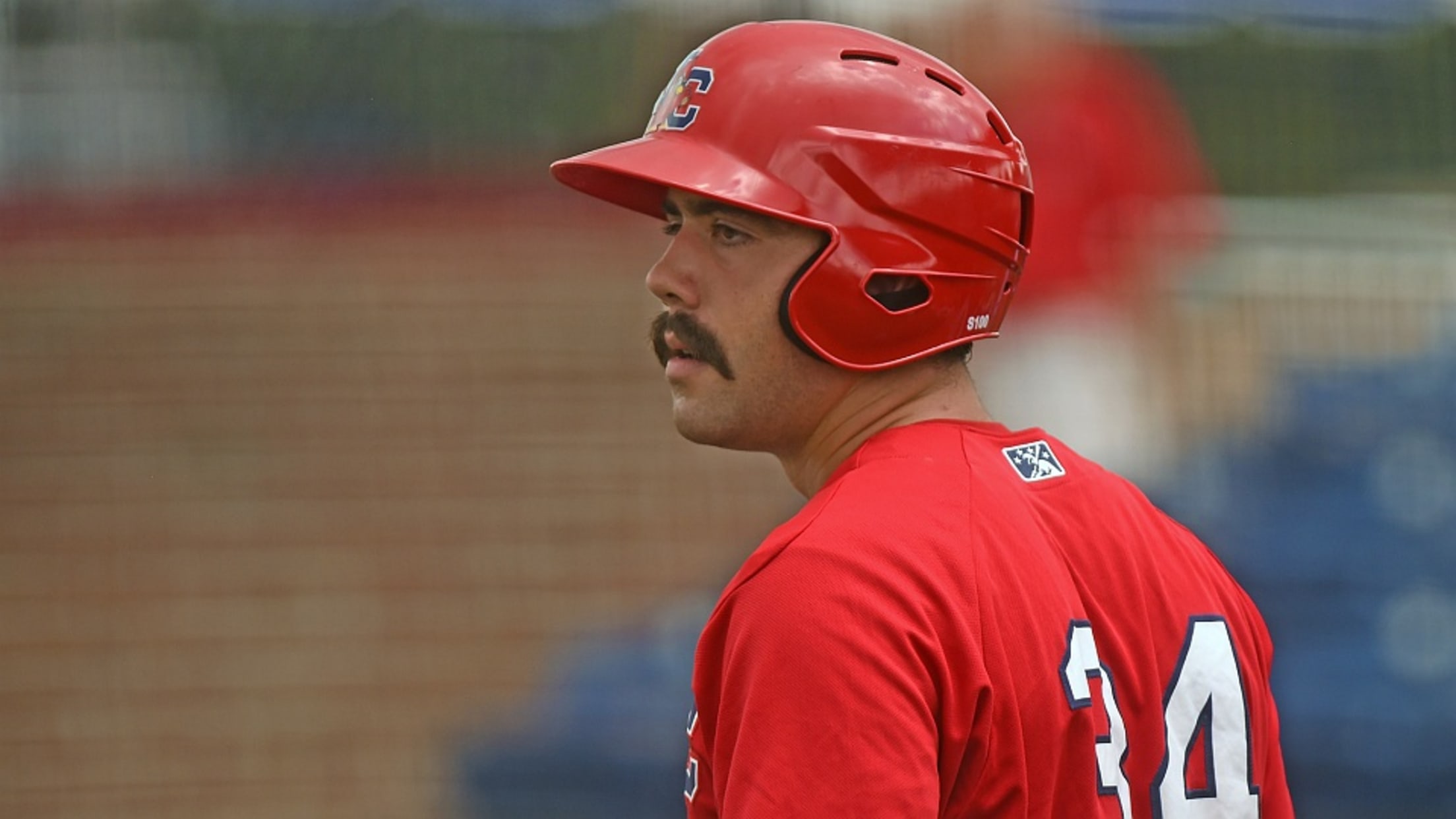 ST. PETERSBURG, Fla. -- The Gulf Coast League today announced its 2018 All-Star Team, Most Valuable Player and Manager of the Year.The Philadelphia Phillies, St. Louis Cardinals and Tampa Bay Rays each had three players named to the 12-man All-Star squad, which features six teenagers and players from four different
Fernander, bats lead GCL Tigers West to title
Detroit right-hander scatters four hits, fans nine over 5 1/3 frames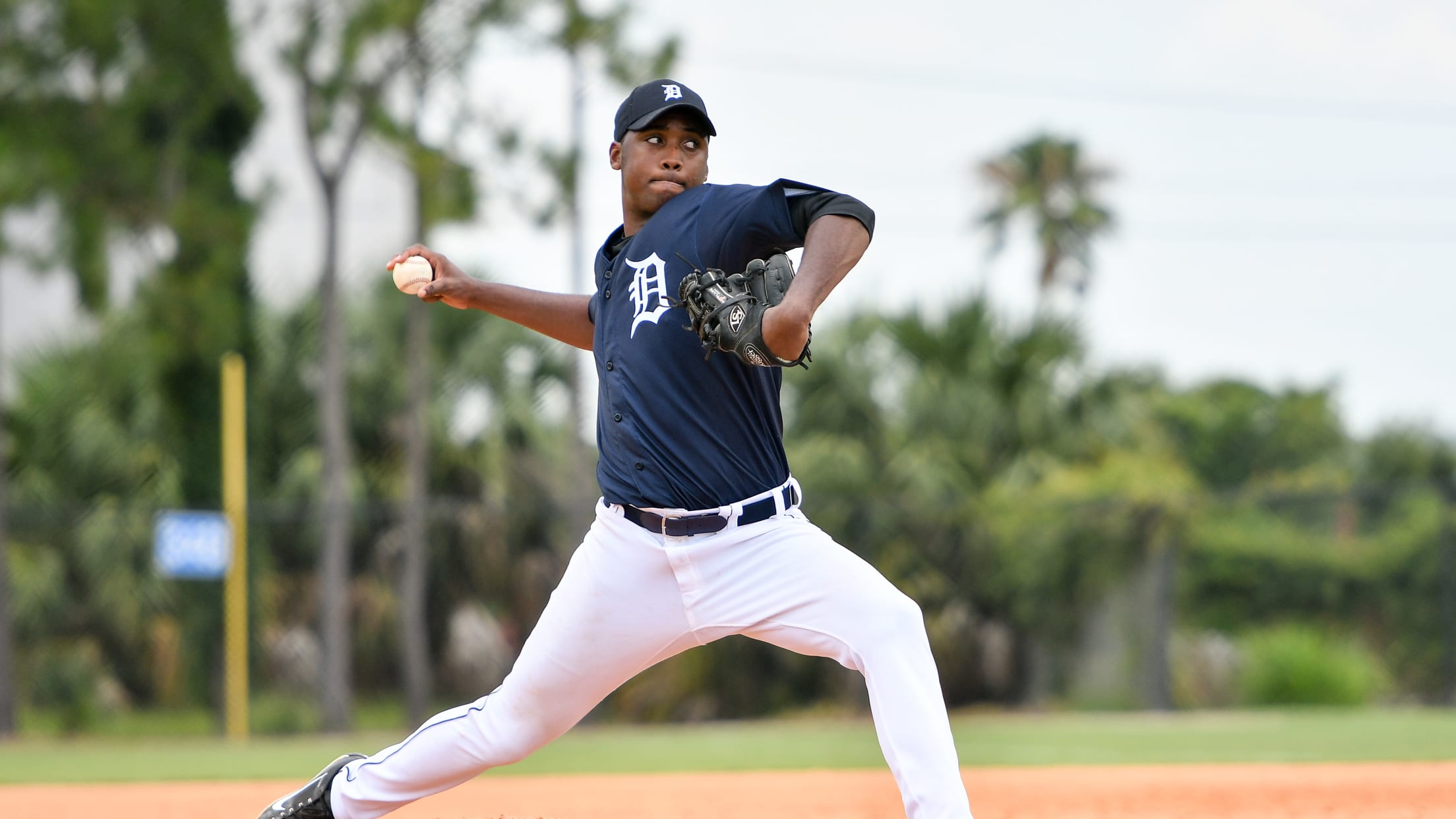 The Tigers West are the 2018 Rookie-level Gulf Coast League champions.The GCL Tigers West were pushed to a decisive Game 3 in the championship series, and unlike the first two games where the squad received a solid performance from either the pitching or the offense, both facets shined on Wednesday
Hill, bullpen lead Tigers to brink of GCL title
Trio of Detroit prospects combine on three-hitter in walk-off win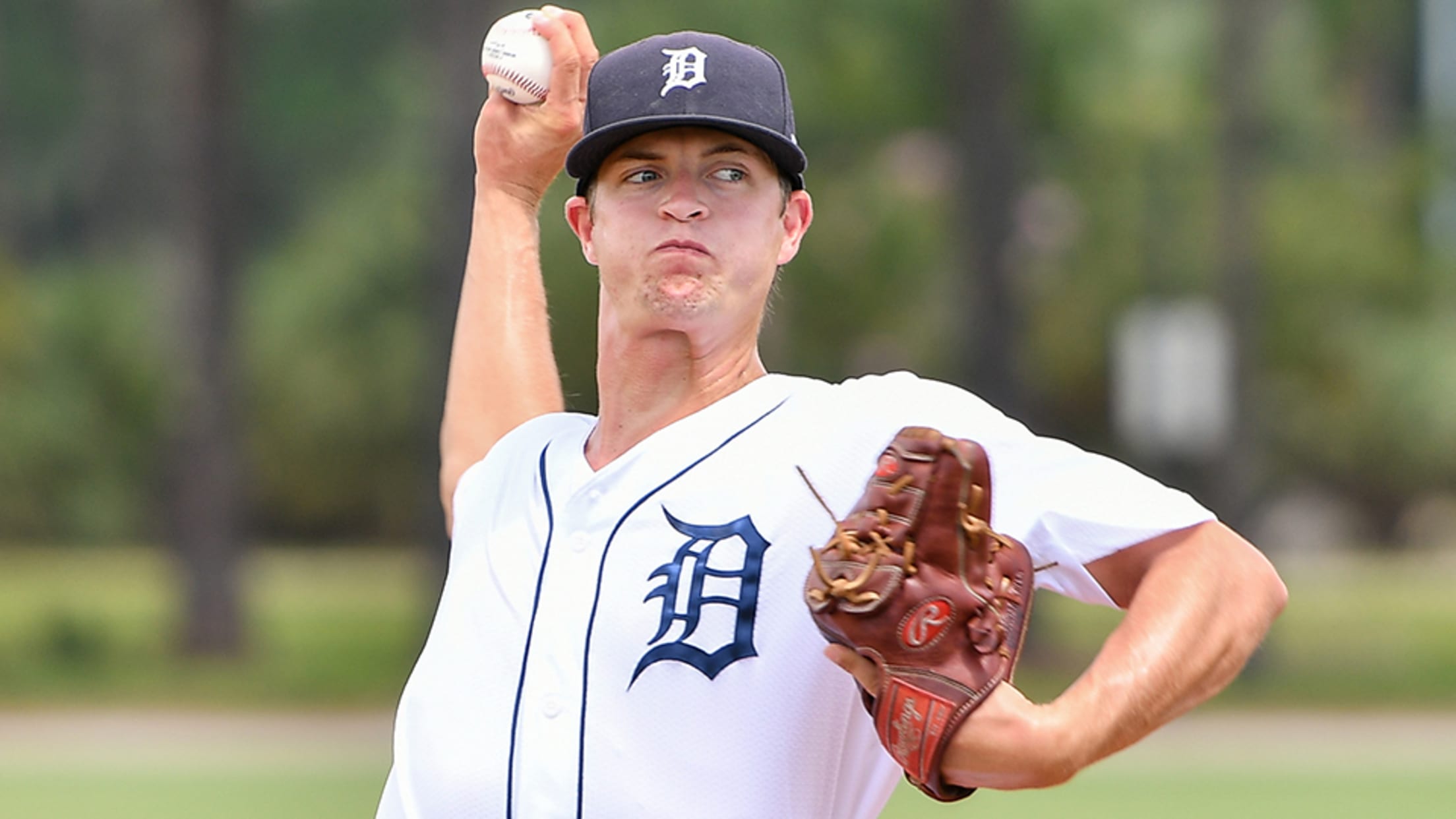 Locked in a pitchers' duel, it was the Cardinals who blinked first.Game 1 of the best-of-3 Gulf Coast League Championship Series featured a total of six hits and 15 strikeouts before Tigers West scored on an error in the bottom of the ninth inning for a 1-0 win over the
Javier puts Tigers West into GCL Finals
Detroit righty fans 11 over six frames; Cardinals also advance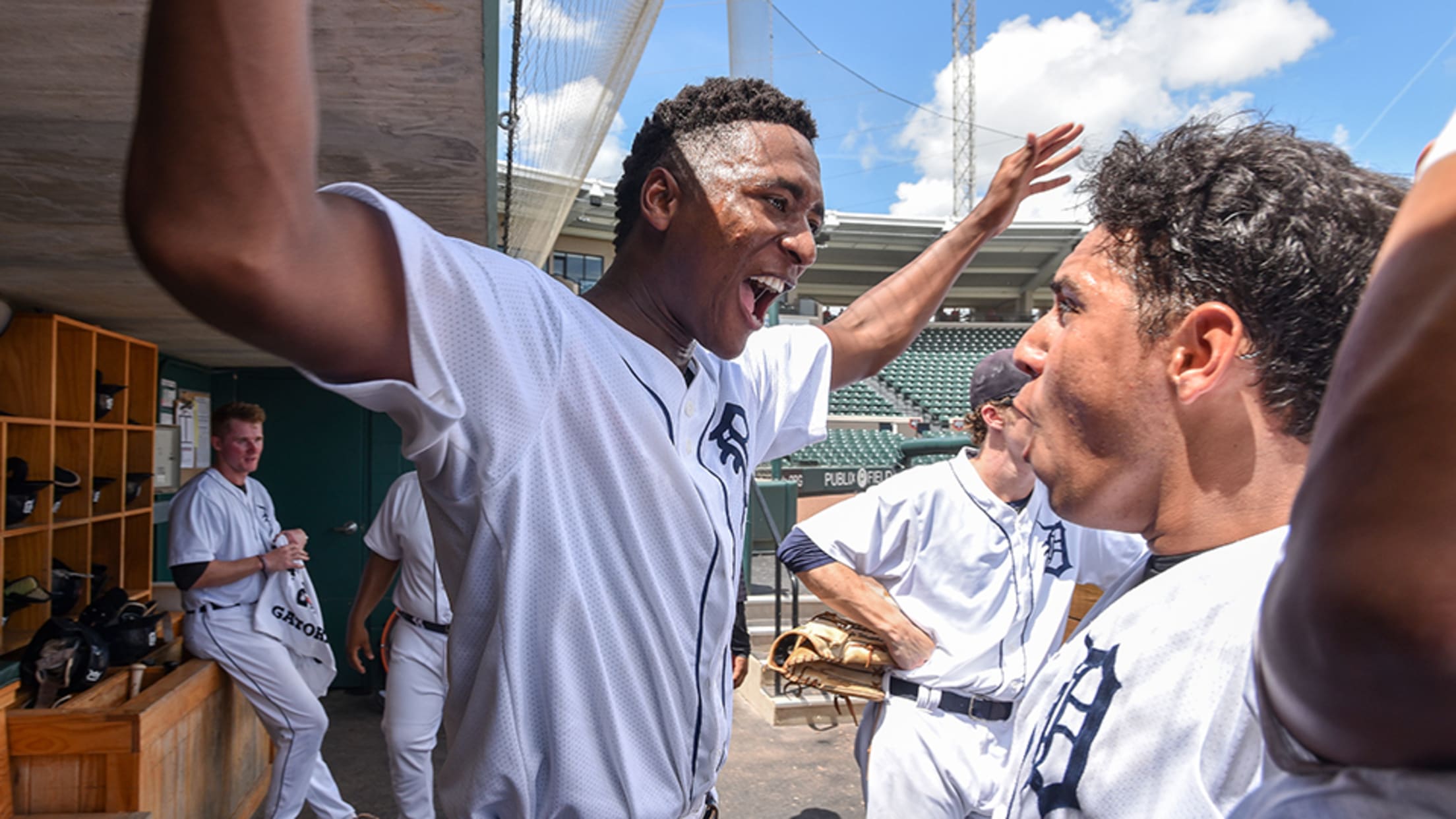 The Tigers West walked off into the Rookie-level Gulf Coast League Championship Series thanks to a dominant showing from starter Xavier Javier and a brush of good fortune.The Tigers right-hander twirled the best outing of his professional career -- allowing an unearned run on one hit and one walk while
Astros' Diaz, two other players suspended
Brewers' Hernandez, Cubs' Light receive 76-, 50-game bans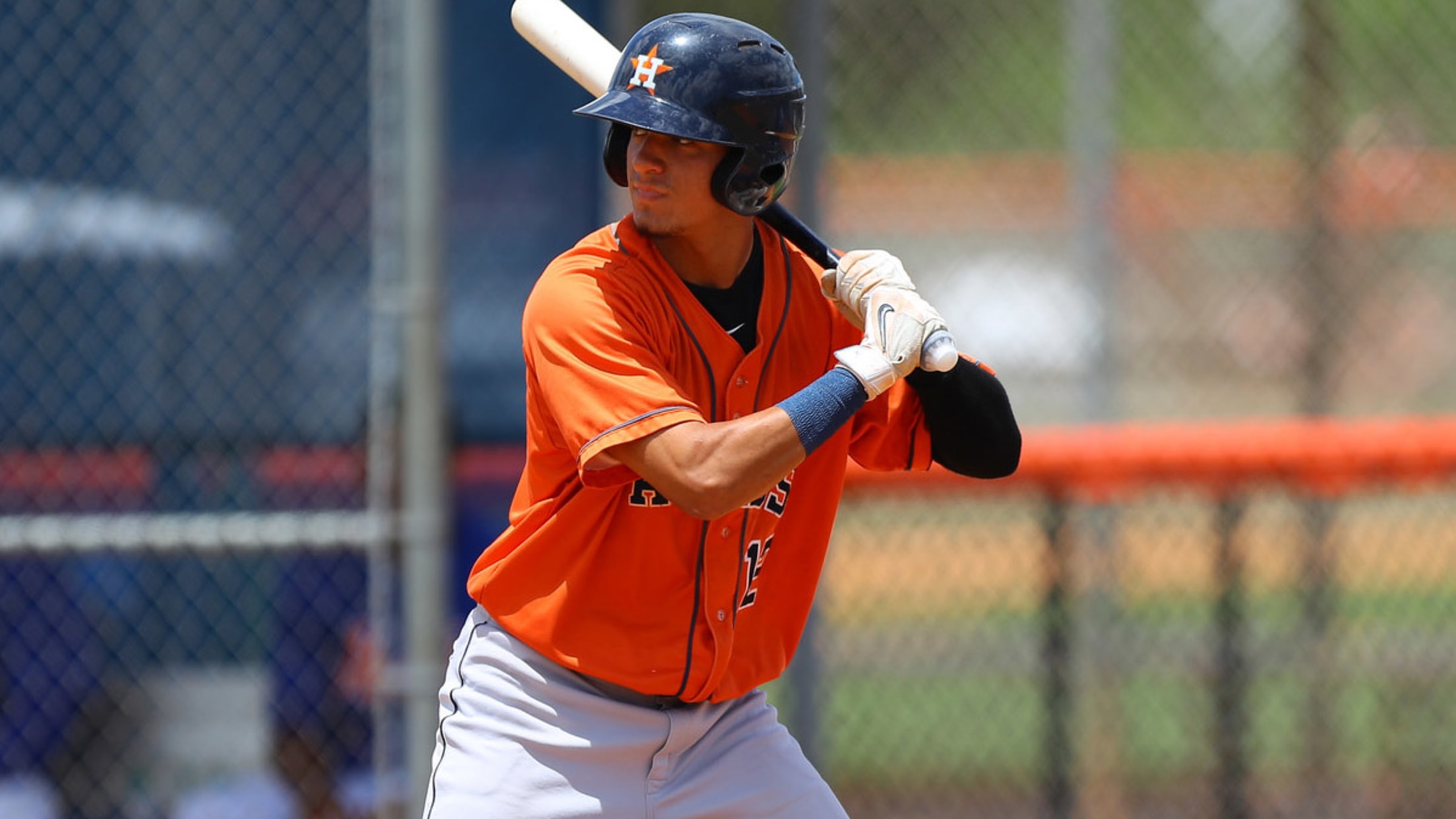 NEW YORK -- Carlos Diaz has struggled to produce as a teenager in the Rookie-level Gulf Coast League the past two seasons, and he won't get a chance to turn it around until well into the 2019 campaign.The 19-year-old outfielder was suspended 56 games after testing positive for Boldenone in
Blue Jays' Groshans raking to start career
Twelfth overall Draft pick homers, doubles, plates six runs in GCL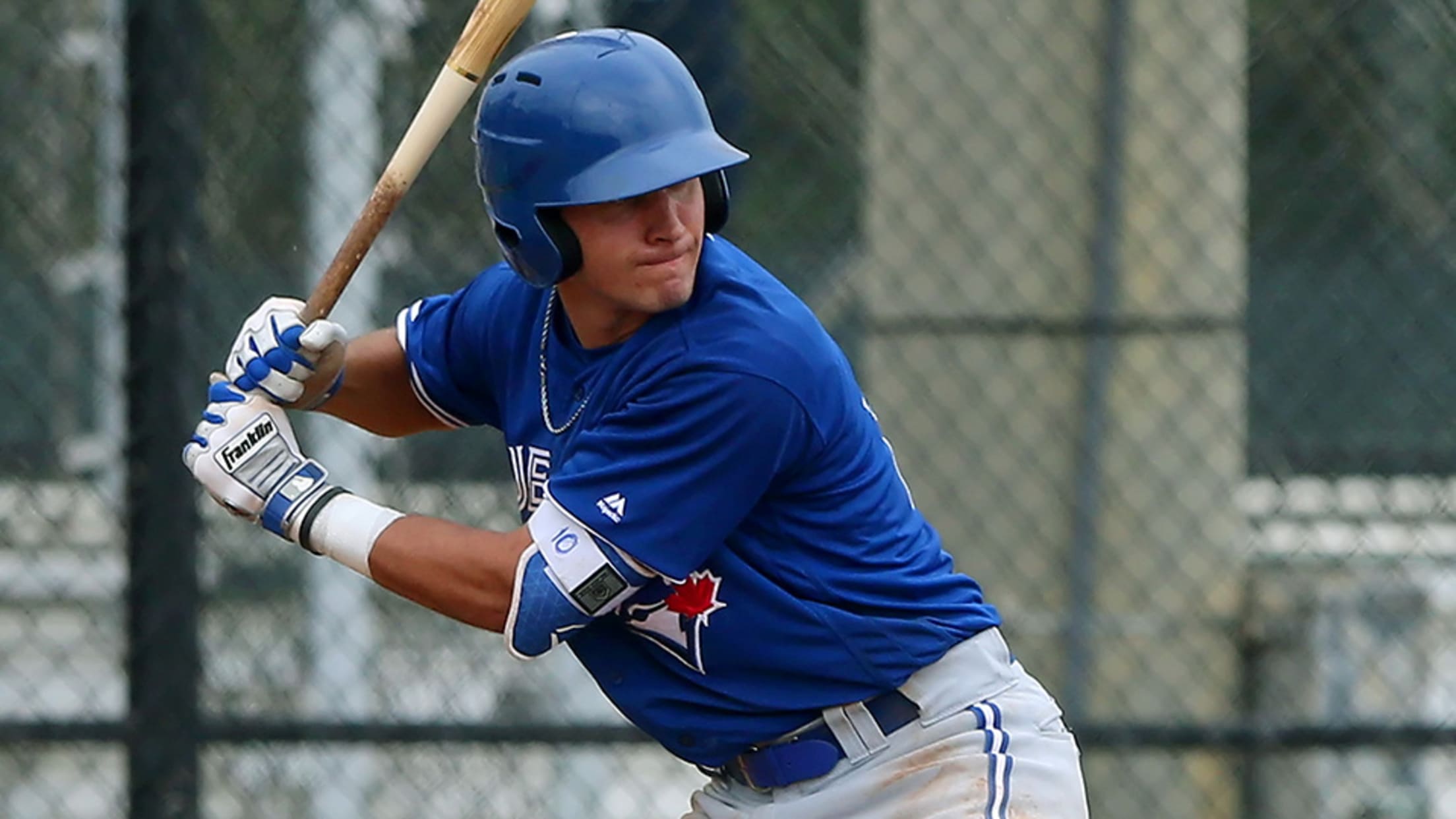 The Blue Jays put a lot of stock in Jordan Groshans and his bat coming straight out of high school. The 12th overall pick in the 2018 First-Year Player Draft has proven thus far that he's up to the task.Groshans belted a homer and a double, finishing 3-for-4 with six
Tigers' Mize looks sharp in pro debut
No. 1 overall pick fans four, walks one over two innings in GCL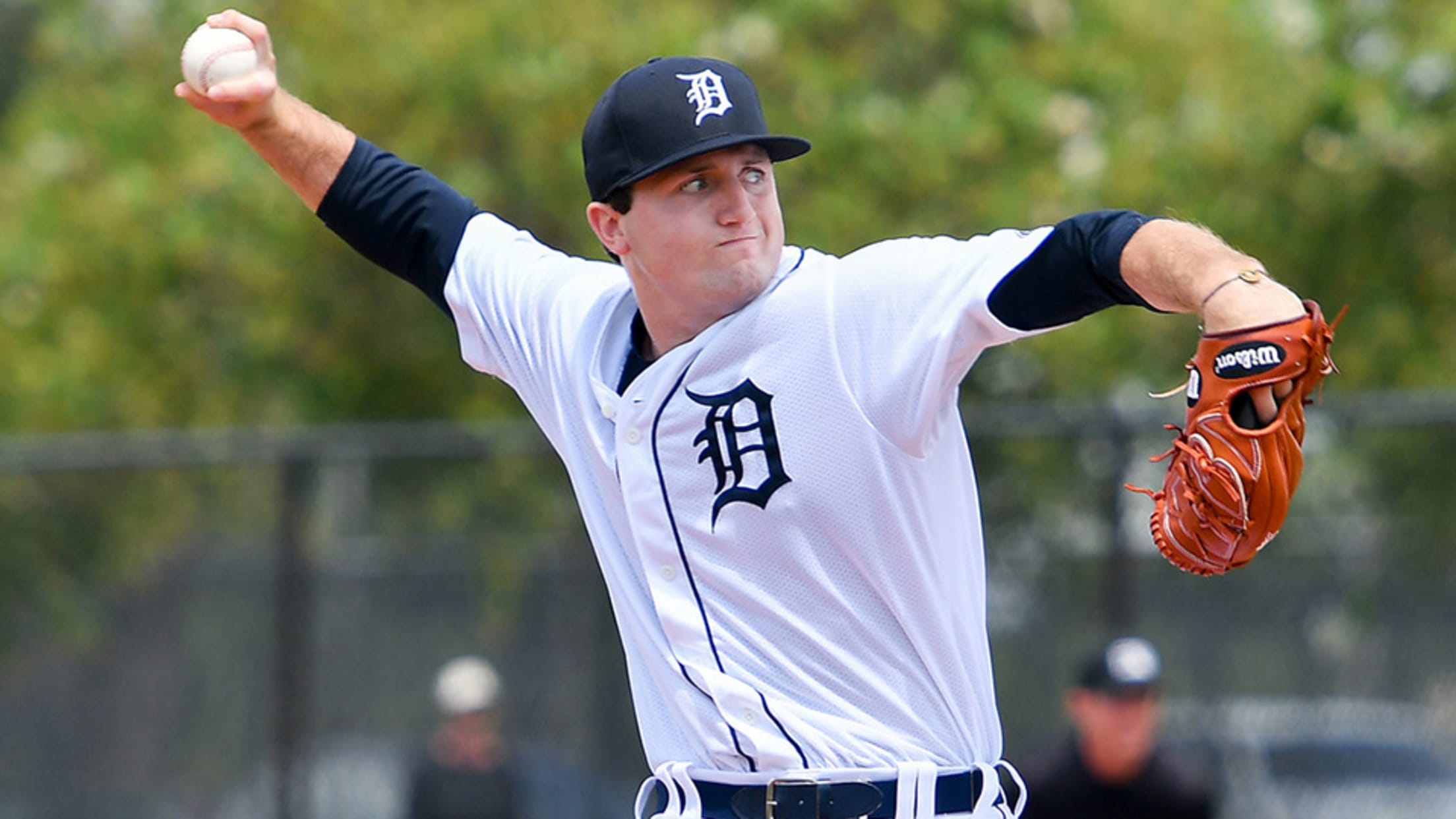 Casey Mize looked every bit the part of a No. 1 overall pick making his professional debut in the Gulf Coast League on Thursday afternoon. He pitched in dominant fashion.The Tigers' top prospect struck out four and allowed one walk over two scoreless innings for the GCL Tigers West against
Red Sox pick Casas has thumb surgery
26th overall pick expected to miss remainder of regular season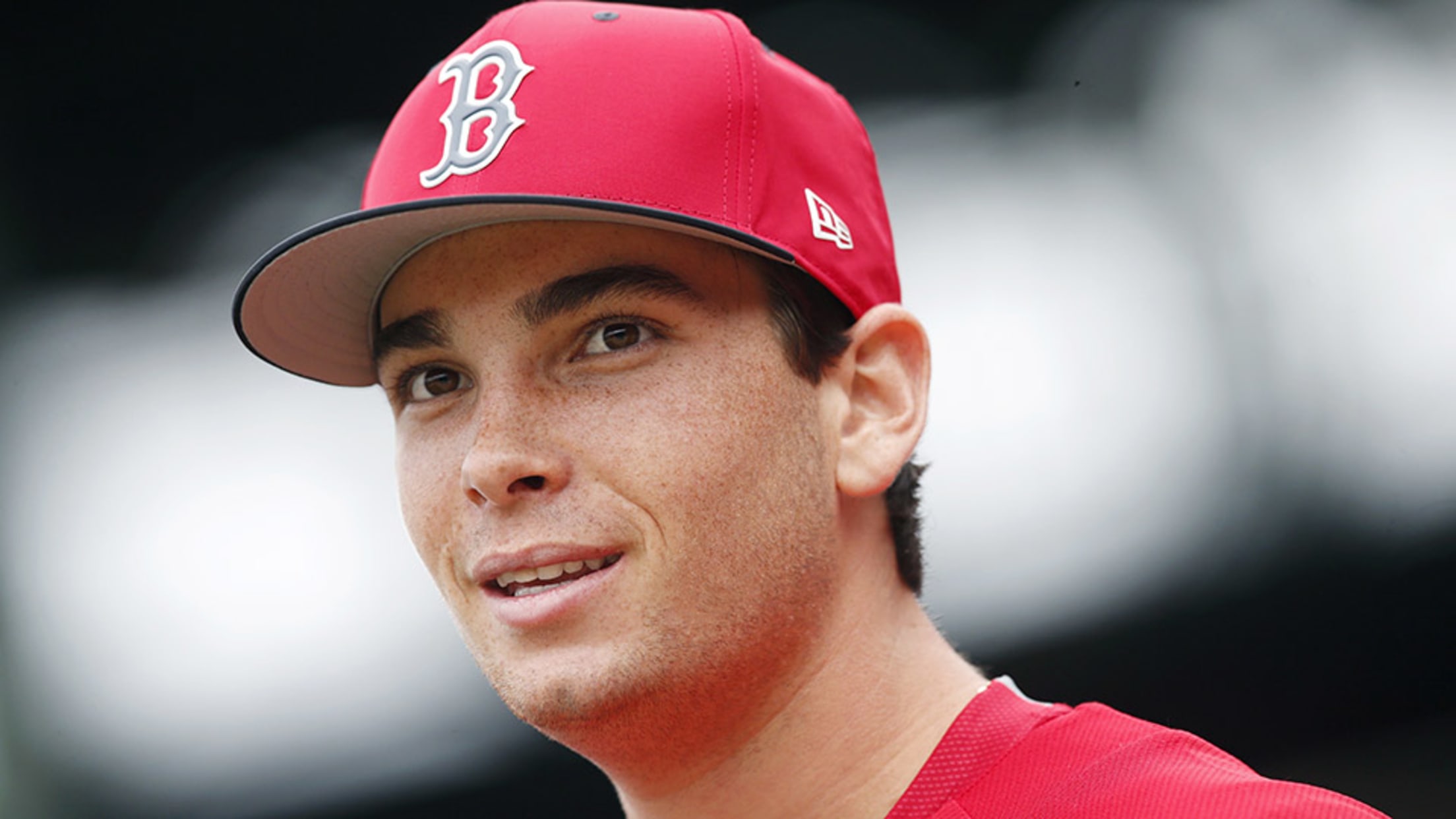 Triston Casas' first Minor League season lasted all of two games.The 2018 No. 26 overall pick had surgery on the ulnar collateral ligament in his right thumb Thursday and will miss the remainder of the 2018 regular season, the Red Sox announced Friday. Casas is expected to be healthy and
Toolshed: Kelenic took unique path to Queens
Mets first-rounder used travel ball, Team USA to build profile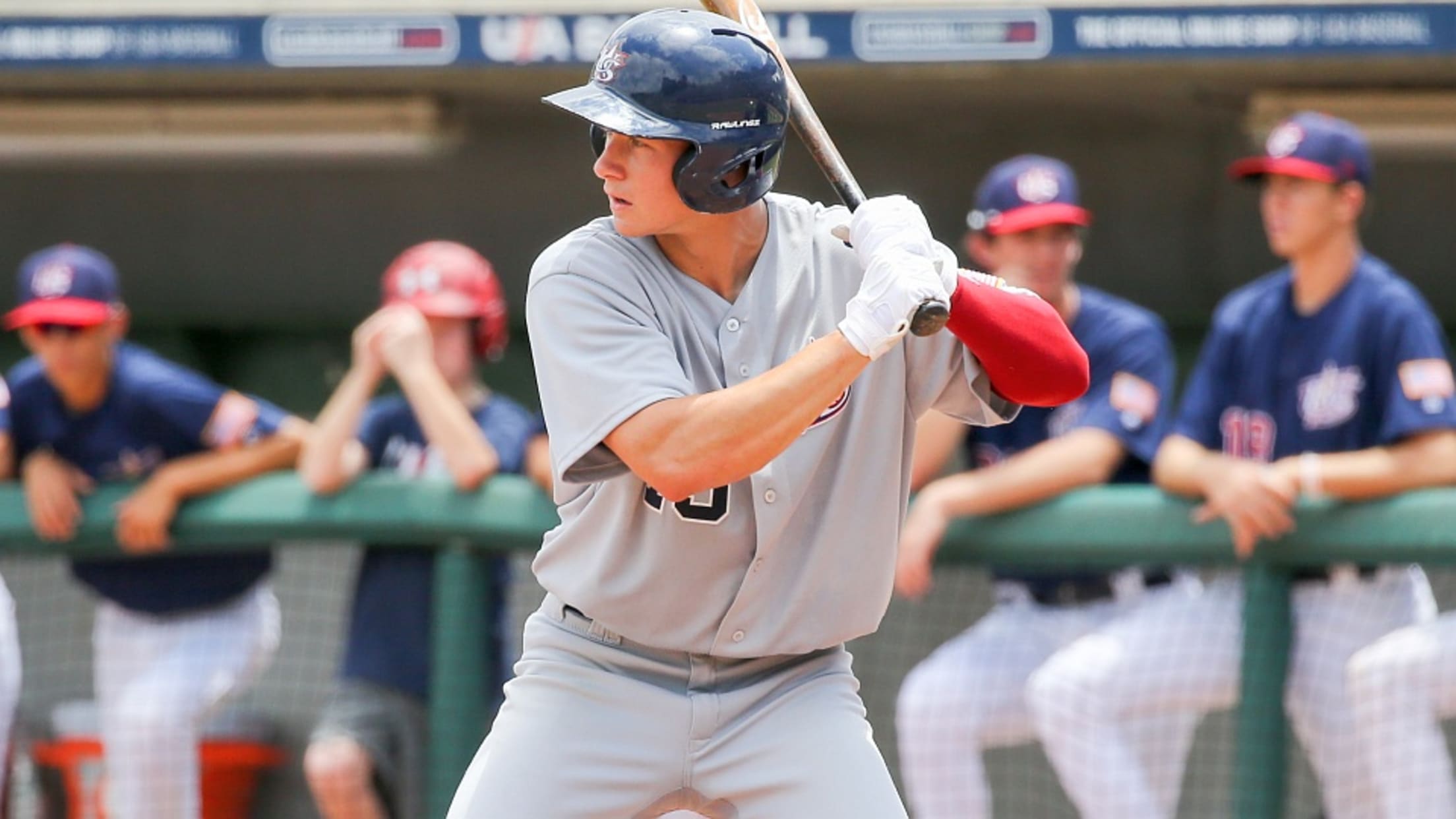 The hottest hitter in the Mets system is coming to Flushing. It'll be a short stay.Three weeks after taking him with the sixth overall pick in the 2018 Draft, the Mets have invited Jarred Kelenic to Citi Field on Wednesday to take batting practice with the big club. The 18-year-old,
Tigers' Deatherage makes powerful entrance
Detroit prospect collects first three-homer game in GCL since 2011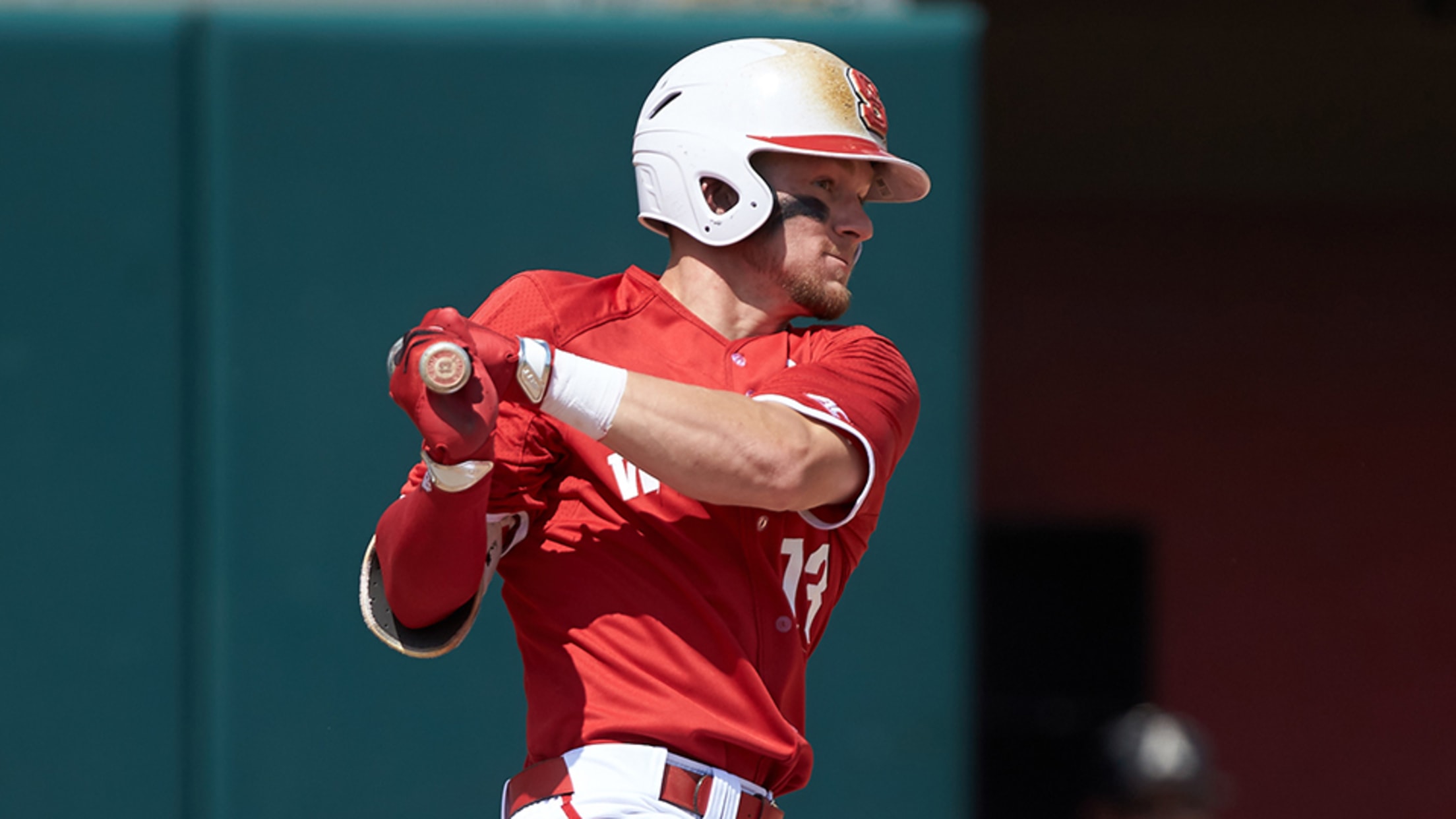 There's making an entrance into professional baseball and then there's what Brock Deatherage did Monday afternoon. In his Minor League debut, the Detroit 10th-round pick slugged three solo home runs and scored four times to lead the Rookie-level GCL Tigers West to a 9-3 victory over Yankees East at the Yankee
Luzardo returns after tragedy at alma mater
A's No. 6 prospect reports to camp after school shooting vigil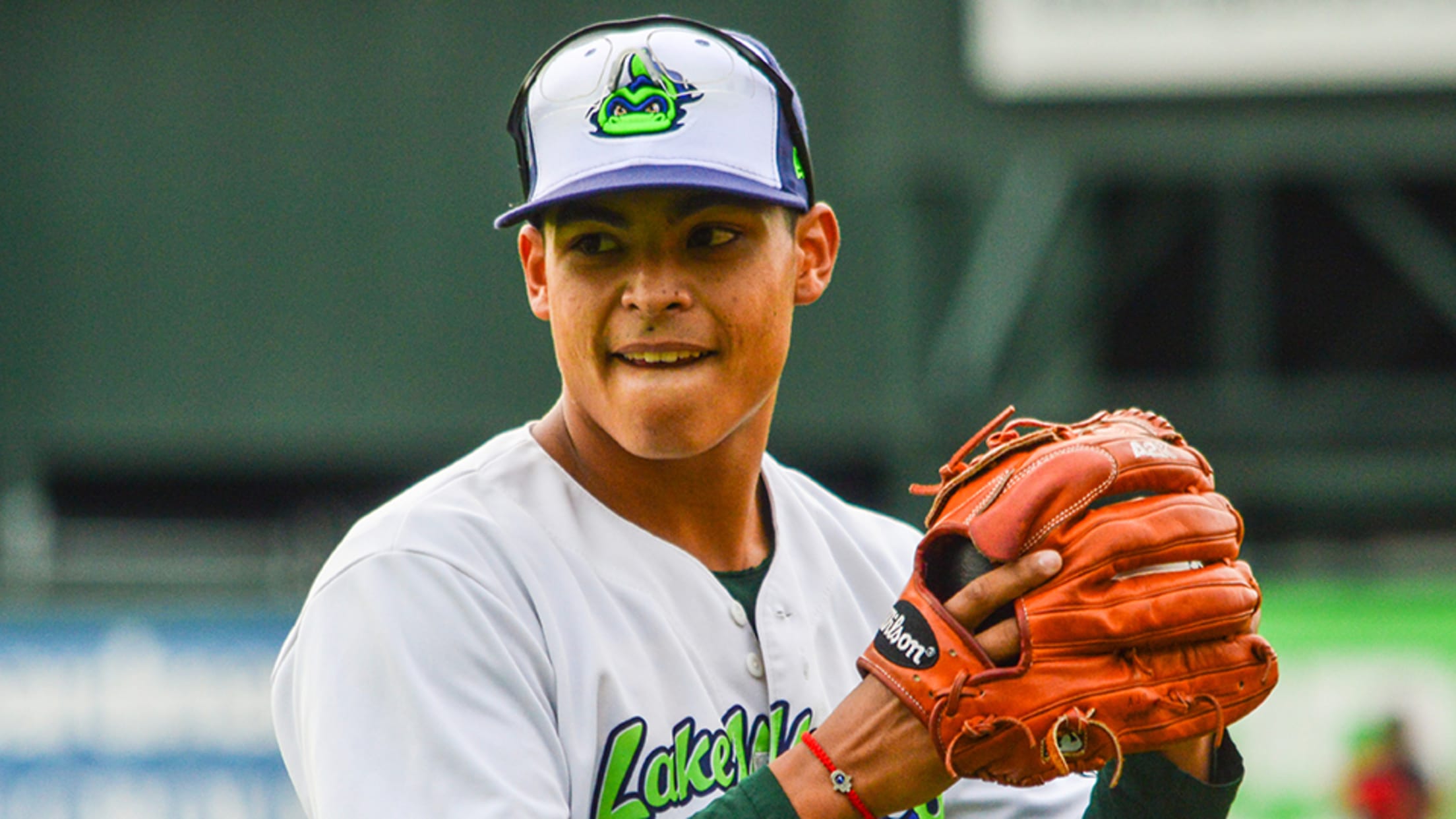 A's pitching prospect Jesus Luzardo arrived at the team's facility in Arizona, on Saturday, two days after attending a vigil at his Florida alma mater, where 17 people were killed when a former student opened fire on campus.Luzardo intended to work out at Marjory Stoneman Douglas High School in Parkland,
Marlins get Guzman, Devers for Stanton
Righty capable of throwing 103 mph; young shortstop flashes speed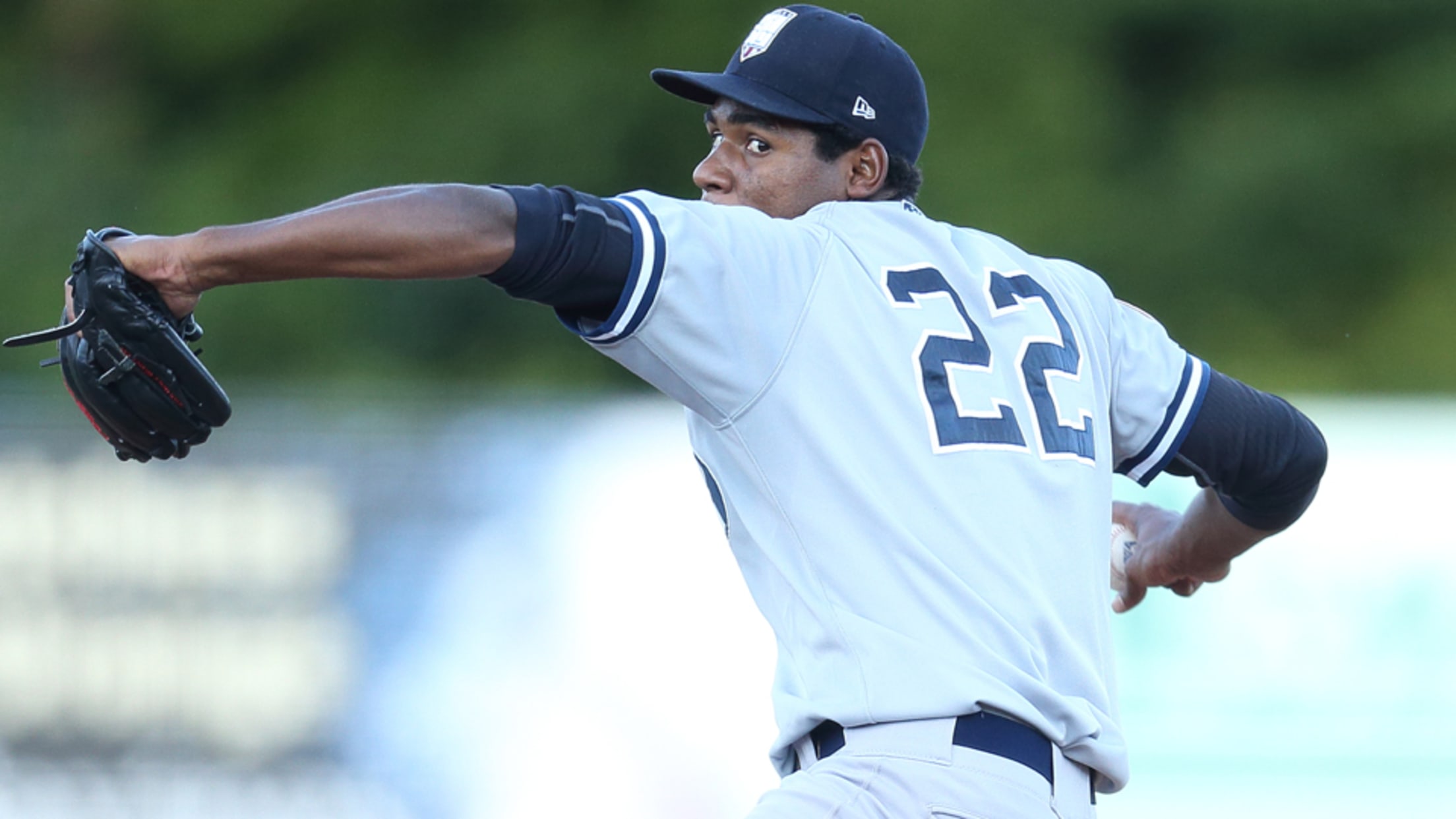 As the baseball world prepares for the Winter Meetings to begin on Monday, the Marlins reportedly completed the most anticipated trade of the offseason.Miami agreed to send Giancarlo Stanton and $30 million to the New York Yankees for Starlin Castro and prospects Jorge Guzman and Jose Devers on Saturday. 
Yankees East capture GCL title in tight Game 3
Moronta's RBI single, Rijo's perfect relief key in series-deciding win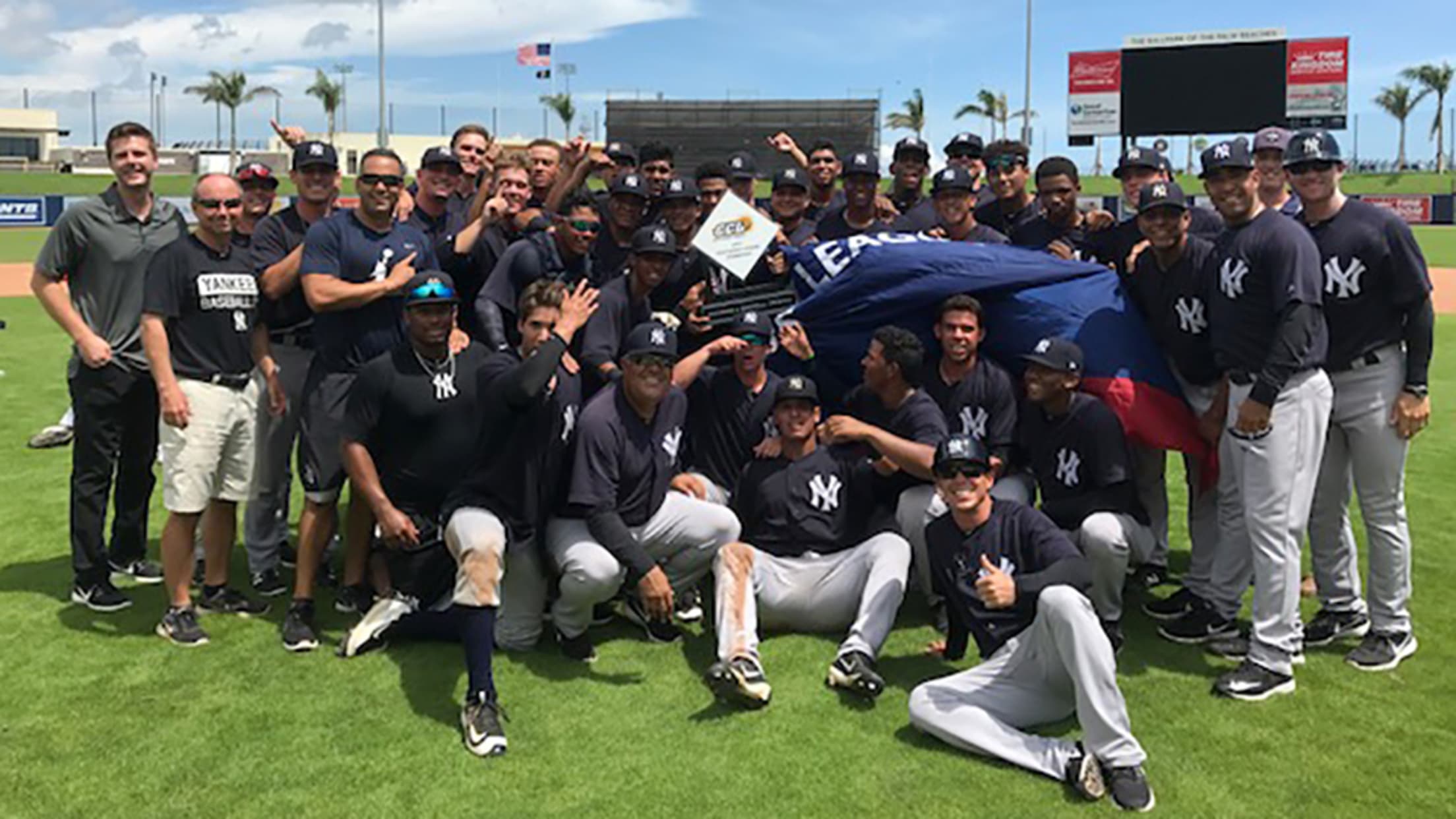 The Gulf Coast League crowned the first champion of the 2017 Minor League season Wednesday, and it happened on a nail-biter.The GCL Yankees East got a ninth-inning RBI single from Jhon Moronta and dominant relief from Luis Rijo to win, 5-4, over the GCL Nationals in Game 3 of the
Astros get Ramirez to cap Verlander deal
Minor League outfielder played in 46 games in GCL last season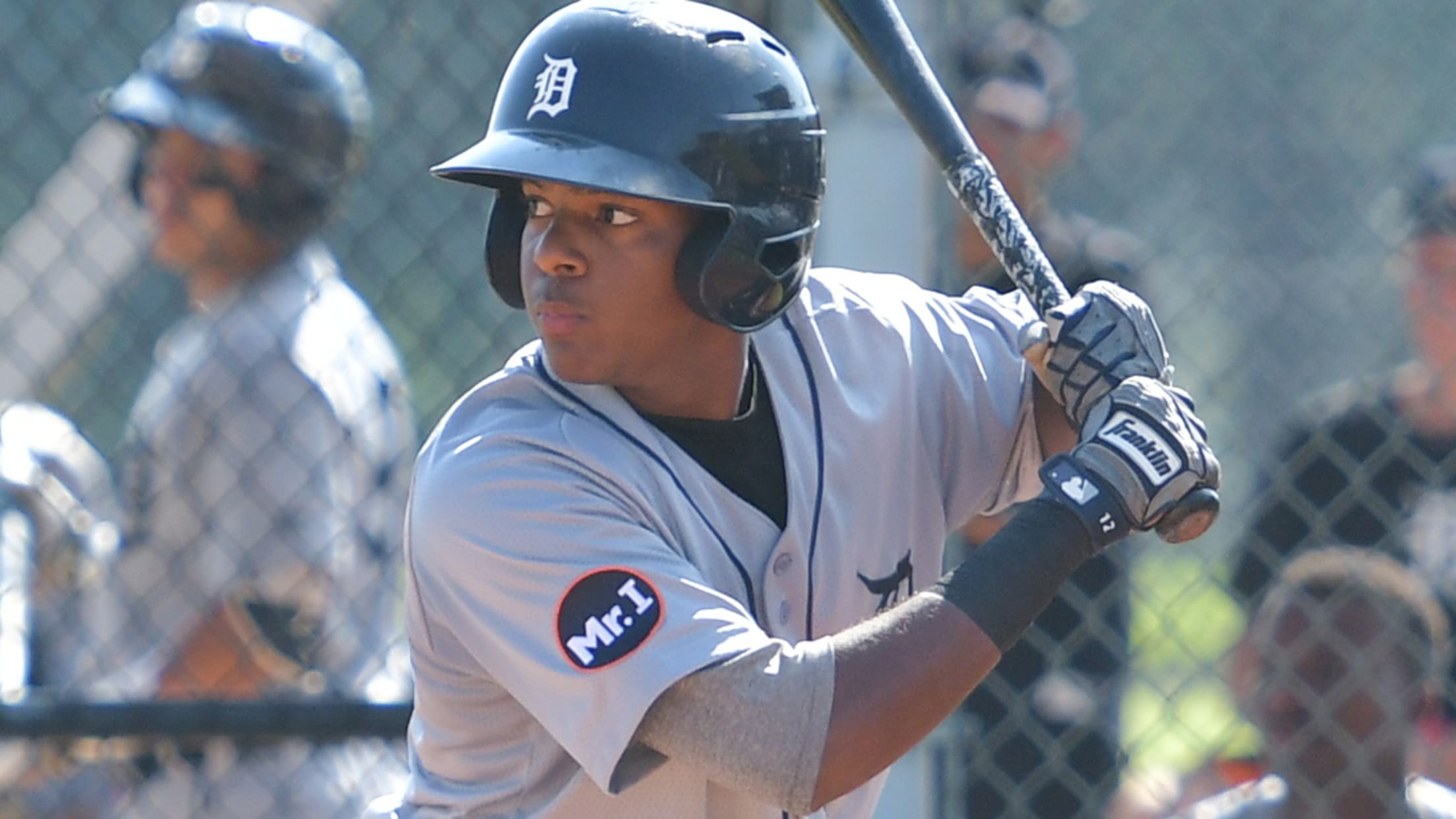 Justin Verlander turned in one of the performances of the year Saturday, and behind the scenes, he brought in an additional return for his new team.The Astros acquired Minor League outfielder Juan Ramirez from the Tigers late Friday night as part of the August trade that sent the longtime Detroit
Contreras, Yanks bullpen force GCL Game 3
Right-hander tosses five scoreless innings to avoid elimination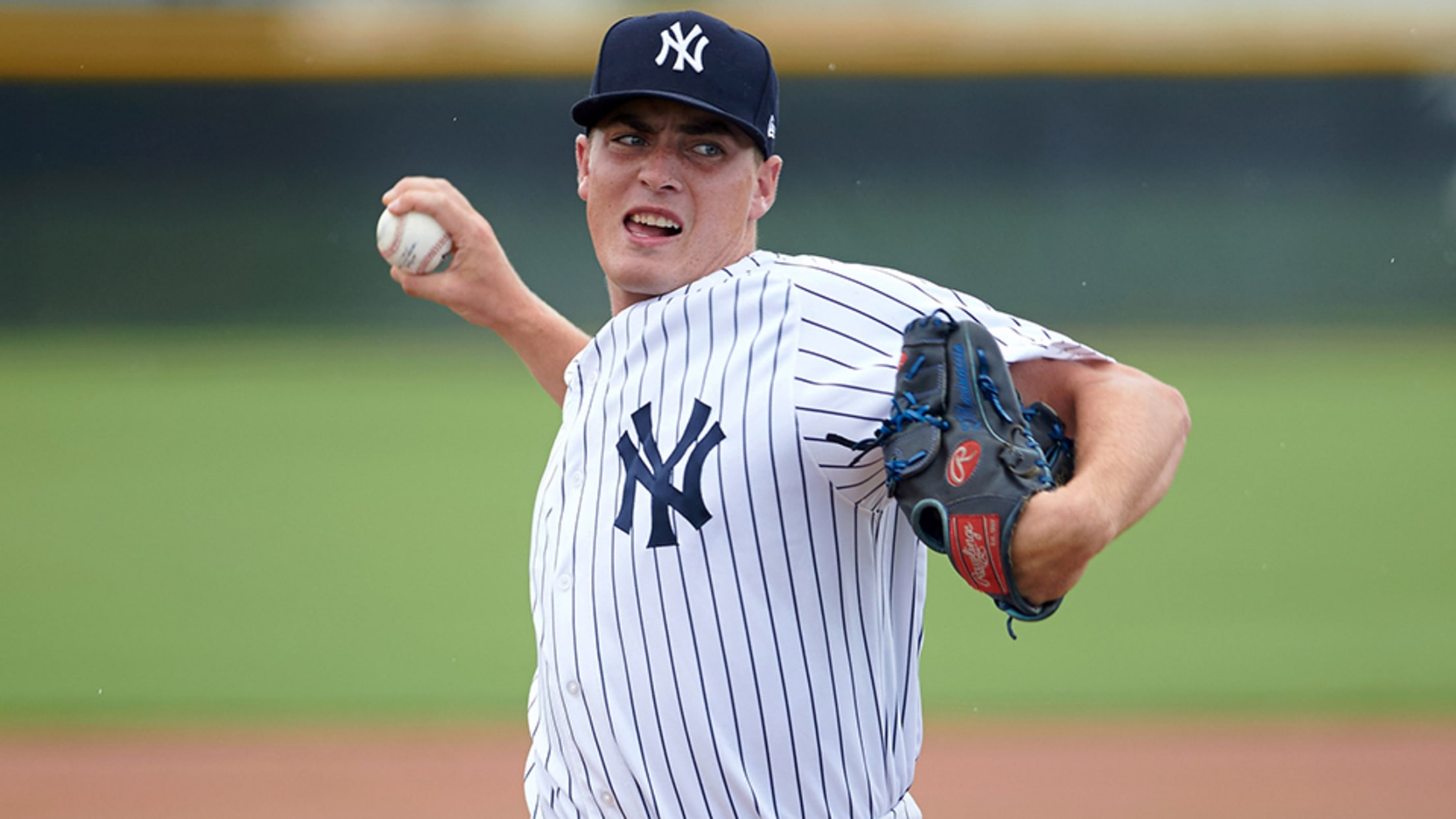 The Gulf Coast League Yankees East squad needed one win to stay alive Tuesday, and usually, that means asking a lot of that day's pitchers. Led by a 17-year-old right-hander, the Yanks' arms answered the call.Starter Roansy Contreras tossed five scoreless innings while relievers Deivi Diaz and Ron Marinaccio held
GCL Nationals jump out to Finals lead
Washington affiliate sits one win from complex-level championship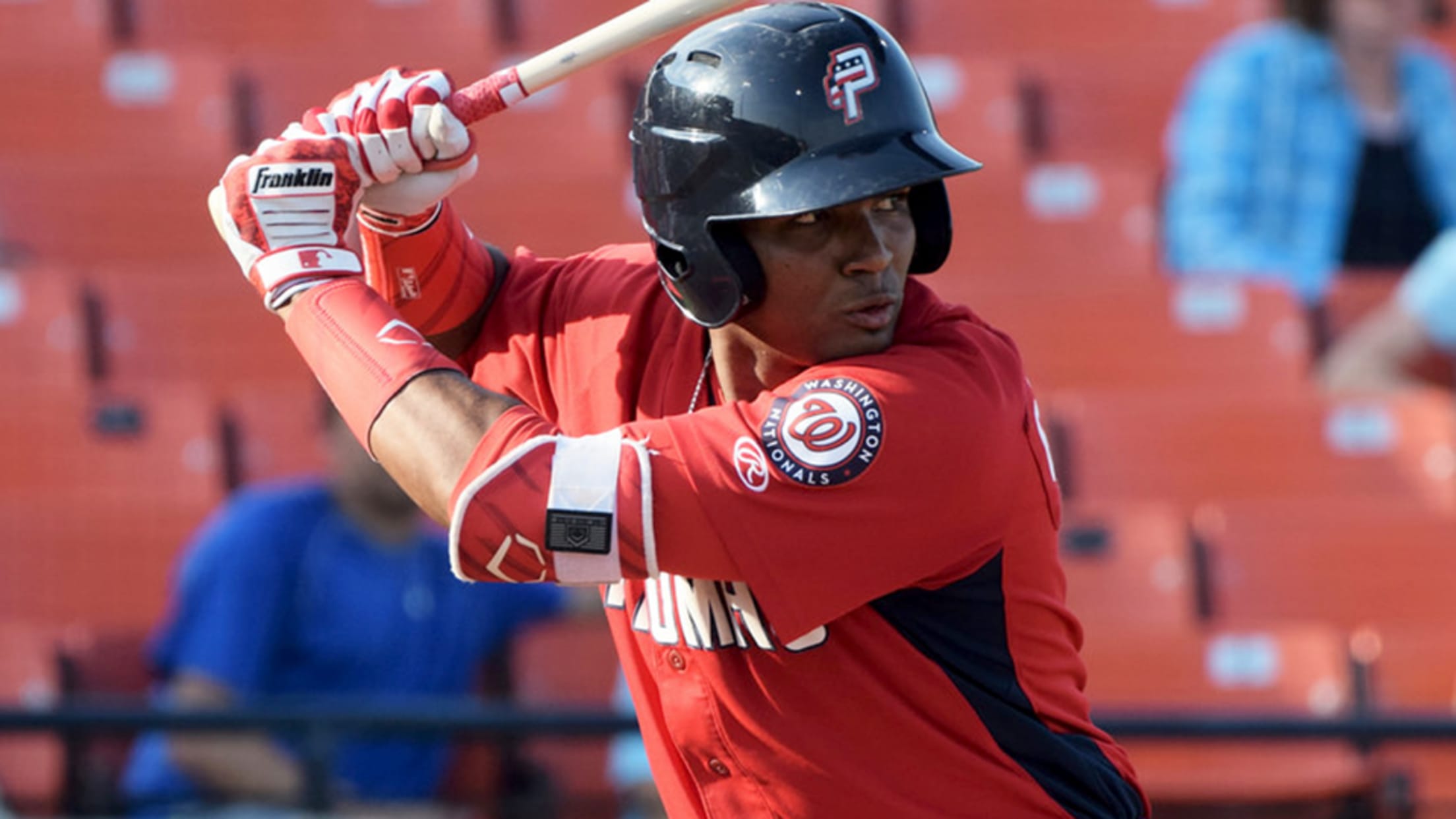 Manager Josh Johnson has seen his Gulf Coast League Nationals team accomplish a lot in 2017, starting with the first day of the season when his squad scored eight runs in the top of the ninth inning to defeat the Mets, 9-7, on June 27. Now his club is just
Morales pitches Yankees into GCL Finals
Back from Tommy John surgery, righty spins five one-hit innings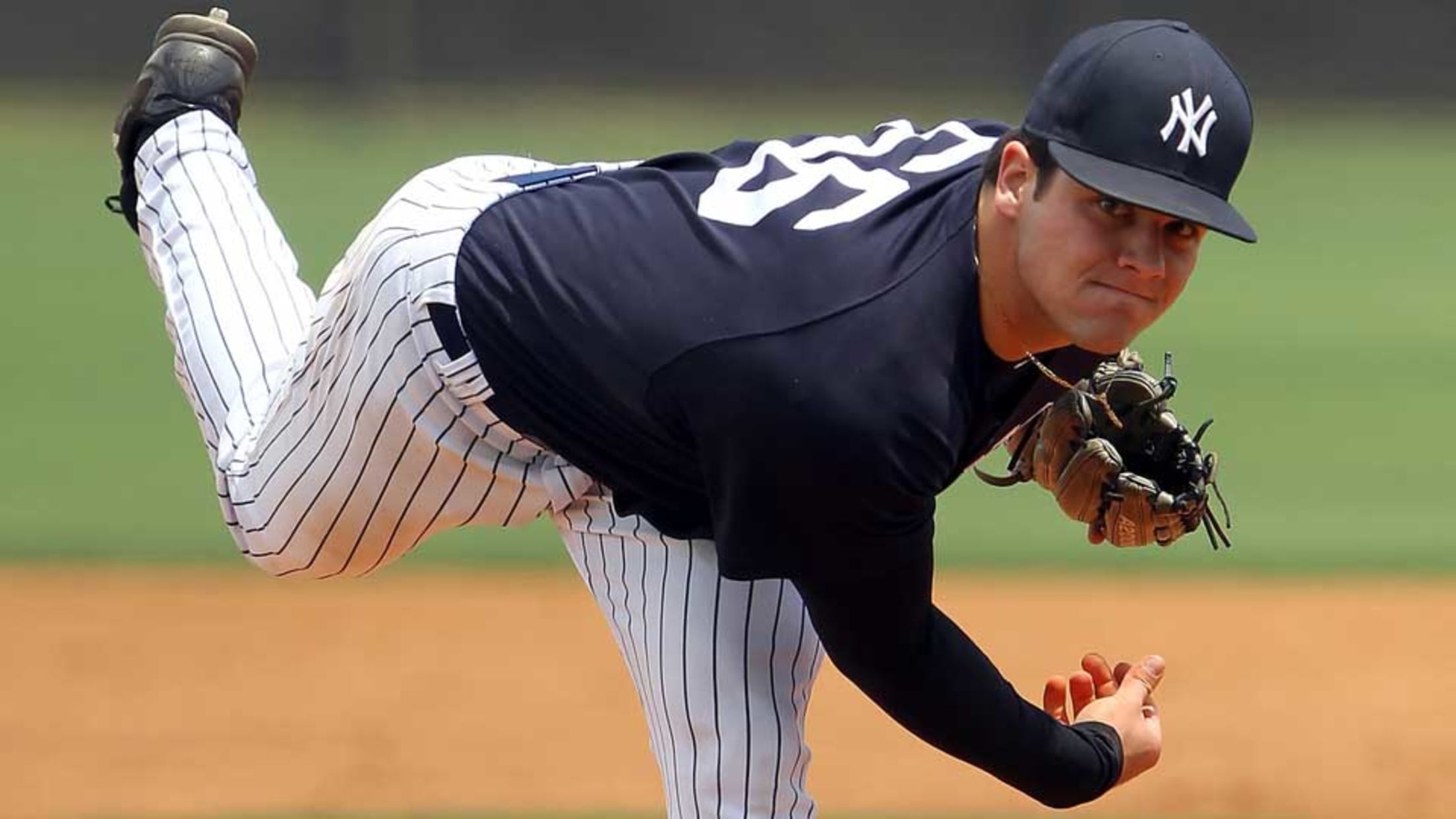 A year ago, Brett Morales was just trying to get back on the mound. Now, he's pitching his way toward a championship.The New York prospect gave up one hit over five innings on Sunday afternoon as the Yankees East blanked the Phillies, 4-0, to advance to the Gulf Coast League
GCL Nationals toss back-to-back no-nos
Baez, Jimenez, Johnson, Chu deliver 14 hitless frames in sweep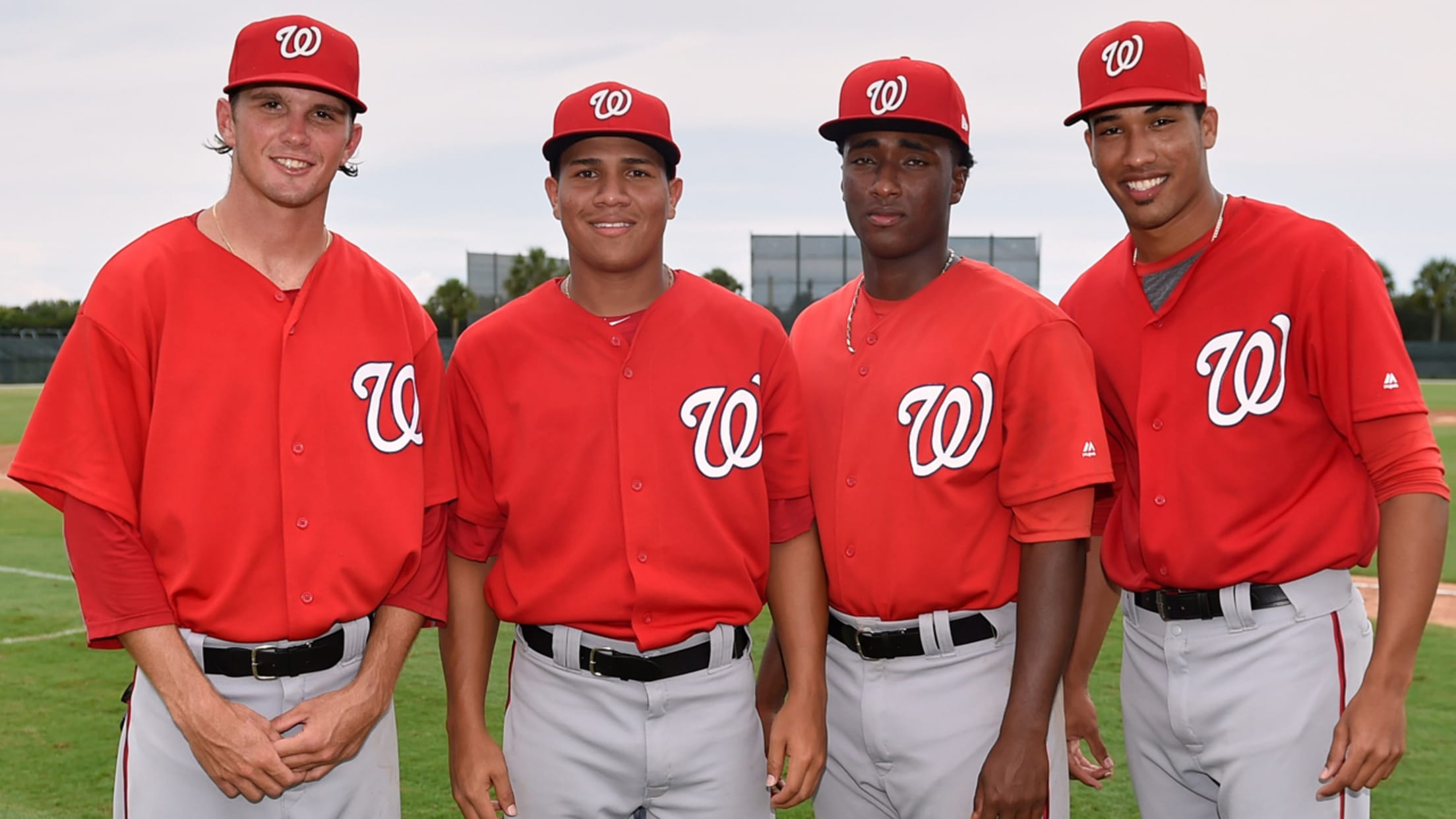 The Rookie-level Gulf Coast League Nationals must have felt such a high from their Sunday opening performance that they replicated it in the finale.Four Washington prospects combined to pitch back-to-back no-hitters as the Nationals swept their twinbill from the Marlins, 4-0 and 1-0.
Video: Rookie umpire hopes to inspire others
GCL's Charlesworth-Seiler living her dream, has eyes on Majors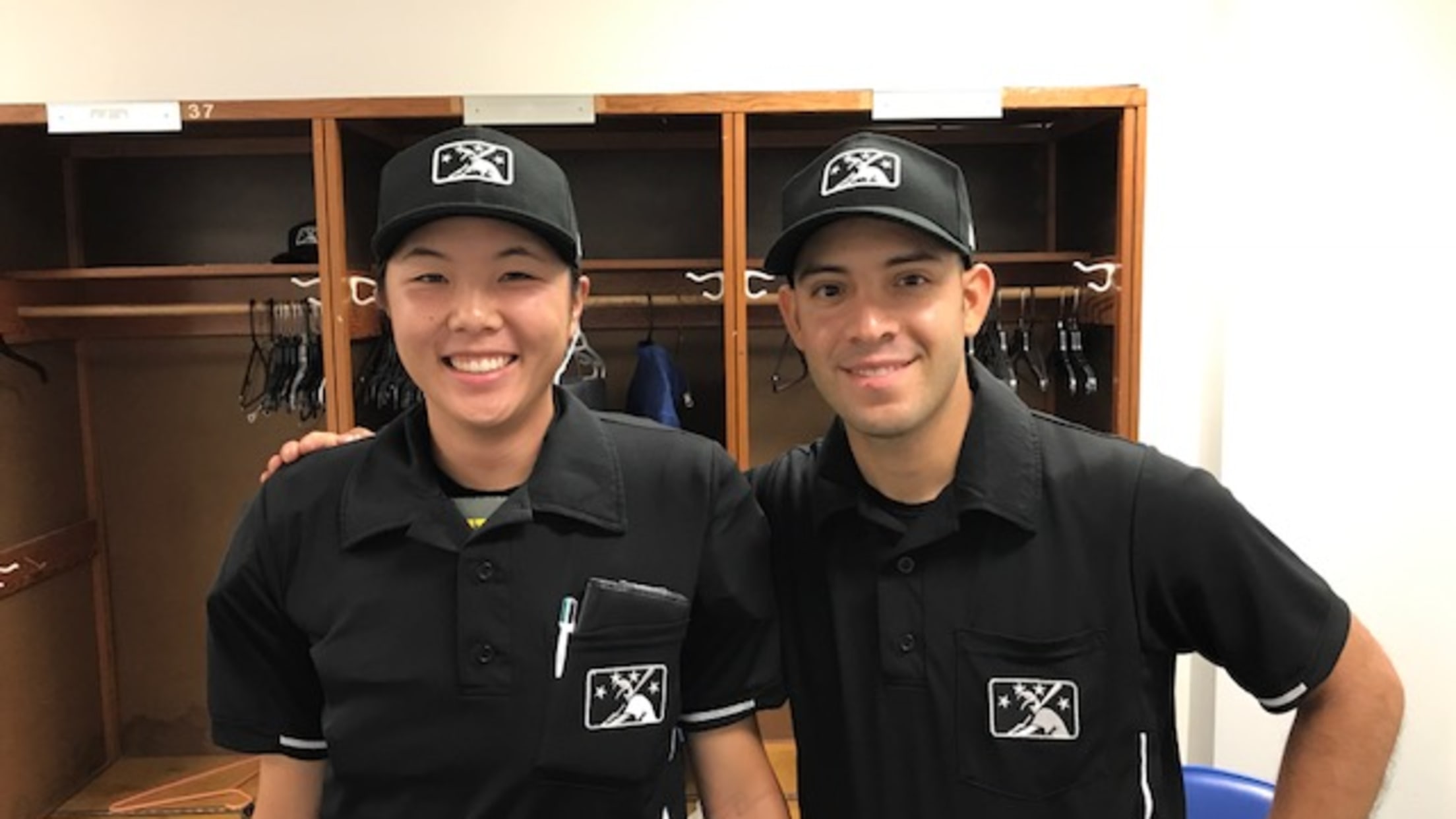 Emma Charlesworth-Seiler, like every one of the players on the field, hopes to reach the Majors some day. Her path, however, is far less common -- and one that started out somewhat unexpectedly."I've loved baseball since I was in elementary school," Charlesworth-Seiler told MiLB.com's Lisa Pride. "I never really thought