Toolshed: Prospects with World Series connections
Top-100 talents have ties to Fall Classic, even away from Arlington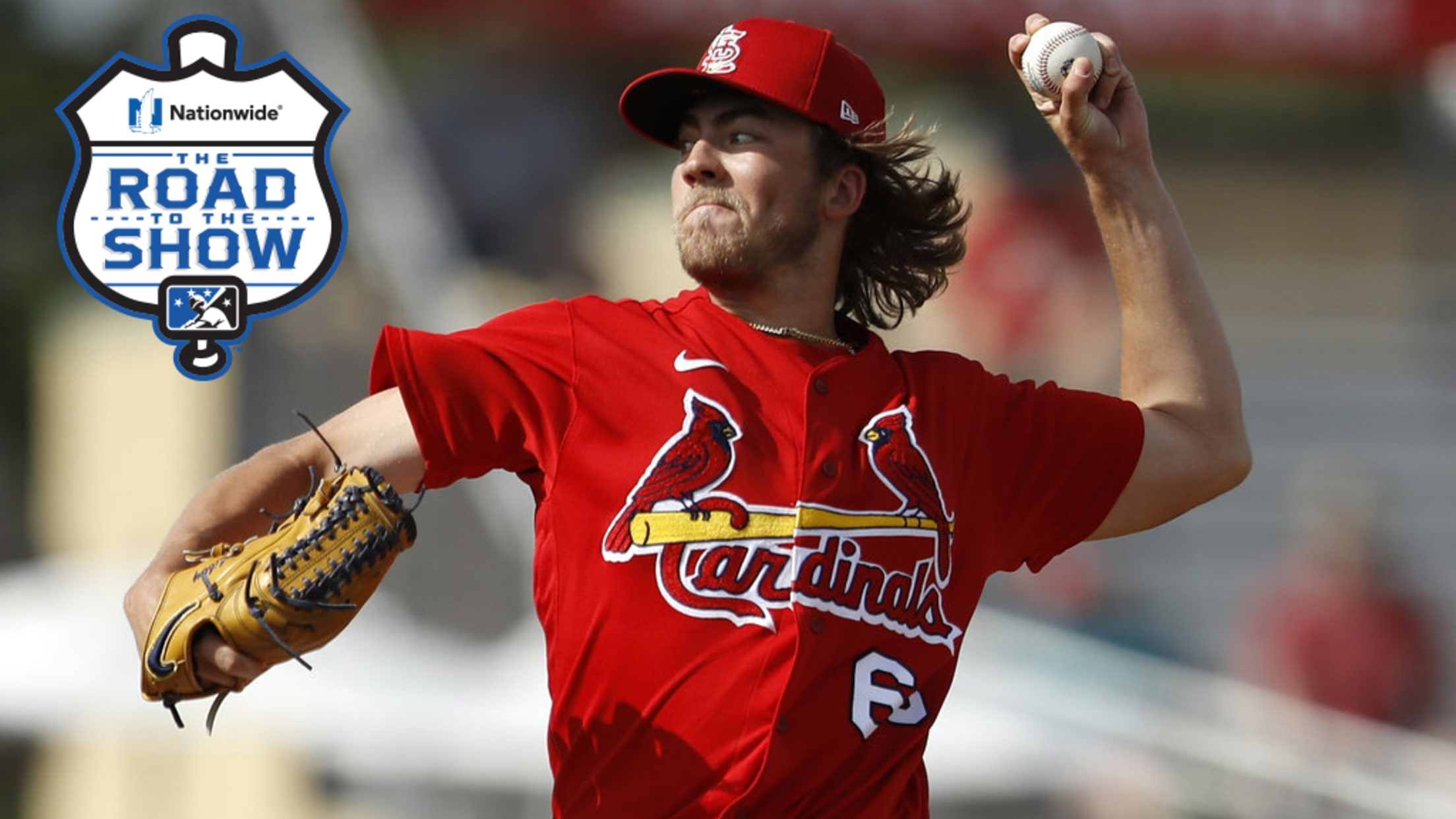 This is not a World Series for the prospect lover. Then again, not many World Series are. Sure, there are two ranked prospects left -- both from the Rays roster -- and they have their own stories to tell. No. 19 Tampa Bay prospect Randy Arozarena has been one of
State of the System: Boston Red Sox
Infield remains strength, needed pitching help on way to Fenway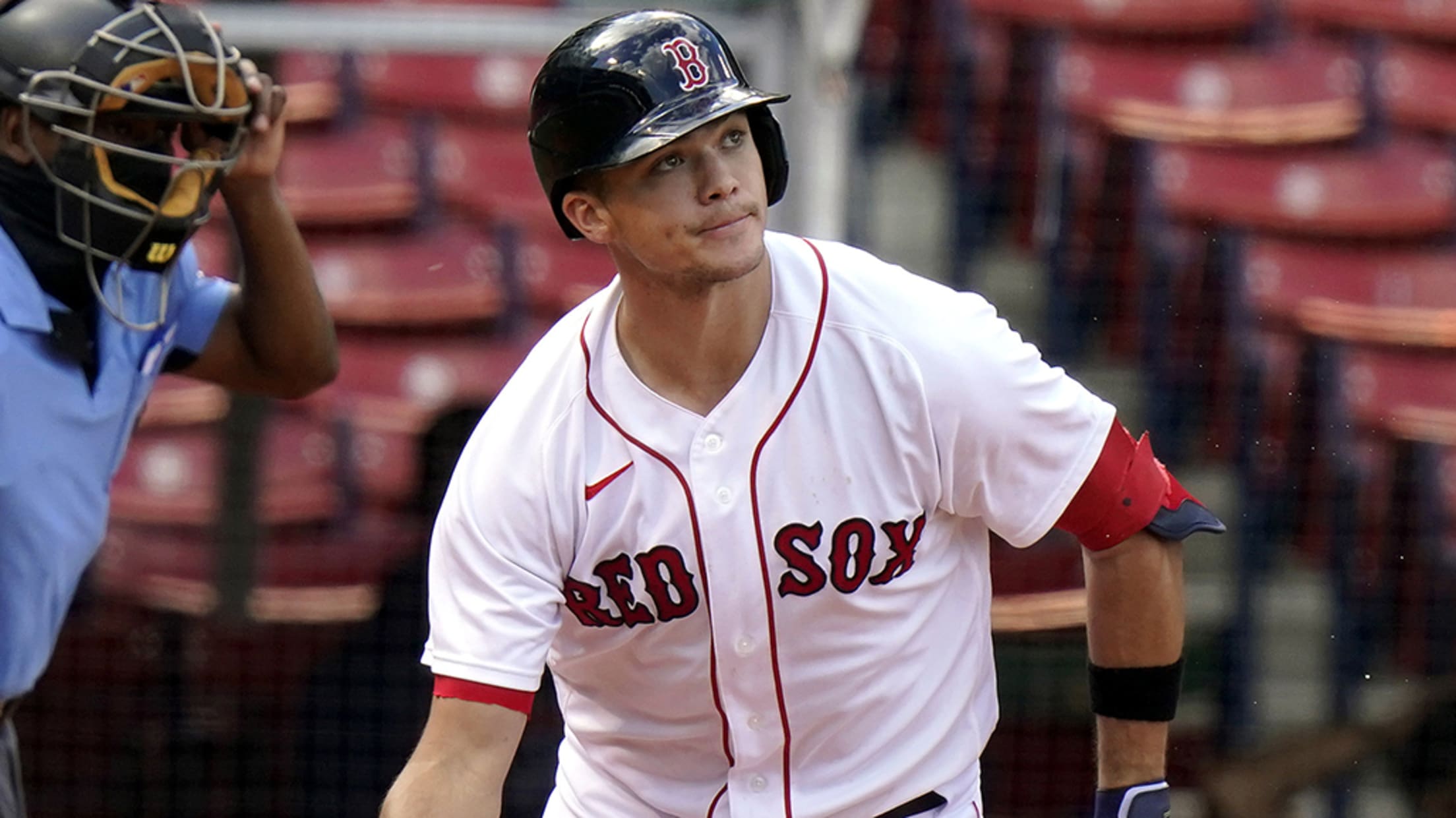 Starting in October and running through the end of the year, MiLB.com's new State of the System series evaluates the strengths and weaknesses of each Major League organization, highlights prospects who've made the biggest strides in 2020 and offers a peek at 2021. It has not been an ideal 2020
Toolshed: MiLB playoff tales for Dodgers, Rays
World Series stars could lean on early postseason experience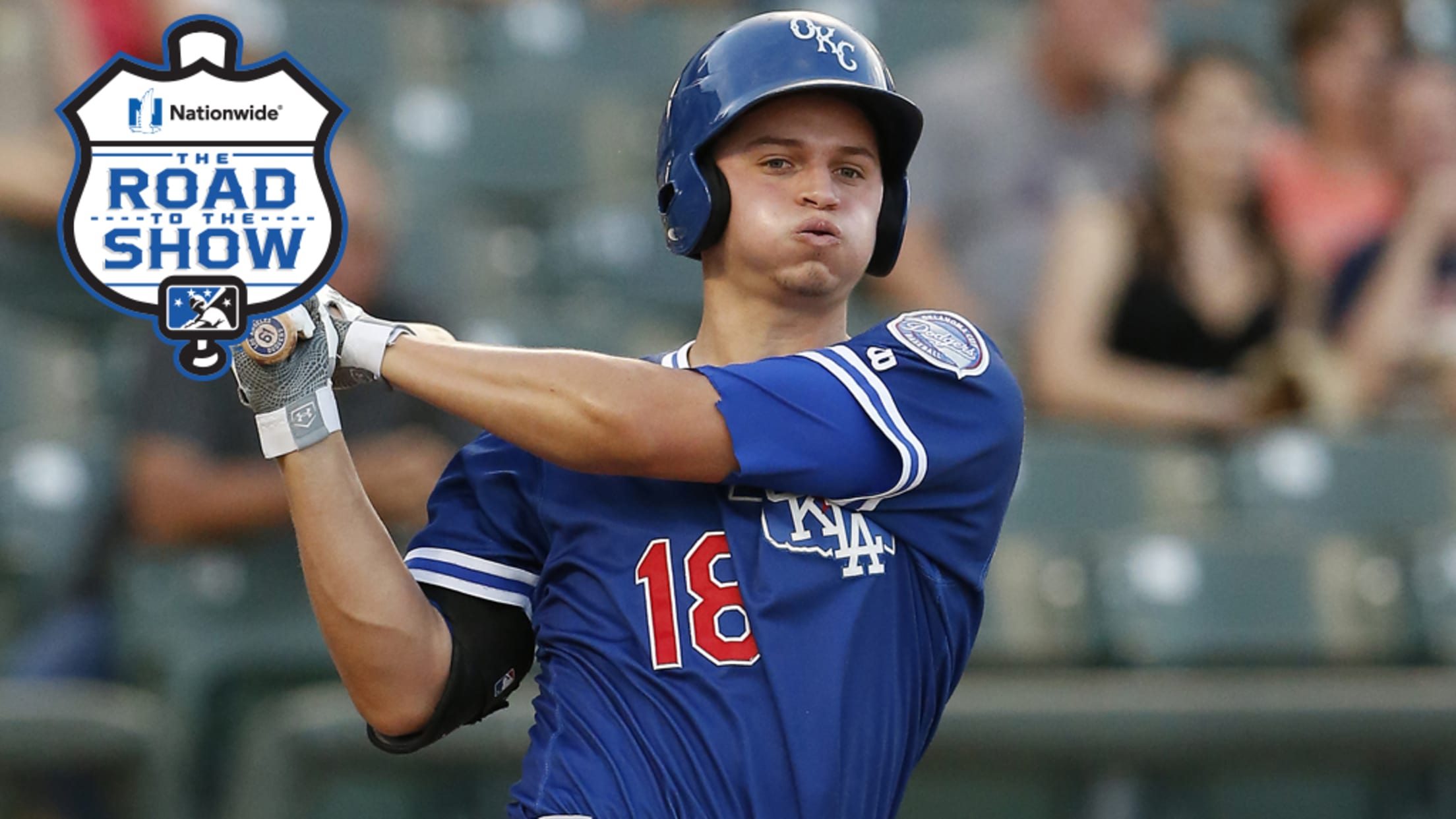 The Minor League regular season is all about development. The Minor League postseason, well, that's about getting a ring (and, sure, continuing to develop). While MiLB playoffs can serve as a reward at the end of a 140-plus-game slog, they also allow players to gain experience in tense situations in
Toolshed: Rays' Hulsizer finds grass greener
Former Dodgers slugger has spent time in pair of playoff systems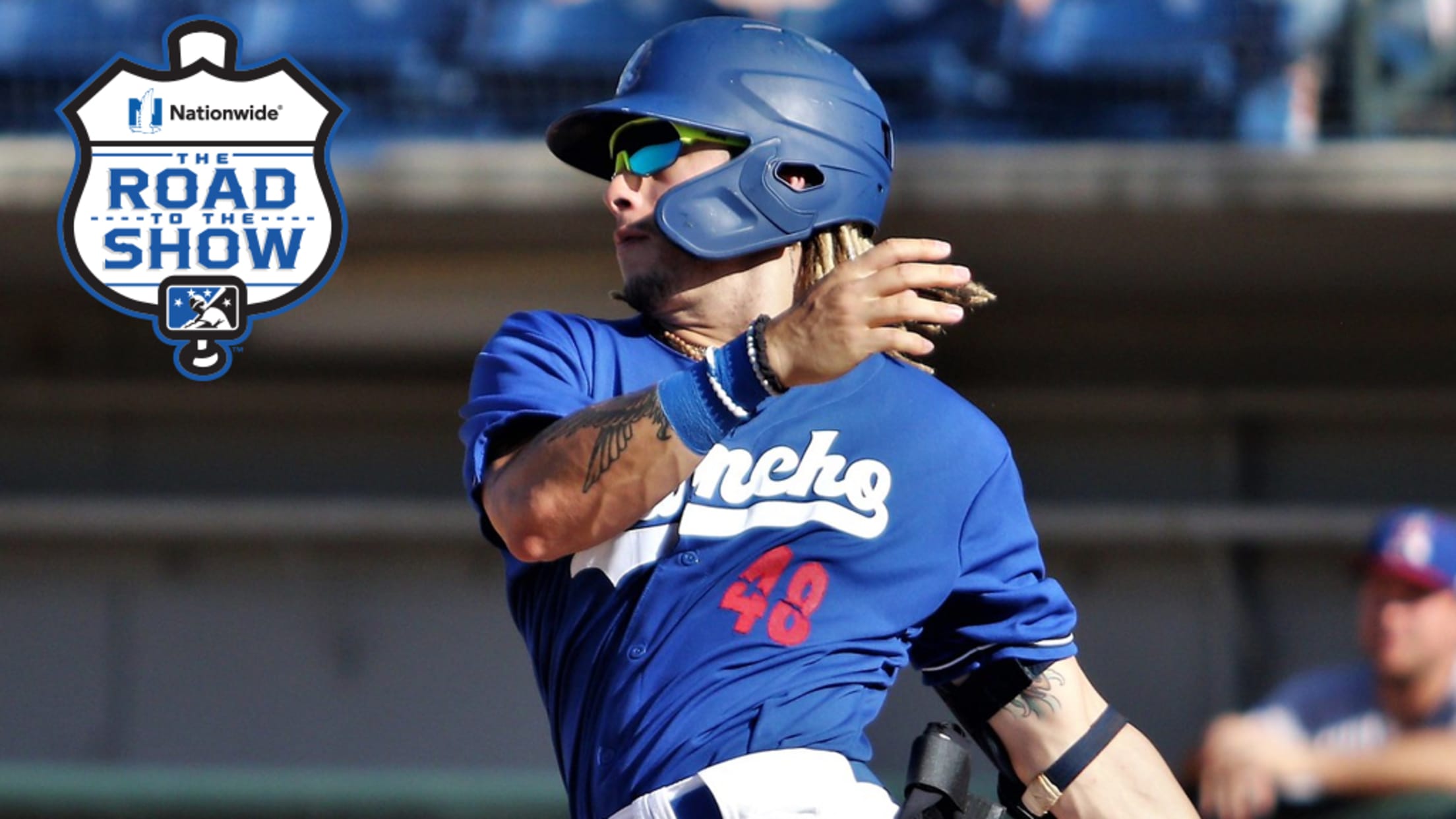 Successful teams don't often trade with each other. The market works thusly -- there are buyers and there are sellers. Buyers attempt to strengthen their squads for a lengthy postseason run; sellers lurk near the bottom of the standings and are willing to part with players to stock up their
Toolshed: Most interesting roads to the LCS
Changing positions, beating odds among memorable MiLB routes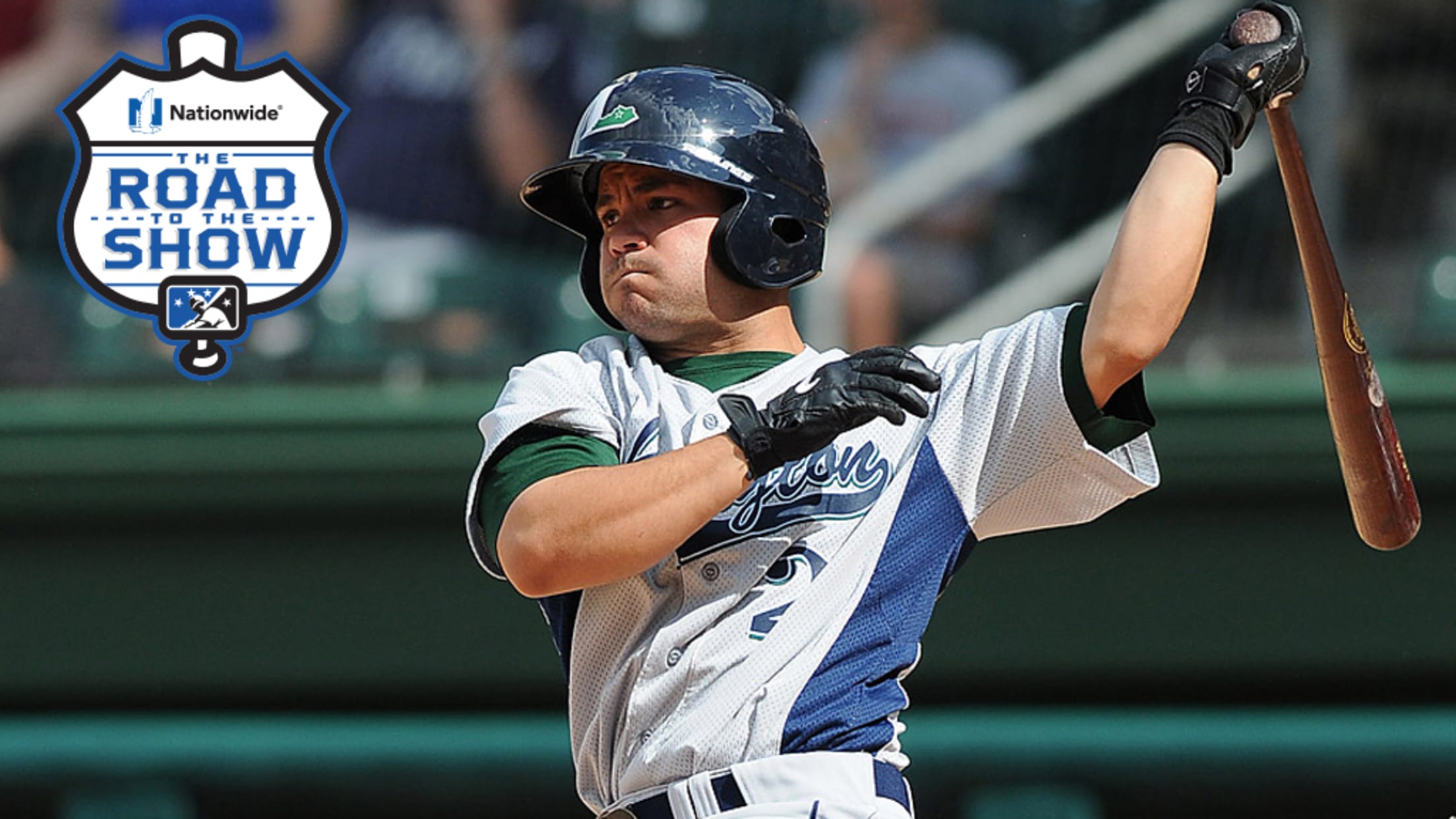 The specific destinations are all the same for this year's American and National League Championship Series. The roads to get there have been very different. Sure, it's great to see No. 1 overall picks Dansby Swanson and Carlos Correa play prominent roles for successful ballclubs, but that was always expected
White Sox provide updates on Madrigal, Crochet
Second baseman underwent shoulder surgery; lefty's UCL healthy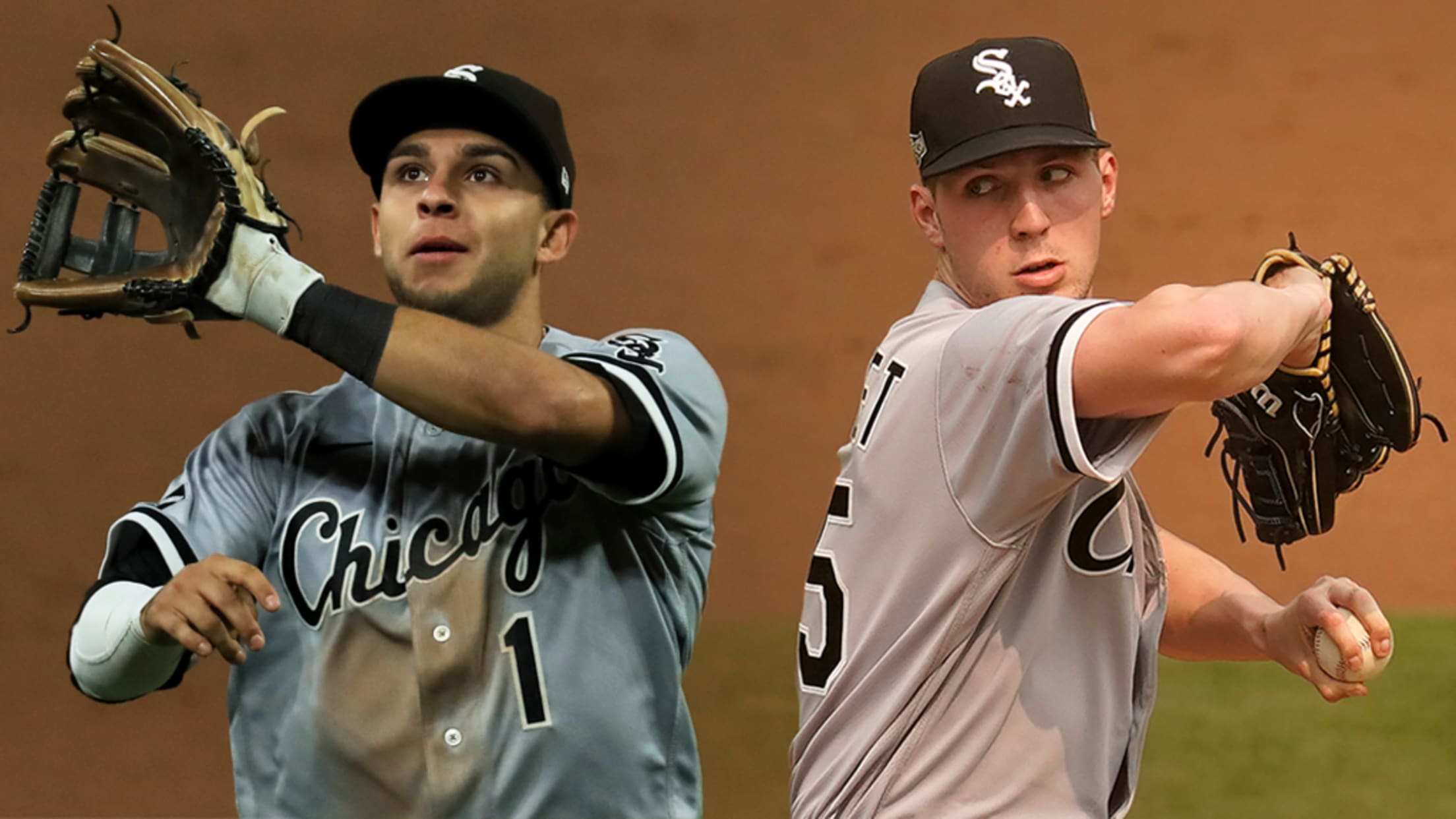 There were two big injury updates on Chicago's South Side on Monday -- one expected and one that should be a relief to White Sox fans. No. 36 overall prospect Nick Madrigal underwent planned shoulder surgery that will keep him out for five to six months while No. 89 Garrett
Toolshed: Dodgers' Hoese finding way in 2020
No. 3 prospect impressed at alternate site, moving on to instructs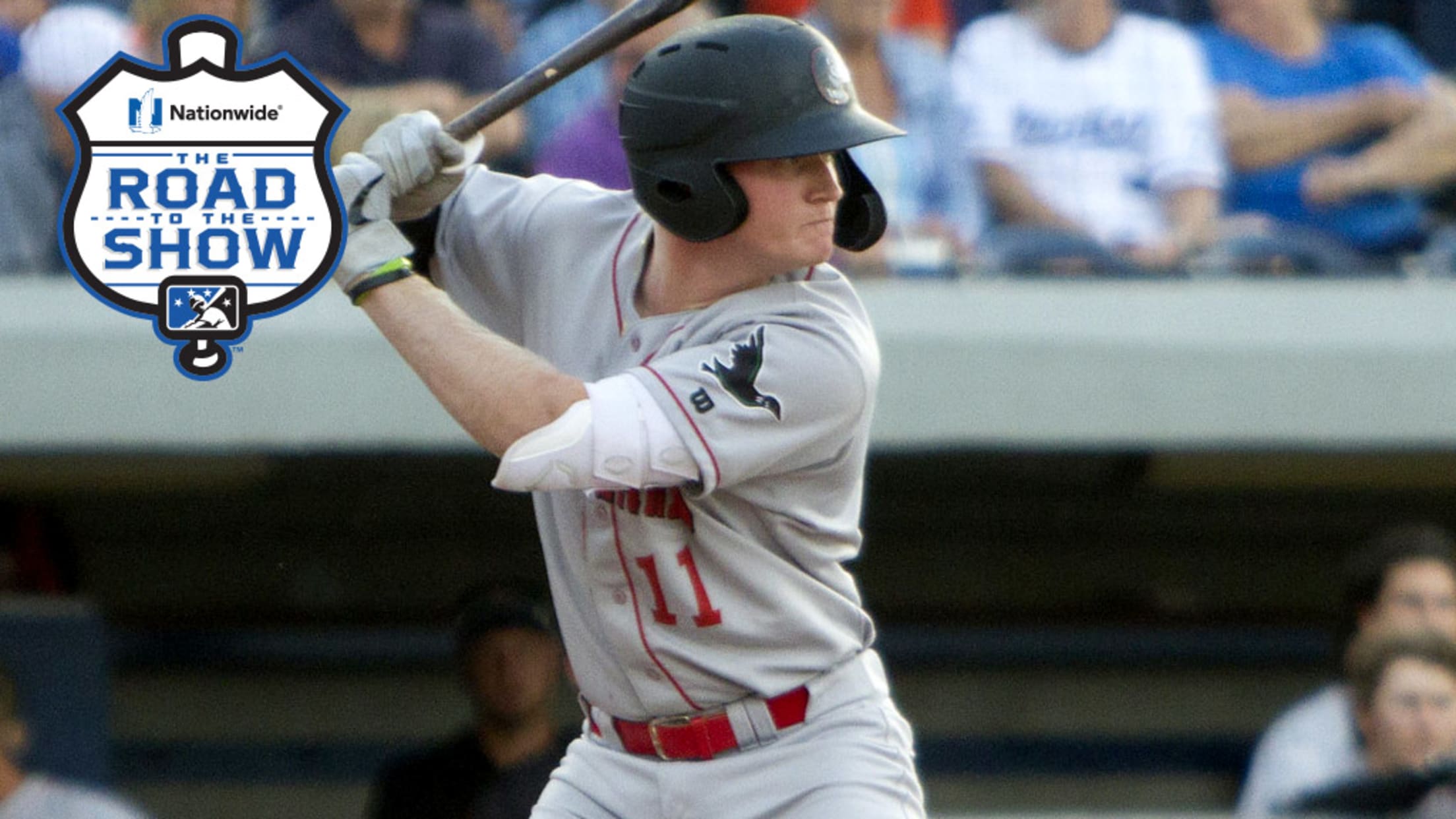 A presumed National League Rookie of the Year favorite entering the year, Gavin Lux surprisingly bounced between the Majors and the Dodgers' alternate site at the University of Southern California for much of the first half of the truncated regular season. When he finally settled in with the big club
Padres add prospect Weathers to NLDS roster
Left-hander jumping straight to postseason squad from Class A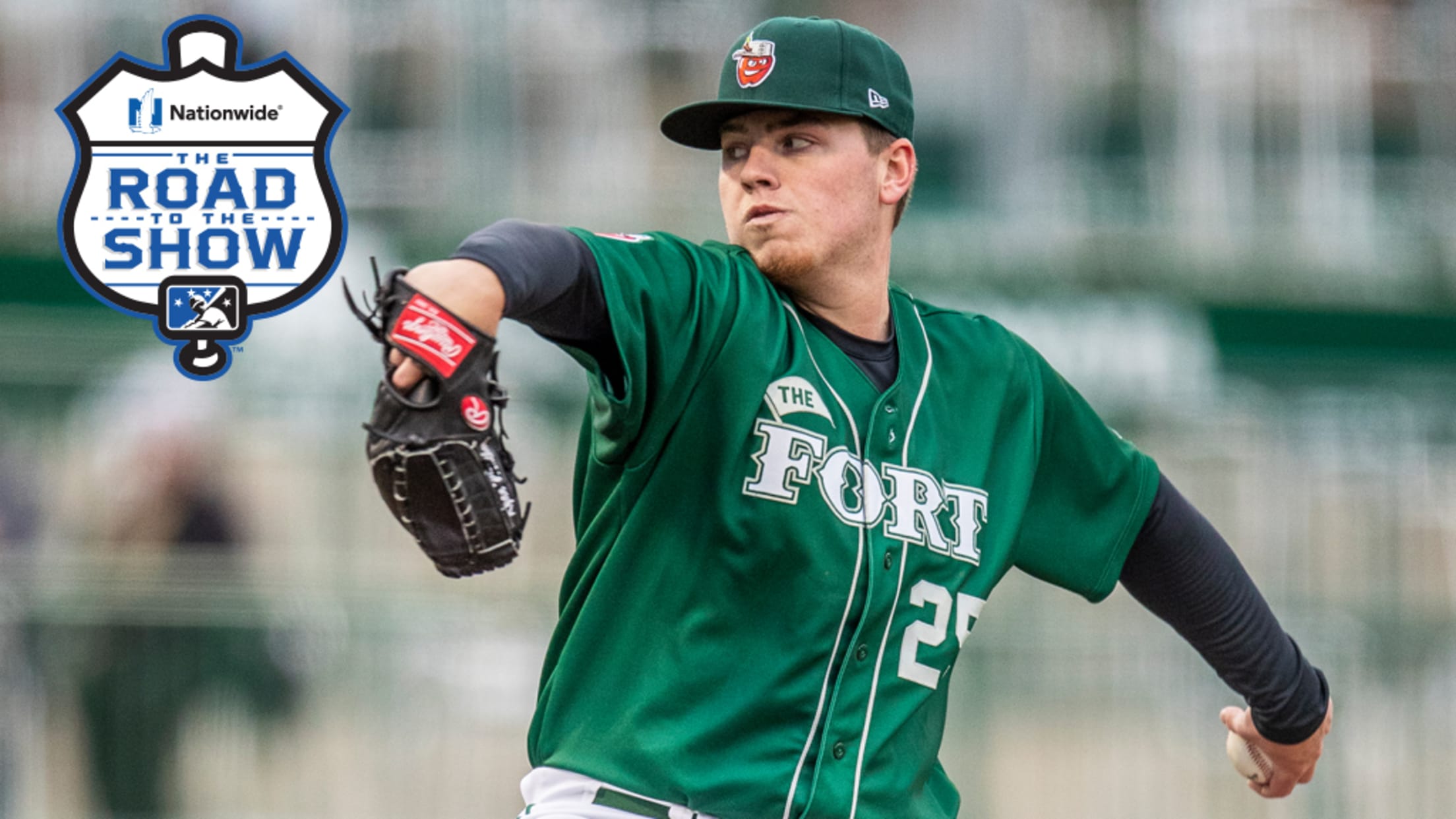 One of the defining characteristics of the Padres' 2020 season has been the club's reliance on exciting young talent. On Tuesday, San Diego got even younger and perhaps even more exciting. The Padres added No. 6 prospect Ryan Weathers to the National League Division Series roster for what would be
Toolshed: Nuggets about rookies in the playoffs
Legendary matchups, possible records among postseason fun facts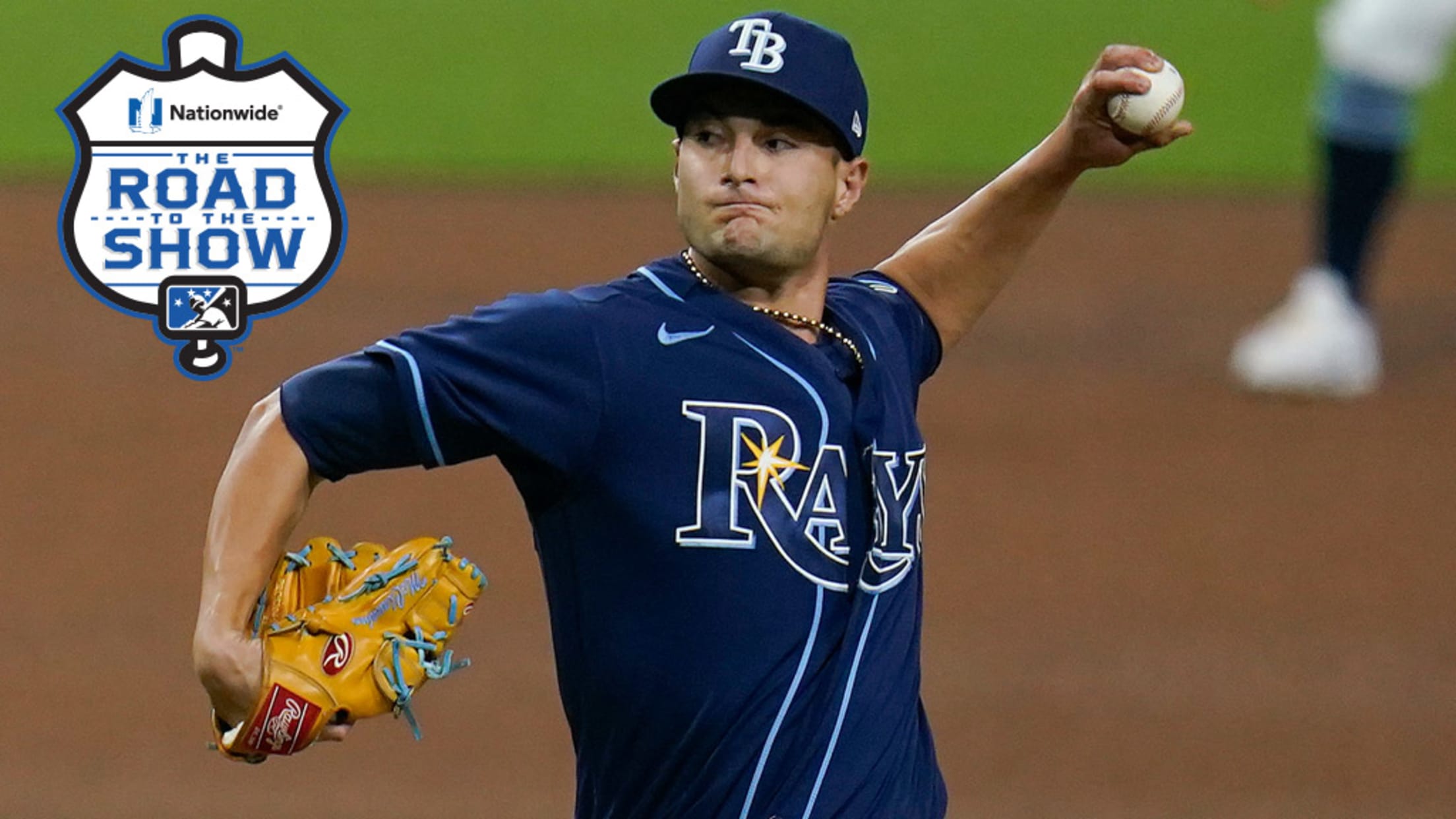 Many Major Leaguers go long stretches, or in some cases their entire careers, without making the postseason. Hall of Famer Ernie Banks, for example, owns the Major League record for most games without a playoff appearance with 2,528. With the Wild Card era and the potential of the expanded 2020
Toolshed: 10 most fun callups of 2020 season
Revisiting quick risers, late bloomers who made way to Majors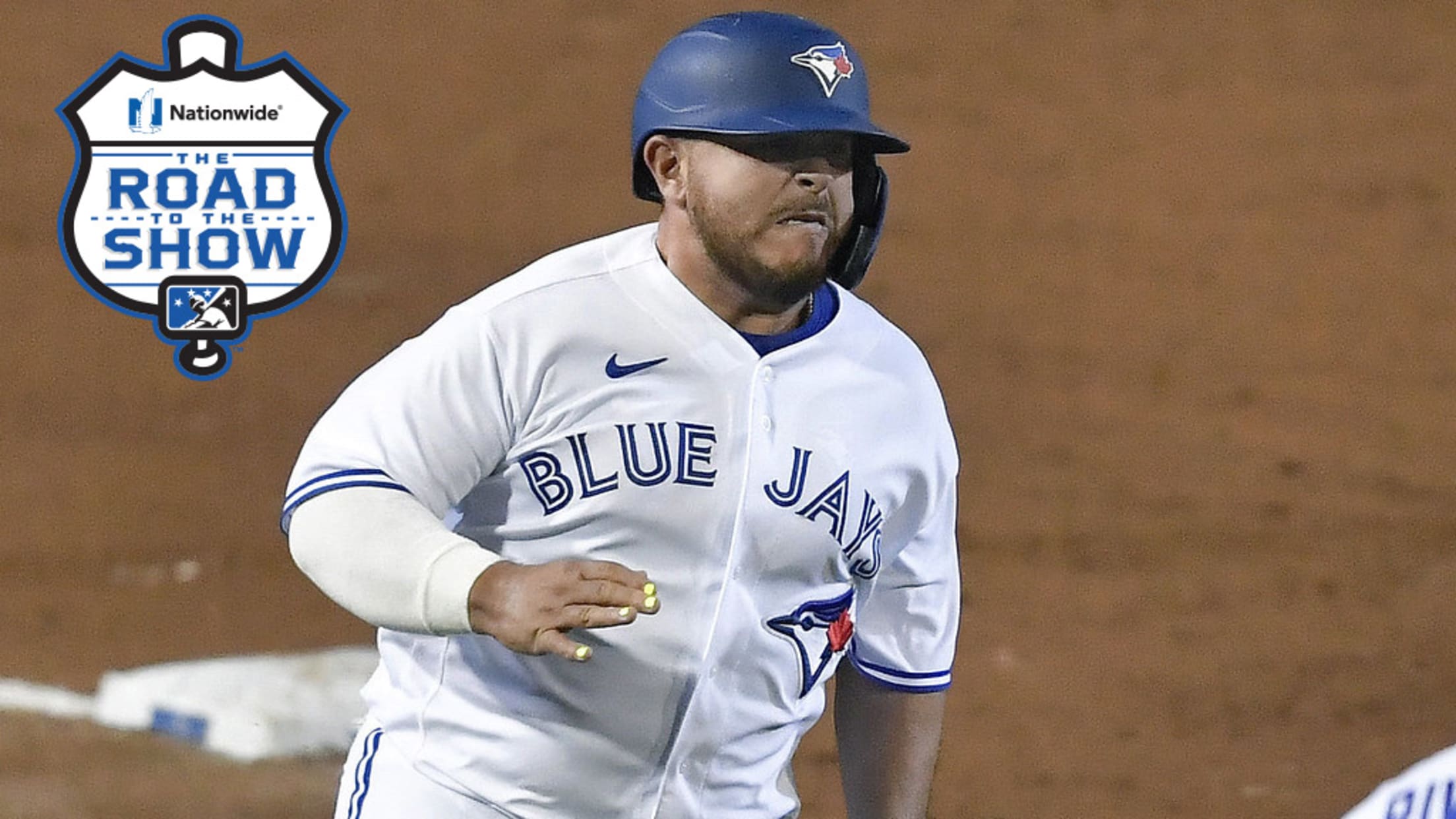 There were 210 Major League debuts (and perhaps still counting) during the 2020 season. This week, Toolshed looks back at the 10 most fun first callups of the 2020 season, listed in chronological order of debut date. To be clear, this isn't focused on how they did in their first
Prospects on Wild Card Series rosters
Plenty of top-30 prospects will be options for 16 playoff teams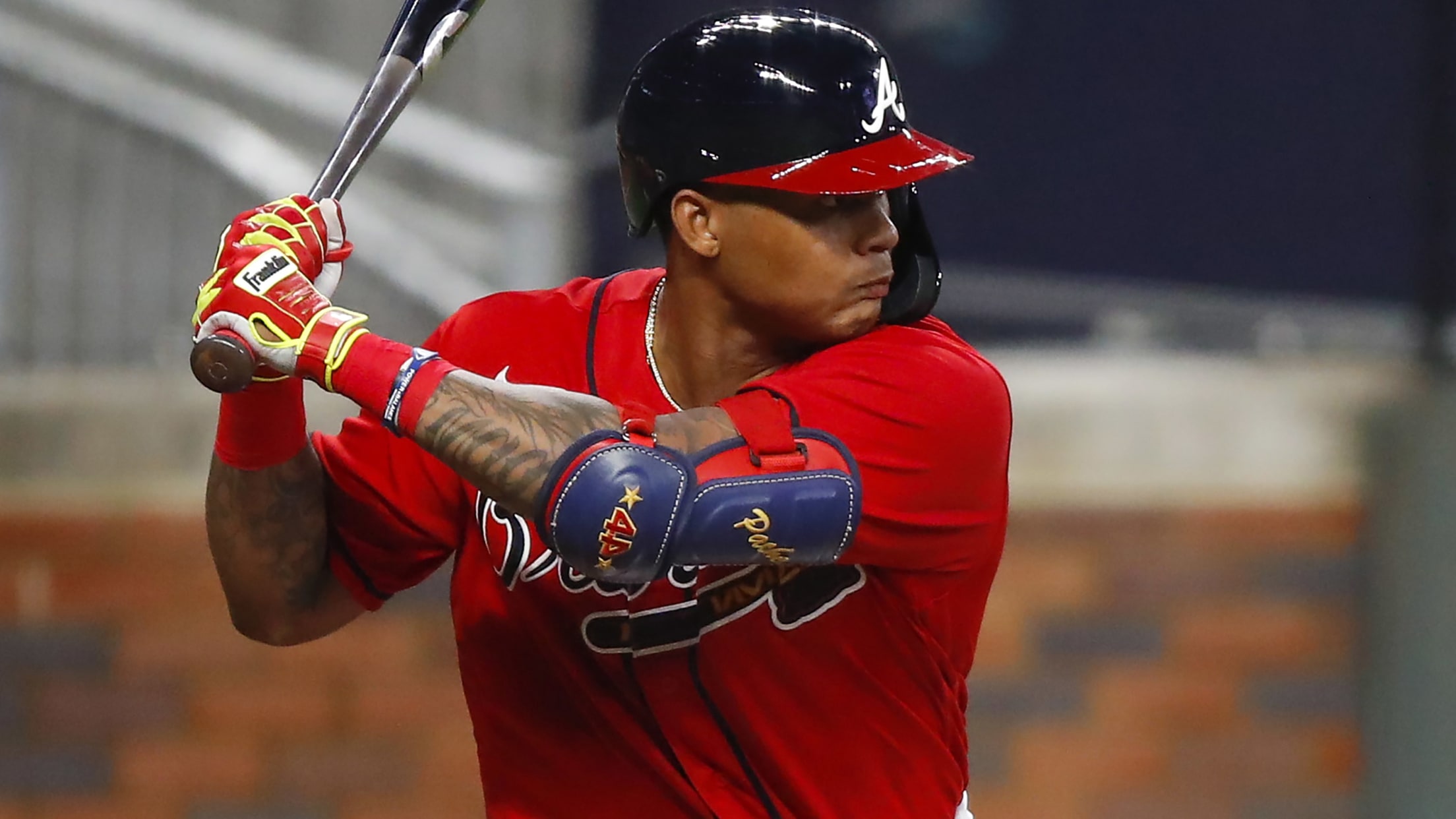 The American League postseason began with four Wild Card Series on Tuesday. One day later, four National League Wild Card Series will join them for perhaps the most action-packed day of playoff baseball ever, featuring eight games. Here's a breakdown of the top-30 prospects featured on Wild Card Series rosters:
Appy League becoming collegiate wood-bat circuit
Former Rookie Advanced loop introducing changes for 2021 season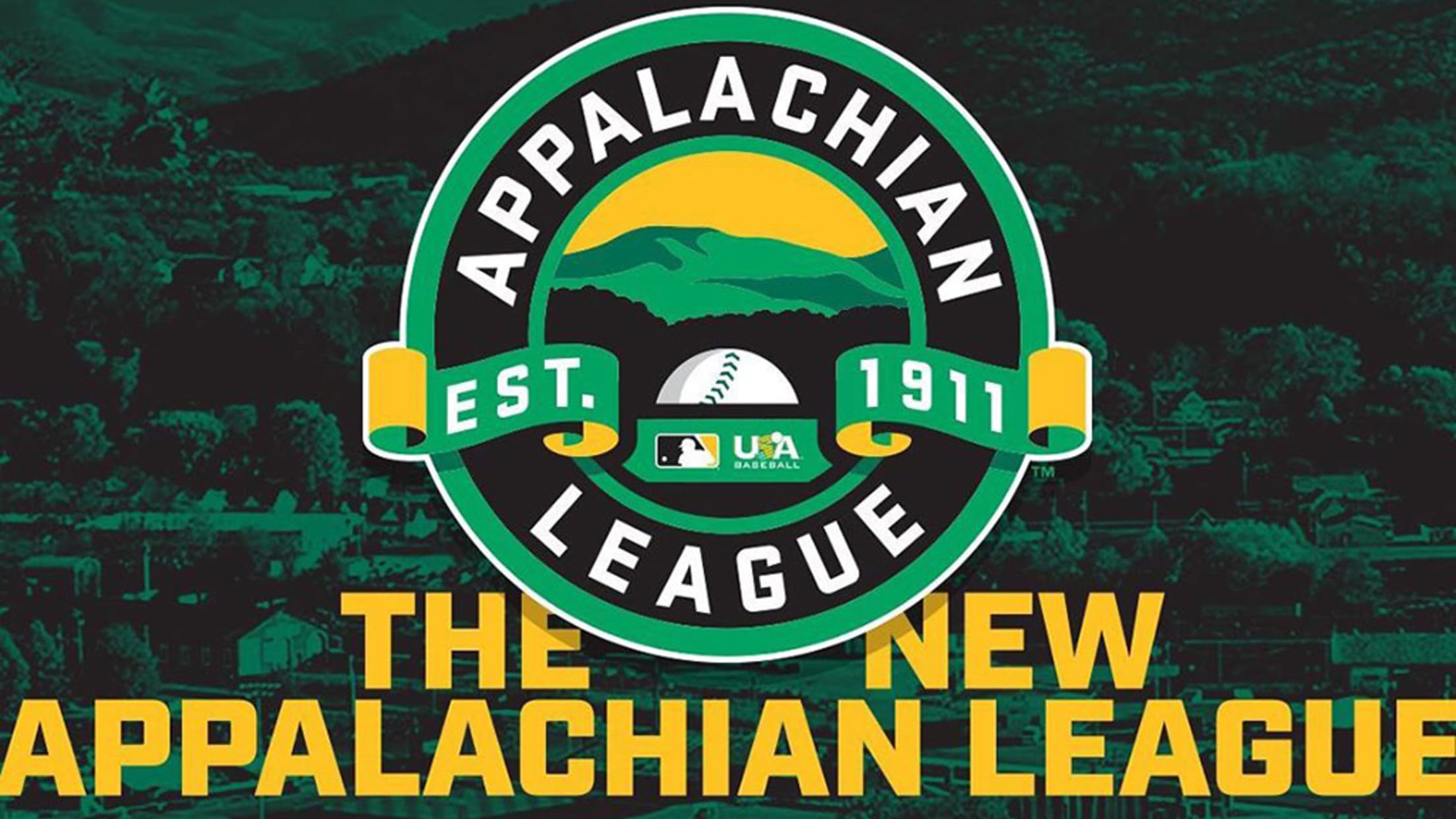 The Appalachian League will have a new look in 2021. The Rookie Advanced circuit will transform into a collegiate wood-bat league for the 2021 season, the Appy League announced Tuesday along with Major League Baseball and USA Baseball.
Twins add Kirilloff for MLB debut in playoffs
No. 27 overall prospect joining Minnesota for Wild Card Series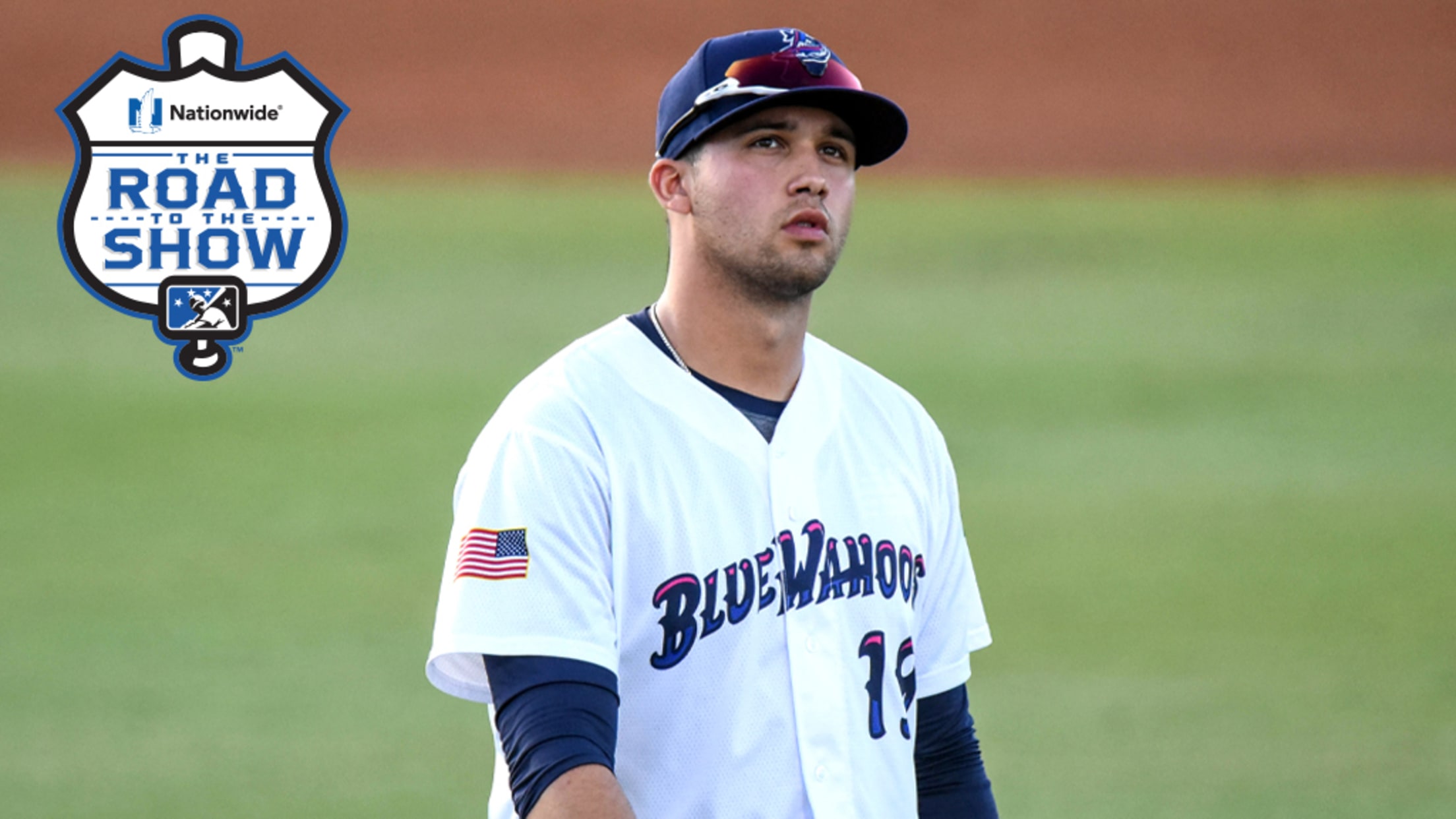 Alex Kirilloff thrived in his last postseason appearance. He'll get a chance under an even brighter spotlight. The Twins have added MLB Pipeline's No. 27 overall prospect to their roster for the Wild Card Series against the Astros, which began Tuesday afternoon with a 4-1 loss. "Alex Kirilloff is ready
Toolshed: Rookie facts for each playoff club
From Arozarena to Williams, here are nuggets for all 16 teams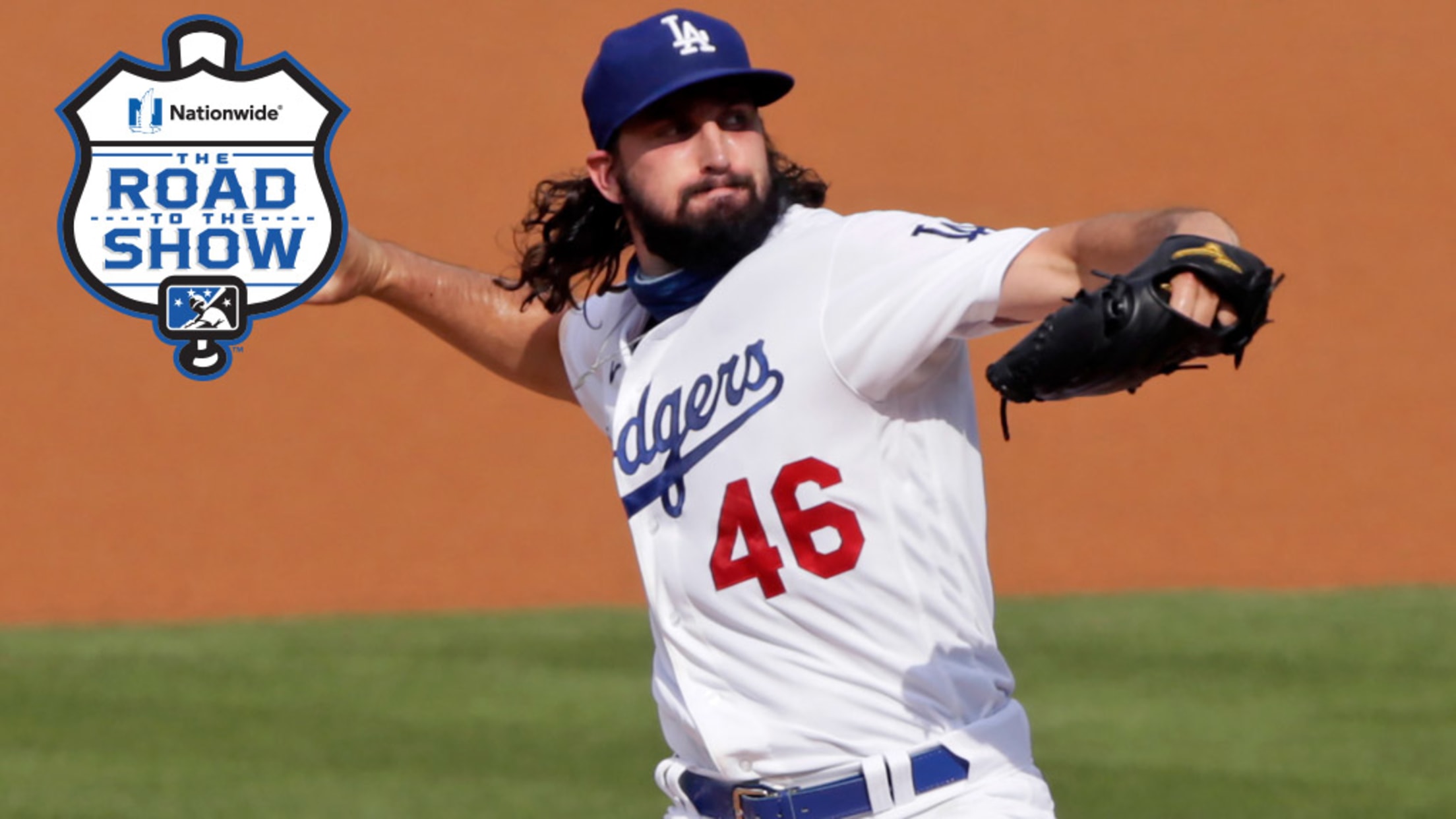 More playoff teams, more opportunities for rookies to perform on the game's biggest stage. The 2020 Major League postseason has expanded to include 16 teams. Those include eight from each of the American and National Leagues -- three division winners, three division runners-up and two Wild Card teams. That makes
Toolshed: Handicapping NL Rookie of the Year race
Cronenworth, Bohm, Williams lead crowded field on senior circuit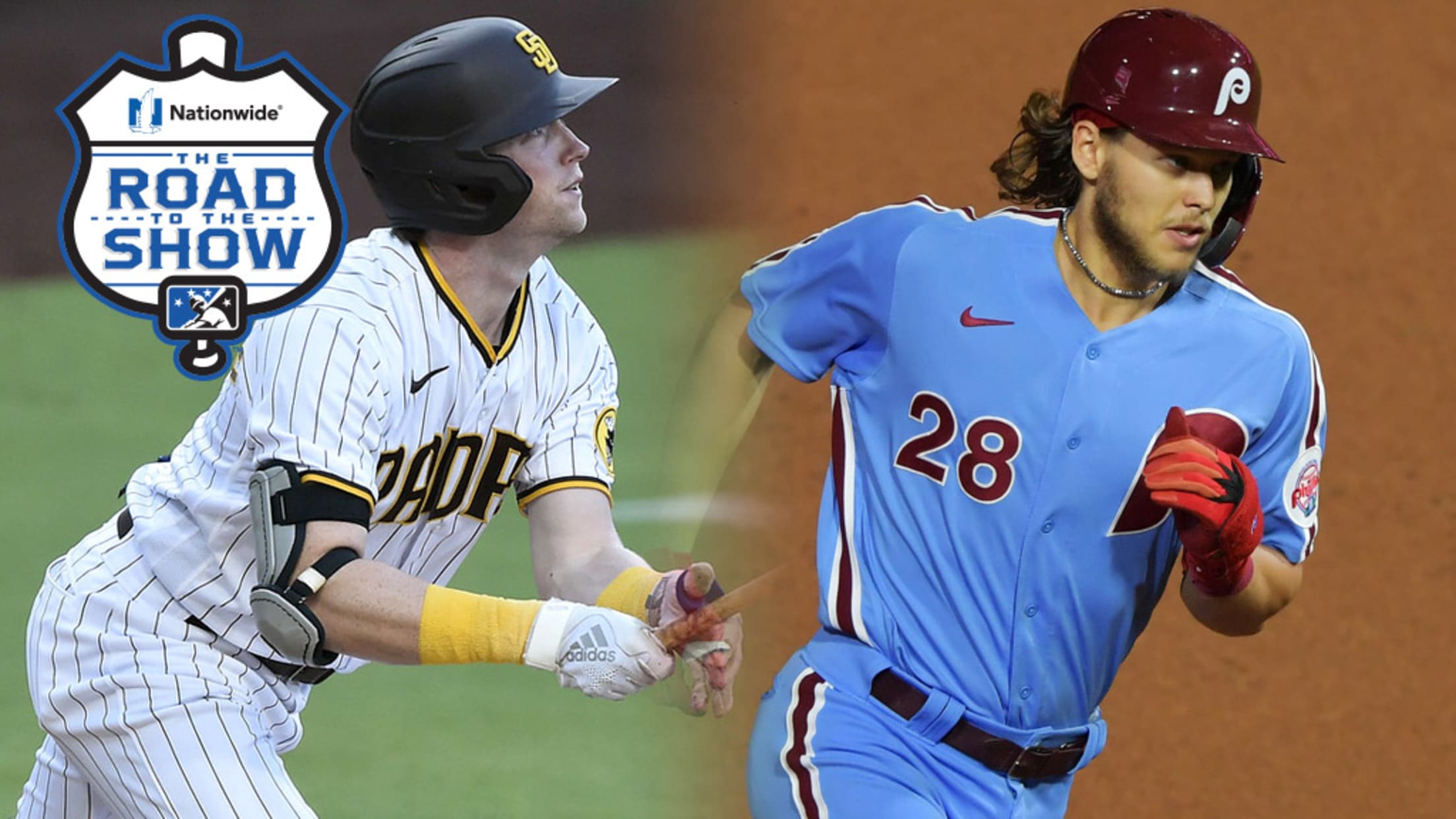 Sunday brings the end of the 2020 Major League regular season already, meaning potential award contenders have one final weekend to prove themselves to BBWAA voters. Without a Minor League season, most prospect fiends only have had the Rookie of the Year races in the American and National Leagues to
Toolshed: Recent noteworthy SAL seasons
Martinez, Gallo showed slugging ways; Edwards, Corry shoved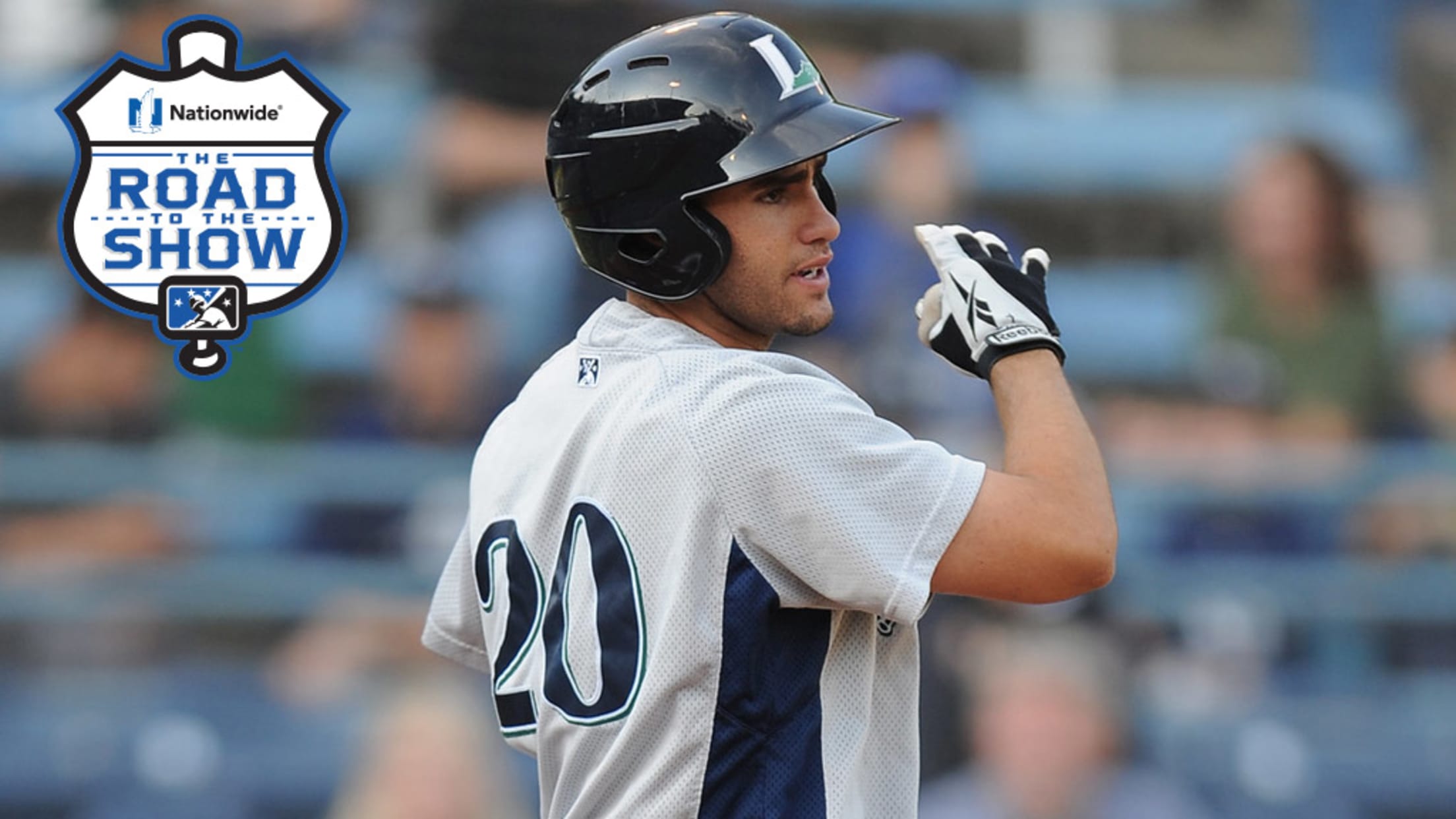 This space started honoring the short-season leagues after their respective campaigns were delayed in June. Now, following the cancellation of all Minor League Baseball in 2020, we've turned it into an appreciation of the full-season circuits as well. So Toolshed has been revisiting the 10 most notable individual seasons put
White Sox call up 2020 first-rounder Crochet
No. 11 overall pick becomes first member of class to reach MLB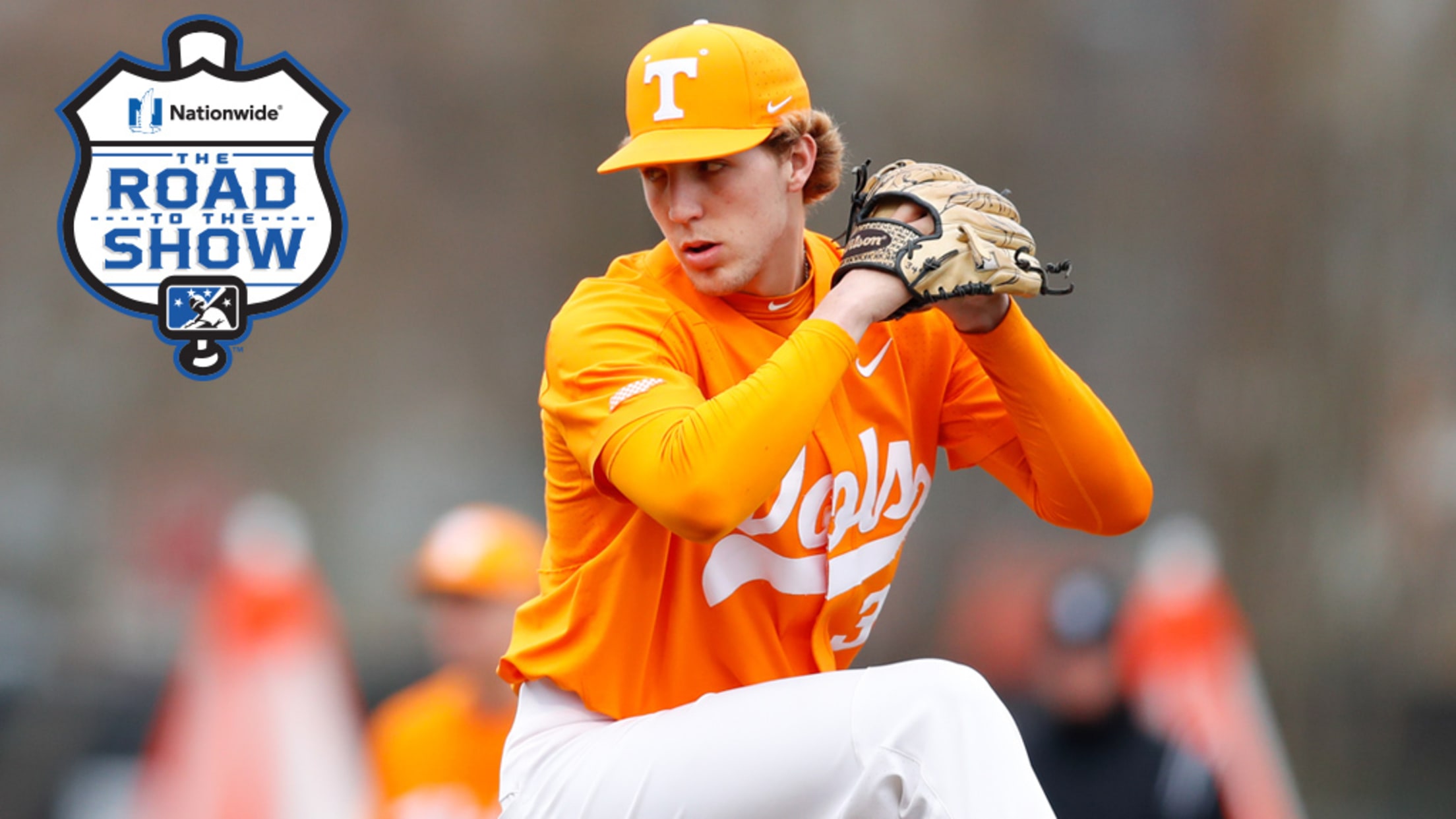 It didn't take long for the 2020 Draft to make an impact on Major League Baseball. The White Sox are calling 2020 No. 11 overall pick Garrett Crochet up to the Majors, general manager Rick Hahn announced Friday. Crochet will be the first player from the 2020 Draft class to
Rangers' Vanasco to undergo Tommy John surgery
No. 18 Texas prospect likely to miss 2021 after elbow procedure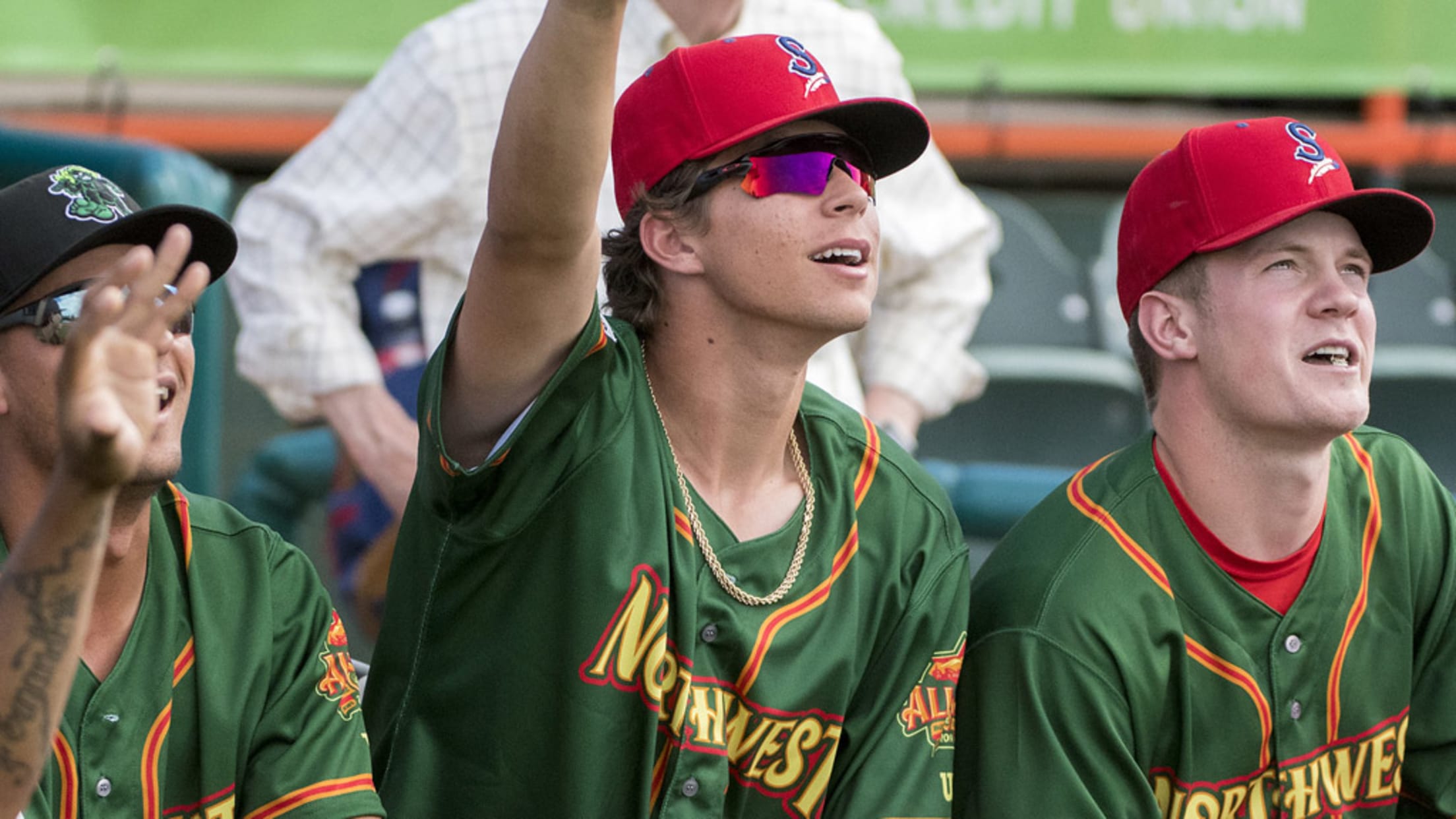 Ricky Vanasco wasn't able to pitch in a Minor League game in 2020. It's unlikely he will be able to do so in 2021 either. The Rangers' No. 18 prospect will undergo Tommy John surgery, Texas announced Friday. The elbow procedure will be performed by Dr. Keith Meister next Monday
Toolshed: Mets' Allan back in Brooklyn
Righty returns to MCU Park one year after playoff perfection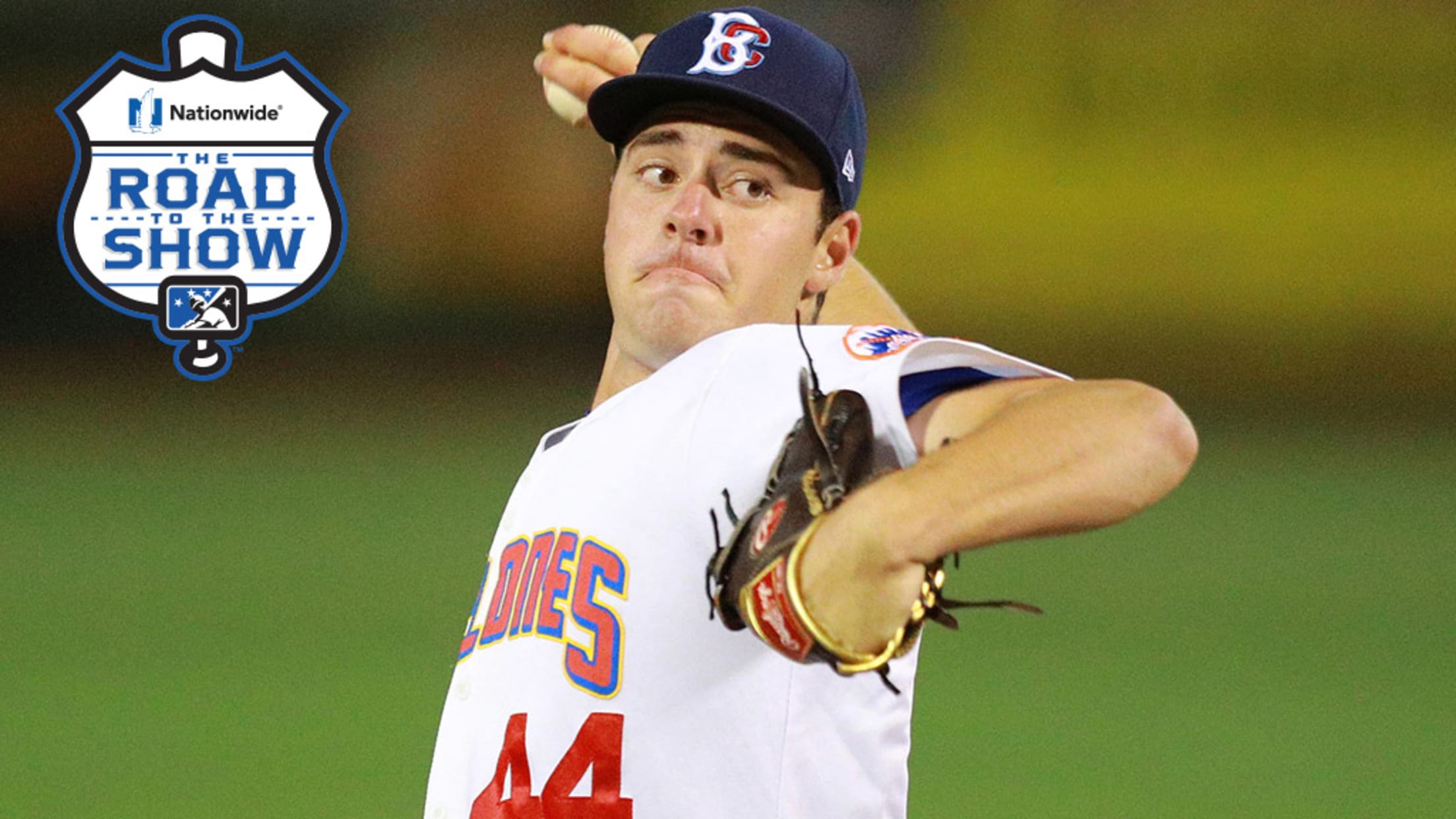 Maybe he hasn't been around long enough to settle a debate on whether Di Fara or L&B Spumoni Gardens serves the best pizza. He may not have yet developed his own power ranking on each of the borough's neighborhoods. Heck, because of pandemic-related closures, he hasn't even gotten to ride
Toolshed: Recent noteworthy MWL seasons
Bichette, Tatis, Trout battle for top spot among Midwest standouts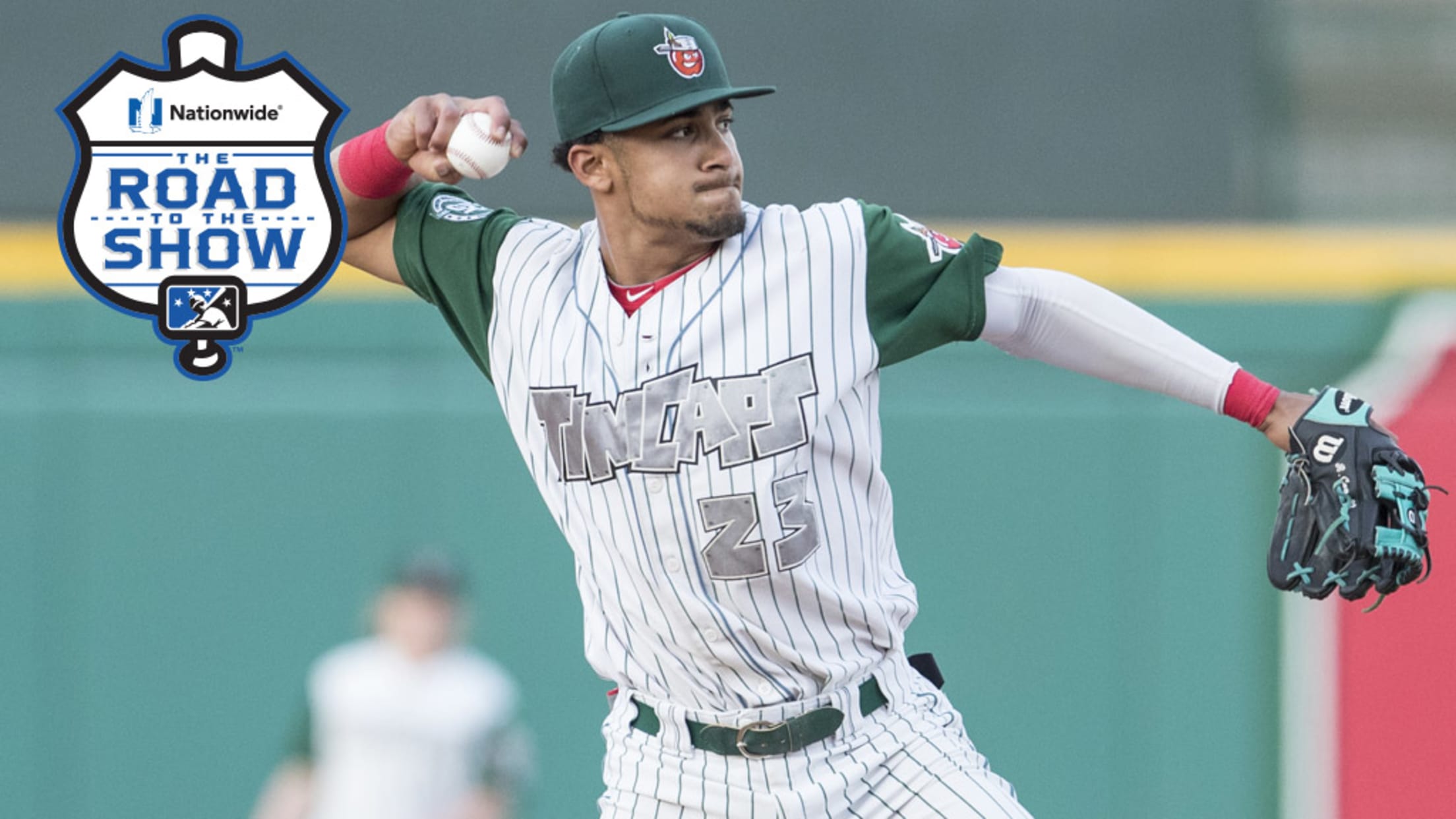 This space started honoring the short-season leagues after their respective campaigns were delayed in June. Now, following the cancellation of all Minor League Baseball in 2020, we're turning it into an appreciation of the full-season circuits as well. So Toolshed is revisiting the 10 most notable individual seasons put together
Toolshed: Tribe's Miller talks tools of trade
Infield prospect discusses place in Cleveland-San Diego blockbuster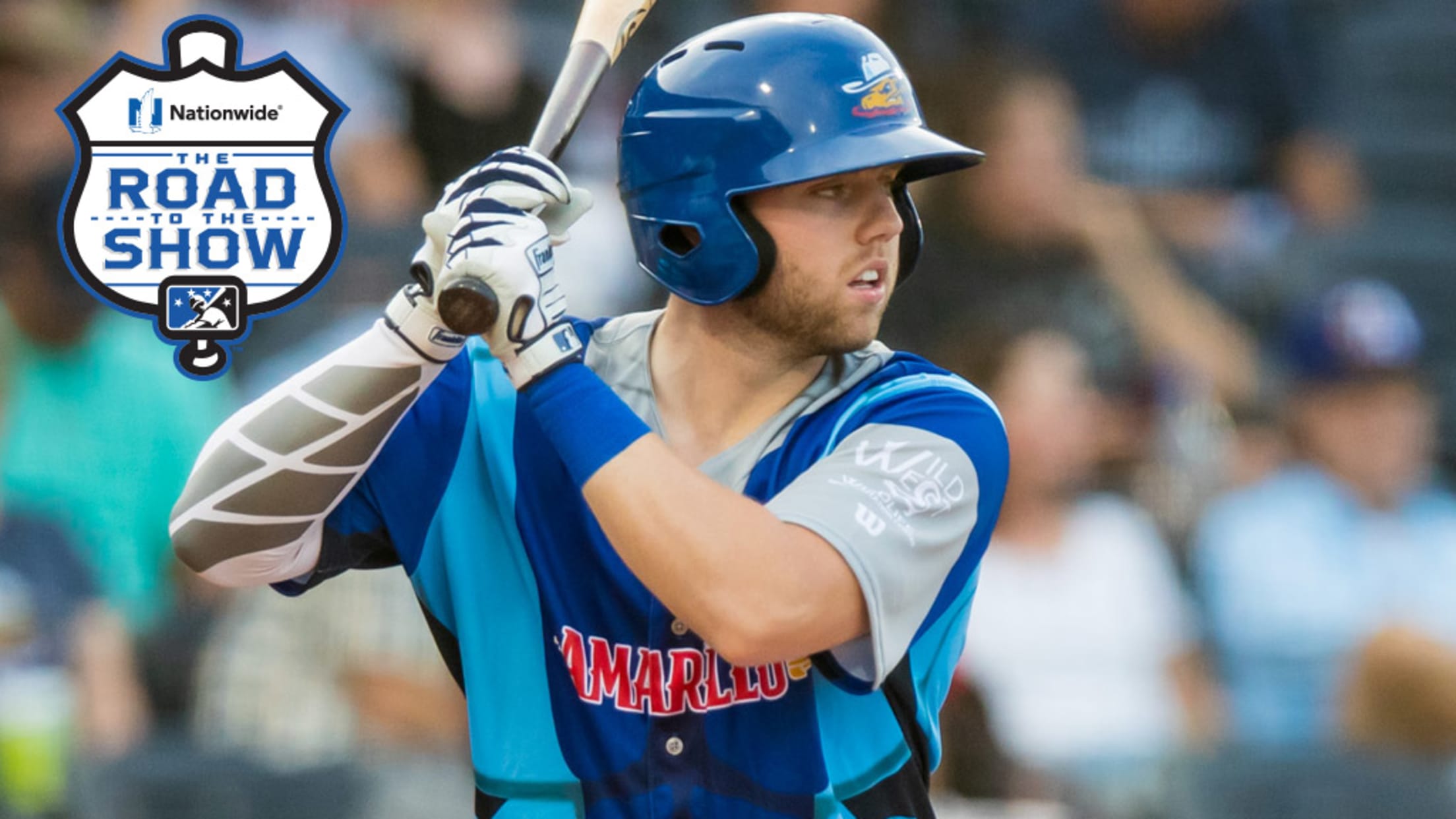 Where do you begin when discussing a prospect trade in "these times?" Maybe start with the fact that the Trade Deadline was Aug. 31, one week before the Minor League season would have traditionally ended on Labor Day. Or maybe with the post-trade transition that consisted of two days of
Rangers calling up Huff for MLB debut
Texas adding No. 75 overall prospect following Trevino injury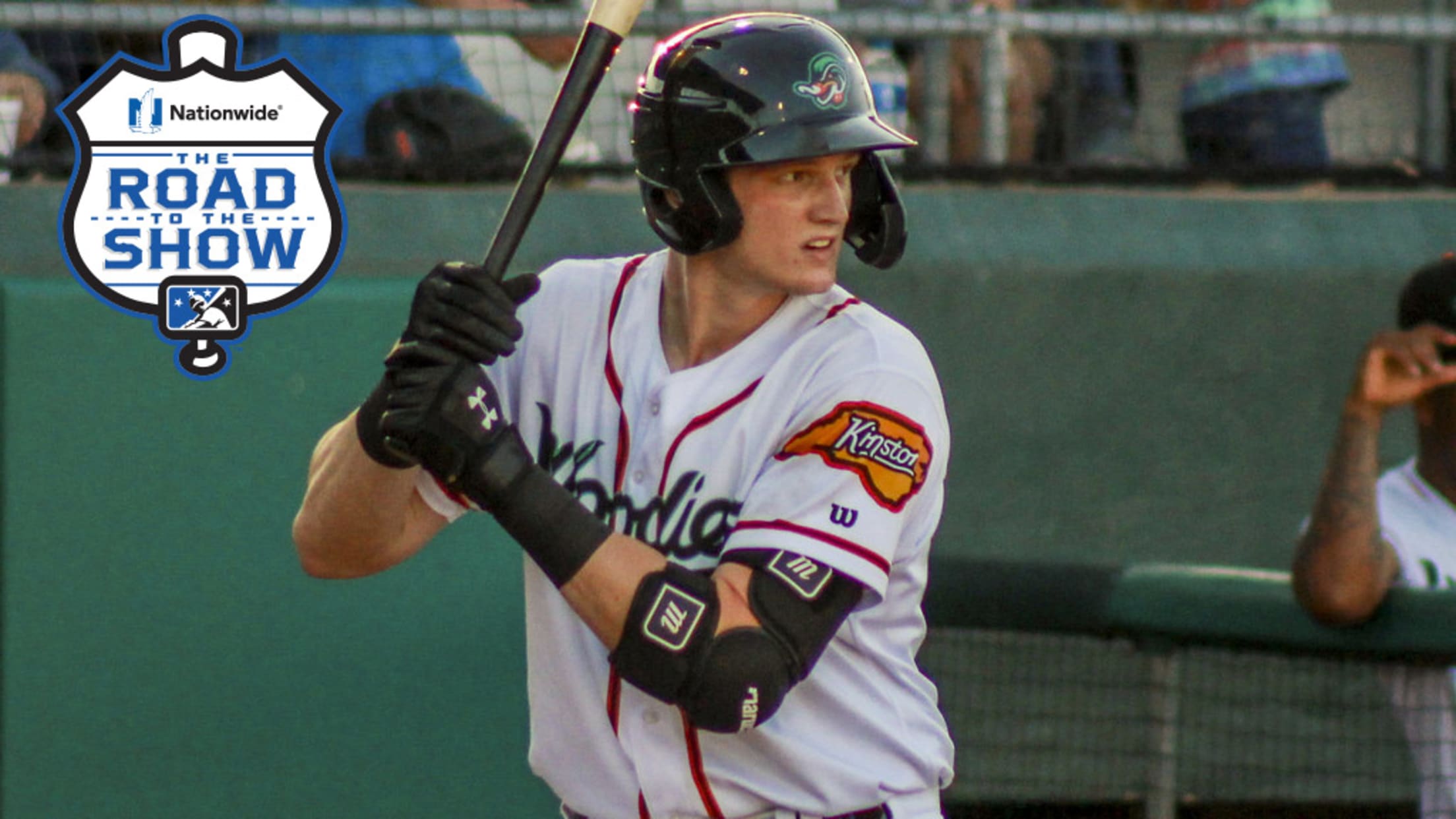 The catching position is about to get a whole lot bigger in Texas. The Rangers are adding No. 75 overall prospect Sam Huff to the Major League roster prior to Thursday's game against the Angels, the club announced. Outfielder Scott Heineman was optioned to the alternate training site to make
Toolshed: Recent noteworthy FSL seasons
Isabel's homer record, Moore's big K year stood out in 2010s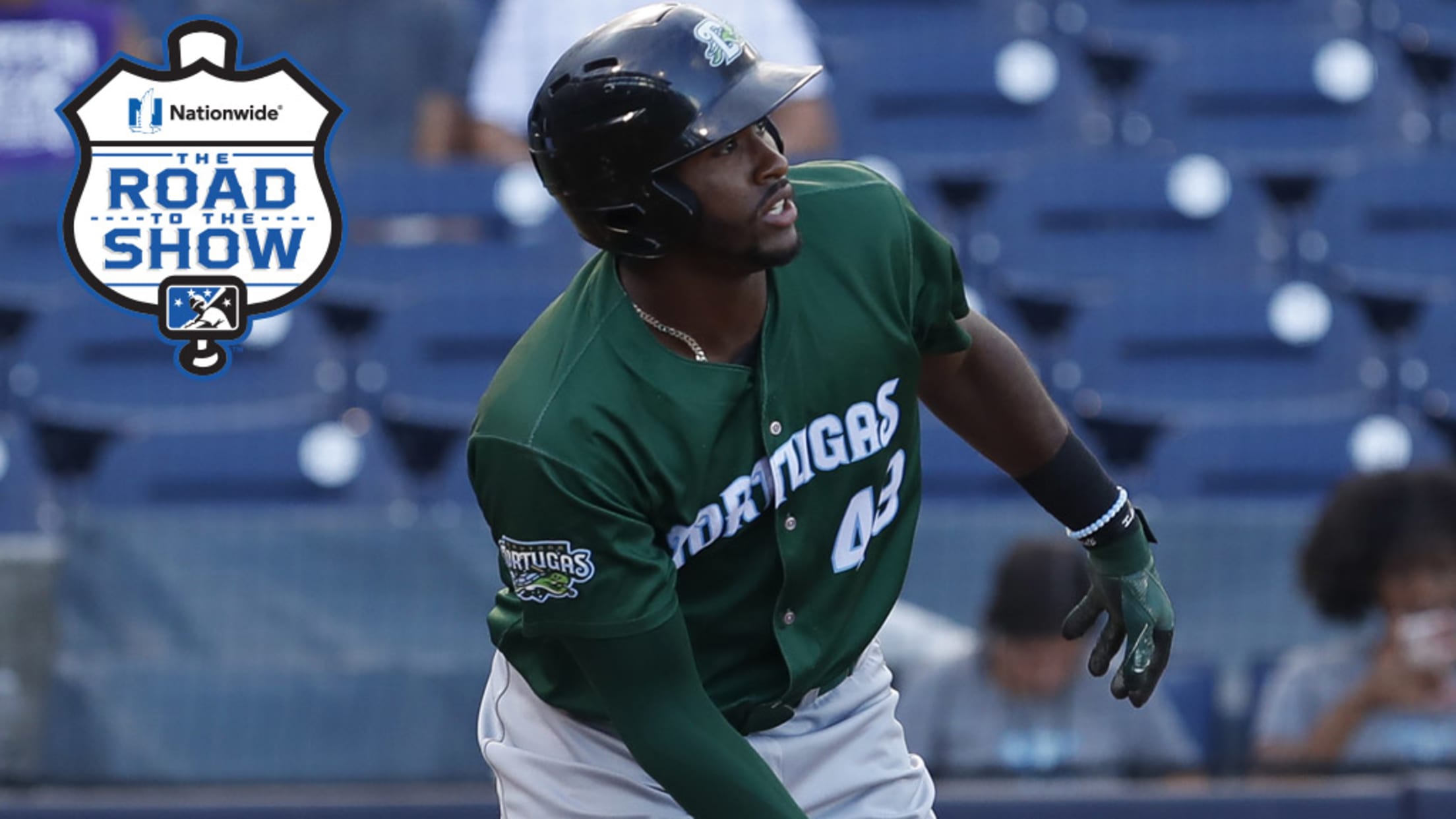 This space started honoring the short-season leagues after their respective campaigns were delayed in June. Now, following the cancellation of all Minor League Baseball in 2020, we're turning it into an appreciation of the full-season circuits as well. So Toolshed is revisiting the 10 most notable individual seasons put together
Toolshed: Recent noteworthy Carolina seasons
Gallo's power, Hosmer's bat, McKenzie's K's stood out in 2010s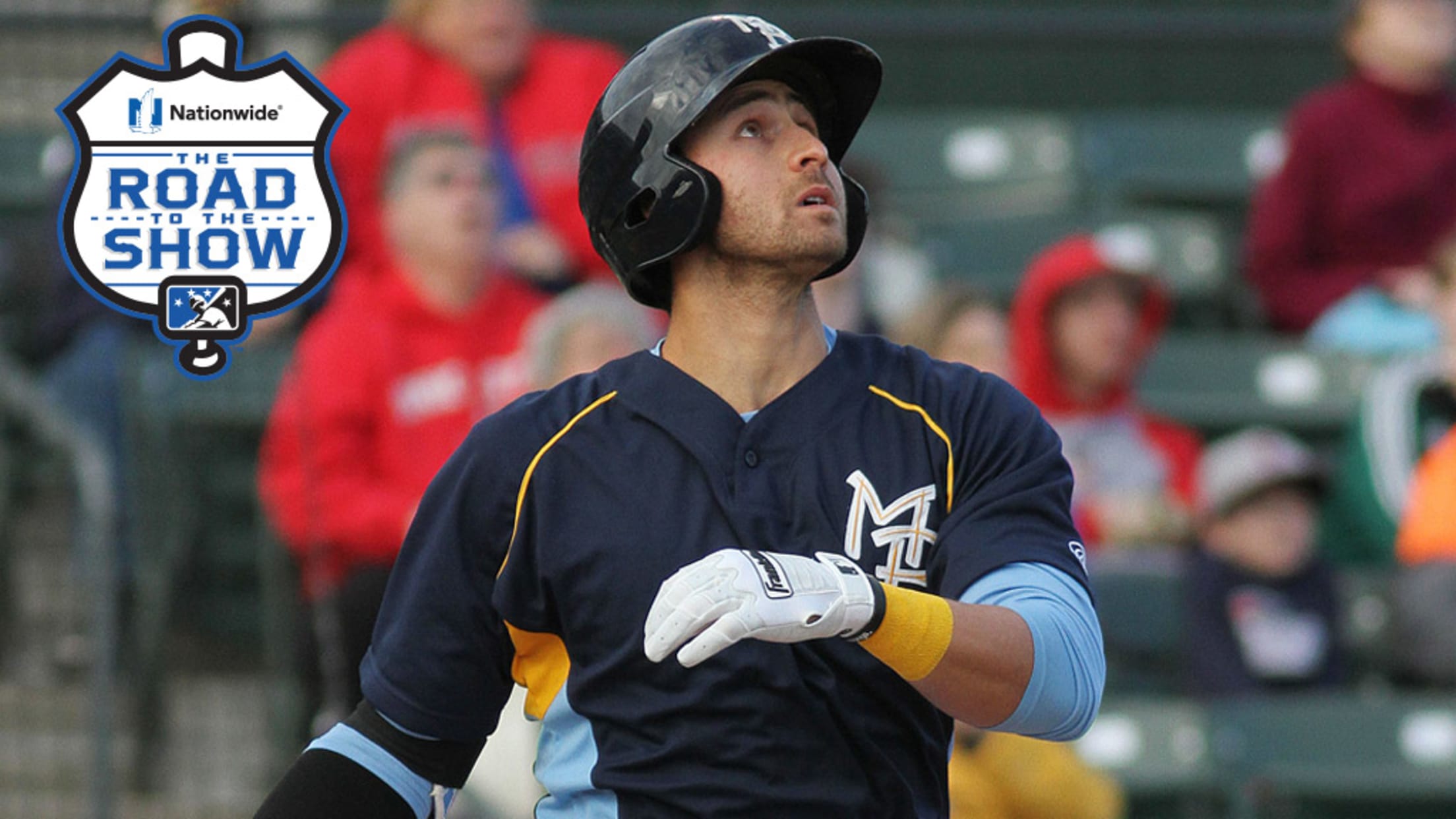 This space started honoring the short-season leagues after their respective campaigns were delayed in June. Now following the cancellation of all Minor League Baseball in 2020, we're turning it into an appreciation of the full-season circuits as well. So Toolshed is revisiting the 10 most notable individual seasons put together
Marlins calling on Chisholm for MLB debut
No. 70 overall prospect headed to Miami in time for playoff race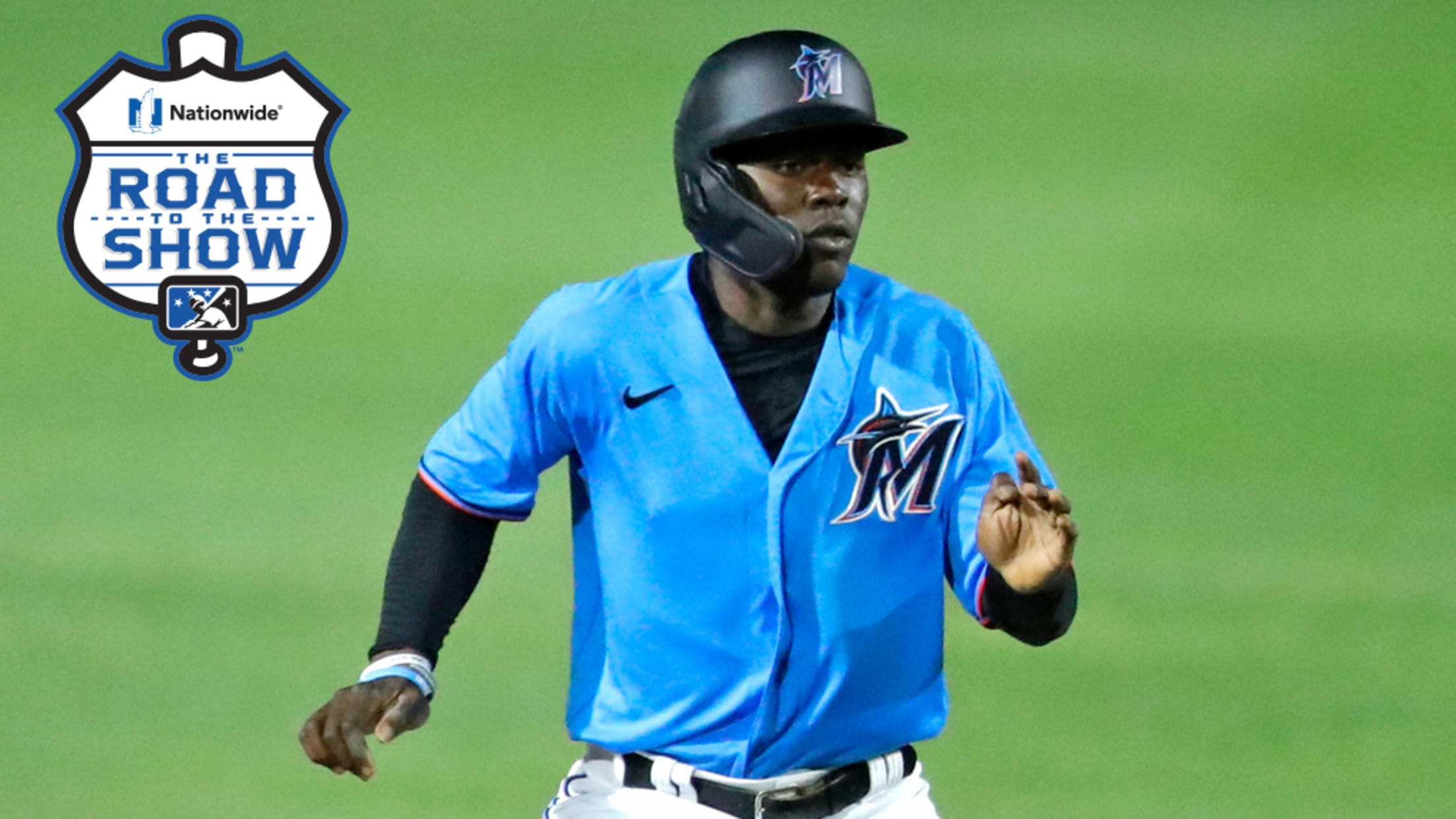 The Marlins made a splash by adding Starling Marte at the Trade Deadline on Monday. On Tuesday, they added another talent from the 2019 Trade Deadline. Miami is calling up No. 70 overall prospect Jazz Chisholm for his Major League debut, the club announced Tuesday. Jesús Sánchez was optioned to