Close loss opens final Jupiter home series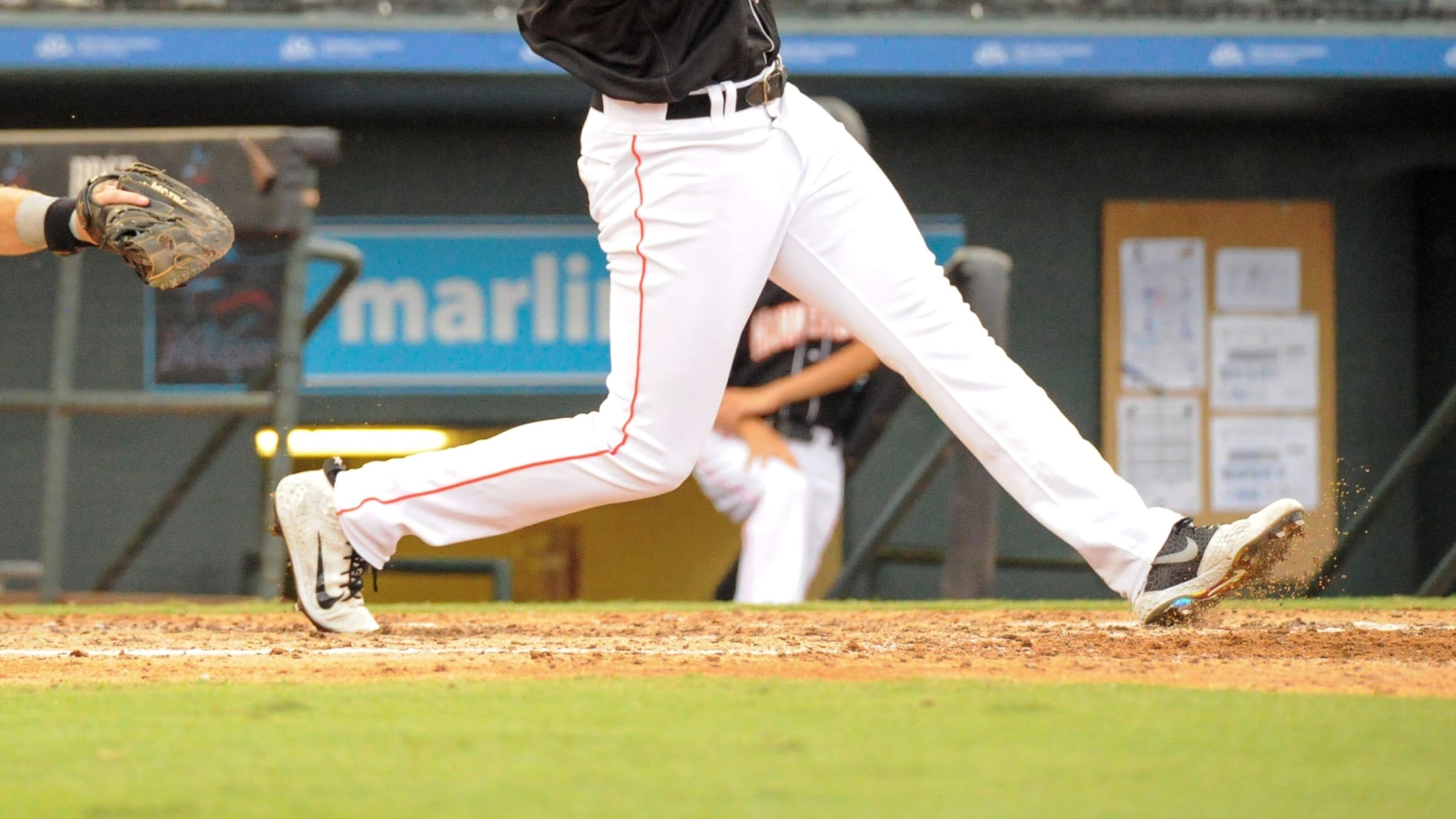 In the first game of their final homestand of the season, the Jupiter Hammerheads took a tough 4-3 loss to the Tampa Tarpons. Jordan Holloway got the nod from the Hammerheads for his 21st start of the year. The Florida State League All-Star threw 5.2 innings with six hits and
In the first game of their final homestand of the season, the Jupiter Hammerheads took a tough 4-3 loss to the Tampa Tarpons.
Jordan Holloway got the nod from the Hammerheads for his 21st start of the year. The Florida State League All-Star threw 5.2 innings with six hits and three runs, only one of which was earned.
Those two unearned runs came in the second. Holloway started the inning with a strikeout (one of seven he'd record on the night) and groundout. Two singles and his only walk of the outing loaded the bases, but both runs were scored on a double-error fielding and throwing play to give Tampa a 2-0 lead.
The Hammerheads took advantage of a walk, error and wild pitch that put Gunnar Schubert on third base in the bottom of the third. Zach Scott hit an RBI groundout to make it a 2-1 game.
After Tampa hit two singles in the sixth, Casen Sherrod came out of the pen for Jupiter. An RBI groundout put Tampa up 3-1, but Jupiter quickly responded.
In the bottom half of the inning, Jerar Encarnacion hit an RBI single to bat in Monte Harrison, who reached first on an error, then stole two bases to get to third. Lazaro Alonso followed with an RBI single to bat in JJ Bleday, tying up the game 3-3.
The game was on pace for extras, but a go-ahead solo homerun off Tampa in the eighth gave them the final lead.
After finishing the eighth, Sherrod ended his 2.2 inning outing with just that homerun on his line as one hit and one run.
Brian McKenna came in as the closer for Jupiter. A double and single to start off his outing looked like trouble, but a double play and strikeout held the Tarpons to their one-run lead.
Jupiter tried to rally, but after Nick Fortes got hit by pitch and James Nelson hit a single, two strikeouts ended the game and gave the Tarpons the 4-3 win.
The series continues tomorrow at 6:30pm at Roger Dean Chevrolet Stadium. For tickets, visit jupiterhammerheads.com/tickets.