Hammerheads sweep doubleheader to earn series win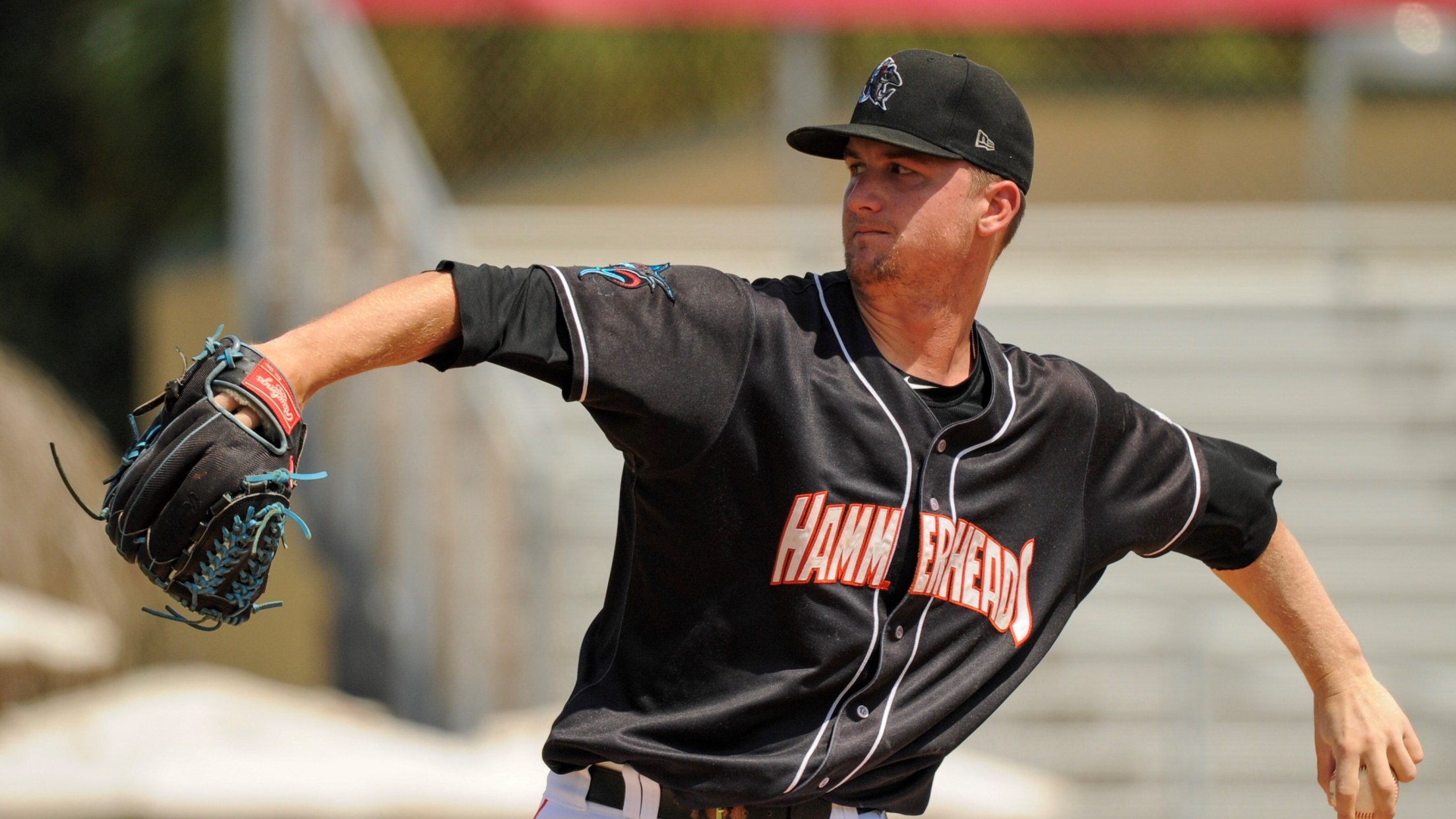 After several postponements, the Jupiter Hammerheads swept the Florida Fire Frogs in a doubleheader starting Sunday morning to finish off a three game series. Both games ended in a 5-2 win for Jupiter.Game 1With three first round picks in the lineup, the Hammerheads earned their first win of the day
After several postponements, the Jupiter Hammerheads swept the Florida Fire Frogs in a doubleheader starting Sunday morning to finish off a three game series. Both games ended in a 5-2 win for Jupiter.
Game 1
With three first round picks in the lineup, the Hammerheads earned their first win of the day with a 5-2 victory.
2016 1st round pick Braxton Garrett through 5 1/3 innings on his way to a win Sunday morning. He allowed one solo homerun early on, but otherwise held the Fire Frogs to just two hits. A couple walks in the 6th got him into some trouble, ultimately crediting him with a run batted in under reliever Sean Guenther. Garrett still finished the night with eight strikeouts, bringing his total up to 111 for the season.
The Hammerheads offense almost collectively hit for the cycle in the 3rd inning. Micah Brown started with a double, Connor Scott followed with a triple to bat him in and Jerar Encarnacion hit a two-run homer, his fifth homerun for Jupiter, to cap off the scoring drive.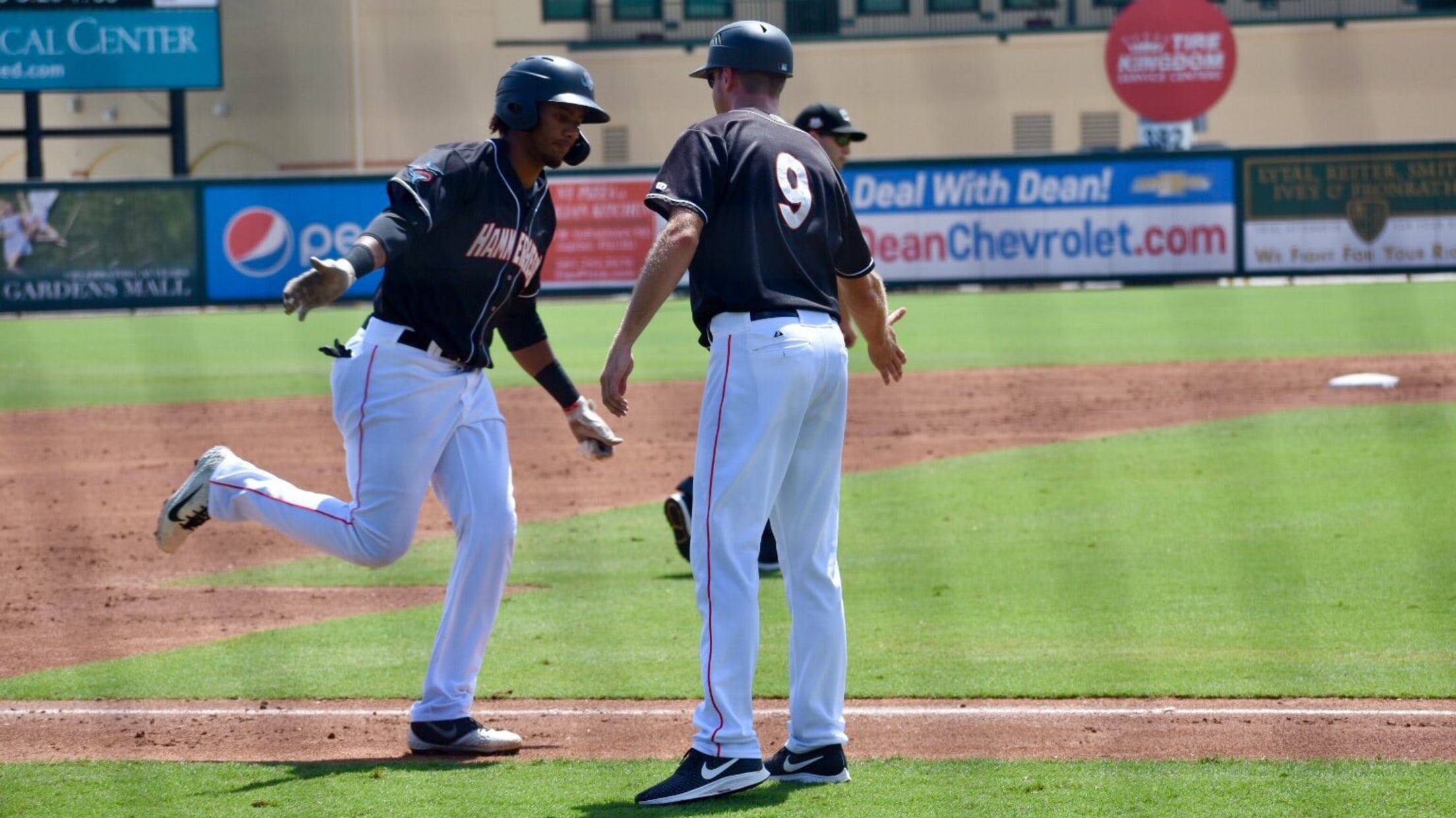 The Hammerheads carried that 3-1 lead until the top of the 6th when Florida scored one more run off Guenther. The lefty reliever came in for one inning, allowing two hits and striking out two.
Jupiter responded with two insurance runs off an RBI single from Justin Twine. Then, CJ Carter threw 2/3 of an inning to close the game in the top of the 7th.
Game 2
With a lightening filled sky in back, game two ended with the same 5-2 score, but this time the Hammerheads came back late to earn the win.
Both Florida and Jupiter scored in the 1st inning and Florida quickly followed with another run in the 2nd, adding two runs to starter Humberto Mejia's line early on.
Mejia finished his 3-inning stint with four hits, those two earned runs, no walks and two strikeouts.
The game stayed 2-1 until the Hammerheads scored two runs in the 5th. After 2018 first rounder Connor Scott singled and reached second on a balk, the 2019 first rounder batted him in with a hard hit double to center field. Encarnacion hit an RBI single to score Bleday, making it 3-2, Jupiter.
Center fielder Connor Scott was an offensive standout in game two, going 2-2 with a walk for a 1.000 OBP for the game. The recently promoted first round pick recorded a double and two runs. After five games with Jupiter, the lefty hitter is batting an incredible .444 for Jupiter with a .583 OBP.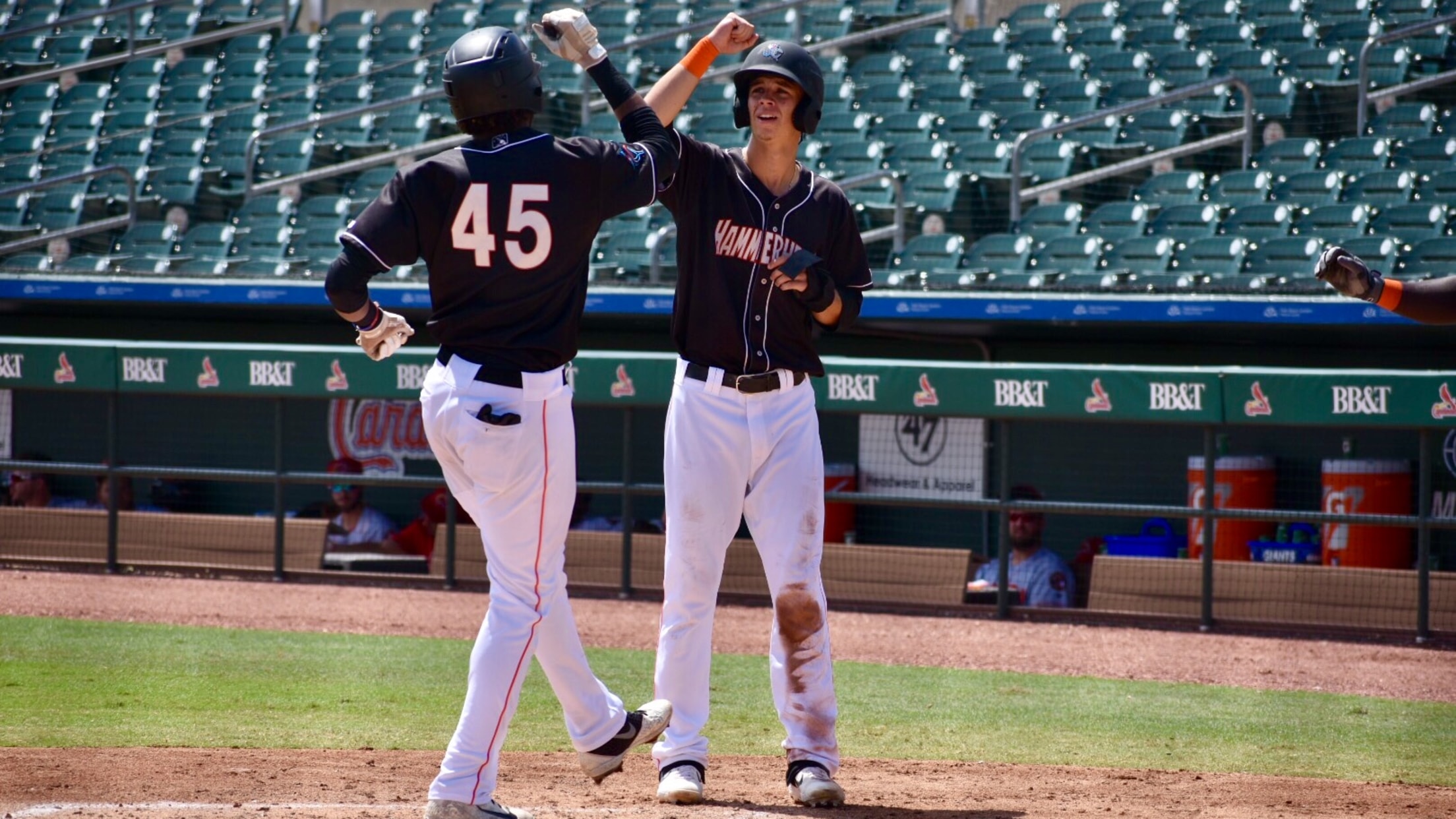 The Hammerheads mimicked exactly what happened in the 6th inning of game one for two more runs: Lazaro Alonso and Nick Fortes reached on singles, then Twine batted both in with a single himself, making the score 5-2.
Tyler Jones finished out the game for Jupiter, pitching four innings with just one hit, no runs and four strikeouts to earn the win.
With this series win, the Hammerheads had a successful 5-1 homestand. Jupiter will play as the visitors against Palm Beach tomorrow at 6:30pm at Roger Dean Chevrolet Stadium.