Hammerheads take final game of the series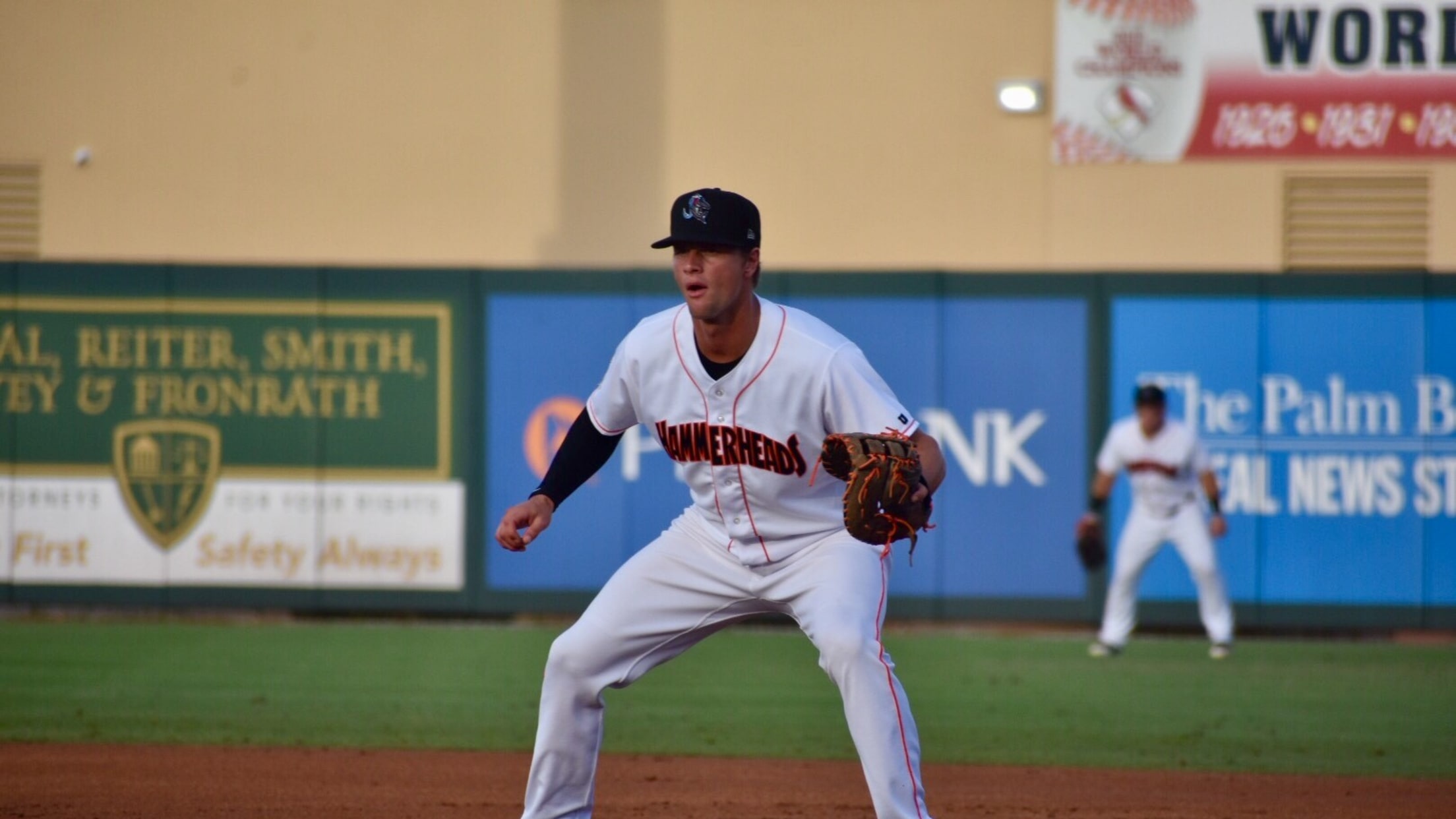 (Ravi Brammer)
Jupiter held St. Lucie scoreless to win the game and the series in Wednesday night's 4-0 victory. The Hammerheads pitching staff allowed a total of six hits. Starter Brady Puckett threw for seven innings and allowed just three hits, he is now 5-0 on the season with an ERA of
Jupiter held St. Lucie scoreless to win the game and the series in Wednesday night's 4-0 victory.
The Hammerheads pitching staff allowed a total of six hits.
Starter Brady Puckett threw for seven innings and allowed just three hits, he is now 5-0 on the season with an ERA of 2.03.
Out of the bullpen, Steven Farnworth entered the game to face four batters in the eighth inning. The righty stayed on the mound 1/3 of an inning, allowing one hit and walking two batters.
Jorgan Cavanerio fished out the game for Jupiter as he earned his second save of the season. Cavanerio struck out three batters in his appearance and allowed just two hits.
Micah Brown and Anfernee Seymour lead the offence to the victory as they each recorded a triple, Brown now has a triple in each of the last two games and three on the season.
Seymour recorded three of the nights four RBI, on his triple in the fifth inning the speedster sent home B.J. López and Brown. His first RBI of the game came in the third inning when he sent Micah home from third base.
The Hammerheads are set to go on an eight day road trip as they take on the Tortuga's followed by a five game series against the Blue Jays.