Jupiter Wins on a Walk-Off, Splits Series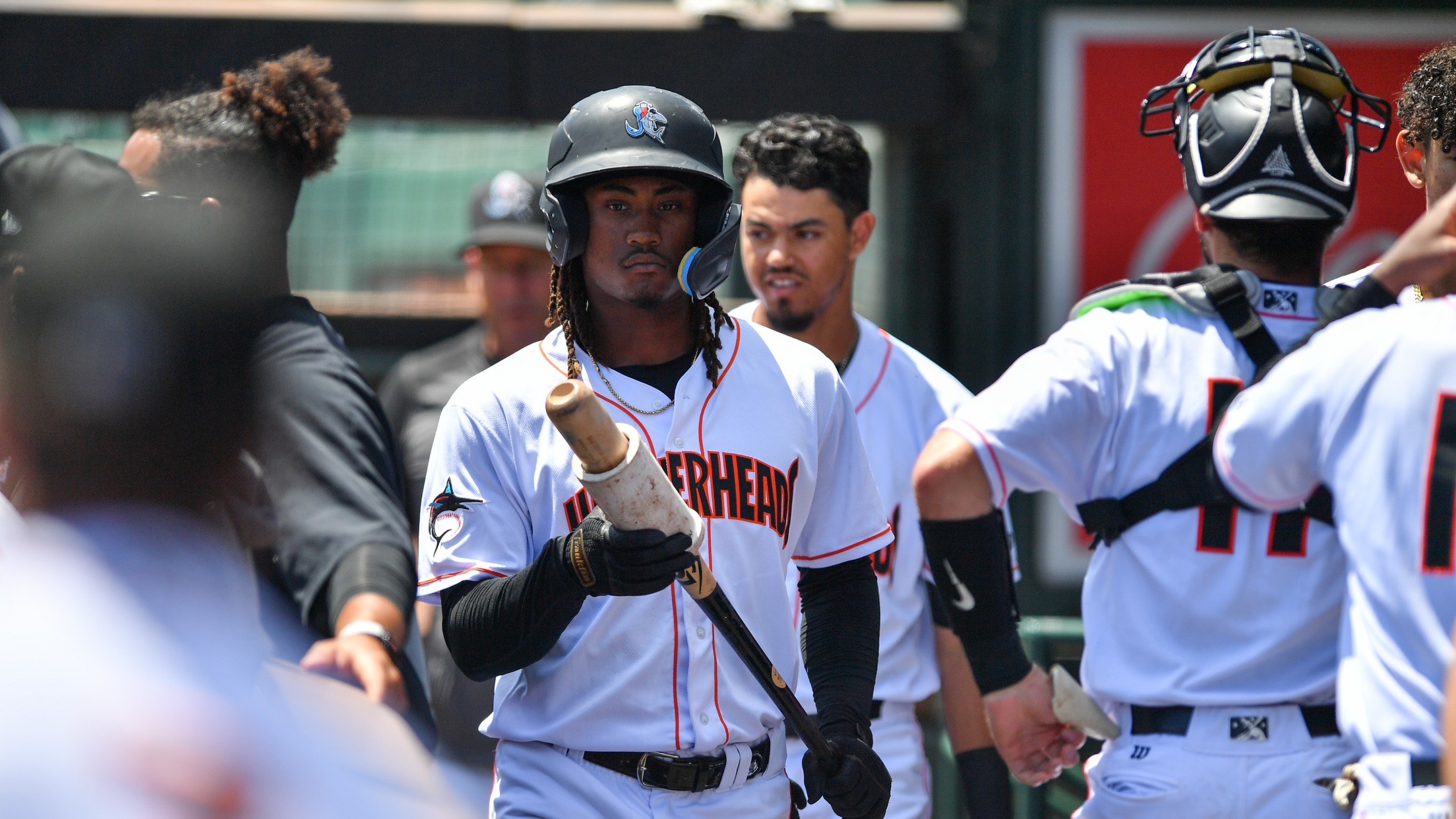 The Jupiter Hammerheads wrap up their series with the St. Lucie Mets in fashion. The Hammerheads won the finale 5-4 on a walk-off Sunday afternoon at Roger Dean Chevrolet Stadium. The Mets led early after scoring a pair in the first inning. Stanley Consuegra drove in the two runs with
The Jupiter Hammerheads wrap up their series with the St. Lucie Mets in fashion. The Hammerheads won the finale 5-4 on a walk-off Sunday afternoon at Roger Dean Chevrolet Stadium.
The Mets led early after scoring a pair in the first inning. Stanley Consuegra drove in the two runs with a single to left field and the bases loaded. With the 2-0 lead, the Mets would add another run in the top of the sixth. It was Consuegra striking again, this time with a solo homer to make it a 3-0 contest.
Also in the sixth inning, the Jupiter bats came alive as they responded and tied up the ballgame. With two outs and the bases loaded, Cristhian Rodriguez cleared the bases with a single to center field. Rodriguez would move to third on the play after an error by the Mets.
With the clubs knotted at three, Jupiter would jump out in front after a Jose Salas RBI single in the seventh inning. However, the Mets would answer in the ninth inning. Alex Ramirez tied the game again with an RBI single of his own.
Osiris Johnson kick-started the bottom of the ninth after reaching third base on a single and an error on a hard-hit ball that deflected off of the pitcher. With one out and Brady Allen at the plate, the Hammerheads secured the win and the walk-off. Allen reached on a fielder's choice as Johnson scored on a fielding error from St. Lucie. The win secured the series split and prevented St. Lucie from winning the First Half Division Title.
Lefty Sandro Bargallo made his 10th start for Jupiter on Sunday. The Cuban native only pitched three innings but struck out five batters.
The Hammerheads would then turn to the trio of Laurbert Arias, Jake Schrand, and Patrick Murphy to close the game. Arias pitched two innings and allowed just one hit on the afternoon. Schrand worked 2.2 innings before Murphy finished the final 1.1 innings. Both Schrand and Murphy allowed two hits and one run. Murphy earns the win, his first of the season, after the walk-off win.
The Hammerheads will continue their 12-game homestand next week when the Dunedin Blue Jays come to town.
For Sunday's full box score, CLICK HERE
To bid on the Jupiter "Gas Giants" jerseys, CLICK HERE