Tough eighth inning loses it for Jupiter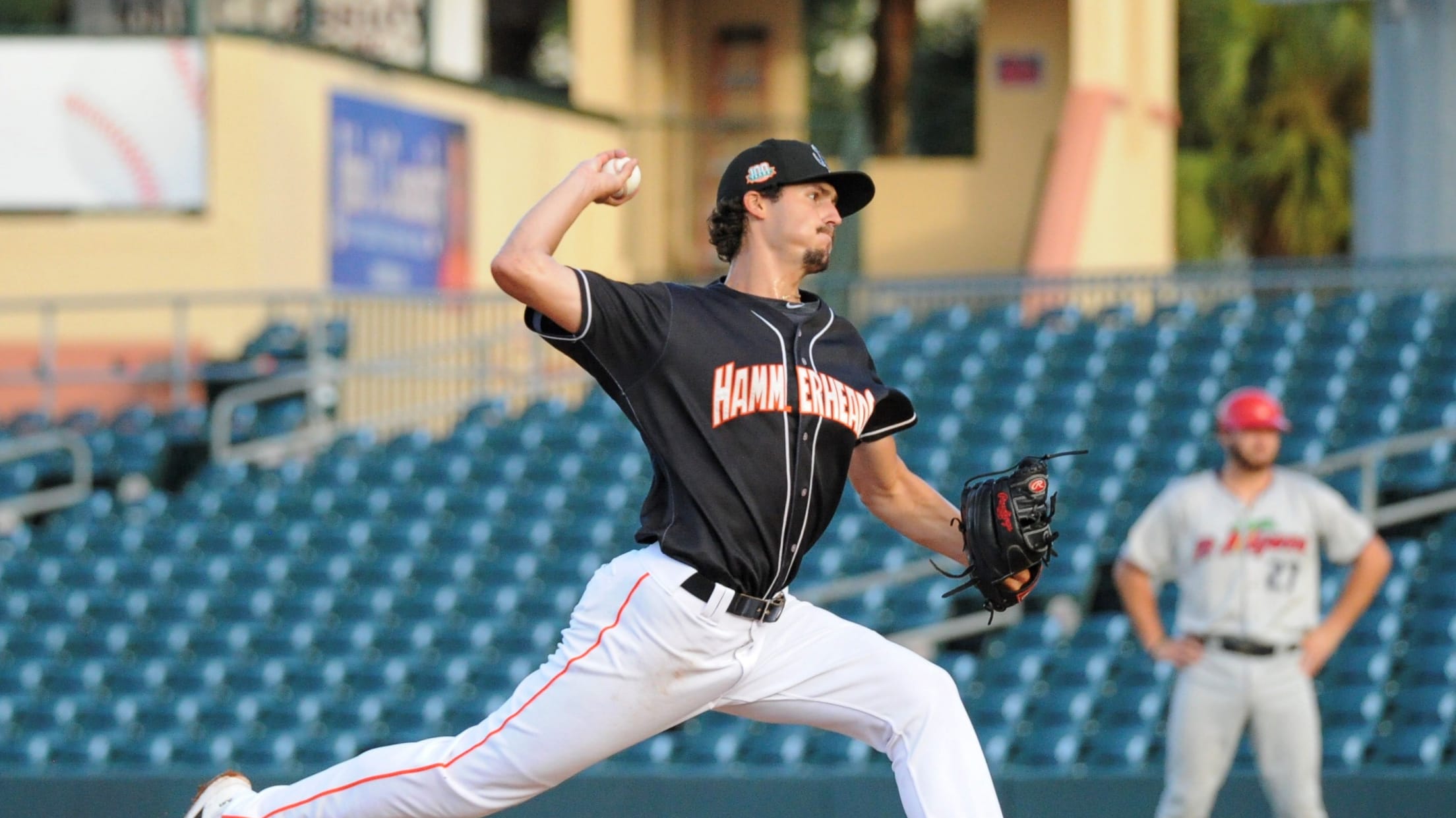 In game two of three against Fort Myers, a 3-run eighth inning for the Miracle was enough to beat out Jupiter, and the Hammerheads took a 3-1 loss. RHP Tyler Jones had his best start since joining Jupiter, tossing five innings without any runs. Ft. Myers recorded five hits off
In game two of three against Fort Myers, a 3-run eighth inning for the Miracle was enough to beat out Jupiter, and the Hammerheads took a 3-1 loss.
RHP Tyler Jones had his best start since joining Jupiter, tossing five innings without any runs. Ft. Myers recorded five hits off the Wichita State alum, who struck out five in his fourth start with the Hammerheads.
Miami Marlin JT Riddle made an MLB Rehab appearance, starting at shortstop.
For seven complete innings there was nothing but zeros in the run column, but in the eighth Ft. Myers blew the game open with a 3-run RBI double.
Reliever Jeff Lindgren came out of the pen after Jones faced two batters in the sixth. Until yesterday RHP Jeff Lindgren had a 0.00 ERA over 16.2 innings of relief, but he left the mound with bases loaded. The decisive hit was off C.J. Carter, but all three were credited to Lindgren, giving the 2019 draftee his first earned runs of the season.
After that double cleared the bases, Carter put together a solid performance for Jupiter, throwing the final 1.2 innings with two hits, no runs, two walks and two strikeouts.
With the score 3-0 going into the last two innings, Jupiter tried to respond.
In the ninth, 2019 4th overall draft pick JJ Bleday led off with a single. Lazaro Alonso batted Bleday in with an RBI groundout, but there wasn't enough momentum to make a comeback and Jupiter lost, 3-1.
Today, the Hammerheads finish their series against Ft. Myers with a 1:00pm game at Roger Dean Chevrolet Stadium. For tickets, visit the stadium box office or jupiterhammerheads.com/tickets.