OKC Dodgers Host Playoff Games Wednesday and Thursday
American Northern Division Champions to Play Memphis in Best-of-Five Series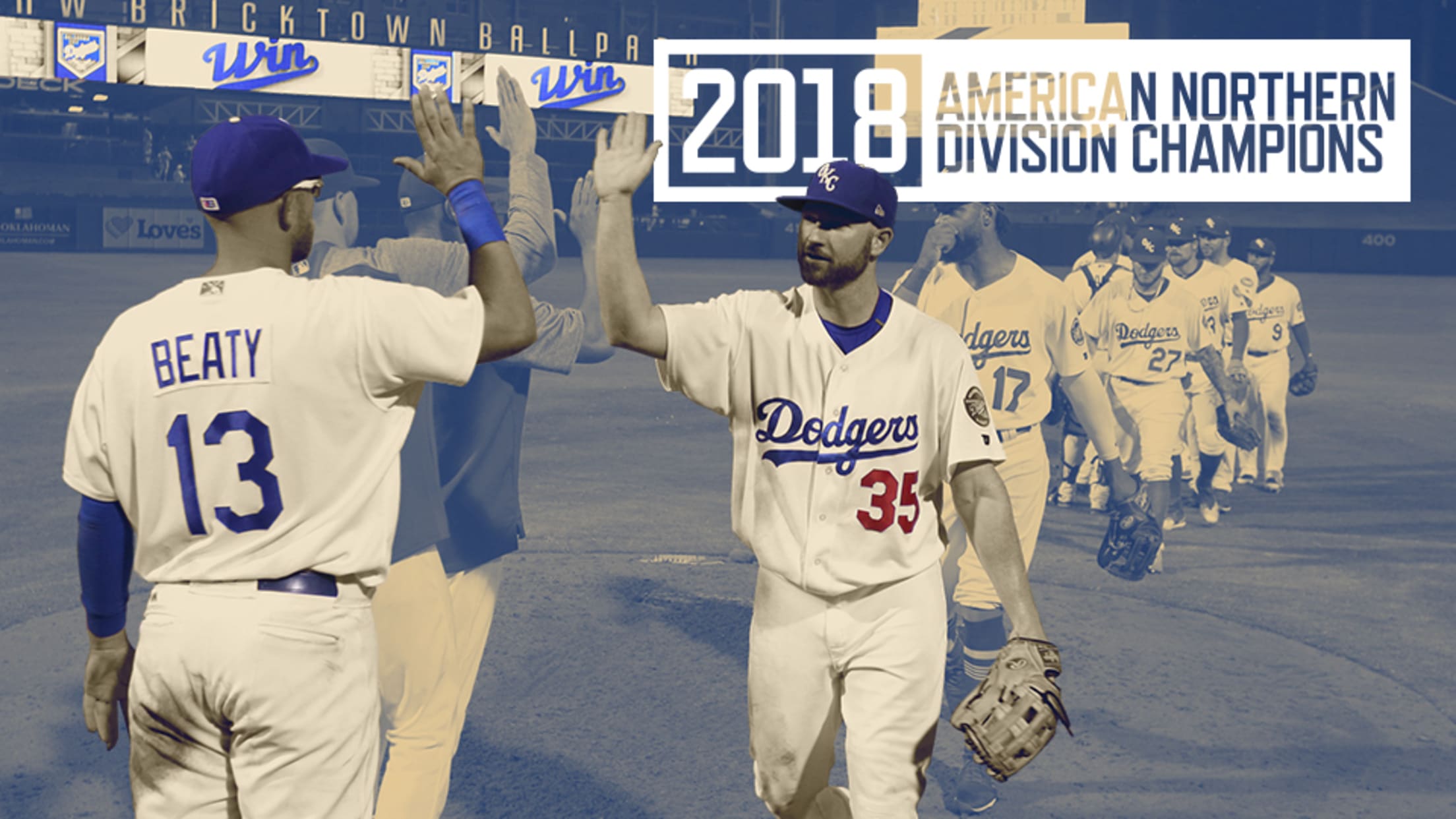 OKLAHOMA CITY - The Oklahoma City Dodgers won the Pacific Coast League American Northern Division title Monday and open play in the American Conference Championship series against the Memphis Redbirds at 7:05 p.m. Wednesday at Chickasaw Bricktown Ballpark. The Dodgers and American Southern Division champion Redbirds will play the first two games
OKLAHOMA CITY - The Oklahoma City Dodgers won the Pacific Coast League American Northern Division title Monday and open play in the American Conference Championship series against the Memphis Redbirds at 7:05 p.m. Wednesday at Chickasaw Bricktown Ballpark.

The Dodgers and American Southern Division champion Redbirds will play the first two games of their best-of-five playoff series in Oklahoma City.
Game 1 will take place at 7:05 p.m. Wednesday and Game 2 will be at 7:05 p.m. Thursday at Chickasaw Bricktown Ballpark. Game 2 falls on $2 Thursday, featuring $2 Pepsi products, bottled water and select beer.
Playoff tickets are available through the OKC Dodgers ticket office located on South Mickey Mantle Drive, by phone at (405) 218-2182 or by visiting okcdodgers.com.
Game 3 of the playoff series will take place Friday at AutoZone Park in Memphis, Tenn. Games 4-5 will also be played in Memphis Saturday and Sunday, if necessary.

Oklahoma City (75-65) clinched its third division title in four seasons, as well as the team's 10th division title since rejoining the PCL in 1998.
The Dodgers enter the postseason on a four-game winning streak, putting together wins in four consecutive elimination games on the road against division rival Colorado Springs to advance to the postseason.
The Redbirds (83-57) finished the regular season with the best record in the PCL. The defending PCL champion Redbirds clinched their second straight American Southern Division title Aug. 25.
If Oklahoma City would advance to the PCL Championship series, the Dodgers would host Game 3 Friday, Sept. 14 as well as Games 4-5, if necessary, Saturday, Sept. 15 and Sunday, Sept. 16 at Chickasaw Bricktown Ballpark against the winner of the Pacific Conference Championship.

Live radio coverage of each playoff game begins 15 minutes before the first pitch on AM 1340 "The Game," 1340thegame.com, or through the free iHeartRadio mobile app.