Cardinals Drop Two in Doubleheader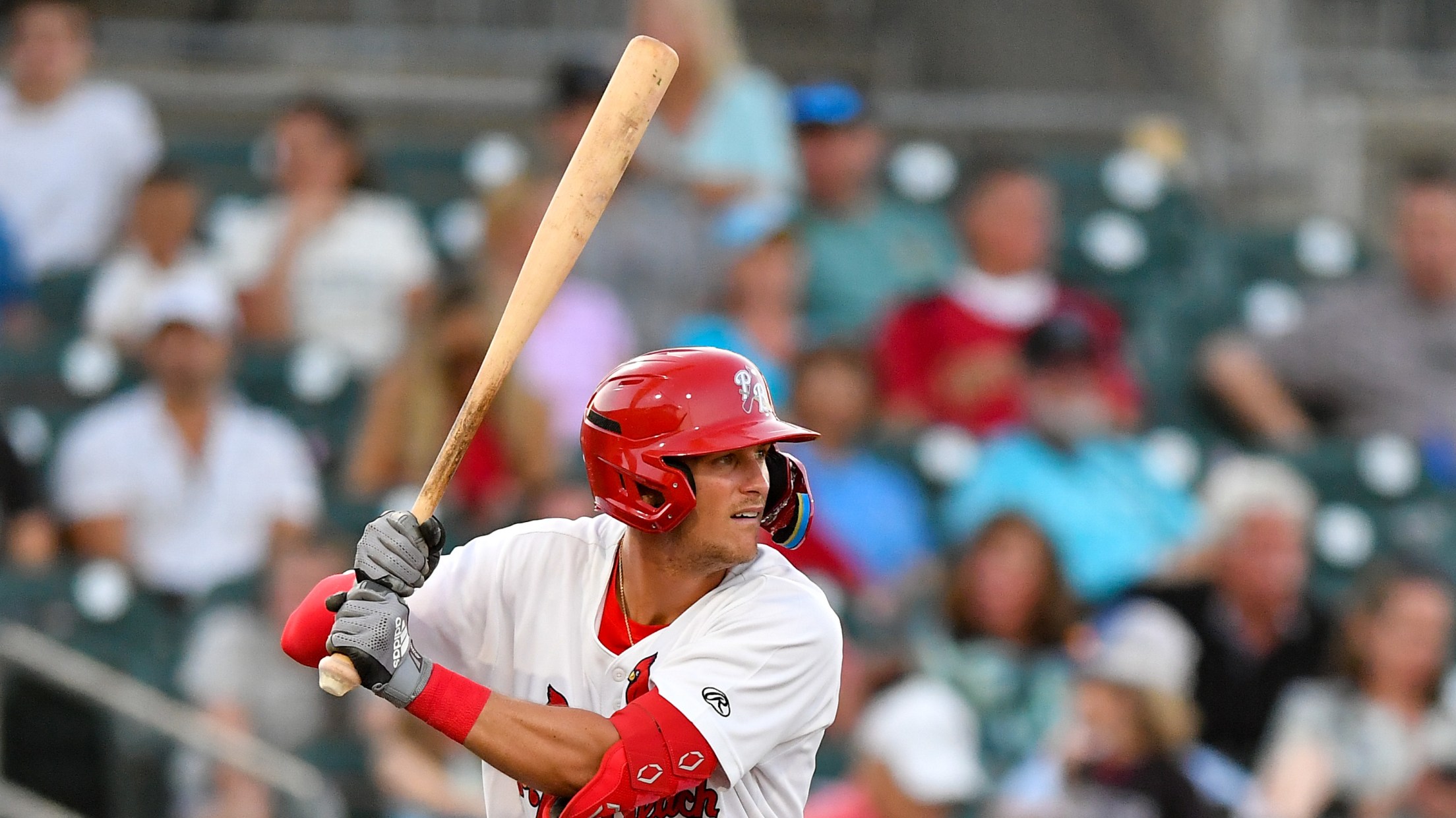 The Palm Beach Cardinals lost both games of a doubleheader by scores of 6-2 and 5-2 against the Tampa Tarpons. Pitching struggled all night for the Cardinals. Game one starter Brycen Mautz allowed four runs over six innings pitched, only three were earned, however. The lefty had nine strikeouts to
The Palm Beach Cardinals lost both games of a doubleheader by scores of 6-2 and 5-2 against the Tampa Tarpons.
Pitching struggled all night for the Cardinals. Game one starter Brycen Mautz allowed four runs over six innings pitched, only three were earned, however. The lefty had nine strikeouts to go along with seven hits and two walks. Jack Lunch tossed the final inning of game one, allowing two runs on three hits and two walks. Overall, the two pitchers couldn't keep Tampa off the bases and allowed the Tarpons to go 3-7 with runners in scoring position.
The pitching struggles did not improve into the second game. Hancel Rincon, who came into the game having not allowed a run in the month of May, allowed five runs over four and two thirds' innings. Tampa was all over the righty, managing a lot of hard contact and piecing together five hits and two walks to only two strikeouts. The bullpen found success to close out the game, starting with Edwin Nunez. The first reliever allowed one hit, which scored two inherited runners, but only allowed one other baserunner and had three strikeouts over his inning and a third of work. Chandler Arnold pitched the final inning, walking one batter and striking out the other three.
The offense in game one couldn't get anything going. The team managed five baserunners all game, with four hits and a hit by pitch. Carlos Linarez had the hit by pitch and a double in the contest. Chris Rotondo hit the only other extra-base hit of the game for Palm Beach with a double. Adanson Cruz contributed both runs in the loss, knocking in Rotondo on a single, and then took advantage of a wild pitch and an error to score on the basepaths.
The offense in game two did not improve much either. The team only managed five hits and one walk. Won-Bin Cho continued a strong month of May with two singles, but no runs came from either hit. Chris Rotondo had the lone walk as well as one of two hit by pitches. R.J. Yeager was the only player to record a hit in both contests, as he had a double in game two and a single in game one. Michael Curialle has continued to cool down from his great start to the season, going a combined 0-6 on the night.
The Palm Beach Cardinals will look to bounce back from this rough night on May 27th at 4:00 pm against the Tampa Tarpons. It will be Wild Night Out at Roger Dean Chevrolet Stadium, where all things wild will be celebrated. The Cardinals will be wearing specialty jerseys, and fans will have a chance to meet birds indigenous to Florida. Tickets can be found here.