Cardinals lose series opener to Ft. Myers Miracle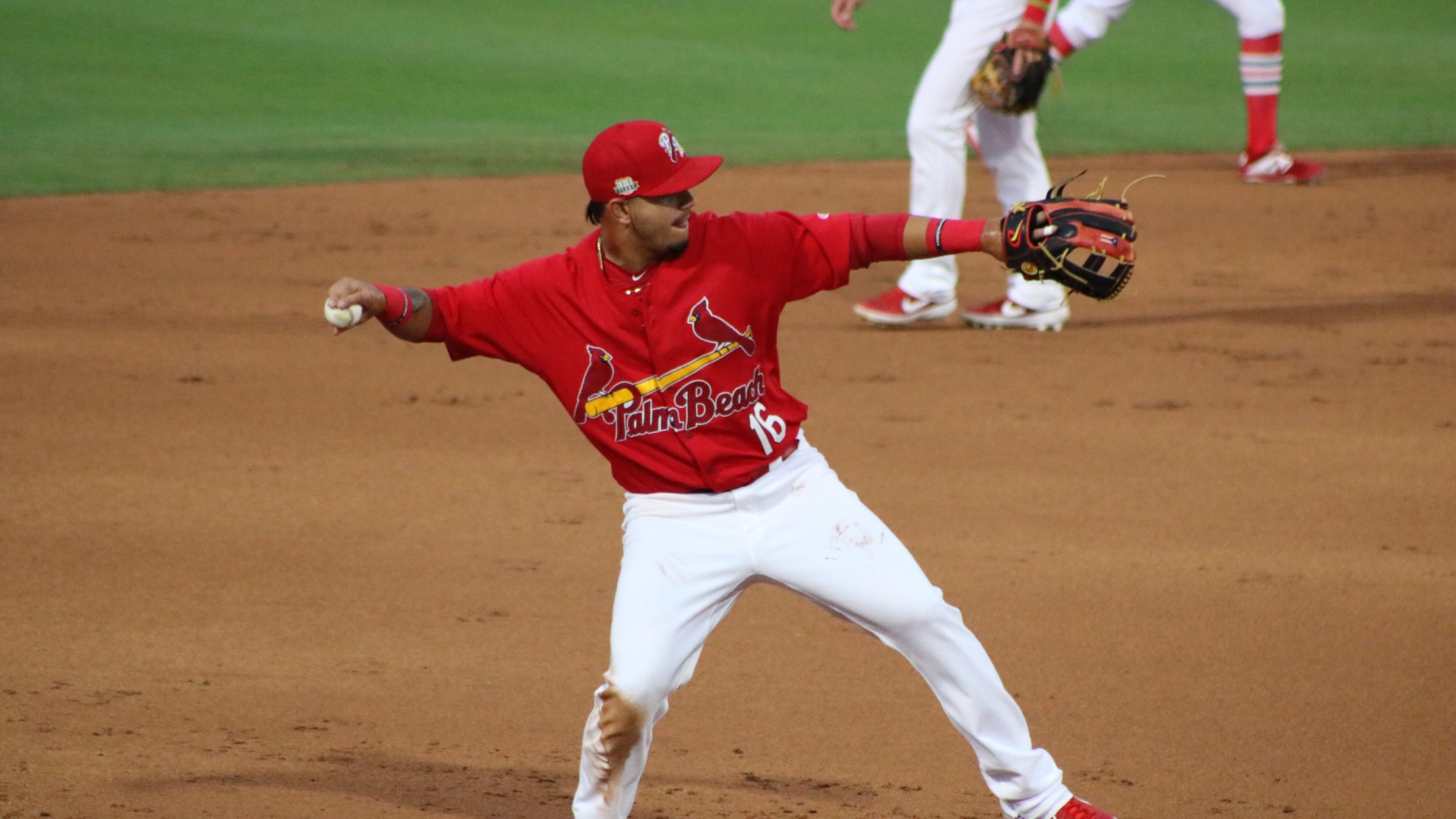 After an hour rain delay, the Palm Beach Cardinals fell 4-7 to the Ft. Myers Miracle on Friday night.Edgar Gonzalez had an up-and-down start on the mound, allowing three hits and three runs in the second, the going on to retire eleven straight batters, only to allow four hits and
After an hour rain delay, the Palm Beach Cardinals fell 4-7 to the Ft. Myers Miracle on Friday night.
Edgar Gonzalez had an up-and-down start on the mound, allowing three hits and three runs in the second, the going on to retire eleven straight batters, only to allow four hits and two more runs in the sixth.
The Cardinals rallied in the fifth with three hits to tie up the game at three, which included an RBI single from Zach Kirtley that scored two.
Facing Cardinals relievers Ronnie Williams and Zach Prendergast, the Miracle built up their lead to 7-3.
Palm Beach's offense recorded nine total hits on the night, however, only one was an extra base hit and they couldn't convert them into enough runs for the win.
Julio Rodriguez, Chase Pinder and Rayder Ascanio all went 2-4 on the night. Surpsingly the Cardinals most productive batter, Justin Toerner, went 0-4, all strikeouts.
Bryan Dobzanski pitched a scoreless inning of relief in the top of the ninth and Chase Pinder scored with one out in the bottom of the ninth to cut the deficit to three, but two quick outs haulted the Cardinals and the game ended 4 Cardinals, 7 Miracle.
Tomorrow the series continues at Roger Dean Chevrolet Stadium at 5:30pm. For tickets visit RogerDeanChevroletStadium.com.