Cardinals Sweep Doubleheader Against Mighty Mussels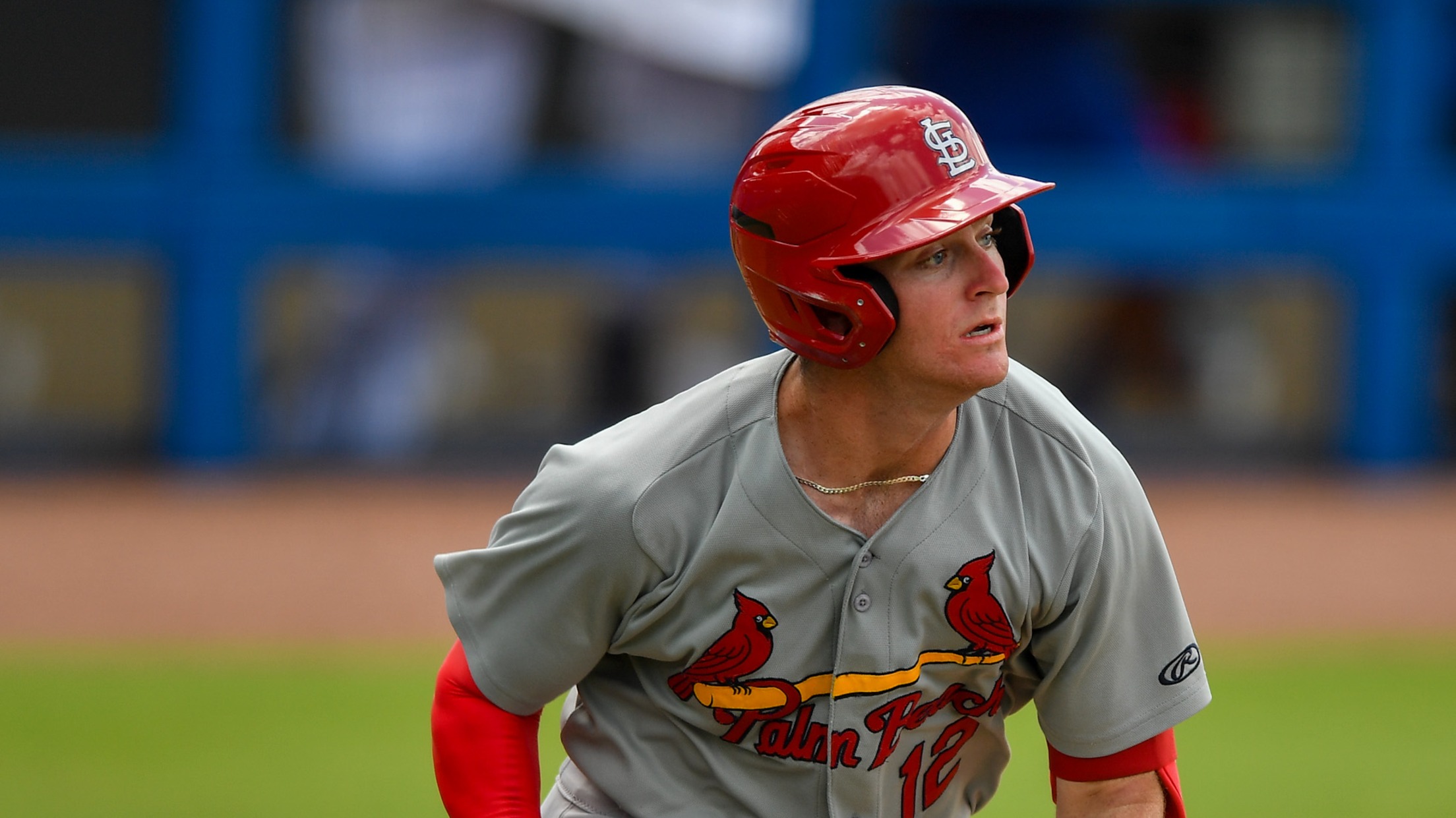 The Palm Beach Cardinals swept a doubleheader against the Fort Myers Mighty Mussels. The Cardinals took the first game, a continuation from Wednesday night, 6-5, before winning game two by the same score. The Palm Beach pitching in game one performed well. Starter Benjamin Arias was only able to toss
The Palm Beach Cardinals swept a doubleheader against the Fort Myers Mighty Mussels. The Cardinals took the first game, a continuation from Wednesday night, 6-5, before winning game two by the same score.
The Palm Beach pitching in game one performed well. Starter Benjamin Arias was only able to toss four innings, allowing two earned and two unearned runs. The big right-hander also rung up four batters, while giving up three walks. Henry Gomez pitched both days of the suspended game, getting two outs on Wednesday and four on Thursday. The Venezuelan allowed one run and one strike out. Hunter Hayes tossed four scoreless innings to finish the game. The Californian allowed only two baserunners while striking out three batters in a dominant outing.
The pitching for the Cardinals in game two was split. Starter Jose Davila pitched well at times, working his way out of a bases loaded jam with no outs. The righty also allowed five runs, failing to record an out when he came out for the fifth inning, ending his night with only four innings pitched. Augusto Calderon tossed three solid innings to finish the game. The Dominican allowed two inherited runners to score, but none of his own. Calderon struck out two and limited runners from reaching base.
The Cardinals offense in game one had bursts of production surrounded by struggles. Joshua Baez and Zach Levenson each had two hits at the top of the order. Baez scored once, and Levenson had a big game with three RBIs and a triple. Chase Davis showed off some discipline, working two walks, and having an RBI in an otherwise quiet day. Sammy Hernandez was the hero, knocking a walk-off single in the tenth inning.
The Palm Beach offense in game two was quiet to start but came roaring back in the end. Kade Kretzschmar had two hits and scored twice, while Brayden Jobert also scored twice. Dakota Harris played a huge role, having two hits, including a game-tying double, from which he scored the go ahead run during the following at bat. Lizandro Espinoza was the one who came through with the go-ahead knock.
The Cardinals and Mighty Mussels will meet again Friday, August 18th at 6:30 pm. It will be a Firework Friday, with a postgame firework display. Get tickets here.