Cardinals Win in Wild Fashion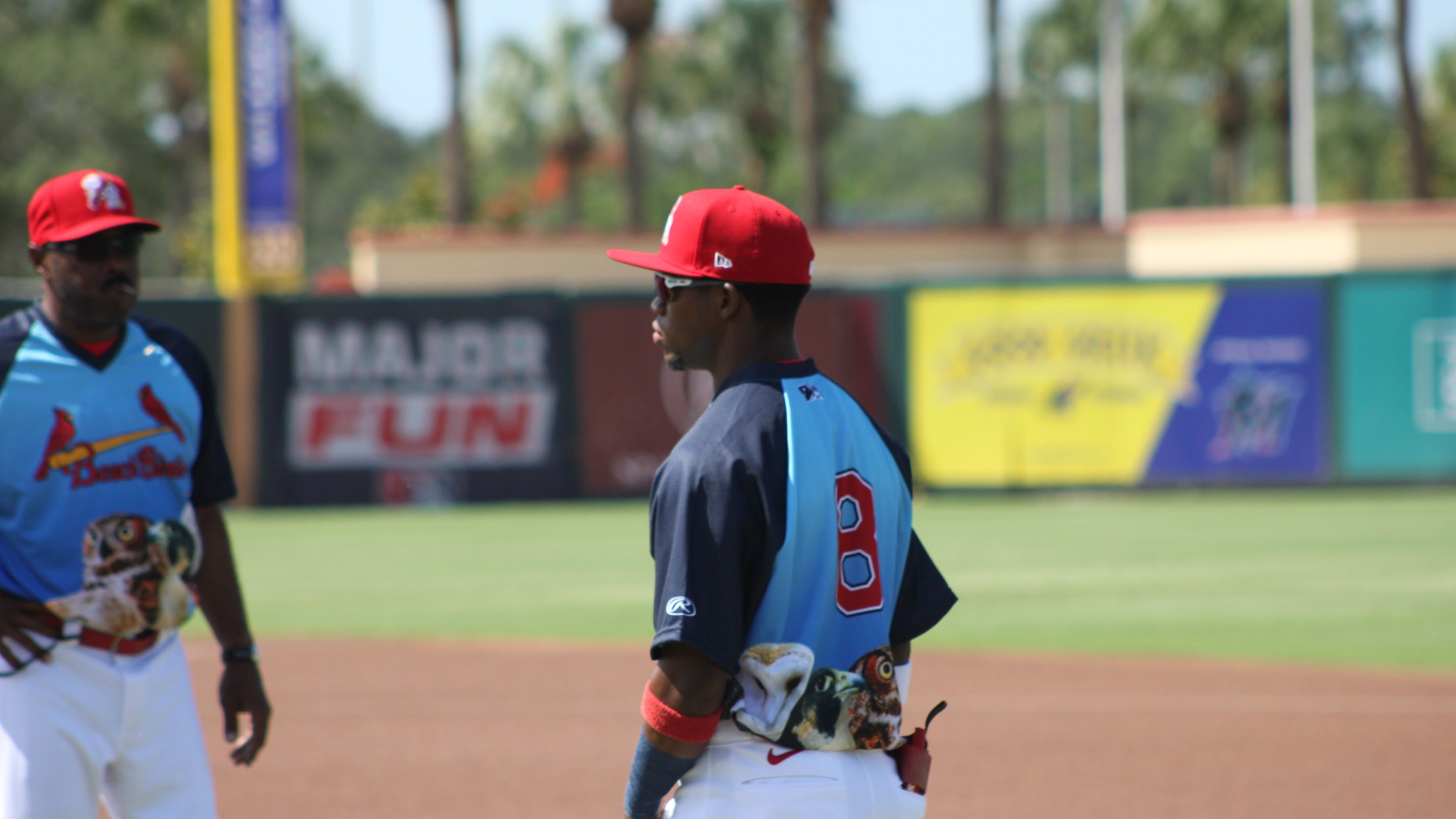 The Palm Beach Cardinals took Wild Night Out very seriously, with a dramatic finish against the Tampa Tarpons, winning 7-6 because of a walk-off hit. Pitching for the Cardinals was good for most of the game. Starter Cade Winquest began his day rolling through the Tampa lineup. The Texan then
The Palm Beach Cardinals took Wild Night Out very seriously, with a dramatic finish against the Tampa Tarpons, winning 7-6 because of a walk-off hit.
Pitching for the Cardinals was good for most of the game. Starter Cade Winquest began his day rolling through the Tampa lineup. The Texan then ran into trouble, allowing two runs in the fourth inning. The righty then could not get the last out of the fifth inning, being pulled for Angel Cuenca. The Venezuelan got that out and the next six without allowing a baserunner. Then, in the eighth inning, Cuenca could not keep runners off the basepaths, loading the bases with one out. The righty then allowed a go-ahead grand slam before ending the inning and his night. Nathanael Heredia pitched an easy ninth inning, making quick work forcing a double play and another groundout.
The offense for Palm Beach was very active but struggled at times to piece things together. Five players managed multi-hit nights. These included R.J. Yeager with two singles and two RBIs, Chris Rotondo with a double and a single with two runs scored, Carlos Linarez with two singles, Javier Bolivar with a double and a single, and the nights hero Lizandro Espinoza with two singles and the walk-off RBI. Leonardo Bernal also played a crucial role, delivering a game-tying two run double before being pinch run for. Jonathan Mejia, the pinch runner, became the winning run. As a team, the Cardinals also pieced together five walks, but as a team left 14 runners on base. Their 6-18 with runners in scoring position was impressive despite that.
The Cardinals will look to even up the series on May 27th at 12:00 pm against the Tampa Tarpons. The team's specialty jerseys from Saturday's game are being auctioned off. To bid go here.
Lizandro Espinoza caps off a HUGE 9th inning comeback with a walk-off single... talk about WILD!

Auctions for game worn specialty jerseys!👇https://t.co/uPHyJTJ7dv pic.twitter.com/MEsXXvaOMd

— Palm Beach Cardinals (@GoPBCardinals) May 27, 2023