Ninth inning rally falls short for Palm Beach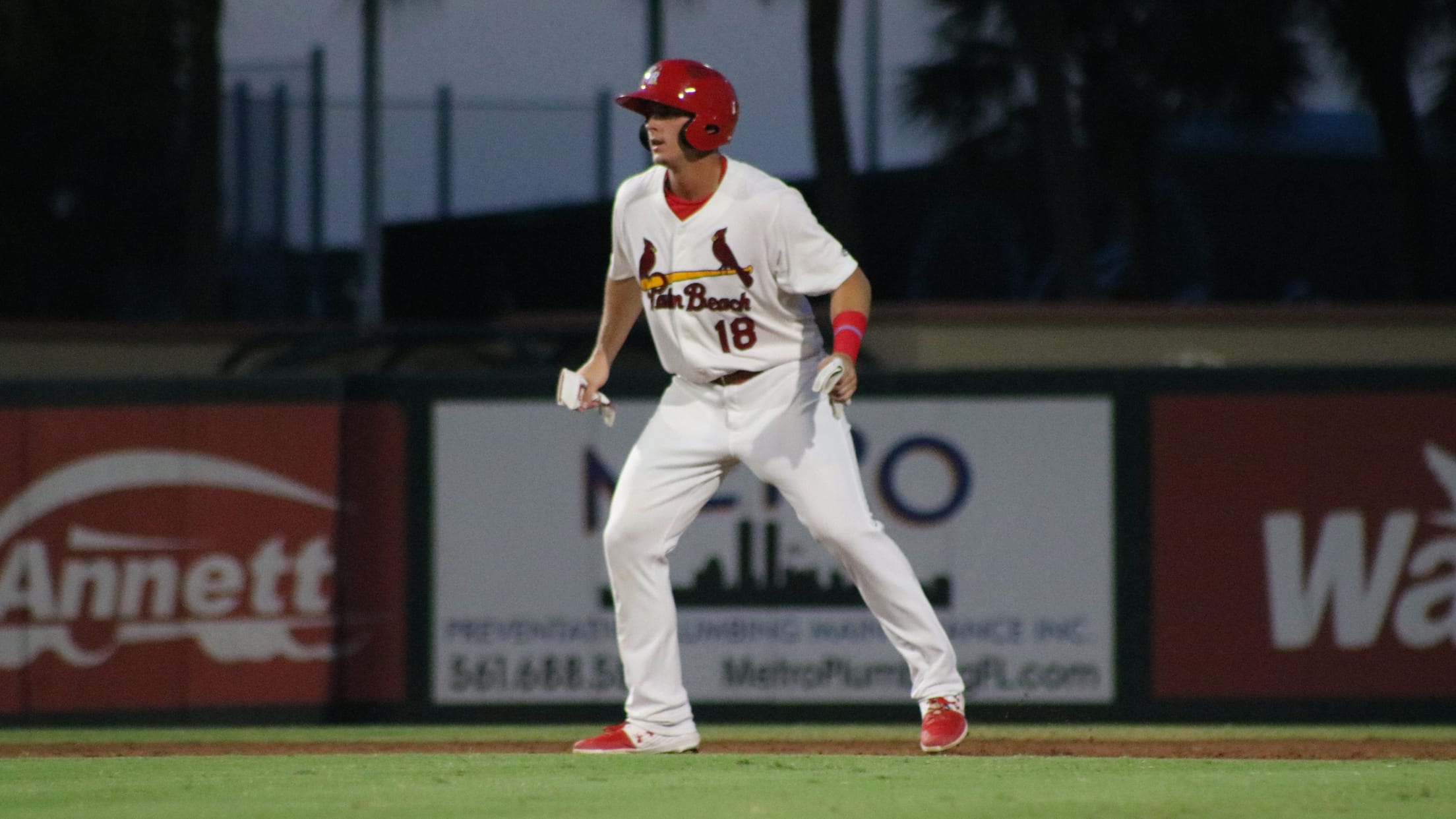 The Palm Beach Cardinals offensive struggles dealt them a 4-2 loss to the Florida Fire Frogs Thursday night. Diego Cordero pitched a nice 6.2 inning start with just three hits, one unearned run and three strikeouts, but a 17-K start for the Fire Frogs Philip Pfeifer and several fielding errors gave
The Palm Beach Cardinals offensive struggles dealt them a 4-2 loss to the Florida Fire Frogs Thursday night.
Diego Cordero pitched a nice 6.2 inning start with just three hits, one unearned run and three strikeouts, but a 17-K start for the Fire Frogs Philip Pfeifer and several fielding errors gave the decision to the Florida.
Dennis Ortega was the clear offensive standout, going 3-4 with two singles and a double. Zack Gahagan also knocked a double for Palm Beach, the only other player to make good contact until the ninth.
Cole Aker allowed three more runs, one of which was unearned, in his 1.1 innings pitched and Edgar Escobar held hem at four runs in the ninth, throwing a hitless, scoreless outing with one walk and one strikeout.
Despite a 4-0 score, the Cardinals showed spark with a three-hit bottom of the ninth. Juan Yepez hit a single in the ninth to move Ortega to scoring position. Nolan Gorman's ground-rule double batted in Ortega and Imeldo Diaz hit an additional RBI single for an exciting offensive push, but the Fire Frogs shut down their attempt to comeback, ending the game 4-2, Florida.
Tomorrow Palm Beach plays as the visiting team at Roger Dean Chevrolet Stadium against the Jupiter Hammerheads.