Palm Beach Cardinals release 2019 roster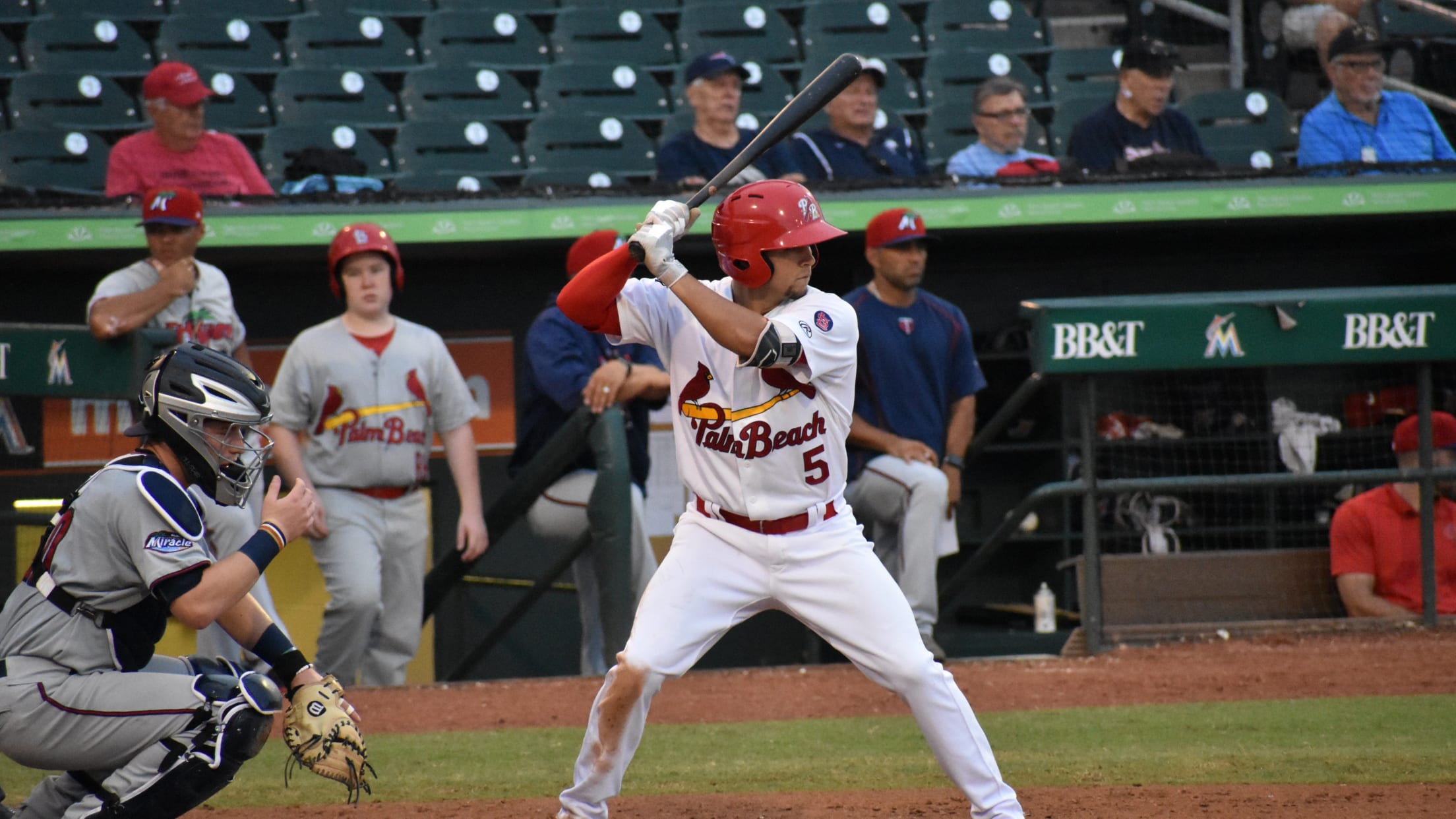 After clinching a playoff spot in the Florida State League each of the past two seasons, the Palm Beach Cardinals will look to continue that streak beginning with the 2019 Opening Day roster.In total, Palm Beach will see three of St. Louis' top organizational prospects according to MLB.com's Pipeline rankings.On
After clinching a playoff spot in the Florida State League each of the past two seasons, the Palm Beach Cardinals will look to continue that streak beginning with the 2019 Opening Day roster.
In total, Palm Beach will see three of St. Louis' top organizational prospects according to MLB.com's Pipeline rankings.
On the hill, St. Louis Cardinals' No. 14 prospect Junior Fernandez, Bryan Dobzanski, Alex Fagalde, and Ronnie Williams will return to Jupiter after playing for the Cardinals in 2018.The newcomers include Cardinals' No. 25 prospect Johan Oviedo, Patrick Dayton
Perry DellaValle, Edgar Gonzalez, Merandy Gonzalez, Zach Prendergast, Angel Rondon, Kodi Whitley and Ben Yokley.
Dayton shined out of the Singla-A Peoria bullpen in 2018 allowing just three earned runs in over 34 innings (0.78 ERA) while striking out 51 batters.
Oviedo led the Chiefs with 10 victories while Prendergast was tied for second with seven victories, pitching to the tune of a 3.08 ERA.
Whitley led the Single-A Chiefs with nine saves and had a 2.51 ERA in 71 ⅔ innings, striking out 68 hitters.
Behind the plate, Palm Beach will carry three catchers to open the season, all new to Palm Beach and the Advanced-A level.
Dennis Ortega was a non-roster invitee to Major League Spring Training camp this season. The 21-year-old spent the last two seasons with Short-Season affiliate State College and Peoria.
Julio Rodriguez played all of his 2018 campaign with Peoria hitting .258 with eight home runs.
The final catcher on the roster, Alexis Wilson, played 35 games in State College and Peoria in 2018 and reached based often with a .339 on-base-percentage.
The Cardinals infield is highlighted by No. 16 prospect Luken Baker. The 2018 second round pick hit .319 in his first year with the organization between the Gulf Coast League and Peoria.
He will be joined by Zach Kirtley, Rayder Ascanio, Nick Dunn, and Yariel Gonzalez, who all finished the 2018 campaign with Peoria. Palm Beach's final infielder, Jose Martinez, saw some action in Jupiter last season, playing in 19 games with the Beach Birds.
The outfield has three returning members with Chase Pinder, Justin Toerner and Bryce Denton all flocking back for another season with Palm Beach. 2015 first round pick Nick Plummer is fresh off a full season in Peoria where he had a .349 on-base-percentage.
The Palm Beach Cardinals 2019 season begins on Thursday April 4th with a home game vs. the Jupiter Hammerheads. Tickets and more information can be found at Rogerdeanchevroletstadium.com.