Palm Beach drops frustrating game vs. Lakeland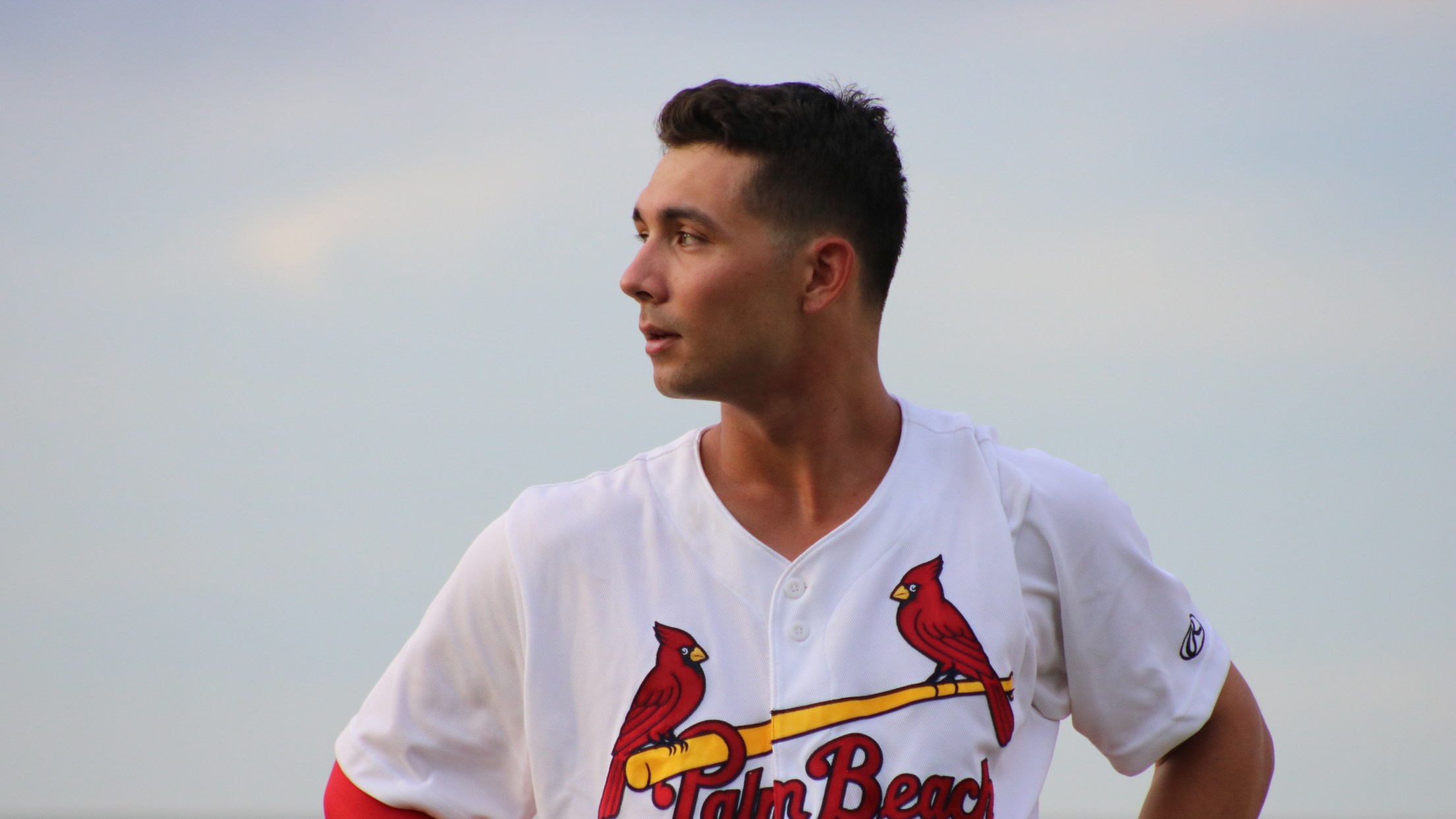 The Cardinals had a plethora of opportunities to take the lead in the first 10 innings of the game, however its one hit over that span was not enough as visiting Lakeland took the lead in the 11th for good in a 2-0 victory.Palm Beach starter Tommy Parsons was simply
The Cardinals had a plethora of opportunities to take the lead in the first 10 innings of the game, however its one hit over that span was not enough as visiting Lakeland took the lead in the 11th for good in a 2-0 victory.
Palm Beach starter Tommy Parsons was simply dominant in his career high eight innings on the mound. The undrafted pitcher from Adrian College struck out 12 batters and allowed just a single hit and walk over that span. Parsons has allowed just two runs spanning his last five starts of 31 ⅓ innings pitched.
While Palm Beach had just one base hit in the game's first 10 innings, the Cardinals had plenty of chances to pull ahead after patience at the plate resulted in seven walks.
In the fifth inning, Palm Beach had runners on second and third with one out before a short fly out to left and groundout ended the inning.
In the seventh, the Cardinals had runners on the corners and one out before a 3-6-3 double play ground ball ended any chances of getting on the scoreboard.
In the 10th, with the winning run just 90 feet away and the bases loaded with one out, a short foul-out to second base with the fielder's momentum taking him away from home plate was still not enough as he threw home in plenty of time to get the runner trying to score out.
Even in the 11th inning and down by two runs, Palm Beach managed to get runners on second and third with one out before a strikeout and shallow fly ball to center ended any hope of a comeback.
In total, the Cardinals left 11 runners on base and were 1-11 with runners in scoring position; The one hit coming off the bat of Julio Rodriguez to start the 11th inning.
On the flip side, Lakeland's offense was shut down all game by the Palm Beach pitching. The special placed runner on second base in the 10th was the first baserunner the opposition had on second all game. In the 11th inning with two outs, Lakeland strung together two straight hits after having just one the previous 10 ⅔ innings which pulled them ahead 2-0 for good.
Out of the pen, Bryan Dobzanski gave Palm Beach everything that was asked of him in his three inning outing, allowing just one earned run and striking out three. He threw 44 total pitches --- his previous season high was 34 and he has thrown more than 25 pitches in just three of his 19 outings all season.
It was a frustrating and unfortunate night for Palm Beach.
The Beach Birds will look for a win tomorrow as the teams square off is game two of a four game series beginning at 6:30 PM.