Palm Beach Extends Losing Streak to Six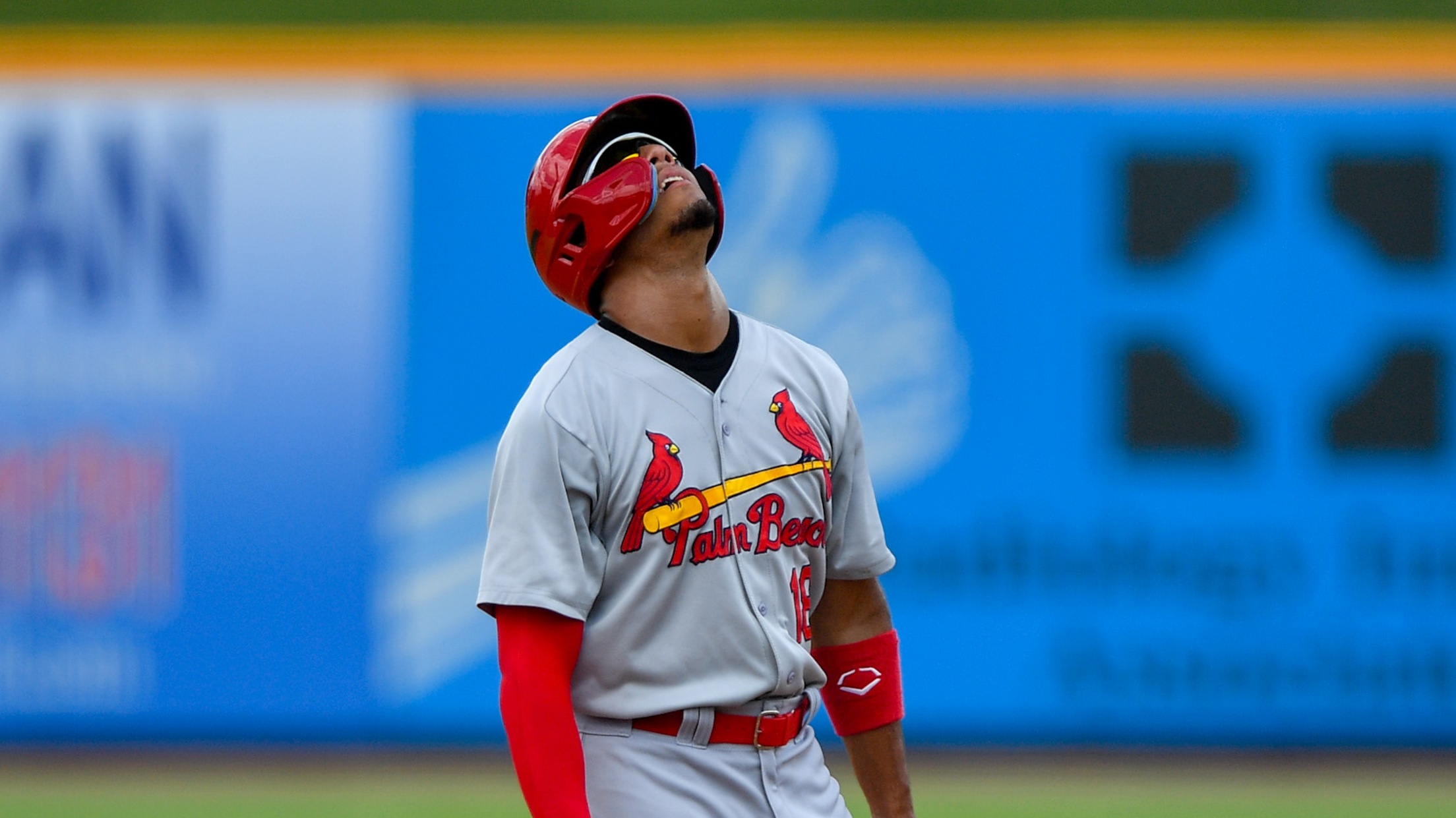 The Palm Beach Cardinals dropped the first game in a series between First Half Champions, losing 7-3 to the Clearwater Threshers. Pitching for the Cardinals struggled, allowing two three-run homers, but was steady other than that. Starter Chen-Wei Lin ran into some problems in the second inning, allowing the first
The Palm Beach Cardinals dropped the first game in a series between First Half Champions, losing 7-3 to the Clearwater Threshers.
Pitching for the Cardinals struggled, allowing two three-run homers, but was steady other than that. Starter Chen-Wei Lin ran into some problems in the second inning, allowing the first of the two homers to go along with an additional run to end his day. Augusto Calderon was stellar in relief, tossing three scoreless innings. The righty only allowed two hits and struck out four batters, Wilmer Ortega was on his way to a great relief appearance too, striking out five batters, but also allowed the second homer of the game, putting the Threshers out of reach. Finally, Tyler Bradt pitched a scoreless ninth to finish off the day defensively.
The offense put together plenty of baserunners but couldn't make much of it. Won-Bin Cho had two hits and a walk, but only one RBI came from his production, as he was thrown out trying to stretch a single into a double, and was part of a failed double steal attempt, where Lizandro Espinoza was thrown out at the plate. Joshua Baez and Chase Davis combined for a large portion of the offense. Baez was hit by a pitch and tripled, each time he was eventually driven in by Davis, with a double and a single.
The Palm Beach Cardinals will look to get back on track after extending their losing streak to six games. They will face the Clearwater Threshers again on Wednesday September 6th at 6:30 pm. It will be a Silver Sluggers game at Ballpark of the Palm Beaches with baseball bingo and fun prizes. Get tickets here.