Palm Beach, Jupiter split twin-bill in final meeting of the season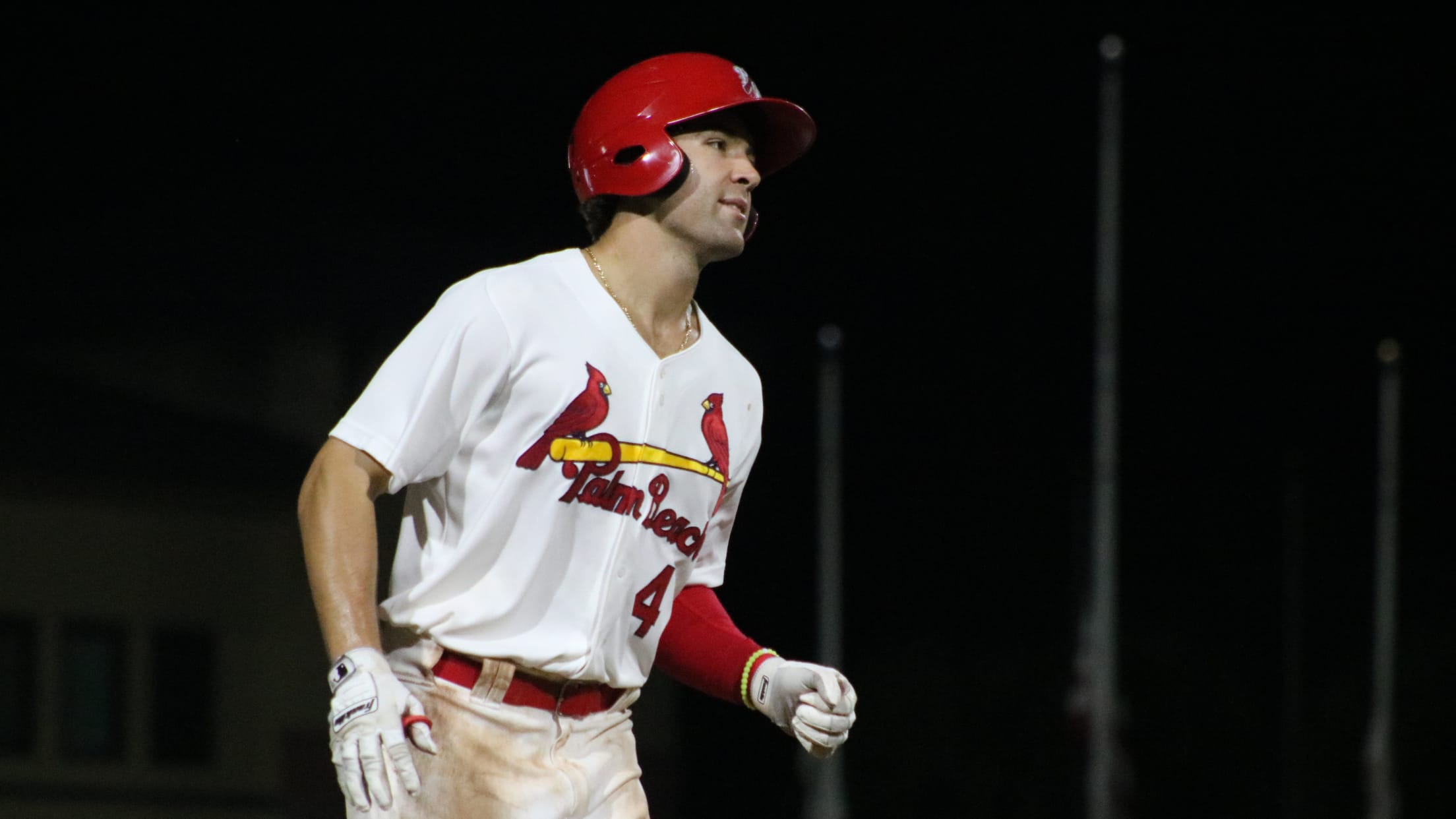 For the third day in a row, Mother Nature intervened her way into baseball at Roger Dean Chevrolet Stadium causing a lengthy rain delay, however for the first time since Sunday, there was baseball played as the Cardinals and Hammerheads split a doubleheader. Six lone singles in game one of the
For the third day in a row, Mother Nature intervened her way into baseball at Roger Dean Chevrolet Stadium causing a lengthy rain delay, however for the first time since Sunday, there was baseball played as the Cardinals and Hammerheads split a doubleheader.
Six lone singles in game one of the twin-bill were not enough offense as the Hammerheads took the opener by a 6-0 final score.
Edgar Gonzalez threw three scoreless innings to begin the game before his outing was cut short by the rain delay. The Hammerheads brought 11 batters to the plate as part of a five-run fifth inning. In the seventh, Lazaro Alonso's 506-foot home run (that is not a typo) made it a six-run lead.
In Game two, Michael Perri and Nick Plummer went back-to-back with solo homers giving PalM beach an early 2-0 lead in the second inning.
That was more than enough for Michael Baird who threw five hitless innings, issuing just one walk while striking out six. Patrick Dayton threw a scoreless sixth inning, allowing the opposition's only hit of the game, and Zack Thompson tossed a scoreless seventh inning to end the game.
Perri went 3-3 in game two and was the only Cardinals' hitter with a multi-hit game in either half of the doubleheader.
The duel at the Dean concluded tonight as Wednesday was the last time "Stadium roommates" Palm Beach and Jupiter played each other. Jupiter won the season series by a final tally of 10-11. Palm Beach and Jupiter are the only two teams in all of Minor League Baseball to play at the same stadium.
Palm Beach will welcome the Clearwater Threshers to town as the teams open up a four-game series on Thursday.