Tewes Strikes Out Eleven in Cards Win
Jose Godoy Drives in Four Runs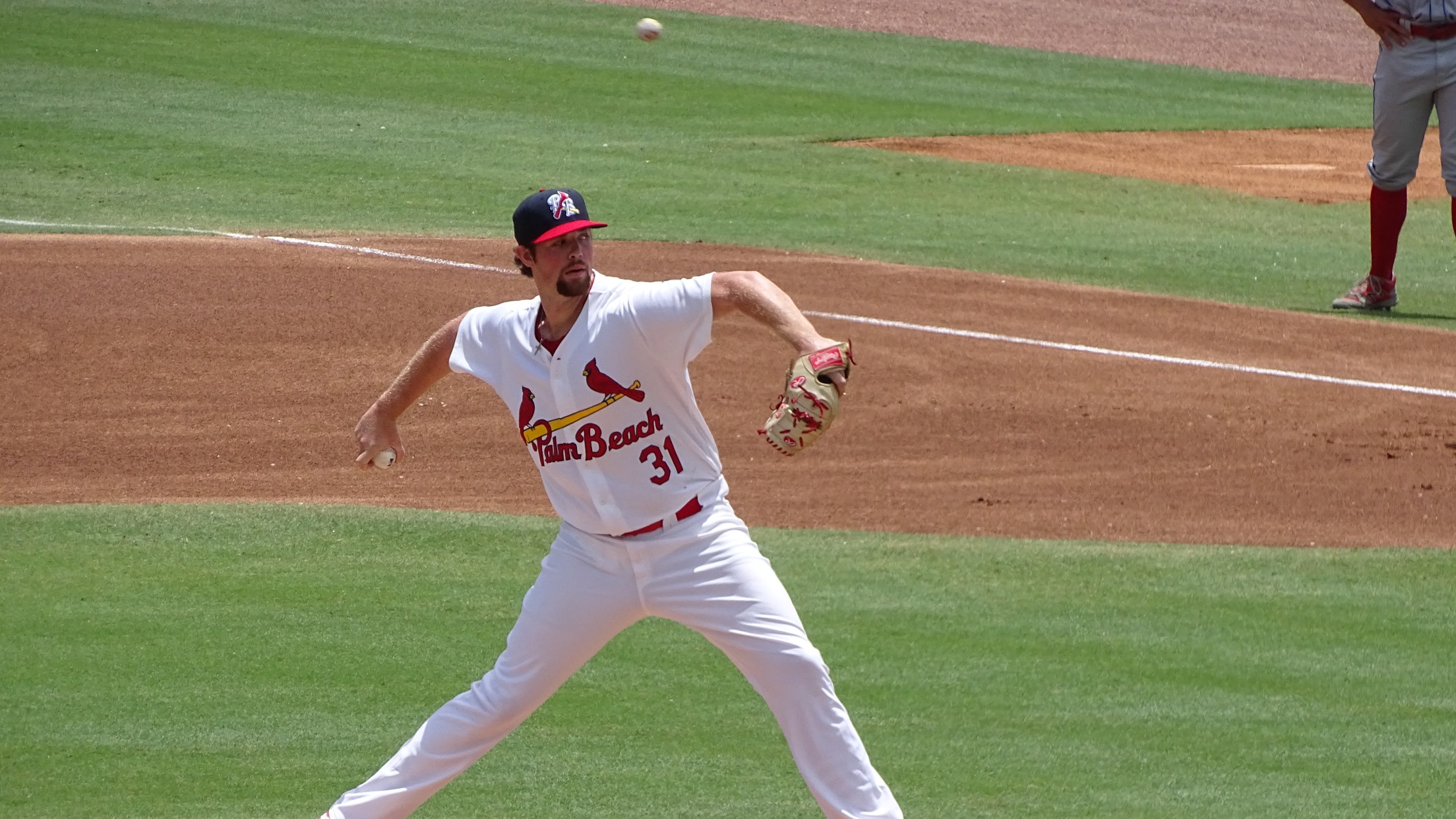 Jupiter, FL - Same Tewes struck out eleven Daytona Torutugas (48-79, 15-47) to help lead the Palm Beach Cardinals (72-56, 32-29) to an 8-3 victory.Sam Tewes came out strong early, giving up one run in the third inning. He gave up six hits over six innings, walking none and striking
Jupiter, FL - Same Tewes struck out eleven Daytona Torutugas (48-79, 15-47) to help lead the Palm Beach Cardinals (72-56, 32-29) to an 8-3 victory.
Sam Tewes came out strong early, giving up one run in the third inning. He gave up six hits over six innings, walking none and striking out the eleven batters.
Palm Beach got a lead early as they scored two runs in the first inning. Jose Martinez led off the inning with a double and got to third on Thomas Spitz' bunt single. Casey Grayson drove in Martinez on a ground out. Spitz scored the second run after getting to third on Chris Chinea's single and scoring on a single off José Godoy's bat. The Cardinals would lead 2-0 after one.
Daytona grabbed a run back in the third inning to cut the lead in half, but the Cardinals would score three runs in the fifth inning to take a 5-1 lead. Vince Jackson reached on an infield single and got to second on a fielder's choice as the fielder tried to tag Jackson and couldn't make the tag. Spitz advanced both runners on a sacrifice bunt. Chinea hit a single up the middle to score both runners. Godoy followed it up with a ground rule double to make it a four run game.
Palm Beach added one in the sixth as well. Edmundo Sosa led off the frame with a single and got to second on a ground out. Jackson drove Sosa in on his second hit of the day.
Derian Gonzalez took over on the mound in the seventh and gave up two runs on two hits, but struck out two as well. This would cut the Cardinals lead down to 6-3.
Palm Beach got the two runs back in the bottom half of the seventh. Spitz, Grayson and Chinea started the inning with singles to load the bases up for Godoy. Godoy hit a single to left to drive in two runs, for his third and fourth RBI of the day. The Cardinals would lead 8-3 through seven.
Hector Mendoza pitched a scoreless inning in the eighth striking out three batters. Ross Vance pitched the ninth and secured the win with a game ending double play.