The Palm Beach Cardinals schedule that never was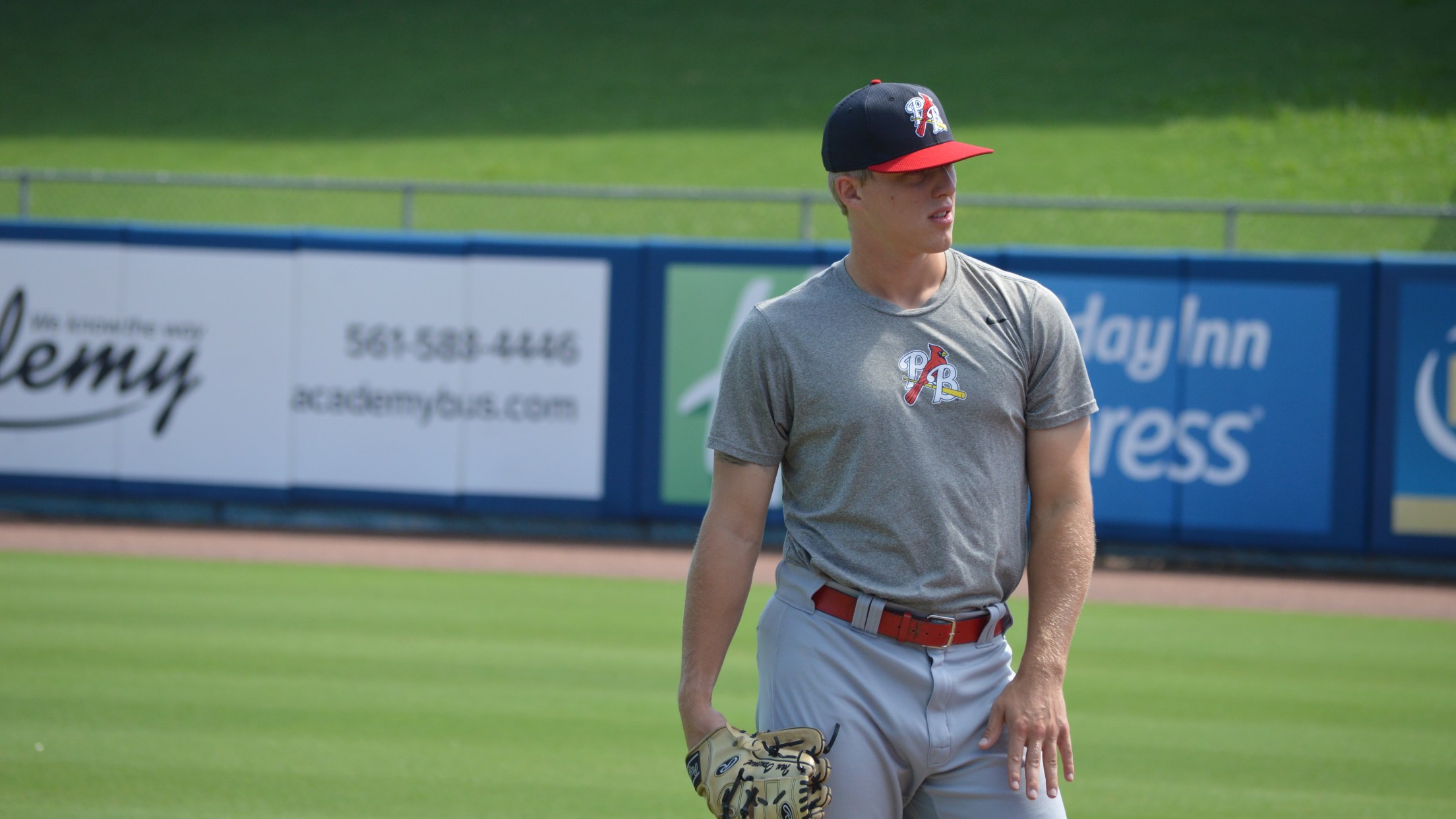 In a perfect scenario, a Palm Beach Cardinals game would start at 6:30 PM, go nine innings, and last roughly 2 ½ hours. However, throughout the 2018 season, the Cardinals would have to play its opponent as well as Mother Nature in the same day.The Cardinals, through August 14th, have
In a perfect scenario, a Palm Beach Cardinals game would start at 6:30 PM, go nine innings, and last roughly 2 ½ hours. However, throughout the 2018 season, the Cardinals would have to play its opponent as well as Mother Nature in the same day.
The Cardinals, through August 14th, have played 115 total games. An astounding 51% of those games have NOT been a conventional start-on-time, play nine innings, and go home kind of day.
The Cardinals have played 17 nine-innings games that have been delayed due to weather at some point in the contest. In all, Palm Beach has sat through 969 minutes, just over 16 hours, waiting for the rain to clear. And that doesn't even include the 14 games that were either postponed or cancelled due to rain. Despite all those delays, surprisingly only one game was called early due to rain --- a victory over Daytona on July 4th.
With the many postponed games, Palm Beach has had to play a number of seven inning games as part of a double-header. The Cardinals have played 10 double-header games and even had two other doubleheaders completely rained out. Compared to the other teams in the Florida State League, Palm Beach was very fortunate in that category. There are six teams that have played at least 15 doubleheader games led by Florida's 18.
Palm Beach does lead the league with 10 extra inning victories and is tied for the most in all of Minor League Baseball. In the 16 extra-inning games played, the Cardinals are 10-6. Only the Burlington Bees (20), Tennessee Smokies (17), Harrisburg Senators (17) and Erie SeaWolves (17) have played more extra innings game in the MiLB.
Lastly, for good measure, the Cardinals have had one game suspended due to rain. Not only was the game suspended, but the resumption of the game was at a different stadium and saw the Palm Beach Cardinals play the final frames of that game as the road team against Ft. Myers at Roger Dean Chevrolet Stadium. Yes ---- that game went to extra innings.
In all, Palm Beach has had 17 nine-inning games delayed due to rain, 14 postponed and rescheduled as a double header or cancelled, 16 go into extra innings, 10 scheduled seven-inning doubleheader games, one called early due to rain, and one suspended. That's 59 games total games that have been affected this season.
It's arguable that all the interuptions in the season actually helped Palm Beach. The Cardinals won the first half of the season and clinched a spot in the Florida State League playoffs by finishing half a game ahead of the second place Jupiter Hammerheads. However, the Cardinals played five fewer games than the Hammerheads. Had Palm Beach and Jupiter played the same amount of games and the Cardinals recorded less than three wins in those five theoretical missed games, they would have missed the playoffs.