Featured Items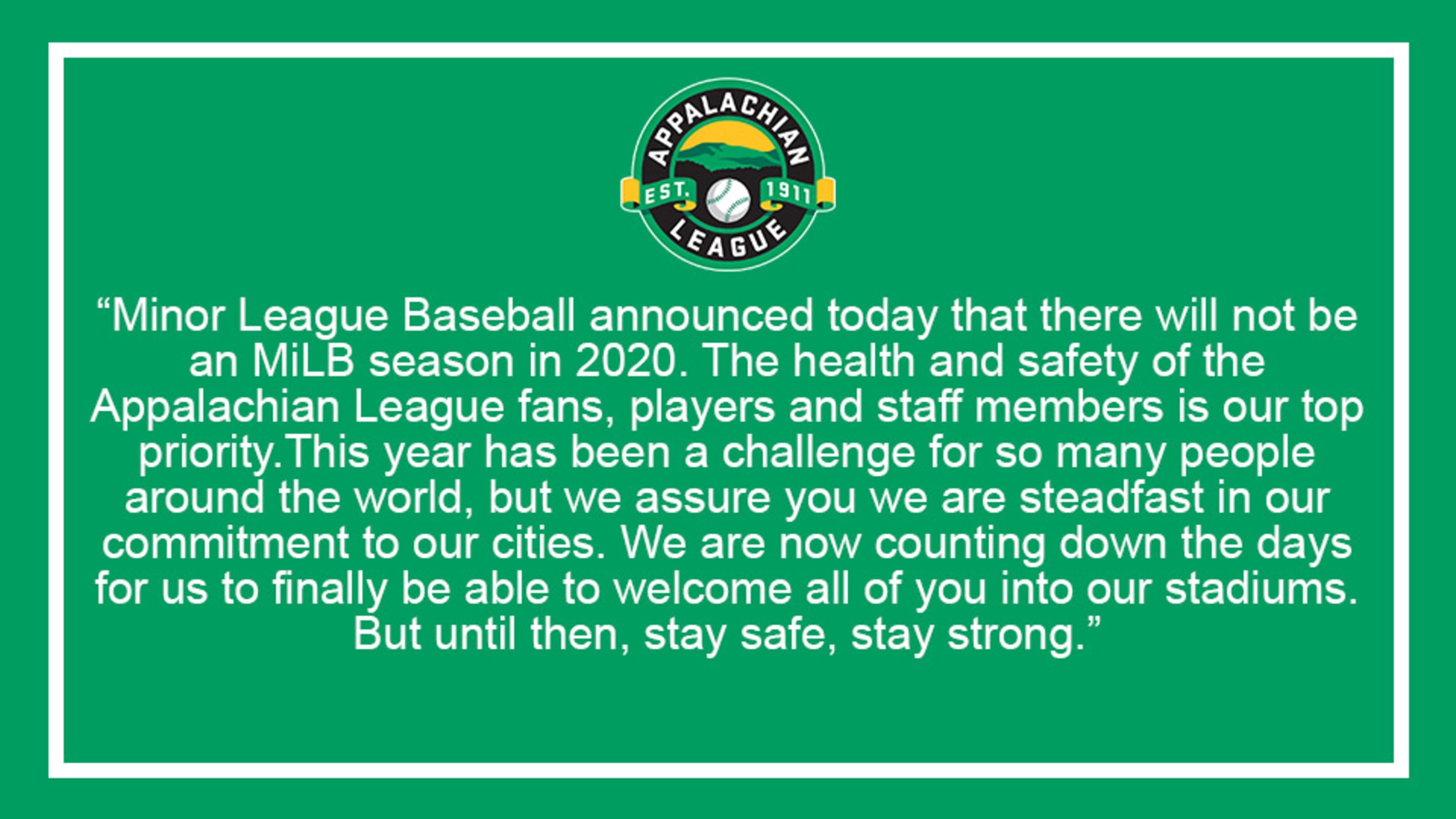 Statement on 2020 Season
Minor League Baseball announced that there will not be an MiLB season in 2020.
Bluefield Blue Jays honor McGonagle for Hall of Fame induction
Lifelong Bluefield fan and employee, George McGonagle, was inducted into the Appalachian League Hall of Fame on Friday, June 26, 2020. He has been the President of the Bluefield Baseball Club since 1988, and involved with the team for more than 50 years.
Community Corner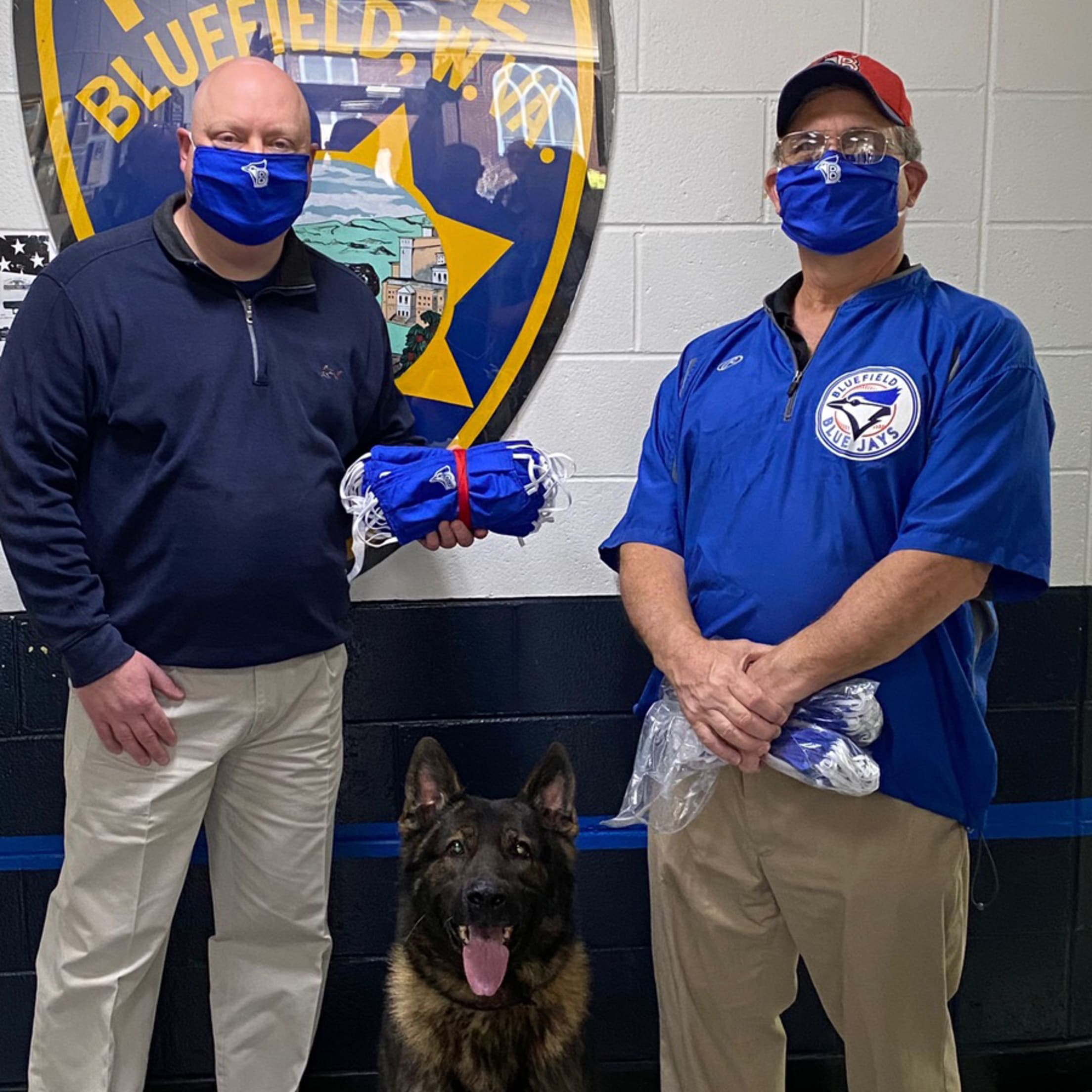 Bluefield Donates
The BLUEFIELD Blue Jays purchased 150 custom logo face masks to distribute to area organizations in BLUEFIELD WV & BLUEFIELD Va. Masks were distributed to BLUEFIELD WV PD & BLUEFIELD Va PD. for all officers & dispatch. Masks were also distributed to both area high schools , BLUEFIELD High School & Graham High School for use by the cafeteria workers and drivers for lunch distribution to the students home bound by the Coronavirus.
Article
2019 Appalachian League Community Report
CHAPEL HILL, N.C. - The Appalachian League surpassed $2.3 million in charitable contributions for the 2019 calendar year. The multi-million dollar figure is a culmination of all community involvement from the ten teams in the Advanced-Rookie league, as well as efforts from the Appalachian League office.
Appalachian League executives, staff members, players, coaches, and umpires spent more than 7,600 hours volunteering in their communities across more than 220 events. Additionally, organizations partnered with five Minor League Baseball national charity partners and hosted local activations for five MiLB community initiatives.
Appalachian League participates in community service project in Bristol, VA
CHAPEL HILL, N.C. - The Appalachian League participated in a community service project in Bristol, Va. Thursday morning as part of the League's annual Fall Meetings. Representatives from all ten Appalachian League teams, the League office, and the Minor League Baseball office volunteered with Fellowship Chapel to cook, prepare, package and deliver meals to those in need in the local community.
Appalachian League leaders