Doubledays Rained Out in Batavia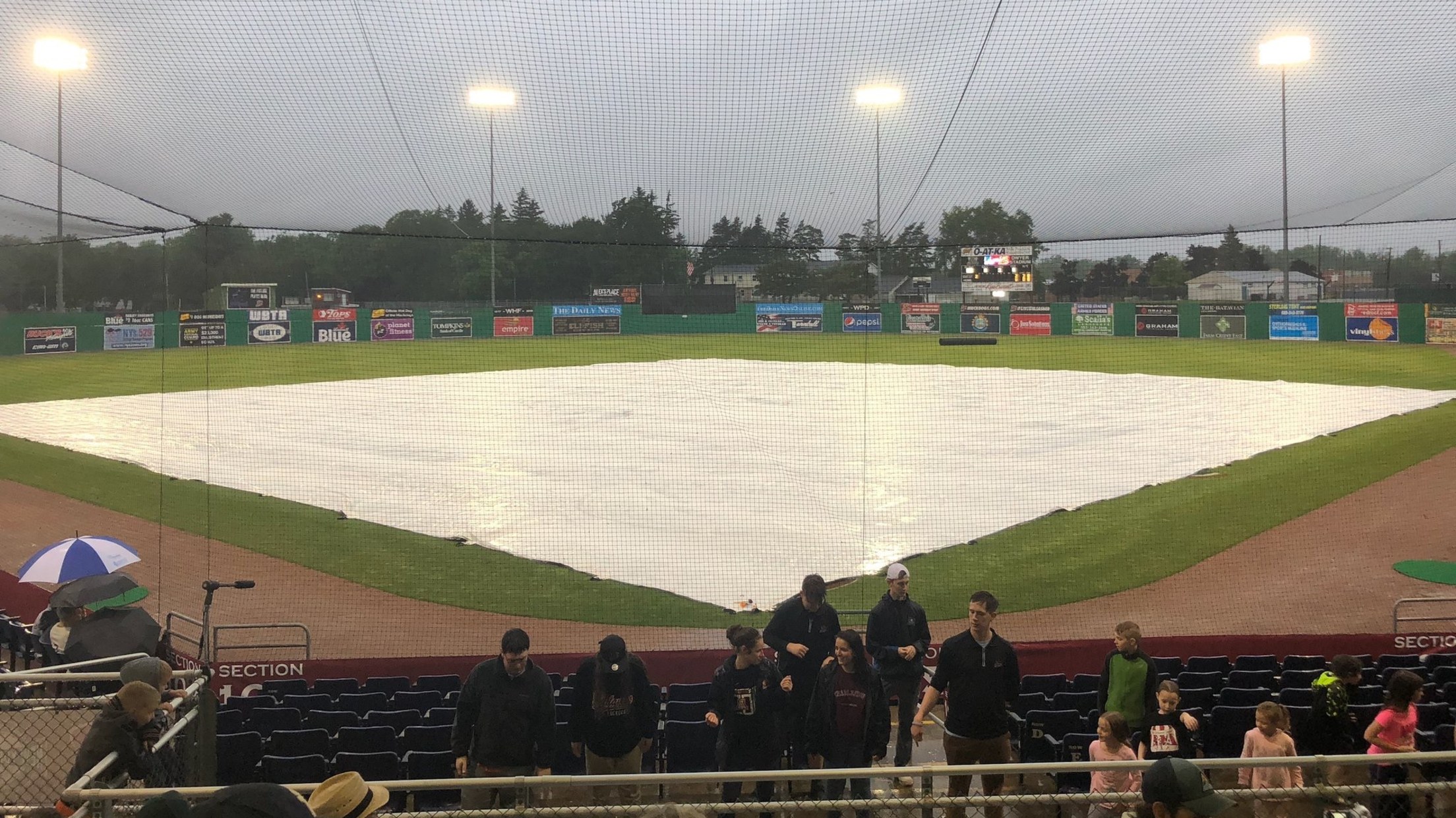 Batavia, N.Y. - Rain ruined a hot start for the Doubledays in the top of the first, as Auburn (0-1) and Batavia (1-0) were rained out in Game Two of the 2019 season. It was the top of the first inning that saw the first scoring Auburn fans have seen
Batavia, N.Y. - Rain ruined a hot start for the Doubledays in the top of the first, as Auburn (0-1) and Batavia (1-0) were rained out in Game Two of the 2019 season.
It was the top of the first inning that saw the first scoring Auburn fans have seen since last September. After Phil Caulfield reached on a single to right field, he advanced to third on two balks by Batavia starter Andrew Miller. Designated hitter Wilmer Perez then walked.
Left fielder Caldioli Sanfler plated Caulfield with a safety squeeze down the first base line, which also advanced Perez to second.
After Sanfler plated the first, Doubledays catcher Onix Vega plated Perez with an RBI single to center in his first at-bat of the season.
Miller was then pulled from his start, after only recording two outs. Reliever Jeremy Ovalle retired the only Doubleday he saw.
Doubledays starting pitcher Leif Strom didn't see the mound at Dwyer Stadium, as the umpiring crew called the tall righty back in to the dugout as he started his trot to the bump.
Tonight's game will be made up as part of a condensed double-header at a later date, which has yet to be announced. The Doubledays will keep you updated on Twitter @Doubledays with all of the scheduling decisions.
Auburn's home opener is slated for tomorrow at 4:00 p.m. at Falcon Park, as Auburn hosts the State College Spikes. If you're unable to make it to the park, tune in on fingerlakes1.com or milb.streamguys1.com/auburndoubledays starting at 3:50 p.m.