Fifteen Former Baysox Make Orioles 2020 Roster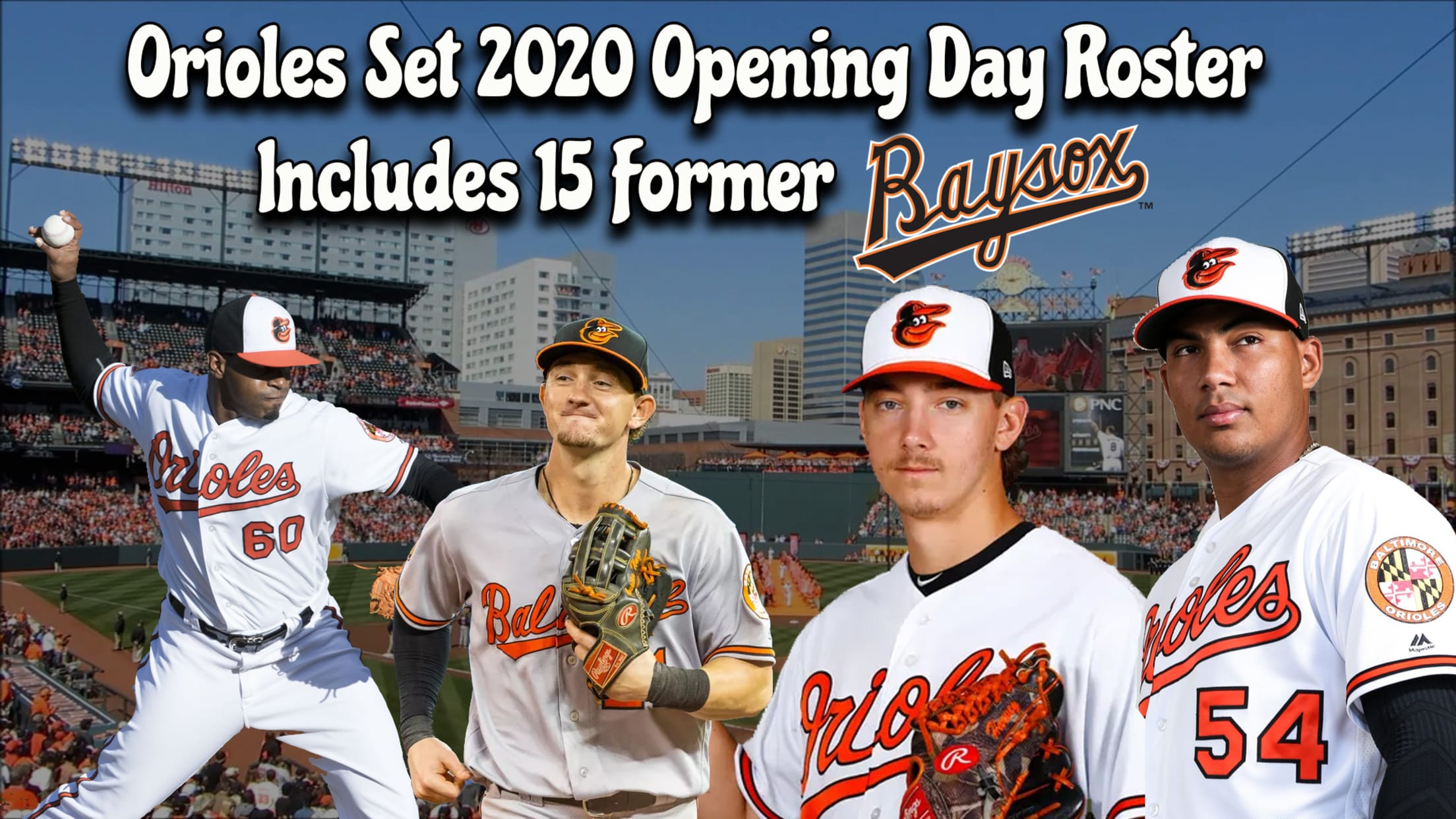 On Thursday, July 23, the Baltimore Orioles released their official 2020 Opening Day Roster. Fifteen former Bowie Baysox players will begin the 2020 season with the Orioles during this abbreviated season. The former Baysox players that will be with the Orioles include: Pitchers: Miguel Castro (2017); Alex Cobb (2018); Paul
On Thursday, July 23, the Baltimore Orioles released their official 2020 Opening Day Roster. Fifteen former Bowie Baysox players will begin the 2020 season with the Orioles during this abbreviated season.
The former Baysox players that will be with the Orioles include:
Pitchers: Miguel Castro (2017); Alex Cobb (2018); Paul Fry (2017-18); Mychal Givens (2014-15); Hunter Harvey (2018); David Hess (2015-17); John Means (2016-18); Tanner Scott (2016-17); Dillon Tate (2018-19).
Catchers: Chance Sisco (2015-16)
Outfielders: Austin Hays (2017-19); Trey Mancini (2015-16)*; Cedric Mullins (2017-19); Anthony Santander (2017-18); DJ Stewart (2017).
The Orioles will begin a 60-game season on Friday, July 24 that will run through Sunday, September 27. They will play games against the American League East and National League East only. Home games will be played at Oriole Park at Camden Yards.
An additional 30 players will be working out at Prince George's Stadium in case the need arises for players to play in Baltimore during this season. This year each Major League Baseball team is allowed an active "pool" of 60 players, with 30 of them beginning they year in the Major Leagues. Some of the former Baysox players currently in the pool of 30 working out in Bowie include: Michael Baumann, Branden Kline, Yusniel Diaz, Dean Kremer, Keegan Akin, Austin Wynns, Ryan Mountcastle plus top prospects Adley Rutschman and DL Hall. Workouts at Prince George's Stadium are closed to the public and media.
The 2020 Bowie Baysox season along with all of Minor League Baseball's 2020 season was canceled due to the Coronavirus Pandemic on June 30, 2020.
*Mancini will not play in 2020.