Read & Hit a Home Run Reading Program Returns For 2022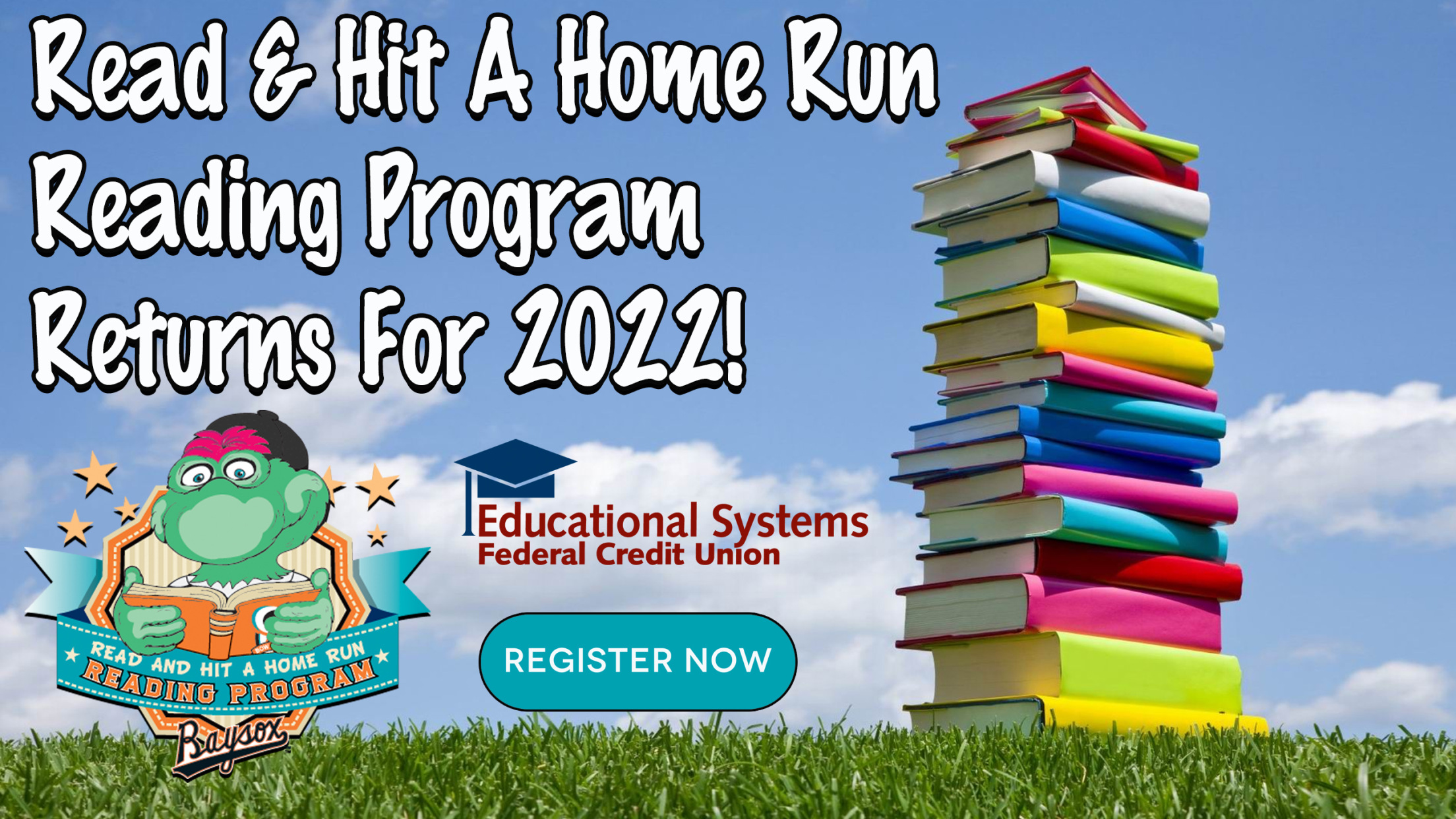 Bowie, Md: The Bowie Baysox are excited to announce the return of their "Read & Hit a Home Run" Reading Program in partnership with Educational Systems Federal Credit Union for the 2021-2022 school year. This year marks the program's 25th year working with schools to encourage literacy education around the
Bowie, Md: The Bowie Baysox are excited to announce the return of their "Read & Hit a Home Run" Reading Program in partnership with Educational Systems Federal Credit Union for the 2021-2022 school year. This year marks the program's 25th year working with schools to encourage literacy education around the region.
The program, which began in 1996 (the 4th season of Baysox Baseball), works with over 200 schools across the DMV region, impacting over 35,000 elementary and middle school students a year. Those numbers include public schools, private schools and area homeschools/co-ops, helping encourage and foster an excitement for literacy in students.
Registration for the free program is now open for the 2021-22 school year. Public, Private and Home Schools can register for the program HERE. Registered schools can participate in the program by having their students read four (4) books during the given time frame. Every student that completes the reading goal will receive two free tickets to their school's Read & Hit a Home Run Reading Program Rewards game during the Baysox 2022 season. Students that completed the program will be recognized for their accomplishments during the game.
All reading teachers & media specialists and homeschool teachers/directors are encouraged to register their school. Once registered, all students can participate in a jersey design contest, with the winning design being unveiled at a school assembly. Actual jerseys will be made out of the winning design, and those jerseys will be worn by the Baysox players during a game. The game worn jerseys will be auctioned off with a portion of the proceeds being donated to the school of the winning designer.
To register your school and for more information on the program, CLICK HERE or contact Dani Fox, Reading Program Coordinator, at [email protected] or by calling 301.464.4873.