Free Play Ball Weekend Event Coming Soon
The Mudcats will host a FREE batting practice event for kids ages 6-12 on Saturday, June 10 from 9:00 a.m. to 12:00 p.m. at Five County Stadium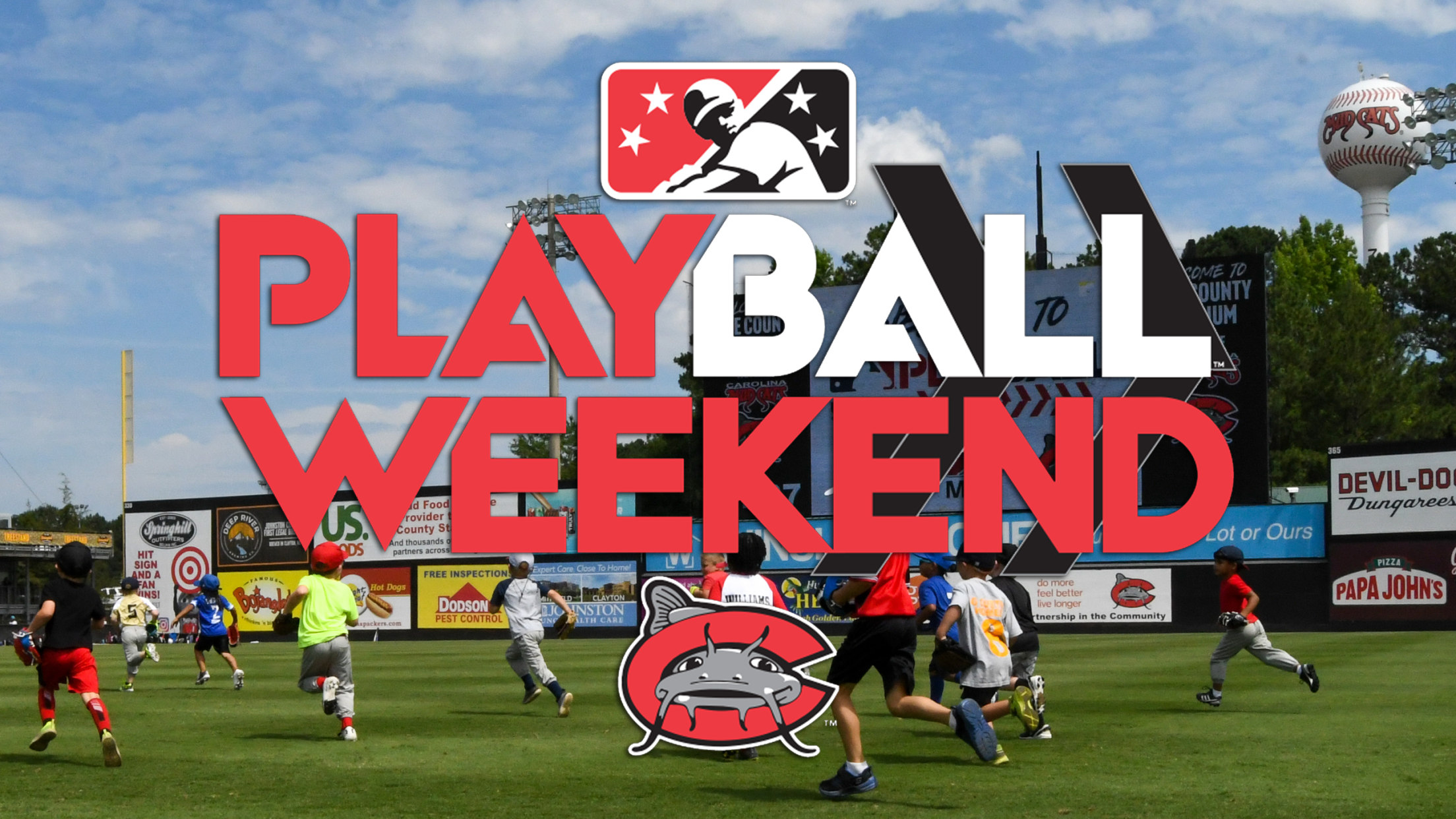 ZEBULON, N.C. – As part of Major League Baseball's Play Ball Weekend, the Carolina Mudcats will host a free batting practice event for kids ages 6-12 on Saturday, June 10 from 9:00 a.m. to 12:00 p.m. at Five County Stadium. This free event will give kids the opportunity to hit
ZEBULON, N.C. – As part of Major League Baseball's Play Ball Weekend, the Carolina Mudcats will host a free batting practice event for kids ages 6-12 on Saturday, June 10 from 9:00 a.m. to 12:00 p.m. at Five County Stadium. This free event will give kids the opportunity to hit and practice their fielding skills shagging balls in the outfield grass like the pros.
Participants can register today by visiting the following link courtesy of LeagueApps: https://carolinamudcats.leagueapps.com/events/3886800.
All LeagueApps registrants will receive a complimentary subscription for MLB.TV and MiLB.TV after Play Ball Weekend.
The first 200 kids to register will receive a Franklin bat and ball set and a free reserved ticket for Carolina's game versus the Fayetteville Woodpeckers later that same night at 5:00 p.m. at Five County Stadium. Tickets can also be purchased online at www.carolinamudcats.com/tickets.
Please submit any additional questions to Sami Micha via email or by calling (919) 269-2287.
Single-game tickets, season ticket packages, mini plans, group options, as well as luxury suite packages and DRB Homes Sky Lounge reservations in the US Foods Club Level are also still available now by visiting www.carolinamudcats.com, by calling (919) 269-2287, and by visiting the Five County Stadium front office in Zebulon.
The Carolina Mudcats are the officially licensed Class-A affiliate of the Milwaukee Brewers. First established in 1991, the Mudcats have provided affordable family fun for over 30 years at Five County Stadium in Zebulon, N.C. Follow the Mudcats online at www.carolinamudcats.com, and on social media at www.facebook.com/carolinamudcats, www.twitter.com/carolinamudcats, www.tiktok.com/@carolinamudcats and www.instagram.com/carolinamudcats.
#