Willis Named Greatest Mudcat in Fan Vote
Votes were placed on twitter.com/CarolinaMudcats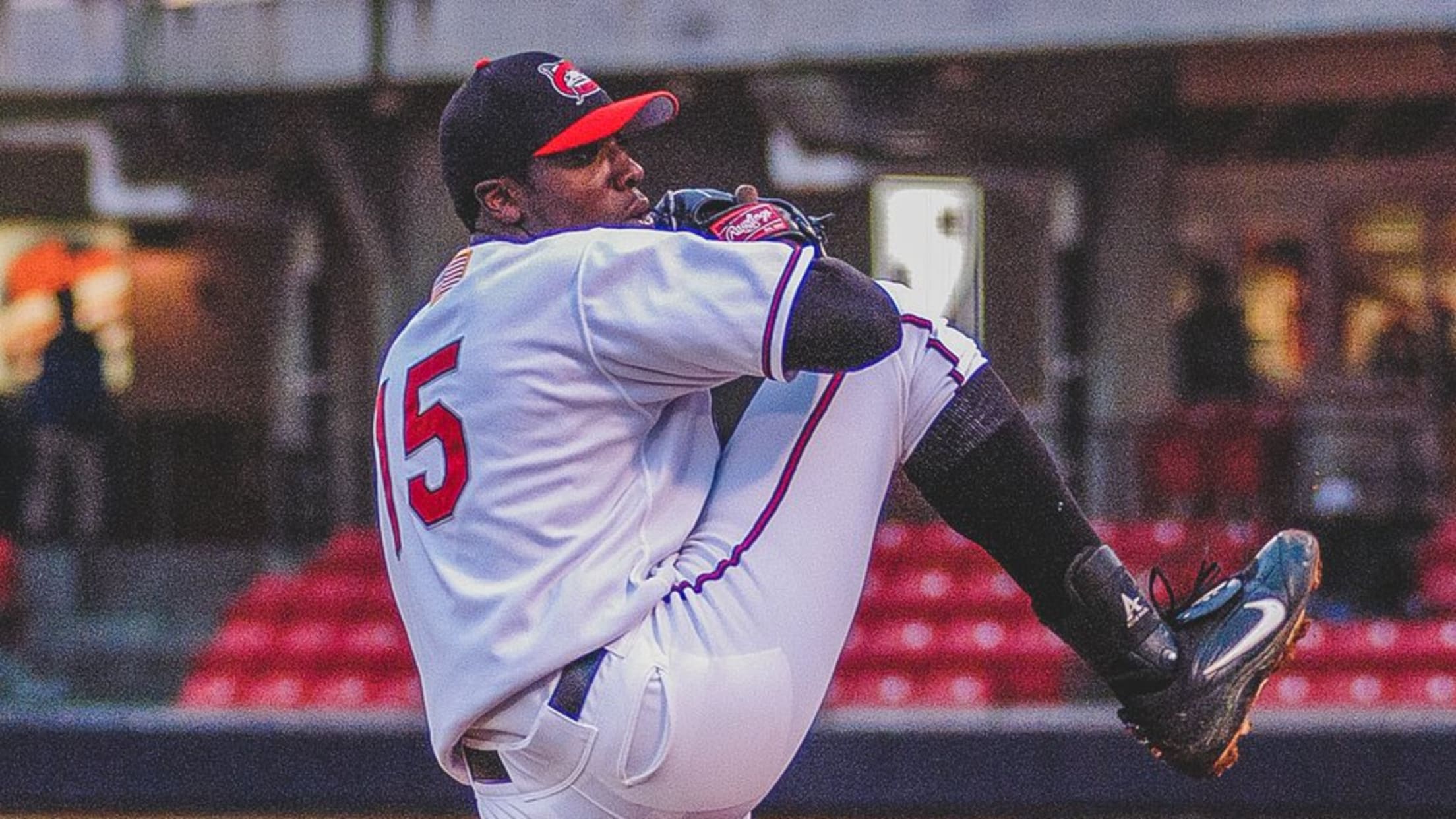 After a week-long voting process, Mudcats fans have named Dontrelle Willis as the Greatest Mudcat of All-Time. Willis, who played for the Mudcats and World Series Champion Florida Marlins in 2003, emerged as the winner of the online bracket after advancing through four rounds of voting held at @CarolinaMudcats on
After a week-long voting process, Mudcats fans have named Dontrelle Willis as the Greatest Mudcat of All-Time.
Willis, who played for the Mudcats and World Series Champion Florida Marlins in 2003, emerged as the winner of the online bracket after advancing through four rounds of voting held at @CarolinaMudcats on Twitter.
World Champion, Rookie of the Year, Mudcats GOAT.@DTrainMLB has been voted on as the Greatest Carolina Mudcats alum of all-time by the fans by a slim 1% margin over Francisco Lindor.#Mudcats30 https://t.co/3MviNkqaM2 pic.twitter.com/voK8jhxe9m

— Carolina Mudcats (@CarolinaMudcats) April 4, 2020
The former two-time MLB All-Star played for the Mudcats during the 2003 season before being rapidly promoted to the Marlins that same season. The Oakland, Calif. native made just six starts with the Mudcats in 2003 before getting his call to the bigs and making his MLB debut on May 9. From there, Willis went on to become the National League's Rookie of the Year and helped the Marlins win their second World Series title.
While in Carolina, Willis struck out 32 batters in 36 innings for the Mudcats and posted a 1.49 ERA over his six starts. He made his final start with the Mudcats on May 3, 2003 in Jacksonville where he struck out four and allowed two runs on three hits over 8.0 full innings pitched.
Nicknamed the "D-Train," Willis beat out former Mudcats including Zack Cozart (2009 Mudcats), Jason Kendall (1994, 1995 Mudcats) and Tim Wakefield (1991, 1993 Mudcats) before eventually getting by Francisco Lindor (2013 Mudcats) in the championship round.
Willis began as the No. 13 seeded player in the Top 30 (plus two honorable mentions) list used to populate the 32 player bracket. His rise to the top spot included several upsets including wins over No. 4 seeded Kendall, the No. 5 seeded Wakefield and No. 6 seed Lindor.
A message from the newly crowned 🐐 pic.twitter.com/DosYuJwmGR

— Carolina Mudcats (@CarolinaMudcats) April 6, 2020
The largest upset of the tournament, however, was the opening round victory by No. 32 Dave Sappelt (2010 Mudcats) over No. 1 Miguel Cabrera (2003 Mudcats). The online bracket also included an opening round upset win by No. 24 Mike Clevinger (2014 Mudcats) over No. 9 Josh Johnson (2005, 2007, 2008 Mudcats).
The bracket was designed to help fans celebrate the Mudcats' 30th Anniversary Season in 2020. The players listed were ranked by career WAR (from baseball-reference.com) accumulated during each player's time in Major League Baseball.
Greg Young is the play-by-play broadcaster and Director of Media Relations and Broadcasting for the Carolina Mudcats. Follow the Mudcats on Twitter @CarolinaMudcats.