Nitro Circus Postponed to 2021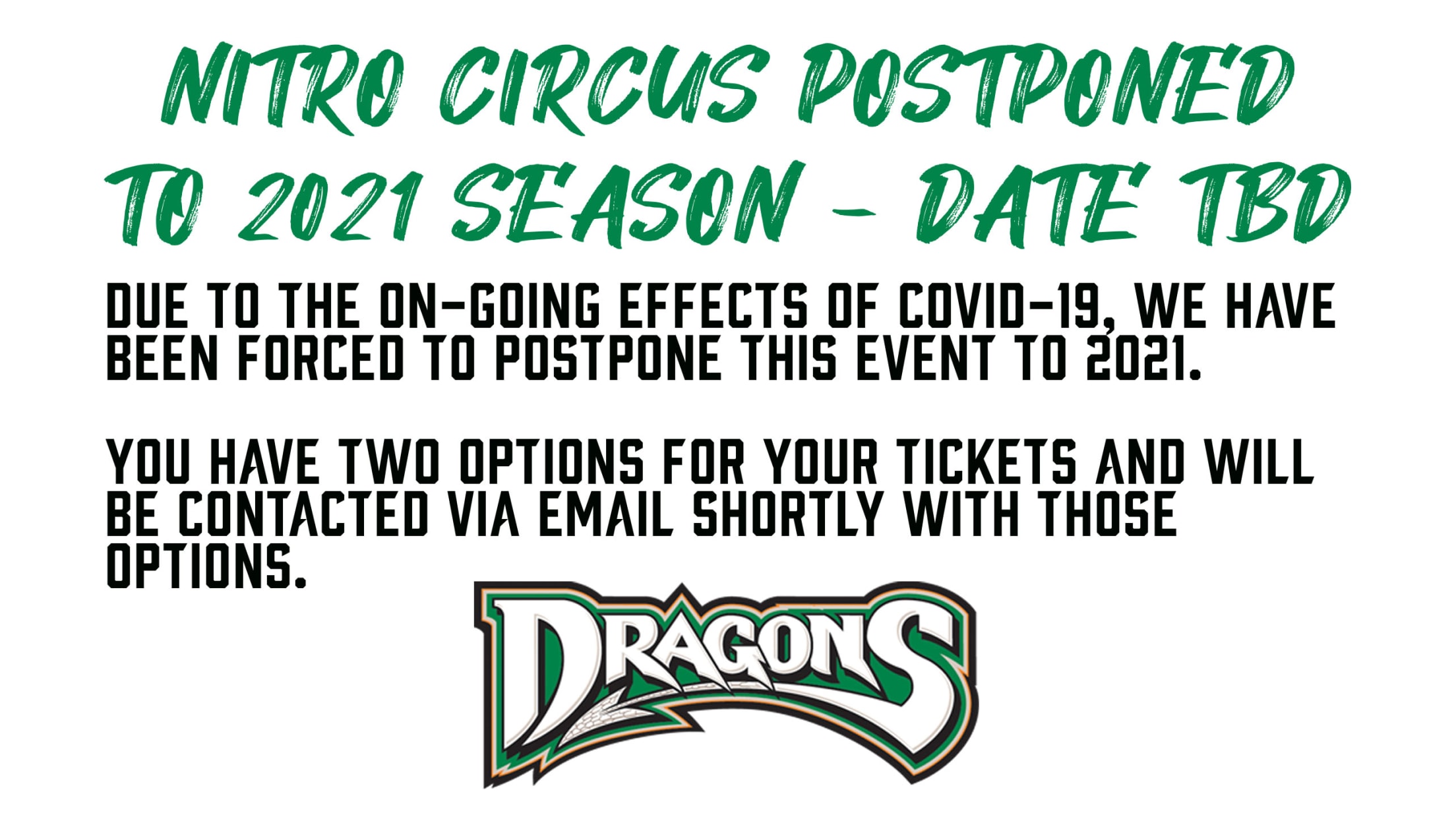 Due to the ongoing impact of COVID-19, unfortunately we have been forced to postpone the Nitro Circus show scheduled to take place at Day Air Ballpark on September 26, 2020. The Dragons remain in close contact with Nitro Circus management and they are incredibly excited to come back next year
Salt Lake Bees Statement on Minor League Baseball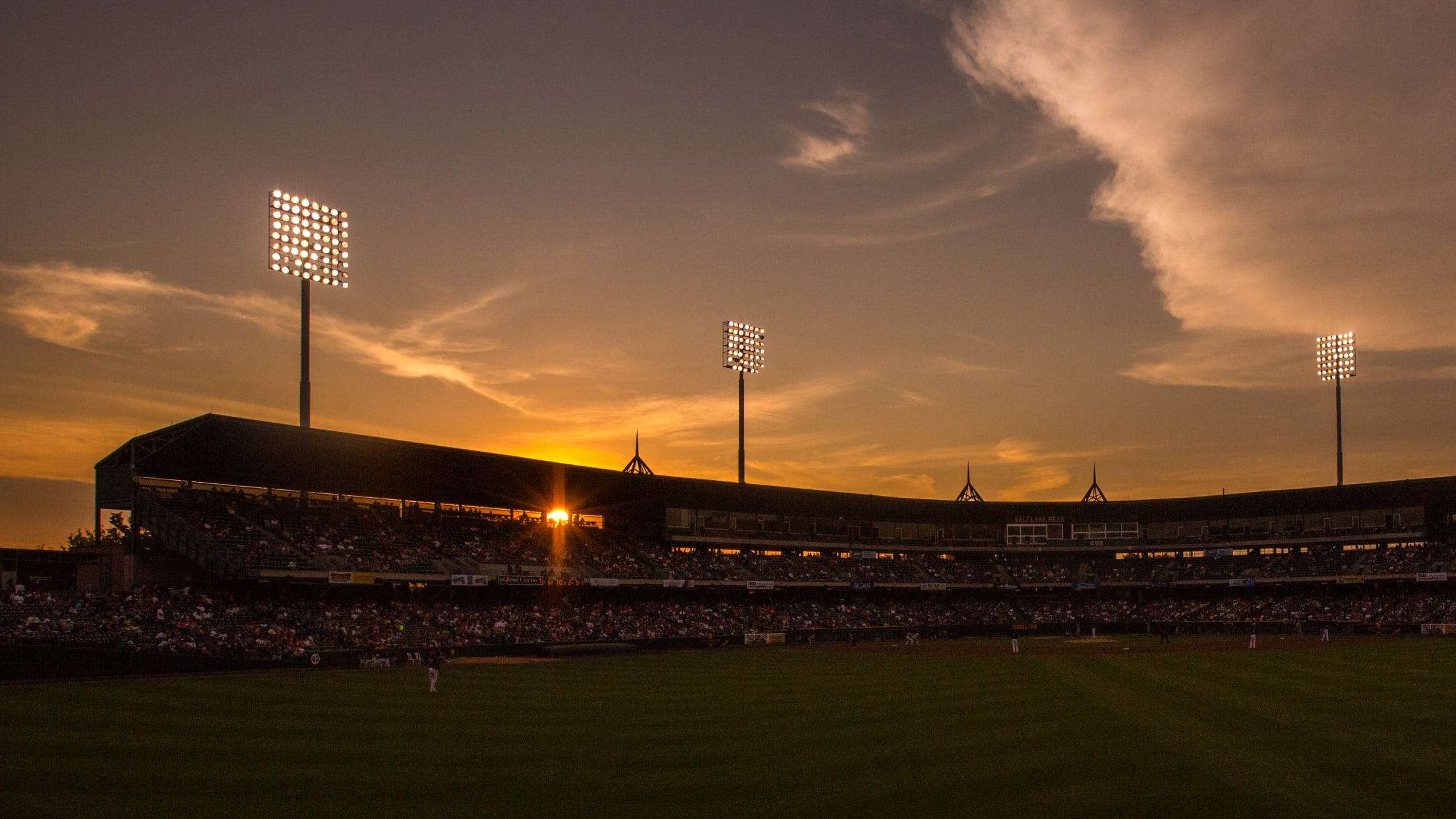 June 30, 2020 Marc Amicone, President and General Manager of the Salt Lake Bees "While the Salt Lake Bees are disheartened for our community by the cancellation of the 2020 season, we understand today's decision and believe public health and safety certainly take precedence during the coronavirus pandemic. "Minor league
First-Ever Drive-In Movie at Excite Ballpark
Fan-Vote Movie, 'The Sandlot', will bring baseball to the ballpark for first time in 2020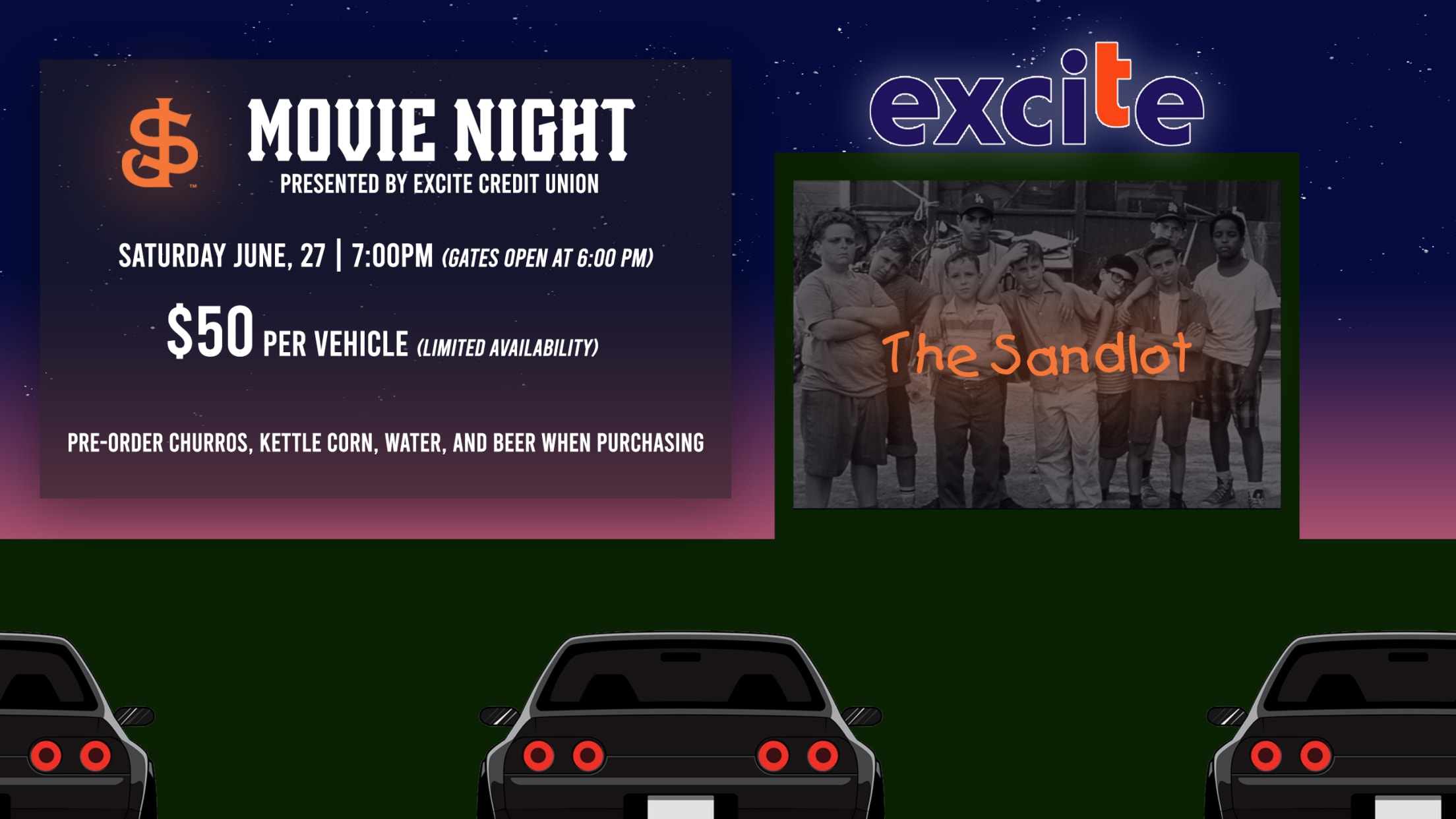 San Jose, CA- The **San Jose Giants announced today that they will turn Excite Ballpark into a Drive-In Movie Theatre for the first time ever on Saturday, June 27. The Movie Night, presented by Excite Credit Union, will allow fans to park their cars on the Giants' outfield for a
Special Father's Day Weekend Experience Announced
Modified Tradition of Father's Day Catch on the Field at Excite Ballpark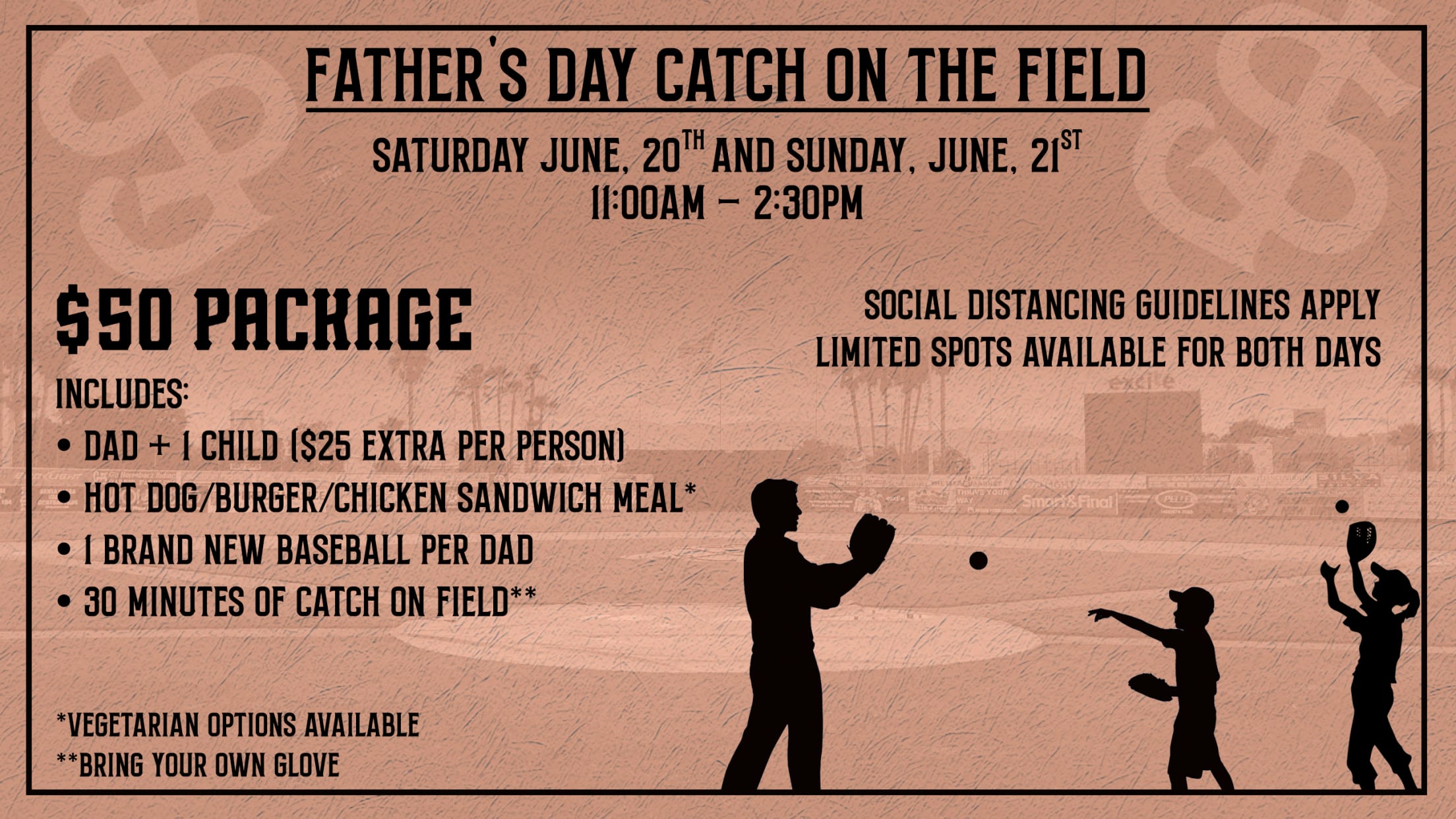 San Jose, CA – Happy Father's Day! The San Jose Giants are excited to announce Father's Day weekend catch and lunch on the field at Excite Ballpark in 2020. On what would have been another great Father's Day weekend at Excite Ballpark with catch following a San Jose Giants game,
Chasers Gameday Spring Edition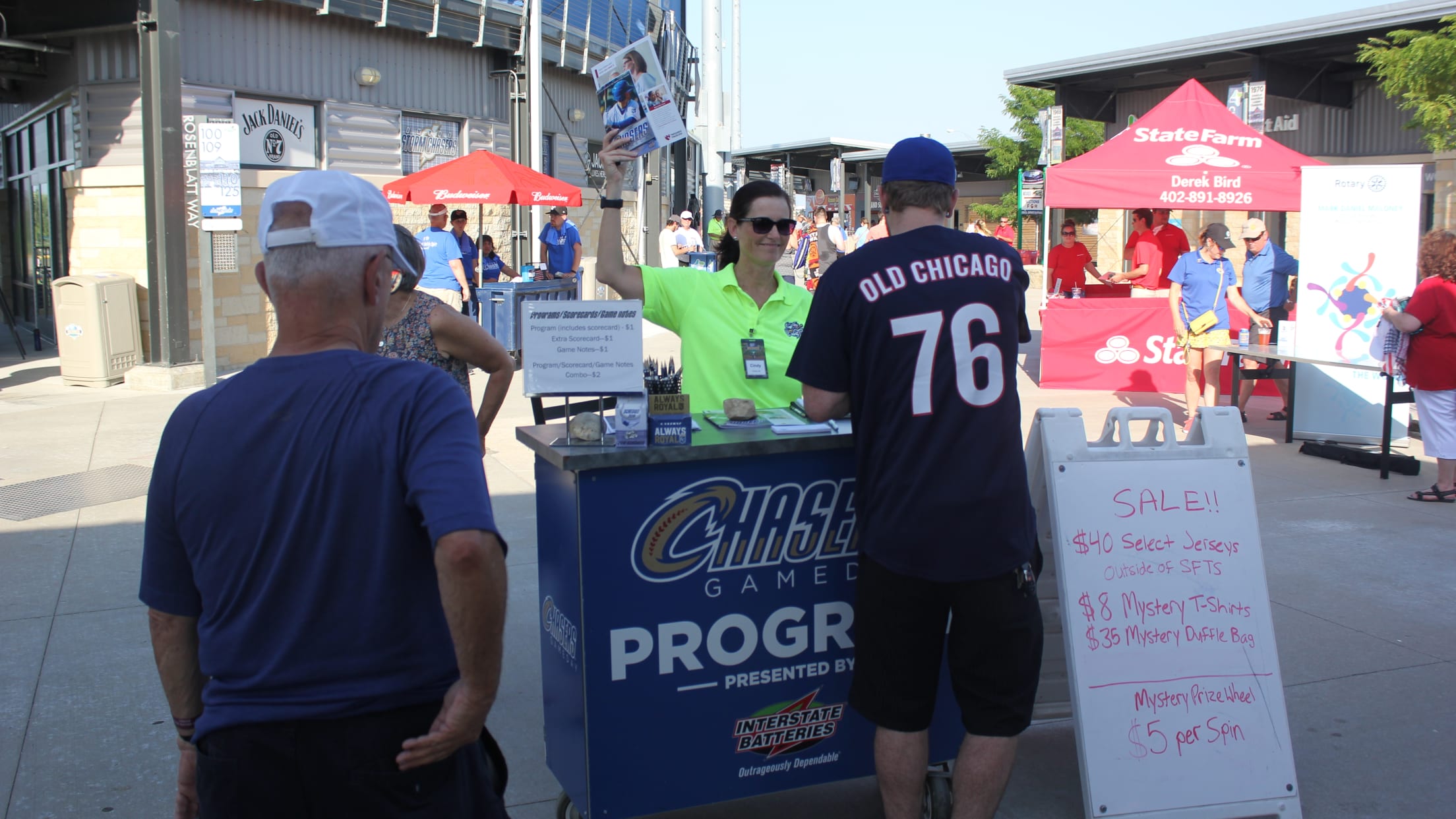 Although we haven't had any games to this point, you will find a publication of our Chasers Game Spring Edition presented by Interstate Batteries below to read at your leisure. It holds many stories within it You can read in the preview below or click here to view full screen
San Jose Giants Offer First-Ever Turkey Mike's BBQ To-Go
On-Field Drive-Thru event Celebrates National Churro Day with BBQ and Churros on June 6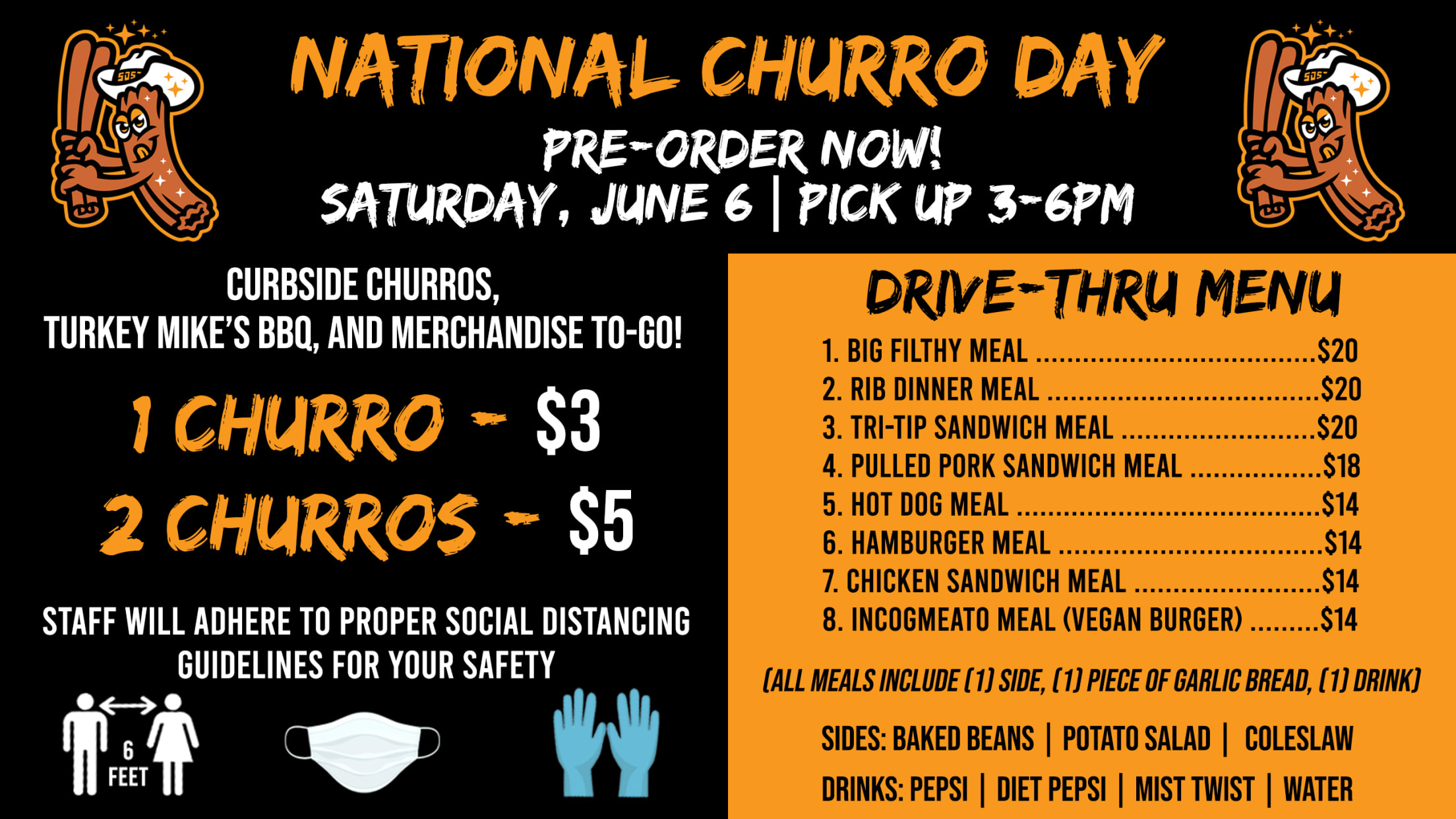 San Jose, CA- It's Churro Time! The San Jose Giants are thrilled to announce the first Turkey Mike's to-go event in organization history at Excite Ballpark. In celebration of National Churro Day on Saturday, June 6, the Giants will host an on-field, drive-thru event where Giants fans can pick-up their
Tides announce concert series featuring local artists
Jack Up The Volume concert series, presented by HyVal Industries, spotlights local acts on Tides Facebook page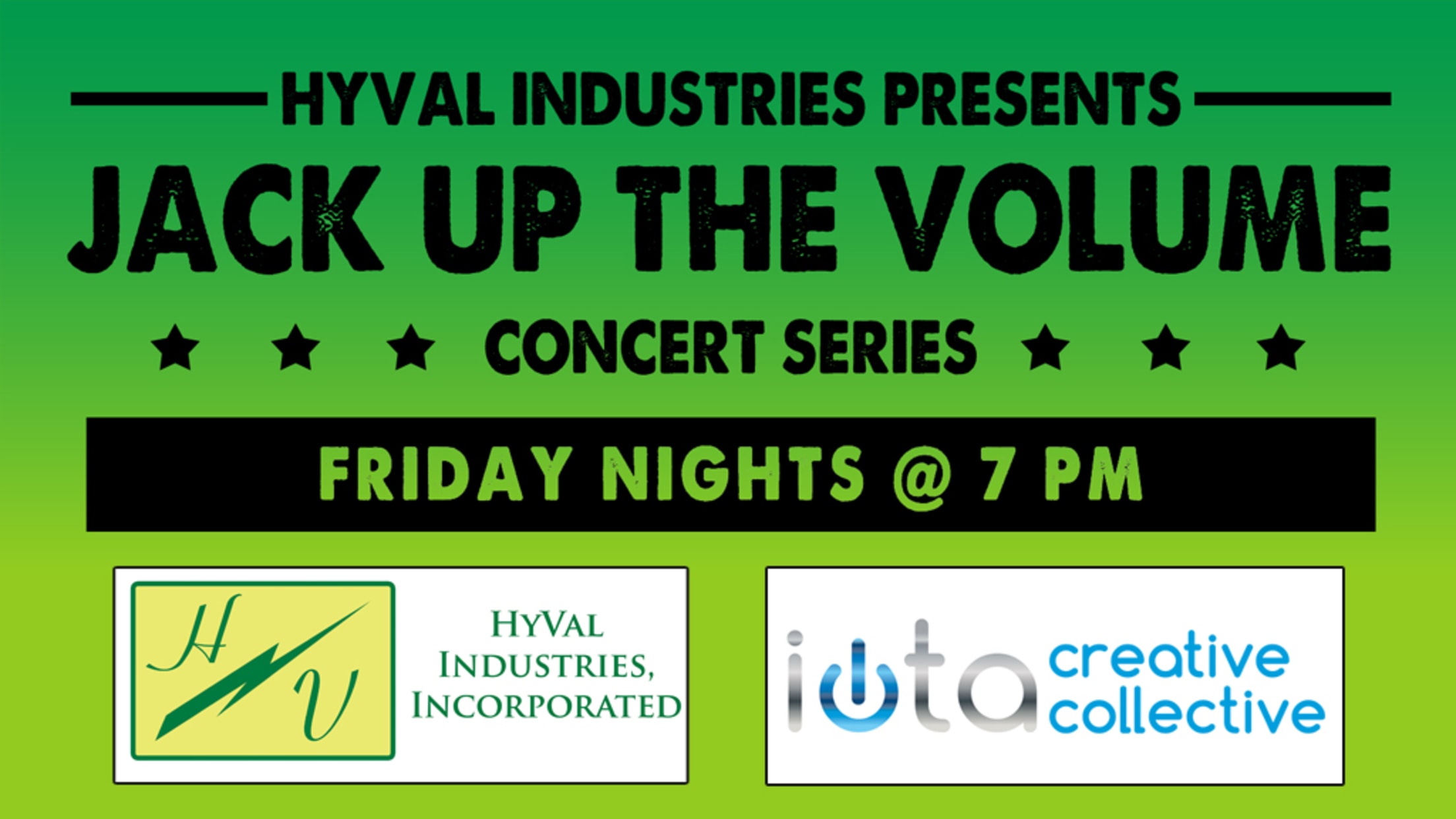 The Norfolk Tides today announced the creation of the JACK UP THE VOLUME CONCERT SERIES, which will be presented by local marine hydraulic company HyVal Industries, Inc. This eight-week virtual concert series will feature local musicians performing a variety of different genres on the Tides Facebook page at 7 pm
Black Bears Fans - Grab Your Gear Online and Give Back!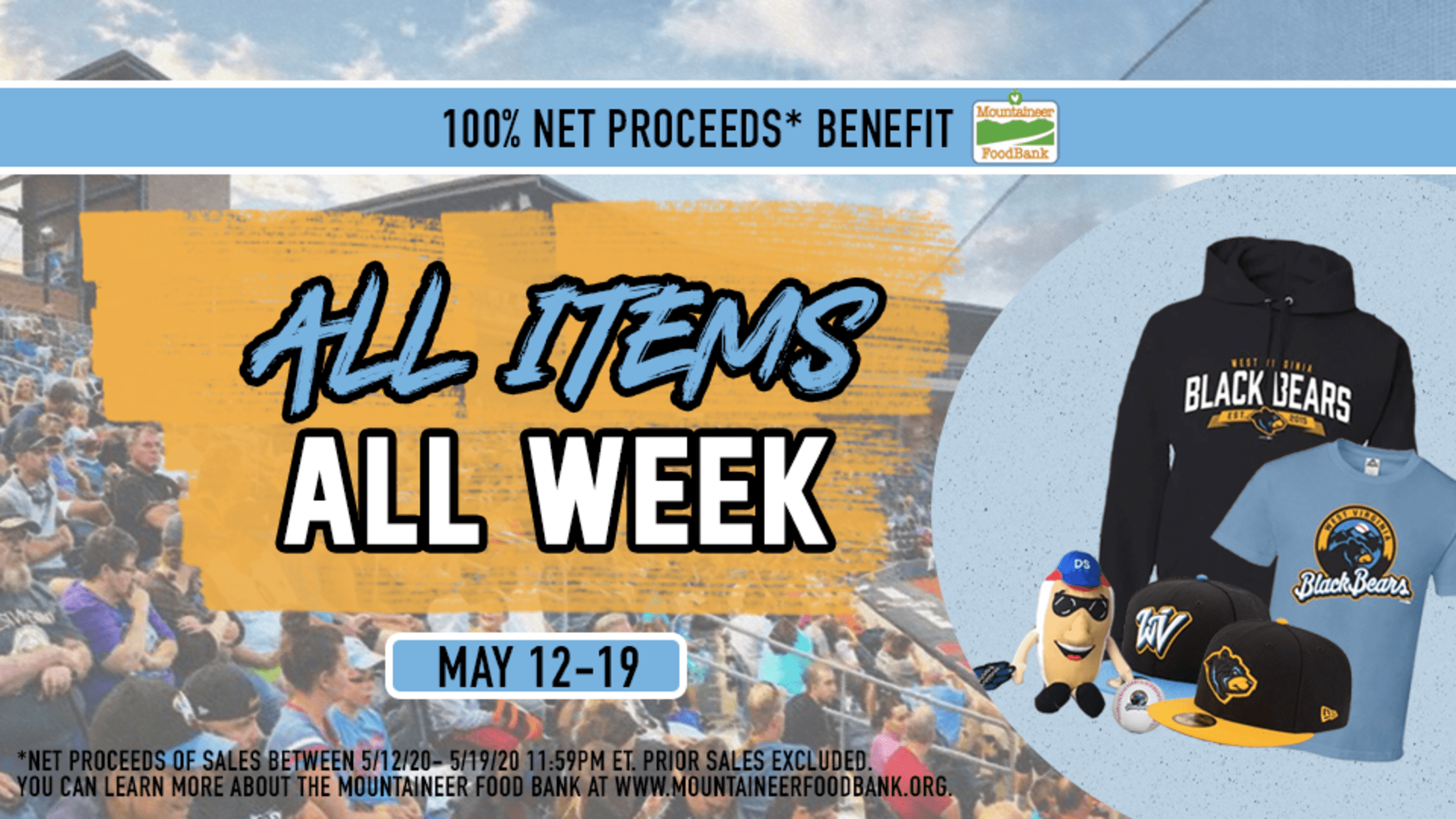 All online team store orders - 100% net proceeds benefit Mountaineer Food Bank Display your Black Bears gear with pride and contribute to the largest food bank in West Virginia with every order from the West Virginia Black Bears online team store!
> SHOP BLACK BEARS MERCH HERE here.
San Jose Giants and Excite Credit Union Partner for Frontlines Meal Fund
Organizations team up to provide meals to frontline personnel fighting COVID-19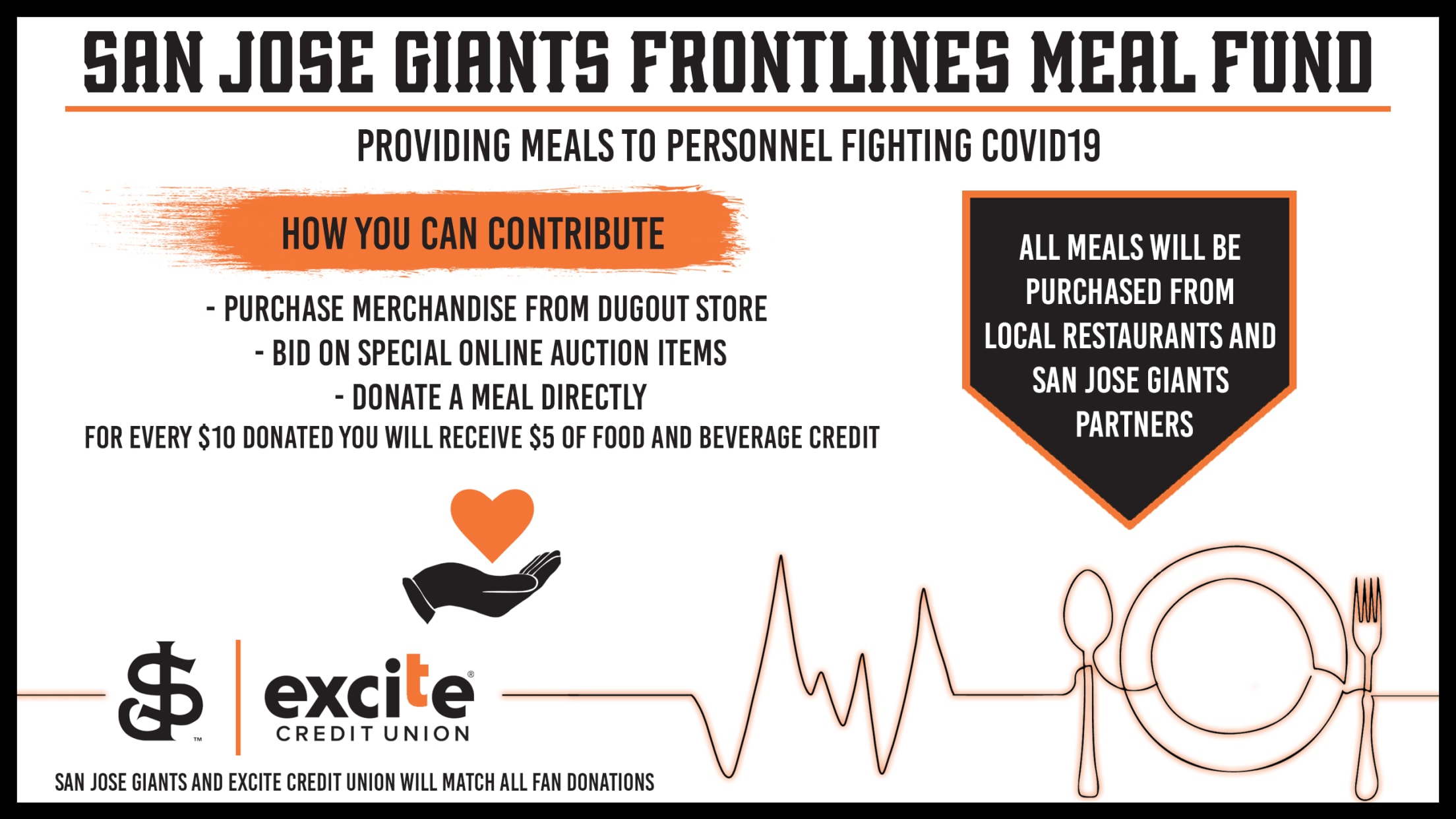 San Jose, CA- The San Jose Giants and naming rights partner, Excite Credit Union, announced today the Frontlines Meal Fund to support and show gratitude to personnel at the forefront of the fight against COVID-19. The Fund will provide meals to essential healthcare, police, fire and EMT personnel working tirelessly
Special Thanks to Our Grocery Store Partners and All Grocery Store Workers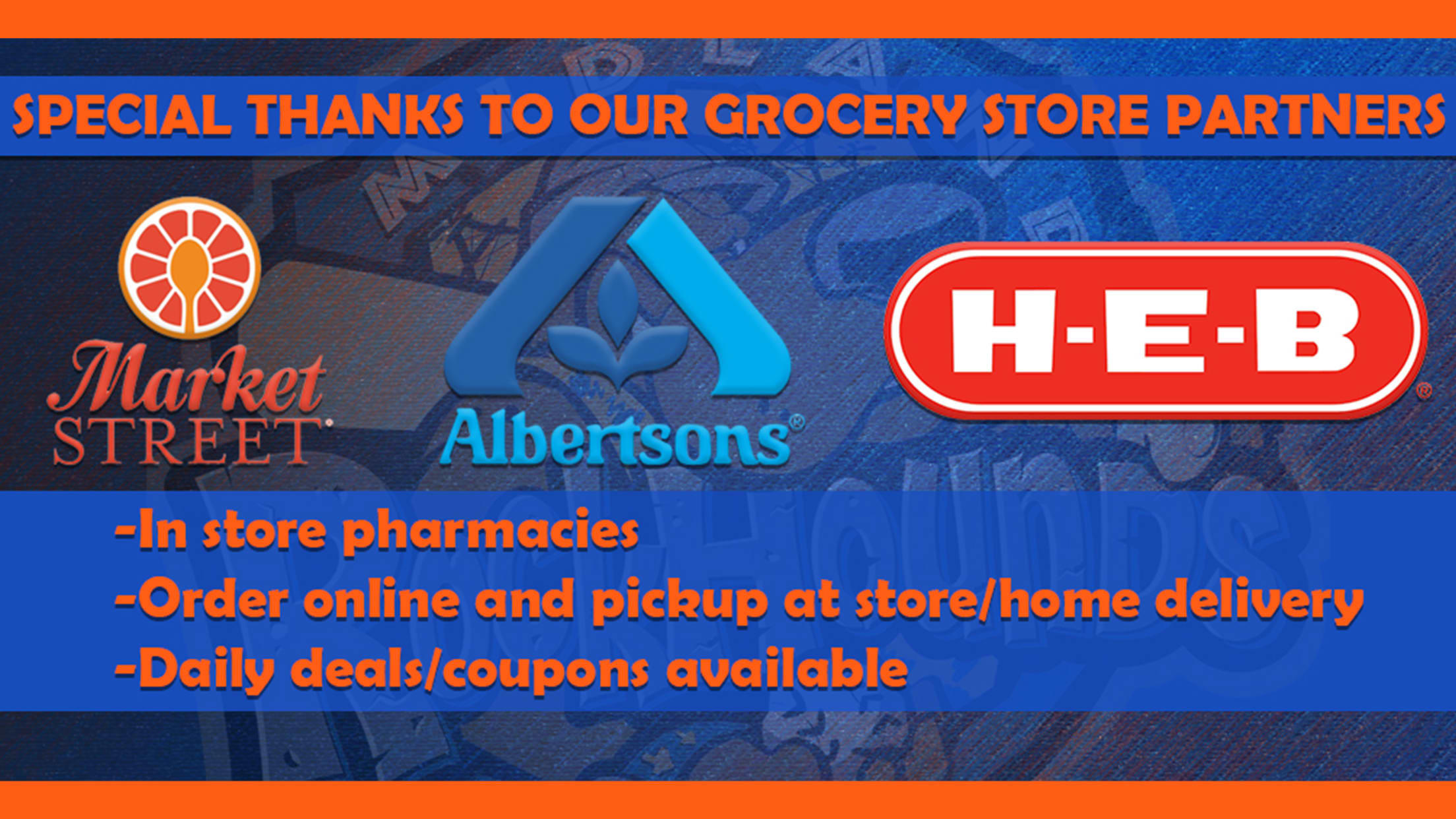 We want to thank all grocery store workers and our partners who are working tirelessly to keep supplies stocked. Thank you from the RockHounds!
Statement from the San Jose Giants regarding COVID-19
Start of Season Postponed and 2020 FanFest Cancelled
San Jose, CA- Earlier today Minor League Baseball announced, in a release, that the start of the 2020 season will be delayed. "In light of the current coronavirus outbreak, and after consultation with medical professionals and our partners at Major League Baseball, Minor League Baseball will delay the start of
2020 FanFest to take place Tuesday, April 7
Fans get first glimpse at team with preseason press conference and autograph opportunity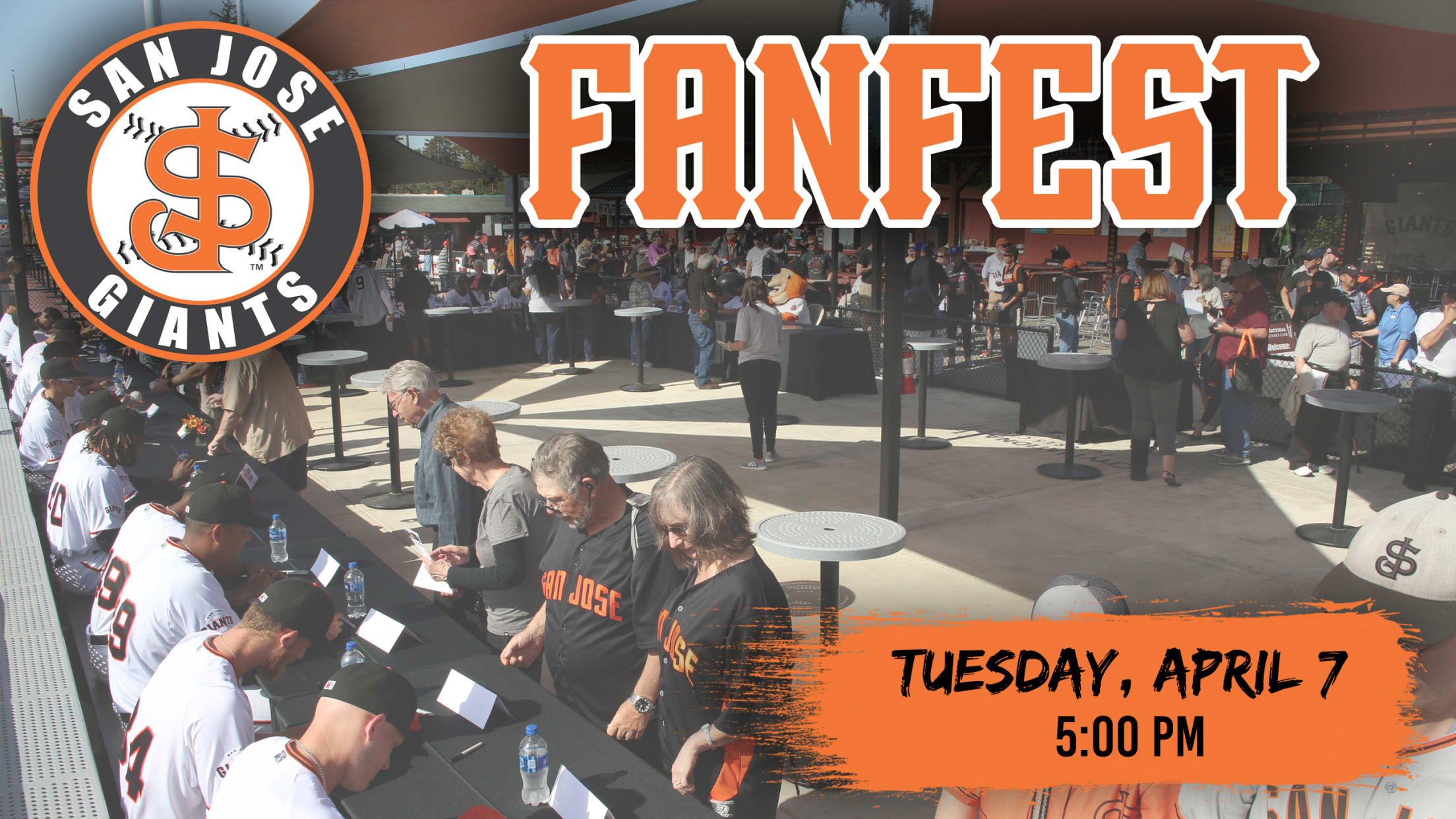 San Jose, CA- Members of the 2020 San Jose Giants will join their coaches and fans for the Annual San Jose Giants FanFest at Excite Ballpark on Tuesday, April 7 beginning at 5:00 PM. It will be the first opportunity for fans and media to meet the 2020 roster and
Monthly Pass and Costco Partnership Announced
More affordable ways than ever to come to the ballpark in 2020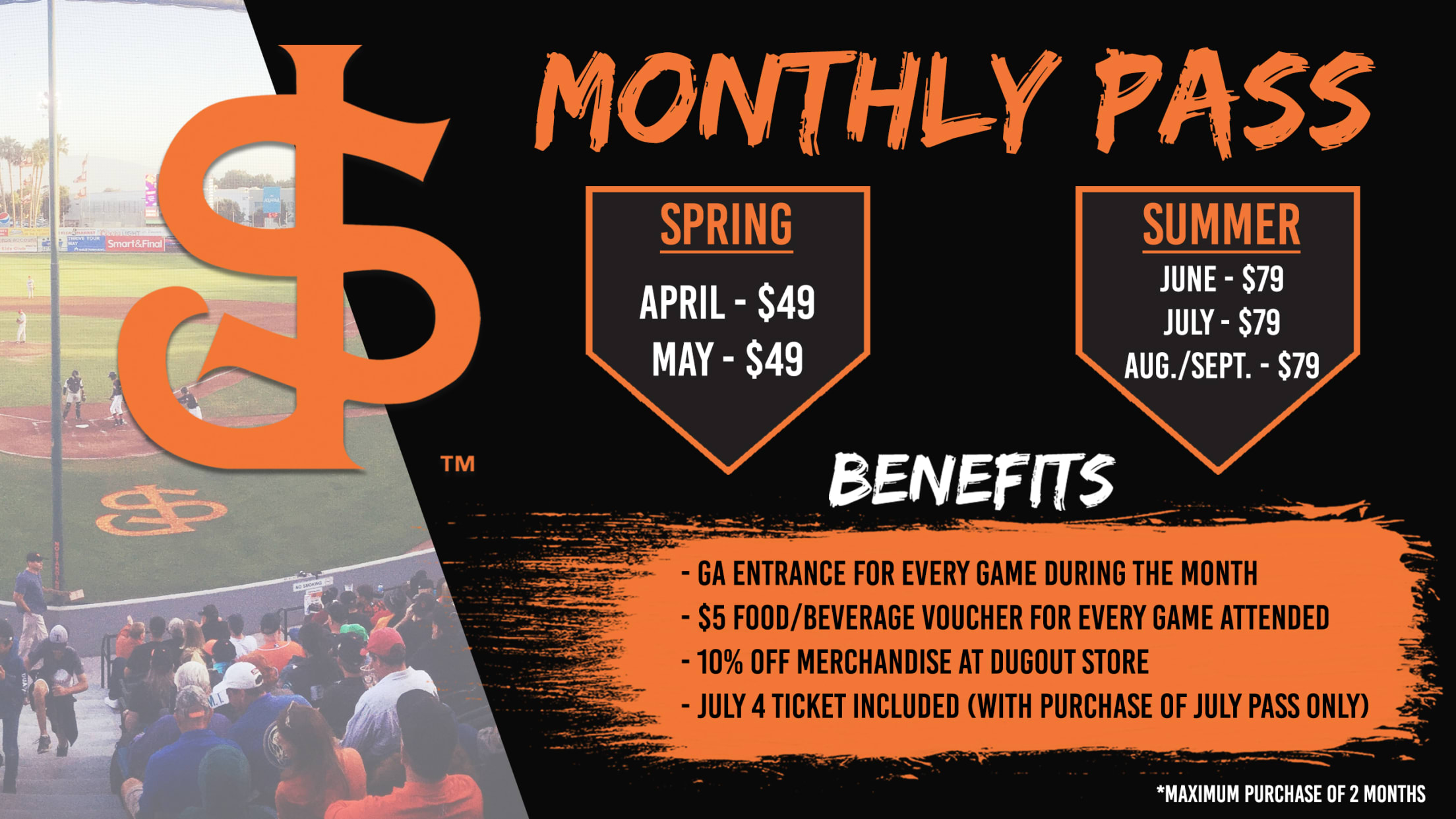 San Jose, CA- The San Jose Giants announced today three new ticket offers for the 2020 season. Fans looking to secure tickets for an entire month can do so with new Spring and Summer Monthly Passes. A Monthly Pass allows General Admission entrance to each San Jose Giants home game
LMB: Top 10 de extranjeros según "Mr. 300"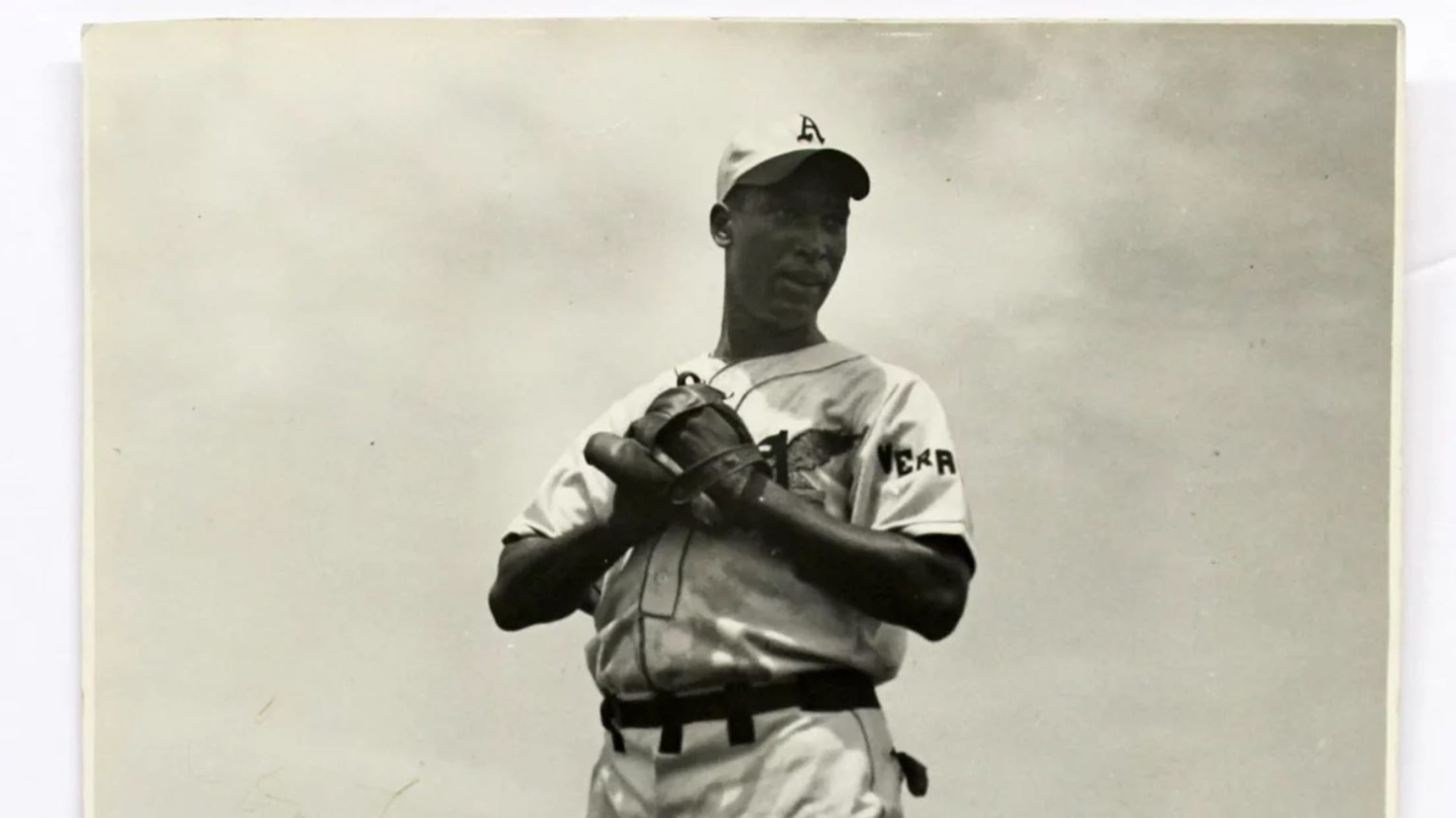 Ciudad de México (lmb.com.mx) 29 de septiembre.- Los 95 años de historia de la Liga Mexicana de Beisbol han contado con la presencia de peloteros extranjeros que marcaron época. Los más destacados han llegado principalmente de Estados Unidos y Cuba para aumentar el nivel del circuito veraniego. Muchos dejaron huella
Former Jacksonville infielder Soto makes MLB debut
First MLB appearance comes after 10 seasons in minor leagues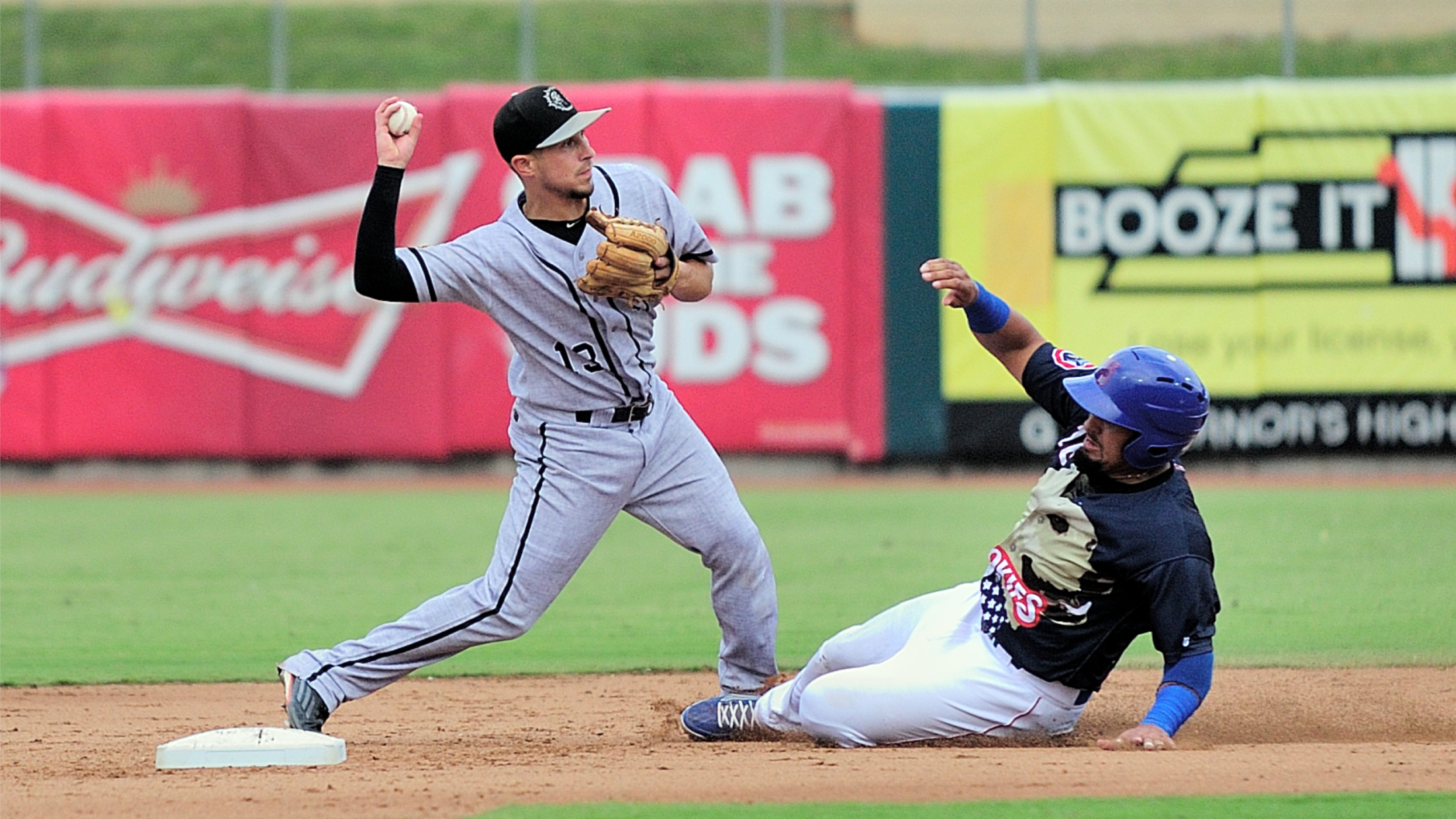 JACKSONVILLE, Fla. – Former Jacksonville infielder Elliot Soto made his major league debut on Friday for the Los Angeles Angels against the Los Angeles Dodgers at Dodger Stadium. Soto is the 12th Jacksonville alumnus to record his MLB debut during the 2020 season and the 561st player of Jacksonville's Double-A
Both Of Blue Wahoos Franchise Affiliates, 17 Players Are In MLB Postseason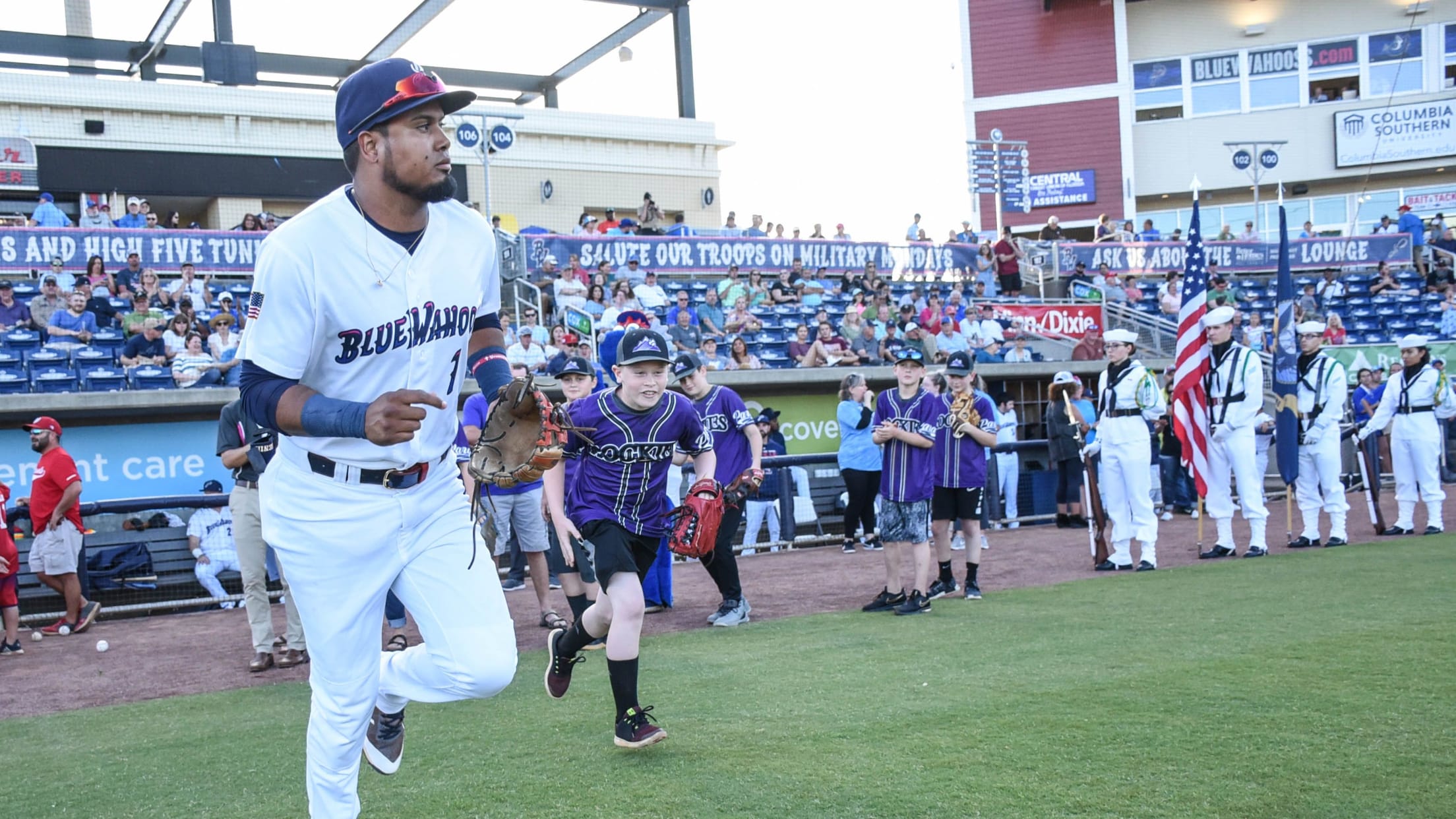 So, here we go, Major League Baseball's version of March Madness. After the shortest season, greatly impacted by the ongoing coronavirus pandemic, the most unique post-season that MLB has ever staged begins Tuesday and contains both of the affiliate teams in the Pensacola Blue Wahoos franchise history with the Minnesota
MLB Playoffs to Feature 14 Former Spokane Indians Players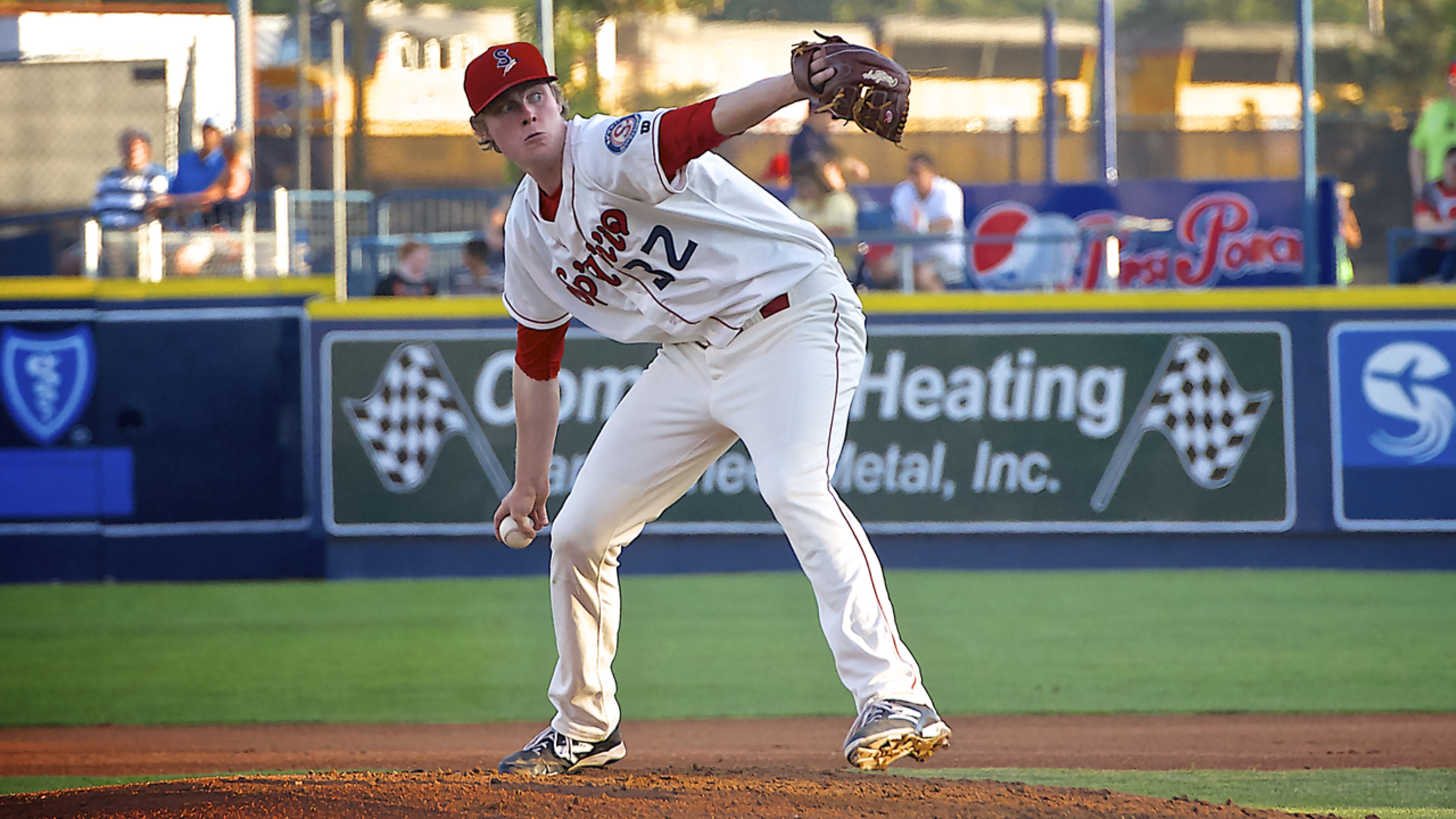 SPOKANE, Wash. - A strange and often surreal season in baseball has reached the home stretch as the 2020 MLB playoffs kick off with a new-look Wild Card round on Tuesday. The 16-team bracket—which includes the Milwaukee Brewers with a losing record—will begin with eight best-of-three series in neutral venues,
Jazz sets tone in final Marlins tune-up
No. 62 overall prospect homers, doubles, drives in three runs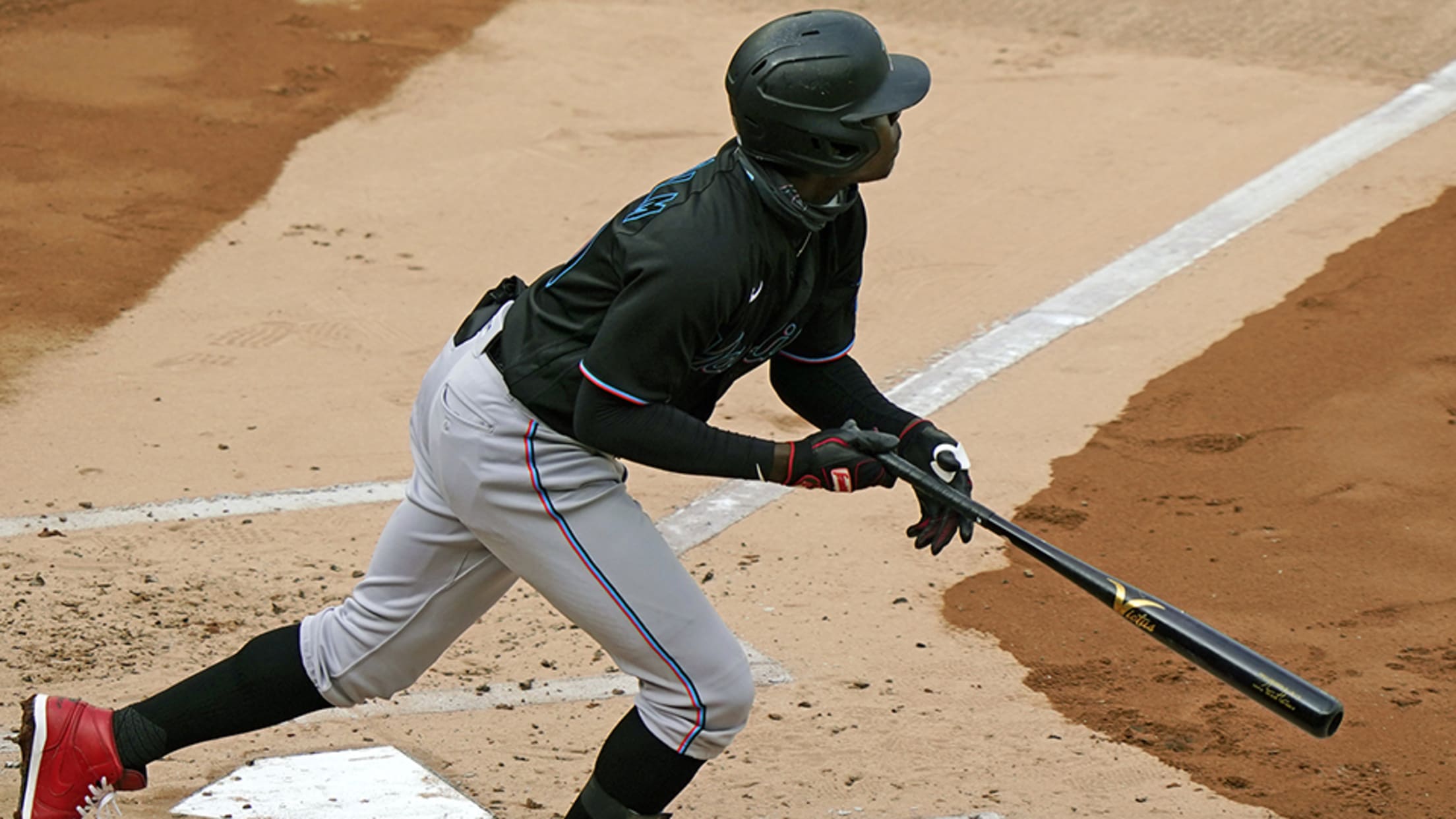 There was no playing second fiddle for Jazz Chisholm on Sunday. The fourth-ranked Marlins prospect was front and center as he put together his best performance in The Show with a homer, double, three RBIs and a pair of runs scored to lead his club to a 5-0 blanking of
Cardinals 15-Year Team: The Shortstops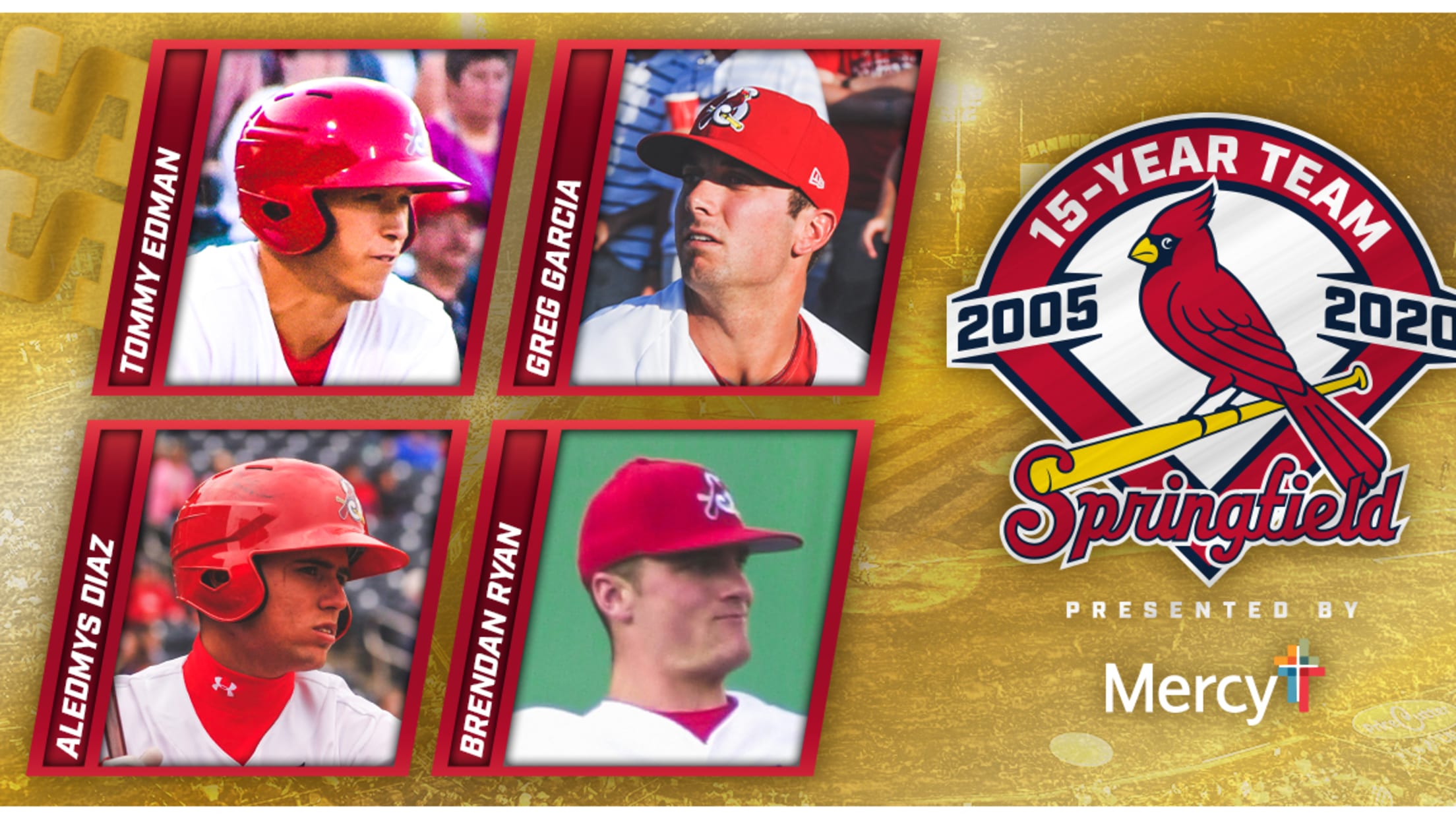 SPRINGFIELD, Mo. -- Aledmys Diaz, Tommy Edman, Greg Garcia or Brendan Ryan? Beginning Monday morning, your votes will decide which Cardinals alumni claims the starting shortstop spot on the Springfield Cardinals 15-Year Team, presented by Mercy. Fans will have two chances to vote for their favorite with polls running on
Buczkowski: Buffalo is and forever will be a Big League City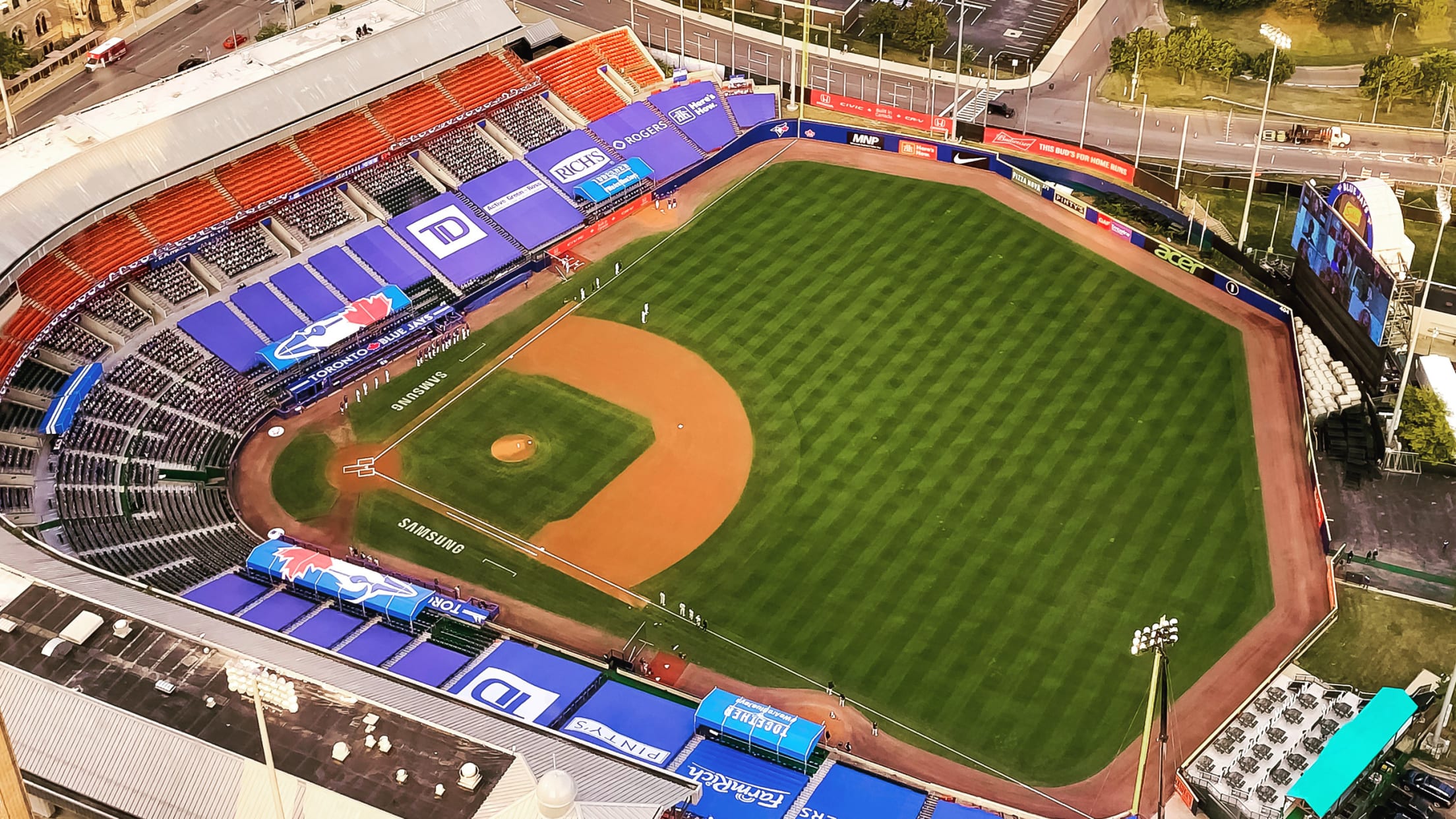 Bisons fans, When we officially got the news that Major League Baseball was coming to Buffalo, I immediately thought of the famous radio call of Kirk Gibson's 1988 World Series home run from the legendary Vin Scully... "In a year that has been so improbable, the impossible has happened." That's
Cubs summon southpaw Marquez to Majors
No. 64 overall prospect makes debut in regular-season finale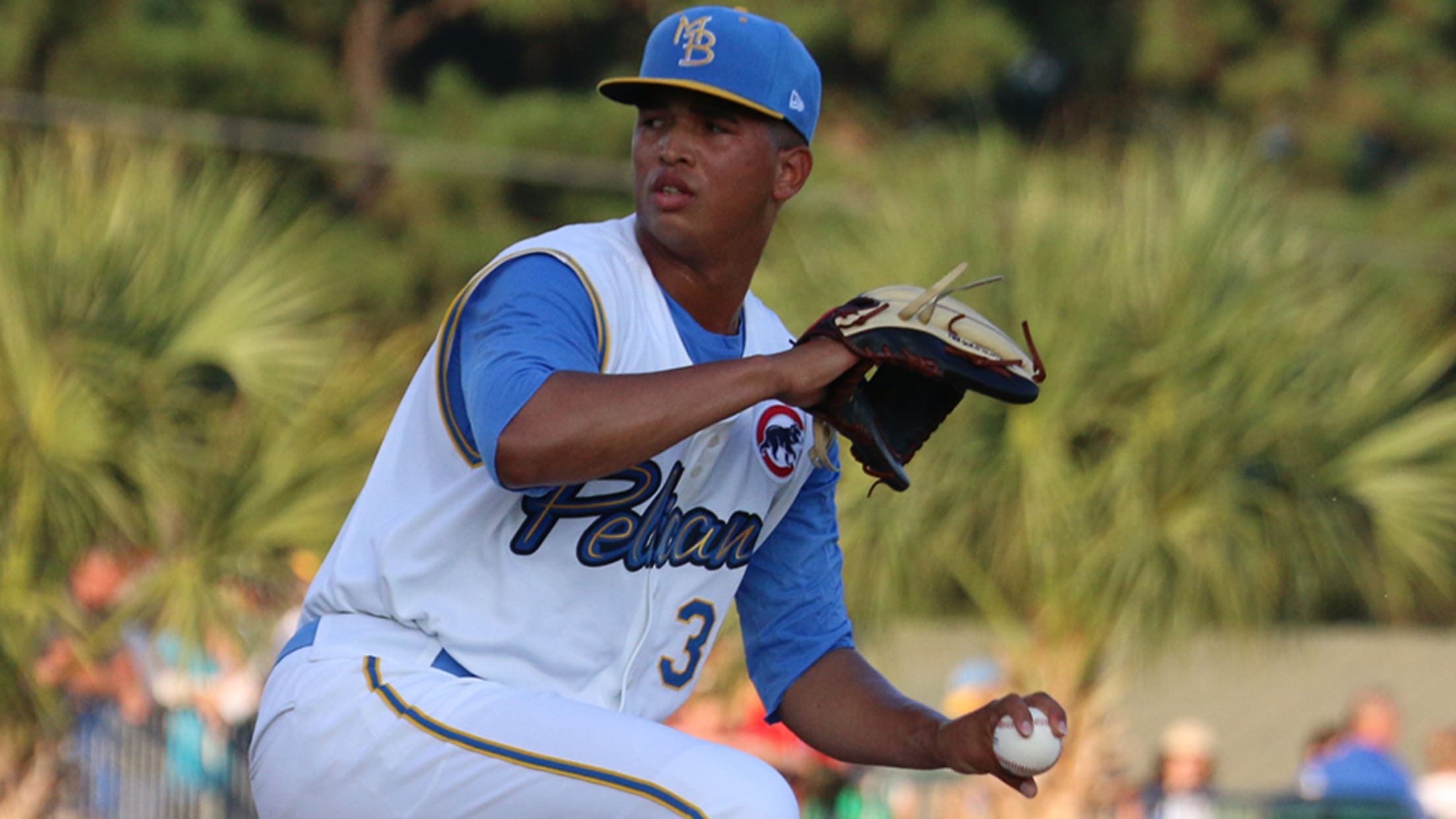 With the National League Central Division title already sealed and steaming toward the postseason, the Cubs have welcomed their top prospect to the North Side. Brailyn Marquez, MLB Pipeline's No. 64 overall prospect, was promoted to the Major Leagues on Sunday and entered the Cubs' regular-season finale in the eighth
Bucs' Hayes delivers 5-for-5 performance
No. 38 overall prospect extends hitting streak to seven games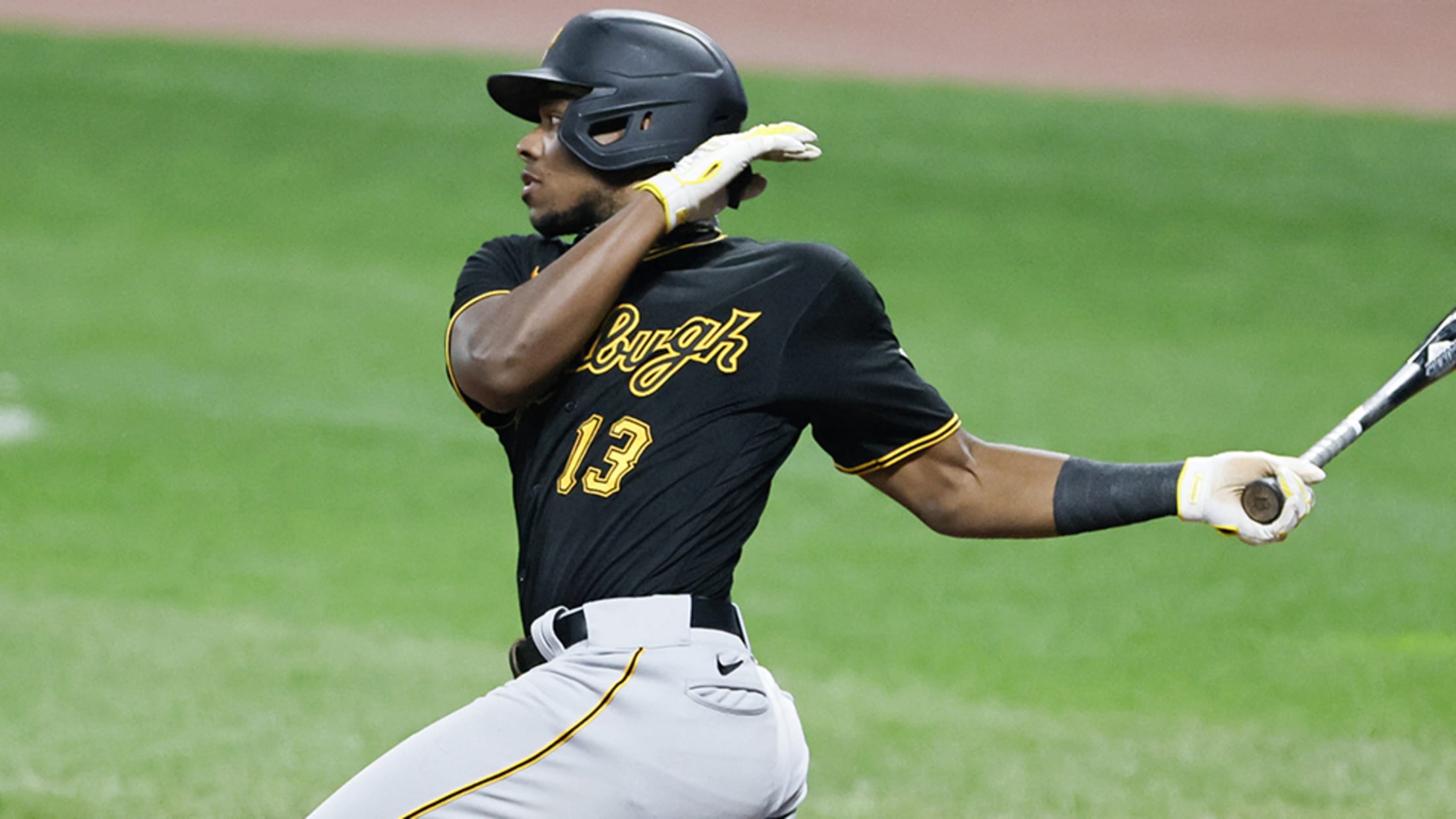 In less than a month since his first Major League callup, Ke'Bryan Hayes has emerged as a cornerstone of the rebuilding Pirates' future. And while the club is on the verge of a third consecutive last-place finish in the National League Central, its second-ranked prospect showed why he could be
Blue Jays keep winning, top Orioles, 5-2
Toronto closing in on franchise record at Sahlen Field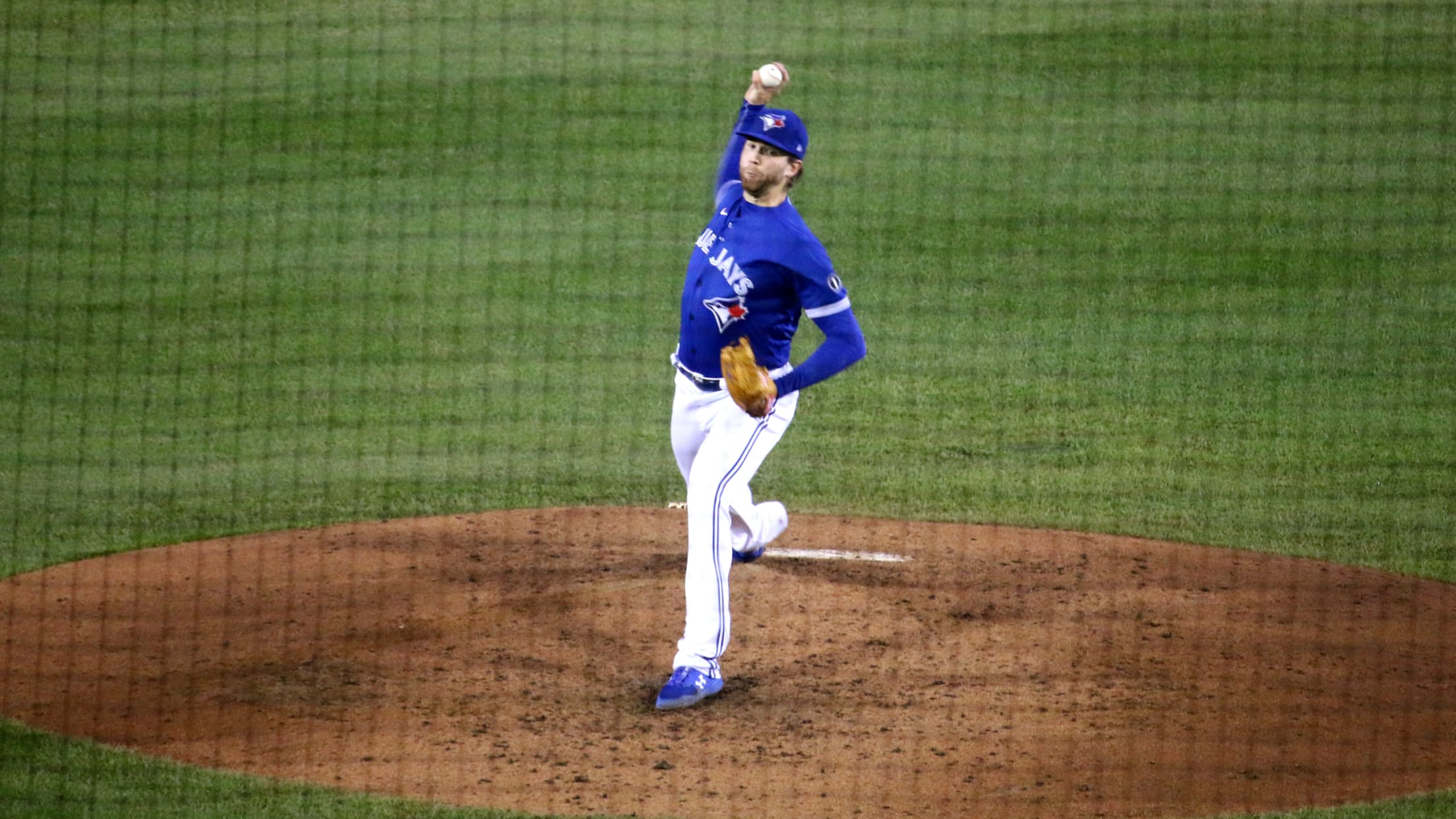 Saturday's game between the Blue Jays and the Orioles featured a couple of things that have been common at Sahlen Field, both this year and last… the Blue Jays hitting home runs and T.J. Zeuch throwing strikes and getting ground balls. Toronto defeated Baltimore in impressive fashion, 5-2, for their
Rangers' Huff has Texas-sized night with bat
No. 70 overall prospect uses both fields in first multi-homer game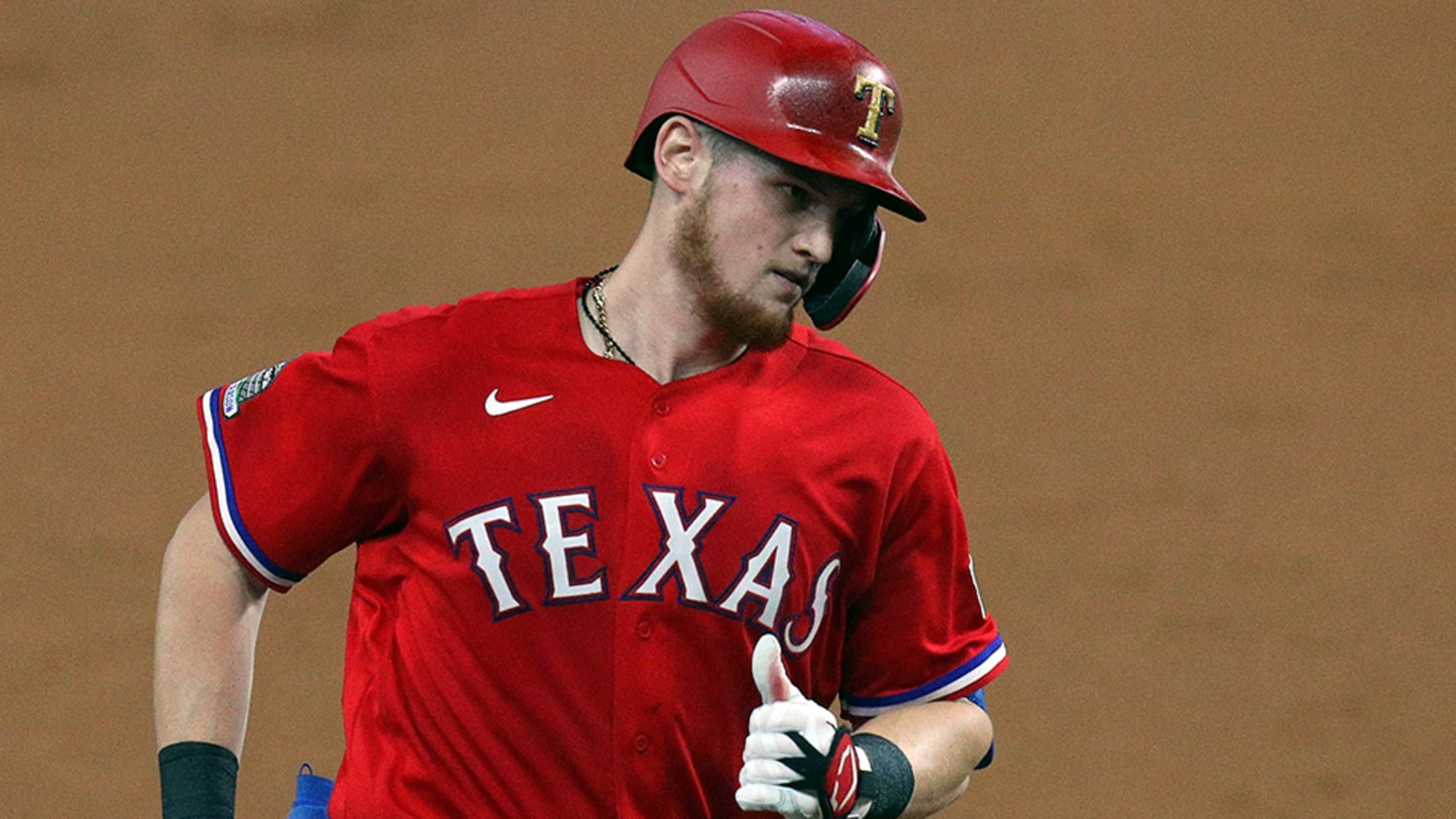 Sam Huff's 60-grade power figures to do a lot of damage from the middle of the Rangers' lineup at Globe Life Field for years to come. Consider what happened Friday night to be an appropriate first act. The second-ranked Rangers prospect launched his first home run at Texas' new ballpark
Jays' Pearson blazes his way into record books
No. 7 overall prospect hurls 101.5 mph heater, sets club mark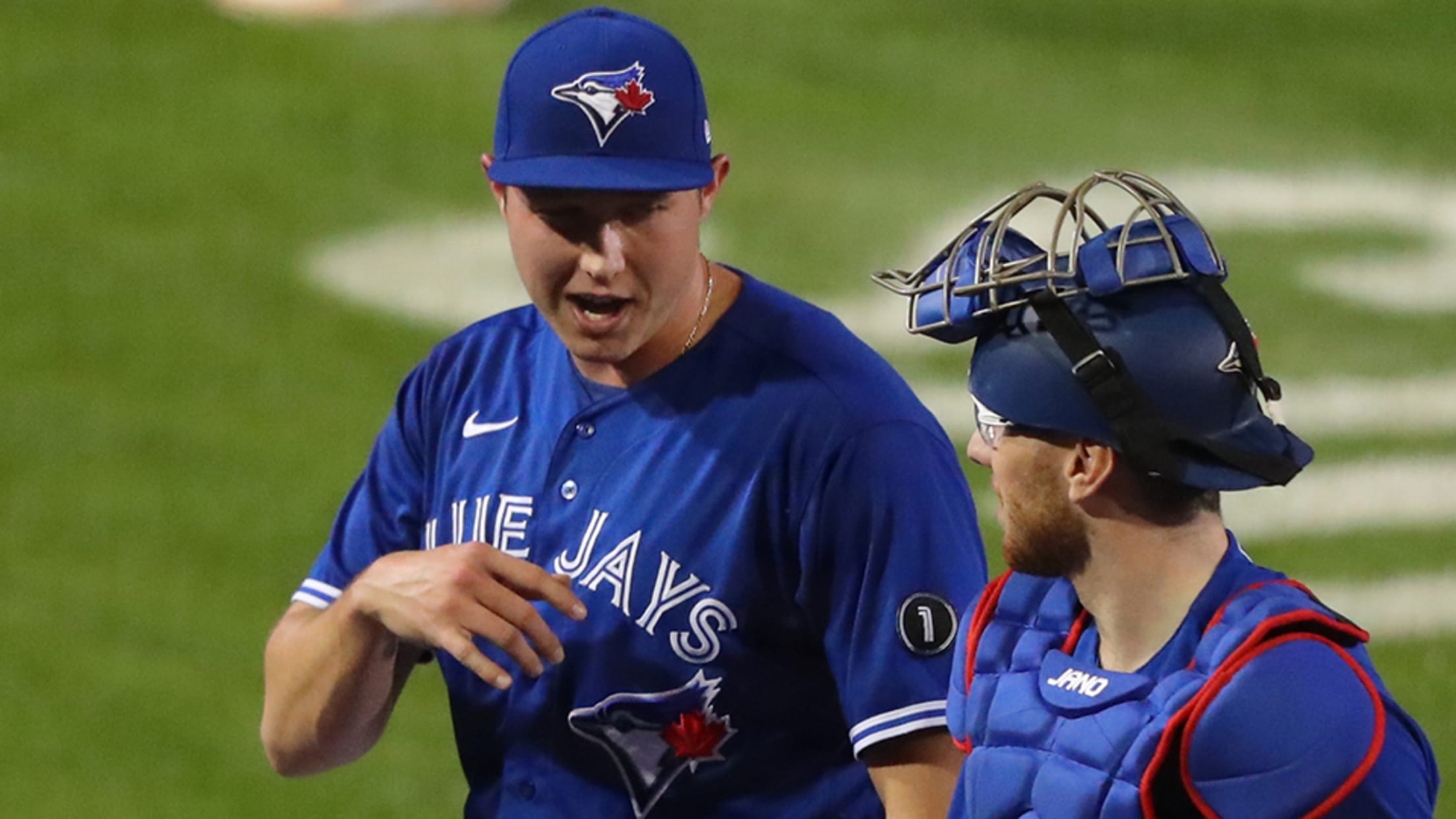 It's no secret that Nate Pearson throws hard. Through three Minor League seasons and a handful of appearances in the bigs this year, the top Blue Jays prospect put on display one of the best fastballs in the game and in the Toronto organization as a whole. Now, after just