Broadcaster Farber chases his dream to NBA
Former Minors commentator now voice of Charlotte Hornets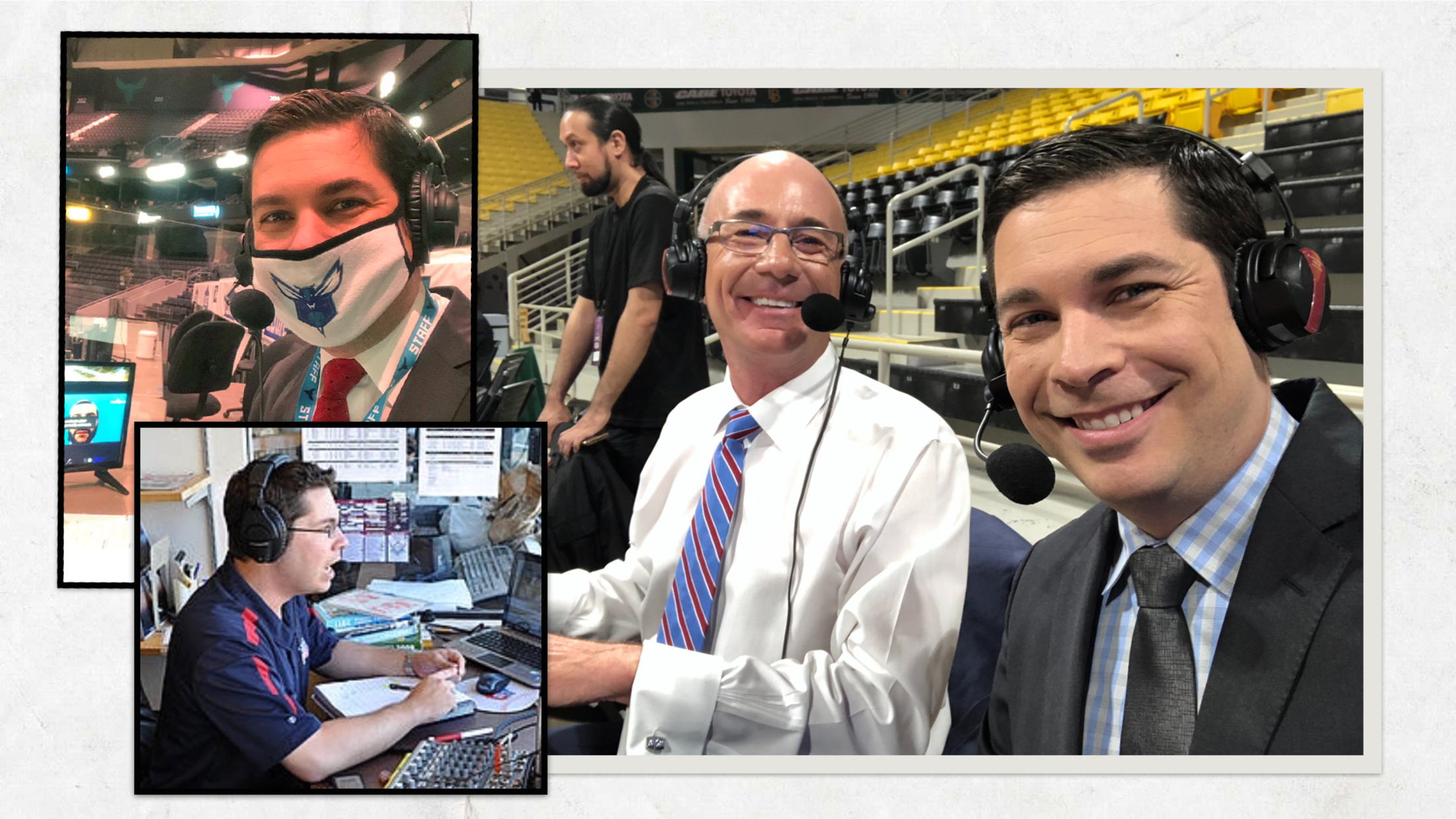 If life in the Minor Leagues teaches a broadcaster anything, it's this -- learn to roll with the punches. Sam Farber spent years absorbing that lesson, and now, having reached one of the dream destinations of a sportscasting career, he's grateful for it. All of it. After ascending through the
Cubs nab ranked quartet from Padres
Shortstop Preciado leads prospect haul in deal for Darvish, Caratini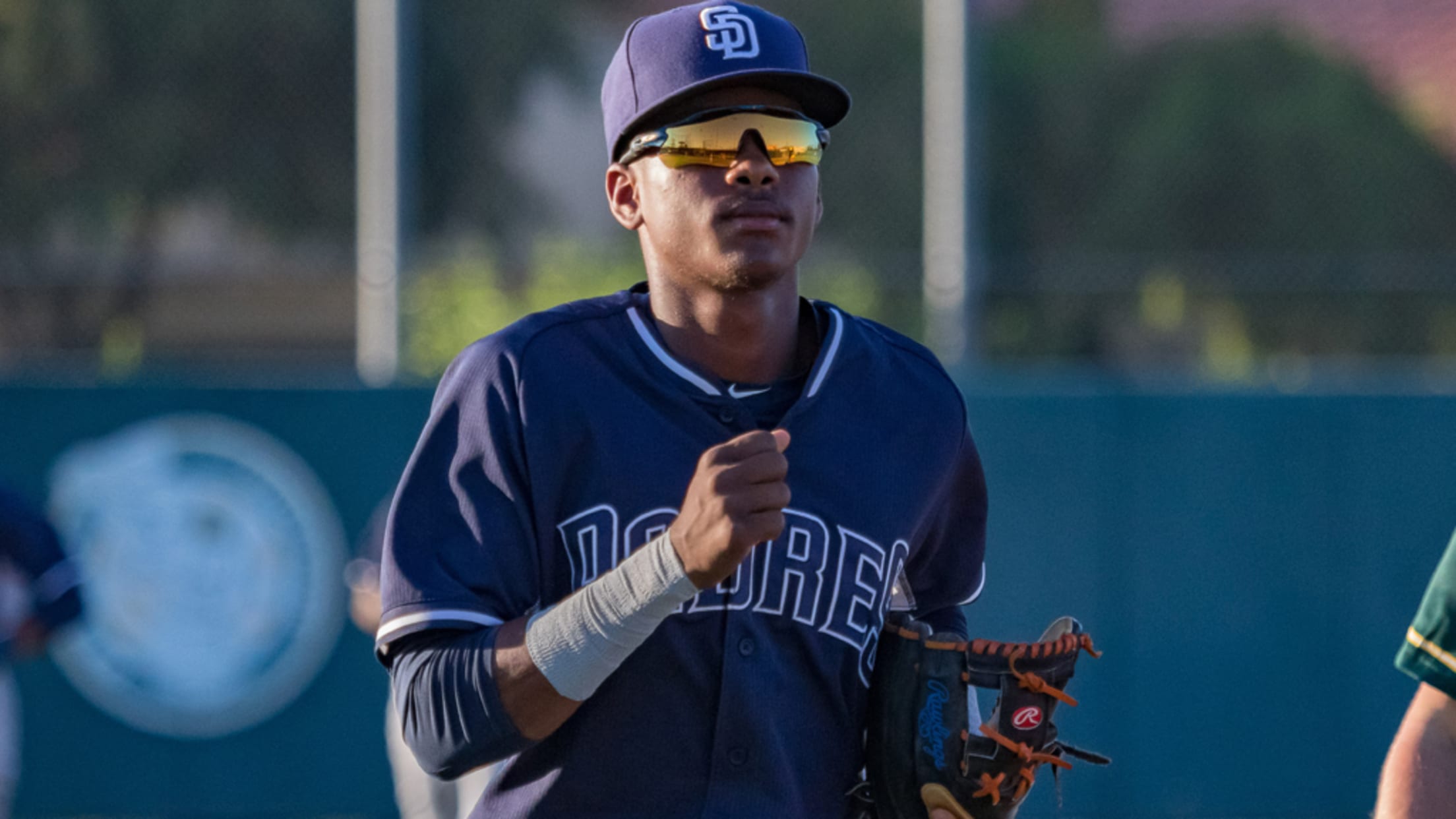 The San Diego Padres keep fueling the hot stove, and the Chicago Cubs are adding a haul of prospect talent. What was first reported Monday is now official. Chicago has acquired four ranked prospects from San Diego in shortstops Reginald Preciado and Yeison Santana along with outfielders Owen Caissie and
State of the System: Los Angeles Dodgers
Champs aim to continue dominance with talented reinforcements
Starting in October and running through the end of the year, MiLB.com's State of the System series will evaluate the strengths and weaknesses of each Major League organization, highlighting prospects who've made the biggest strides in 2020 and offering a peek at 2021. Finally. After more than three decades of
State of the System: Miami Marlins
Glut of top prospects propelled Miami to playoffs in 2020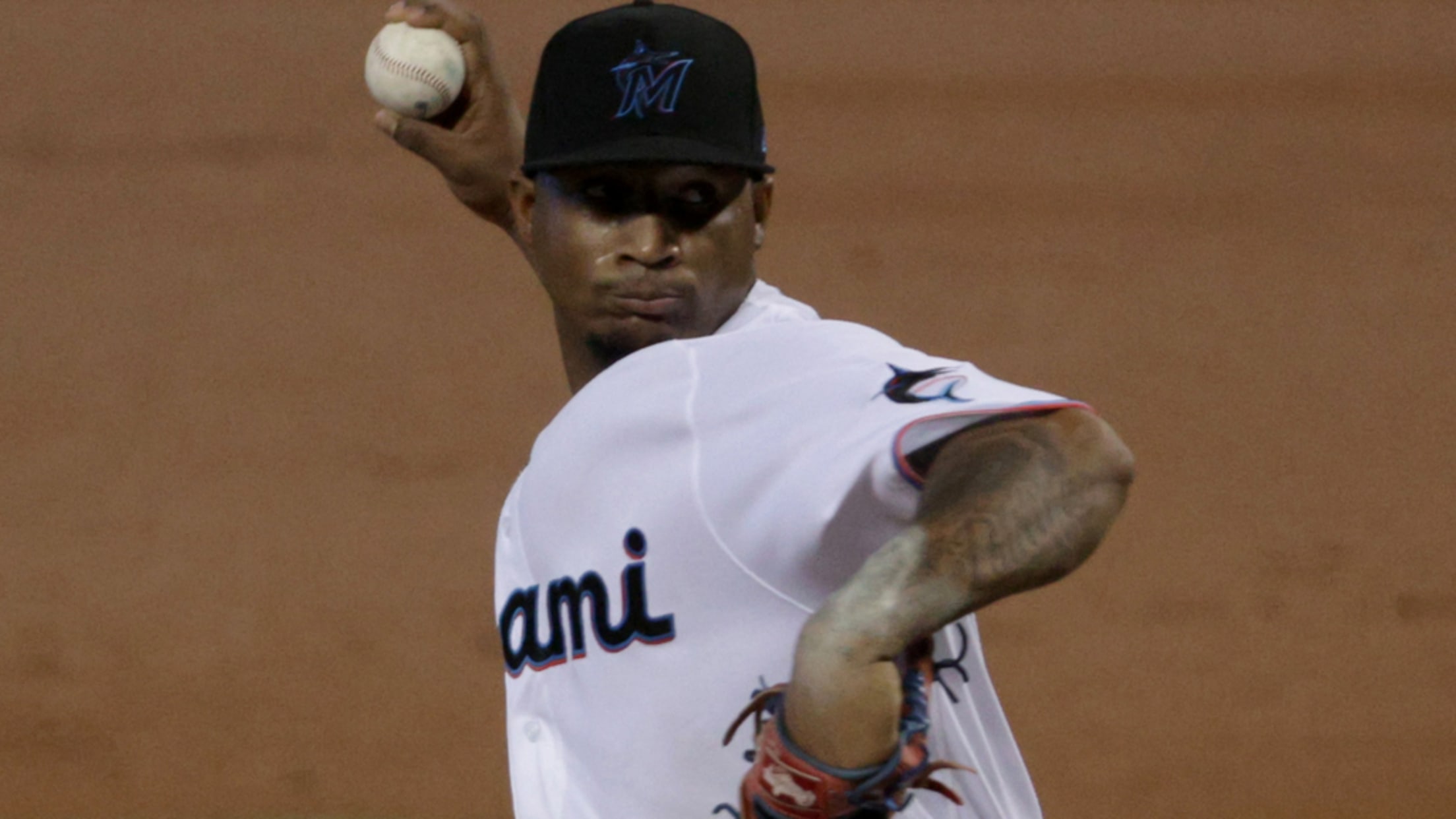 Starting in October and running through the end of the year, MiLB.com's State of the System series will evaluate the strengths and weaknesses of each Major League organization, highlights prospects who've made the biggest strides in 2020 and offers a peek at 2021. The Major League season was barely underway
Rangers' Crouse on track for 2021 return
Sixth-ranked prospect had elbow surgery following '19 season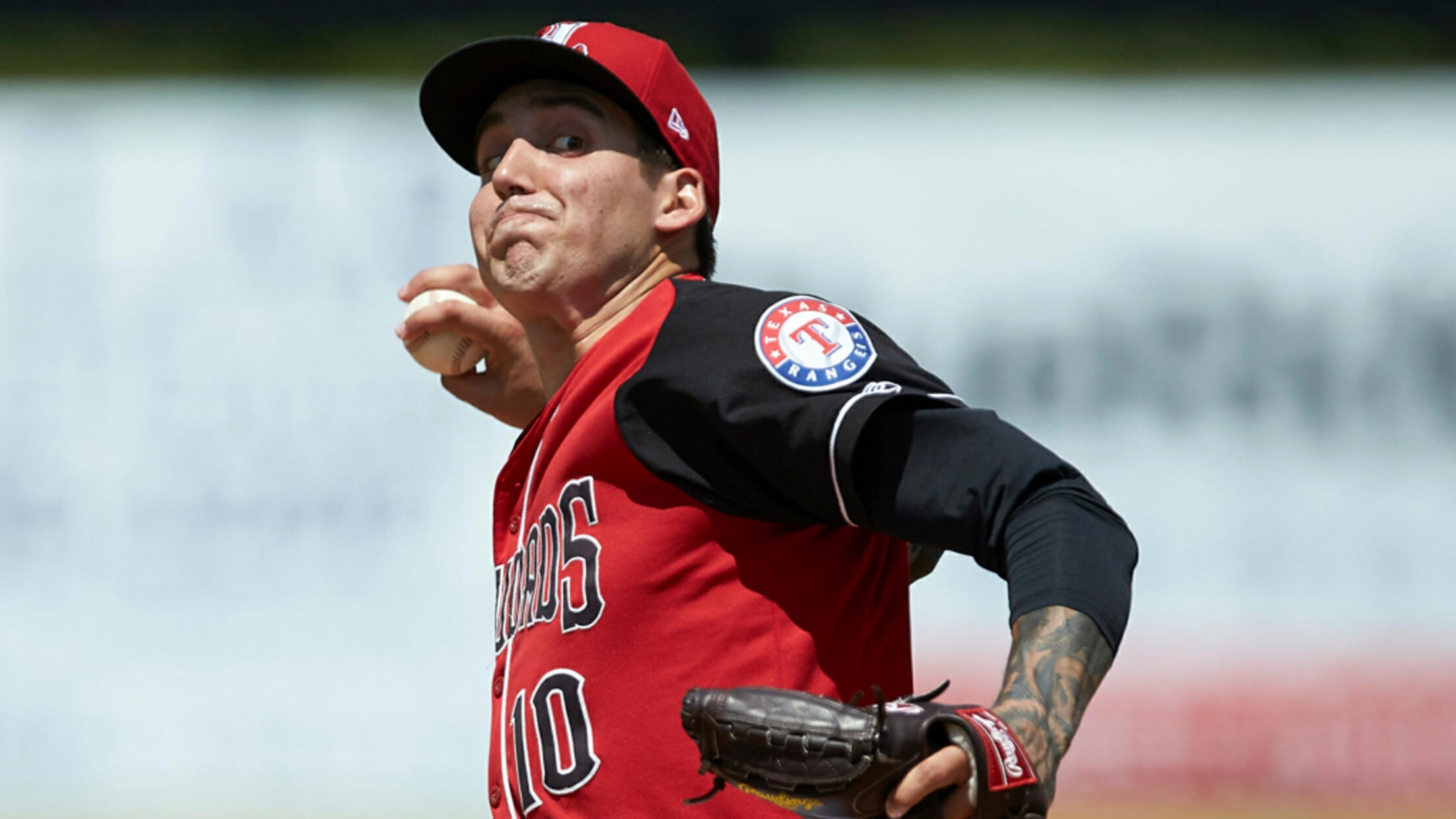 The Rangers got positive returns from a lot of highly regarded prospects on the field at their alternate training site during baseball's off-kilter 2020 season. One of Texas' top talents wasn't included in that group, but he's still been progressing in the offseason. Sixth-ranked Rangers prospect Hans Crouse has become
State of the System: New York Mets
Top prospects Mauricio, Alvarez got valuable time at alternate site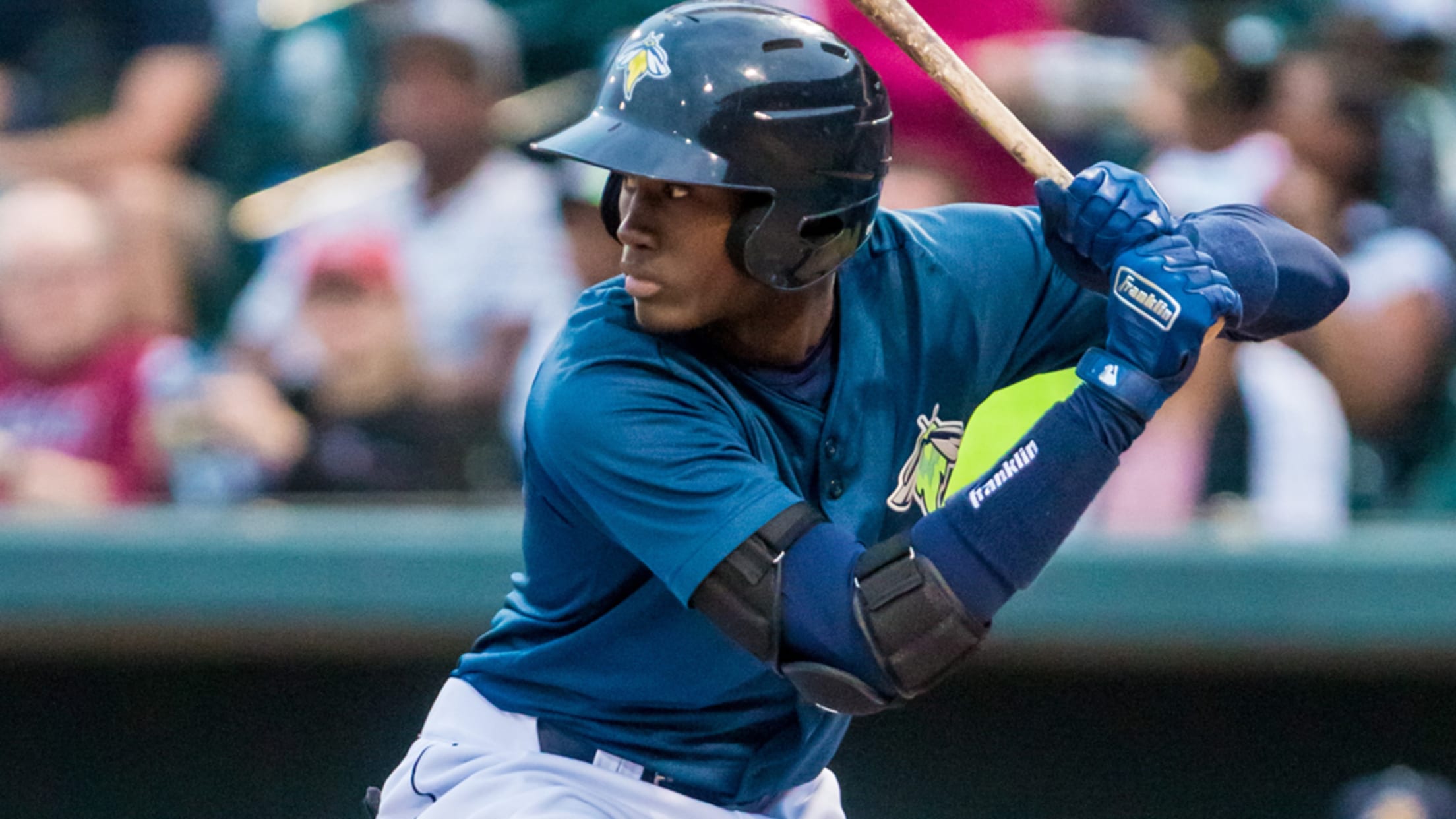 Starting in October and running through the end of the year, MiLB.com's State of the System series will evaluate the strengths and weaknesses of each Major League organization, highlights prospects who've made the biggest strides in 2020 and offers a peek at 2021. The offseason is barely a week old
Arozarena belts parting shot in World Series
Tampa Bay's No. 19 prospect caps postseason with 10 home runs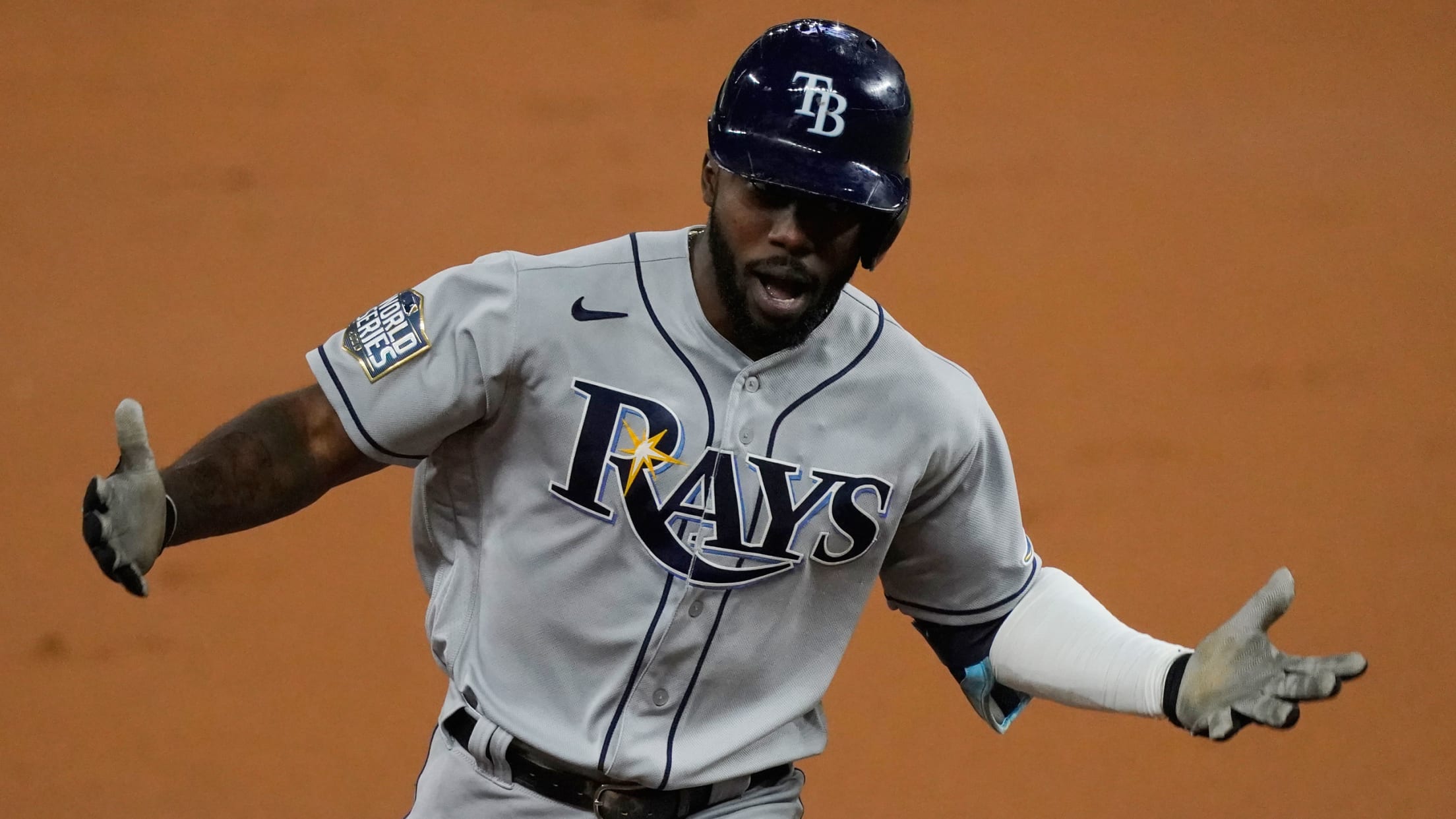 In what turned out to be the season's final night, Randy Arozarena took a bow. Though it wasn't enough to extend the World Series, Tampa Bay's No. 19 prospect became the first player in Major League history with 10 homers in the postseason, blasting a solo shot in the first
State of the System: Texas Rangers
Huff, Taveras among those with valuable big league time in 2020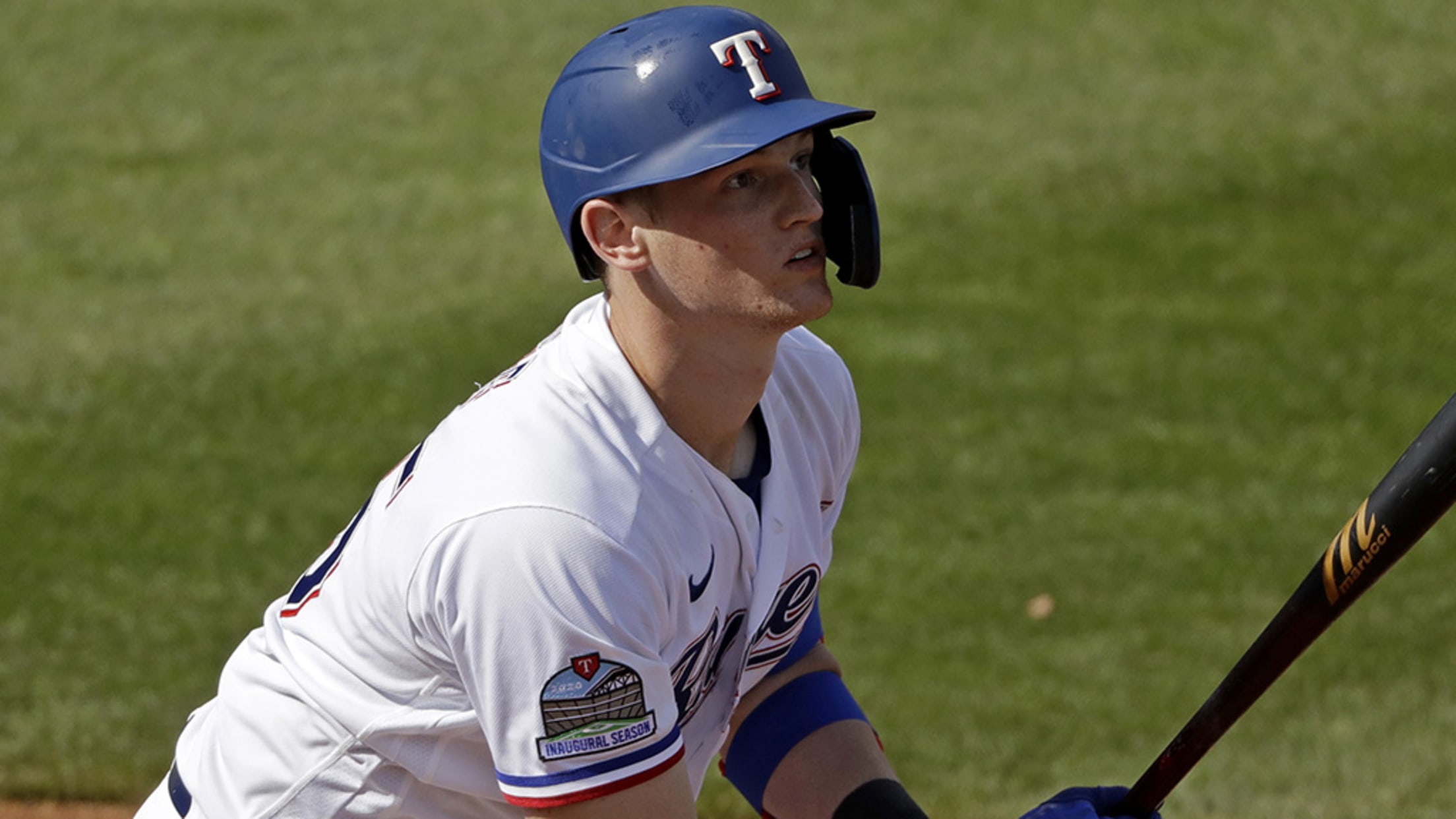 Starting in October and running through the end of the year, MiLB.com's new State of the System series evaluates the strengths and weaknesses of each Major League organization, highlights prospects who've made the biggest strides in 2020 and offers a peek at 2021. The Rangers opened up Globe Life Park
Anderson posts zeros again for Braves
Club's No. 3 prospect turns in third straight scoreless playoff start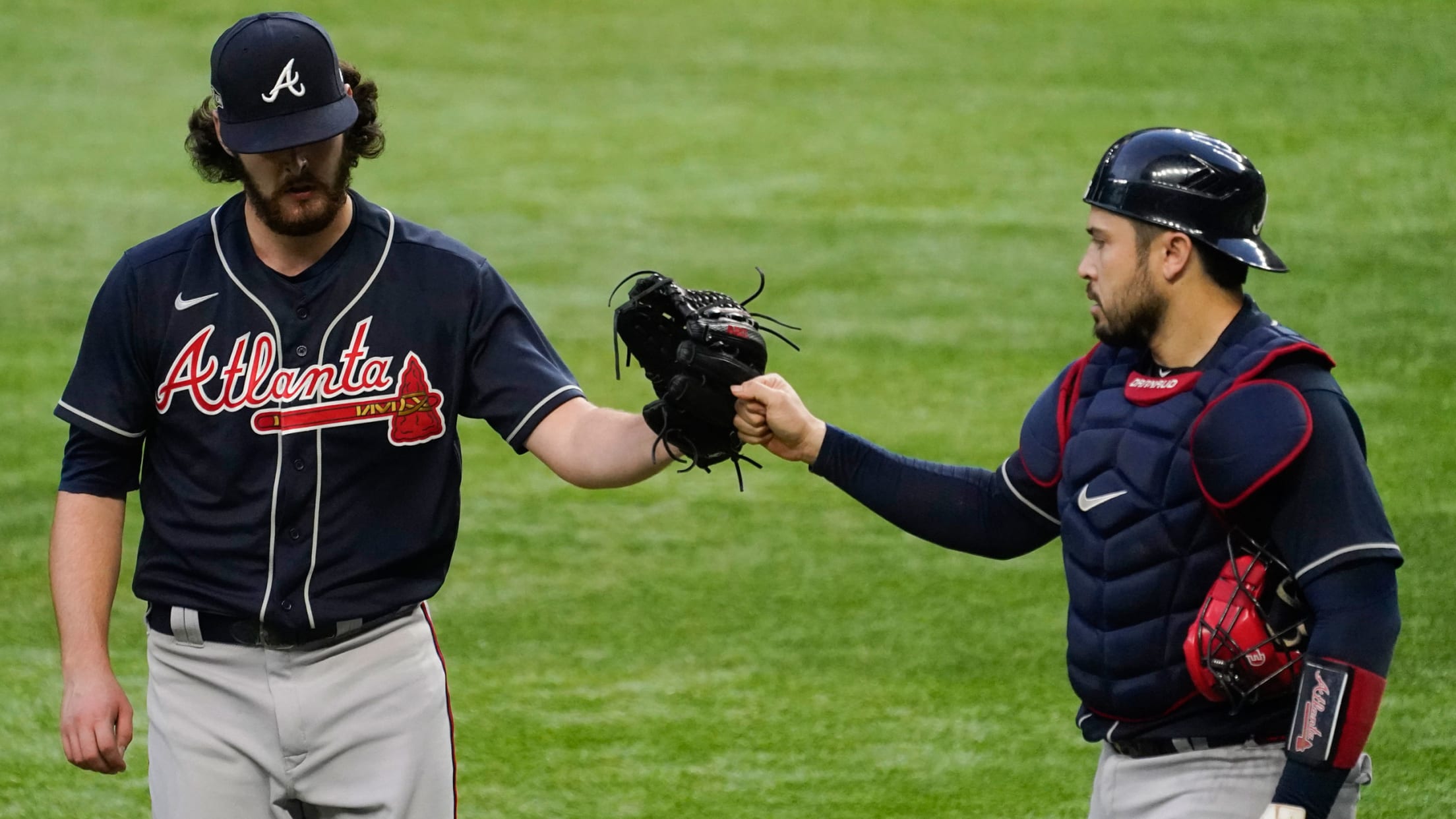 It might not have been pretty, but it was effective. In the postseason, the latter is all that counts. Baseball's No. 34 overall prospect Ian Anderson continued his team's dominant trend on the mound with four scoreless innings as Atlanta seized a 2-0 lead in the best-of-7 National League Championship
This time, Arozarena's power pays off for Rays
Tampa Bay's No. 19 prospect homers on another multi-hit night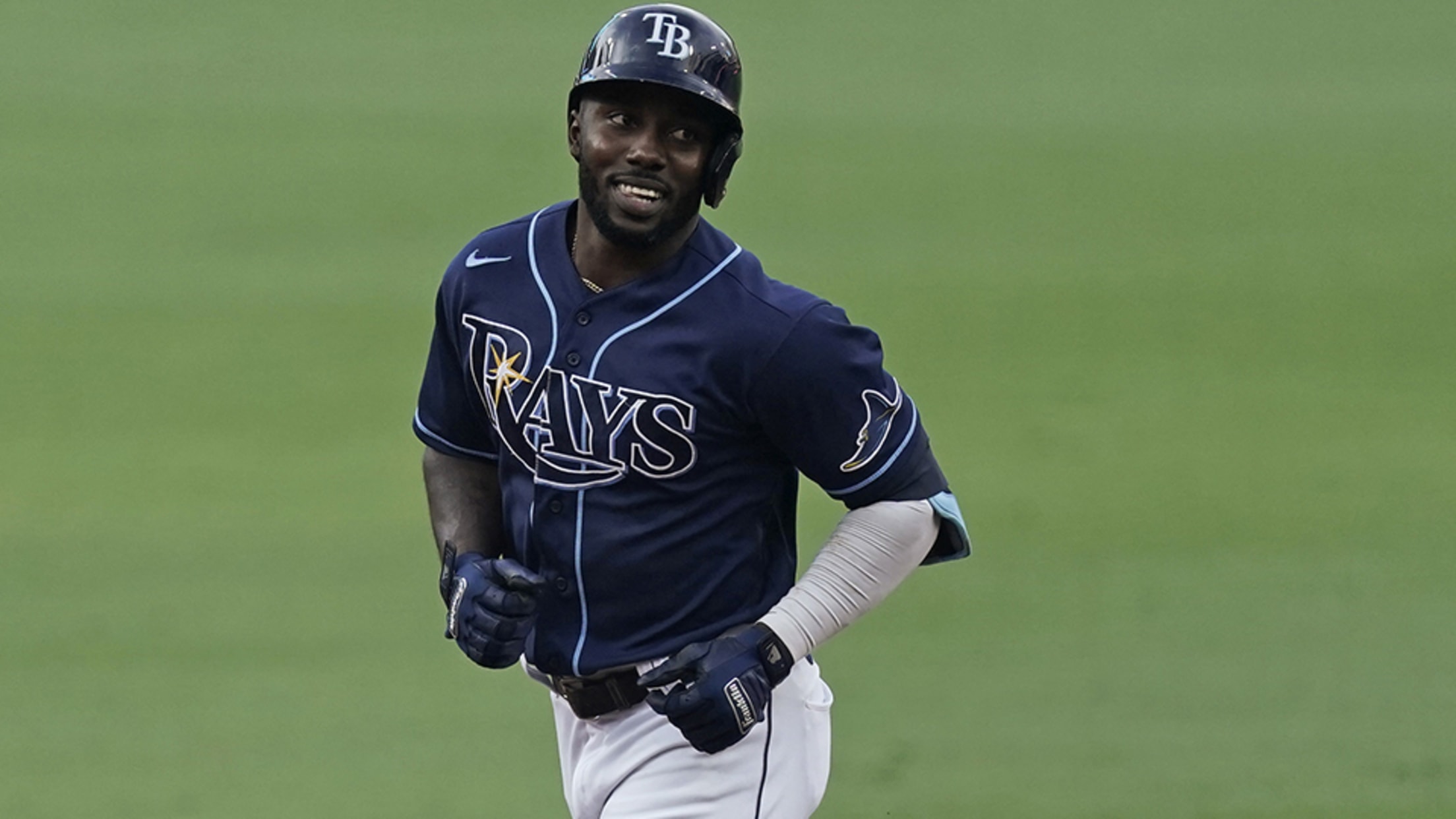 Randy Arozarena keeps hitting, and Tuesday's effort helped pull his team even in the series. A night after homering in a three-hit performance, Tampa Bay's No. 19 prospect belted another long ball and added a single to help lead the Rays to a 7-5 win over the Yankees, leveling their
Yanks turn to Garcia for ALDS Game 2 start
Righty set to be youngest playoff starter in franchise history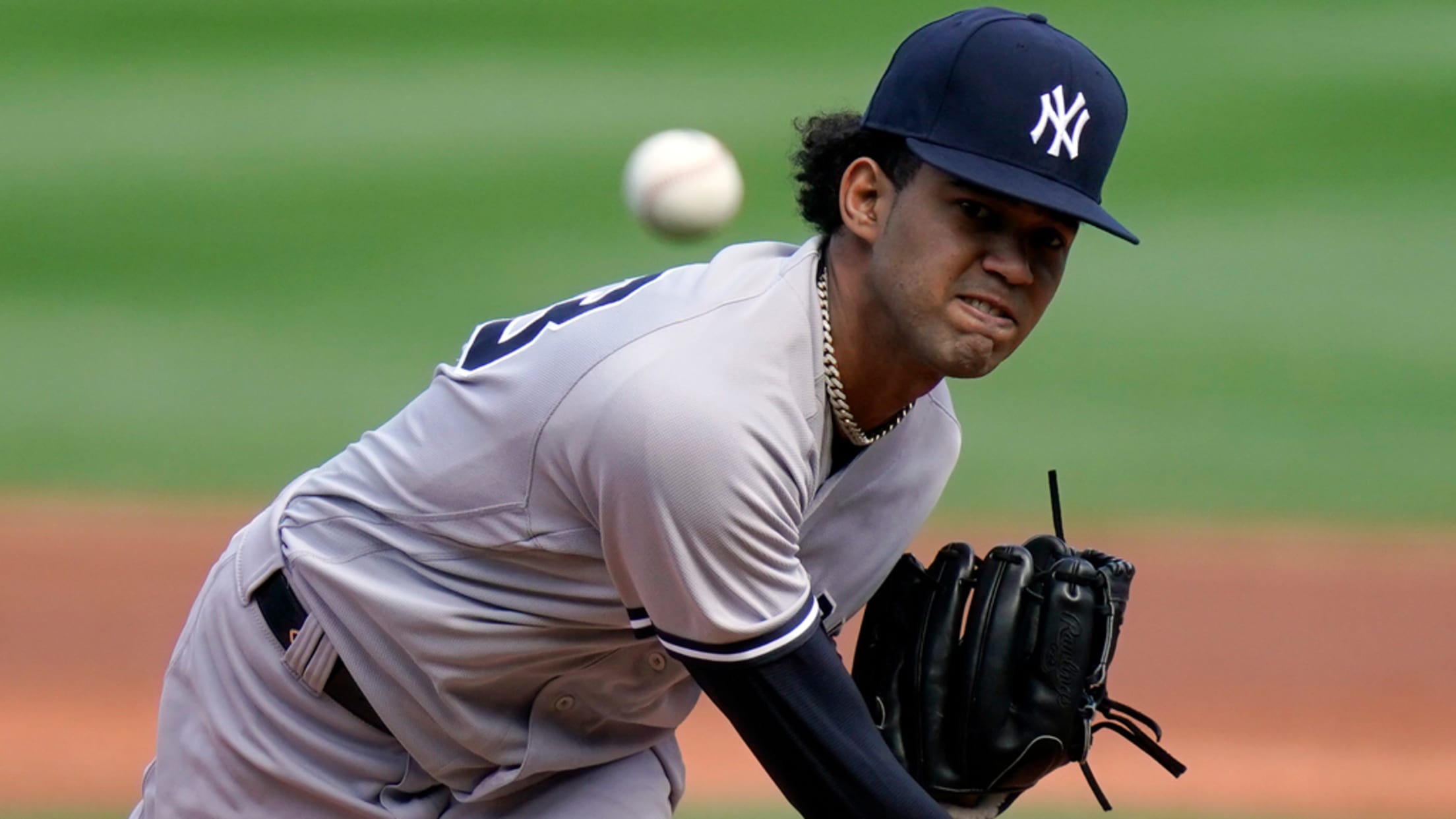 On Tuesday, Deivi Garcia gets to weave his name into the fabric of the most historic franchise in sports. At just 21 years old, baseball's No. 87 overall prospect is set to start Game 2 of the American League Division Series and, in doing so, will become the Yankees' youngest
San Juan Marlins burned brightly, briefly in Minors
Puerto Rico club entertained fans in International League in 1961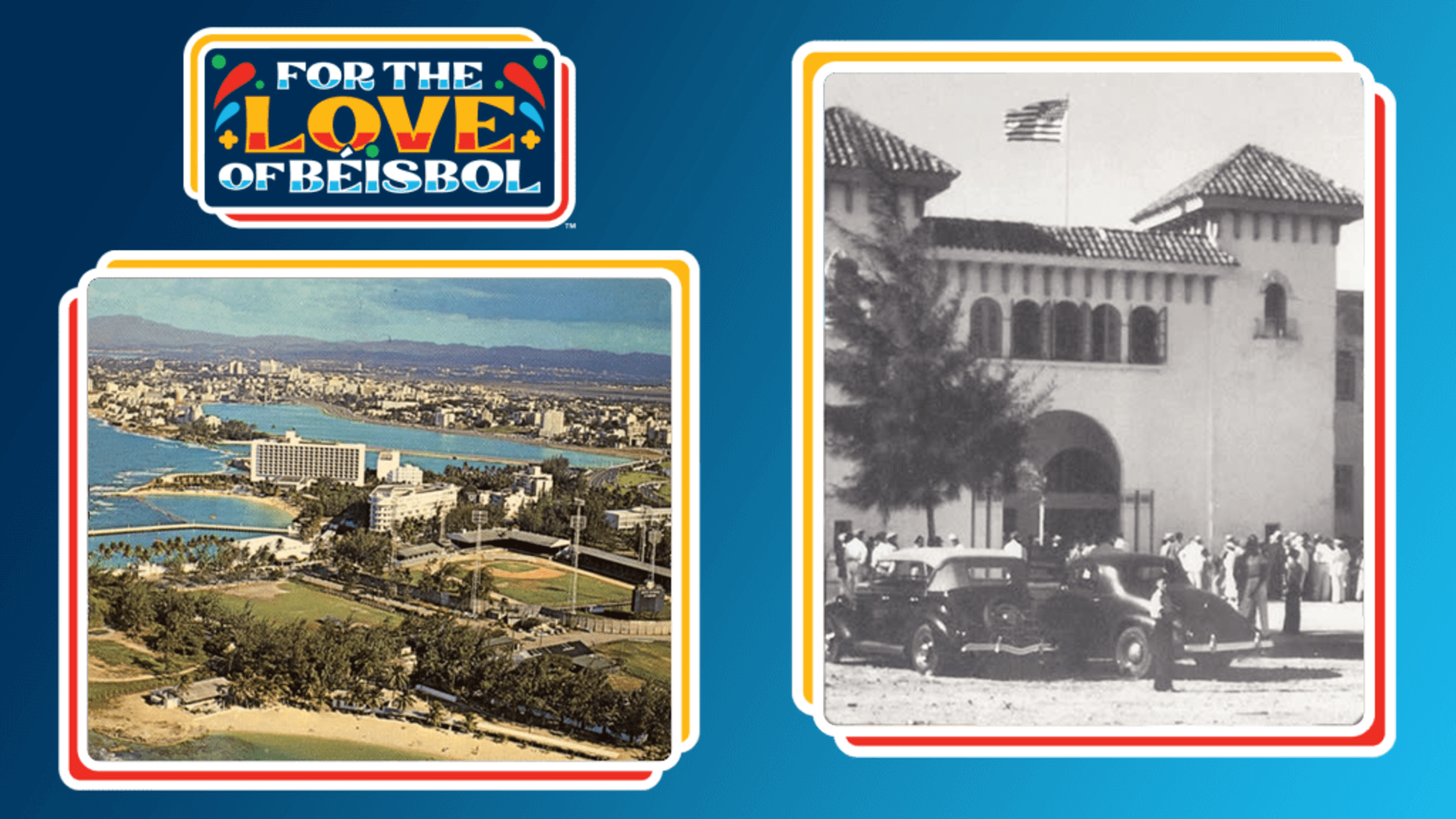 Tales of ballplayers who arrive on United States shores from across Latin America are well documented. A teenage player from a baseball hotbed signs a contract or heads to school and makes his way to the Draft. He journeys to far-flung destinations with the ultimate goal of big league ball
Cubs summon southpaw Marquez to Majors
No. 64 overall prospect makes debut in regular-season finale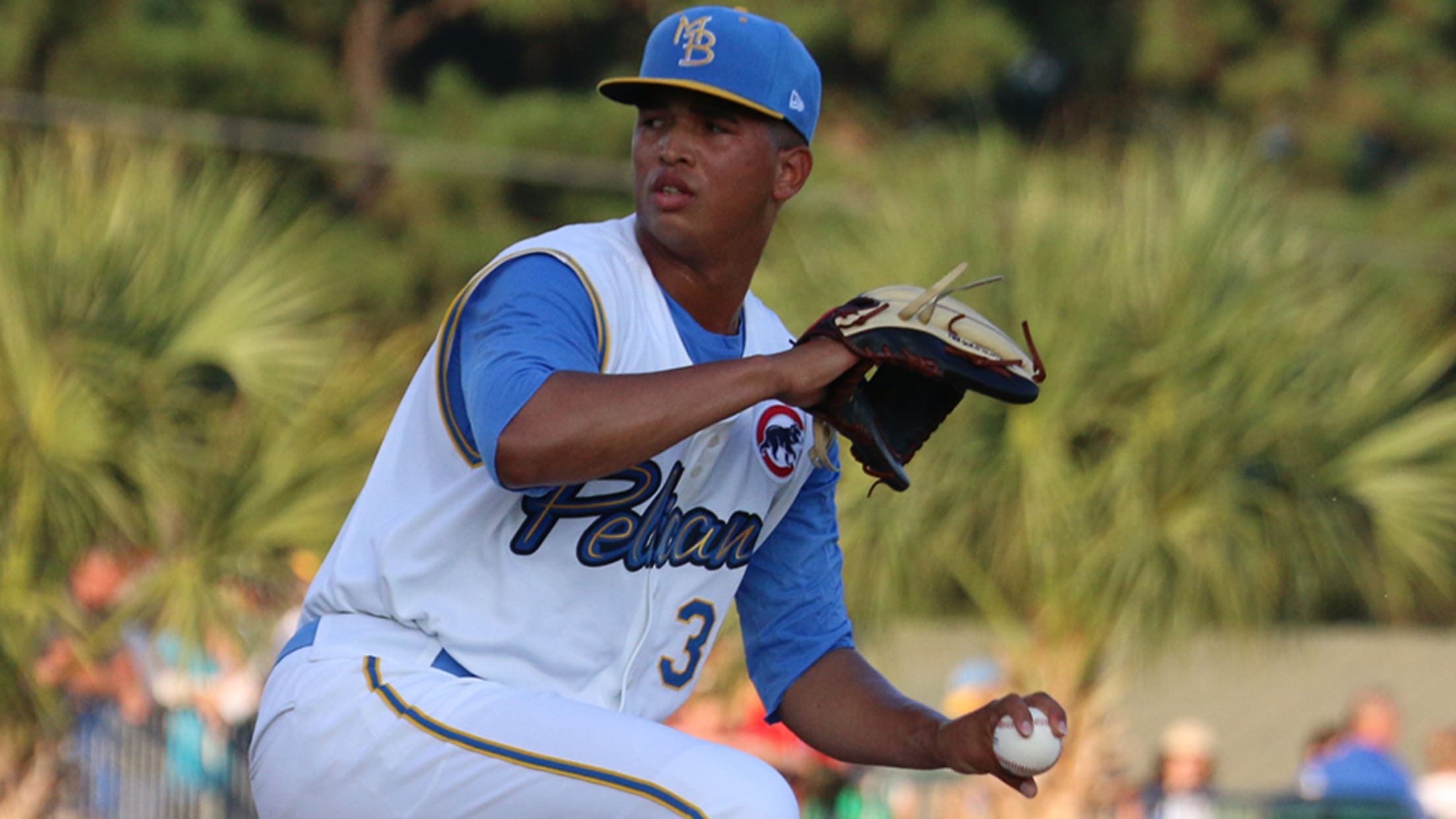 With the National League Central Division title already sealed and steaming toward the postseason, the Cubs have welcomed their top prospect to the North Side. Brailyn Marquez, MLB Pipeline's No. 64 overall prospect, was promoted to the Major Leagues on Sunday and entered the Cubs' regular-season finale in the eighth
In spot duty, Wilson leads Atlanta to playoffs
Fifth-ranked prospect tosses five scoreless to clinch division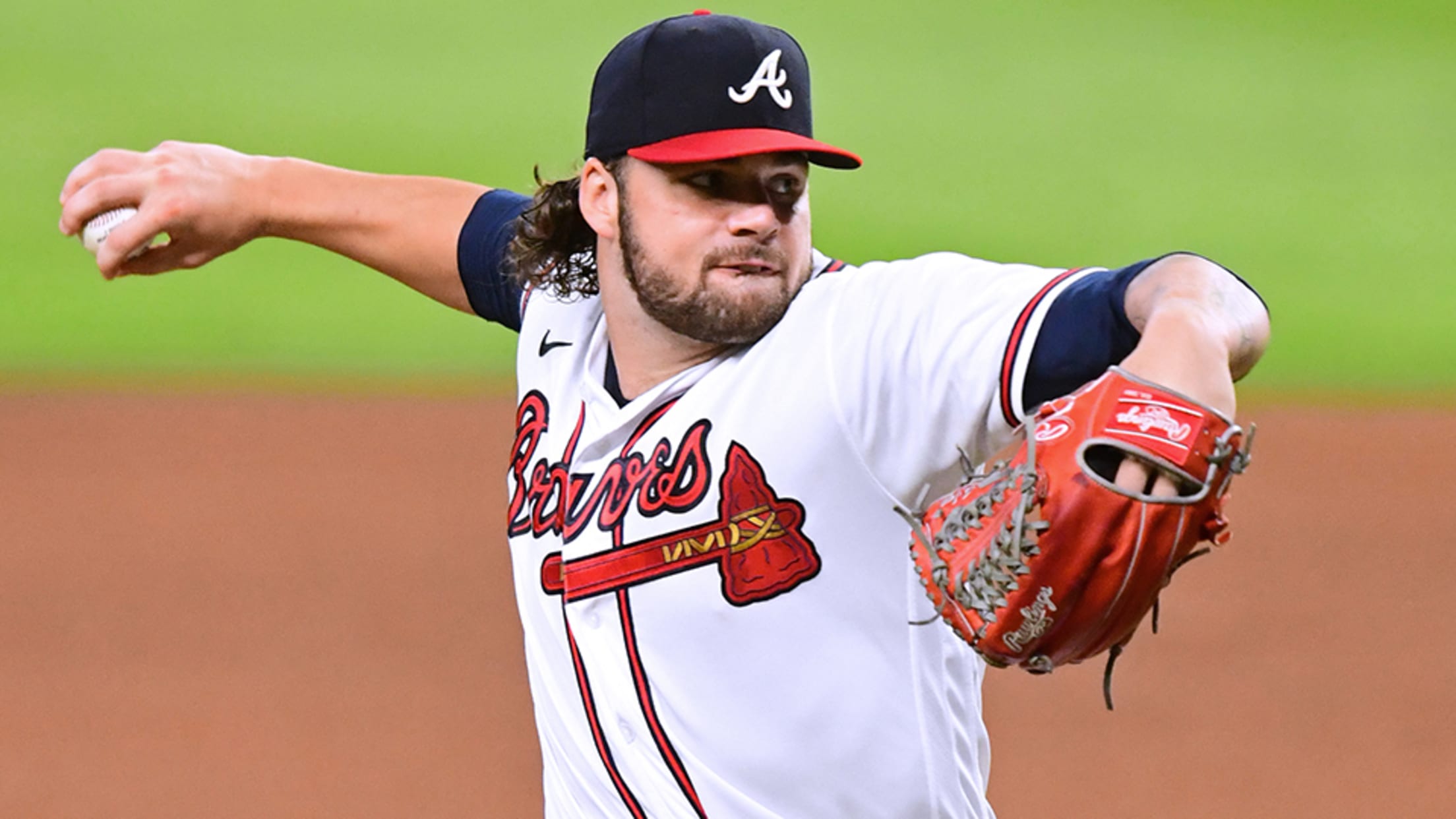 Pressed into starting duty by an injury-ravaged rotation, Bryse Wilson stepped up and pitched his team to the postseason. Atlanta's No. 5 prospect dealt five scoreless innings, striking out seven while allowing just three hits and one walk as the Braves clinched their third straight National League East title with
2020 Arizona Fall League season canceled
Prospect showcase circuit was due to open campaign Thursday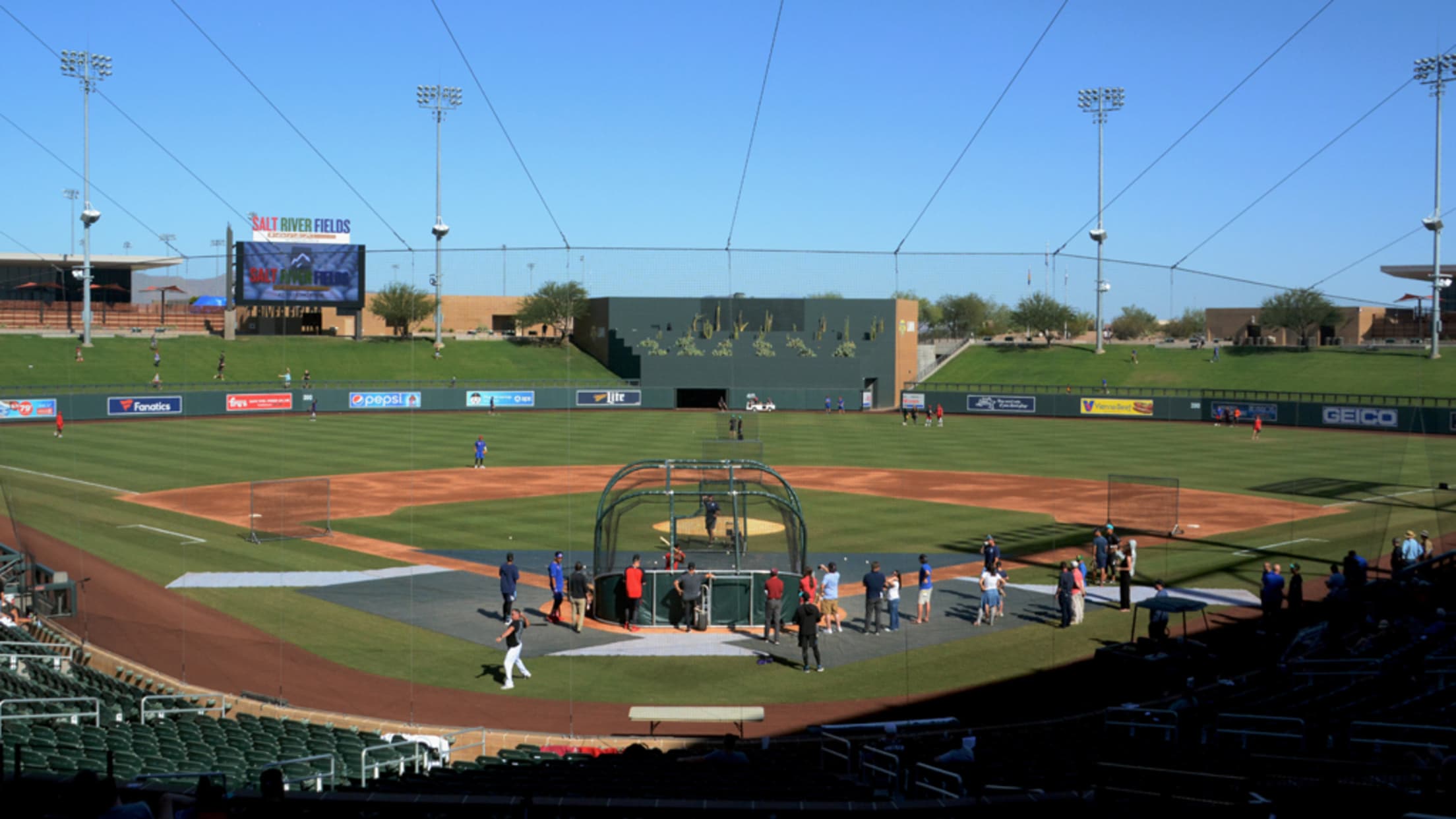 Autumn in Arizona usually means the start of the Arizona Fall League. This year, that won't be the case. The AFL's 2020 campaign has been scrapped, MLB chief baseball development officer Tony Reagins confirmed to MiLB.com. Baseball America first reported the season's cancellation.
Houck dominates Yankees in Fenway debut
10th-ranked Red Sox prospect takes no-hitter into sixth inning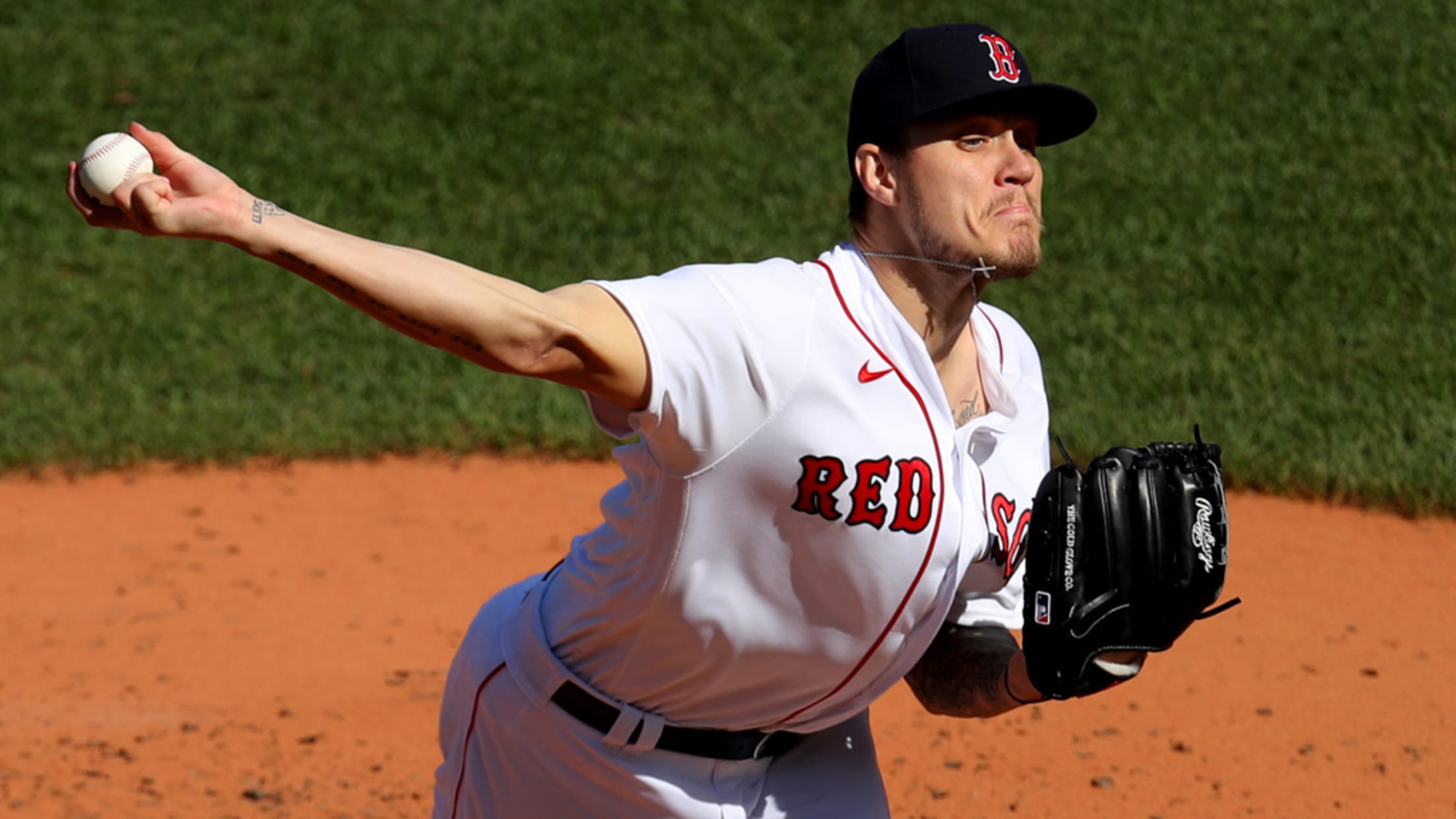 Tanner Houck introduced himself to Red Sox fans last week with a strong -- and charitable -- Major League debut. On Sunday, he introduced himself to Fenway Park with an even better performance against his team's archrival. Houck took a no-hitter into the sixth and ended up allowing an unearned
El Paso continues to honor innovative Diablos
Throwback identity still resonates with passionate fan base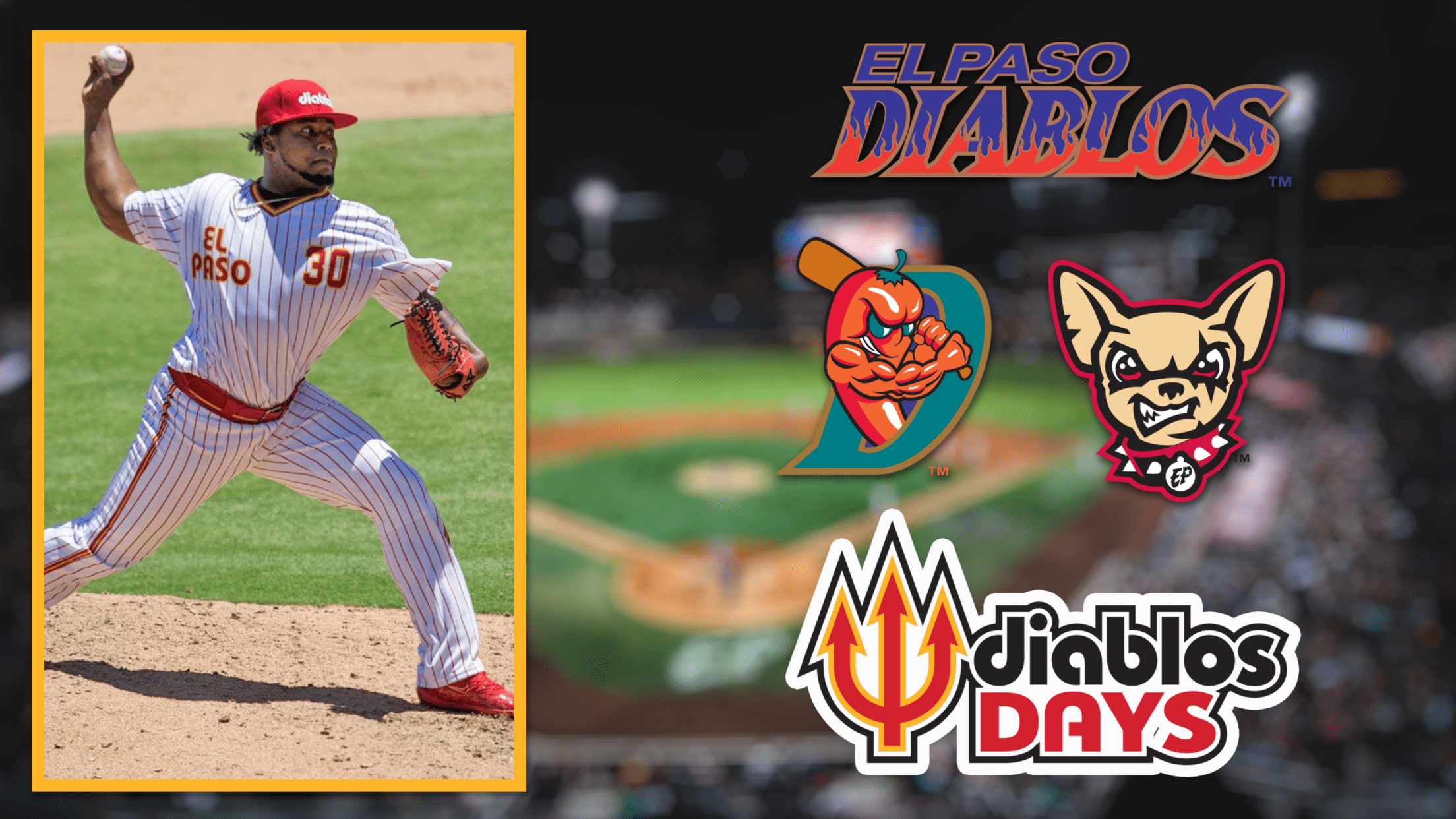 When it launched fully in 2018, Minor League Baseball's Copa de la Diversión initiative was based on a mission of community service, inclusiveness and engagement with Latinx fans across the MiLB landscape. In some markets, that's been a critical thread in franchise identities for decades. In the Southwest, teams have
Houck strikes for charity in Red Sox debut
Boston's No. 10 prospect fans seven over five scoreless innings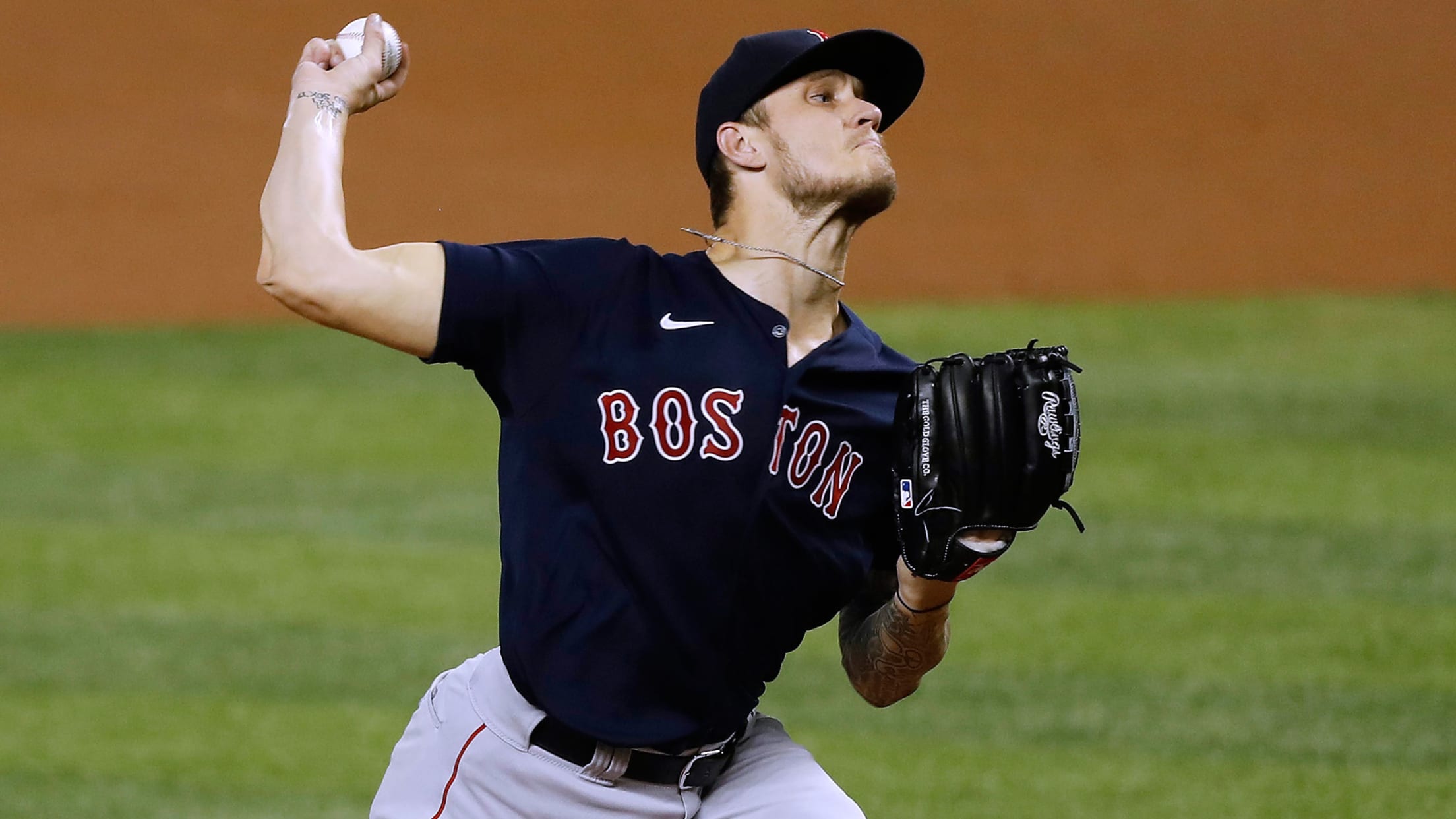 Prior to his Major League debut Tuesday, Tanner Houck made it known that he wanted his first appearance on the mound to be about more than just baseball. He came through. Boston's No. 10 prospect tossed five stellar innings in his first big league start, notching seven strikeouts -- and
Sixto goes distance against former team
Top Marlins prospect tosses three-hitter, beats Phillies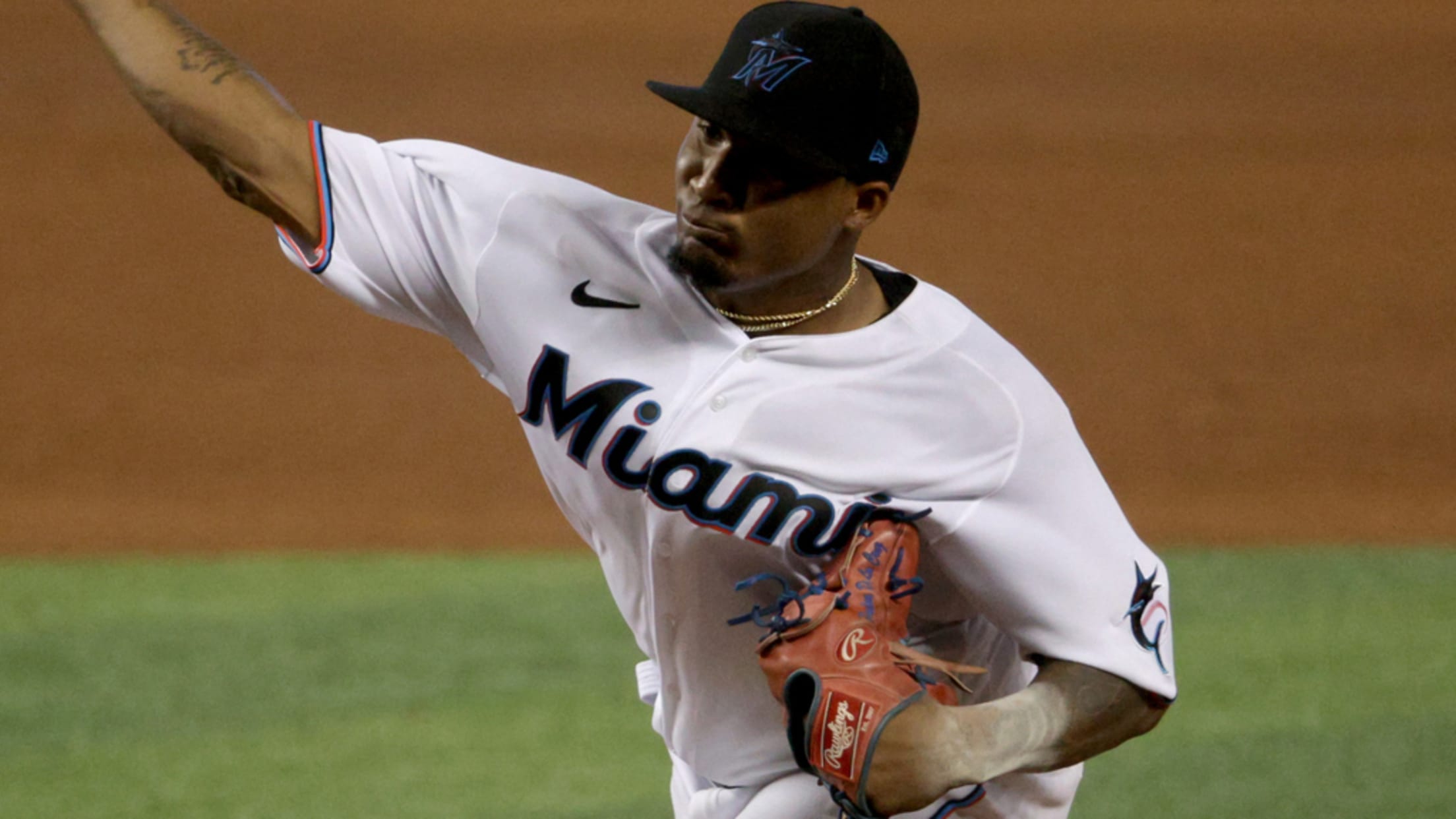 In his first chance to square off with the organization that signed him as an amateur in 2015 and traded him away four years later, Sixto Sanchez made it count. MLB Pipeline's No. 22 overall prospect twirled his first career complete game, a three-hitter over seven stellar innings, as the
Phillies righty Howard placed on 10-day IL
Second-ranked prospect left Saturday start with shoulder stiffness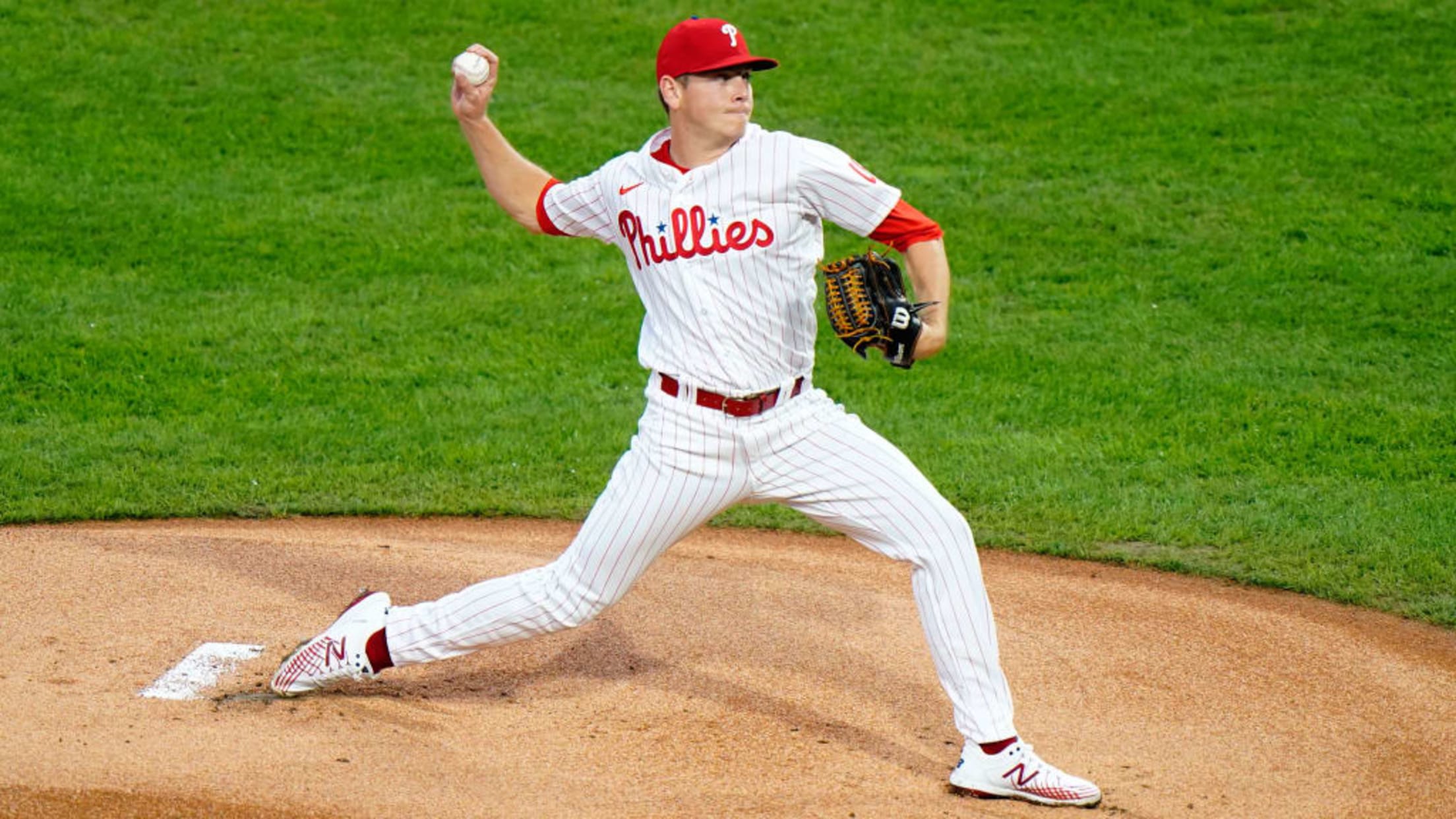 On Saturday night, top Phillies pitching prospect Spencer Howard left his start due to a shoulder issue. A day later, he went on the shelf. With two weeks left in the regular season, MLB Pipeline's No. 32 overall prospect was placed on the 10-day Injured List on Sunday with right
Lux leaves yard twice to loft Dodgers to win
Second-ranked overall prospect breaks out on five-RBI night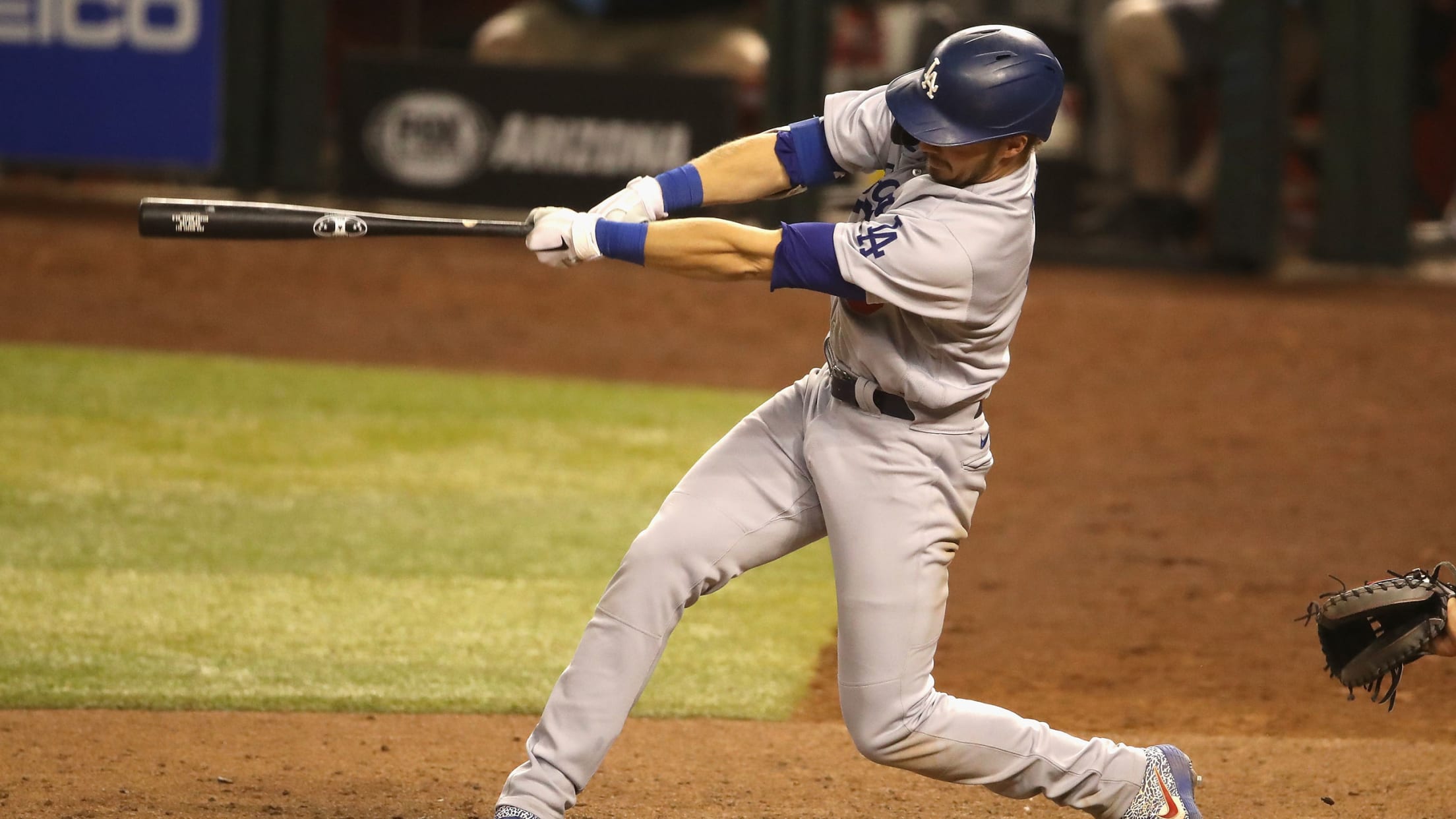 Gavin Lux hadn't circled the bases yet this season. On Tuesday night, he did it twice. MLB Pipeline's No. 2 overall prospect belted a pair of homers on a three-hit night, driving in his first five runs of the season as the Dodgers held on to beat the D-backs, 10-9,
Padres' Campusano sidelined with wrist sprain
After homering in debut, No. 51 overall prospect placed on IL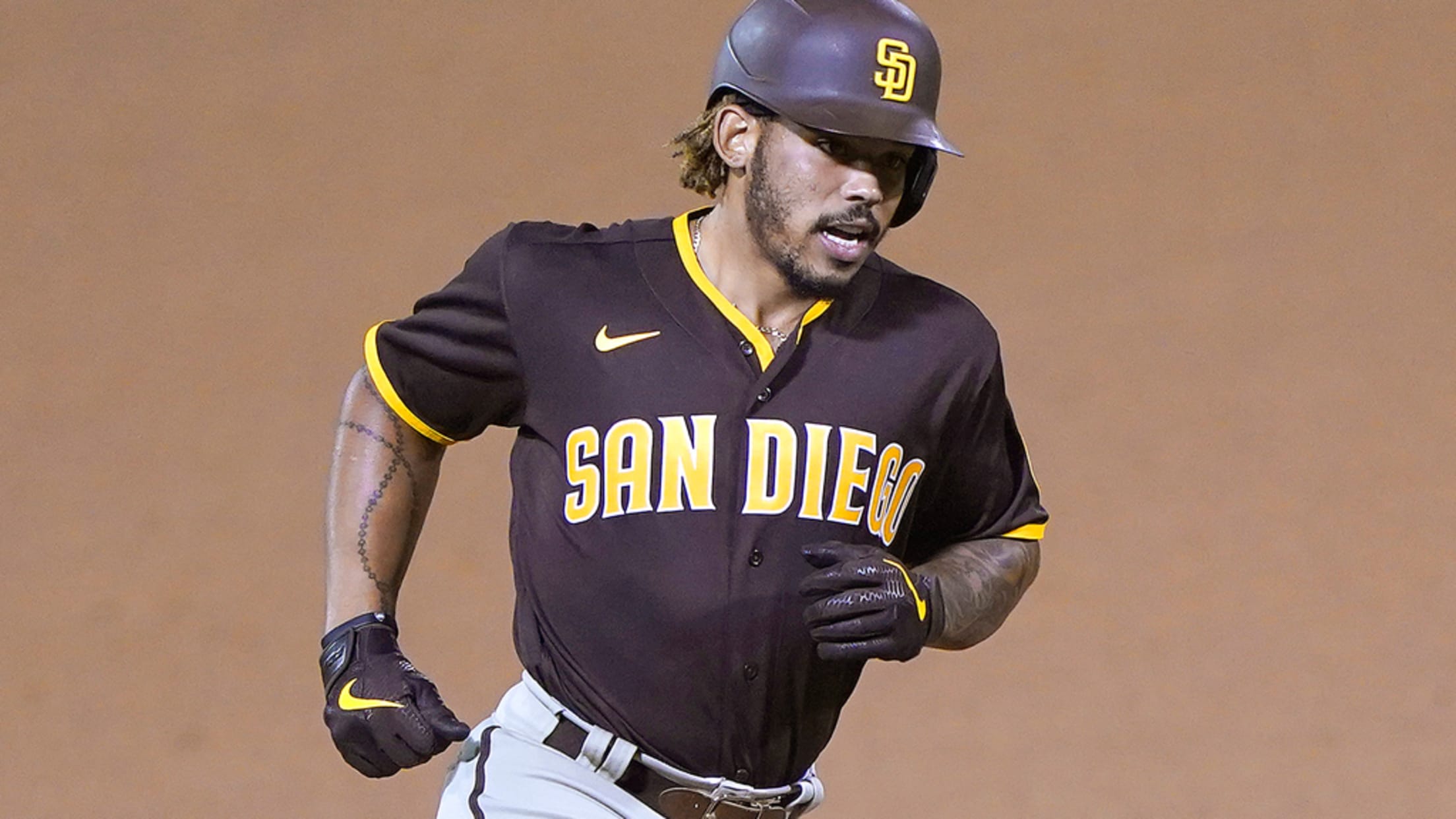 Luis Campusano got his first big league call and belted his first big league homer for the Padres on Friday. He'll have to wait a bit for his next big moment. MLB Pipeline's No. 51 overall prospect was placed the 10-day Injured List on Sunday afternoon with a sprained left
Howard picks up first win for Phillies
Baseball's No. 35 prospect allows two runs over five solid innings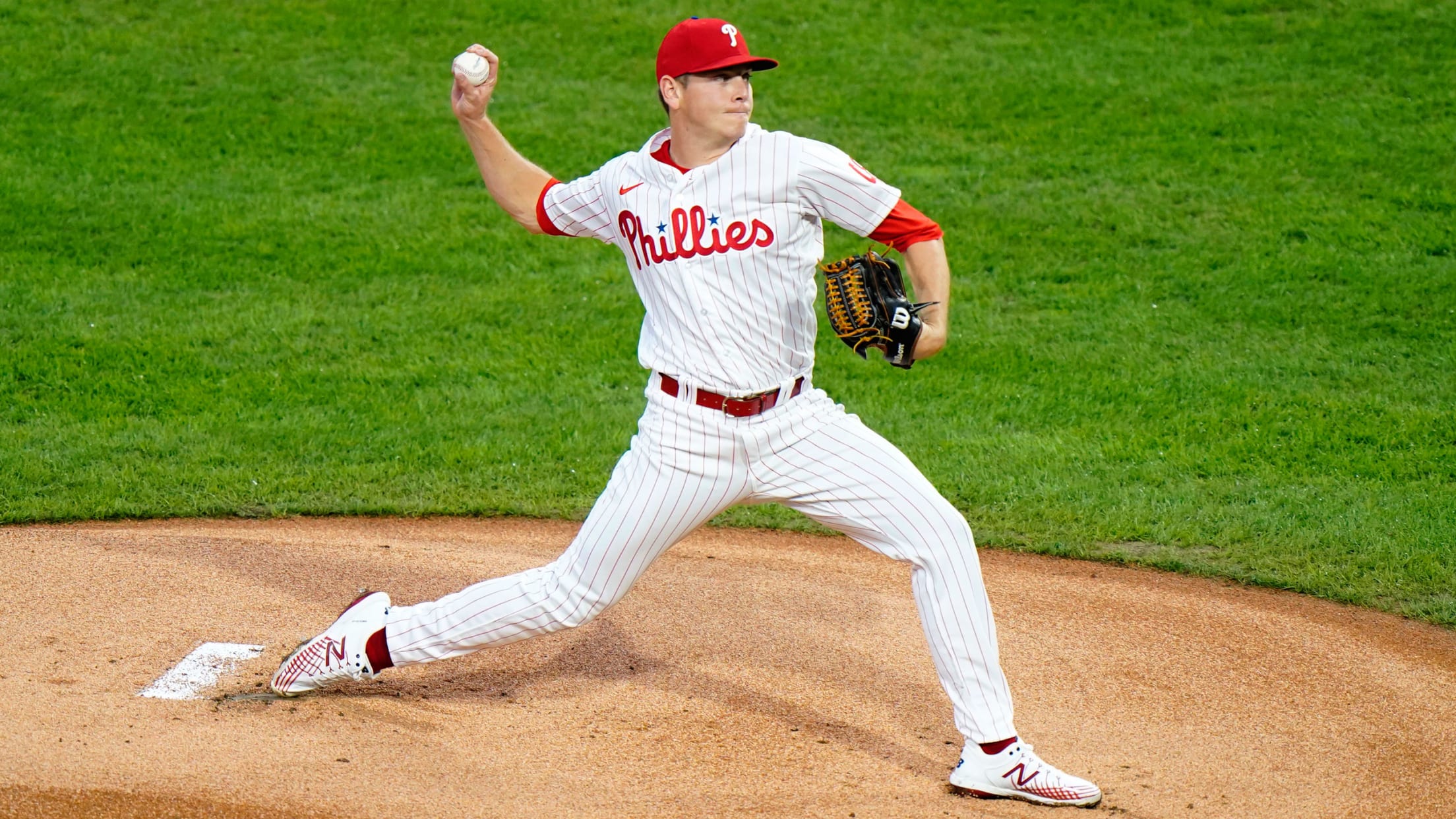 In his first three Major League starts, Spencer Howard had shown some flashes of his tremendous promise. On Monday, he put it all together. Baseball's No. 35 overall prospect worked five solid innings, giving up two runs on five hits with four strikeouts and two walks as the Phillies took
Runneth over: Cup collectors get creative
Longtime friends united by baseball, passion for souvenirs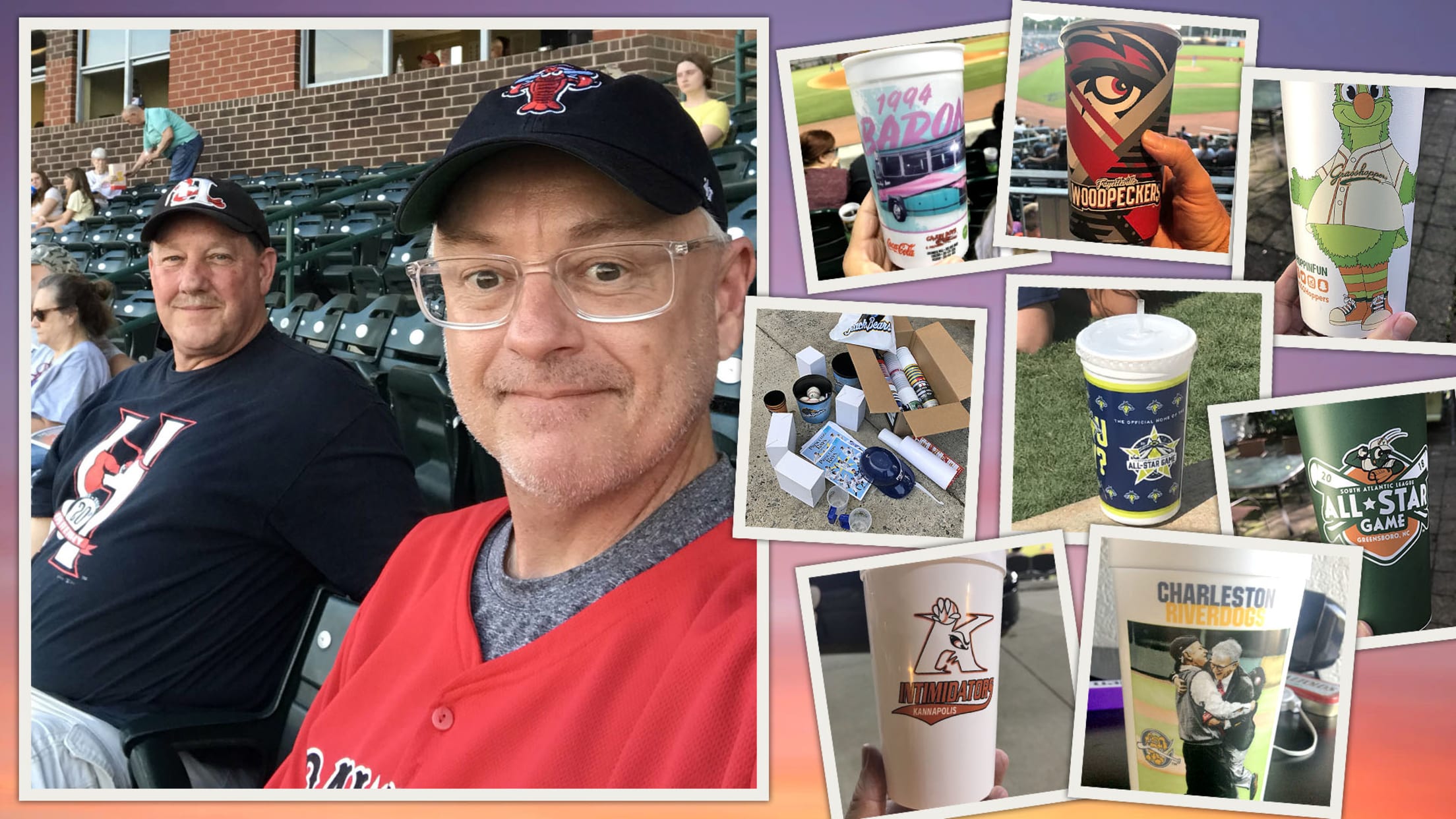 This month we're profiling Minor League Baseball fans across the country. These fans go to impressive lengths to show their love of the game in creative ways, staying connected to their favorite teams even when the action on the field is on hold. Do you think you can stake your
Mountcastle goes yard twice for Orioles
No. 5 prospect continues torrid start with first two homers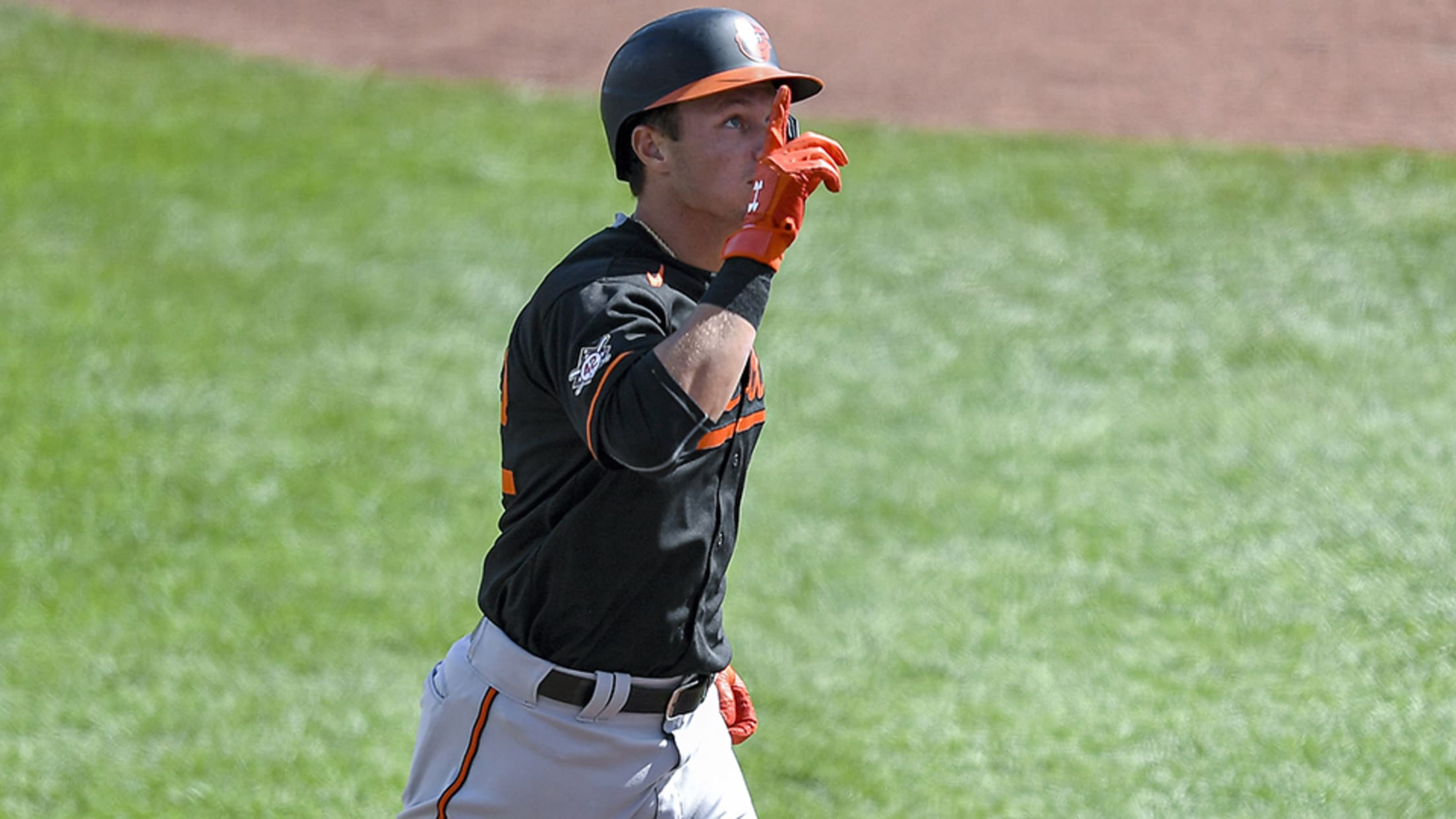 Since being promoted to the Major Leagues, Ryan Mountcastle has been hitting the ball with authority. The one thing he was missing heading into Sunday's matinee was a big league homer. So he hit two.