After MLB Announcement, Atlanta Braves End Affiliation With Appalachian League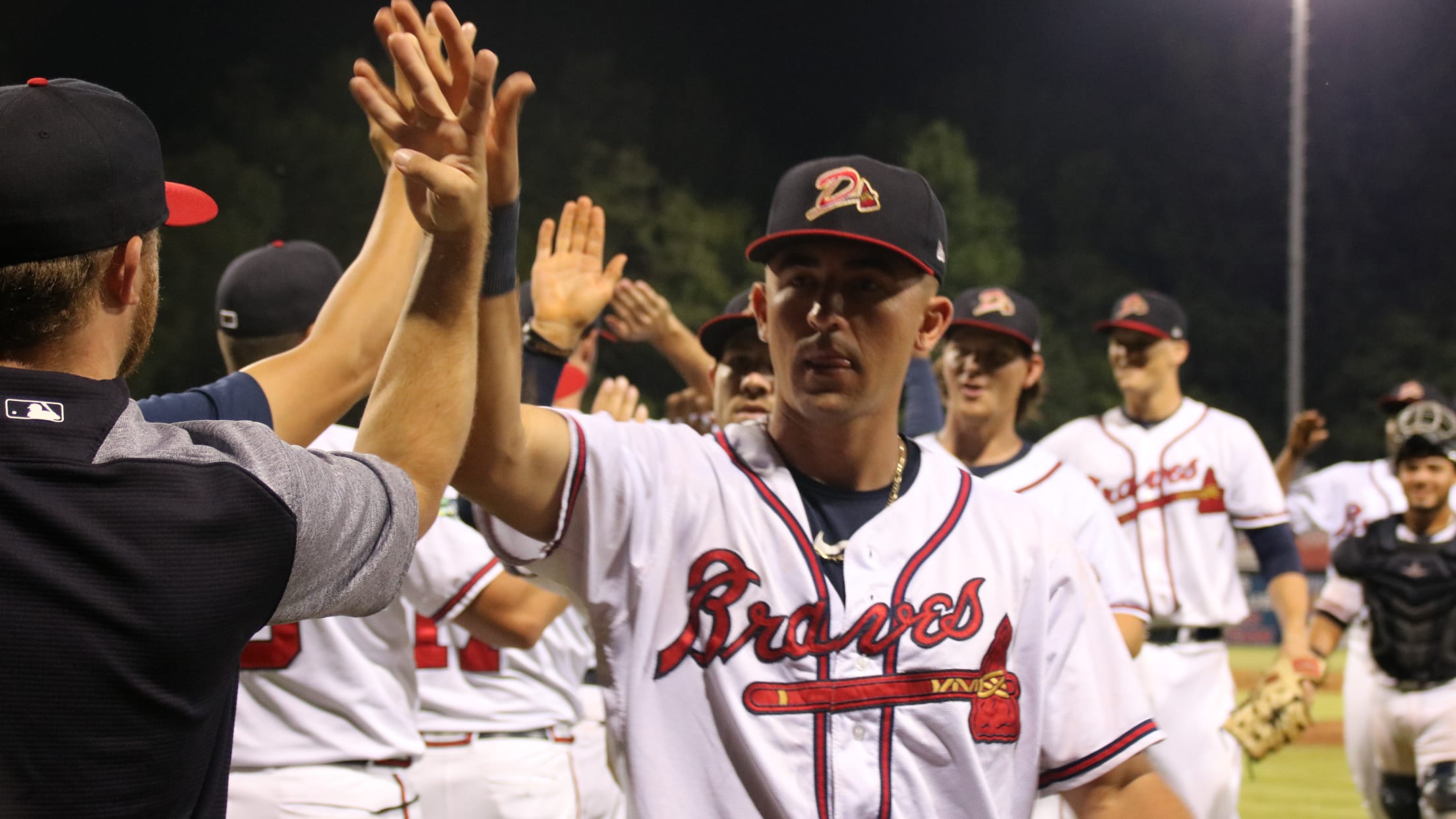 DANVILLE, VA —With Major League Baseball's announcement earlier today regarding the future of the Appalachian League, the Atlanta Braves have announced they will end their affiliation with the Danville Braves and City of Danville on September 30. Here is the statement from Major League Baseball regarding the future of the
Minor League Baseball Announces There Will Not Be A 2020 Season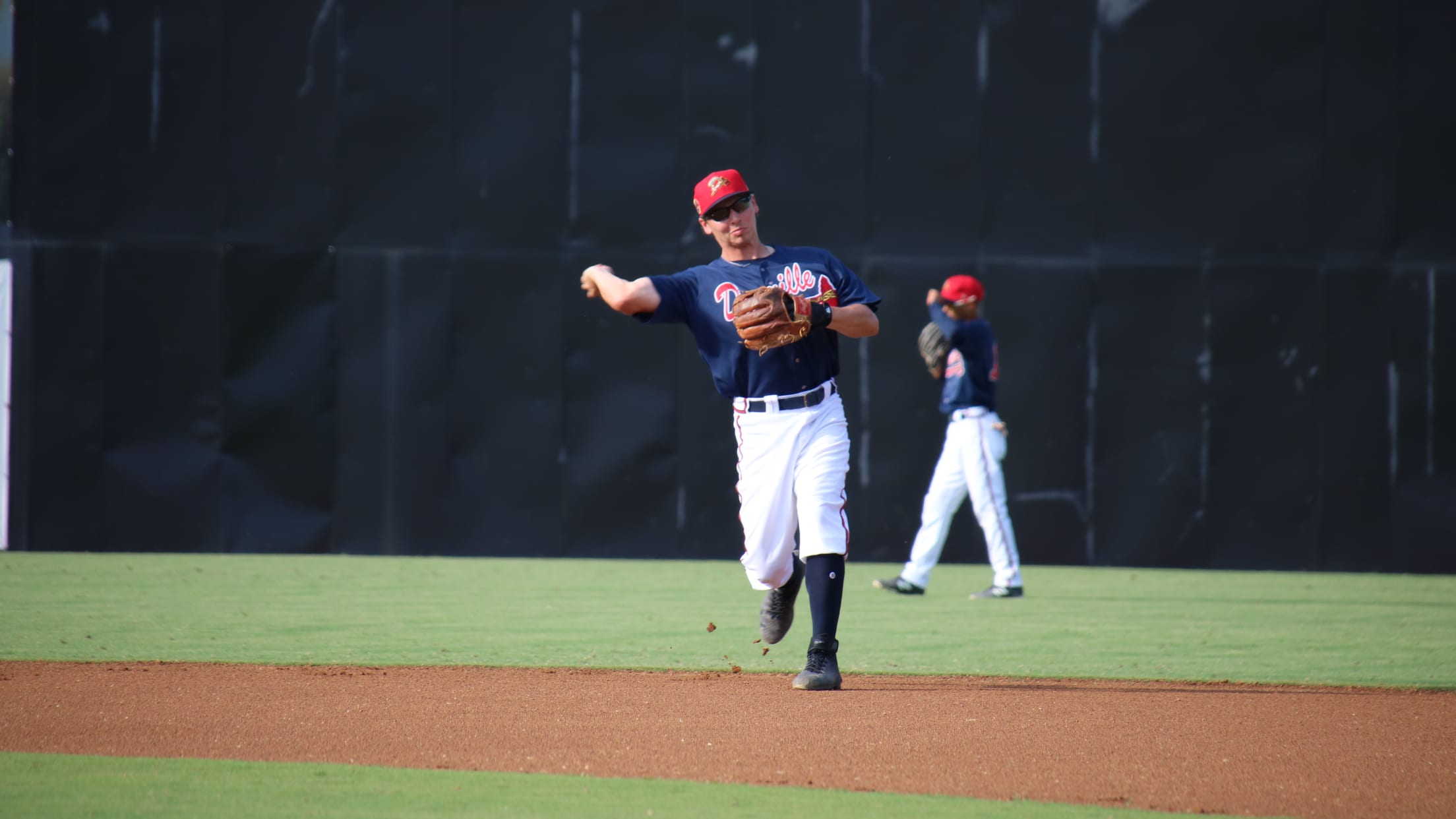 DANVILLE, VA —Minor League Baseball announced earlier today that there would be no 2020 season. The 2020 season would have been the Danville Braves 27th season at American Legion Field. The Danville Braves staff will immediately begin reaching out to our stakeholders with information on how the cancellation impacts their
2020 Appalachian League season delayed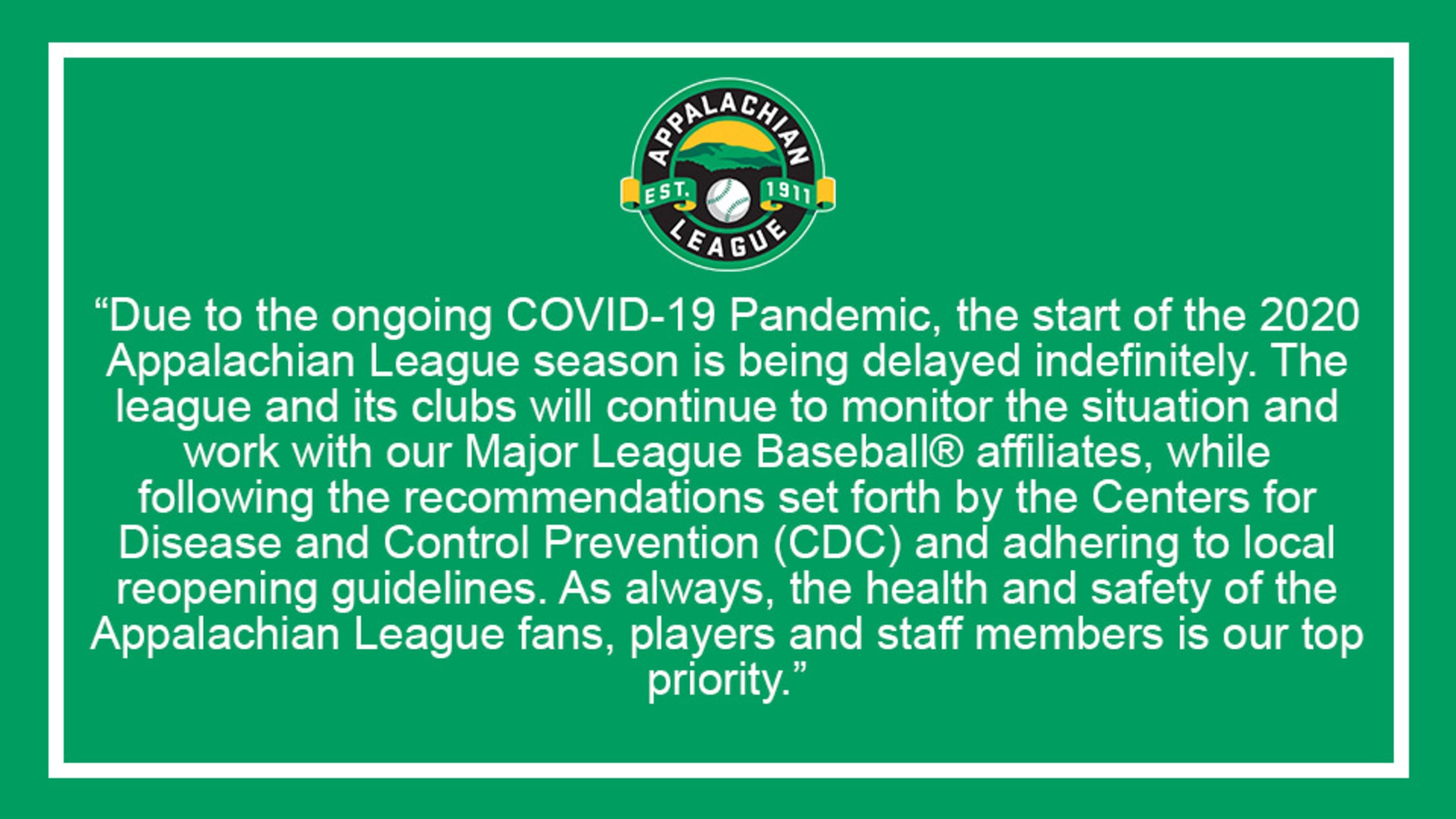 CHAPEL HILL, N.C. – The Appalachian League issued the following statement today: "Due to the ongoing COVID-19 Pandemic, the start of the 2020 Appalachian League season is being delayed indefinitely. The league and its clubs will continue to monitor the situation and work with our Major League Baseball® affiliates, while
2020 Danville Braves 5K Date Announced, Presented by HomeTrust Bank
The event has taken place three of the past four years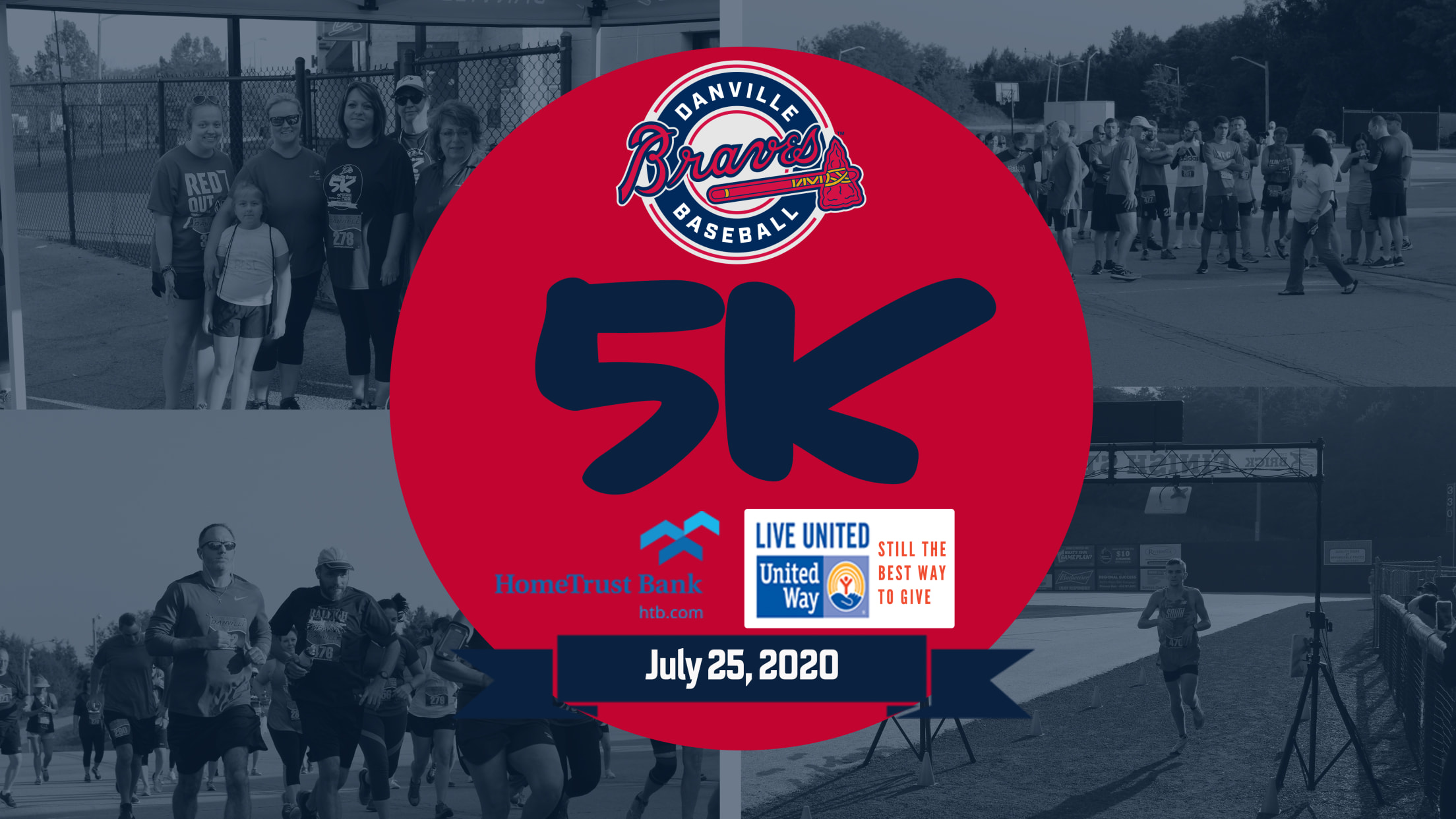 DANVILLE, Va. - For the second consecutive year the Danville Braves will host a 5K race at their stadium, presented in back-to-back years by HomeTrust Bank on Saturday, July 25 at 8 a.m.
D-Braves' 2020 Coaching Staff Announced
Former MLB veteran Michael Saunders will serve as Danville's manager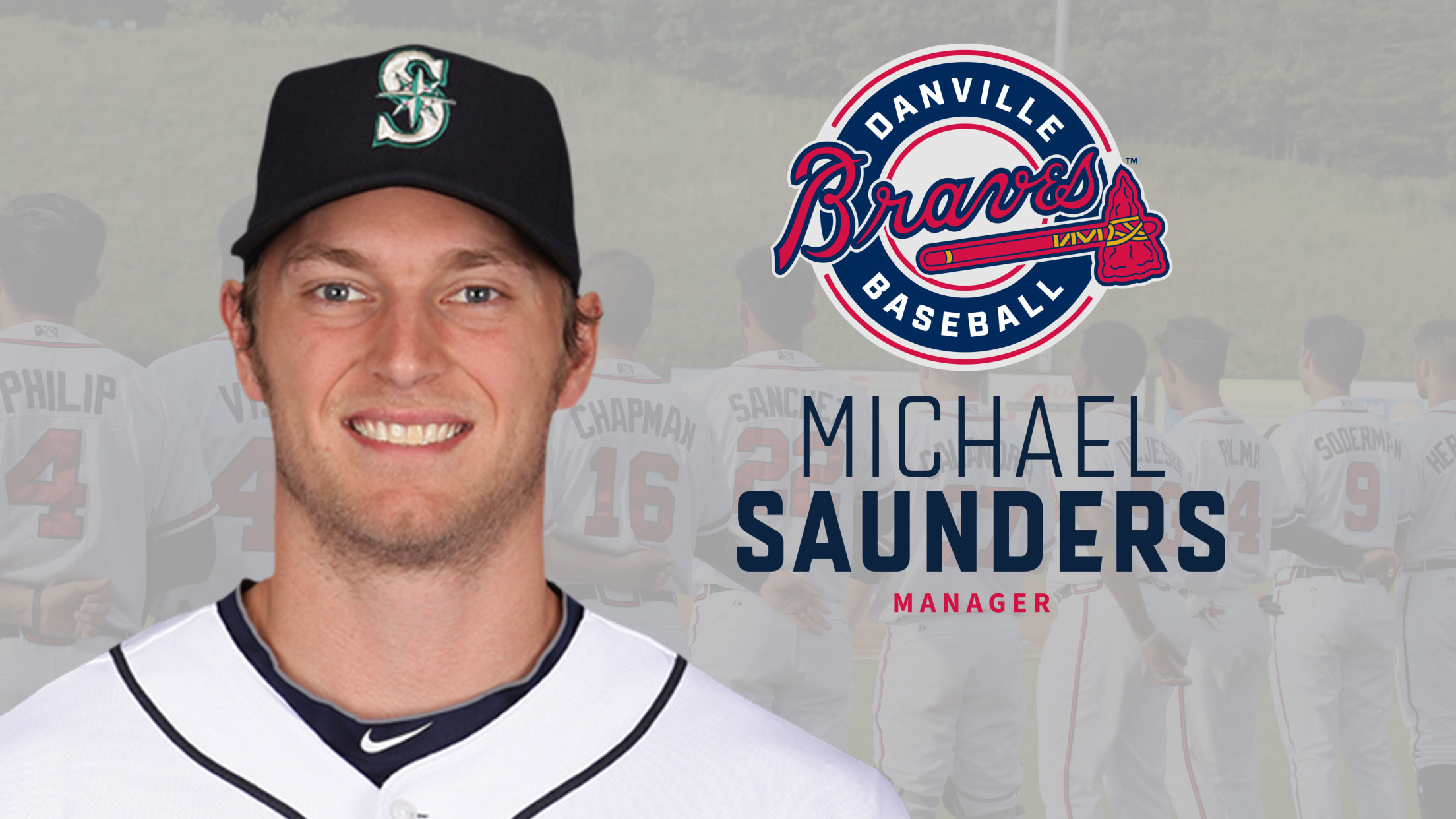 DANVILLE, Va. - The Atlanta Braves released their selections for their 2020 minor league field staffs late Friday evening, with Danville boasting a former MLB All Star as their new manager.
Seven Former D-Braves Added as NRI's to Atlanta's Spring Training Camp
2019 D-Braves infielder Ball earns first selection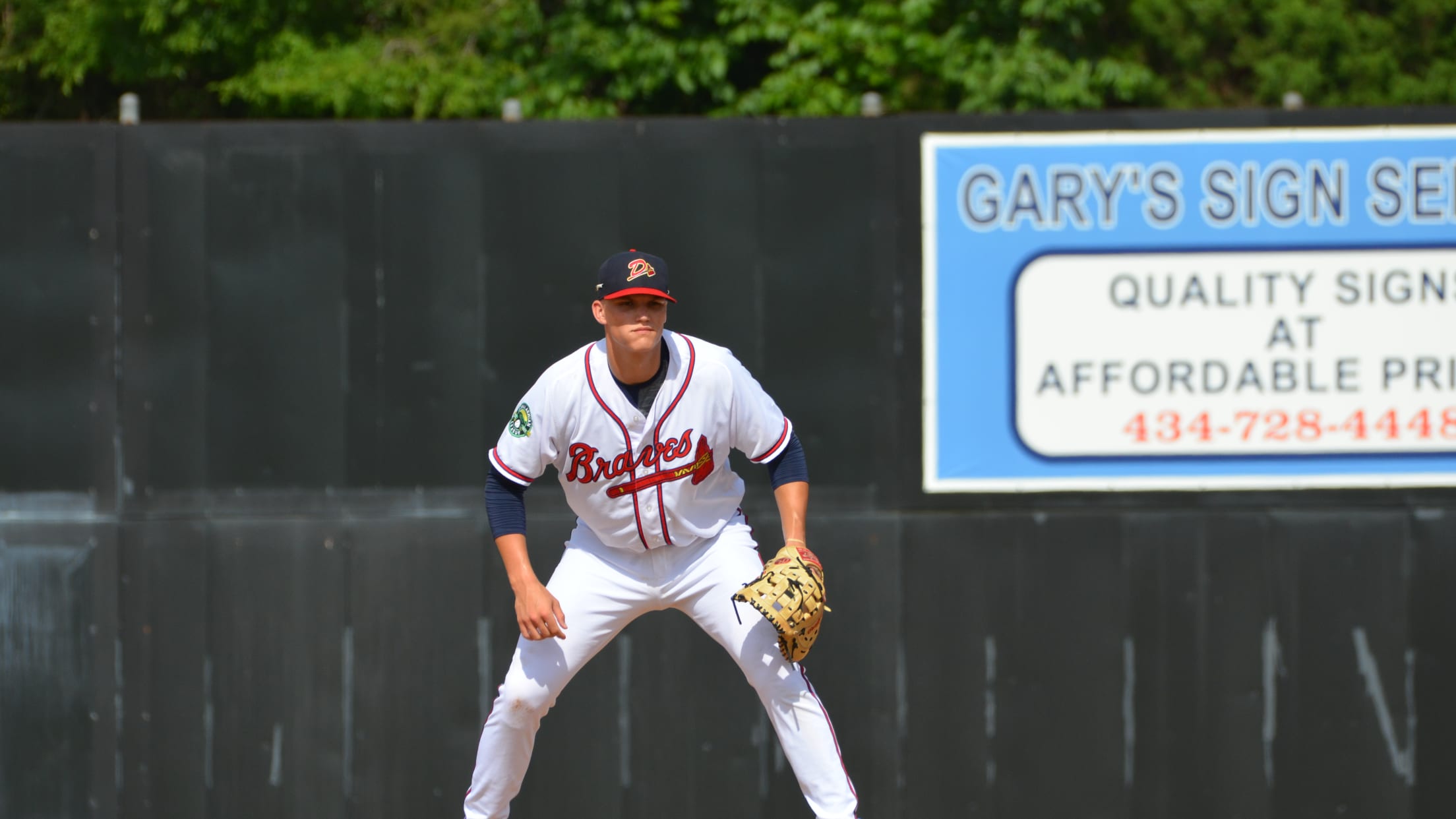 DANVILLE, Va. - The Atlanta Braves selected seven former Danville Braves to their 2020 big league spring training camp as non-roster invitees.
Appalachian League releases 2019 community report
League contributions exceeded $2.3 million for 2019 calendar year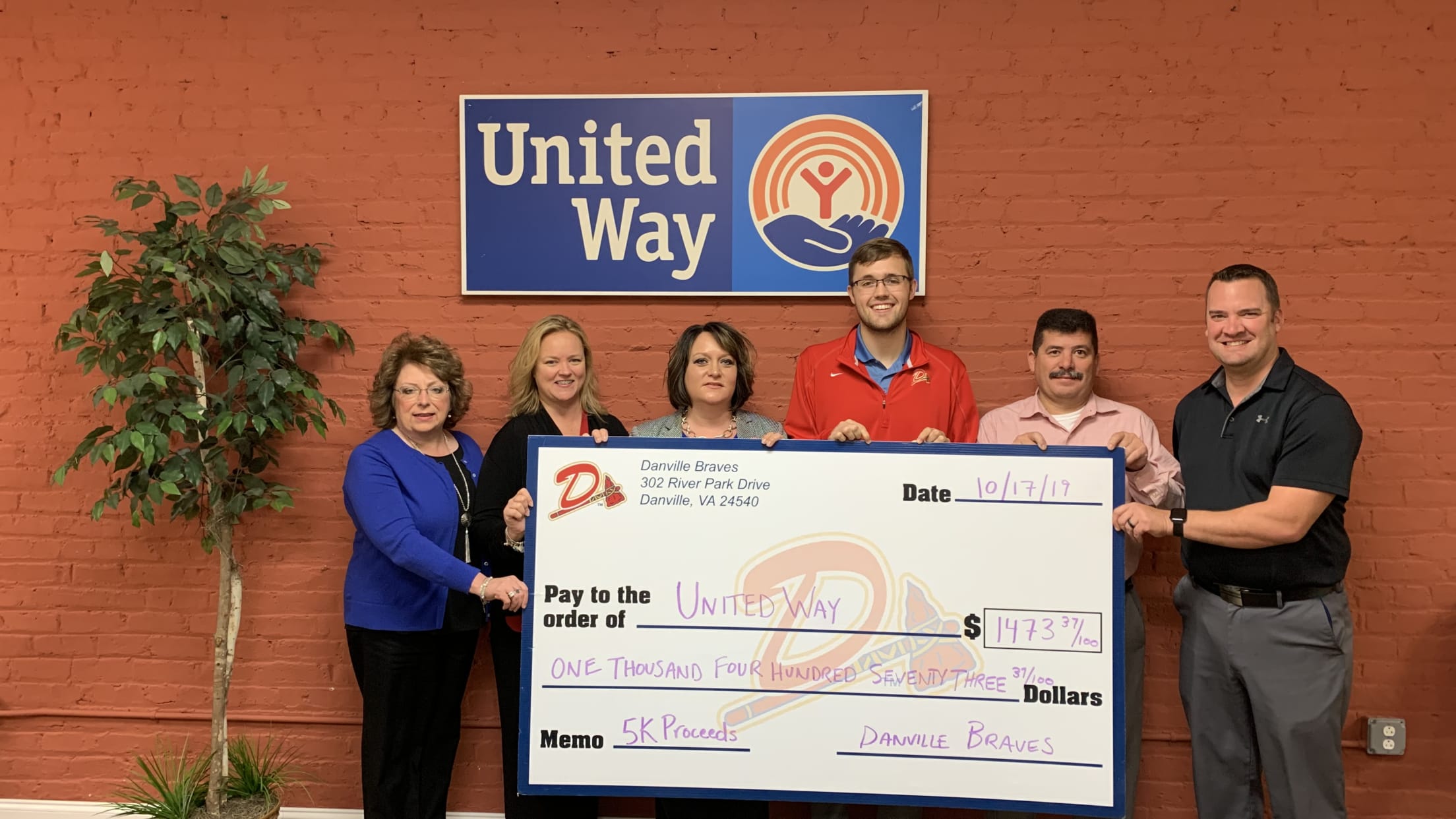 CHAPEL HILL, N.C. - The Appalachian League today announced it surpassed $2.3 million in charitable contributions for the 2019 calendar year. The multi-million dollar figure is a culmination of all community involvement from the ten teams in the Advanced-Rookie league, as well as efforts from the Appalachian League office.
Braves Add Brunson as Danville Assistant General Manager
Brunson has been with the club since 2018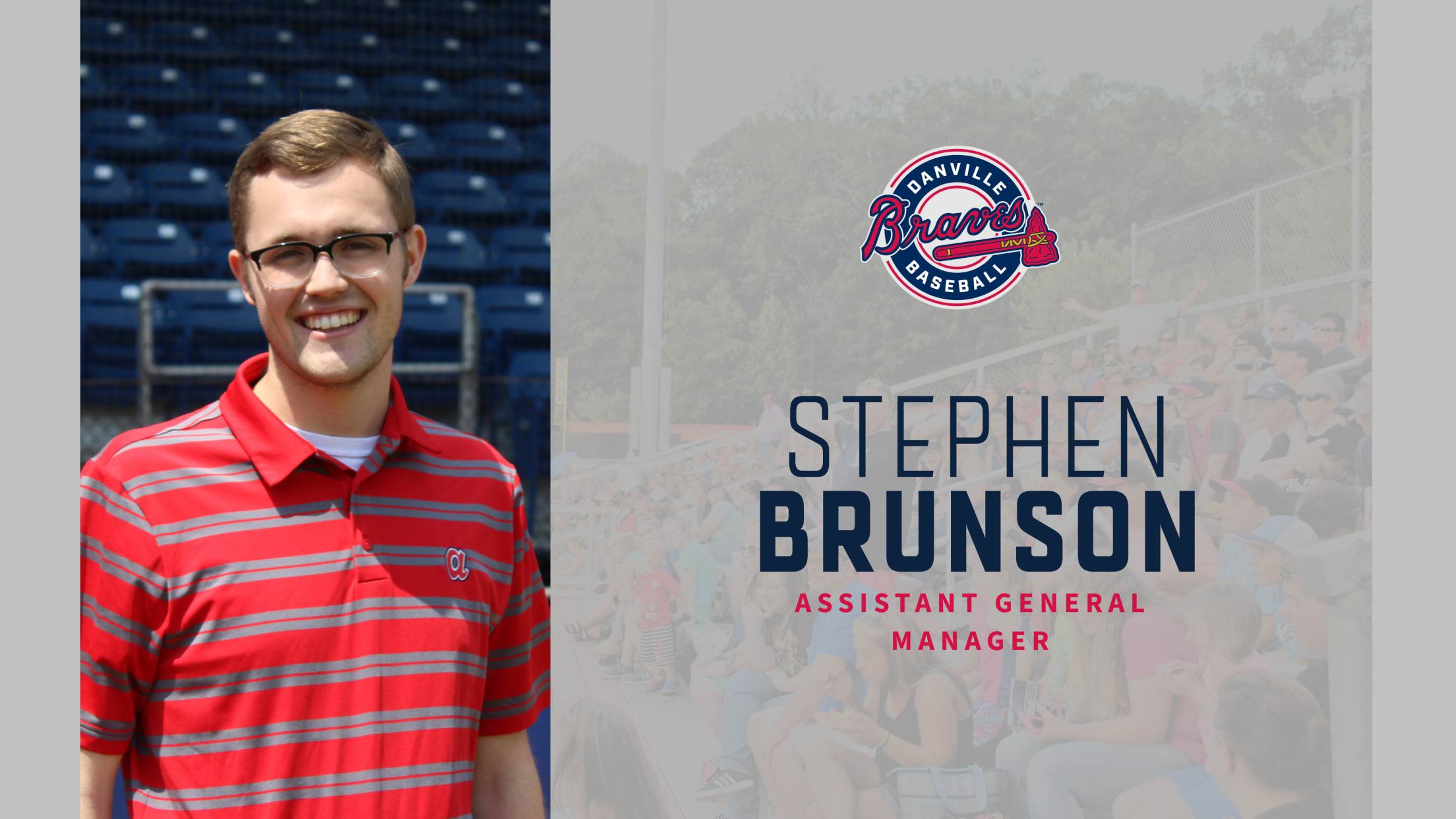 DANVILLE, Va. - The Atlanta Braves announced today that Stephen Brunson will resume the role as Danville's assistant general manager effective immediately.
Atlanta Hires Bennett as Next Danville General Manager
Bennett will be the third GM in franchise history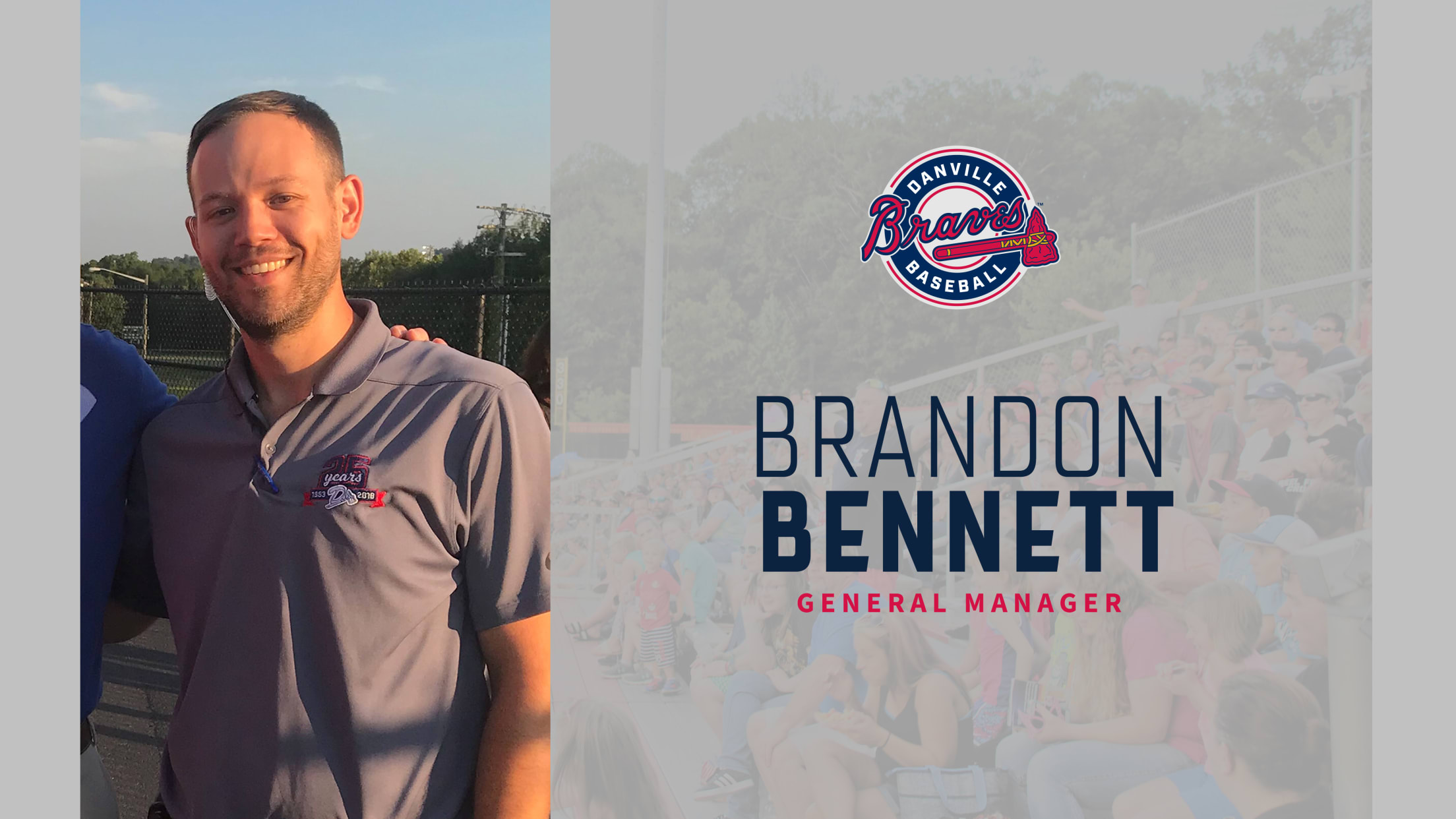 DANVILLE, Va. - The Atlanta Braves announced today that Brandon Bennett will take over as the Danville Braves General Manager beginning in January.  
Atlanta Promotes Cross to Rome Braves General Manager
Cross served as rookie-level Danville GM for 20 years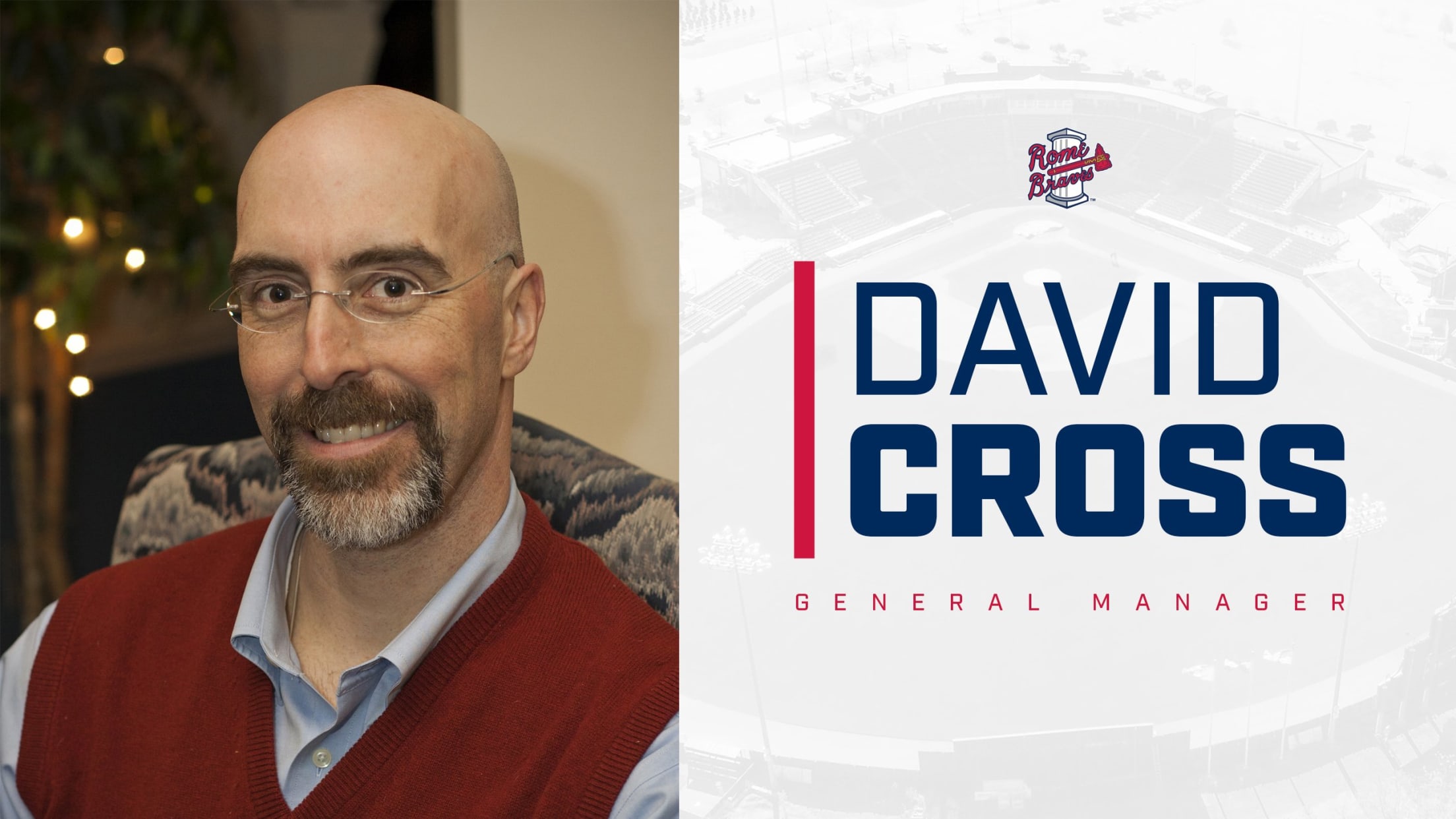 DANVILLE, Va. - The Atlanta Braves announced today that Danville Braves general manager David Cross will take over as the next general manager of the Rome Braves beginning in January. 
D-Braves Christmas Pack On Sale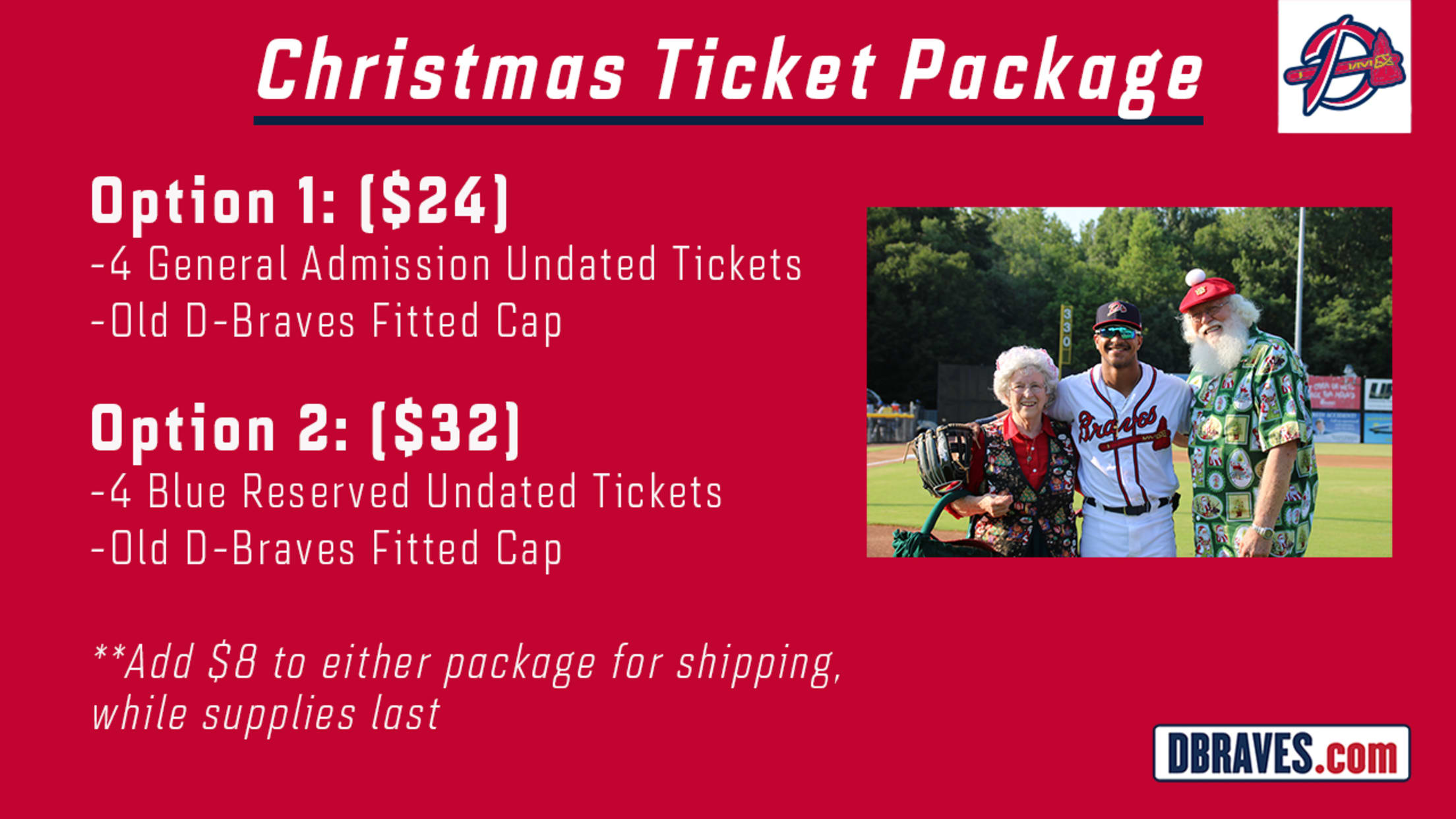 DANVILLE, Va. - The Danville Braves will be giving the gift of D-Braves baseball at an affordable rate this Christmas.
D-Braves Unveil Three New Team Logos
New D-Braves logo gear available online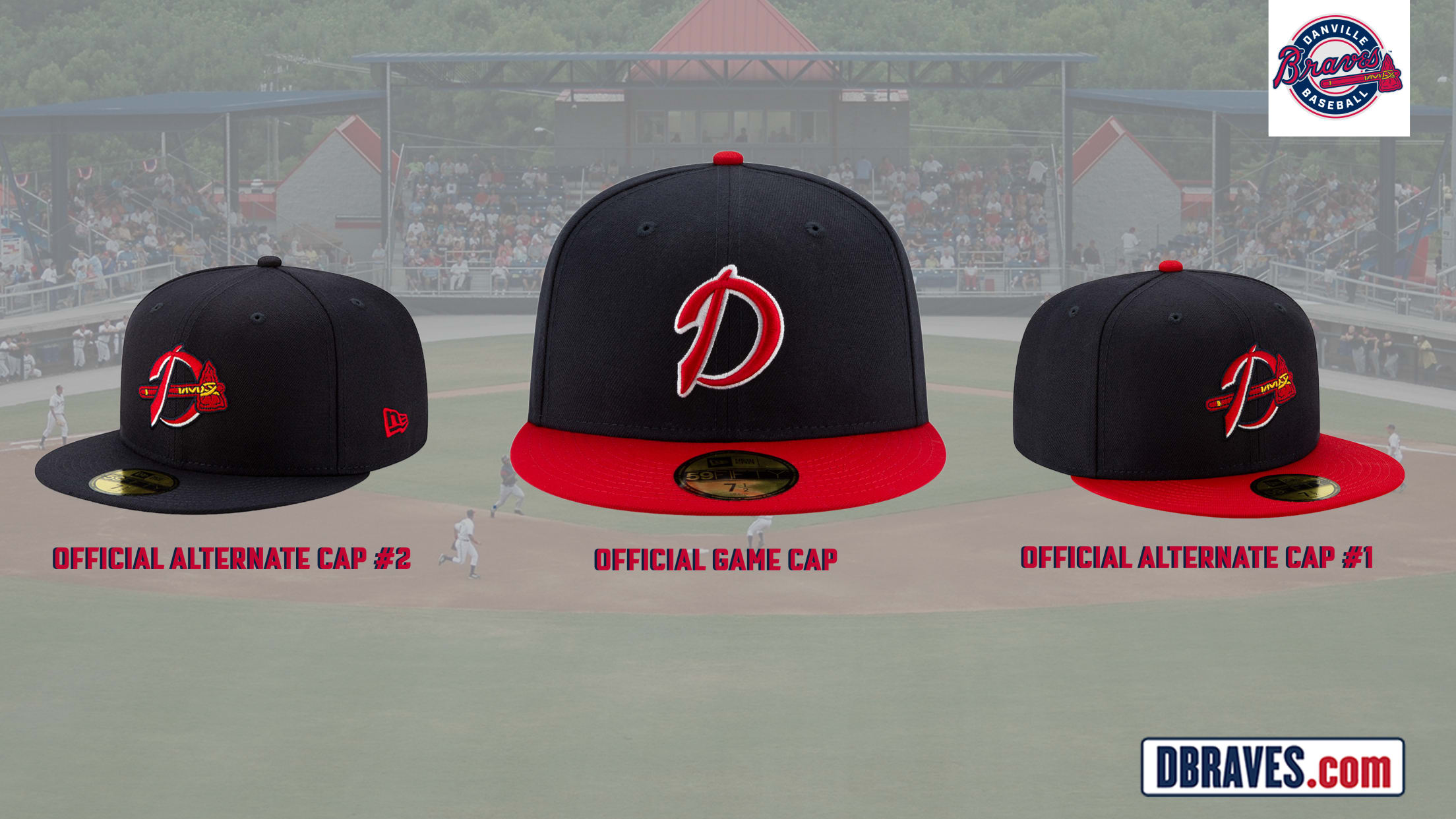 DANVILLE, Va. - The Danville Braves announced that the team will be adopting a new team brand on Friday morning at the team's press conference at the stadium.  
Braves Donate to United Way, Danville-Pittsylvania Cancer Association
Proceeds come from a D-Braves jersey auction and the D-Braves 5K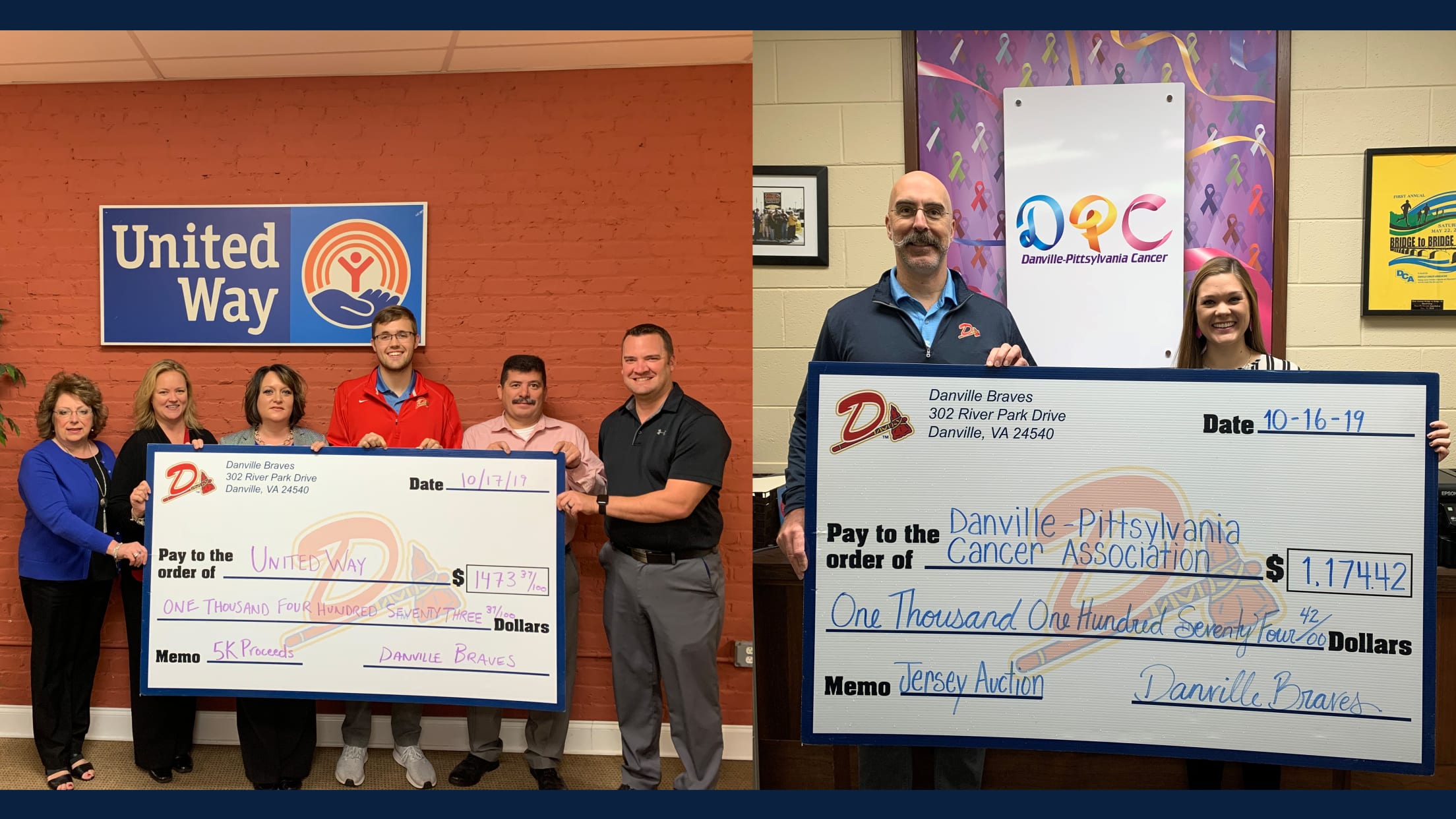 DANVILLE, Va. - The Danville Braves donated over $2,600 to the United Way of Danville-Pittsylvania County and the Danville-Pittsylvania Cancer Association from fundraisers during the 2019 season.
Longtime D-Braves Clubhouse Manager Bill "Tiny" Setliff Passes
Setliff had served the Danville Braves since 2001.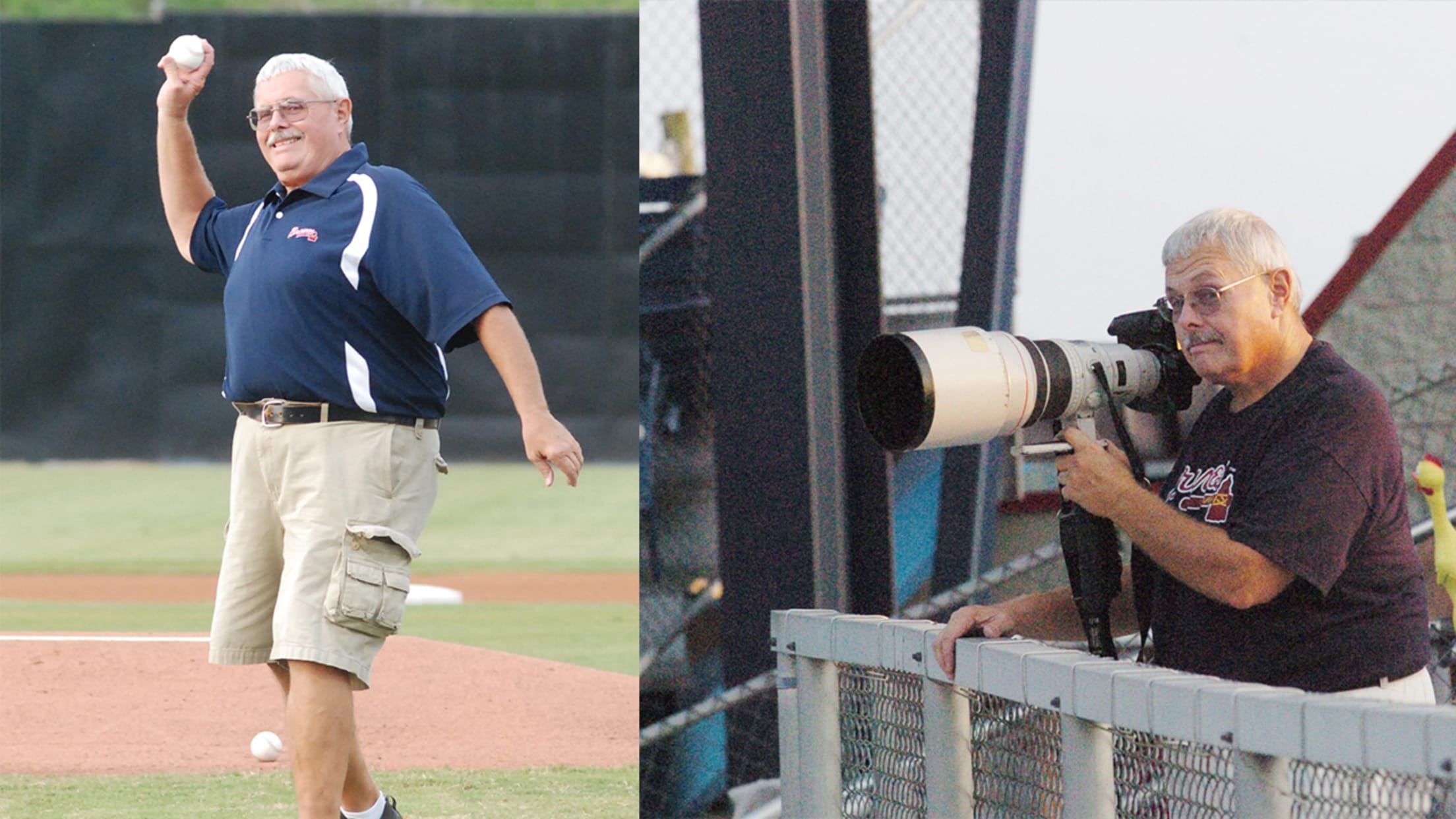 DANVILLE, Va. - The Danville Braves are grieved to announce that longtime clubhouse manager Bill "Tiny" Setliff passed away on Sunday morning.
D-Braves Announce 2020 Season Schedule
D-Braves open 2020 at home for third straight season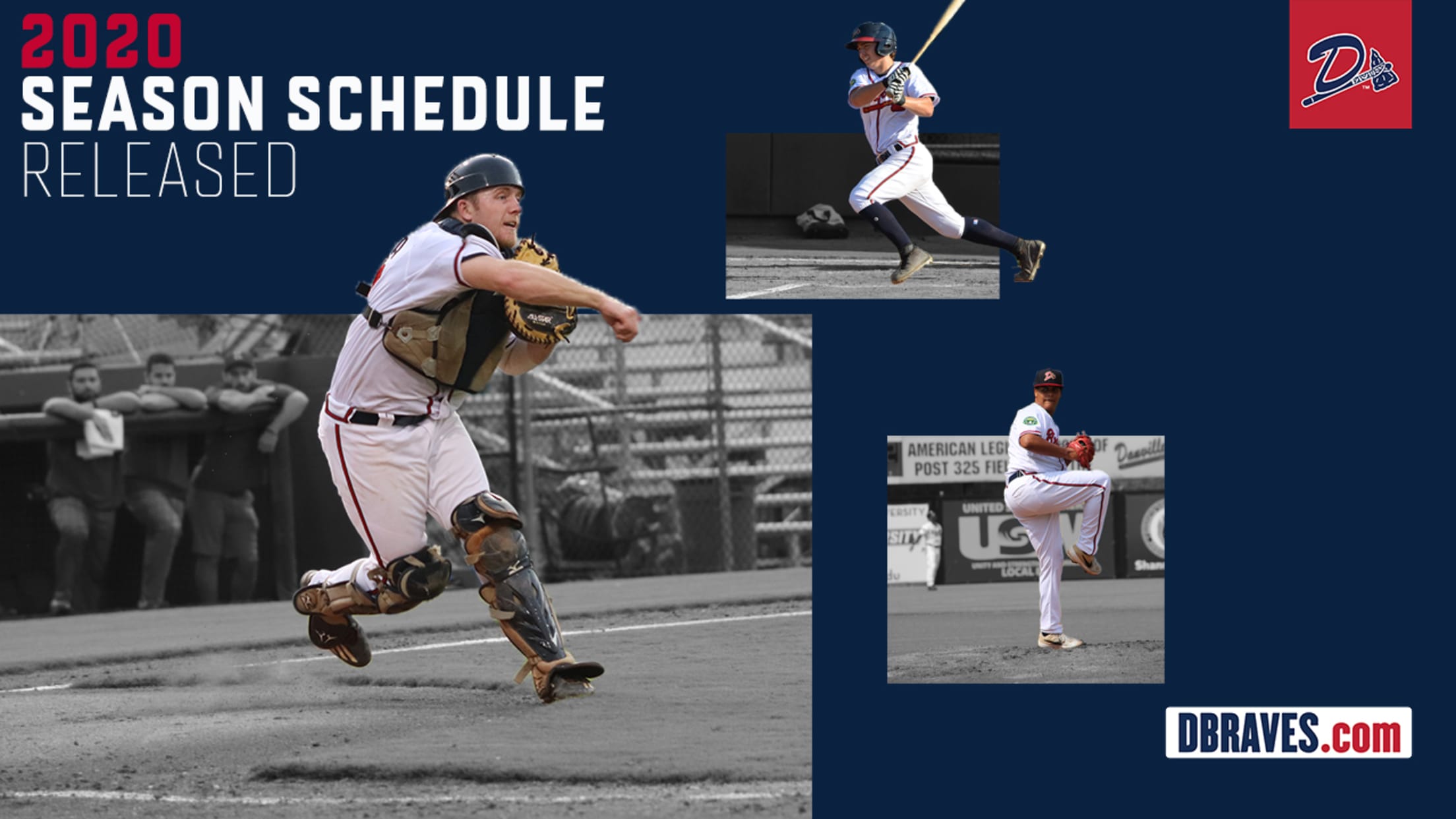 DANVILLE, Va. - The Danville Braves will open their 28th season as the advanced rookie affiliate of the Atlanta Braves at home on June 22, 2020 vs. the Burlington Royals.
Extra-Inning Walk-off Thriller Ends Homestand
Seven wins in final eight home games lifts Danville to .500 at home for season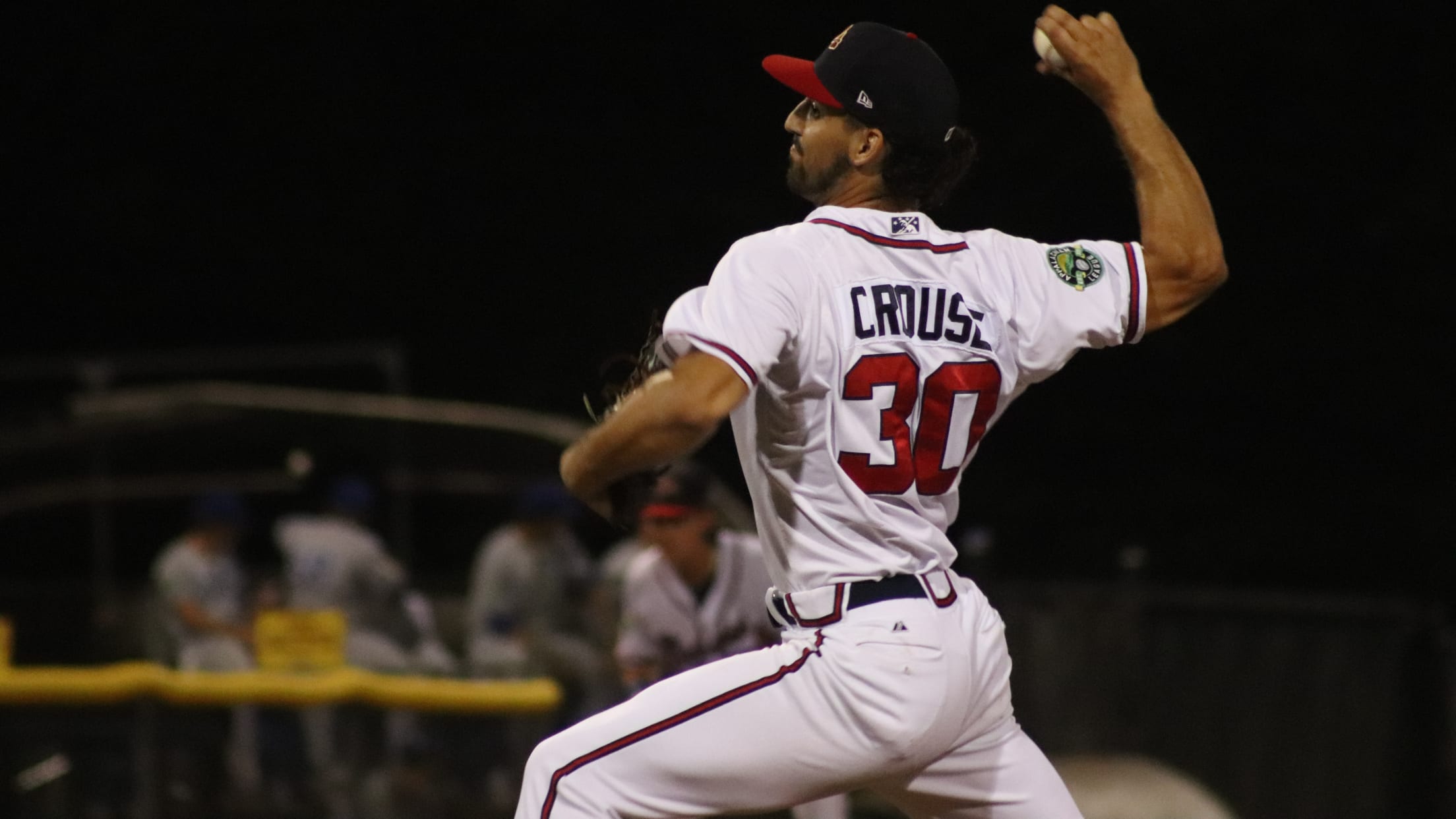 DANVILLE, Va. - With the Burlington Royals in need of a win to clinch the postseason, the Danville Braves denied their division rivals with a 3-2 walk-off win in the tenth inning to sweep their opponents and win a third straight series.The win was the team's seventh in an eight-game homestand
Red-Hot D-Braves Win for Sixth Time in Seven Games
Team continues recent string of success at home during season's second day game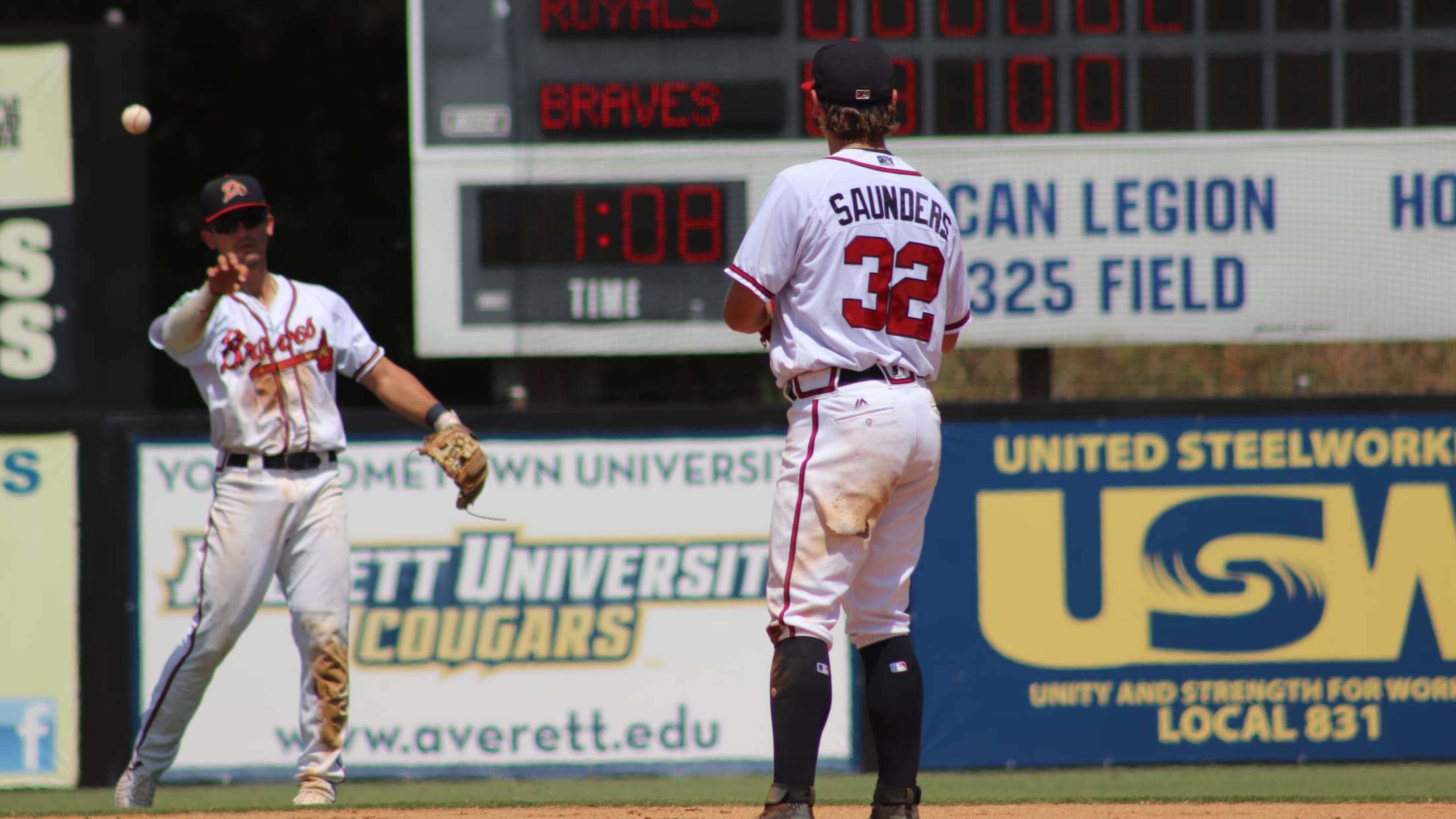 DANVILLE, Va. - The Danville Braves opened a two-game series over the Burlington Royals with a 5-2 win Wednesday afternoon. The win was the sixth out of seven games played so far in the team's season-long eight game homestand, and it moved the team to 16-17 at home, giving Danville a
Danville Dominates Kingsport 9-0 for Series Victory
D-Braves fan 15, match season's largest margin of victory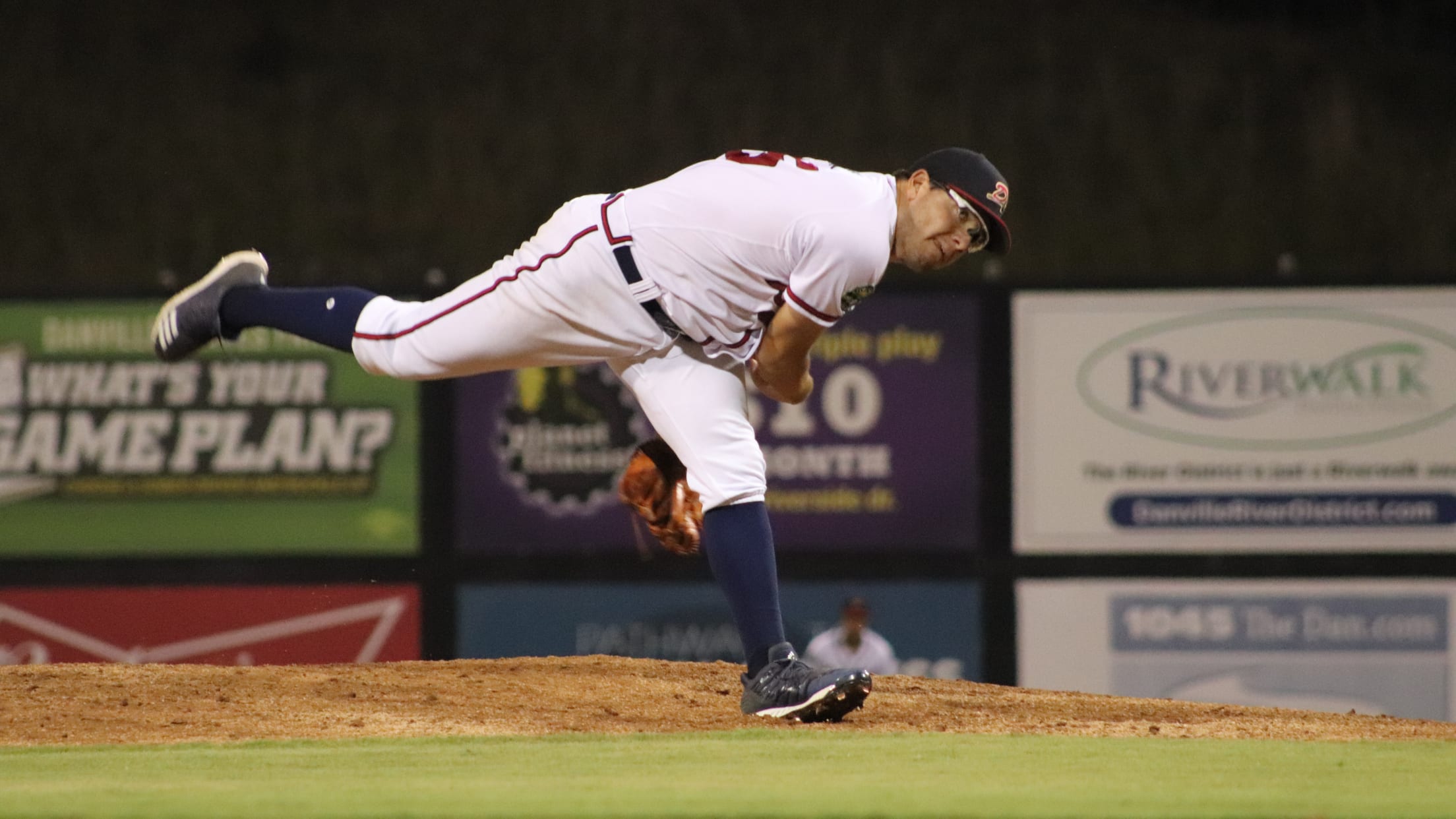 DANVILLE, Va. - The Danville Braves rallied from an 8-2 loss to shutout the visiting Kingsport Mets in a 9-0 victory Tuesday night. The win was the D-Braves' fifth in six games and gave the team back-to-back series victories for the first time since June 25-27 at Bluefield and June 28-30
Kingsport Snaps Danville Win Streak
Mets end stretch of one-run games for D-Braves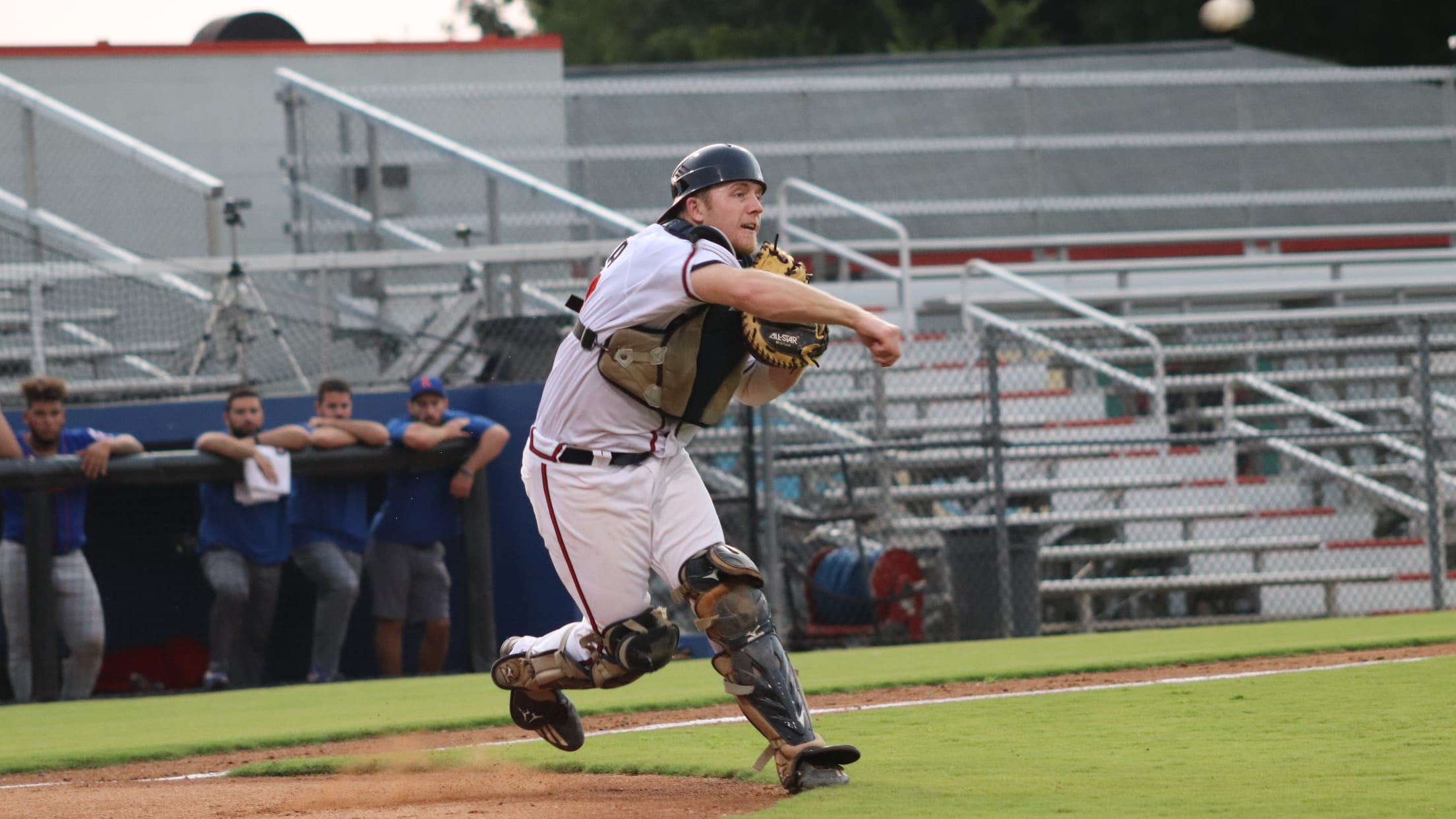 DANVILLE, Va. - Looking for their fifth straight win, the Danville Braves instead found themselves on the wrong end of an 8-2 ballgame against the Kingsport Mets on Monday night. Birthday boy Ray Hernandez had two hits to lead the Danville lineup. Cody Milligan added to his league-leading walk total with
D-Braves Flirt with No-Hitter, Win Fourth Straight Game
Team takes no-hitter into eighth inning, wins 4-3 in series opener over Kingsport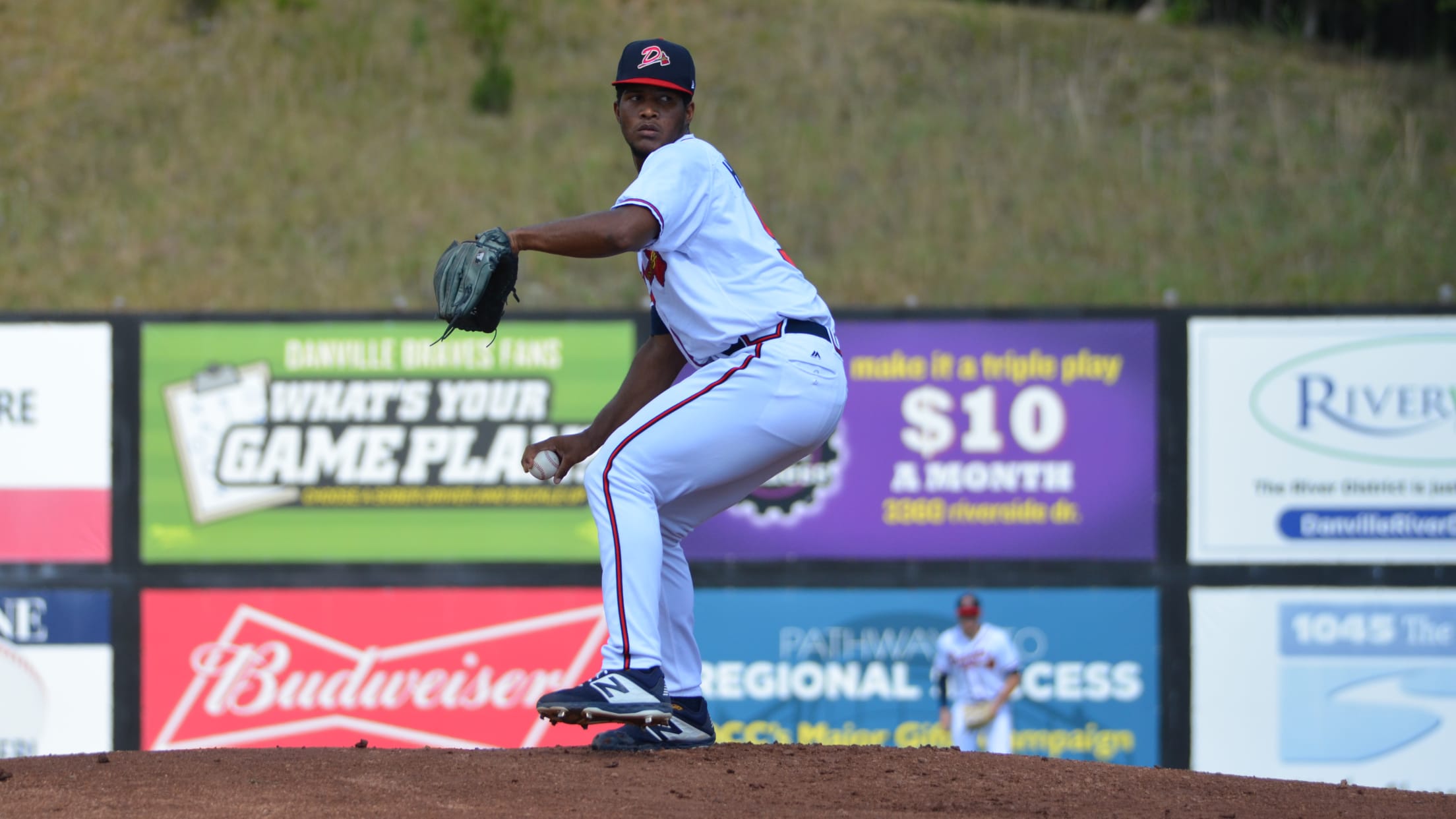 DANVILLE, Va. - For the fourth straight game, the Danville Braves earned a one-run victory. This time it came in a series opening 4-3 triumph over the Kingsport Mets in a game that saw Danville keep their visitors from a hit until the eighth inning.Alger Hodgson struck out a career-high seven
D-Braves Finish Off Sweep with Extra-Innings Triumph
Pitching keeps team in game long enough for game-winning play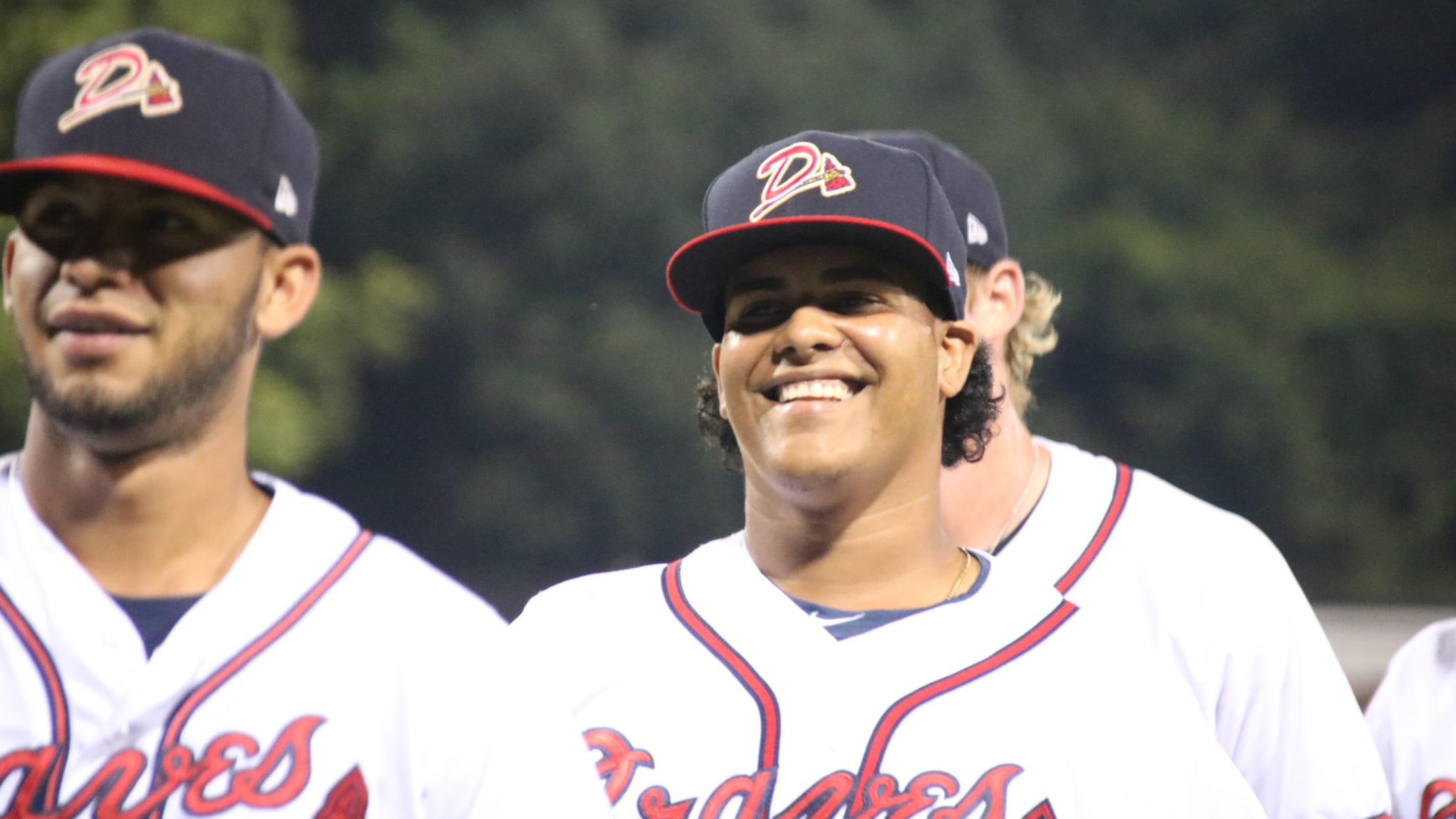 DANVILLE, Va. - Two nights after a walk-off infield single, the Danville Braves capped off a series sweep of the Elizabethton Twins with another walk-off win, this time in extra innings. Willie Carter beat the throw home on a fielder's choice with one out in the bottom of the tenth inning
Solid Pitching Fuels Second Straight Win
Staff gives up just four hits, two walks in 2-1 triumph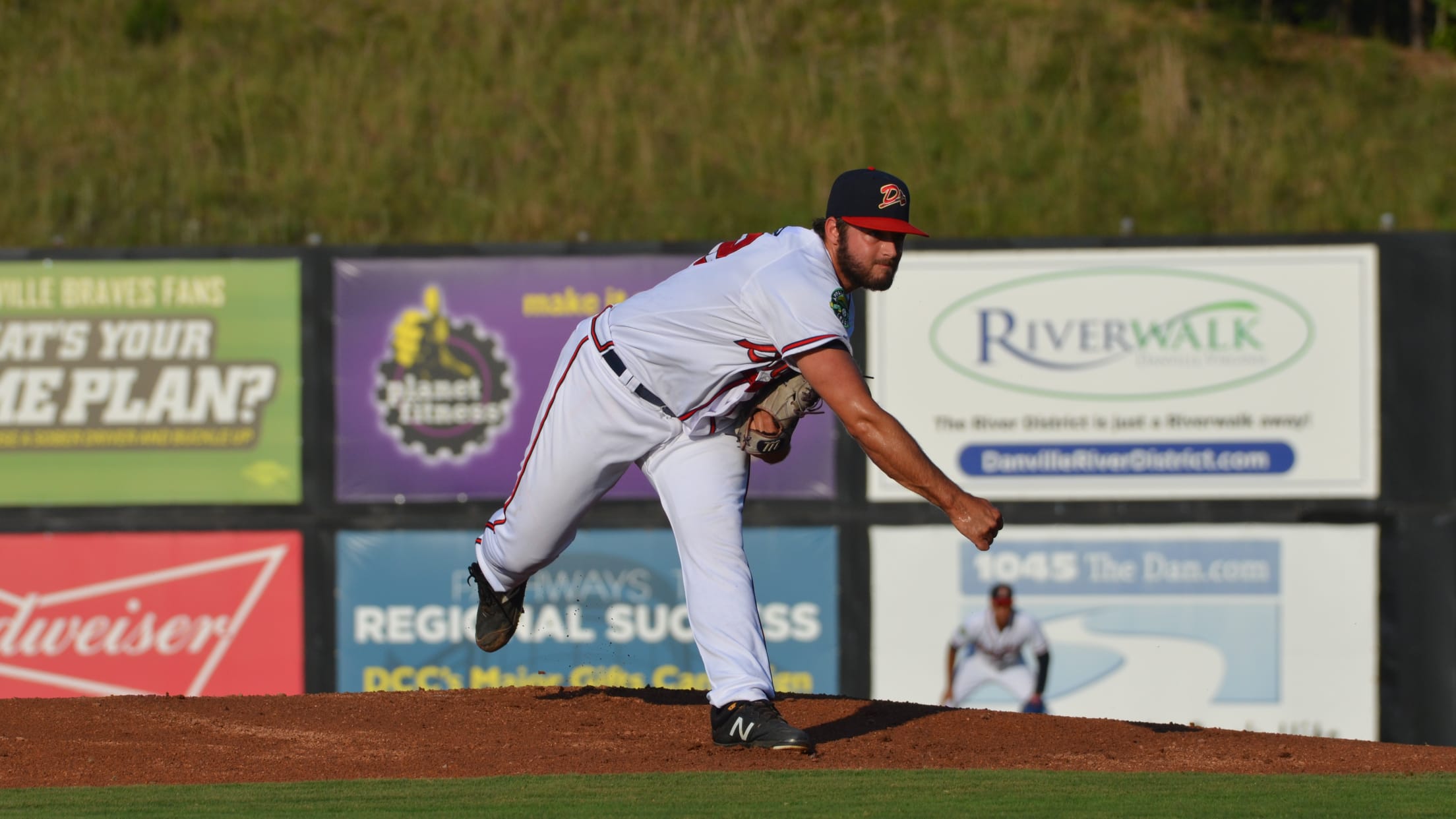 DANVILLE, Va. - Behind the efforts of a very effective pitching staff, the Danville Braves won a second straight game against the Elizabethton Twins, taking a 2-1 contest on Friday night to clinch a series victory.Tyler Owens got the start and allowed just one hit and one walk in four innings.
Thrilling Walk-off Win Opens Homestand
Brandon Parker's RBI single caps 4-3 victory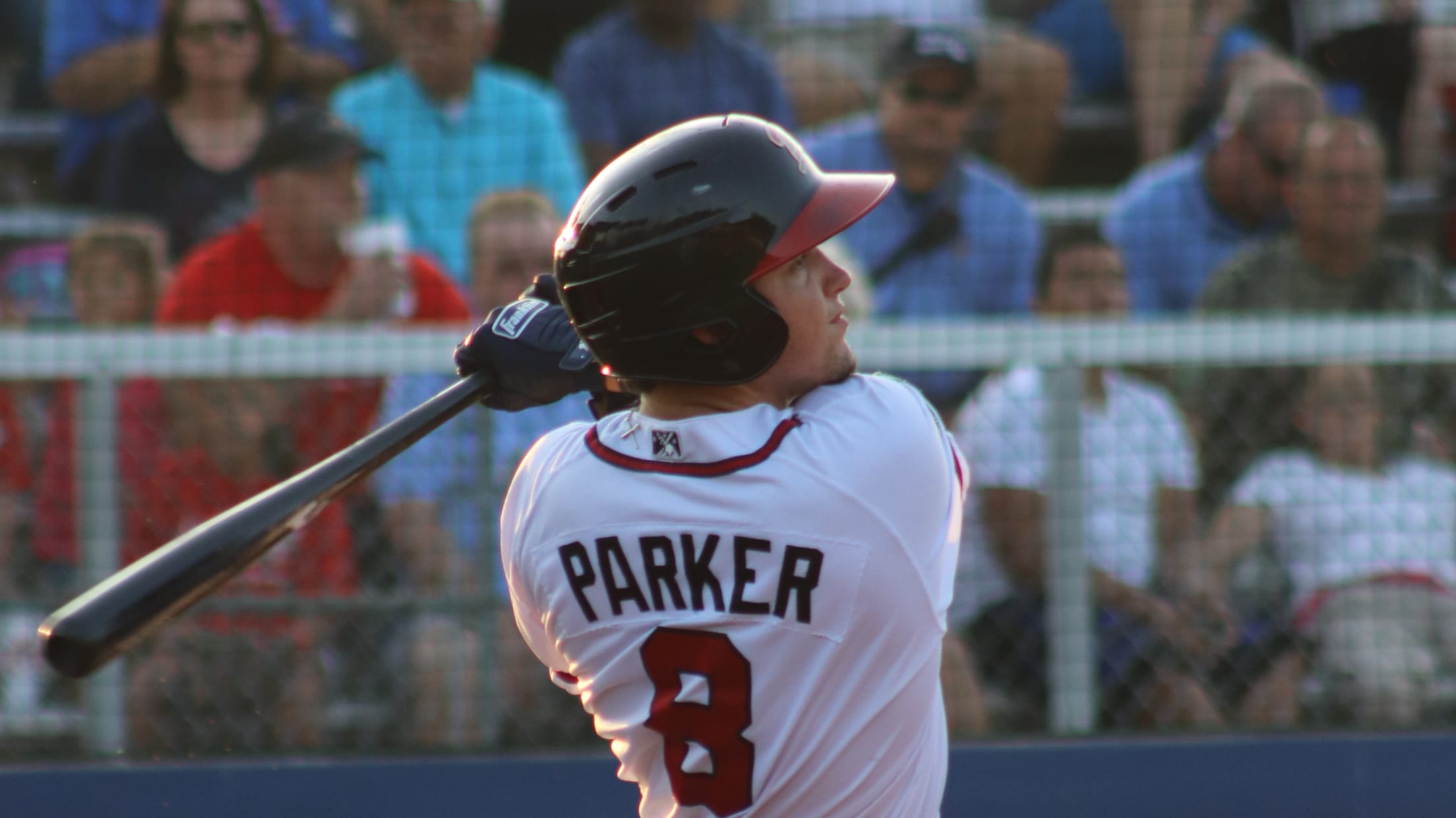 DANVILLE, Va. - In the opening game of both a three-game series and an eight-game homestand, the Danville Braves earned an exciting 4-3 win over the Elizabethton Twins on Brandon Parker's RBI single with two outs in the bottom of the ninth inning in front of 2,294 fans Thursday night.Danville held
D-Braves Ready for Final Homestand of Season
Eight-game stretch wraps up home slate for season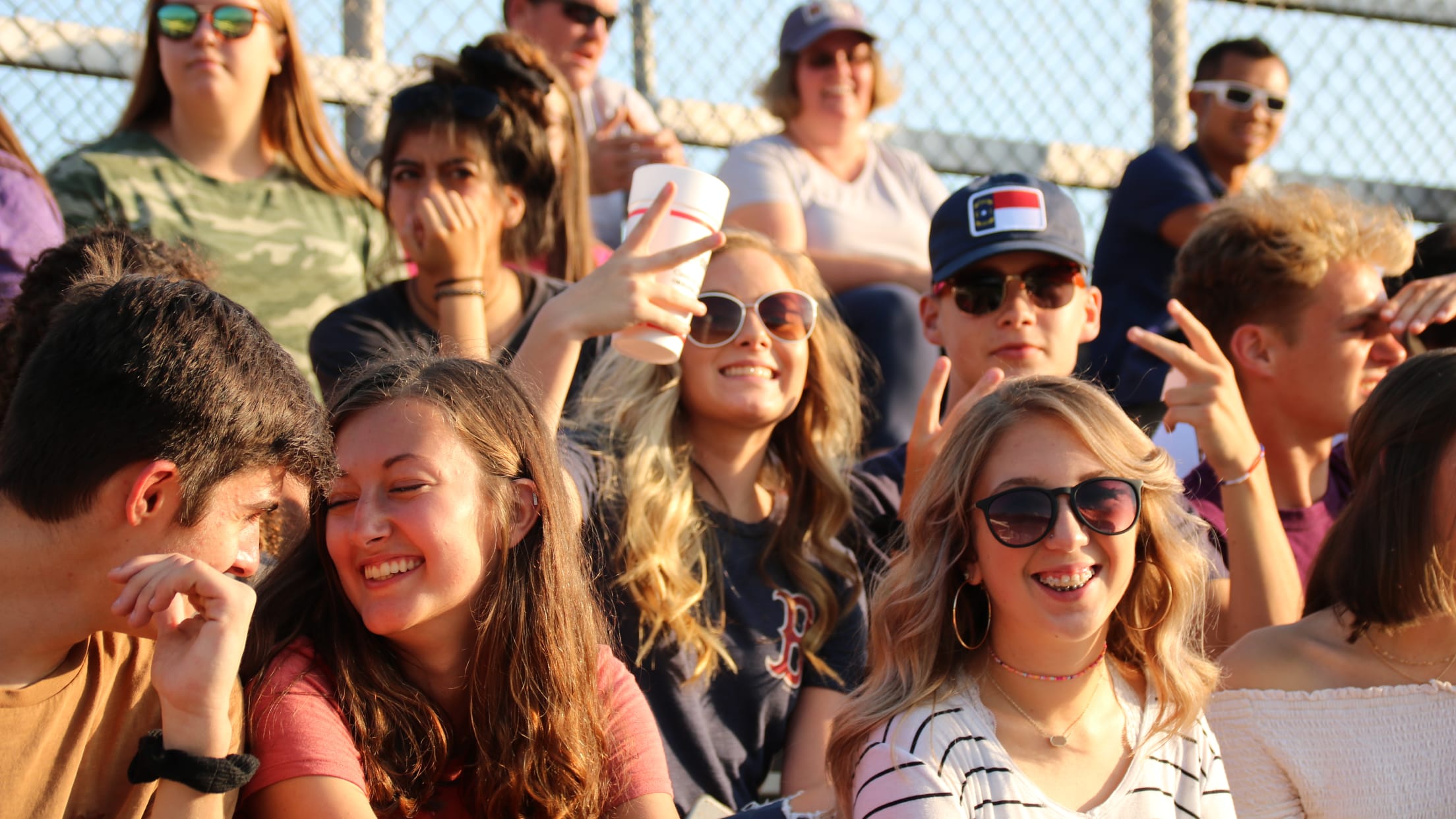 DANVILLE, Va. - The Danville Braves return home for an eight-game homestand that represents the final home games of the 2019 season after the conclusion of a six-game road swing. The team will host the Elizabethton Twins and the Kingsport Mets for three games each before wrapping up with two games
Bryce Ball, Ricky DeVito Named July Players of the Month
Ball repeats as winner, DeVito excels after becoming starter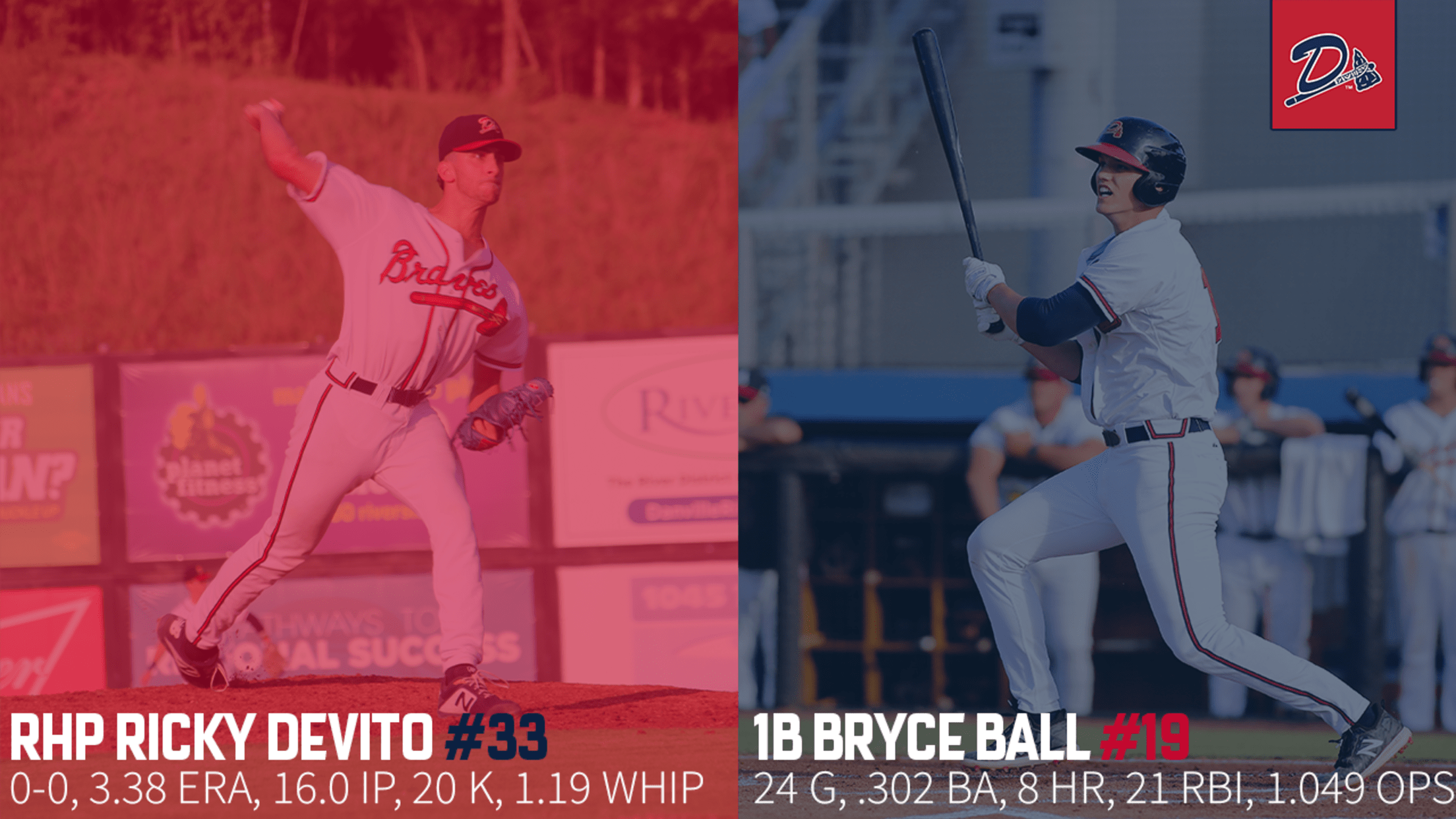 DANVILLE, Va. - The Atlanta Braves released their July Players of the Month for each of their minor league affiliates. For the Danville Braves, Bryce Ball was named Position Player of the Month for the second straight month, with Ricky DeVito joining him as Pitcher of the Month.Ball was named