E-TWINS DROP FIFTH STRAIGHT WITH 4-2 LOSS TO PRINCETON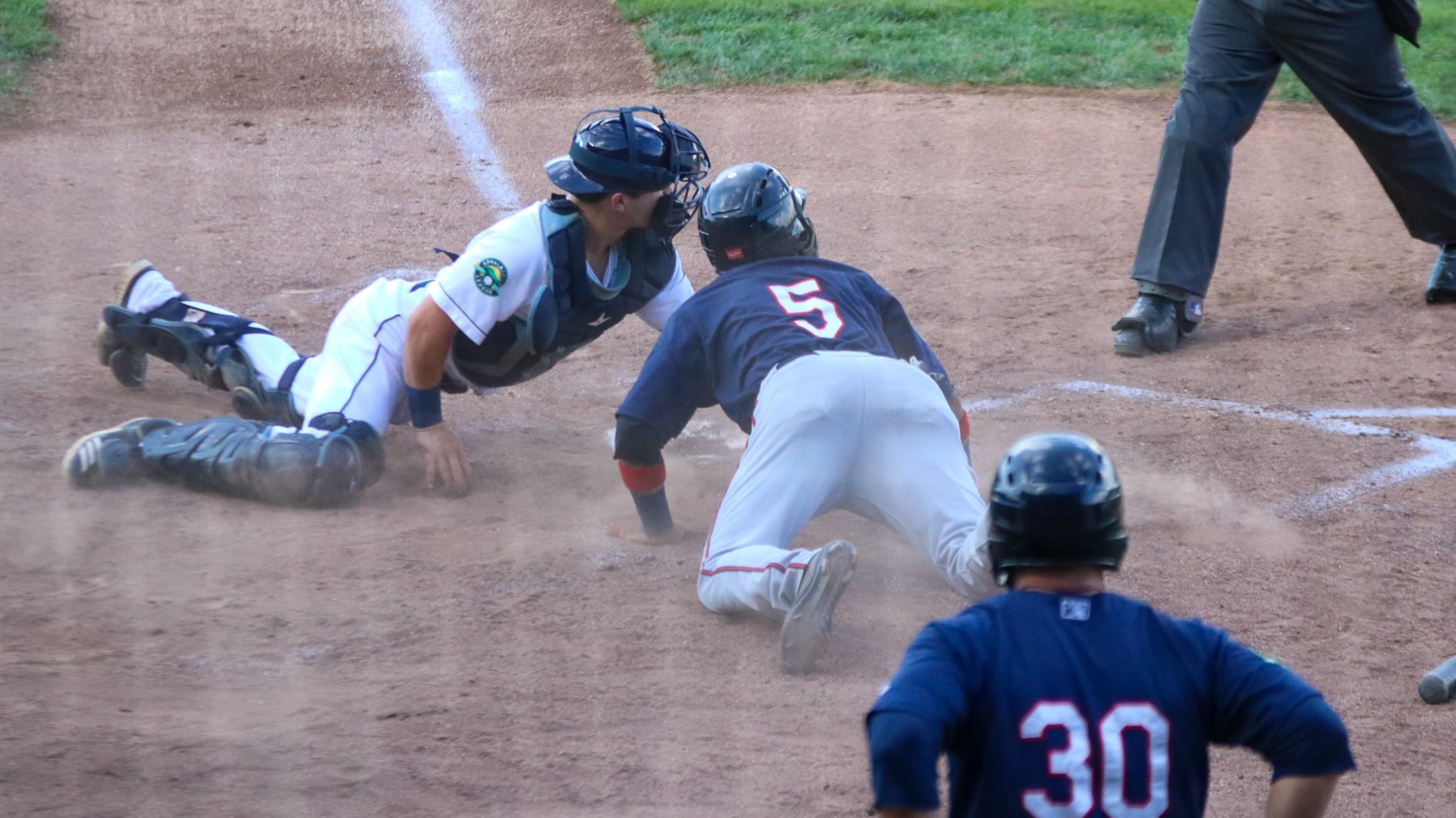 (Nicholas Badders / Elizabethton Twins)
PRINCETON, WV - The Princeton Rays scored in the first inning and didn't look back, only surrendering two runs to the Elizabethton Twins in Sunday's 4-2 loss.Starter Ben Gross threw five bumpy innings, allowing four runs (three earned) on nine hits with just two strikeouts. Yancarlos Baez and Steven Cruz
PRINCETON, WV - The Princeton Rays scored in the first inning and didn't look back, only surrendering two runs to the Elizabethton Twins in Sunday's 4-2 loss.
Starter Ben Gross threw five bumpy innings, allowing four runs (three earned) on nine hits with just two strikeouts. Yancarlos Baez and Steven Cruz combined for three scoreless frames, but the Twin offense could not push past the Rays at all.
Elizabethton only connected for five hits, two coming from outfielder Max Smith.
Matt Wallner singled home Ruben Santana in the third and Smith crushed a solo home run in the fourth, but that was it the E-Twins' scoring.
The Twins, who have now lost five games in a row for the first time since August 2015, look to snap the skid Monday in Princeton, as Andriu Marin will start for Elizabethton.
For tickets and more information, visit elizabethtontwins.com.