LAWERYSON STRIKES OUT 15 IN 1-0 VICTORY OVER GREENEVILLE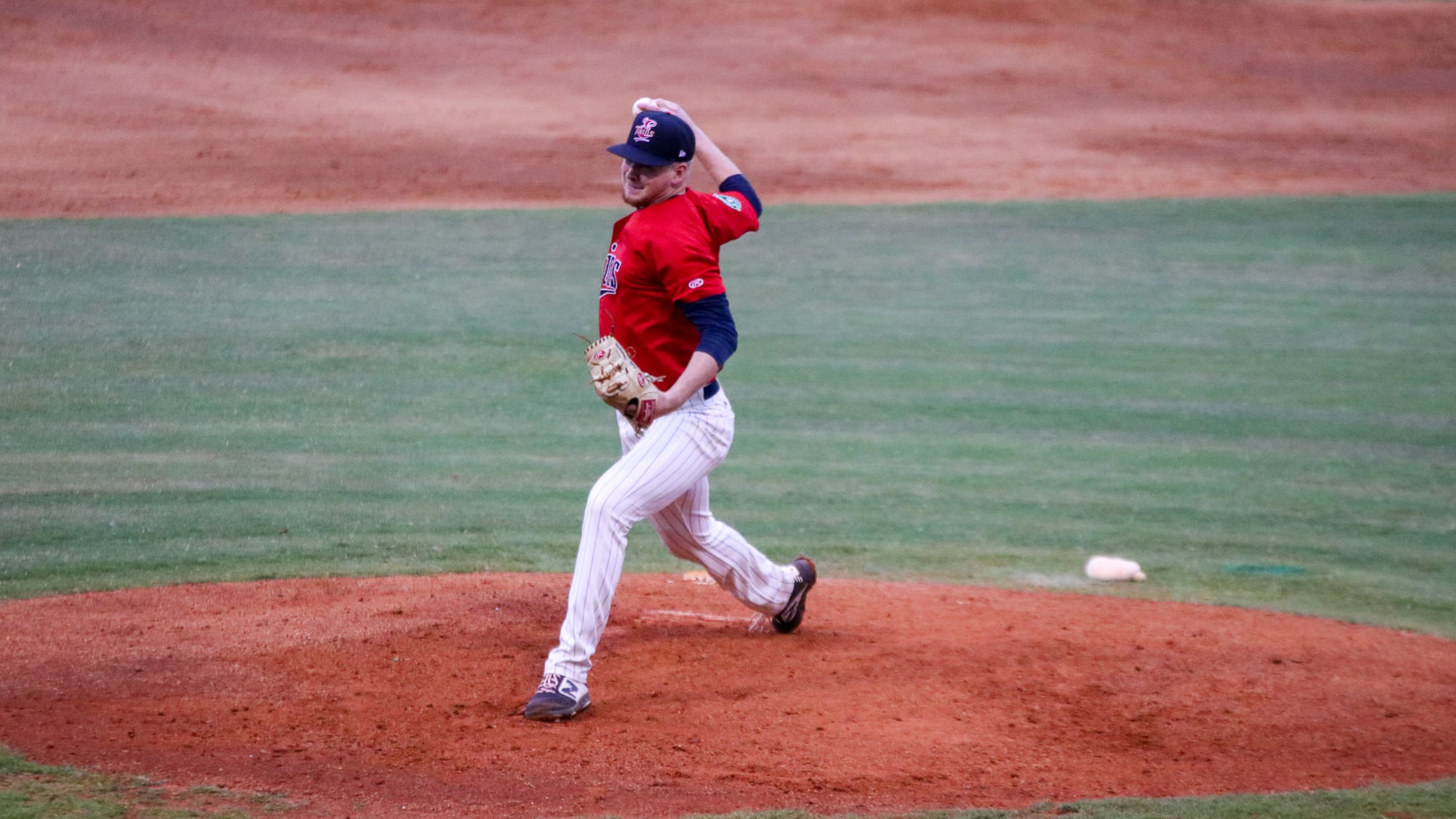 (Nicholas Badders / Elizabethton Twins)
ELIZABETHTON, TN - For the first time in 2019, the Elizabethton Twins recorded a shutout victory, topping the Greeneville Reds 1-0 behind 20 combined strikeouts from Cody Laweryson and Owen Griffith. It was also the first time this season the Twins won while scoring less than three runs.Laweryson dazzled through
ELIZABETHTON, TN - For the first time in 2019, the Elizabethton Twins recorded a shutout victory, topping the Greeneville Reds 1-0 behind 20 combined strikeouts from Cody Laweryson and Owen Griffith. It was also the first time this season the Twins won while scoring less than three runs.
Laweryson dazzled through his six shutout innings, striking out 15 on no walks and just three hits. His 15 was the most by an Elizabethton pitcher in 2019, beating the 11 Andriu Marin and Tyler Benninghoff each recorded earlier this season.
The Maine native nearly topped the Minor League Baseball 2019 single-game strikeout record, which was 17 strikeouts in one game. Both Greeneville Reds pitcher Randy Wynne and Rome Braves pitcher Philip Pfeifer did in eight innings earlier this season.
Of his six innings, three of them were 1-2-3 frames, including the first and fifth where he stuck out the side. The fifth inning was an immaculate inning, where Laweryson threw just nine pitches, all of them strikes for his three strikeouts. This is a feat that has only been accomplished 98 times in MLB history and was the 27th time in Minor League Baseball this year.
Cody Laweryson picked up his first pro win tonight, throwing six shutout innings with 15 strikeouts, the most for an E-Twins pitcher in a game this season. @BadderUpSports caught up with hm after the game to discuss his outing, the game and the 2019 season. pic.twitter.com/eXgz4HaBMe

— Elizabethton Twins (@ETwinsBaseball) August 27, 2019
Owen Griffith came out of the bullpen after him and was equally excellent. In three innings, Griffith allowed just one hit but faced the minimum. A single to Carlos Reina in the seventh inning was the only baserunner he allowed, though Reina was caught stealing for the inning's second out.
Griffith's three shutout innings were finished on just 38 pitches, including five strikeouts for 20 punchouts between him and Laweryson. 20 strikeouts is tied for 7th most this season by a Minor League team this season and tied for the most in a nine-inning game.
The Modesto Nuts' 23 strikeouts on July 15 is the most in a game this year, though that was a 15-innng game.
The Twins were only able to manage seven hits, six of them single, but it scored a run and was enough for the win. Janigson Villalobos doubled home Anthony Prato in the fifth inning, the third of three straight hits against Graham Ashcraft.
The second of those hits was the first of Will Holland's two hits in the game, the only E-Twin with a multi-hit performance.
The two-hour, eight-minute game was Elizabethton's shortest of the year and the win brought the Twins within a game of .500, 32-33. Still in the hunt for a postseason berth, the E-Twins face the G-Reds against Tuesday at 6:30 p.m.
For tickets and more information, visit elizabethtontwins.com.