BOYD SPORTS TO MANAGE AND OPERATE THE KINGSPORT FRANCHISE IN THE APPALACHIAN LEAGUE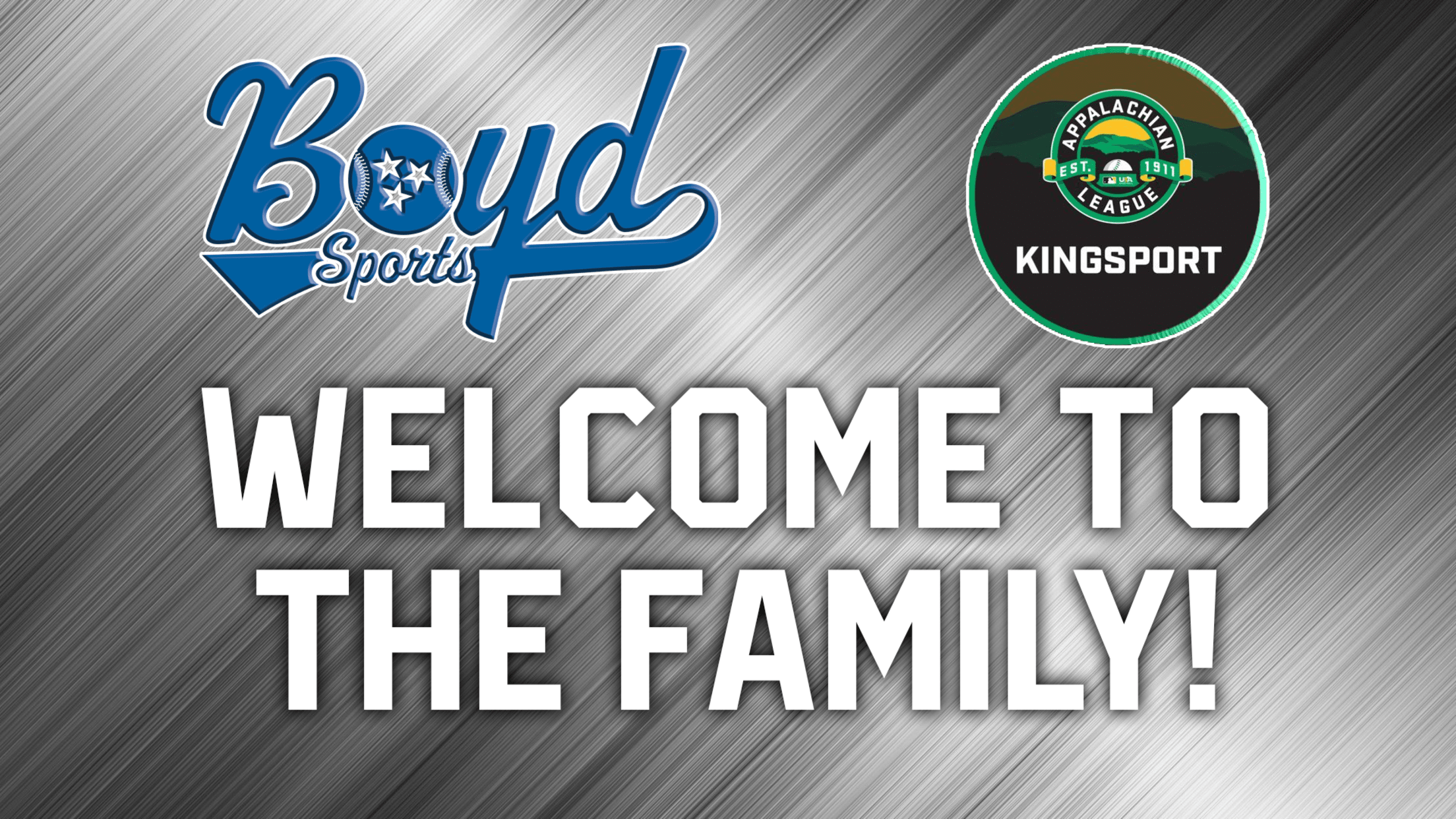 Kingsport, Tenn. – Boyd Sports, LLC has announced that they will assume the management contract of the Kingsport franchise in the Appalachian League. Boyd Sports, which also owns the Tennessee Smokies, Johnson City Baseball, Greeneville Baseball, and Elizabethton Baseball will assume all business operations of Kingsport Baseball.
GREENEVILLE BASEBALL CLUB RELEASES 2021 SCHEDULE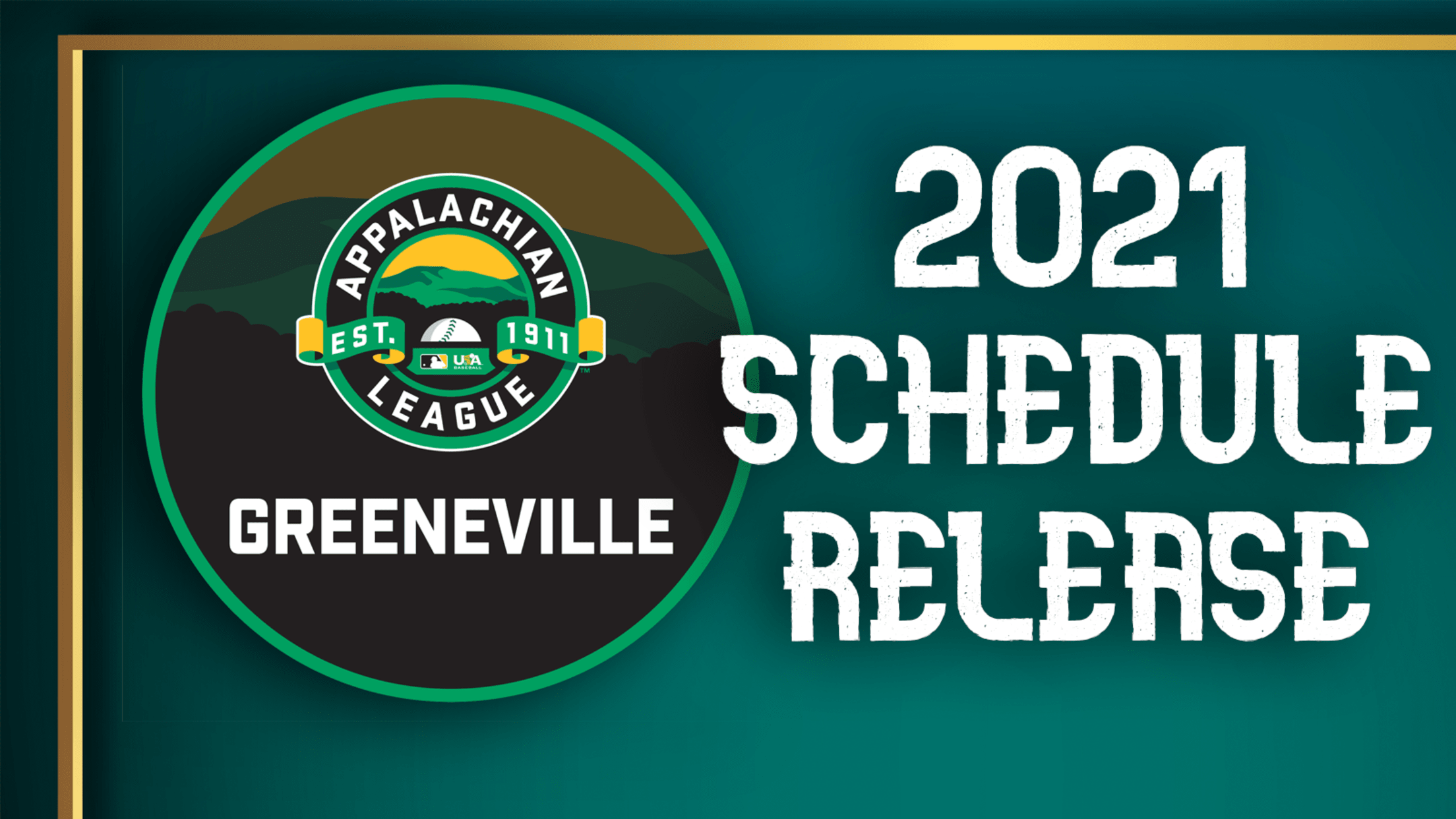 GREENEVILLE, TN - In conjunction with the Appalachian League, the Greeneville Baseball Club have announced the schedule for the 2021 campaign. The Greeneville Baseball Club kicks off the season at Pioneer Park on Tuesday, June 8rd against the Johnson City Baseball Club.
"Minor League Baseball announced today that there will not be an MiLB season in 2020.The health and safety of the Appalachian League fans, players and staff members is our top priority. This year has been a challenge for so many people around the world, but we assure you we are
STRIKING OUT MISCONCEPTIONS ON THE 2020 SEASON
Sevierville, TN - As spring training begins, all Appalachian League teams are preparing for the 2020 season as planned. Out of the 10-team league, three Boyd Sports teams are being impacted by the misunderstandings of the League's 2020 playing status. The Johnson City Cardinals, Greeneville Reds, and Elizabethton Twins will
GREENEVILLE REDS NAME KAT DEAL AS GENERAL MANAGER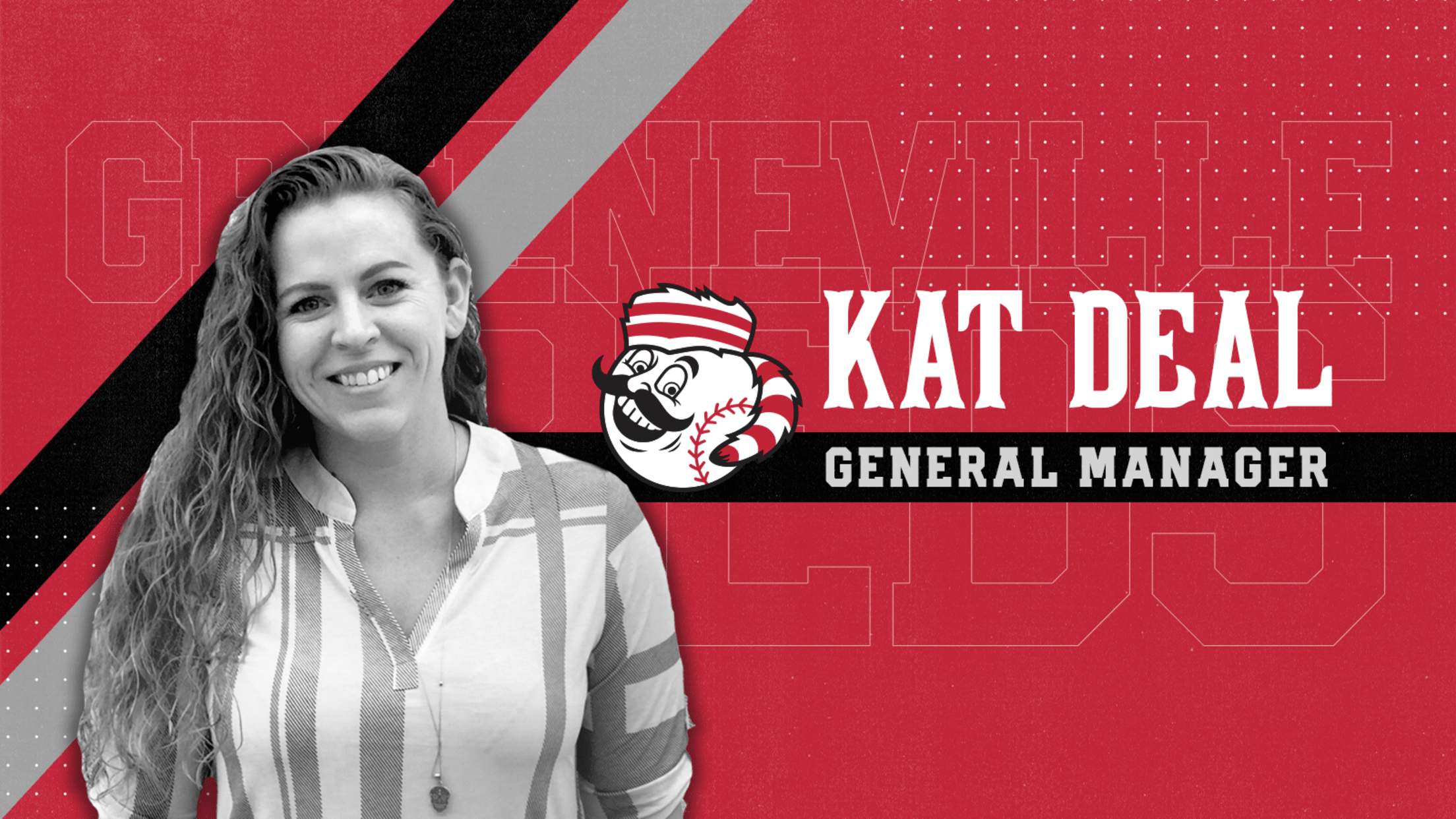 GREENEVILLE, TN - Boyd Sports, LLC has announced that Kat Deal will be the General Manager of the Greeneville Reds, effective today. Deal spent the previous two seasons with the Johnson City Cardinals, another Boyd Sports, LLC team, as the Assistant General Manager. Before the Florida native's entrance into the Boyd
GREENEVILLE ANNOUNCES THEIR 2020 COACHING STAFF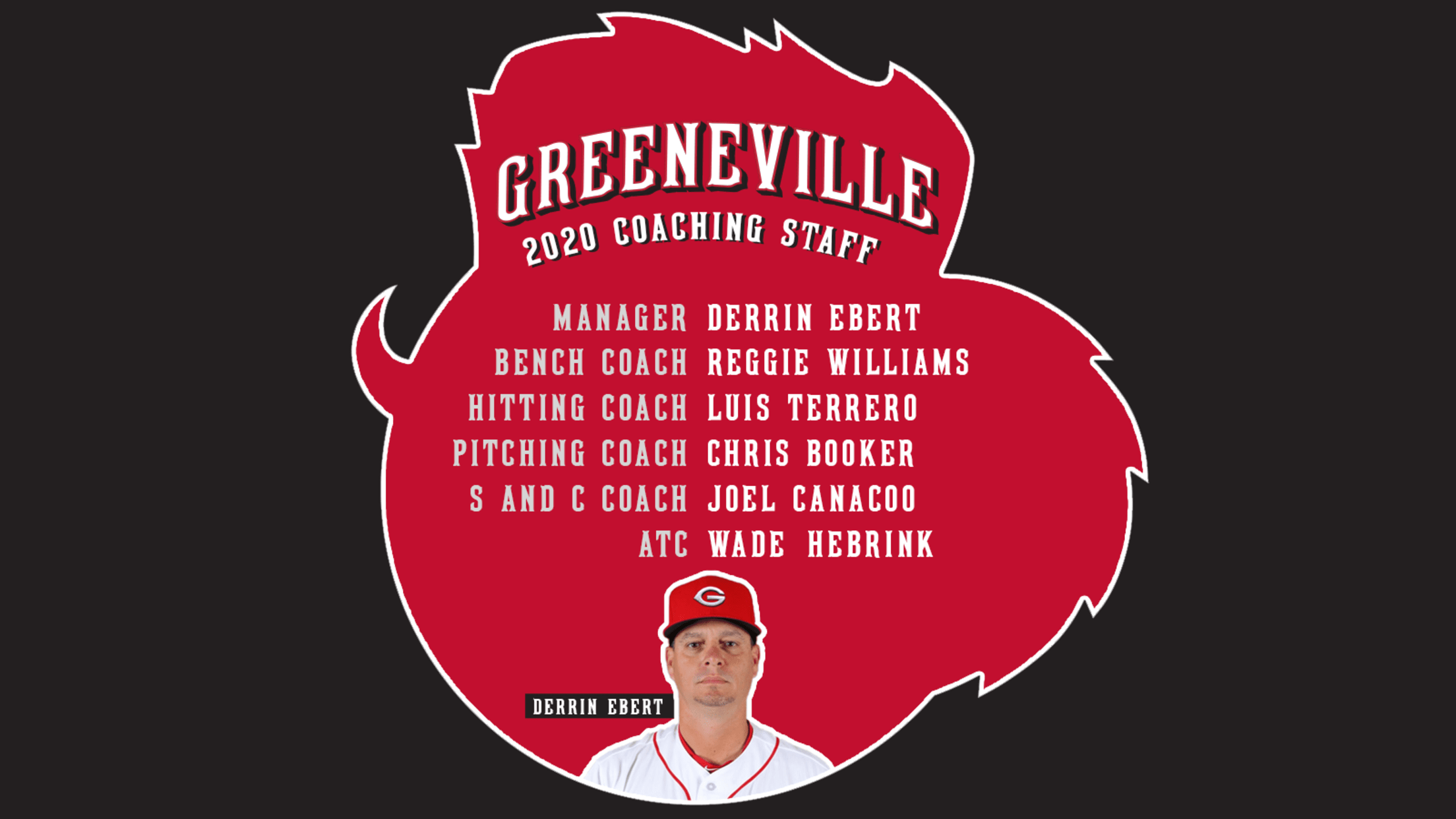 Greeneville, TN - The Cincinnati Reds have announced their minor league 2020 field staff. Coming to Eastern Tennessee to coach the Greeneville Reds include: Manager: Derrin Ebert Pitching Coach: Chris Booker Hitting Coach: Luis Terrero Bench Coach: Reggie Williams ATC: Wade Hebrink S&C Coach: Joel Canacoo For staff bios, click here.  
Appalachian League Releases 2019 Community Report
League contributions exceeded $2.3 million for 2019 calendar year
CHAPEL HILL, N.C. - The Appalachian League today announced it surpassed $2.3 million in charitable contributions for the 2019 calendar year. The multi-million dollar figure is a culmination of all community involvement from the ten teams in the Advanced-Rookie league, as well as efforts from the Appalachian League office. "As a
Wynne Named Appalachian League Pitcher of the Week
Wynne Strikes Out 25 Over 16 Innings To Earn Honor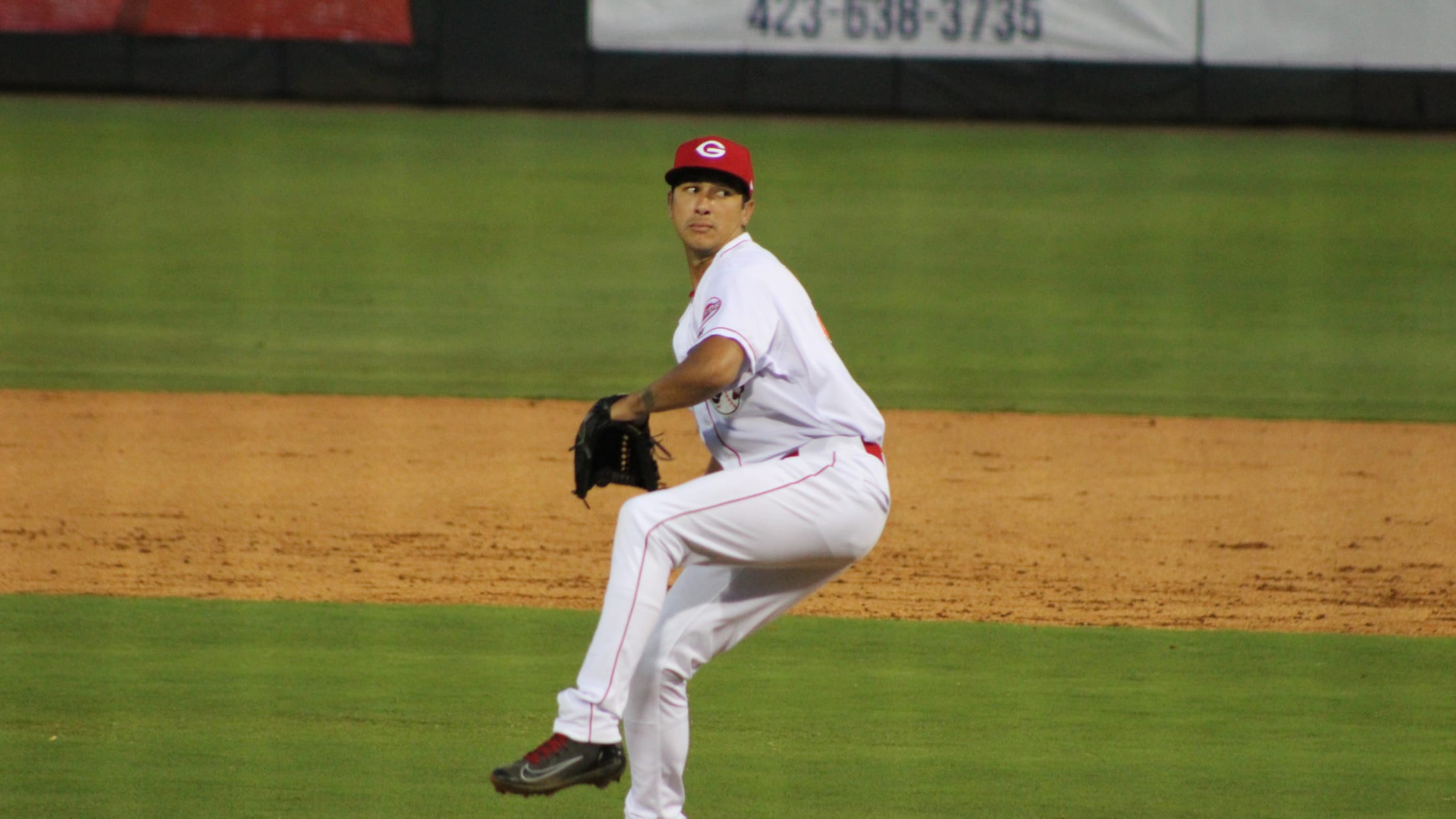 GREENEVILLE, TN - RHP Randy Wynne was named the Appalachian League Pitcher of the Week of August 19-25. The 26-year-old from San Diego, CA is the third Greeneville Reds player to earn a weekly honor this season.Wynne made two starts last week, totaling 16 innings pitched. He allowed three runs
G-Reds Shutout In Elizabethton
Ashcraft Strikes Out Seven In Final Start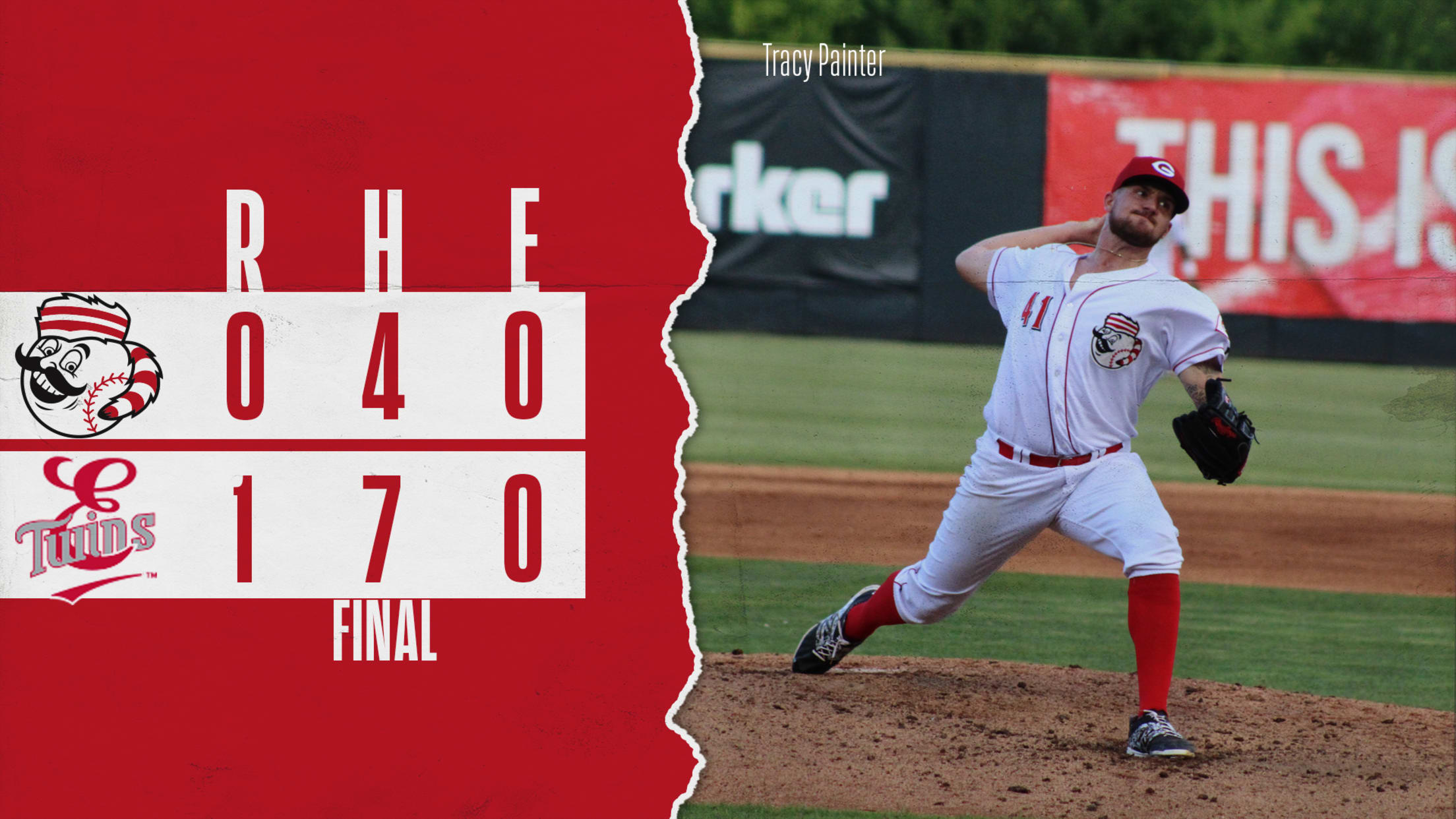 ELIZABETHTON, TN - The Greeneville Reds (25-40) were shutout Monday night by the Elizabethton Twins (32-33) 1-0 at Northeast Community Credit Union Ballpark. Greeneville has now been shutout in three of their last four games.RHP Graham Ashcraft (L, 2-4) hit a batter and allowed just one hit through four scoreless
Rays Top Reds In Pioneer Park Finale
Wynne Strikes Out Eight Over Eight Innings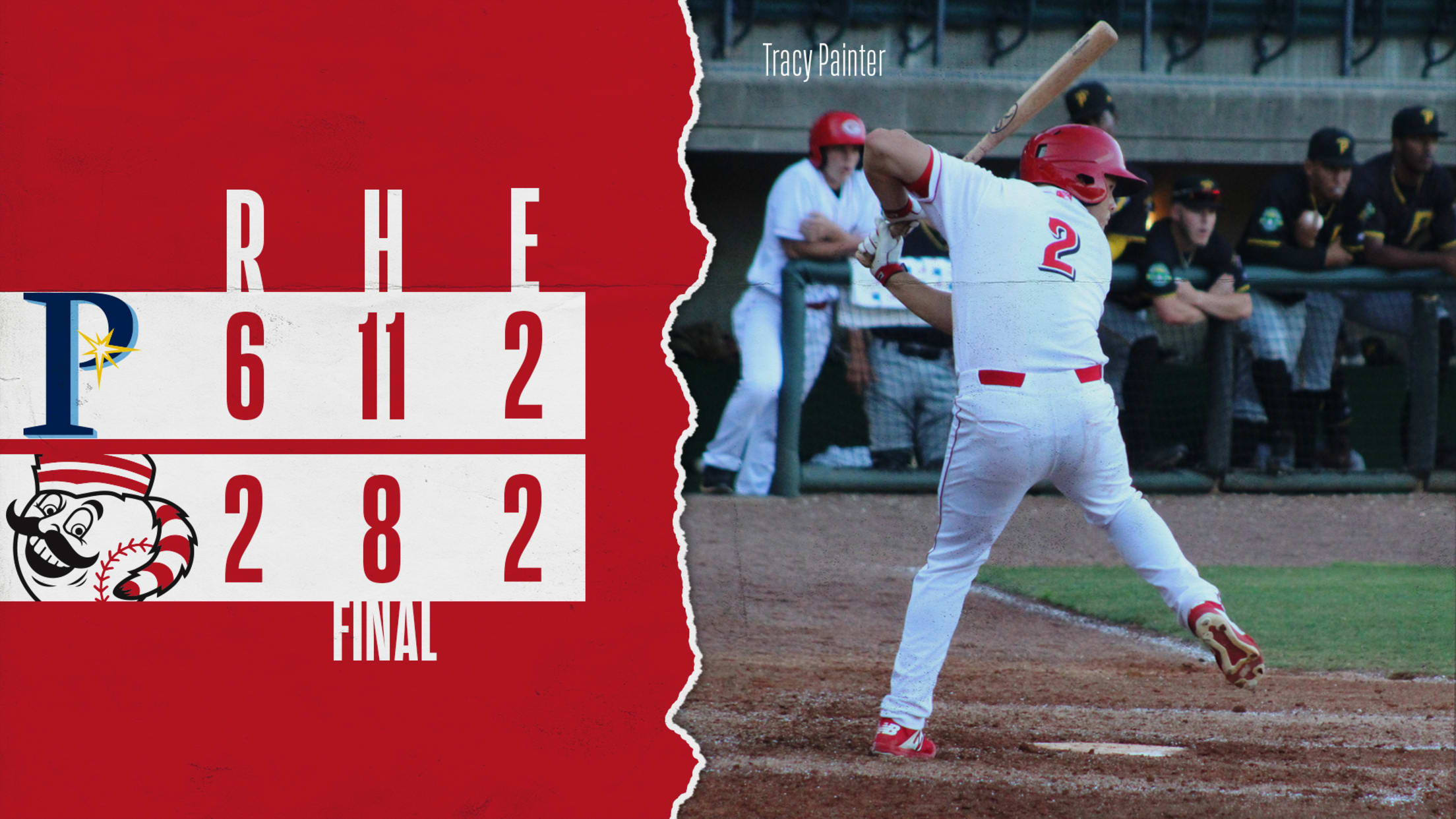 GREENEVILLE, TN - The Princeton Rays (31-34) defeated the Greeneville Reds (25-39) 6-2 Sunday night in the final game of the 2019 season at Pioneer Park. Tyler Callihan, Danny Lantigua, and Fidel Castro all finished with two hits in the loss.Aldenis Sanchez hit a single off RHP Randy Wynne (L,
G-Reds Shutout Saturday
Cooper Tosses Three Perfect Innings In Relief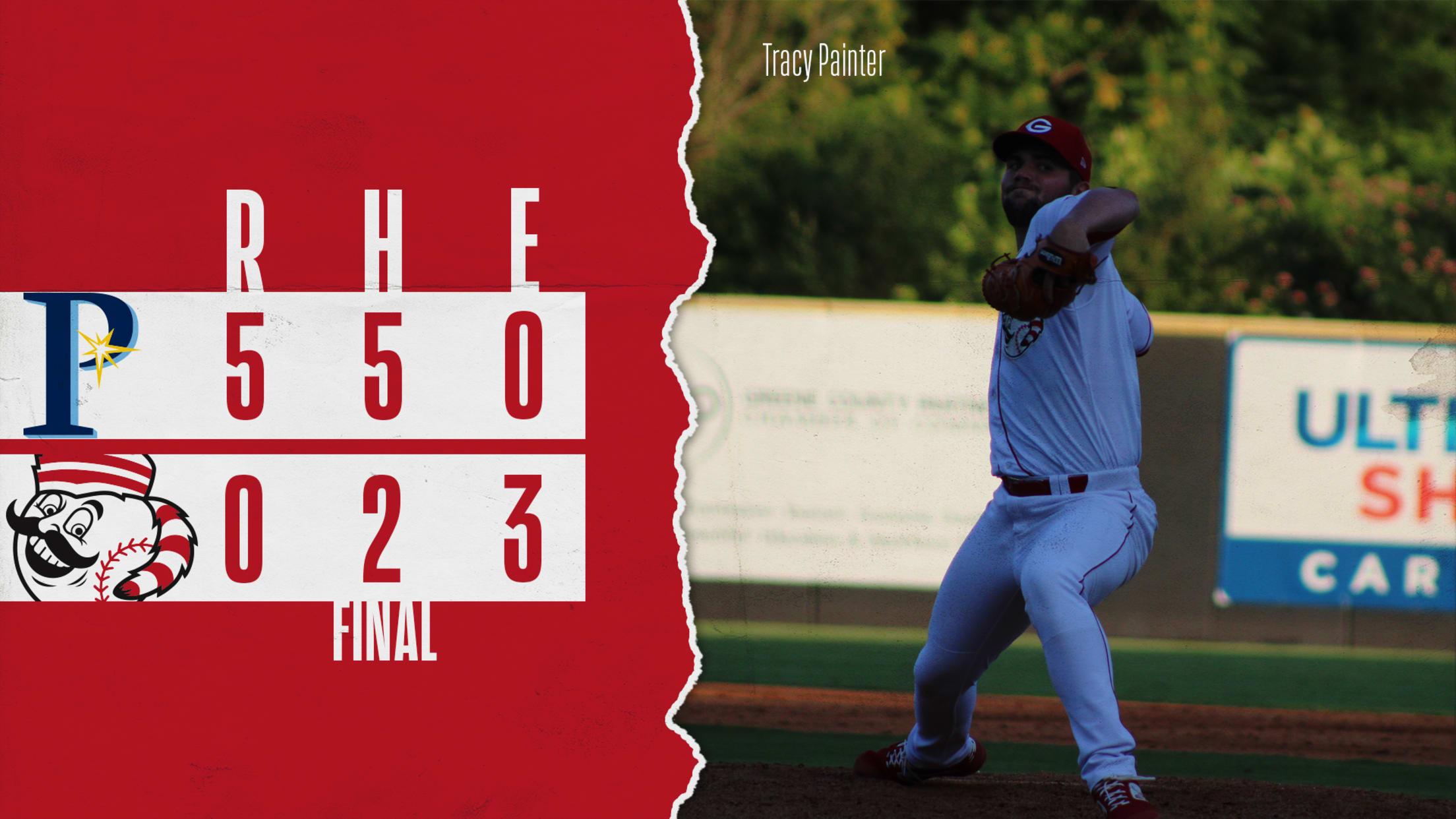 GREENEVILLE, TN - The Greeneville Reds (25-38) were shutout for the second straight game Saturday night, falling to the Princeton Rays (30-34) 5-0 at Pioneer Park. Cristian Olivo singled and walked in the loss.Princeton started the night by scoring three runs in the top of the first inning off RHP
Pucheu Tosses Shutout In Game One, Rays Take Game Two
Reds, Rays Split Doubleheader At Pioneer Park
GREENEVILLE, TN - LHP Jacques Pucheu (W, 1-0) threw a complete game shutout in the Greeneville Reds (25-37) 1-0 win in game one of the doubleheder at Pioneer Park Friday night. The Princeton Rays (29-34) came back and won game two 11-0.Pucheu allowed four hits in his first start with
Stockton Shines, Allows One Hit Over Eight Scoreless
Reds Toss Second Shutout In Three Days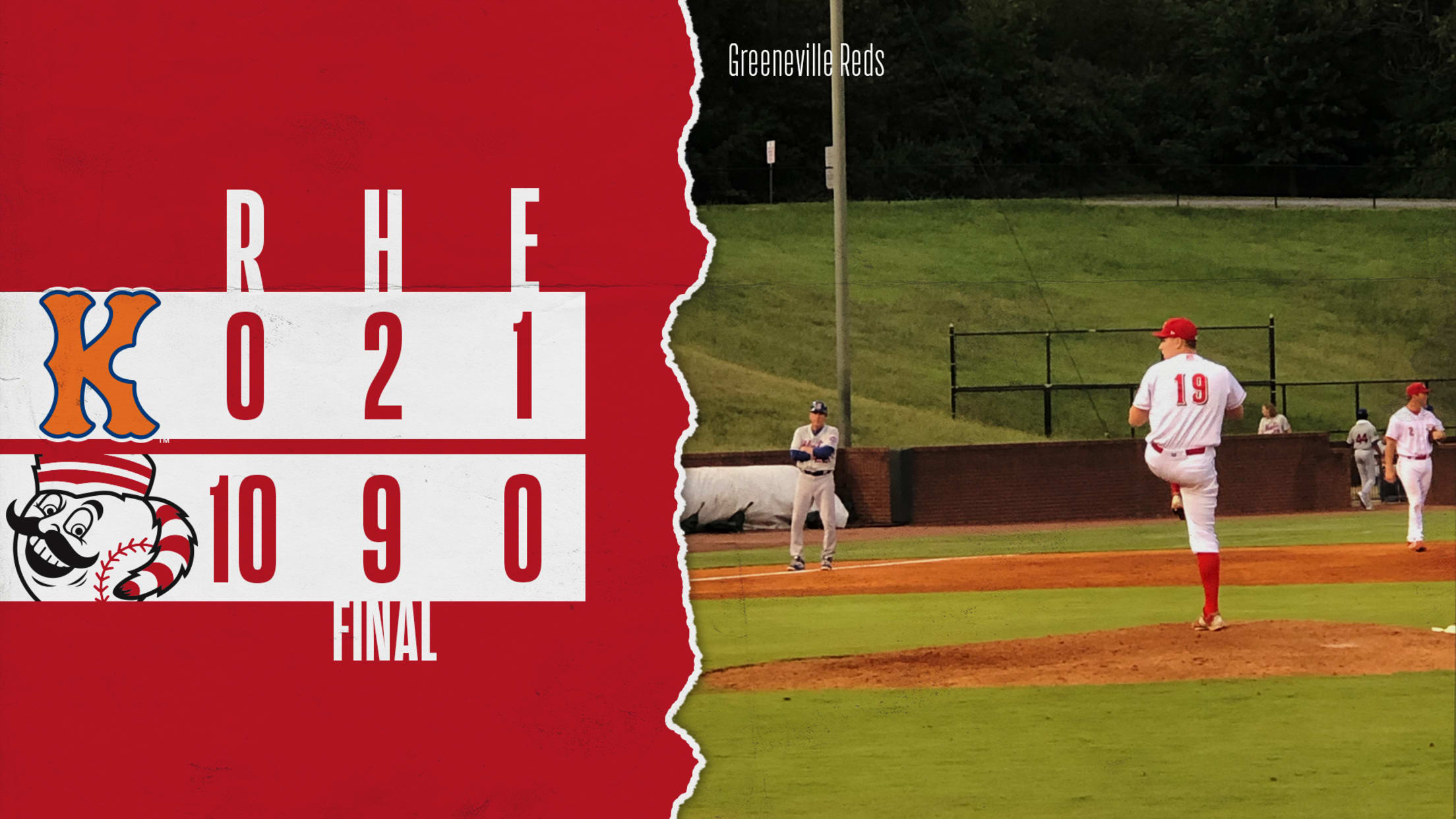 GREENEVILLE, TN - RHP Spencer Stockton (W, 2-0) retired the first 20 Kingsport Mets (30-32) Wednesday night in the Greeneville Reds (24-36) 10-0 victory at Pioneer Park. Jaylen Palmer walked with two outs in the top of the seventh inning to end Stockton's perfect game bid. Three pitches later, Andres
K-Mets Take Opener Over G-Reds At Pioneer Park
Teams Combine For 28 Runs On 33 Hits Wednesday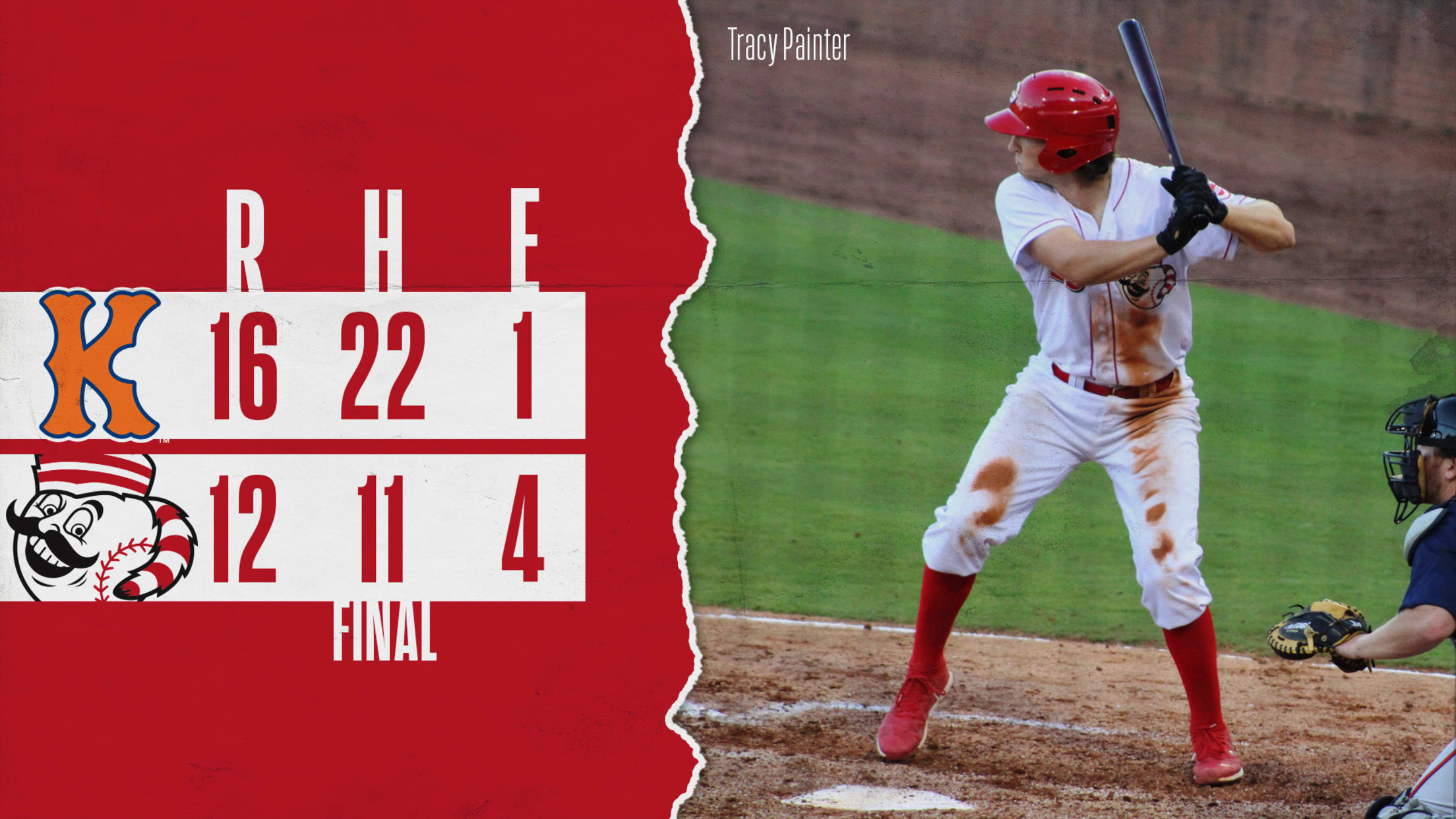 GREENEVILLE, TN - The Greeneville Reds (23-36) fell in a slugfest to the Kingsport Mets (30-31) 16-12 at Pioneer Park Wednesday night. Greeneville led 9-1 after four, and 10-4 after six, but Kingsport scored eight in the seventh en route to the win.The first seven Reds to come to the
Wynne Strikes Out 17 Over Eight Scoreless innings
G-Reds Take Finale In Burlington, Split Six Game Trip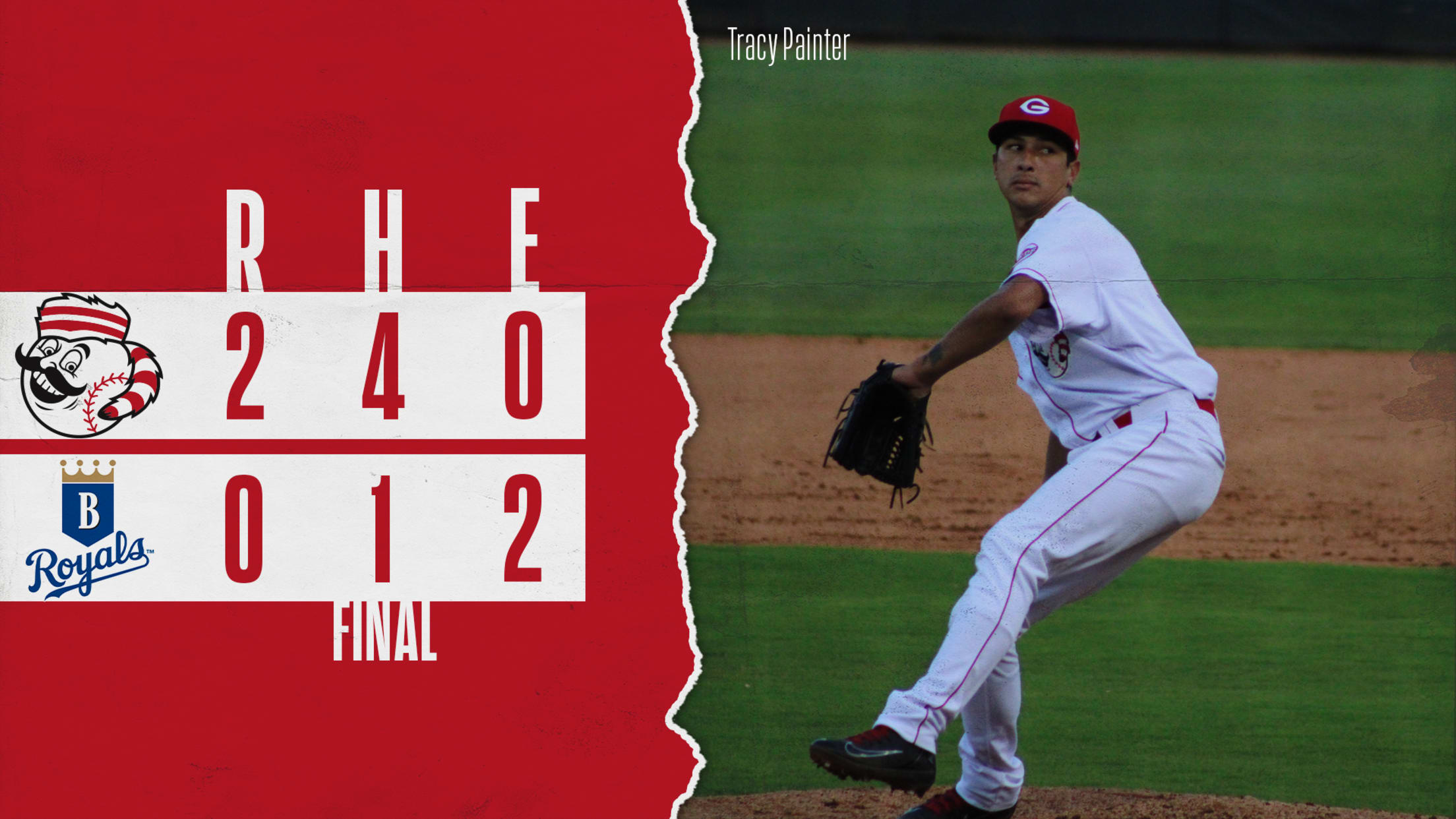 BURLINGTON, NC - RHP Randy Wynne (W, 3-2) struck out 17 and allowed just one hit over eight scoreless innings in the Greeneville Reds (23-35) 2-0 win over the Burlington Royals (36-24) Tuesday night at Burlington Athletic Stadium.Wynne set the tone for the night with an immaculate inning in the
Royals Take Game Two In Burlington
Serreino, Tripp Combine To Toss Four Scoreless Innings In Relief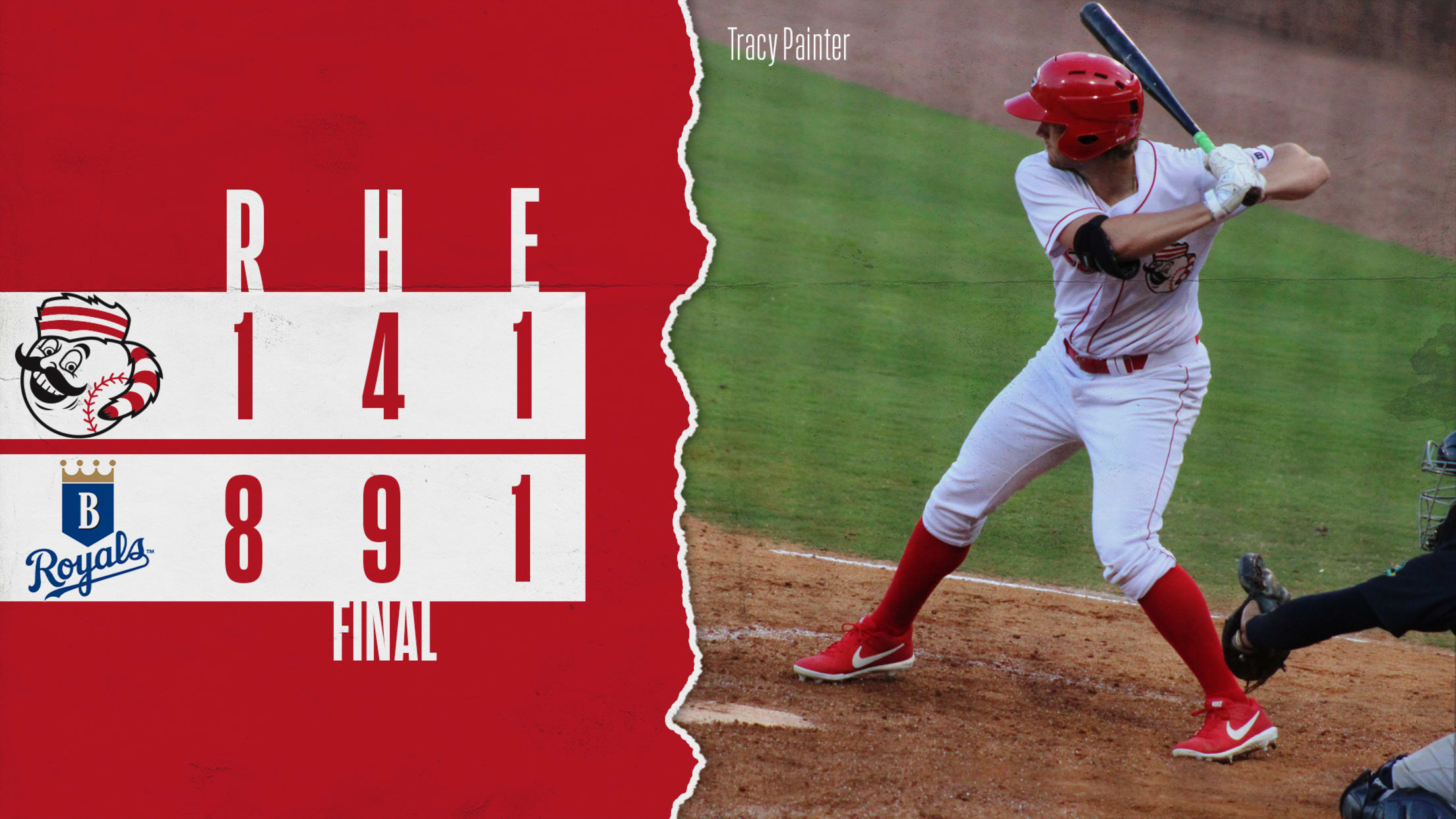 BURLINGTON, NC - The Greeneville Reds (22-35) lost 8-1 against the Burlington Royals (36-23) Monday night at Burl- ington Athletic Stadium. RHP Dan Serreino struck out two Royals over two perfect relief innings. RHP Jonathan Tripp also worked two scoreless relief innings, he struck out two and allowed a hit.Jake
Blue Jays Shutout Reds, Even Series
G-Reds Shutout For Second Time In 2019
BLUEFIELD, VA - The Bluefield Blue Jays (27-28) defeated the Greeneville Reds (21-33) 4-0 Friday night at Bowen Field to force a rubber match. The Reds finished with just three hits, matching a season low. Tyler Callihan finished 2-for-3 with a triple, Danielito Remy collected Greeneville's other hit and walked.Ryan
Wynne Pitches Reds To Series Opening Win In Bluefield
G-Reds Score 9 Runs On 13 Hits Thursday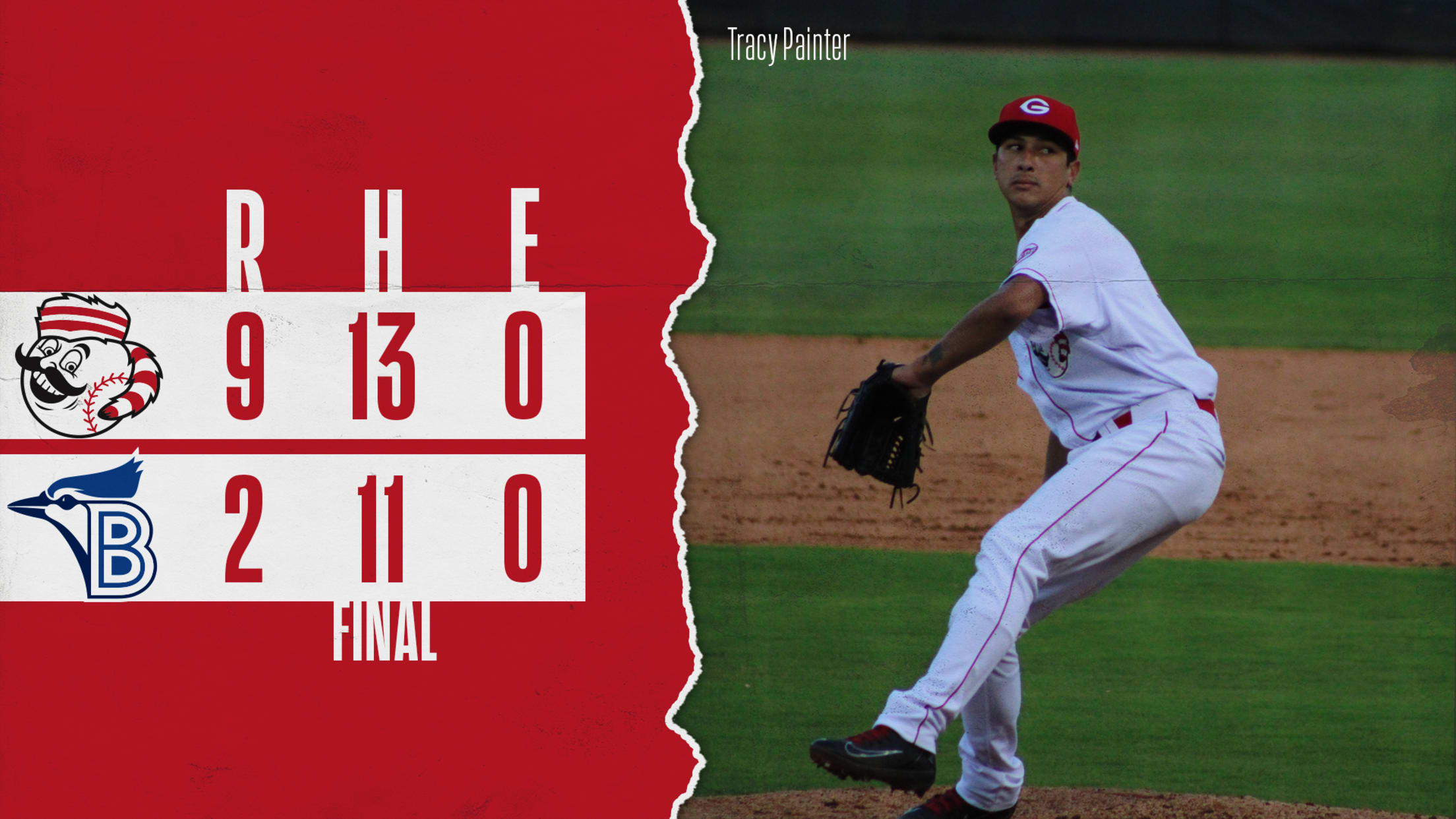 BLUEFIELD, VA - RHP Randy Wynne (W, 2-2) pitched 7.2 scoreless innings in the Greeneville Reds (21-32) 9-2 victory over the Bluefield Blue Jays (26-28) at Bowen Field Thursday night. Wynne came into the game with one out in the second inning and finished the game. He allowed seven hits
Royals Take Finale At Pioneer Park
Pucheu Hurls Three Scoreless In Debut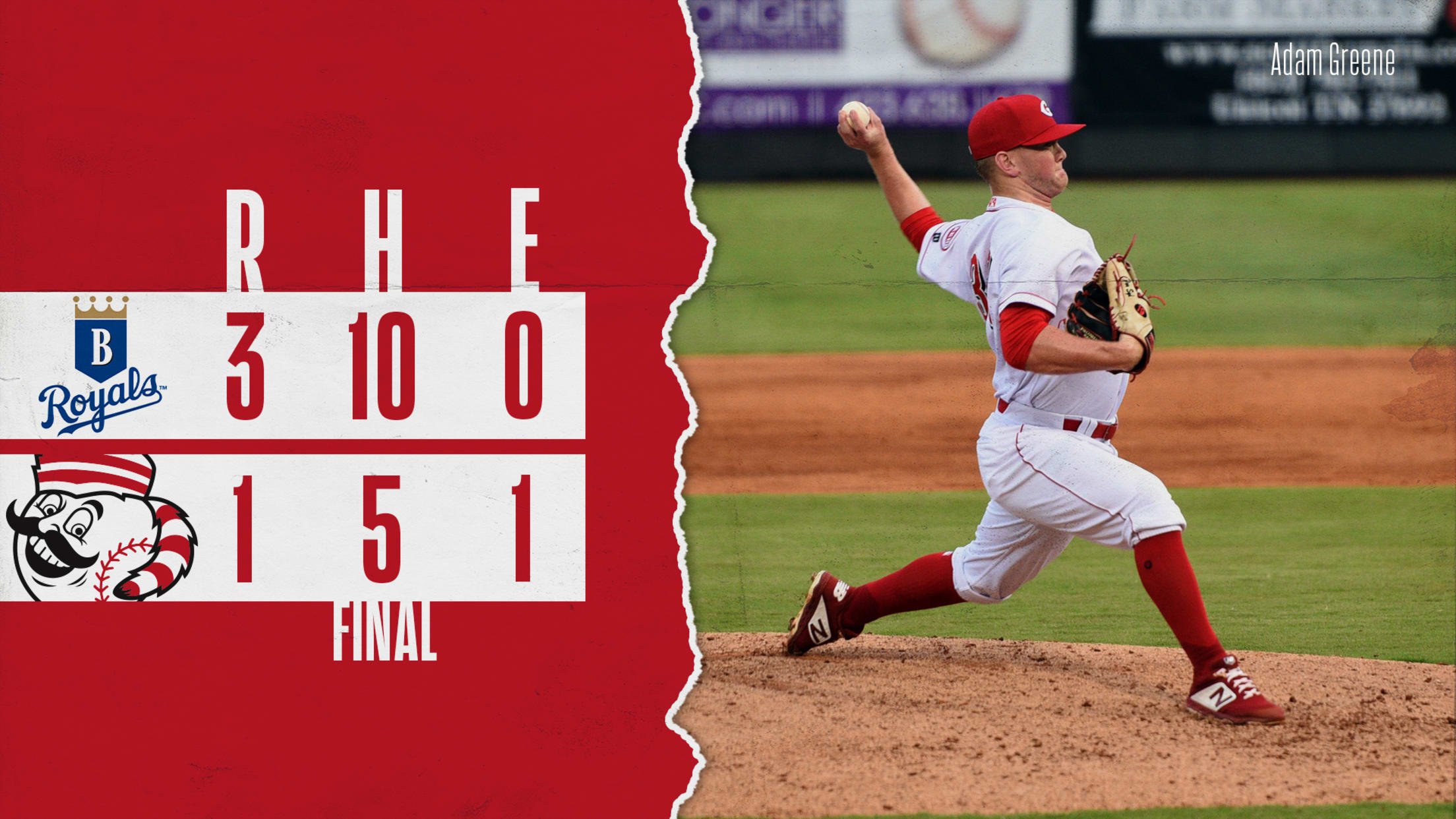 GREENEVILLE, TN - The Burlington Royals (32-22) won the finale at Pioneer Park Tuesday night over the Greeneville Reds (20-31) 3-1. LHP Jacques Pucheu struck out three over three scoreless innings in his G-Reds debut.Ivan Johnson's 24 game on-base streak came to an end after an 0-for-4 night. His 24
Reina's Walk Off Double Lifts Reds In Extras
G-Reds Walk Off For First Time In 2019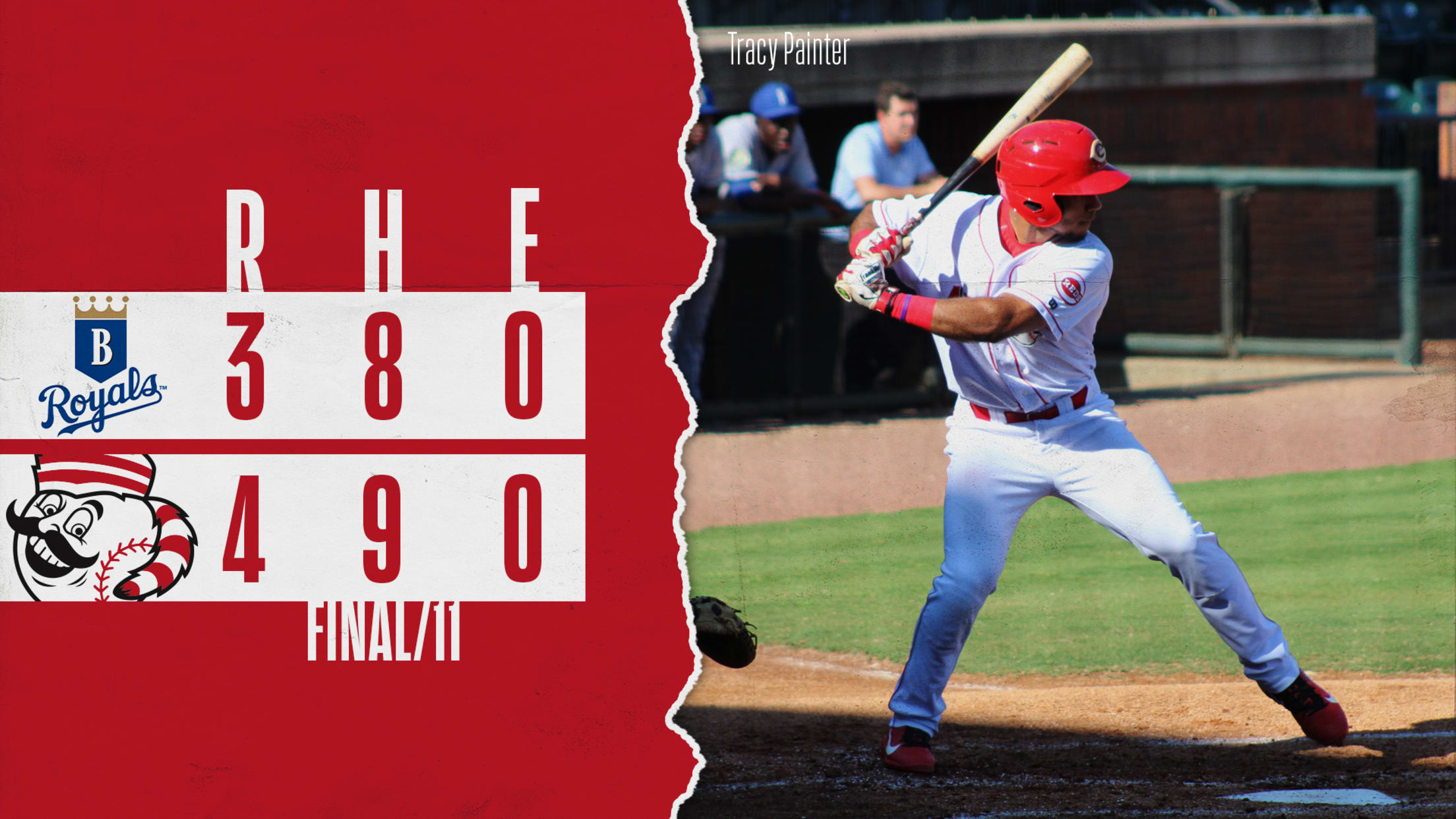 GREENEVILLE, TN - Carlos Reina hit a walk-off RBI-double to center field in the 11th inning to help the Greeneville Reds (20-31) even up the series against the Burlington Royals (31-21) at Pioneer Park Monday night. The win is the Reds first extra inning win at home this season.Danny Lantigua's
Reds Drop Opener Sunday Night At Pioneer Park
Tripp Retires Seven Of Eight In Affiliated Debut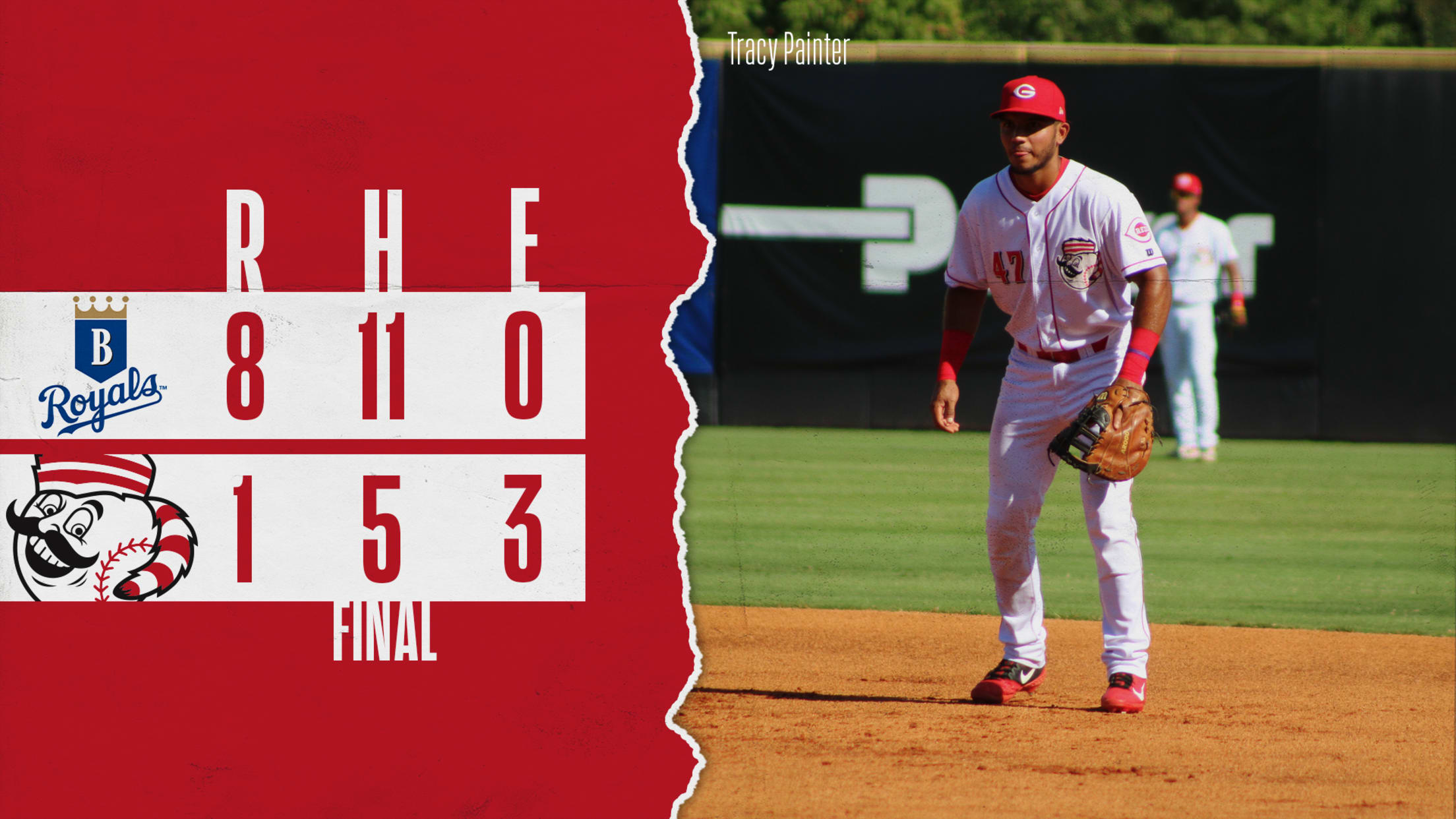 GREENEVILLE, TN - The Burlington Royals (31-21) took the opener against the Greeneville Reds (18-31) 8-1 at Pioneer Park Sunday night. In his G-Reds debut, RHP Jonathan Tripp allowed a hit and struck out five over 2.1 scoreless innings.Maikel Garcia reached on Ranser Amador's error at shortstop on the second
Johnson Homers Twice, Reds Win Finale In Extras
Ashcraft Strikes Out Four Over Five Scoreless Innings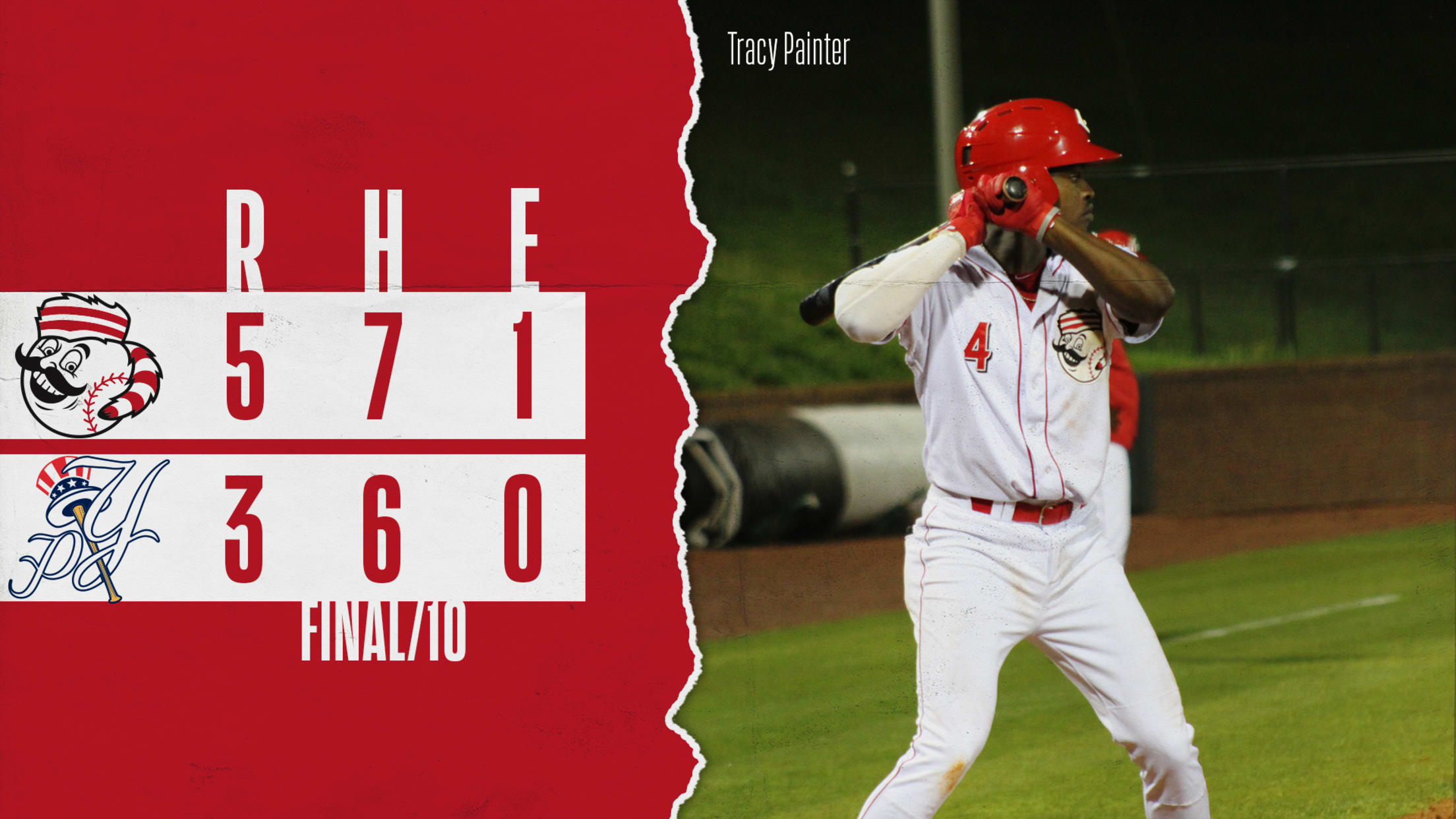 PULASKI, VA - The Greeneville Reds (19-30) won 5-3 in ten innings Saturday night to take the finale from the Pulaski Yankees (34-16) at Calfee Park. Ivan Johnson finished 3-for-5 with two home runs and four RBI's. RHP Graham Ashcraft allowed just one hit over five shutout innings, while striking
Cooper Tosses 4.2 Scoreless Innings As Reds Fall In Pulaski
Bumpass Homers, Drives In Two In Loss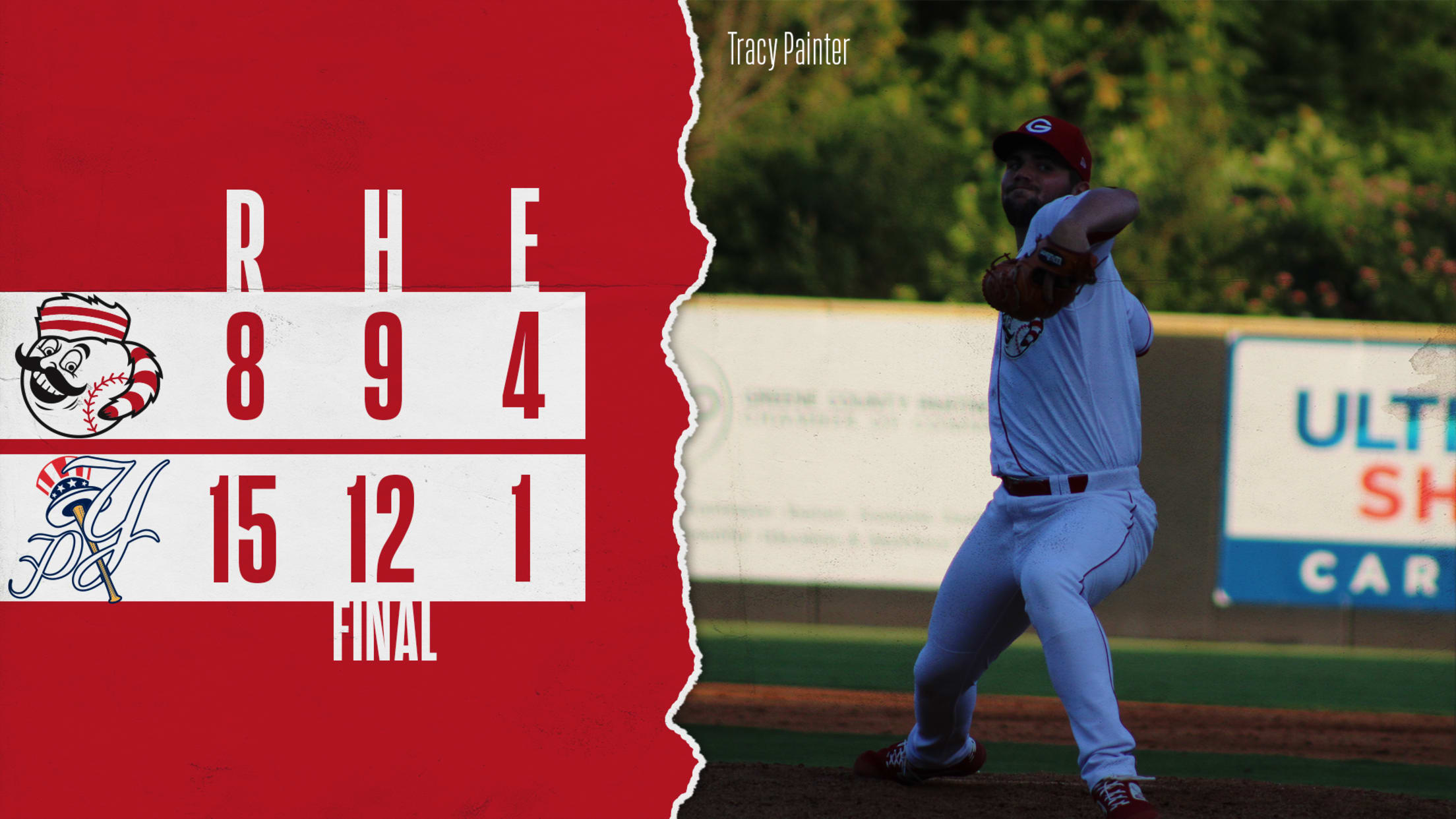 PULASKI, VA - The Greeneville Reds (18-30) have dropped the first two games at Calfee Park against the Pulaski Yankees (34-15) after losing 15-8 Friday night. RHP Tanner Cooper allowed just one hit and struck out five over 4.2 scoreless relief innings, his longest outing of his career. He retired
Reds Homer Twice, But Yankees Take Opener
Wolforth & Reina Go Deep In Loss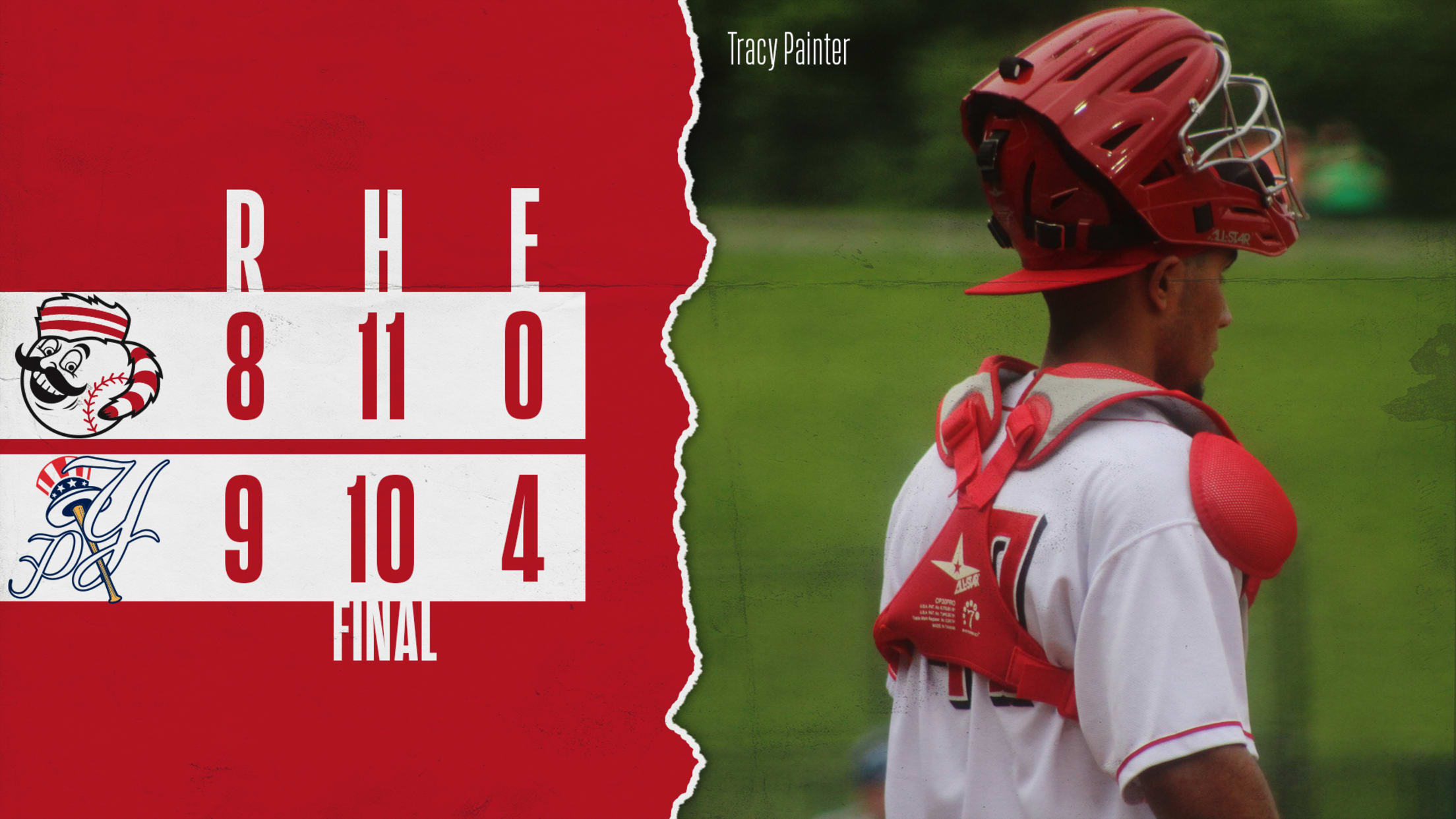 PULASKI, VA - The Pulaski Yankees (33-15) handed the Greeneville Reds (18-29) their third straight loss Thursday night, taking the opener at Calfee Park 9-8. The Reds held leads of 4-0 and 6-2, but could not hold on.RHP Reid Anderson walked Tyler Callihan with one out in the first. Callihan
Reds Club Five Home Runs, But Fall To Blue Jays In Slugfest
Blue Jays Break Game Open With Six Run Eighth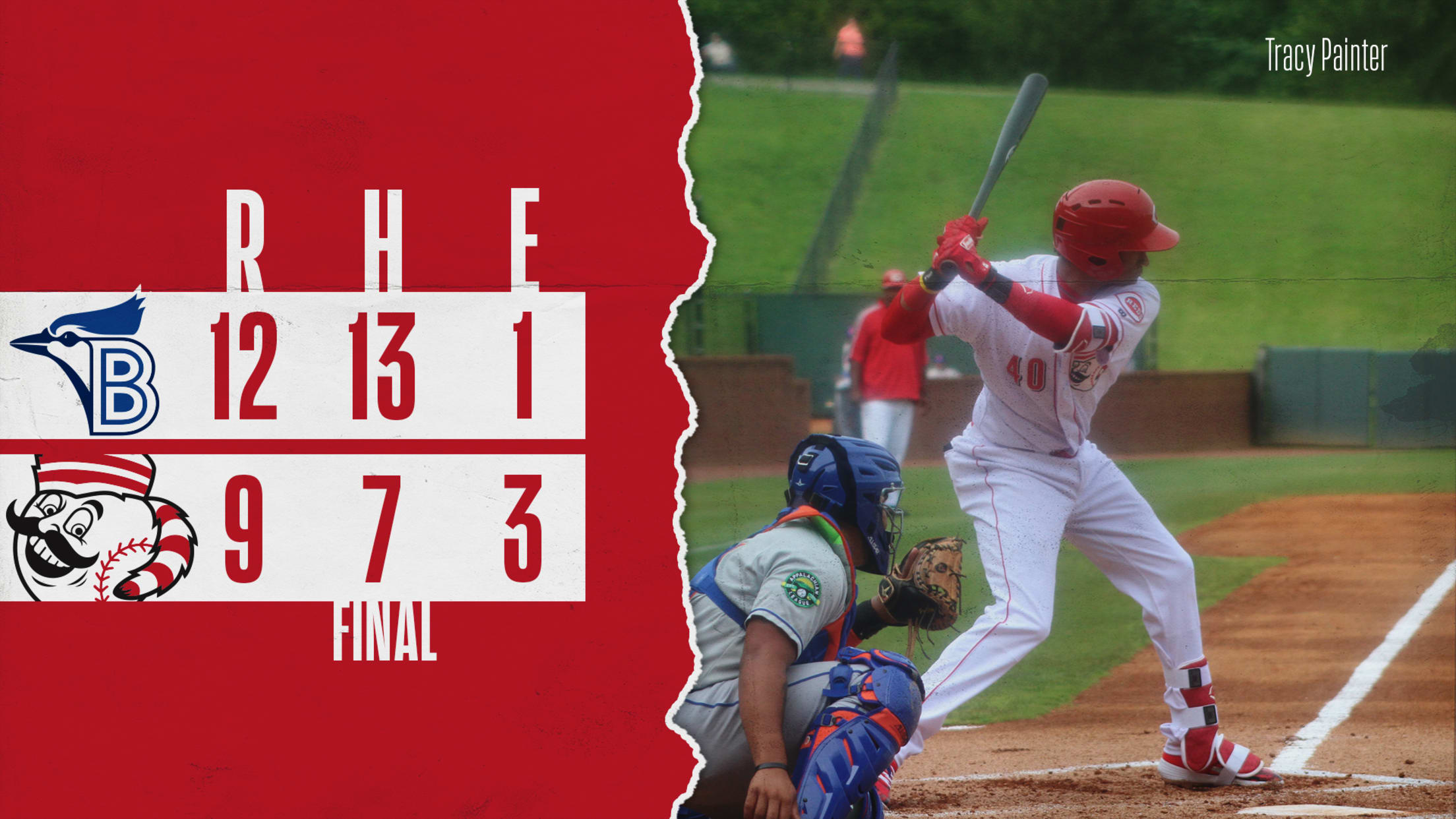 GREENEVILLE, TN - Despite a franchise record five home runs Wednesday night, the Greeneville Reds (18-28) dropped the rubber match against the Bluefield Blue Jays (24-23) 12-9 at Pioneer Park. Greeneville led 4-2 after six, but Bluefield scored three in the seventh, and six in the eighth to break the