Bubic, Lee lead prosperous Royals ranks
Four Kansas City affiliates won league championships in 2019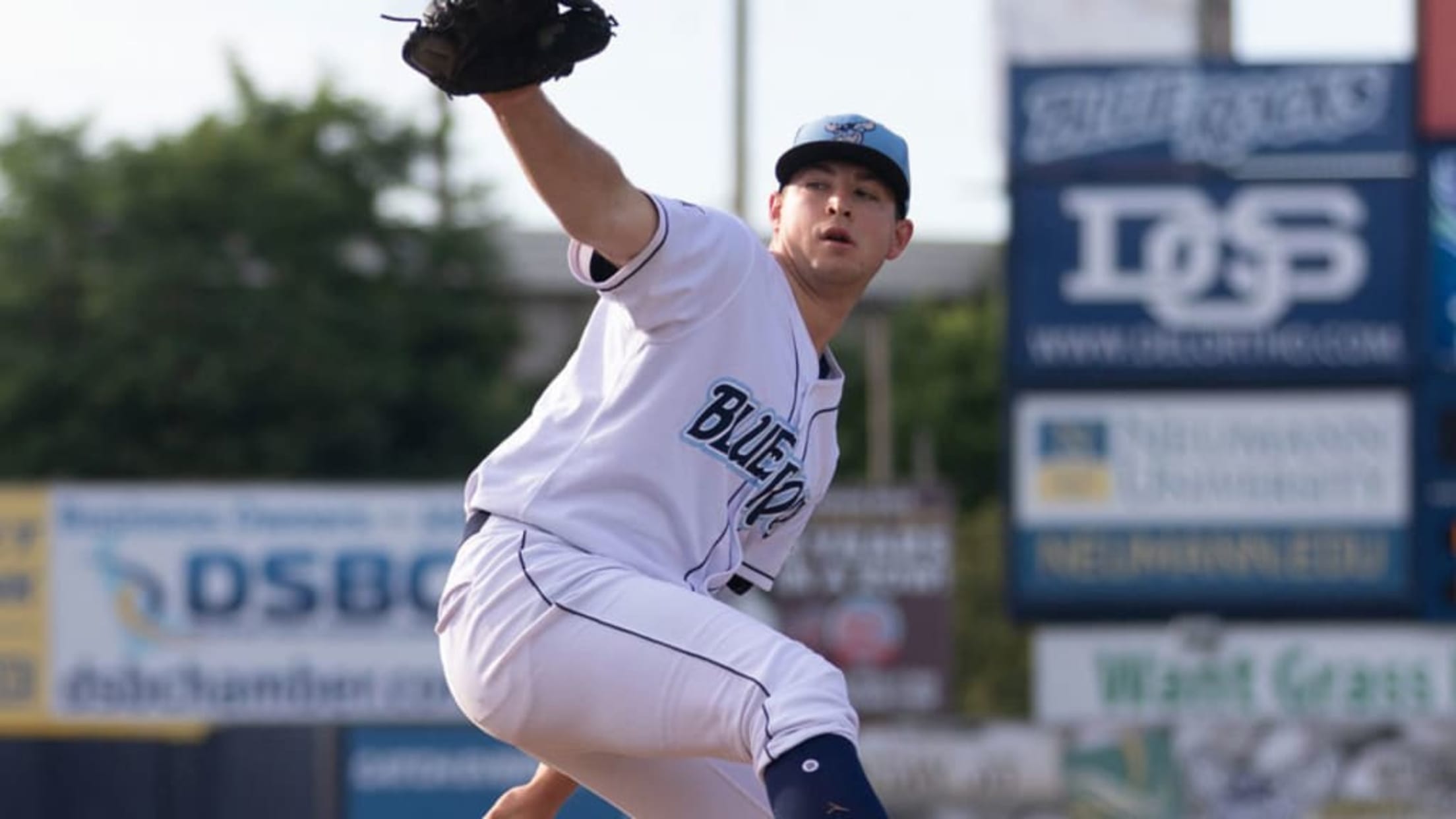 By Jordan Wolf November 1, 2019 Each offseason, MiLB.com goes position by position across each system and honors the players -- regardless of age or prospect status -- who had the best seasons in their organization. The last generation of Royals to bring a World Series to Kansas City were
Chukars GM talks about his career and baseball in Idaho
President / GM of Chukars Kevin Greene sits down with Bank of Idaho CEO Jeff Newgard.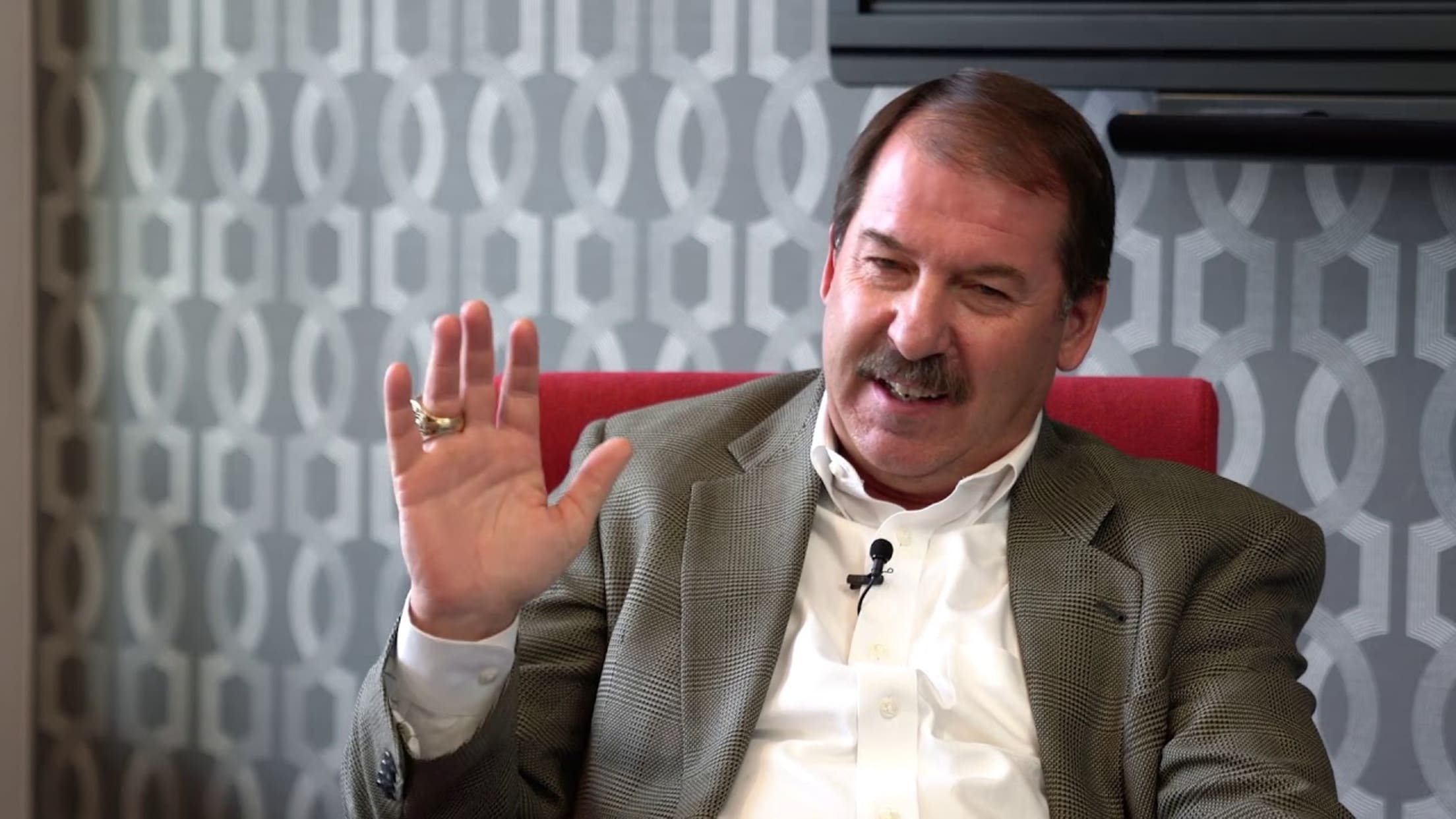 Welcome to Community Connections with Jeff Newgard! As the President & CEO of Bank of Idaho, I am fascinated with authentic and real conversations and establishing long term relationships. This video series is my opportunity to do just that - connect with local business owners and leaders to hear their
Tyler Petersen named new Director of Broadcasting and Media Relations.
This will be his inaugural season as a Minor League Baseball broadcaster.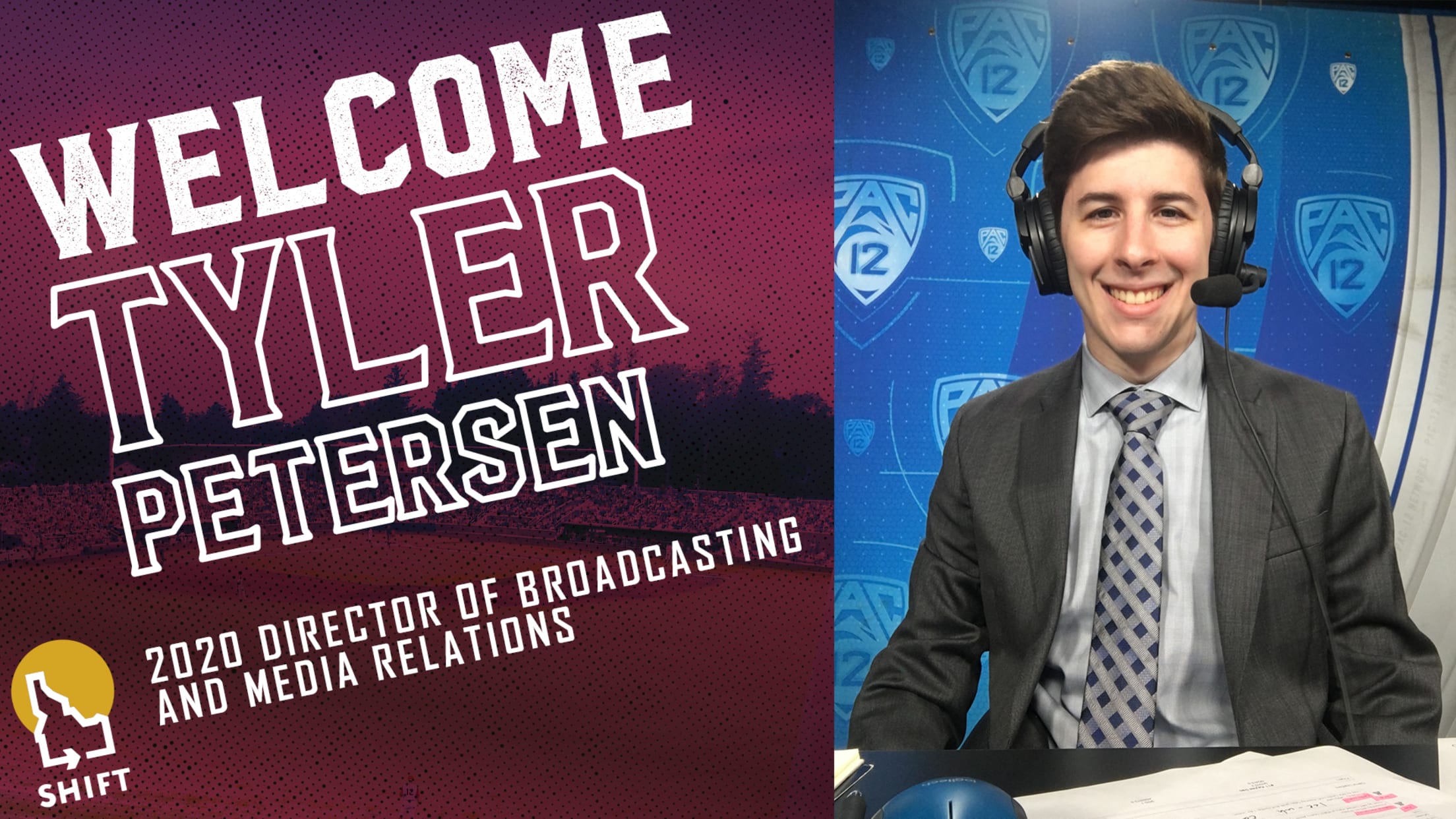 Idaho Falls, ID - Today the Idaho Falls Chukars, the Pioneer League affiliate of the Kansas City Royals, named Tyler Petersen as their new Director of Broadcasting and Media Relations. Petersen will work alongside John Balginy for all Chukars home games and will be solo for all Chukars road games.
Help Us Support Fire Efforts In Australia
Enter to WIN special Chukars Prizes with your donations.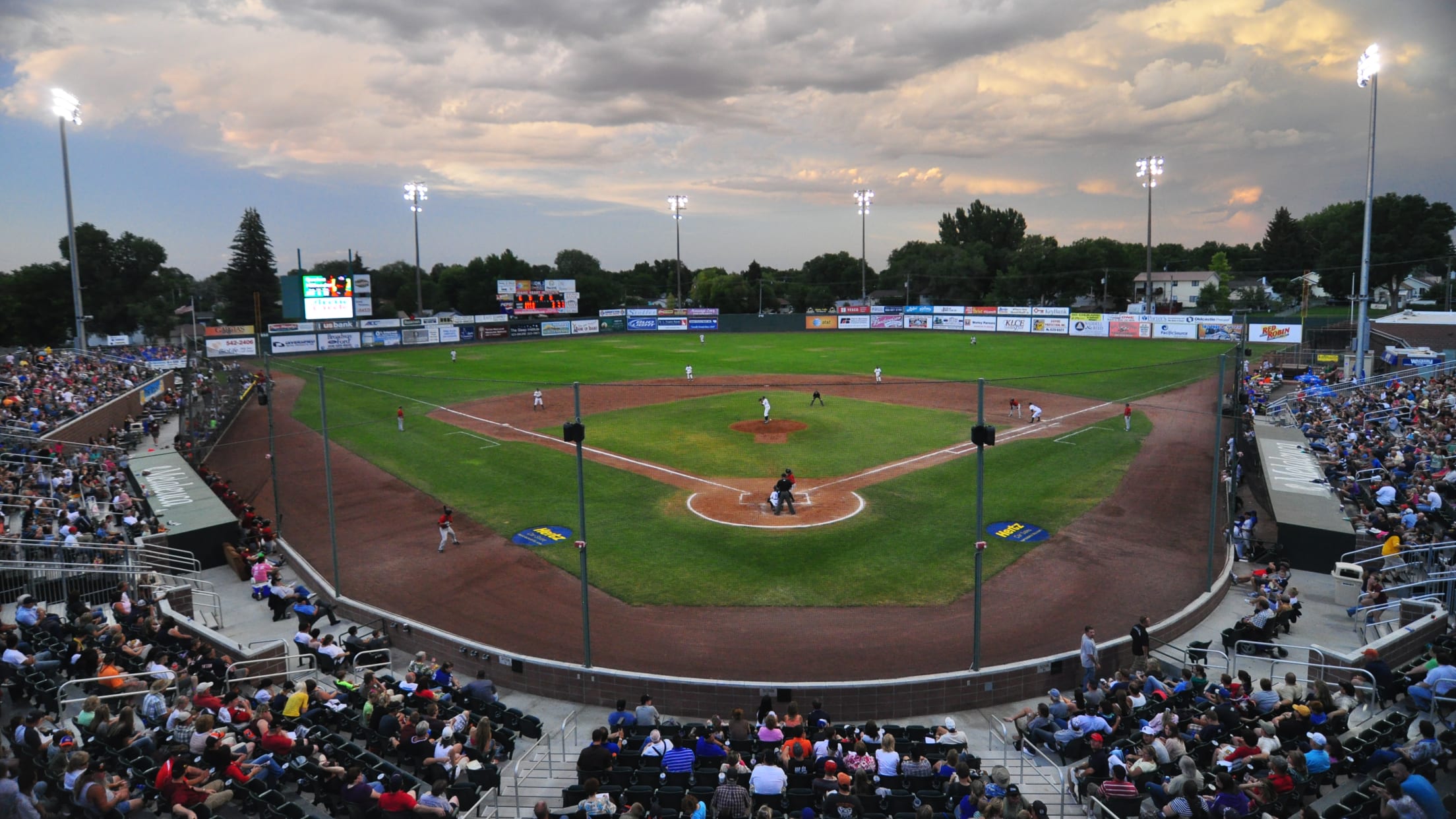 Chukars Announce Fundraiser to Benefit Australia Wildfires Chukars offer unique fan experiences for donations to various charities. IDAHO FALLS, IDAHO - On Tuesday the Idaho Falls Chukars announced a fundraising effort to benefit those affected by the Australia wildfires. This fundraiser will offer fans unique opportunities that are otherwise unavailable for purchase
Chukars Celebrating Jerseys For Charity Program
Money Raised From Jerseys To Be Presented On Friday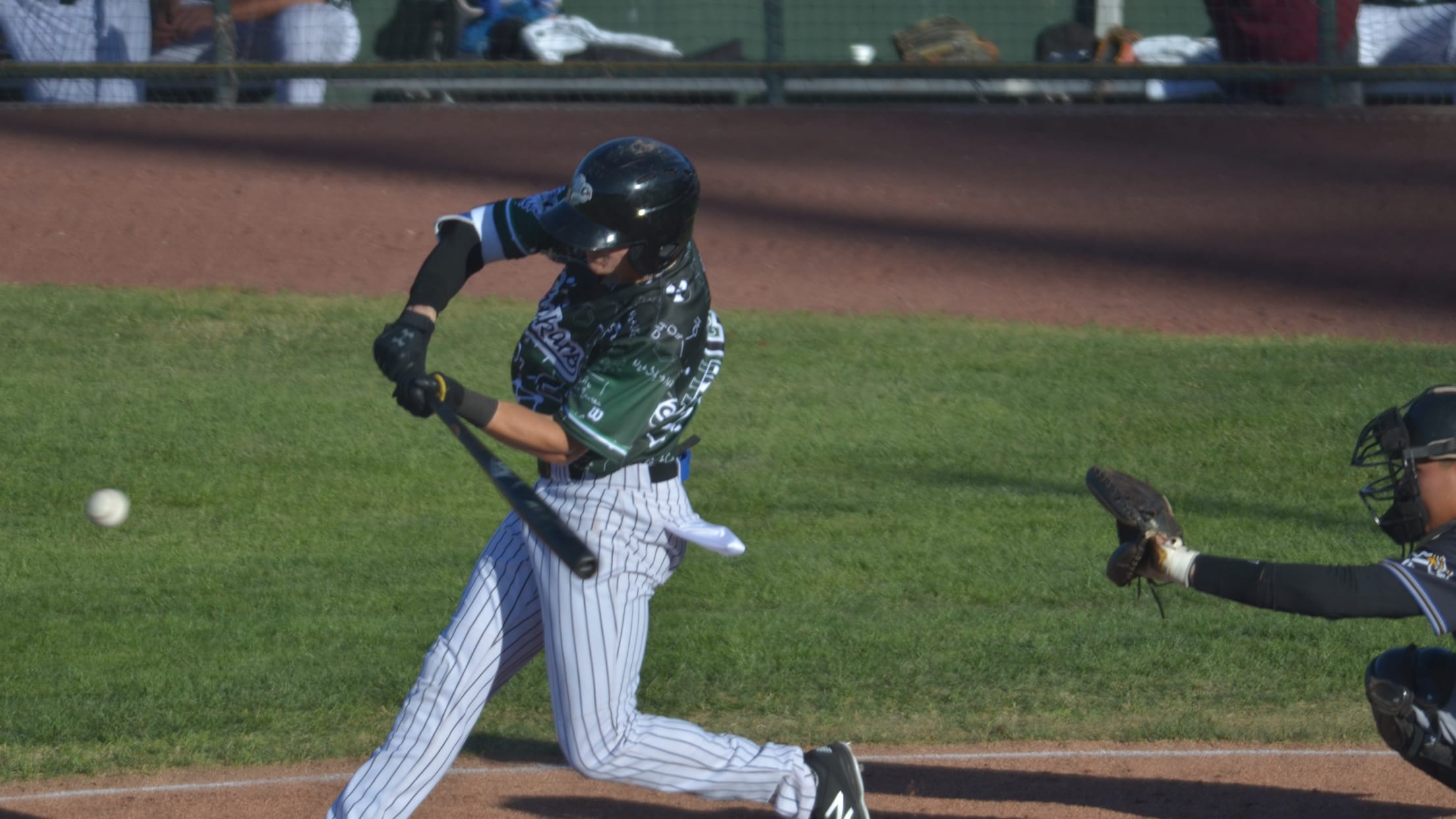 Idaho Falls, ID - The Idaho Falls Chukars at 4 PM on Friday will be presenting the funds raised by the Jerseys For Charity program inside the front office at Melaleuca Field. This year the Chukars donned six different special jerseys in support of community charities. The East Idaho Public
Pioneer League Championship Trophy Appearance Friday
Take A Picture With The Trophy At Buffalo Wild Wings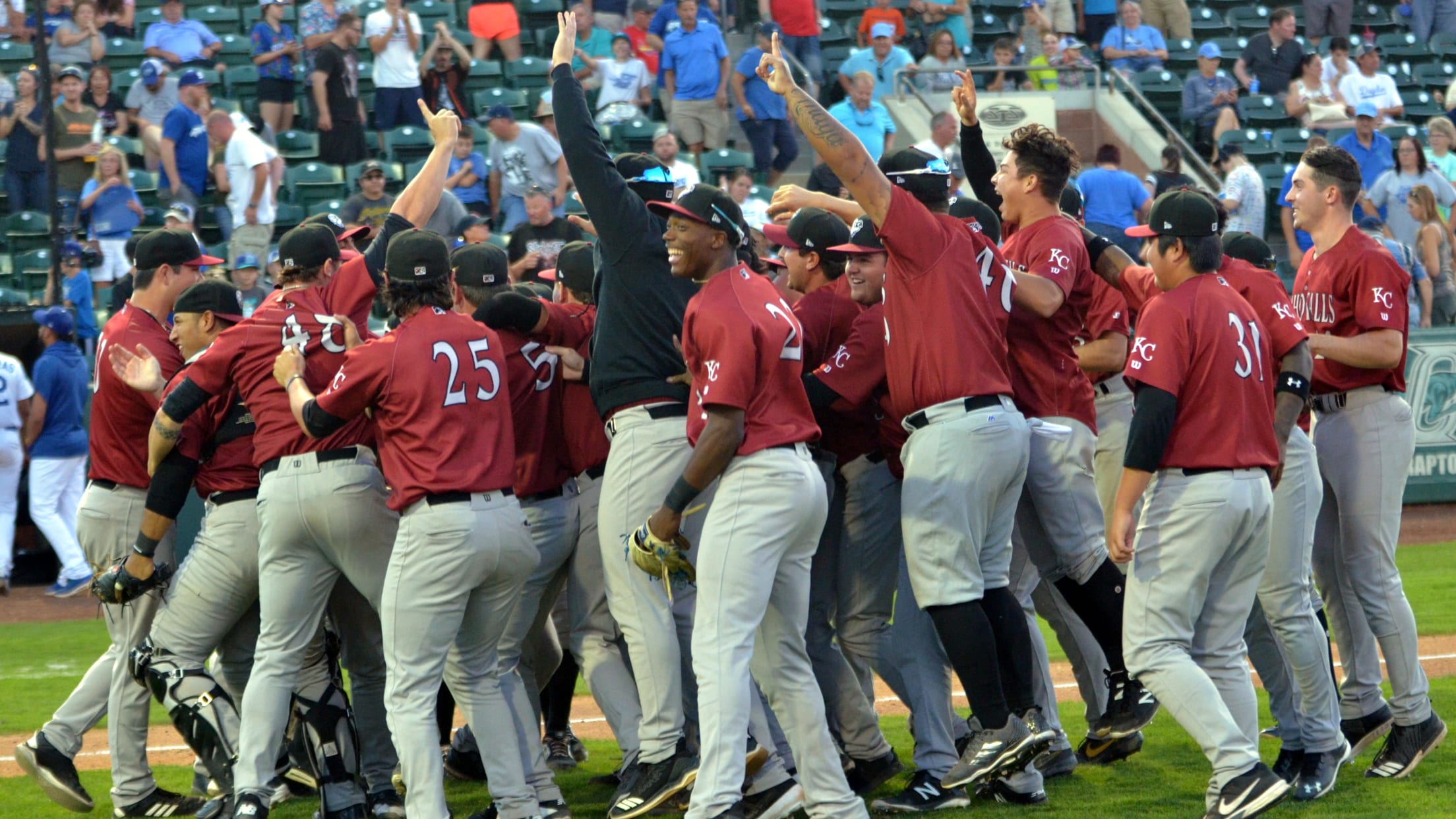 Idaho Falls, ID - The Idaho Falls Chukars will have the Pioneer League Championship trophy on display this upcoming Friday. From 5-7 PM fans have the opportunity to snap a photo with the trophy inside Buffalo Wild Wings, which is located at 1430 Milligan Road in Idaho Falls. Members of
Chukars Dice Raptors To Extend Series
Winner Take All Game Three Tomorrow Afternoon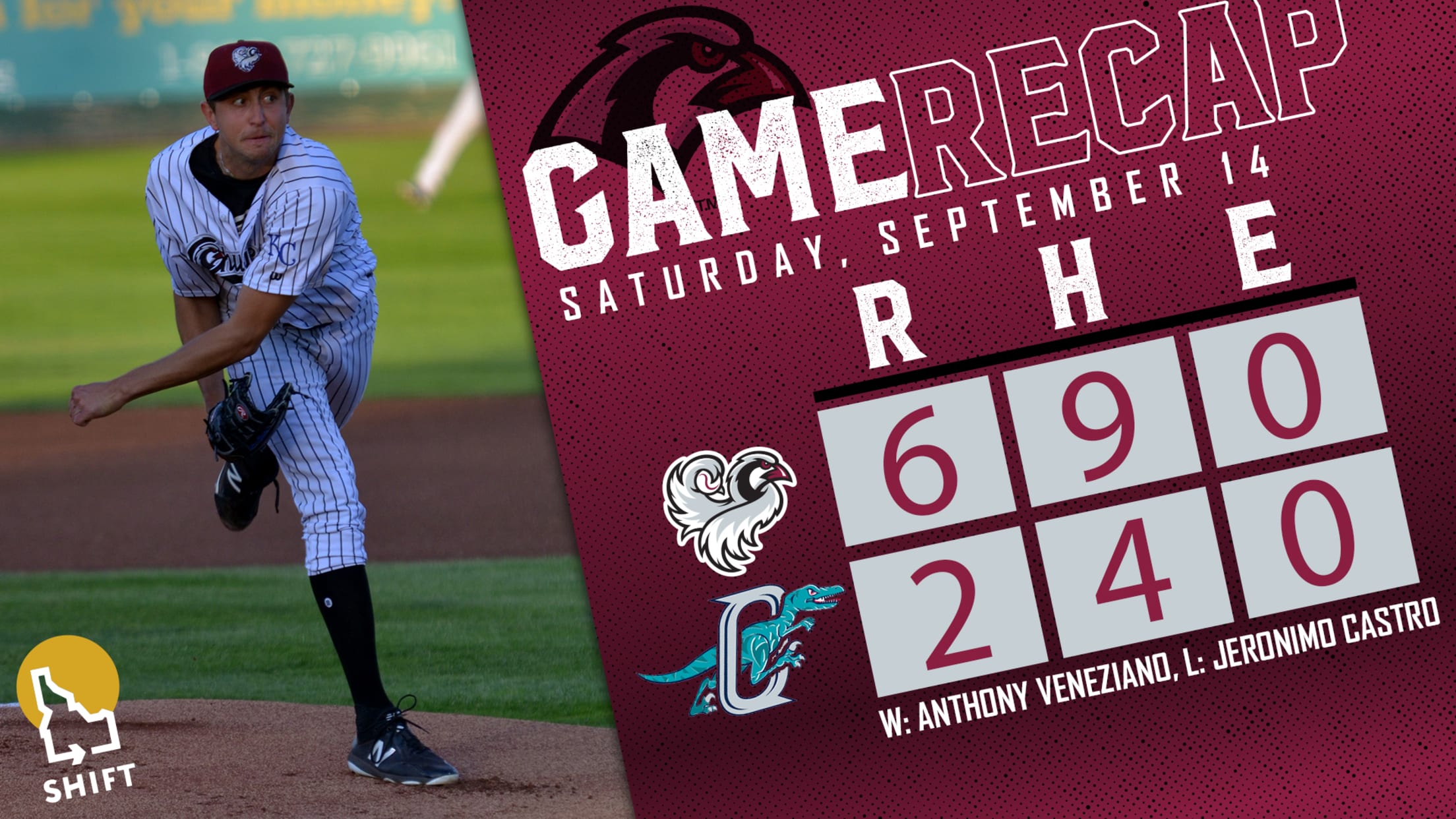 Ogden, UT - With their season on the line for the second time in three games, the Idaho Falls Chukars responded to adversity with their biggest performance of the year. The Chukars took the lead with a two run fifth inning and extended it with a two run eighth. Three
Raptors Silence Chukars In Game One
Idaho Falls Strikes Out Season High 17 Times
Idaho Falls, ID - Even with a series win against Billings in the Northern Division Championship Series, the Chukars still had difficulty getting the bats going, never registering more than six hits in each of the three games. In game one of the Pioneer League Championship Series against the Ogden
Chukars Clinch Spot In Championship Series
Dungan's Three Run Homer Proves To Be The Difference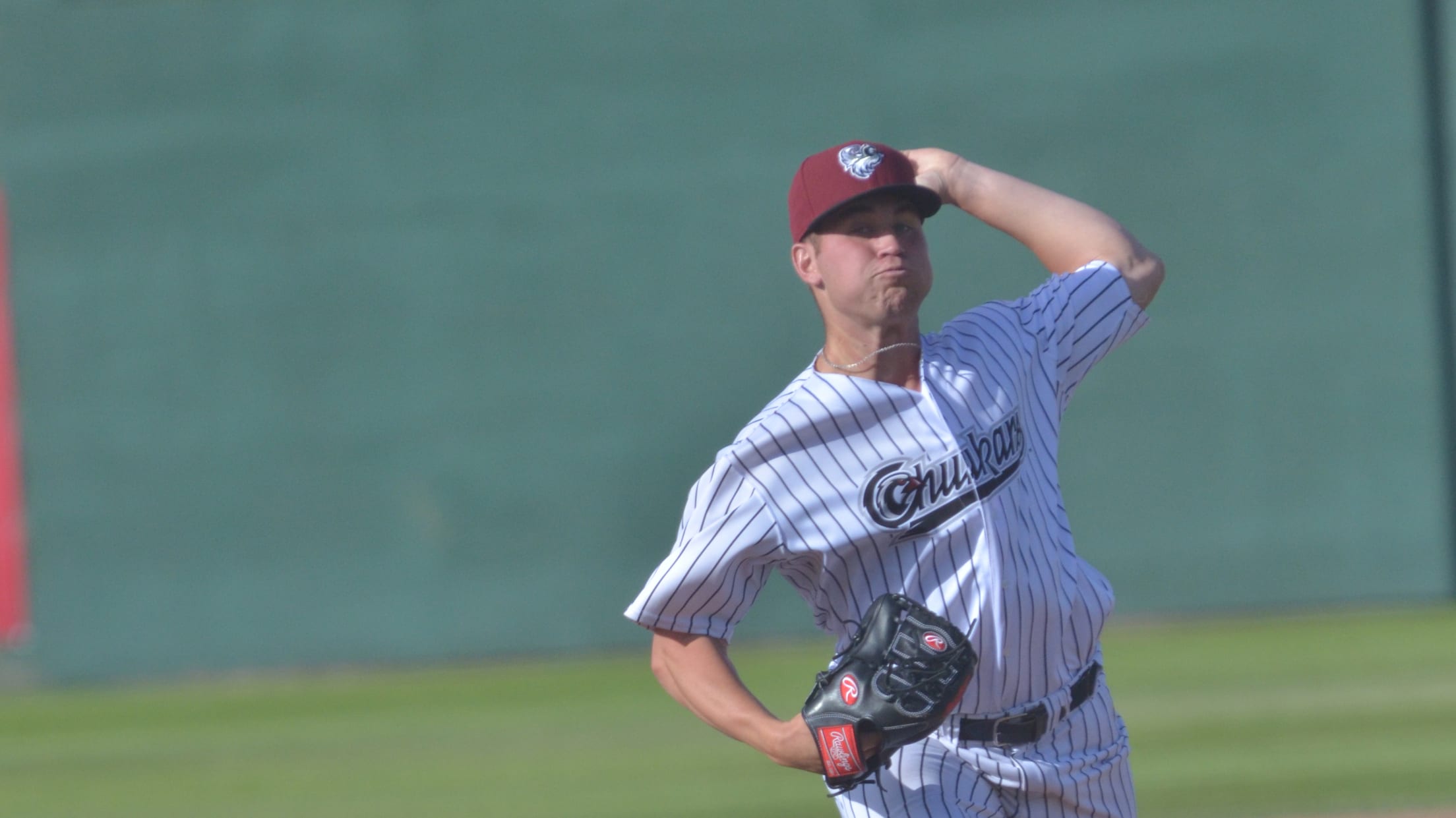 Idaho Falls, ID - After almost two full days of no baseball, the Idaho Falls Chukars and the Billings Mustangs resumed game three of the Pioneer League Northern Division Championship Series at 1PM today. Billings had a 1-0 lead when the game went into suspension, but the Chukars today would
Billings Stymies Chukars Offense To Even Series
Chukars Held Hitless After The Third Inning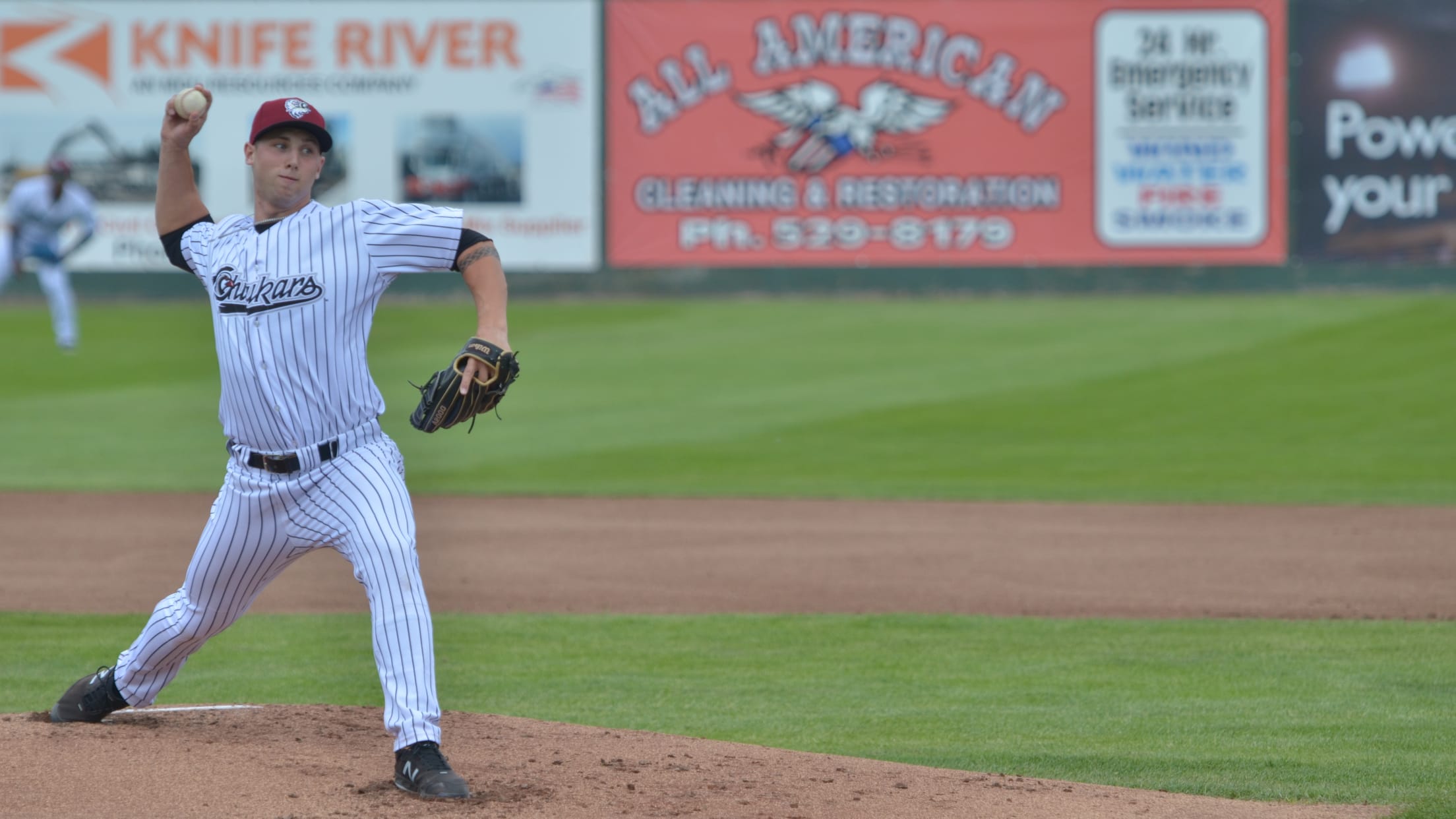 Idaho Falls, ID - One win away from a spot in the Pioneer League Championship Series, the Chukars held a one run lead after five innings. However, that lead turned into a deficit in the top of the sixth inning, and Idaho Falls never recovered. Billings recorded a 4-3 win,
Chukars Muzzle Mustangs To Win Game One
Wang & Cosby Combine For Four Hit Shutout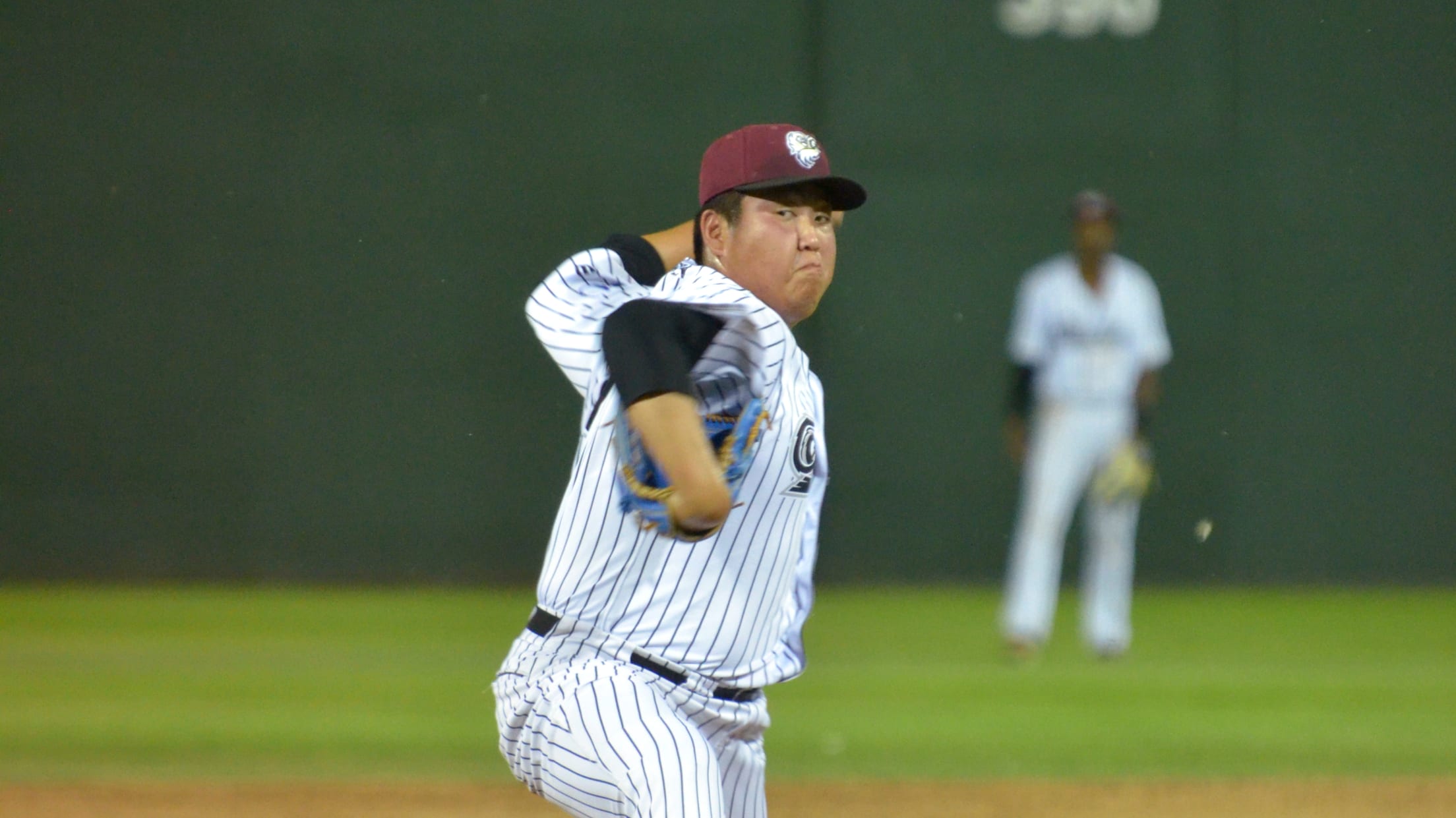 Billings, MT - As the Chukars have heated up down the stretch, great starting pitching has been the key. Tonight in game one of the Northern Division Championship Series, the Chukars got pitching once again. Chih-Ting Wang and Christian Cosby combined to four hit the Billings Mustangs, as single runs
Bryar Blanks Voyagers To Finish Regular Season
Righty Goes Career High Seven Innings With Eight Strikeouts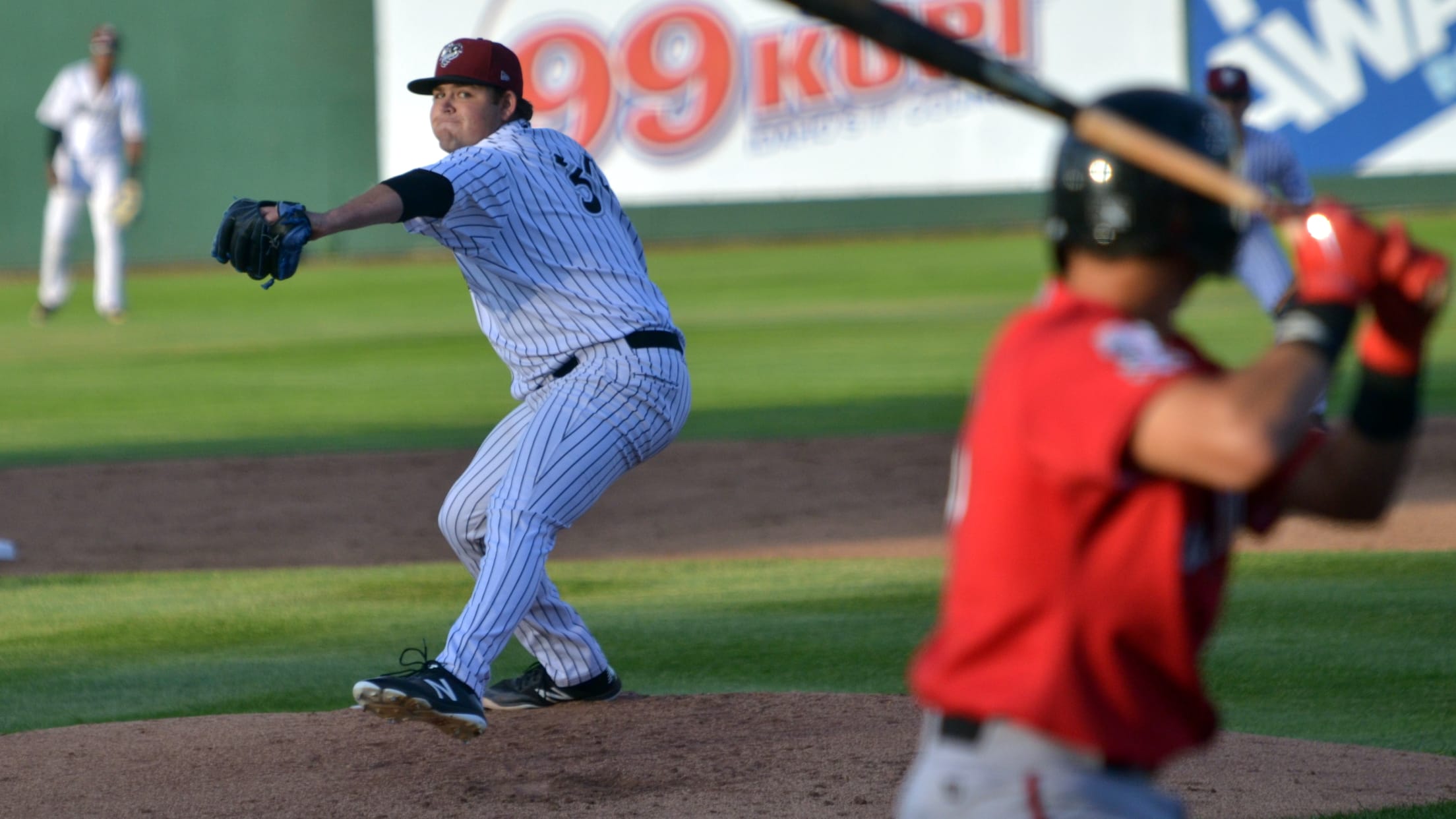 Idaho Falls, ID - Looking to finish off his regular season on a good note, Chukars righty Bryar Johnson turned into the outing of his career. The 20 year old threw a career high seven shutout innings, allowing just three hits while striking out a career high eight. Idaho Falls
Connell Cranks Out Win For Voyagers
Outfielder Responsible For All Three Great Falls RBI
Idaho Falls, ID - Finishing up his second year in the Pioneer League, Voyager outfielder Bryan Connell put pain in the hearts of Chukars fans on a cool and crisp night at Melaleuca Field. Connell put a charge into two home runs while driving home three as Great Falls snapped
Chukars Blank Voyagers
Idaho Falls Records Fourth Shutout of 2019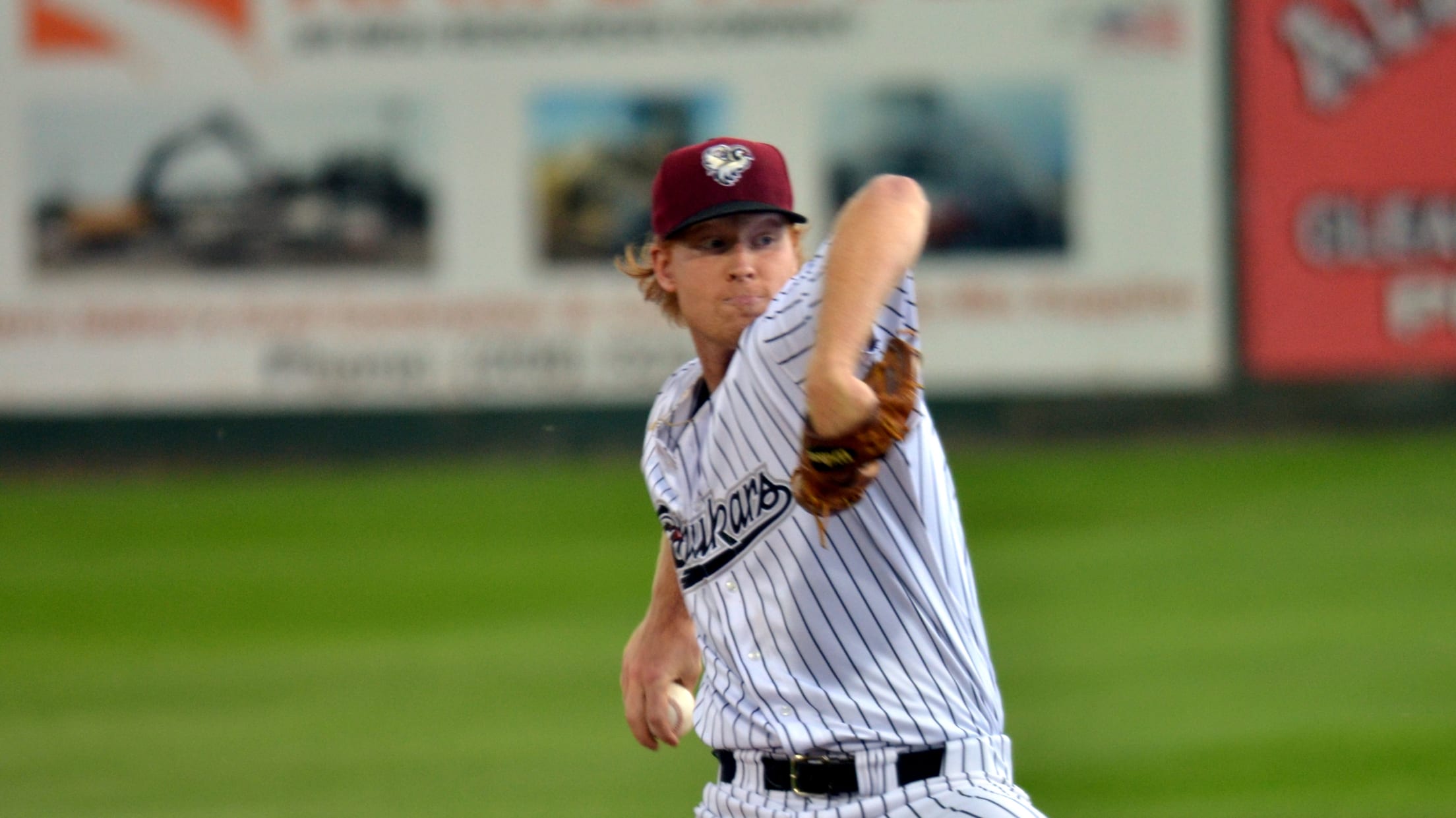 Idaho Falls, ID - A night after allowing just one run in ten innings, the Chukars topped themselves in the second game of their four game set against Great Falls. Three Chukar pitchers combined to shut out the Voyagers, as Idaho Falls downed Great Falls 9-0. The Chukars have won
Aplin Elevates In Extras
Chukars Win Sixth Extra Inning Game Of 2019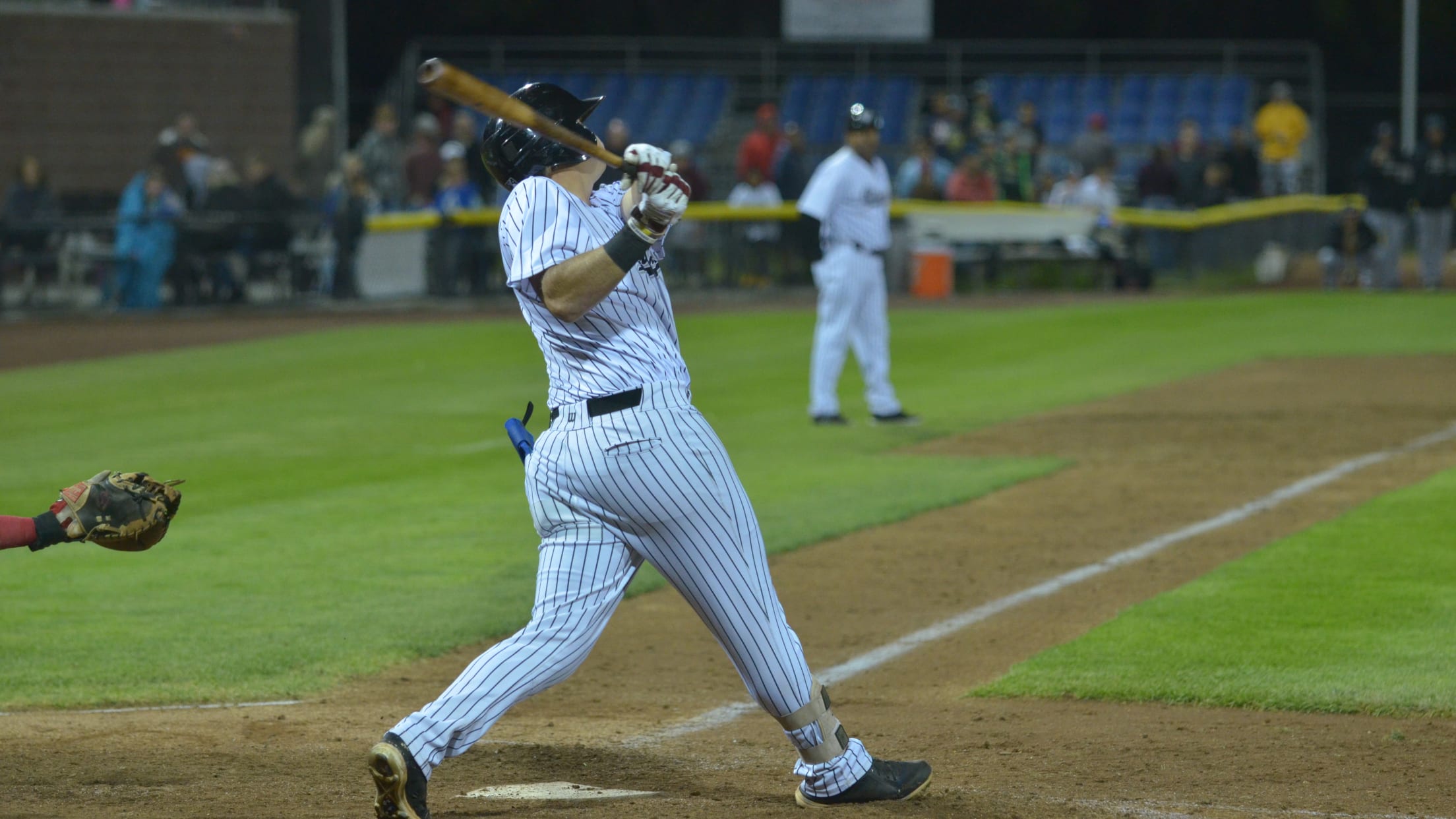 Idaho Falls, ID - Extra innings have been solid ground for the Chukars this season, as they were 5-1 in extra frames going into tonight's game against Great Falls. The Chukars went into extras tied at one, but delivered as Rhett Aplin drove home the winning run with two out
Chukars Drop Bomb On Osprey
Idaho Falls Scores Season High 19 Runs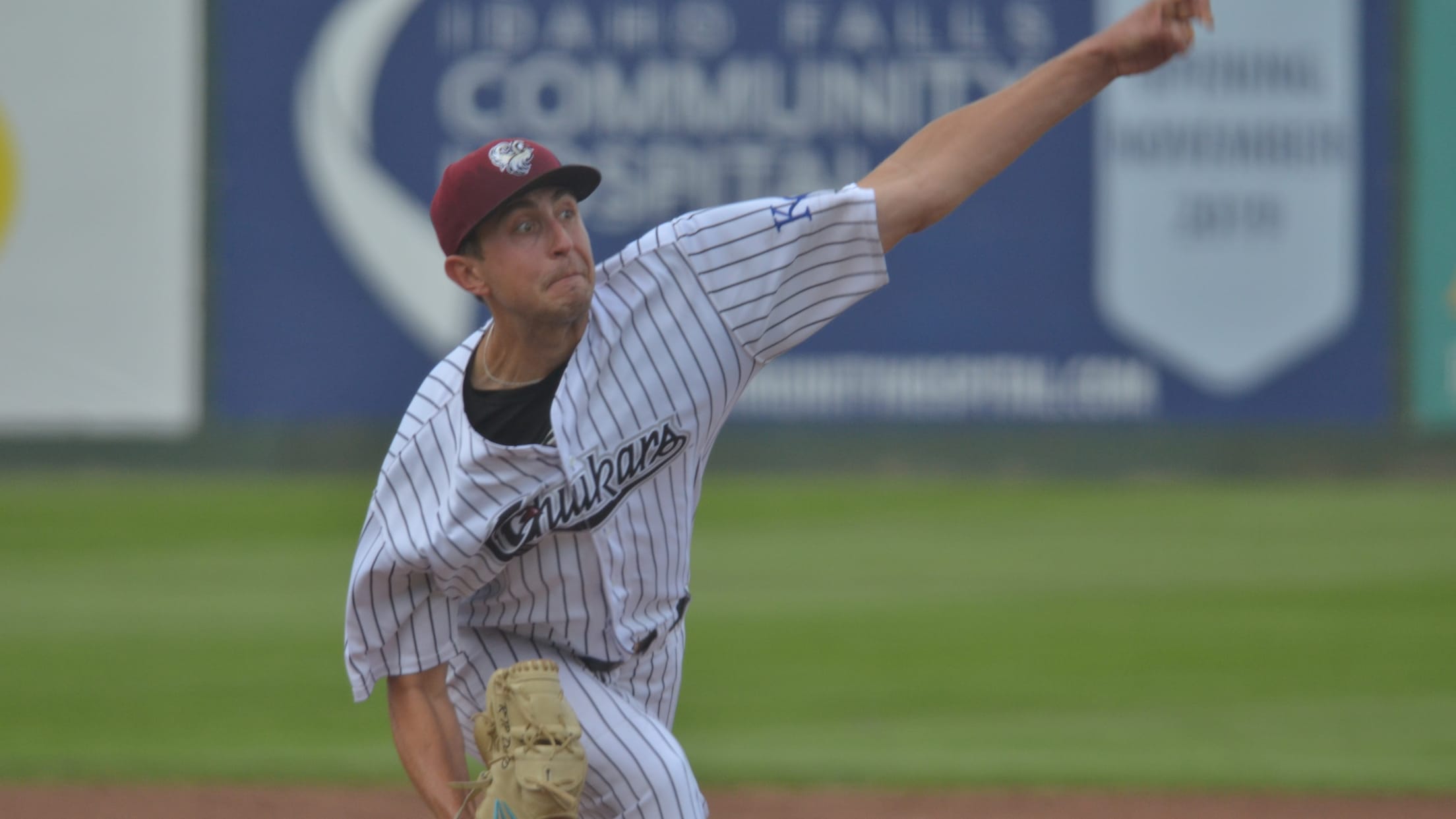 Idaho Falls, ID - After a night where they managed just two hits, the Chukars responded in a big way in their final game against Missoula in 2019. The Chukars bashed out a season high 19 runs on 16 hits, scoring 13 combined in the first two innings. Anthony Veneziano
Bats Fall Flat In Series Opener
Chukars Held To Two Hits For Second Time In Three Games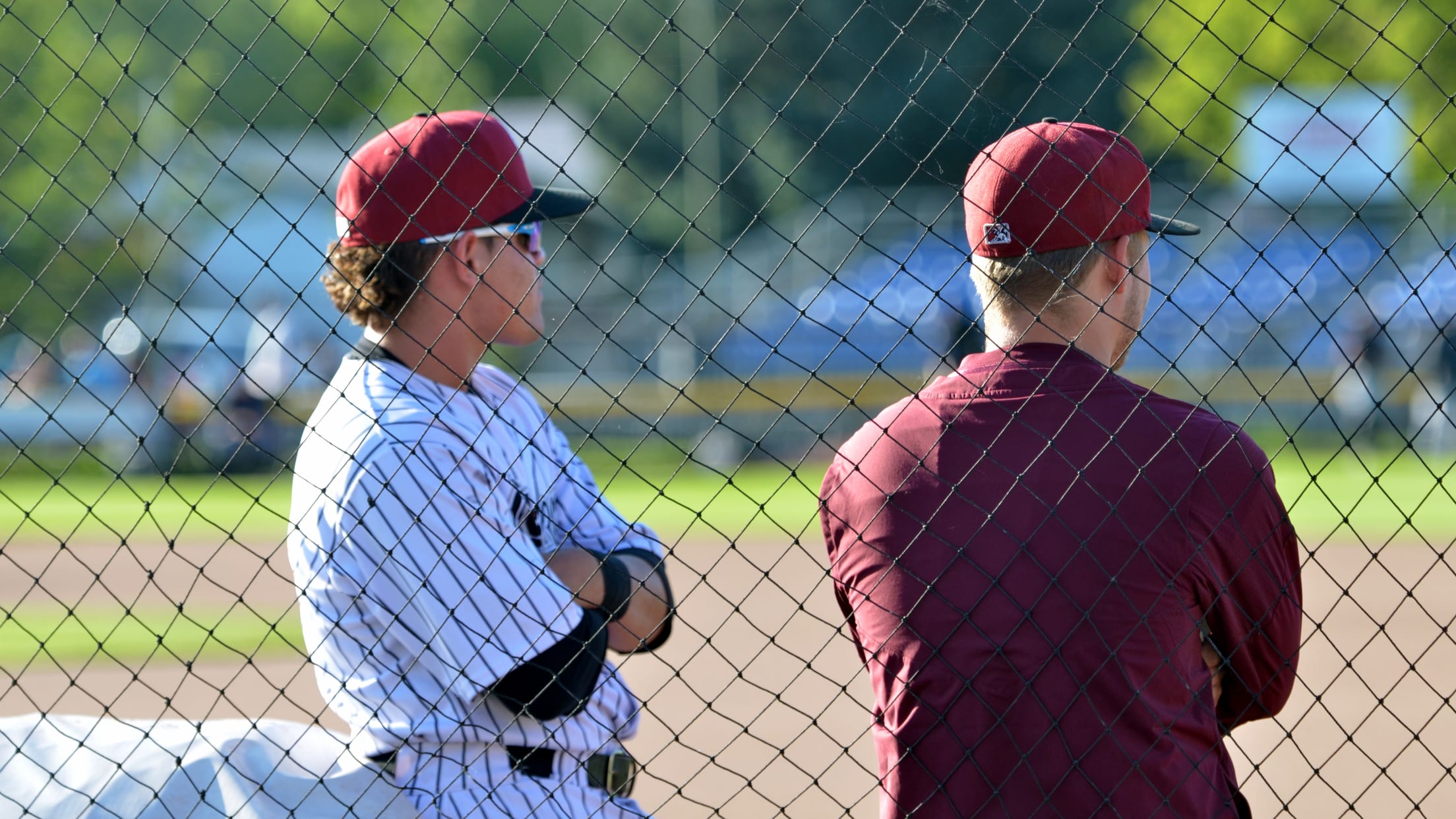 Idaho Falls, ID - After an offensive explosion on Saturday night in Missoula, the Chukars offense came back down to earth on Labor Day against the Osprey. For the second time in three games, the Chukars managed just two hits, falling to Missoula 7-1. After retiring the side in order
Chukars Blast Osprey To Split Series
Chukars Score 13 Unanswered In Final Regular Season Road Game
Missoula, MT - Looking for a spark in their final road game of the regular season, the Chukars got that and then some, scoring 13 straight runs after trailing by a run going into the top of the fourth inning. Idaho Falls won 13-2, and split the brief two game
Eighth Inning Dooms Chukars Again
Balk & Error Lead To Go Ahead Run For Missoula
Missoula, MT - Last night a seven walk frame in the eighth inning turned a two run lead into a four run deficit. Tonight in Missoula, another series of miscues put the Chukars behind the eight ball. Tied at two with two out in the eighth, a balk got the
Bullpen Implodes As Voyagers Take Series
Great Falls Scores Six On Seven Walks In Eighth
Idaho Falls, ID - Vibes were good at Melaleuca Field after Steve Ridings went a career high seven innings in his start for the Chukars, striking out a career best 12. With a two run lead going into the eighth, those positive vibes quickly disappeared, as seven walks by the
Streak Snapped As Chukars Even Series
Jones Records Three Hits In Rehab Assignment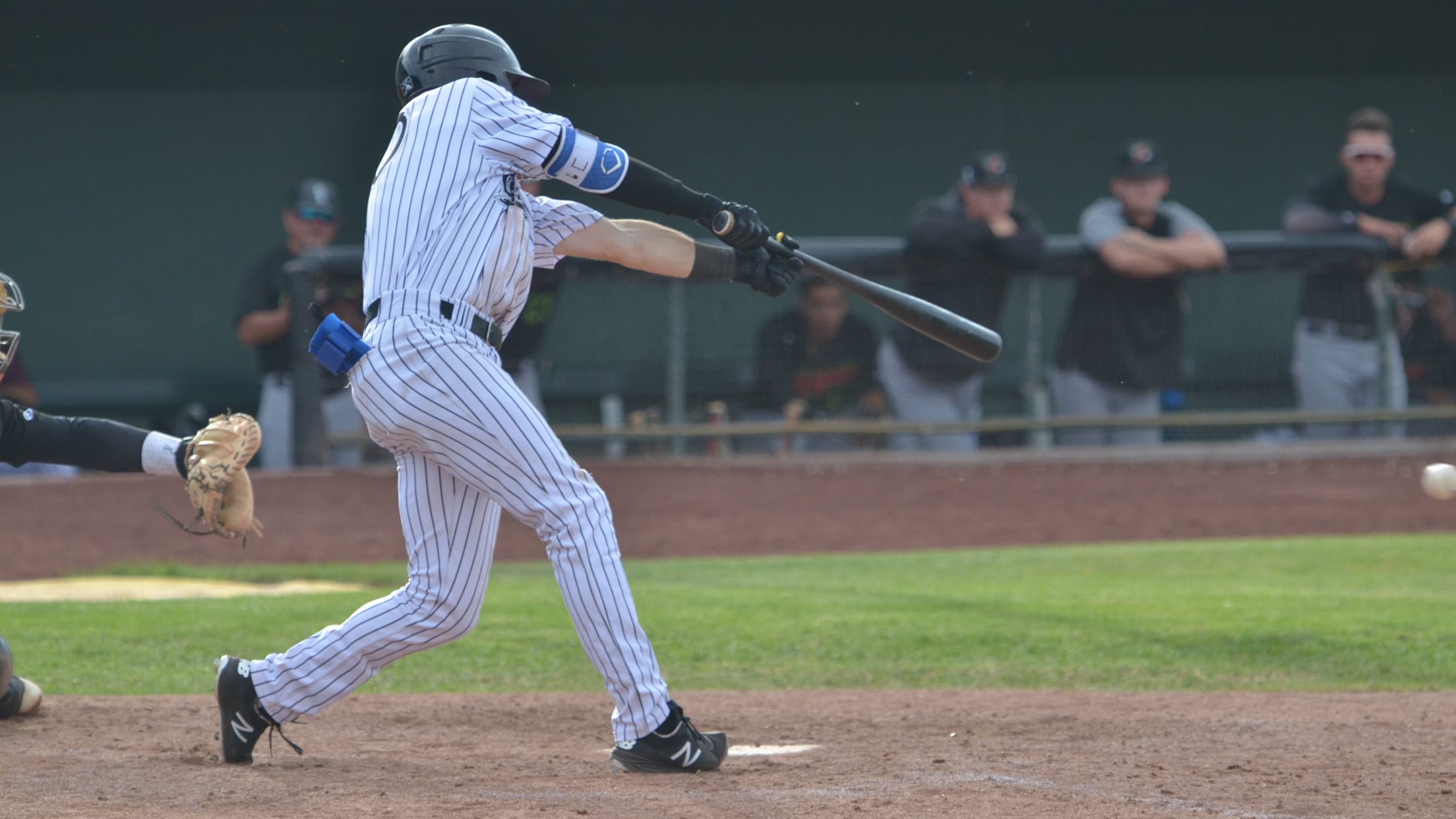 Idaho Falls, ID - In need of a spark to snap a six game losing streak, the Chukars got just that from rehabbing first baseman Travis Jones. A 2017 Chukars, Jones recorded hits in each of his first three at bats, driving home a pair with a two RBi triple.
Chukars Edged In Series Opener
Voyagers Drop Chukars For Fifth Straight Time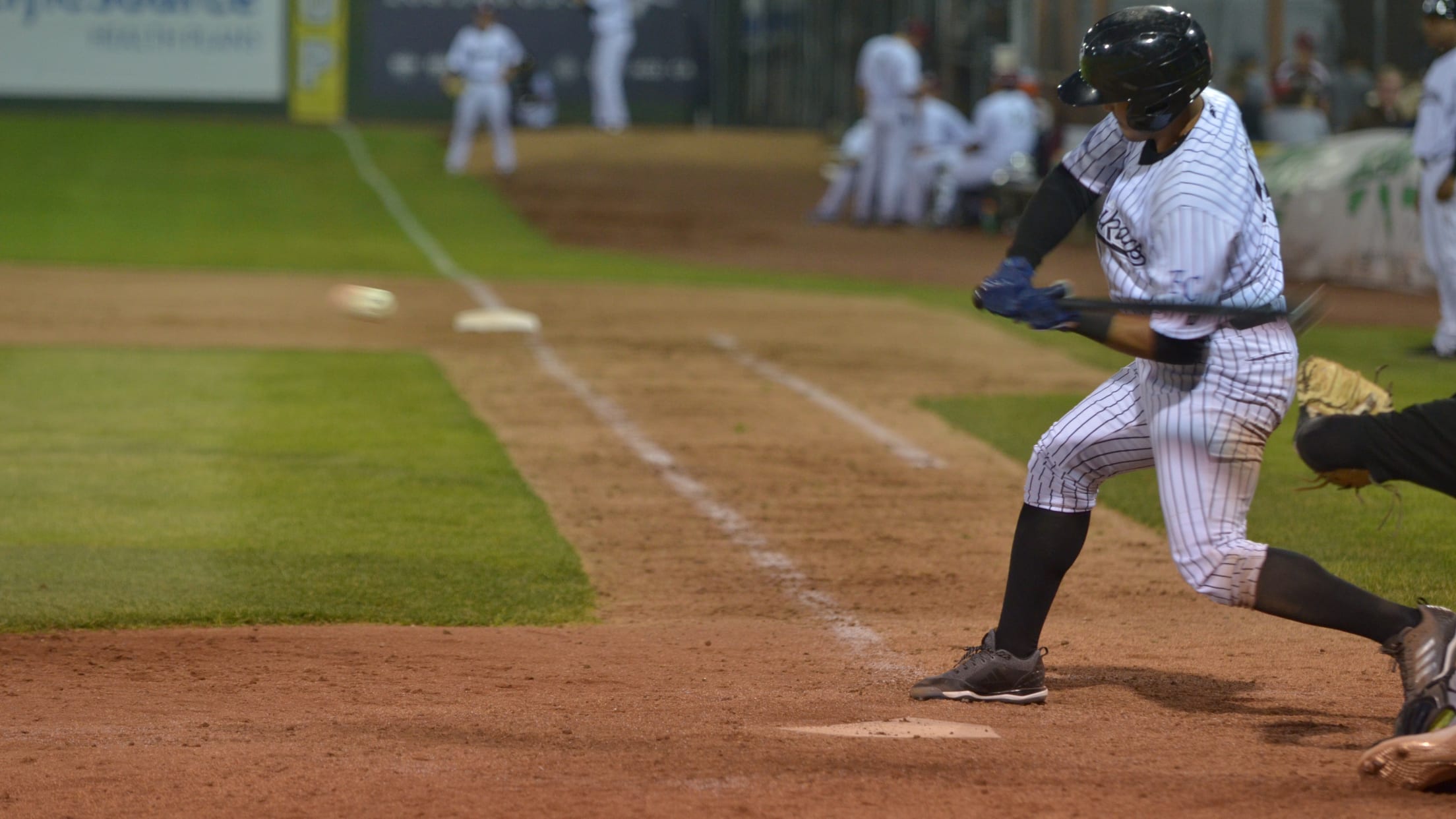 Idaho Falls, ID - Back home for the first of a three game series with the Great Falls Voyagers, the Idaho Falls Chukars couldn't muster up enough offense to overcome an early hole. Great Falls downed the Chukars 4-3, sending Idaho Falls to their sixth straight loss. The Chukars have
Billings Completes Four Game Sweep
Chukars Limited to Just One Run In Series Finale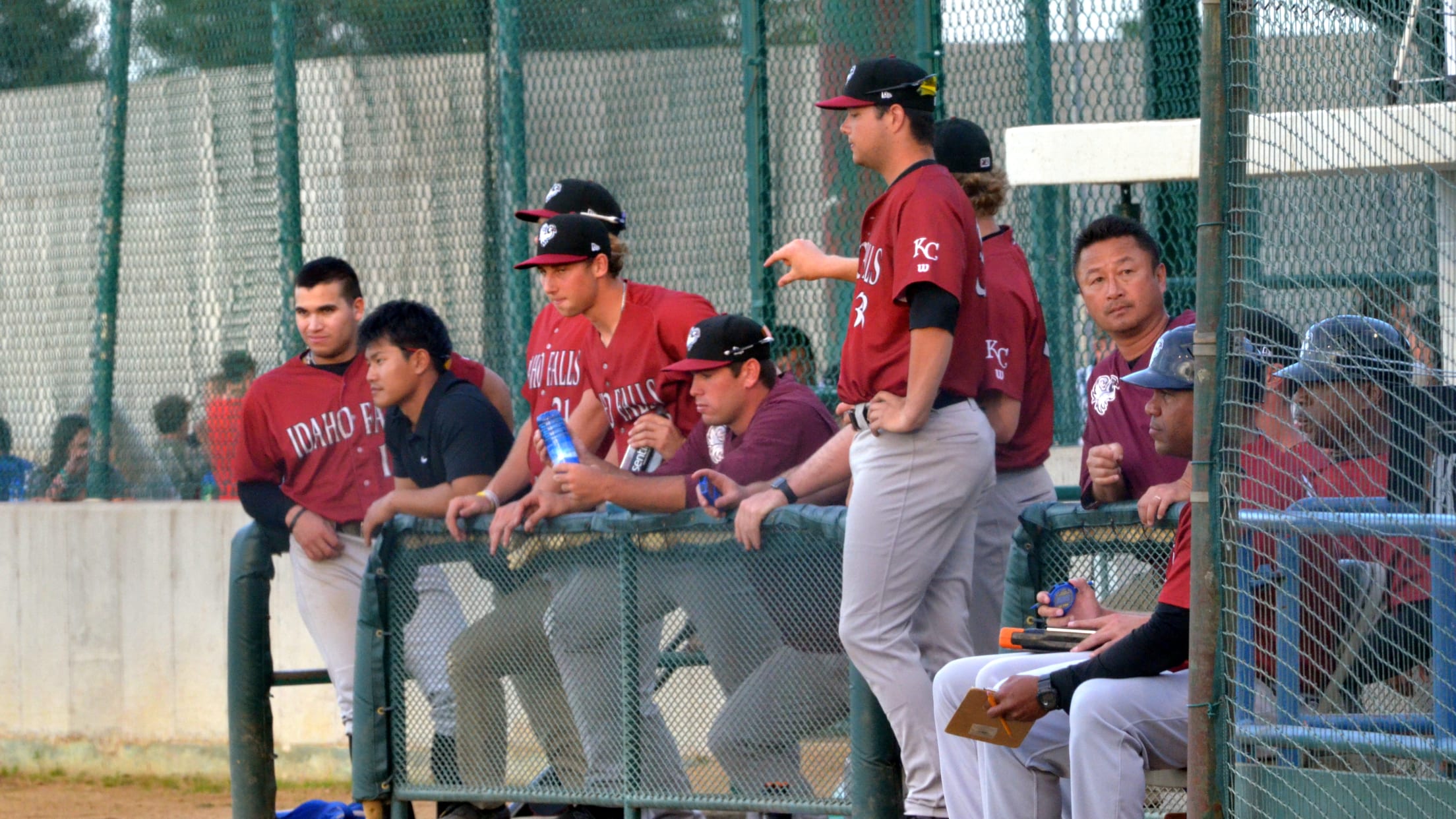 Billings, MT - Looking to salvage the last game of the four game series in Billings, the Chukars fell behind early and never recovered, falling 12-1 to Billings. The Chukars had just three hits in the game and committed five errors. Idaho Falls has now lost five in a row.Billings
Mustangs Walk Off Chukars In Ten Innings
Chukars Lose In Extras For First Time In Six Games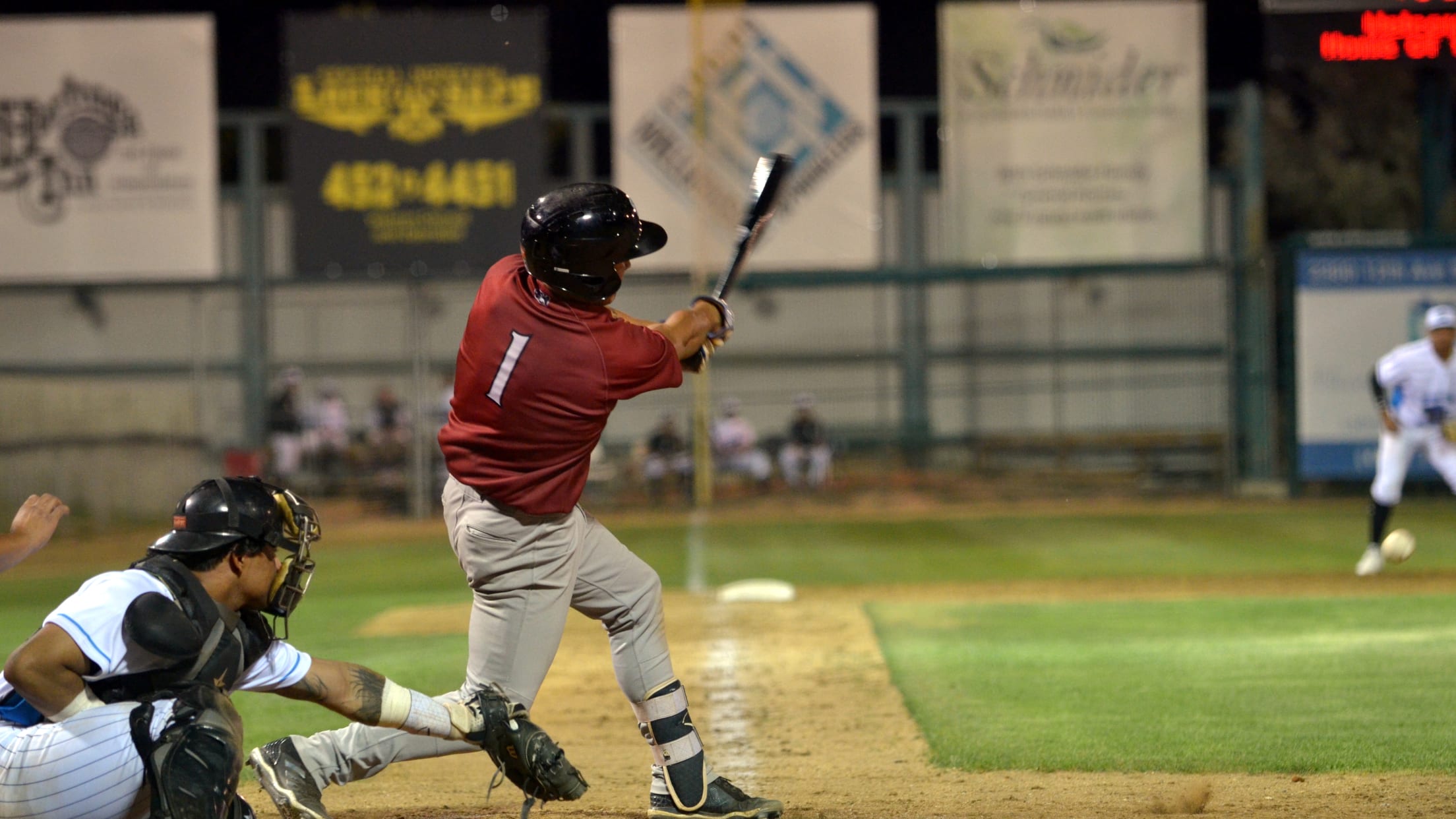 Billings, MT - All year long the Chukars have been clutch in extra innings, winning their first five extra inning ballgames, with four of them coming against tonight's opponent, the Billings Mustangs. Tonight though the shoe was on the other foot, as the Mustangs came back from a one run
Billings Sweeps Twin Bill
Chukars Edged Out In Game One, Throttled In Game Two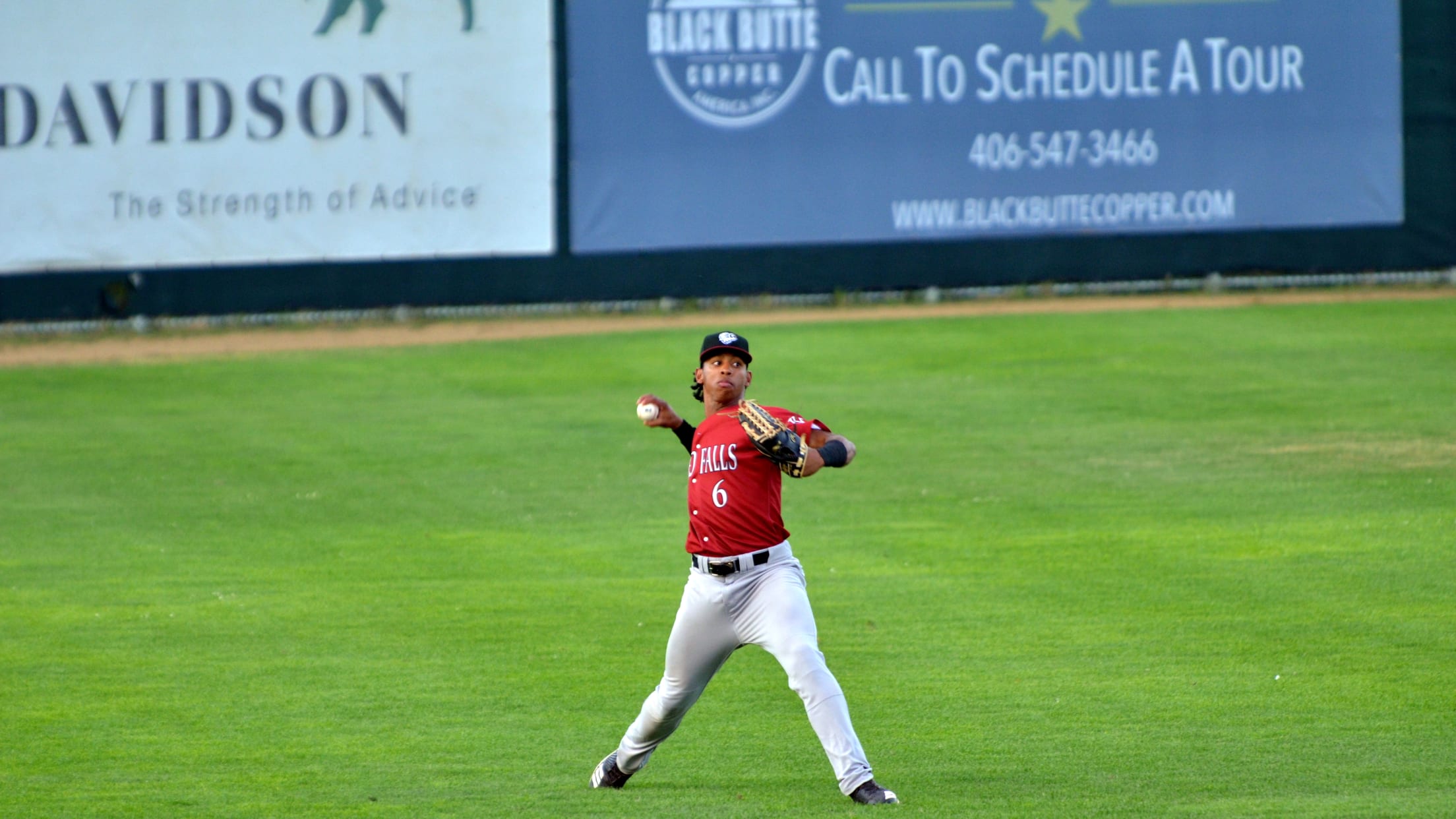 Billings, MT - Having to play almost 16 innings of baseball tonight in Billings, the Chukars were dealt a pair of losses in differing ways. Idaho Falls was edged out by Billings in game one 3-2, but fell behind early in game two and never recovered, falling 7-2. Idaho Falls