ST. LOUIS CARDINALS ANNOUNCE 2020 MINOR LEAGUE COACHING STAFF
Manager Roberto Espinoza returns to Johnson City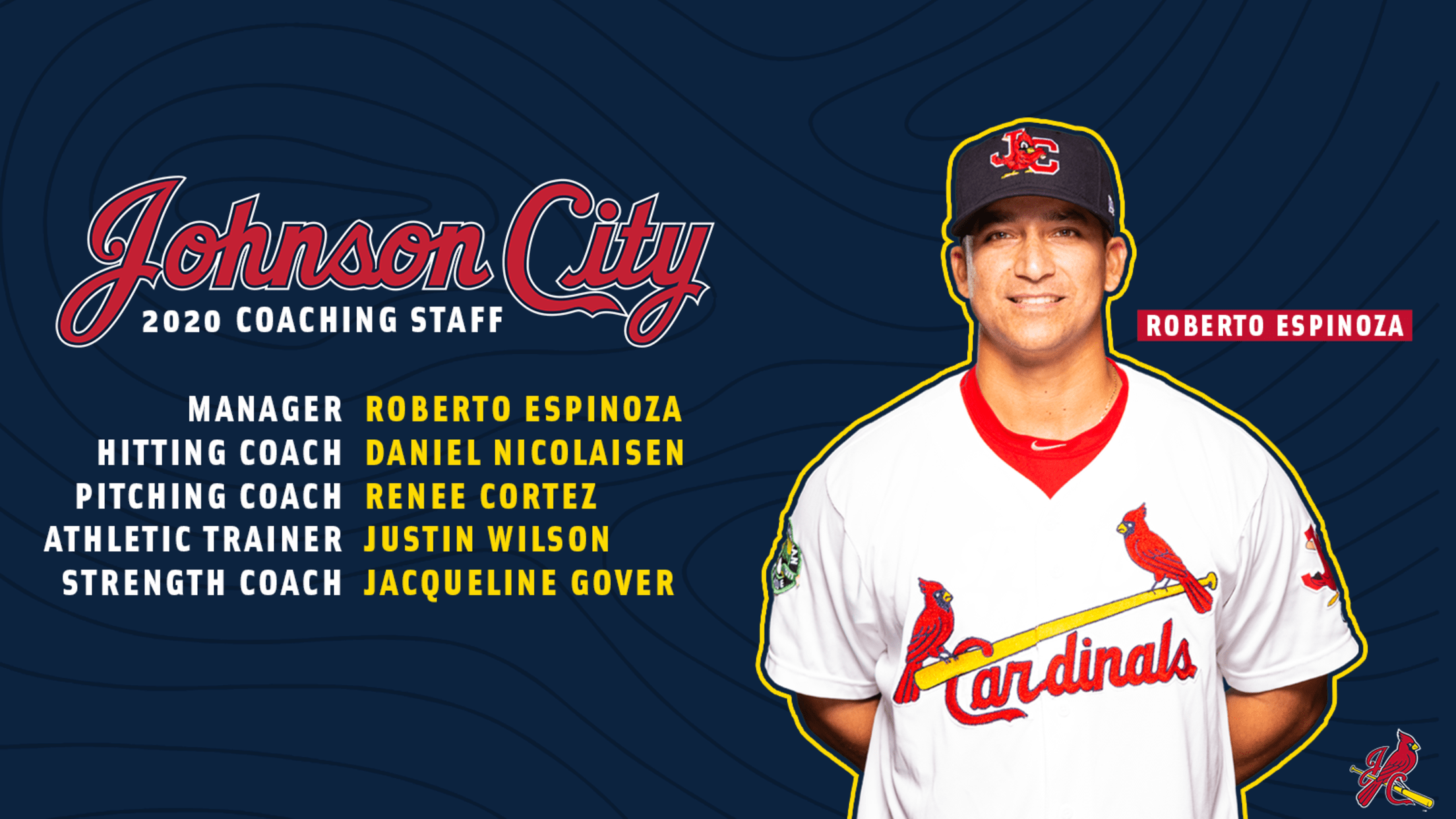 Johnson City - In conjunction with the St. Louis Cardinals, the Johnson City Cardinals have announced their coaching staff for the 2020 season. The Johnson City Cardinals will be welcoming back defending Appalachian League Championship manager, Roberto Espinoza.Roberto Espinoza is returning to Johnson City as manager for his fourth season. Last
Johnson City - In conjunction with the St. Louis Cardinals, the Johnson City Cardinals have announced their coaching staff for the 2020 season. The Johnson City Cardinals will be welcoming back defending Appalachian League Championship manager, Roberto Espinoza.
Roberto Espinoza is returning to Johnson City as manager for his fourth season. Last year, Espinoza led the team in becoming the Appalachian League Champions for the third time in six years. Espinoza has previously served as a coach or player for the Cardinals for 14 years. Roberto Espinoza spent 6 years with the Cardinals as a catcher throughout the minor league ranks.
Two new coaches will be coming to Johnson City this 2020 season. Renee Cortez will be under new assignment in the Cardinals organization, as he takes over as this year's pitching coach. Previously, Cortez was coaching for the Cardinals Rookie League team, DSL Cardinals Blue. Daniel Nicolaisen is starting his first year in the MiLB as the Cardinals hitting coach. Nicolaisen brings experience from his time as the hitting coach for Seton Hall's softball program.
Justin Wilson will be returning to the Johnson City Cardinals this 2020 season as their athletic trainer for the second year. Jacqueline Gover, first year Cardinals staff member, will be the strength and conditioning coach.
"After finishing first in the Appalachian League last season, there is mark on our back," stated Johnson City Cardinals General Manager Zac Clark. "Having Roberto back after our strong season will keep the players focused as they develop over the season."
ABOUT THE JOHNSON CITY CARDINALS
The Johnson City Cardinals are the Rookie affiliate of the St. Louis Cardinals. Members of the ten-team Appalachian League, Cardinals baseball has been entertaining families and fans of America's national pastime in the East Tennessee region for over 50 years. To learn more about the Johnson City Cardinals, visit www.jccardinals.com.