Strong Start from Zamora Helps Cardinals Win Opener Against Greeneville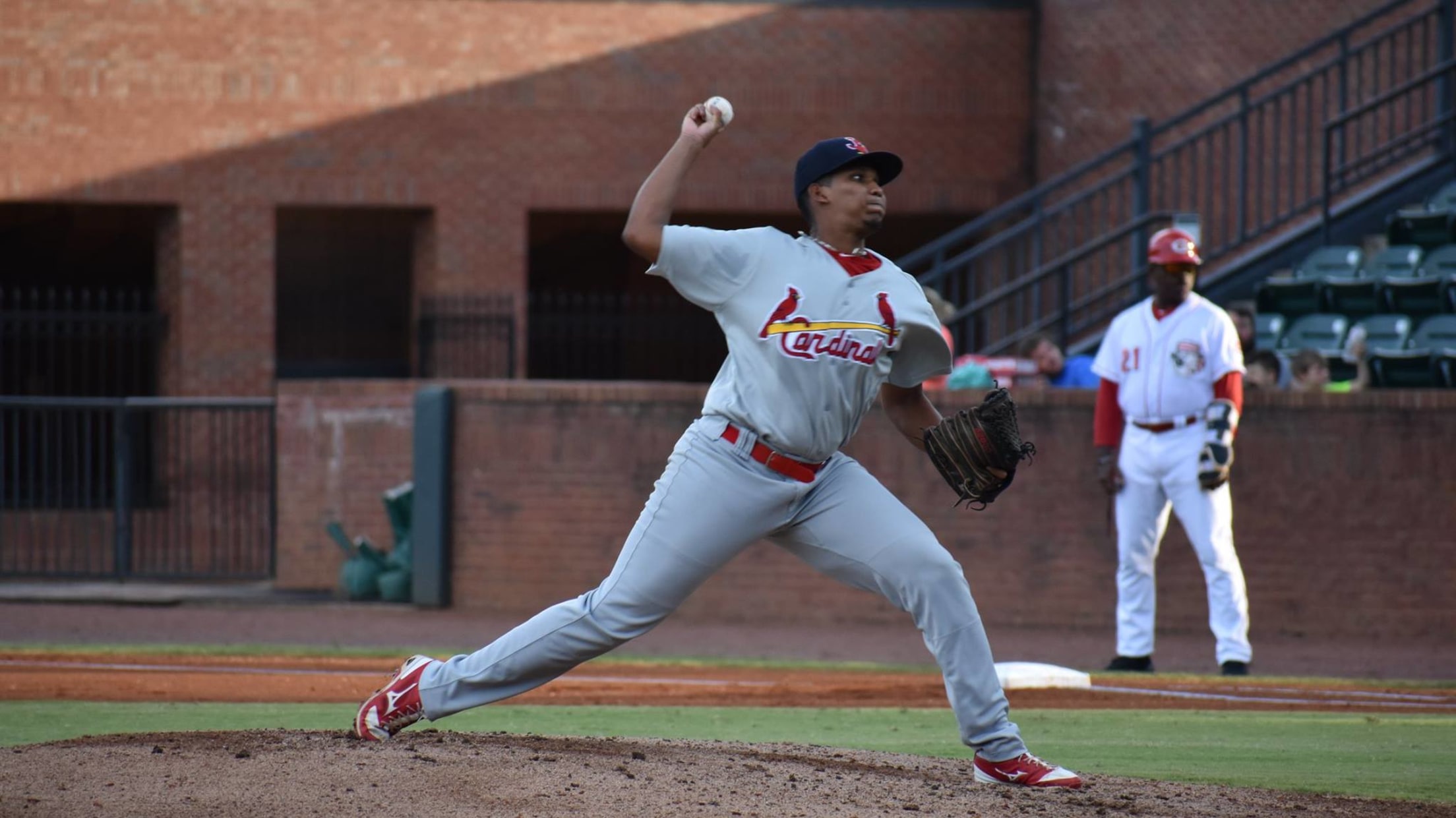 GREEENEVILLE, TN - Fresh off the 2-1 series loss to Burlington, the Cardinals were looking to make it two wins in a row as they opened a series with the Greeneville Reds. Thanks to eight strong innings from starter DionisZamora, the Cardinals won the opener 7-2. The Cardinals drew first
GREEENEVILLE, TN - Fresh off the 2-1 series loss to Burlington, the Cardinals were looking to make it two wins in a row as they opened a series with the Greeneville Reds. Thanks to eight strong innings from starter DionisZamora, the Cardinals won the opener 7-2.
The Cardinals drew first blood scoring two in the top of the second. With one out, DarielGomez walked and LiamSabino doubled (6) to put runners on second and third. ZachJackson then hit a sac fly, that allowed Gomez, the runner at third, to score and give the Cardinals the 1-0 lead.
After shutting the Reds out in the bottom of the second, the Cardinals put four runs on the board to take a 5-0 lead in the top of the third. LuisFlores started the inning with his ninth double of the season. With one out, MichaelPerri singled and Flores scored to increase the Cardinals lead to 2-0. LeandroCedeno in the next at-bat hit a two-run homerun (13) to increase the lead to 4-0. AndrewWarner and DarielGomez walked in successive at-bats, then with two outs, ZachJackson singled to load the bases. SanelRosendo then walked and the Cardinals scored one more run to make the score 5-0 at the end of 2.5 innings.
DionisZamora got the start for Johnson City, and pitched an absolute gem. Zamora pitched eight solid innings, surrendering only four hits, one earned run, one walk, and notching seven strikeouts en route to his second win with the Johnson City Cardinals.
The Reds managed to score one run in the top of the fourth, but both teams were shut out until the top of the ninth when the Cardinals scored two more runs.
With one out, MichaelPerri was hit by a pitch. LeandroCedeno flew out, and AndrewWarner drew a two out walk to put runners on first and second. During the at-bat of DarielGomez, Perri and Warner moved up to third and second on a wild pitch. Gomez singled and both Perri and Warner scored to increase the Cardinals lead to 7-1. The Reds put one on the board but ran out of gas and the Cardinals won 7-2.
The Cardinals used one pitcher after DionisZamora. MichaelBrettell came in to relieve DionisZamora and threw one inning, surrendering two hits, one earned run, and notched one strikeout.
The Cardinals will come back home to TVA Credit Union Ballpark to play game two against the Greeneville Reds tomorrow, with first pitch scheduled for 7:00 p.m.
You can listen all season long to Johnson City Cardinals baseball on the MiLB First Pitch App, or via TuneIn Radio on the Johnson City Cardinals Radio Network.
The full schedule for the season and information regarding tickets, and promotion days can be found at jccardinals.com or by calling the Cardinals Office at (423) 461- 4866.