KINGSPORT METS ANNOUNCE 2020 COACHING STAFF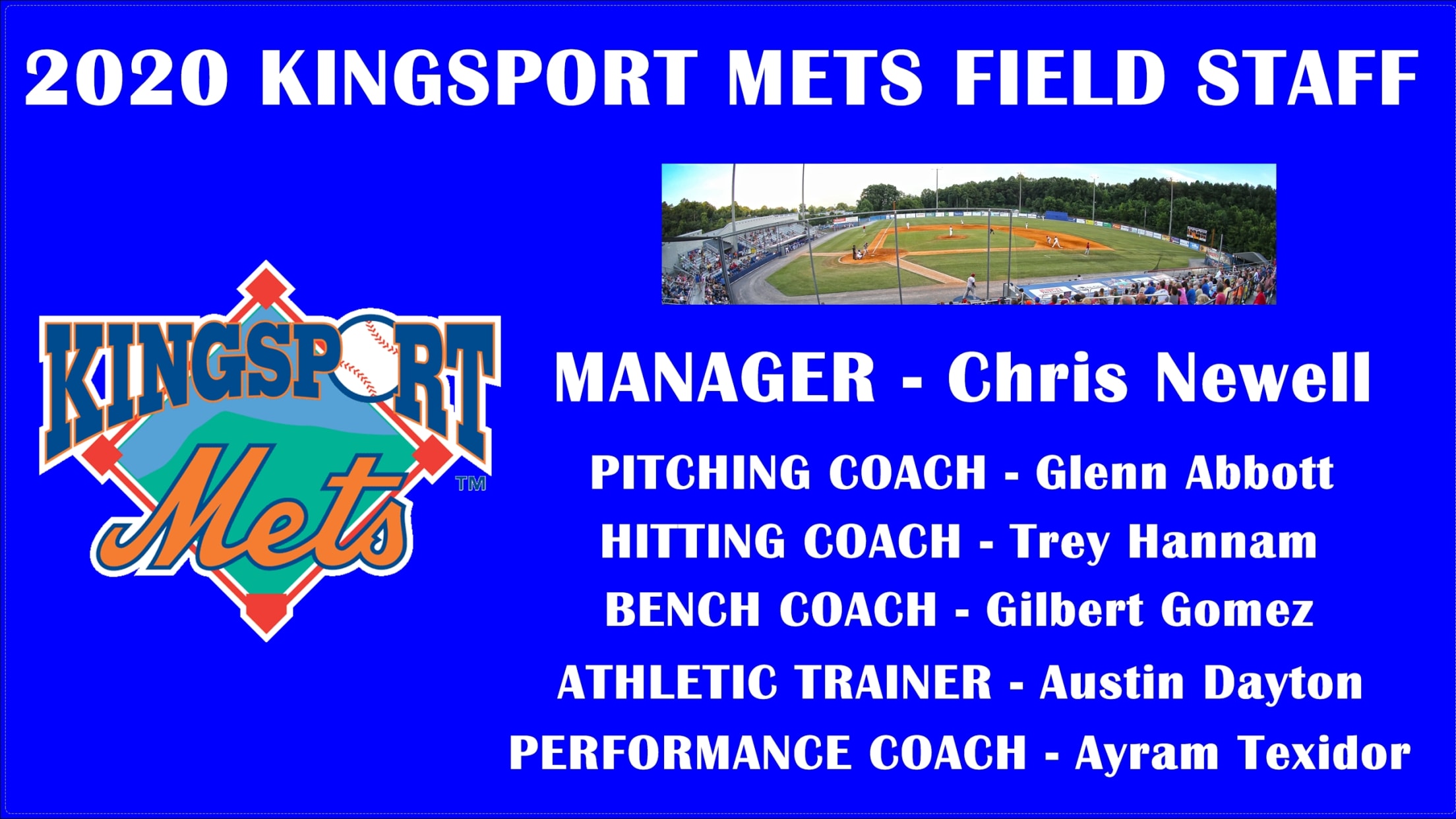 KINGSPORT, Tenn.- The Kingsport Mets announced their coaching staff for the 2020 Appalachian League season today. The staff will feature all new coaches for Kingsport with a few beginning their first season within the New York Mets organization.Chris Newell takes over as Manager of the Kingsport Mets. Newell previously managed
KINGSPORT, Tenn.- The Kingsport Mets announced their coaching staff for the 2020 Appalachian League season today. The staff will feature all new coaches for Kingsport with a few beginning their first season within the New York Mets organization.
Chris Newell takes over as Manager of the Kingsport Mets. Newell previously managed in the United Shore Professional Baseball League and was a scout for the Tampa Bay Rays and New York Yankees organizations.
Pitching coach, Glenn Abbott, begins his first season in Kingsport and his 10th season in the Mets organization. Abbott previously was the pitching coach for the AAA affiliate for the last two seasons.
Hitting coach, Trey Hannam, begins his first season in Kingsport and his first within the organization.
Bench coach Gilbert Gomez also begins his first season in Kingsport and his third season as a coach in the Mets organization. He was previously the bench coach for the Columbia Fire Flies last season. Gomez was an outfielder in the Mets organization from 2009-15, reaching as high as AA-Binghamton.
Austin Dayton begins his first season as the Kingsport Mets athletic trainer. Dayton has been with the Mets organization for the previous two seasons. He spent 2018 at the NY Mets Academy in the Dominican Republic and last season with the Gulf Coast Mets. Dayton is a Kingsport native and King University graduate.
Ayram Texidor begins his first season as the KMets performance coach. This will also be Texidor's first season within the Mets organization.
The 2020 season marks the 40th year the Mets have played in Kingsport, Tennessee.
For more information on the 2020 Kingsport Mets season, season tickets and sponsorship opportunities please contact the Kingsport Mets office at (423) 224-2626, email at [email protected] or log on to www.kmets.com. Check us out on Facebook and follow us on Twitter.