Mets Ride the Longball to Win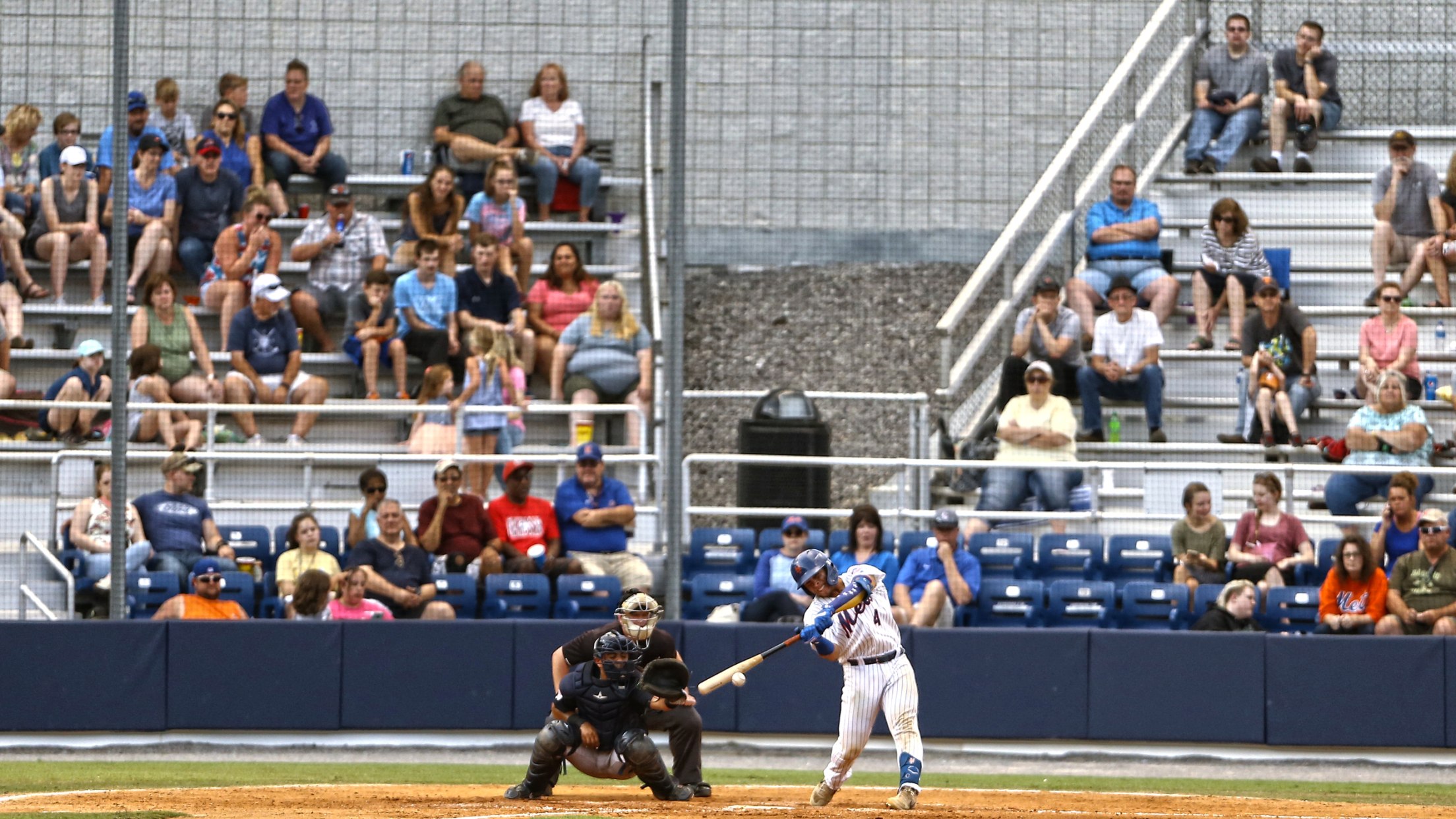 This photo is property of Allen Greene. Unauthorized use of this photo is not permitted without consent. (Allen Greene)
Kingsport, TN - The Kingsport Mets kept playoff dreams alive with a 9-2 victory over the Bluefield Blue Jays on Saturday evening at Hunter Wright Stadium.The recipe for success was the combination of a great start by Andres German and the offense relying on the homerun.German earned the victory and
Kingsport, TN - The Kingsport Mets kept playoff dreams alive with a 9-2 victory over the Bluefield Blue Jays on Saturday evening at Hunter Wright Stadium.
The recipe for success was the combination of a great start by Andres German and the offense relying on the homerun.
German earned the victory and notched a quality start by throwing six innings, allowing just one run four hits, and one walk, while striking out four.
The combination of Nixon Silva, Ramon Guzman, and Reyson Santos held the Blue Jay offense to just one run over the final three frames to preserve the win.
Of course, the bullpen had plenty of run support thanks to five Kingsport Met homers, three of which came in a seven-run sixth inning.
Scott Ota got the party started with a solo shot in the second, giving Kingsport a 1-0 lead.
Then Francisco Alvarez homered in consecutive at bats in the fourth and sixth, the first of which gave the Mets a 2-1 lead, and the latter of which made it 3-1.
Next it was Cristopher Pujols who blew the game wide open with a grand slam, the team's first of the season.
Finally, Tanner Murphy hit a two-run shot to left to give the Mets all the insurance they needed.
Game three of the series is set for tomorrow afternoon at 4:00. The Mets are giving away free general admission tickets to the first 200 fans courtesy of Ballad Health.
Follow the K Mets on Twitter and Instagram at @Kingsport_Mets and on Facebook at KingsportMetsBaseball.