MWL notes: Wilson healthy, progressing
Mariners second-rounder motivated after not making All-Star roster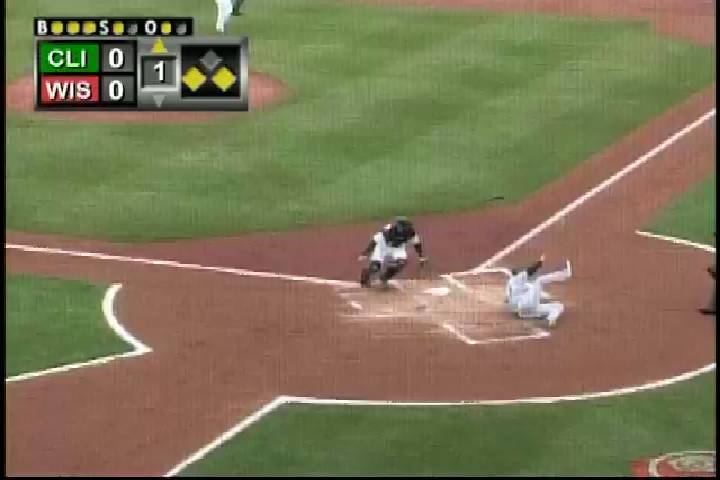 By Curt Rallo / Special to MiLB.com | June 12, 2014 10:00 AM ET
Austin Wilson faced a tough decision last year -- play his Draft year at Stanford at about 75 percent healthy or take the chance of sitting out the season.
"My family and I and my coaching staff talked it over, and I decided that playing at 75 percent would be ultimately good enough to give Stanford a push," said Wilson, a 6-foot-4, 249-pound right-handed-hitting outfielder. "The results weren't the way I wanted them to be, but the Mariners took a chance on me, and I appreciate that."
Eventually diagnosed with a stress fracture in his right elbow, Wilson still managed to hit .288 with five homers and 26 RBIs despite missing seven weeks of his college season. The second-rounder then played 56 games and hit .241 with Seattle's Short-Season affiliate in Everett.
This season, Wilson is 100 percent healthy, and his numbers are impressive -- he's hitting .294 with nine homers for the Clinton LumberKings and is tied for second in the Midwest League with 47 RBIs. Ranked as the No. 12 prospect in the Seattle system, he also has six outfield assists this season.
"I took about three months this off-season to heal," Wilson said. "My arm is all good now. Being healthy is making a huge difference. I feel good and I'm seeing the ball well."
Wilson worked with former Major Leaguer Lee May in Spring Training, where his goals were to develop a short, compact stroke and swing through the ball. He said he learned to utilize his legs more and gained significant leverage.
"Something clicked for me, and I've been able to square up on the ball," Wilson said. "I'm getting more extra-base hits, and I'm going deeper into the count and seeing the ball better."
Despite outstanding play and statistics this season, Wilson was snubbed for the Midwest League All-Star Game.
"I guess it's politics, I would say," Wilson said. "Going off empirical data and statistical analysis, I would think my numbers are among the league's best. It's good motivation for me to work harder. I'm not very upset. I'm proud of [teammates] Jack Reinheimer, Edwin Diaz, Marcus Littlewood and Emilio Pagan and know they will represent Clinton well.
"I can't dwell on it," Wilson said of being overlooked for the All-Star Game. "I have no control over it. I thought my numbers were there, but apparently they weren't."
In brief
King of thieves: Fort Wayne's Mallex Smith led the Midwest League with 64 stolen bases last season in 110 games. This year, Smith has 47 steals through 62 games and leads all of baseball in that category -- 16 more than Hagerstown's Rafael Bautista and Lynchburg's Jose Peraza and 11 more than Major League leader Dee Gordon.
Hershiser vs. Thon: When Great Lakes knocked off Lansing, 5-2, on Sunday, it featured a Hershiser vs. Thon match-up. Jordan Hershiser, a 6-foot-8, 245-pound right-handed pitcher, is the son of former Dodgers great Orel Hershiser. Jordan Hershiser was born in 1988, the year his father won the National League Cy Young Award. Dickie Joe Thon, a 6-foot-2, 185-pound right-handed-hitting second baseman/outfielder, is the son of Dickie Thon, who played for six different Major League teams. Dickie Joe Thon accounted for Lansing's only runs with he hit a two-run homer off Hershiser, who owns a 2.25 ERA for Great Lakes. Dickie Joe Thon is hitting .282 with Lansing.
Curt Rallo is a contributor to MiLB.com. This story was not subject to the approval of the National Association of Professional Baseball Leagues or its clubs.
View More