Pawtucket, Burlington turn triple plays
Red Sox eventually fall in 10 innings, while Bees pull out win in 12th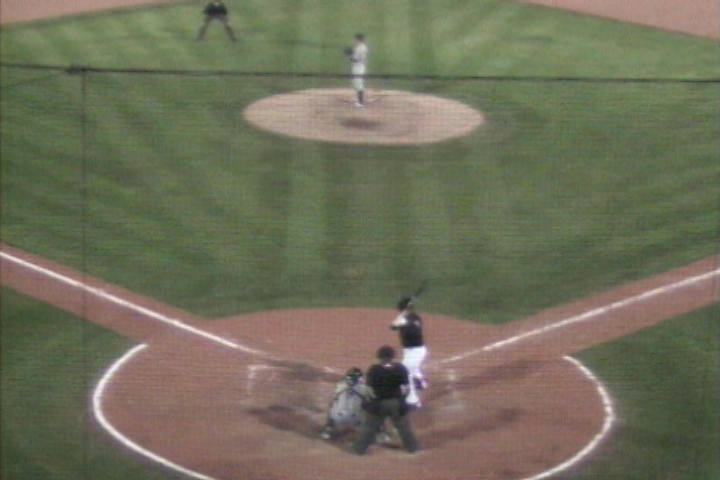 By Mark Emery / MiLB.com | May 20, 2014 2:35 AM ET
Apparently, triple plays are in right now.
Three days after the Penn State baseball team turned two of them in one game, a pair of Minor League clubs -- the Triple-A Pawtucket Red Sox and Class A Burlington Bees -- both turned three Monday.
"It's definitely cool," Burlington first baseman Eric Aguilera said. "It's something that doesn't happen a lot. It's always fun to be a part of."
First, Pawtucket notched one in the eighth inning of an eventual 5-3 loss in 10 innings to Scranton/Wilkes-Barre. Shortly after Red Sox reliever Drake Britton served up a game-tying two-run homer to Adonis Garcia, Ramon Flores and Kyle Roller walked.
In a 2-0 count, the lefty induced a sharp grounder from Zelous Wheeler to third baseman Garin Cecchini, who was playing in. Cecchini made the pick and quickly stepped on the bag before firing to second baseman Ryan Roberts, who relayed the ball to first baseman Ryan Lavarnway.
Both throws were just in time, with Lavarnway pumping his fist after the third out was made and Britton clapping his hand and glove together as he walked toward the dugout.
But Scranton/Wilkes-Barre dampened their enthusiasm in the 10th, by scoring two runs on Flores' RBI single and Roller's sacrifice fly. Pawtucket fell to 5-1 in extra-inning games this season.
The Bees also went into extra innings at Quad Cities, but won in the 12th, 5-4. Burlington turned its triple play in the bottom of the eighth with the score tied, 3-3. The Bees' Cole Swanson walked James Ramsay and was replaced by reliever Alan Busenitz, who gave up a ground-ball single to Jack Mayfield.
With the runners moving, Conrad Gregor hit a liner right to Aguilera, who caught the ball for one out, calmly brought it over to first base for the second and slung it to shortstop Erick Salcedo for the third.
"I had quite a bit of time," Aguilera said. "I just kind of relaxed, didn't want to make an errant throw or anything bad to mess it up. Just stayed within it and let it happen.
"It definitely fired up the bench a little bit. I think it kind of gave us a little push for the 12 innings we endured."
The feat marked Burlington's second triple play of the season after the Angels affiliate did likewise in a 2-1 loss in 11 innings to Kane County on May 10.
On Monday, Aguilera also drove in the first of two Bees runs in the 12th. Brandon Bayardi followed with an RBI single. The insurance run proved crucial as Brett Phillips plated a run with a groundout later in the frame. Bees reliever Grant Gordon struck out the next batter, James Ramsay, to seal the win.
Aguilera expressed surprise to find out his team wasn't the only one to turn three that night.
"I think I saw a college game had two the other night too," he said. "A lot of triple plays going on, I guess. That is crazy, yeah."
Mark Emery is a contributor to MiLB.com. Follow him on Twitter @Mark_Emery. This story was not subject to the approval of the National Association of Professional Baseball Leagues or its clubs.
View More