Royals' Viloria catches Pioneer's MVP honors
White Sox right-hander McRee earns Pitcher of the Year kudos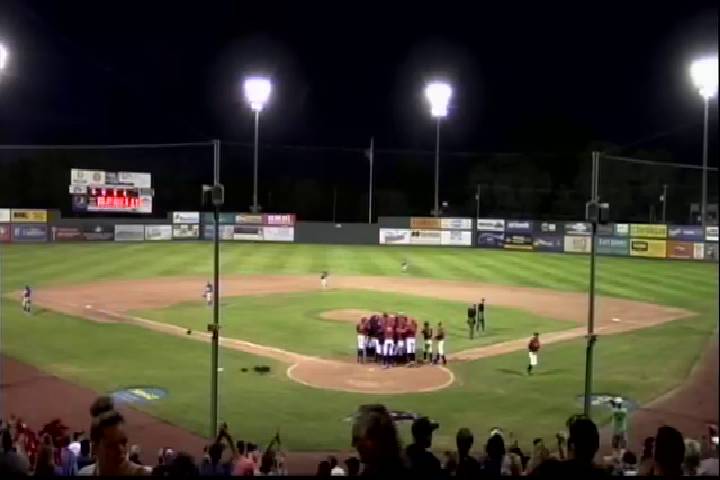 By Chris Tripodi / MiLB.com | September 6, 2016 9:30 PM
After naming its All-Star team Monday, the Pioneer League unveiled its Most Valuable Player and Pitcher of the Year on Tuesday.
Rookie-level Idaho Falls catcher Meibrys Viloria took home the 2016 Ralph Nelles Award as the circuit's MVP, while Great Falls right-hander Aron McRee was named the 2016 Logan Hurlburt Pitcher of the Year.
Viloria led the league with a .381 batting average, 28 doubles and 54 RBIs and finished second behind Ogden's DJ Peters with a 1.061 OPS and tied for second with 53 runs scored with Aaron Schnurbusch; both trailed Peters' league-leading 62. Viloria started behind the plate in the All-Star Game against the Northwest League and represented the circuit in the Home Run Derby.
McRee won the circuit ERA title in a runaway, finishing 5-0 with a 2.16 ERA. His six walks were the fewest among qualifiers, and he struck out 54 batters over 66 2/3 innings. His two home runs allowed trailed only Great Falls' Yosmer Solorzano, who gave up one in 81 frames.
Chris Tripodi is an editor for MiLB.com. Follow him on Twitter @christripodi. This story was not subject to the approval of the National Association of Professional Baseball Leagues or its clubs.
View More