Save Our Volcanoes
Your Volcanoes have announced a series of extremely important events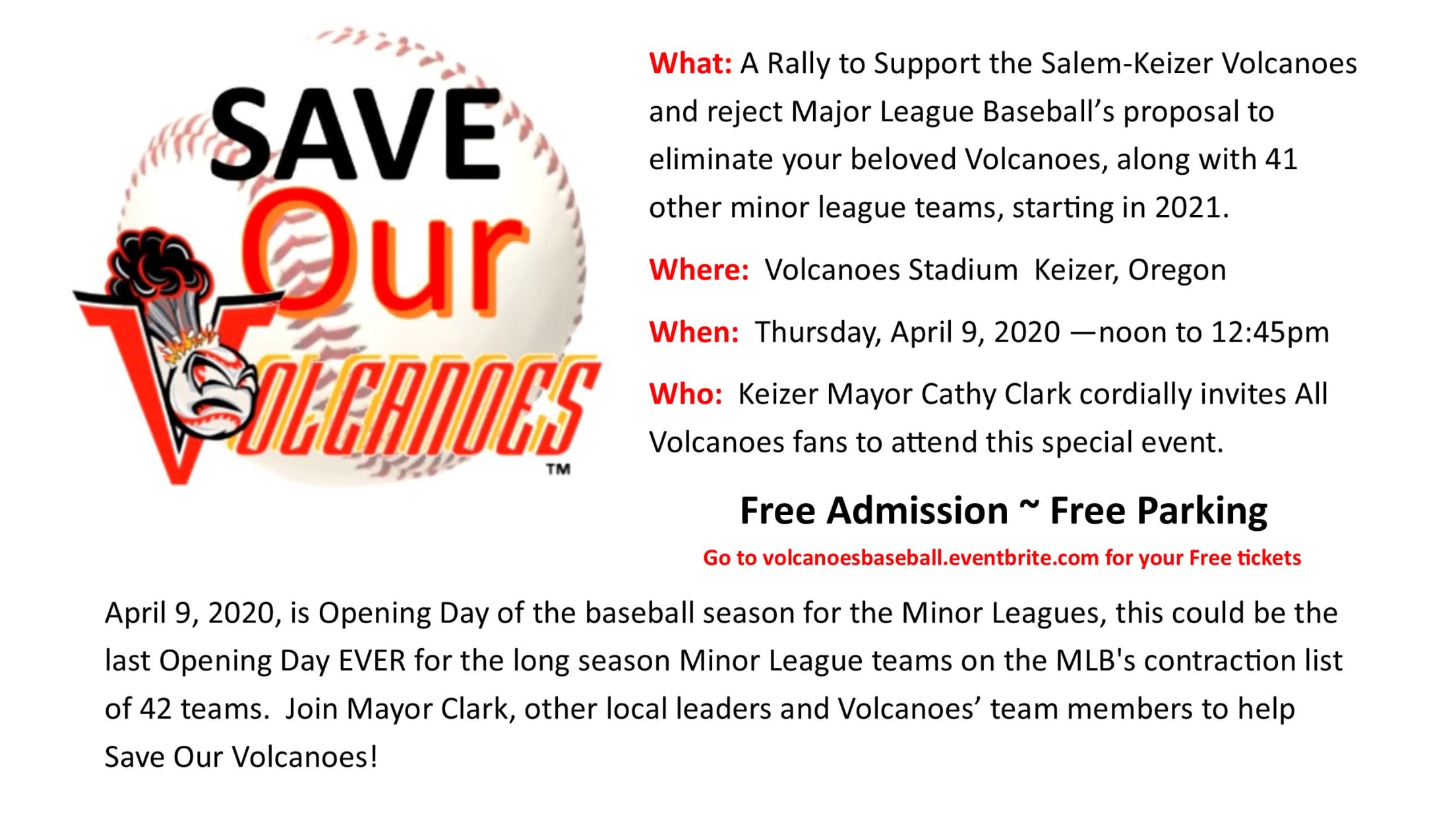 KEIZER, OREGON - In a historic show of support for your Salem-Keizer Volcanoes (Northwest League, San Francisco Giants) and 41 additional Minor League Baseball (MiLB) teams facing the unthinkable decision by Major League Baseball (MLB) to potentially end affiliations in 2021, www.SaveOurVolcanoes.com is nearing a record-breaking 5,000 petition signatures.
Rattlers' Hill gets Soto swinging
Volcanoes Considering Hall of Fame
Feasibility Study kicks off research into a permanent Salem-Keizer Volcanoes Hall of Fame at Volcanoes Stadium.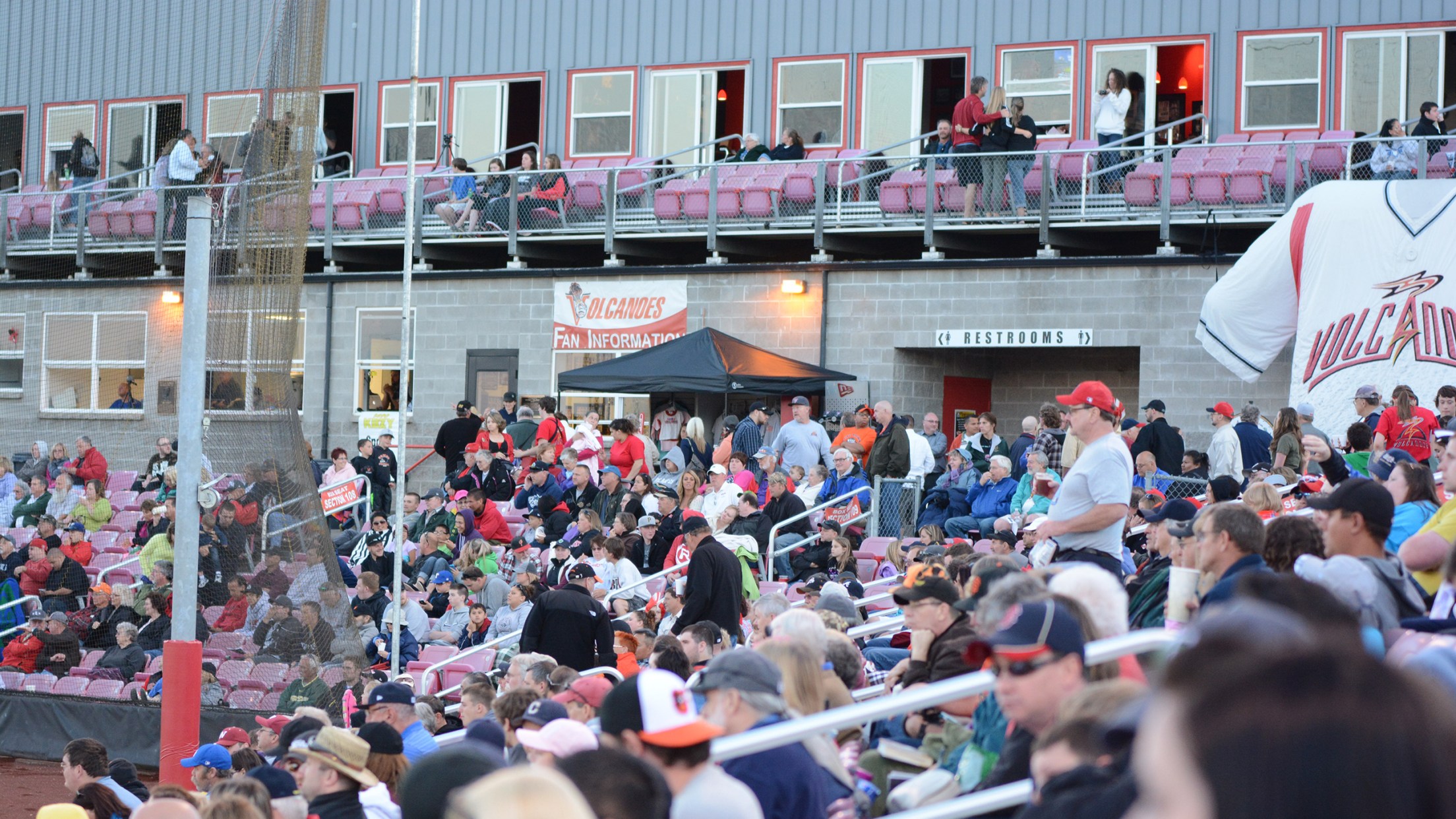 KEIZER, OREGON -- With the 2019 renaissance season of the Salem-Keizer Volcanoes delivering a thrilling Northwest League South Division pennant race, a spike in Volcanoes Stadium attendance and player performances that are garnering attention throughout all Minor League Baseball, it doesn't come as much of a surprise many in Volcanoes Nation are calling
Volcanoes Gear Making Pacific Northwest Fashion Statement.
KEIZER, OREGON -- The inspired 2019 season of your Salem-Keizer Volcanoes has prompted a strong spike in Volcanoes brand & apparel sales, making it one of the Pacific Northwest's top baseball growth area for athleisure -- gear designed for workouts and other athletic activities worn in social settings.
July 8th: Canario shines in Volcanoes win
The Salem-Keizer Volcanoes get one game closer to clinching the Northwest League first-half division title as they beat the Eugene Emeralds 9-7 for their 6th straight road win and 8 of the last 9 overall games this season, led by center fielder Alex Canario, who hot his first home run
July 7th: Labour hits league-leading 11th homer in loss to Vancouver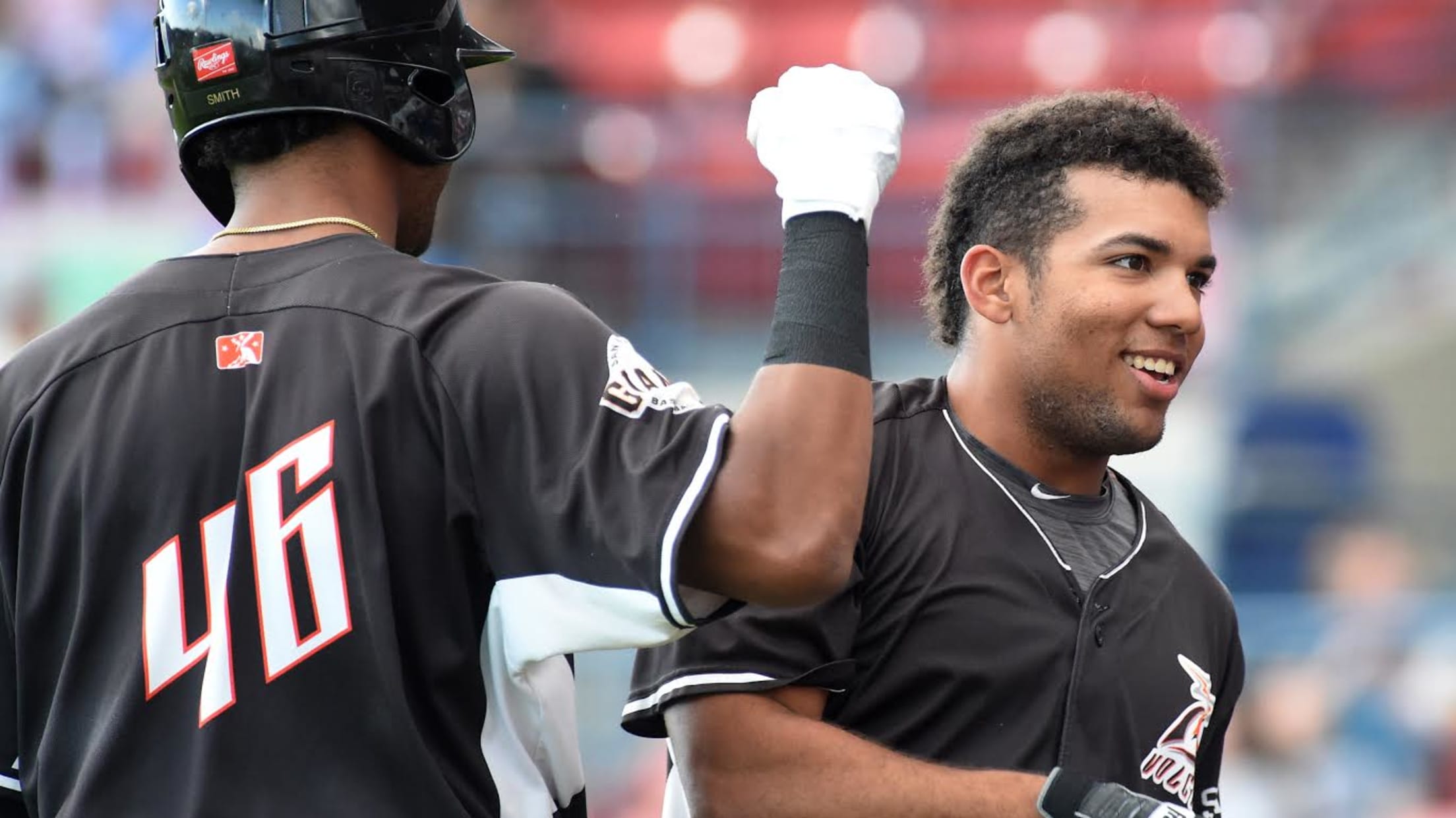 The Salem-Keizer Volcanoes have their six-game winning streak snapped when they lost the third game in a three-game series to the Vancouver Canadians 16-9.
July 5th: Salem- Keizer retakes first place in NWL South with huge win over Vancouver
The Salem-Keizer Volcanoes have won their sixth straight game to take back sole possession of the first place in the Northwest League South division with a 13-3 win over the Vancouver Canadians at Volcanoes Stadium.
Franklin Labour Makes Winning Look Effortless.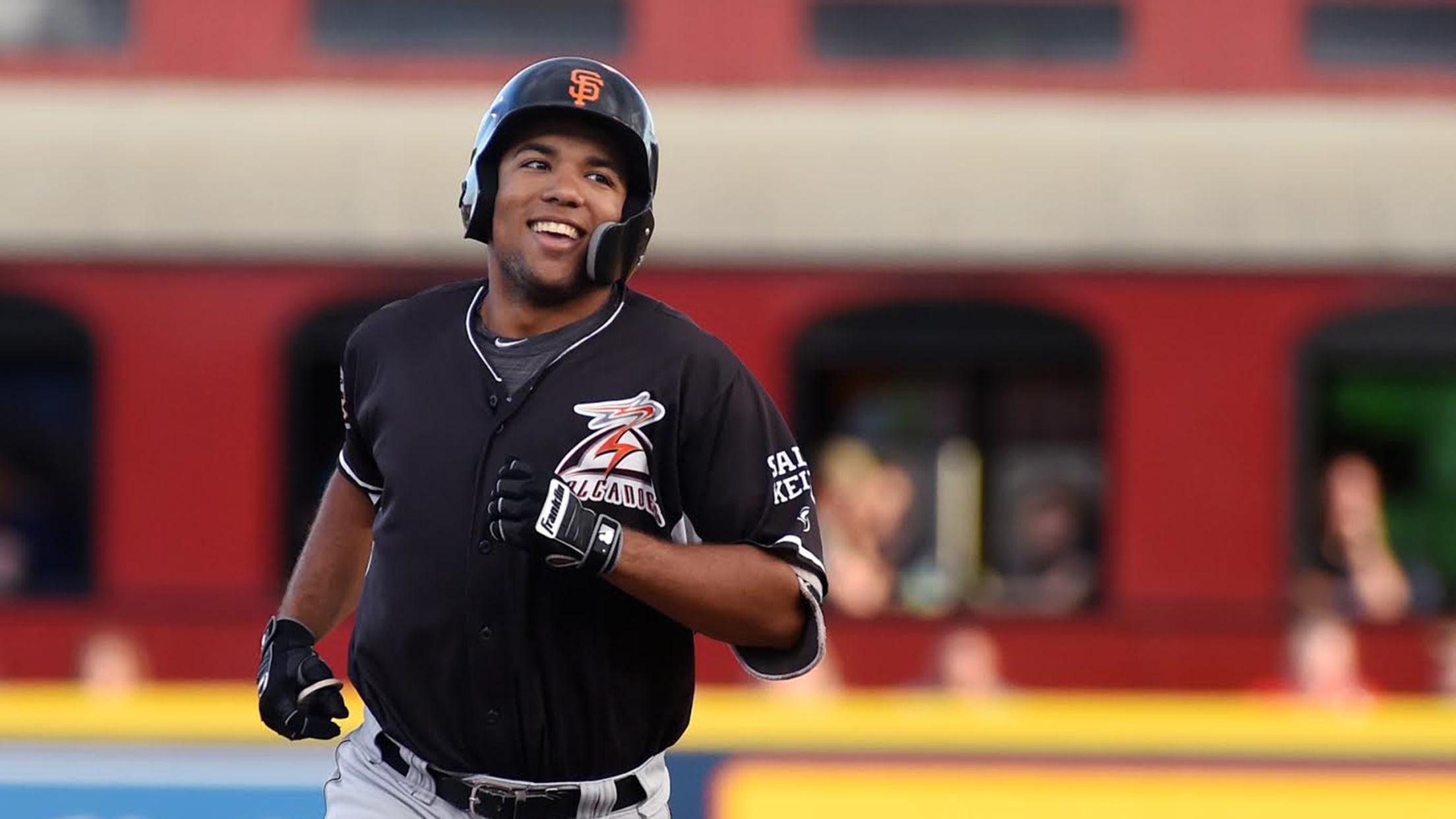 This is one of many great Volcanoes storylines to start the 2019 season: Attendance is significantly higher and the team is in the thick of the first half pennant race.
July 4th: Salem-Keizer wins fifth straight on early fireworks
The Salem-Keizer Volcanoes win their fifth straight game behind the bats of Ricardo Genoves and Sean Roby and the arm of Kervin Castro, beating the Vancouver Canadians 5-0 in the first game of a three-game series at Volcanoes Stadium. The win moves the Volcanoes up to 14-7 on the year,
KEIZER, OREGON -- The Salem-Keizer Volcanoes (NWL, San Francisco Giants) have continued their strong start to the 2019 season, earning win No. 10 last night, an 11-9 slugfest against Boise. Nearly at the halfway mark in the first half, the Volcanoes know very well a playoff opportunity is in the
Volcanoes Revamped Concessions Include Keto Stand
The Salem-Keizer Volcanoes, Class A affiliate of the San Francisco Giants, completed a major overhaul to their Stadium concession operations during the off season by bringing local restaurants inside the Stadium. The Stadium's concessions now include a fabulous lineup of options for fans including Café Yumm, El Patron, Southpaws Pizza,
THREE AND WHOA! VOLCANOES START 2019 STRONG
"We see every season that the Northwest League has deep talent on every team, so three wins in a row is a nice start but there's plenty of baseballs ahead," said Jerry Walker, Volcanoes Co-Owner. "That said, there is strong chemistry with this team early on, which is the hardest