Minor League Baseball promos of the decade: 2010
From Rojo to Rickwood, looking back at the year's most memorable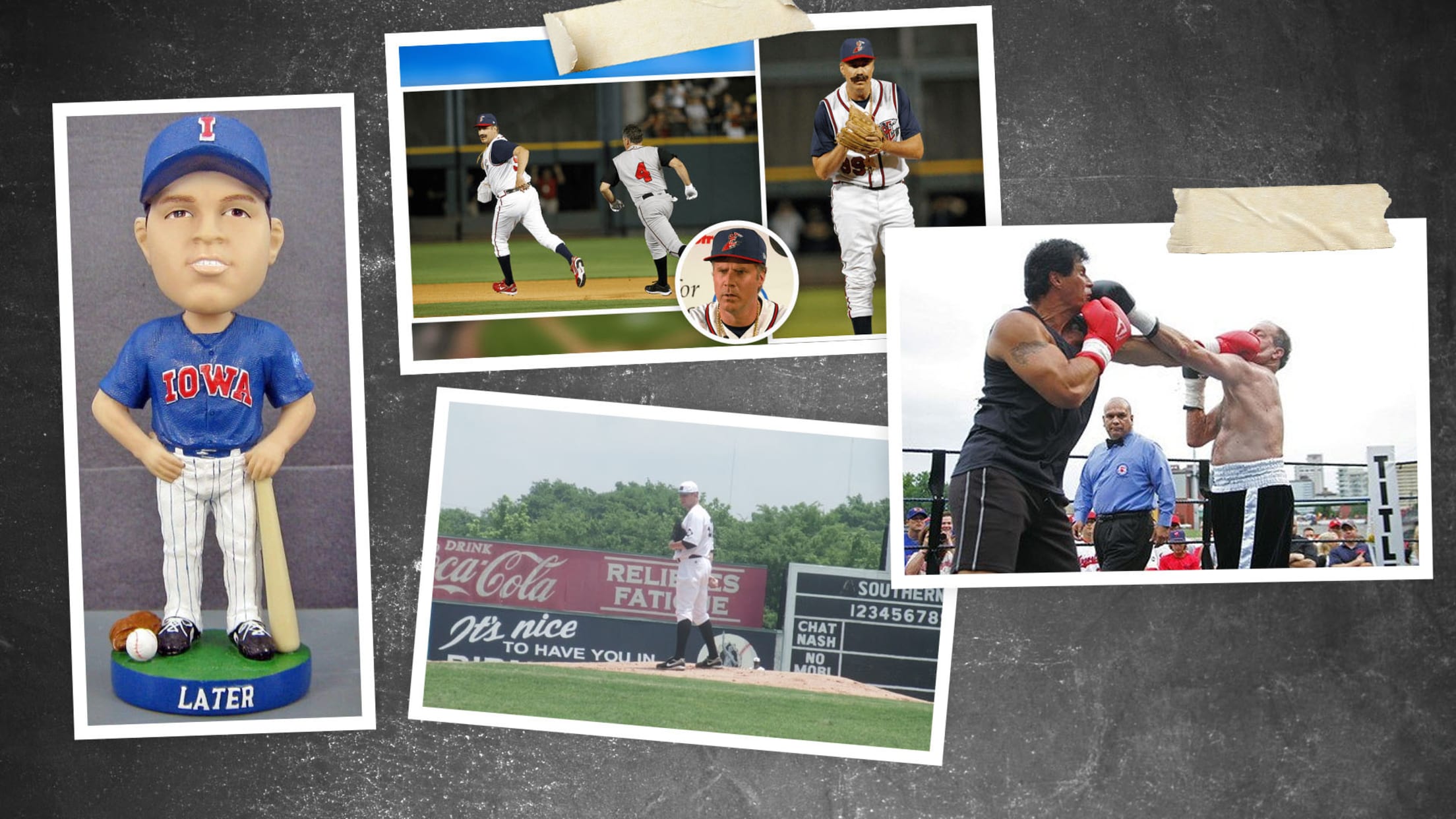 The lack of a 2020 Minor League Baseball season meant the lack of gameday promotions. While there may not be any to look back on this year, there are still plenty of promotions upon which we can reminisce. Today marks the first article in a series, a year-by-year chronicling of
Greenville Drive host civic-minded 'Day of Action'
Ballpark event features voter registration, COVID testing and more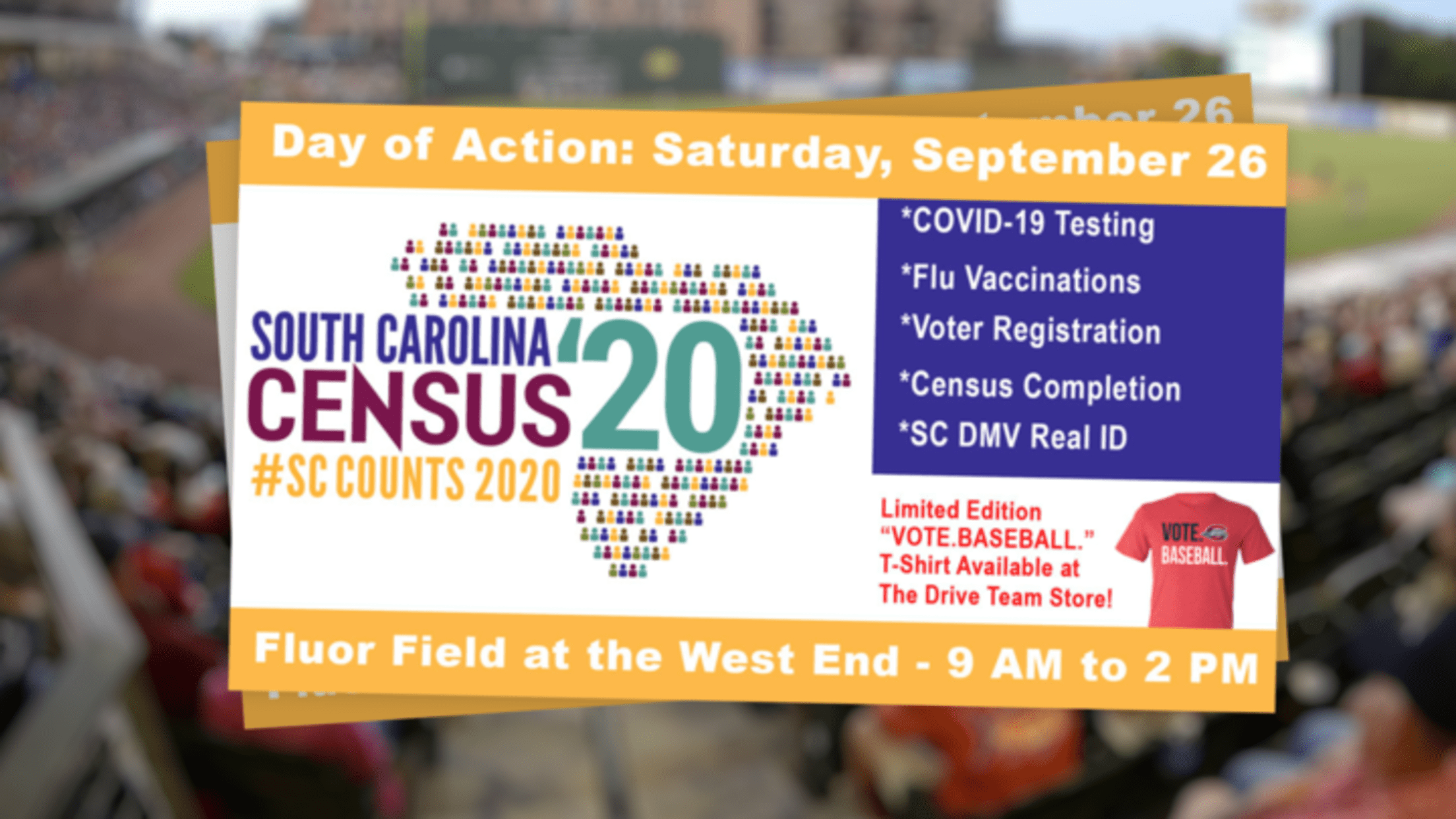 After the 2020 Minor League season was officially canceled, the Greenville Drive began marketing themselves as their community's "ideal social distancing venue." The team's home of Fluor Field has since played host to a diverse array of events. Nearly all areas of the ballpark, from the luxury suites to the
Innovators Summit adapts to 2020's weird reality
Annual MiLB idea-sharing event becomes a two-day virtual affair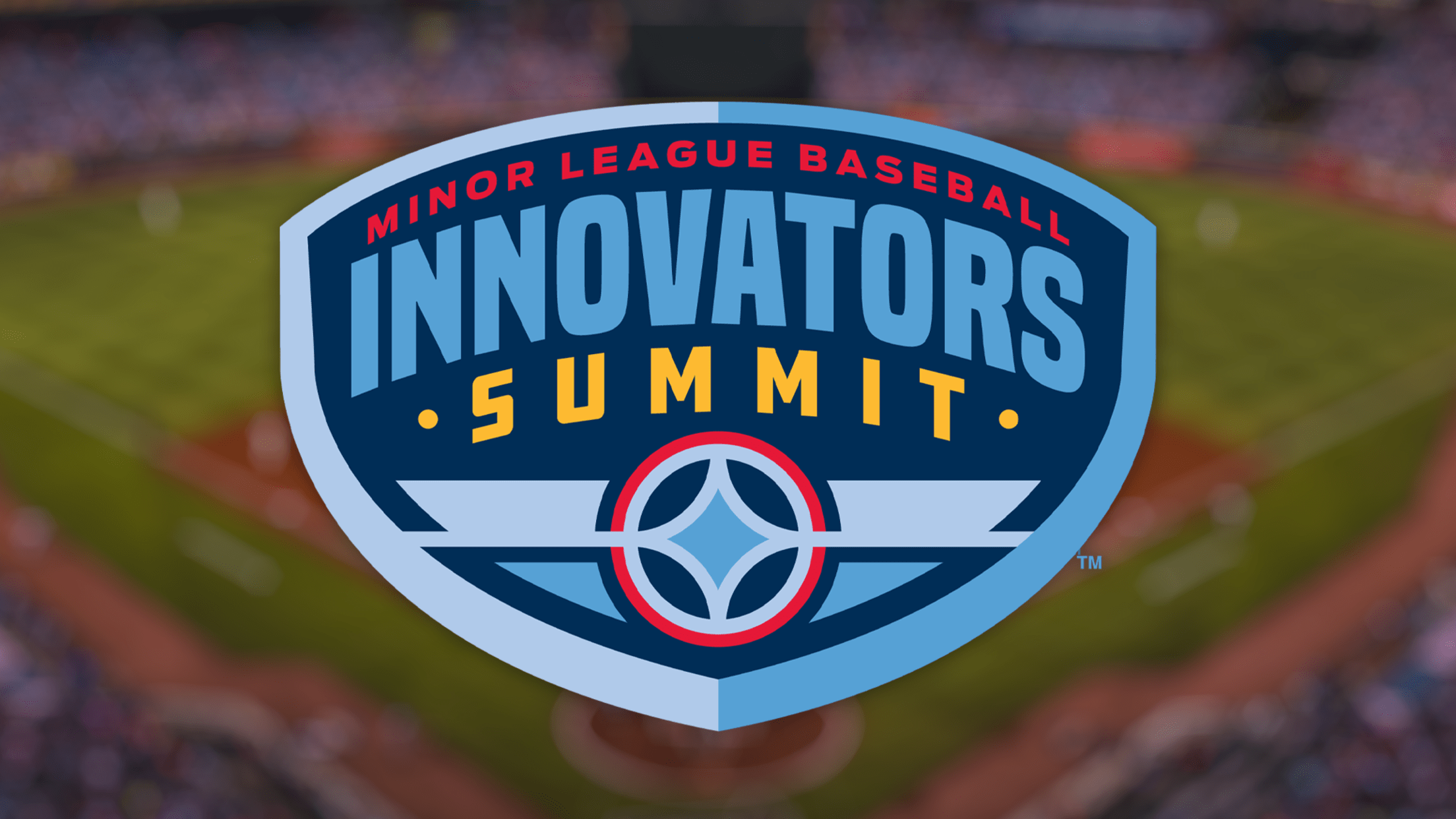 Like so much else during these strange pandemic-affected days, the 2020 Minor League Baseball Innovators Summit transitioned from a location-based event to a virtual one. Instead of gathering in Winston-Salem, North Carolina -- the originally scheduled host city -- attendees congregated via their computer screens. This year's Summit, slimmed-down but
Top 2020 promos go head-to-head in virtual event
Innovators Summit highlighted by the Golden Bobblehead Awards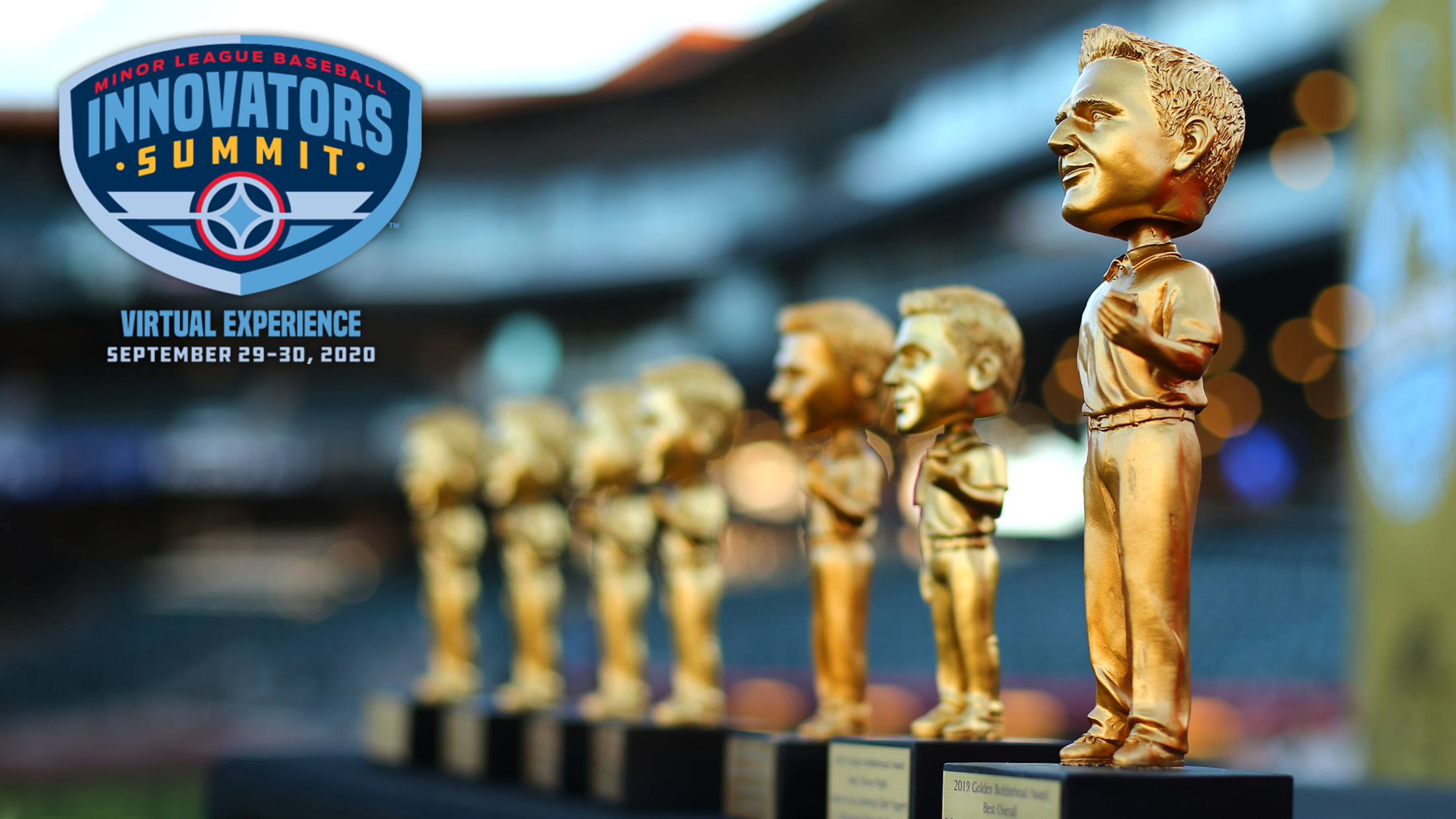 The 2020 Innovators Summit is a virtual event, but the Golden Bobbleheads are real. The Minor League Baseball Innovators Summit, known as the Promo Seminar prior to its rebranding in 2019, is an annual industry-wide idea-sharing event. Like nearly everything related to the difficult year that is 2020, it will
Welcome, citizens: I-Cubs tradition carries on
Des Moines club hosts annual on-field naturalization ceremony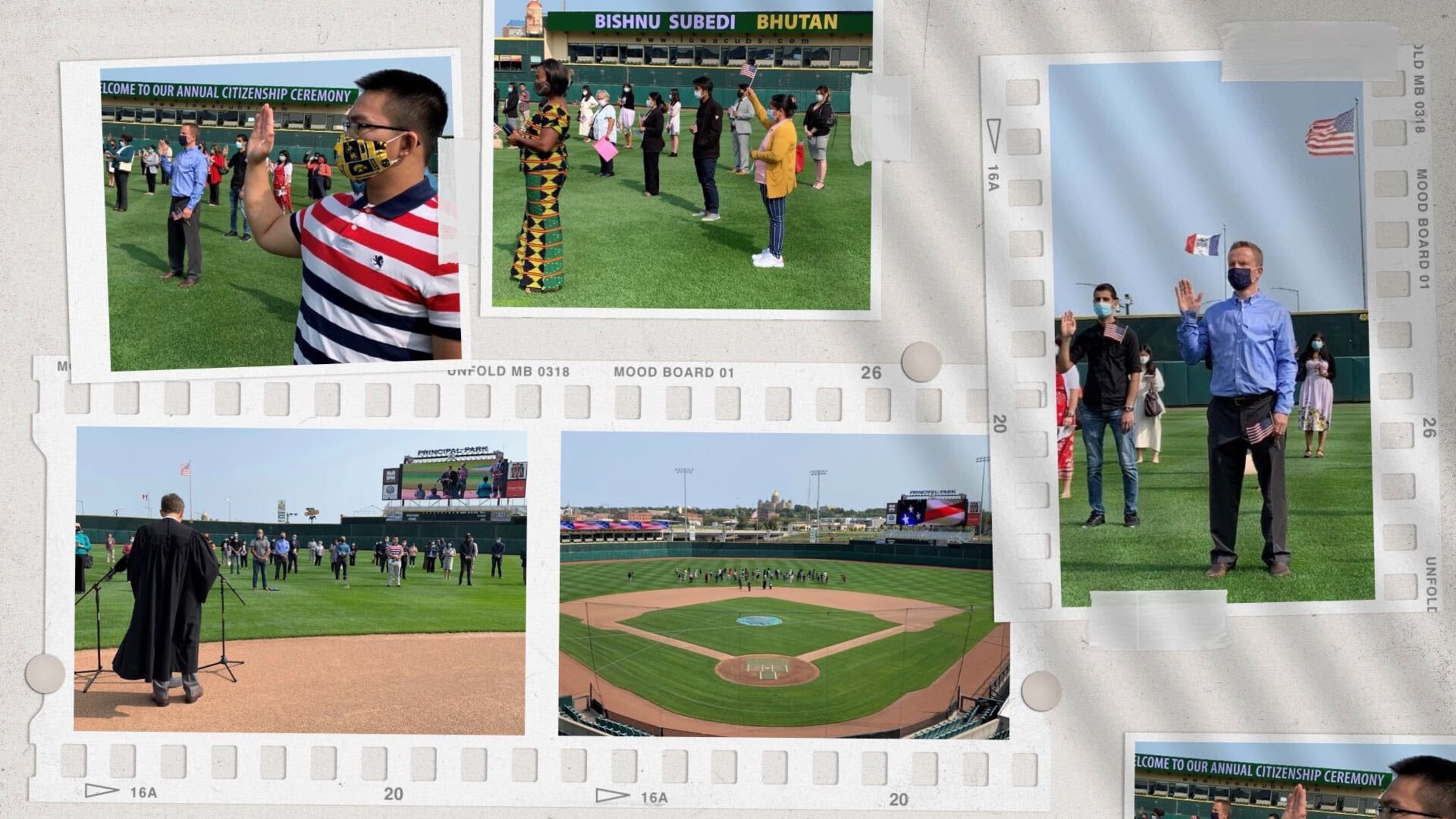 A pandemic, social upheaval and myriad natural disasters during a tumultuous presidential election cycle may obscure the point, but nonetheless: The United States of America is a desirable place to live. Every year, the Triple-A Iowa Cubs stage a unique ballpark event that makes this sentiment abundantly clear. Since 2009,
Minors' teams celebrate Negro League legacy
Taking a nationwide look at planned centennial commemorations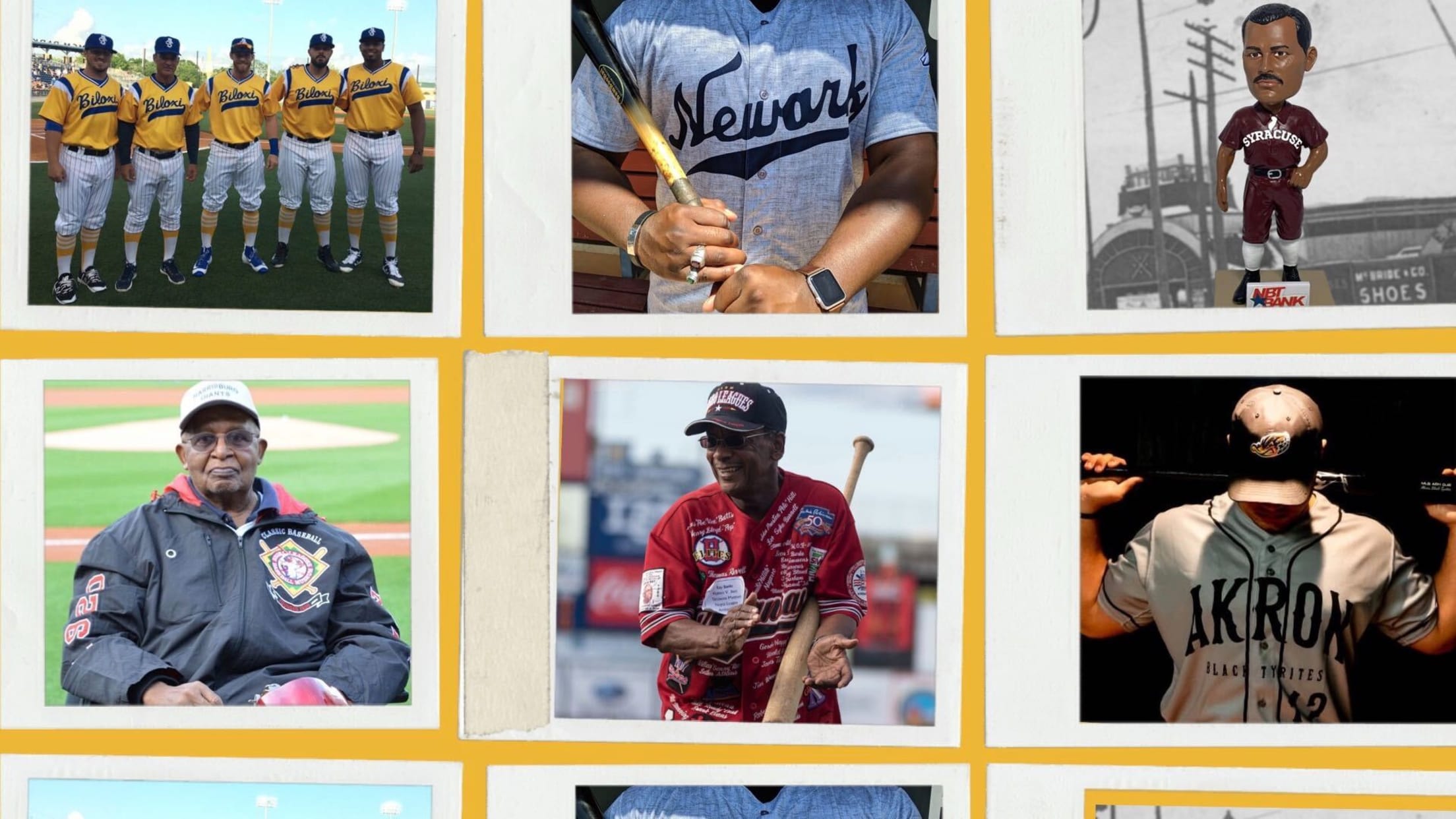 On Feb. 13, 1920, the Negro National League was founded in Kansas City, Missouri. One hundred years later to the day Minor League Baseball announced it was partnering with the Negro Leagues Baseball Museum and the Josh Gibson Foundation "to celebrate the impact the Negro Leagues have had on professional
Ballpark dogs: A beloved Minor League tradition
From Chase to Dash, Trenton set in motion an ever-popular trend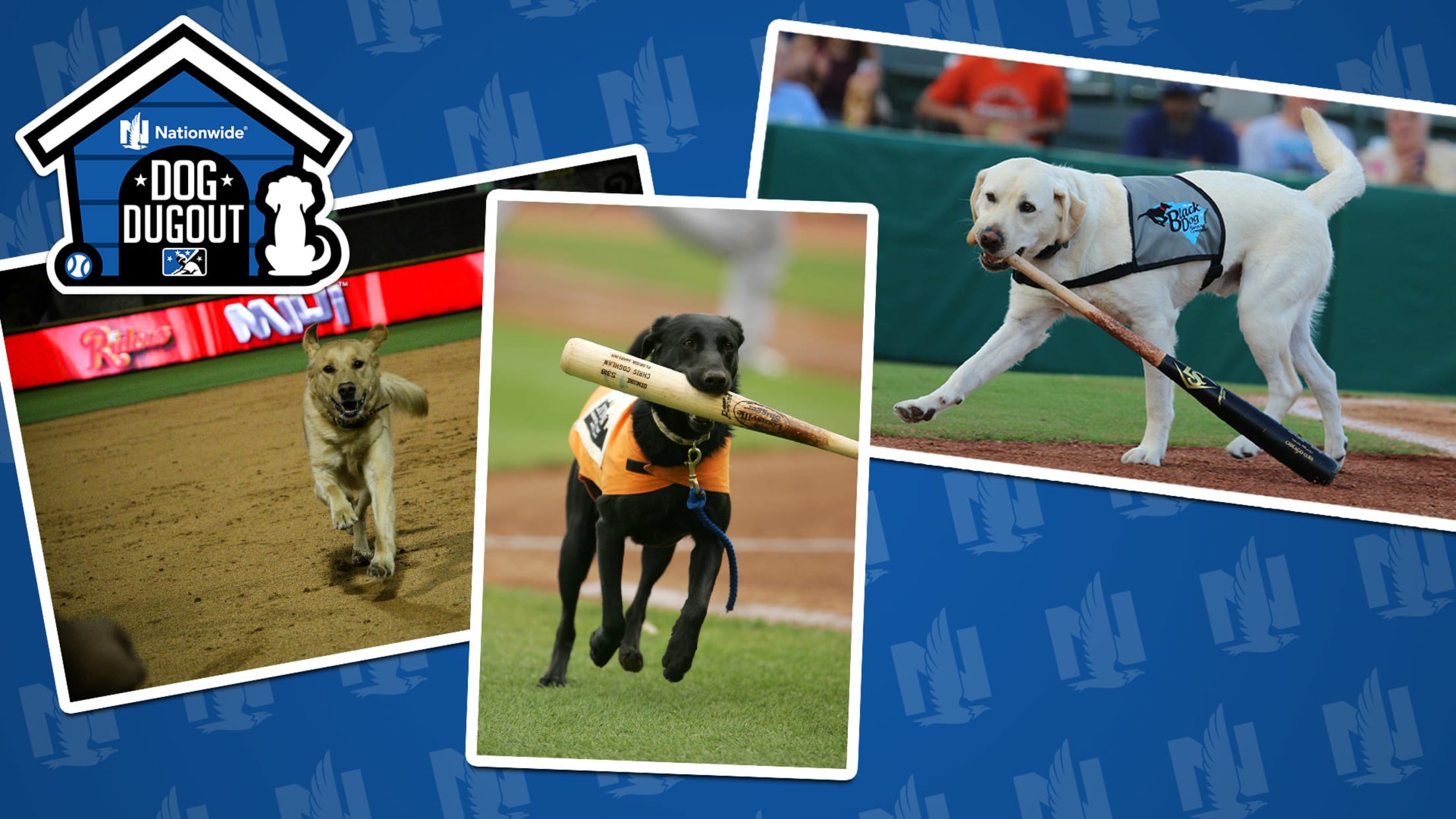 The Nationwide Dog Dugout is home to MiLB's official bat dogs and the latest four-legged news. Through Aug. 31, 2020 be sure to enter your furry friend into the Nationwide Dog Dugout Sweepstakes for a chance to be featured in the logo and win more great prizes!
How sweet it is: Lansing's Lemonade League
Lugnuts get creative with colorful in-house collegiate circuit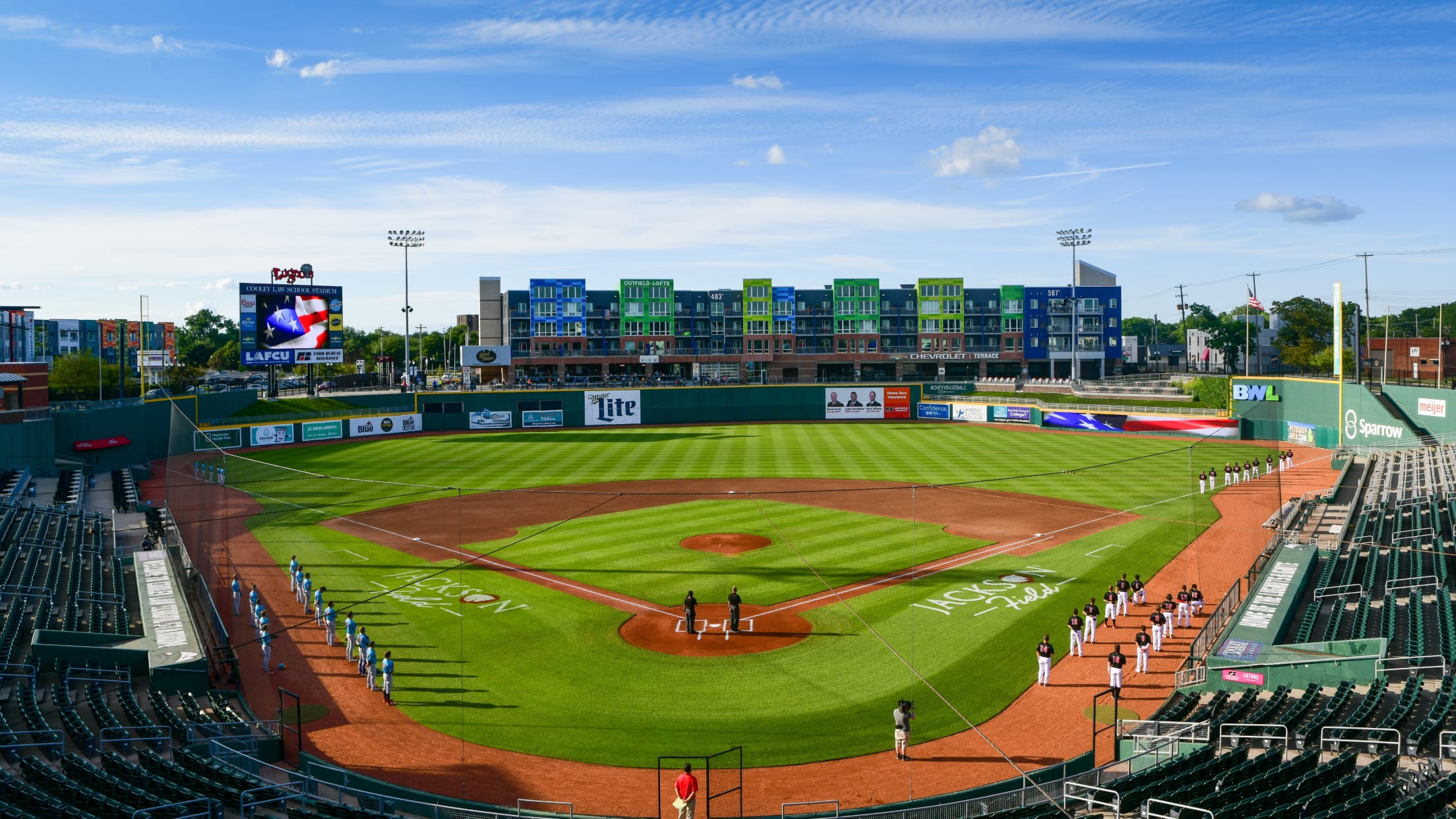 Looking for a sense of normalcy? You can find it at Lansing's Cooley Law School Stadium, where the hometown Lugnuts are regularly playing in front of sold-out crowds. Granted, just about any description of "normal" these days comes equipped with an asterisk heavy enough to slide off the page due
Promo Preview: 'What Could Have Been'
Celebrating the weekend's would-be Minor League genius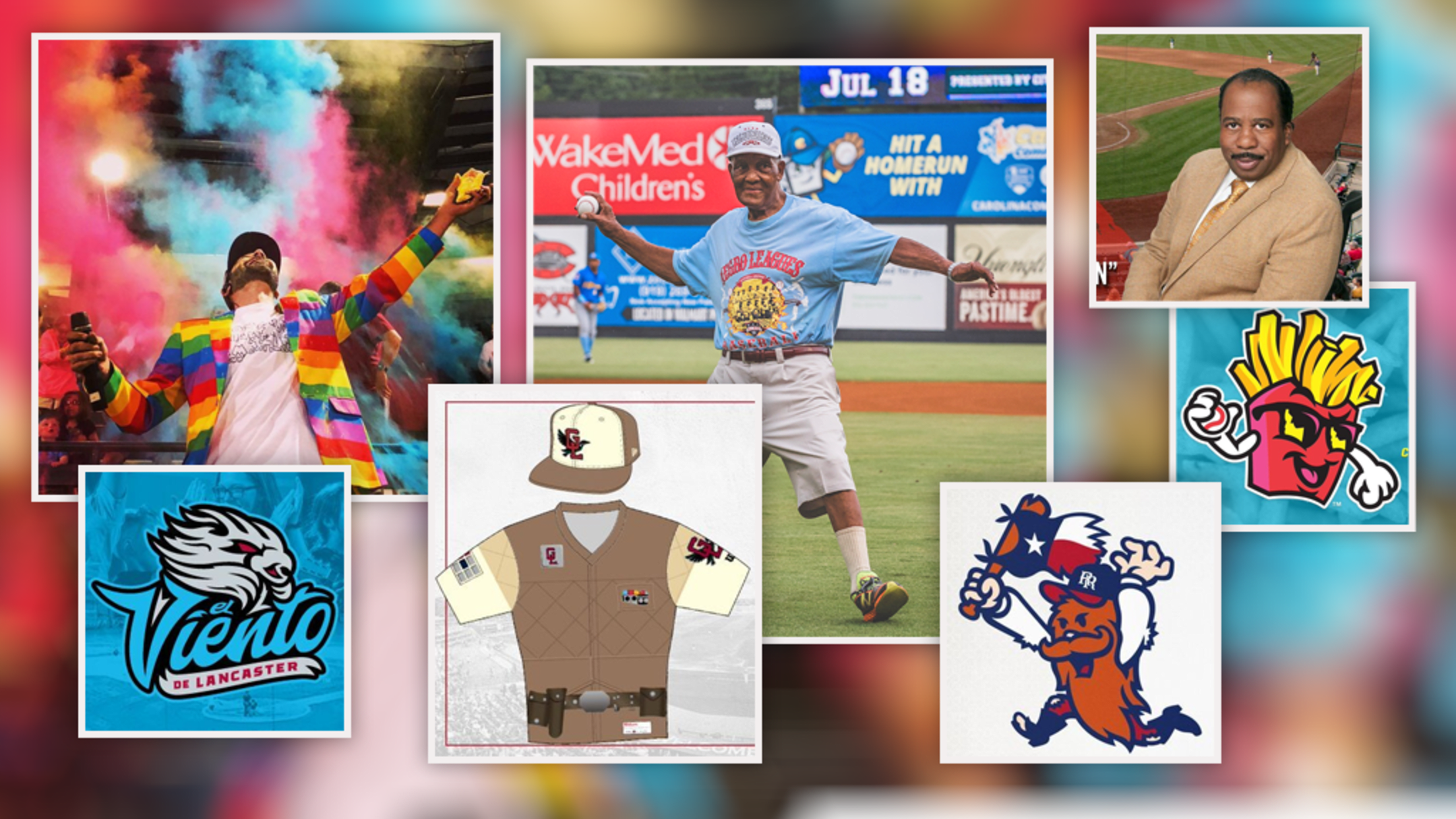 Promo Preview, a roundup of top Minor League Baseball promotions, debuted in 2006 and has appeared on MiLB.com in various shapes and forms ever since. Today marks the debut of a wholly unprecedented iteration of this long-running column: the "What Could Have Been" edition. What follows is a full-to-bursting and
Drive continue to make impact in South Carolina
Unique food creation, distribution plan garners June Promotion of the Month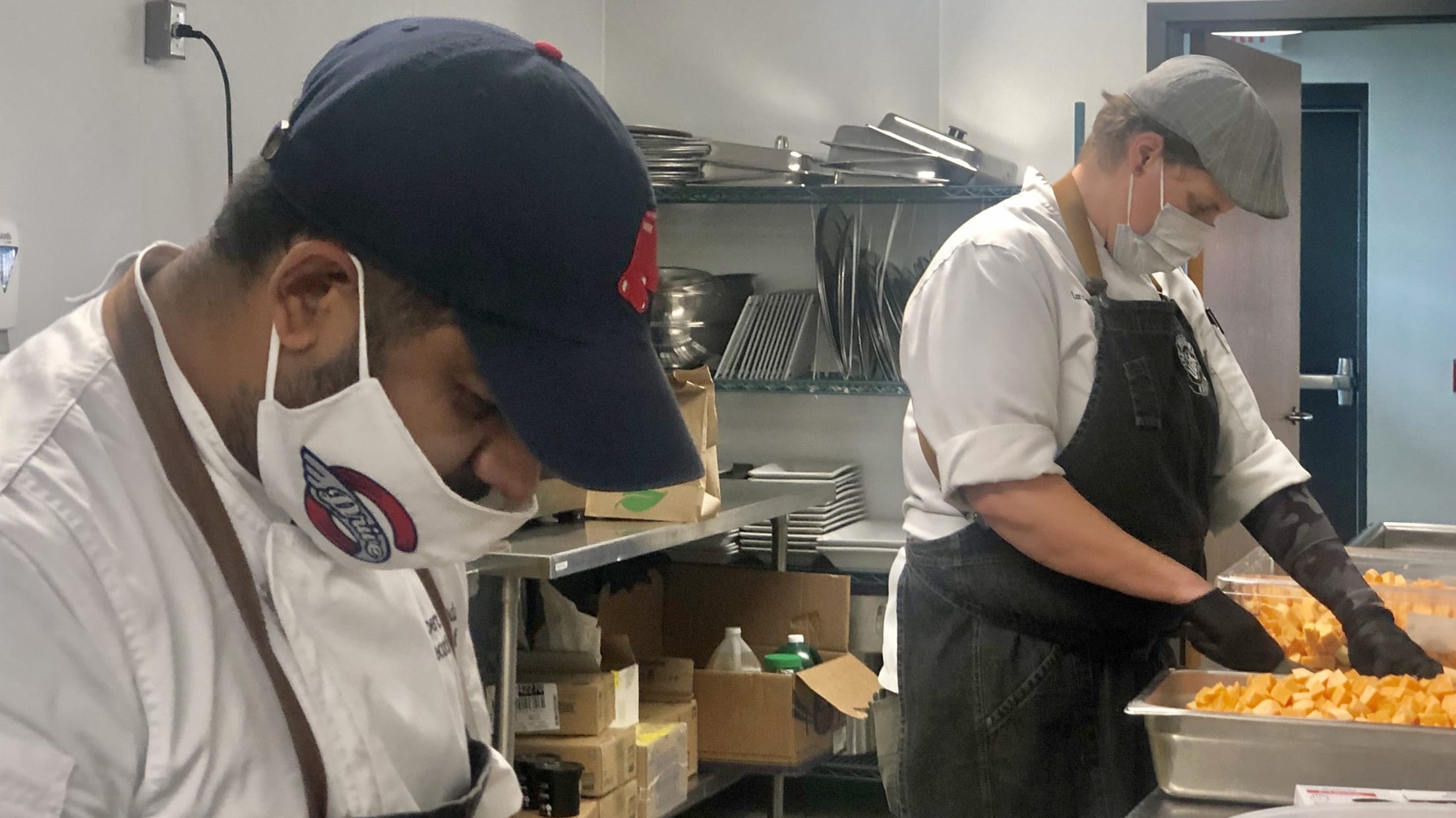 Summer nights at Fluor Field in Greenville, South Carolina, have the feel of a large neighborhood gathering with the beautiful 15-year-old facility serving as the "front porch" of the Greater Greenville and Upstate South Carolina area. And while the coronavirus pandemic has prevented local fans from being able to support
Shots in the dark: MiLB fireworks memories
As the Fourth looms, scribe shares his pyrotechnic recollections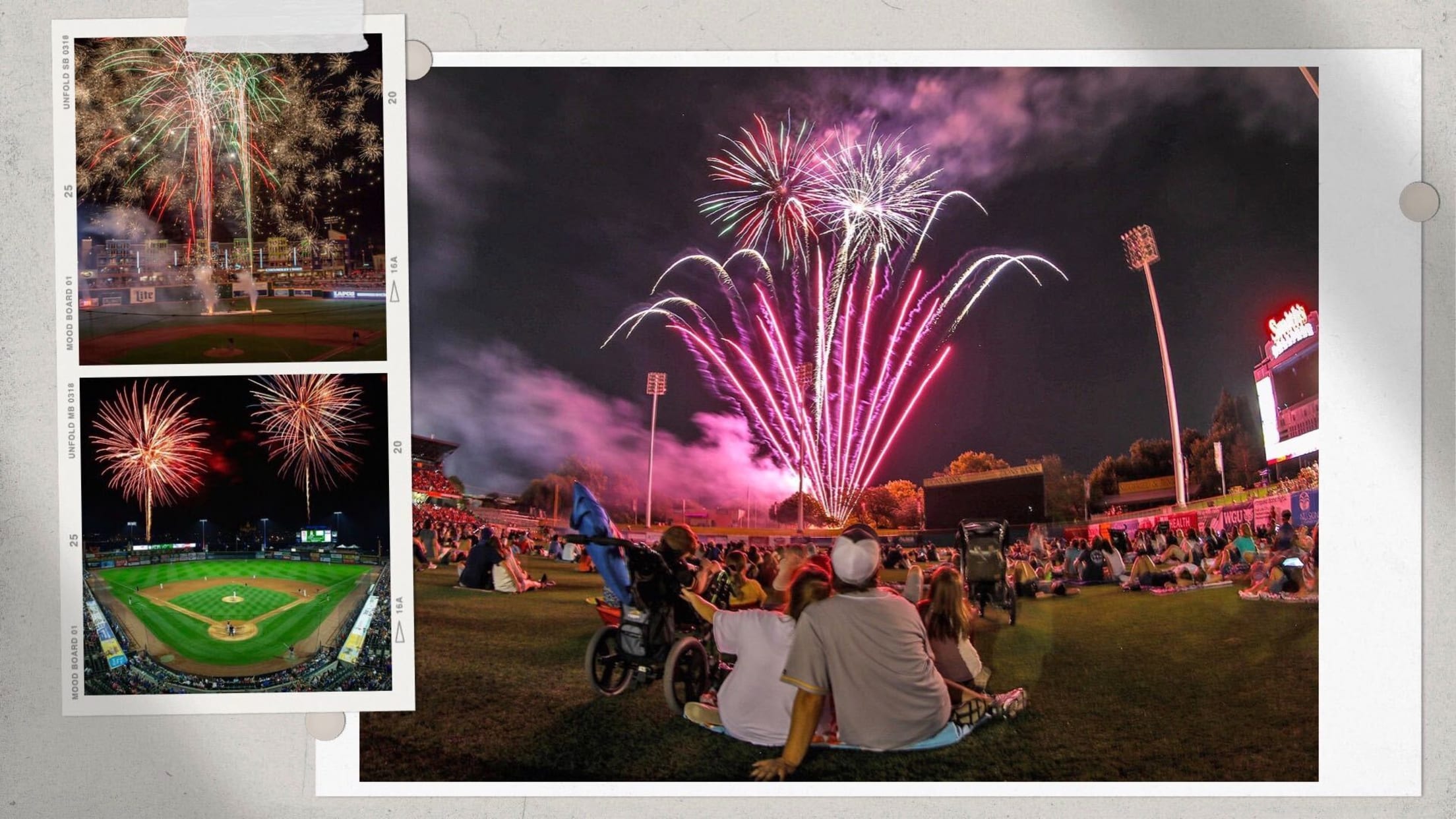 The most popular promotion in Minor League Baseball? Year after year, the answer is the same -- fireworks. Absurd bobbleheads and regional food-based theme nights might get all the attention, but fireworks are the backbone of promo schedules. Friday Night Fireworks are a common occurrence at all levels of play,
If you list it, they will come to Pensacola
Blue Wahoos earn Promo of the Month for Airbnb listing
It's a common activity for people everywhere: finding a home online and imagining what life would be like living at someone else's place. These days, through rental services like Airbnb, you can spend a night at some of those beautiful and awe-inspiring dwellings, trading in the traditional hotel experience for
Biscuits' burger contest a bang for community
Rays' Double-A affiliate helps raise money for local charities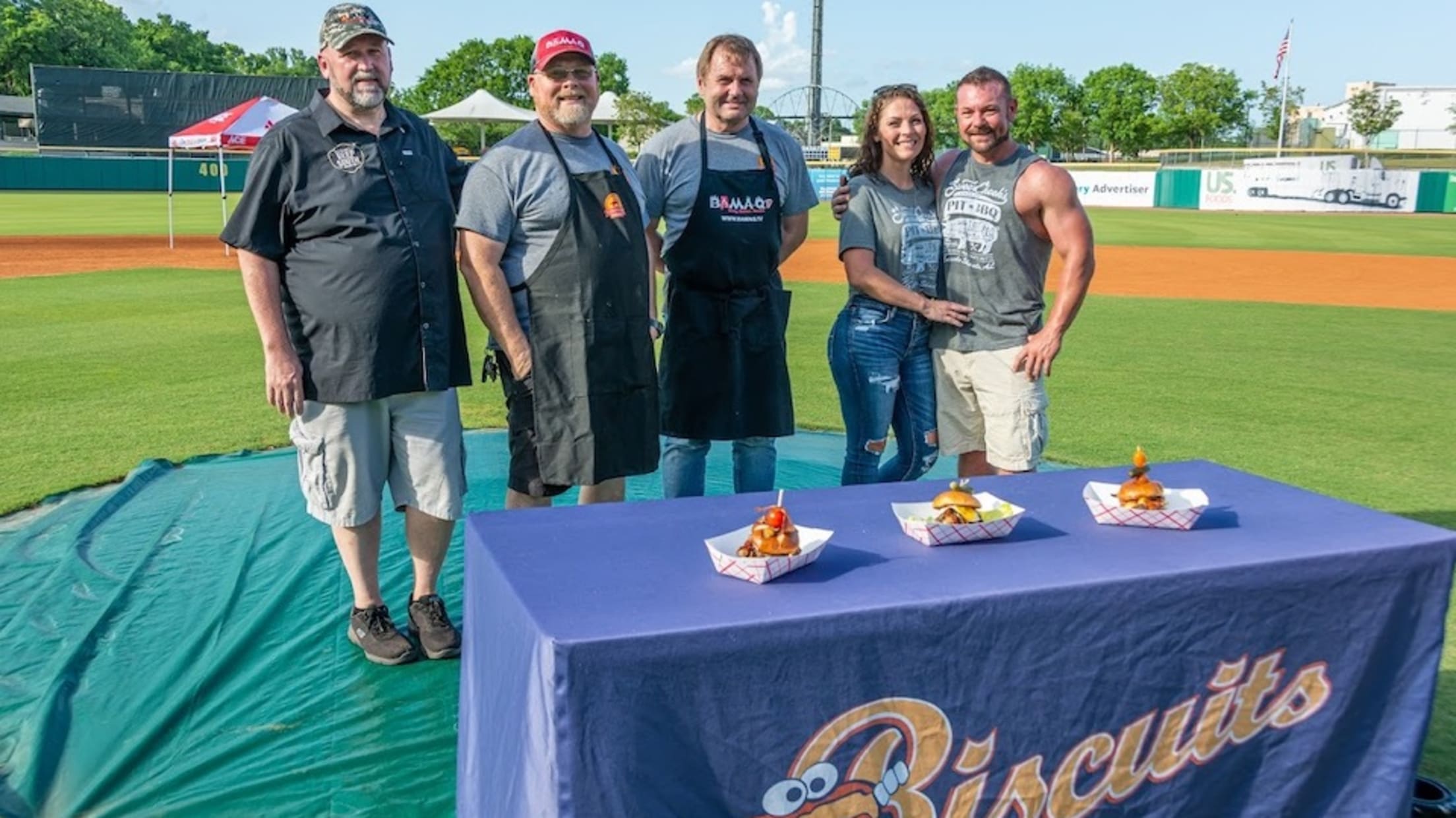 If you had two of the region's top five burger chefs at your disposal, what would you do? That was the pleasant problem facing Montgomery Biscuits general manager Mike Murphy. With the Southern League team's season on hold, Murphy reached out to a community partner for suggestions on how to
A Rocky Mountain ballpark drive-in 
Vibes host movie night for fans and their automobiles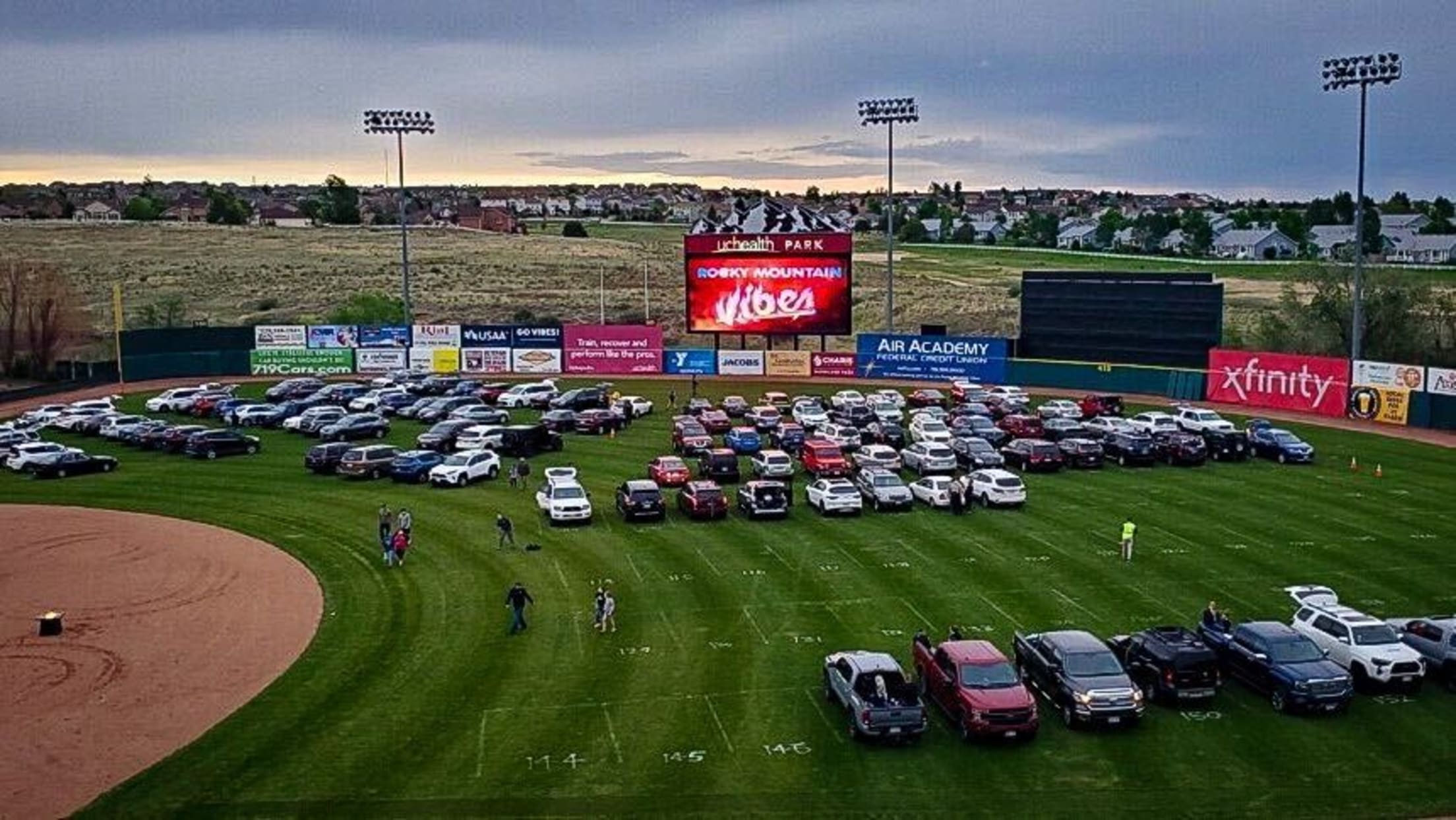 The Rocky Mountain Vibes hosted a showing of Back to the Future on Saturday night, doing so in a way that reflects our very strange present. The Vibes, Rookie Advanced affiliate of the Milwaukee Brewers, screened the 1985 time travel comedy on the videoboard at UCHealth Park. Fans watched from
Be their guest: Wahoos go viral with park rental
Nights at the stadium sold out in less than 24 hours on Airbnb
When Daniel Venn finally got the OK to announce Double-A Pensacola's offer to rent Blue Wahoos Stadium via Airbnb, it was Friday night leading into Memorial Day weekend -- not exactly the prime time to break news. No matter. The press release and tweet went viral by Saturday morning and
Movie Night on a Minor League Baseball field
Tortugas screen Jackie Robinson biopic at namesake ballpark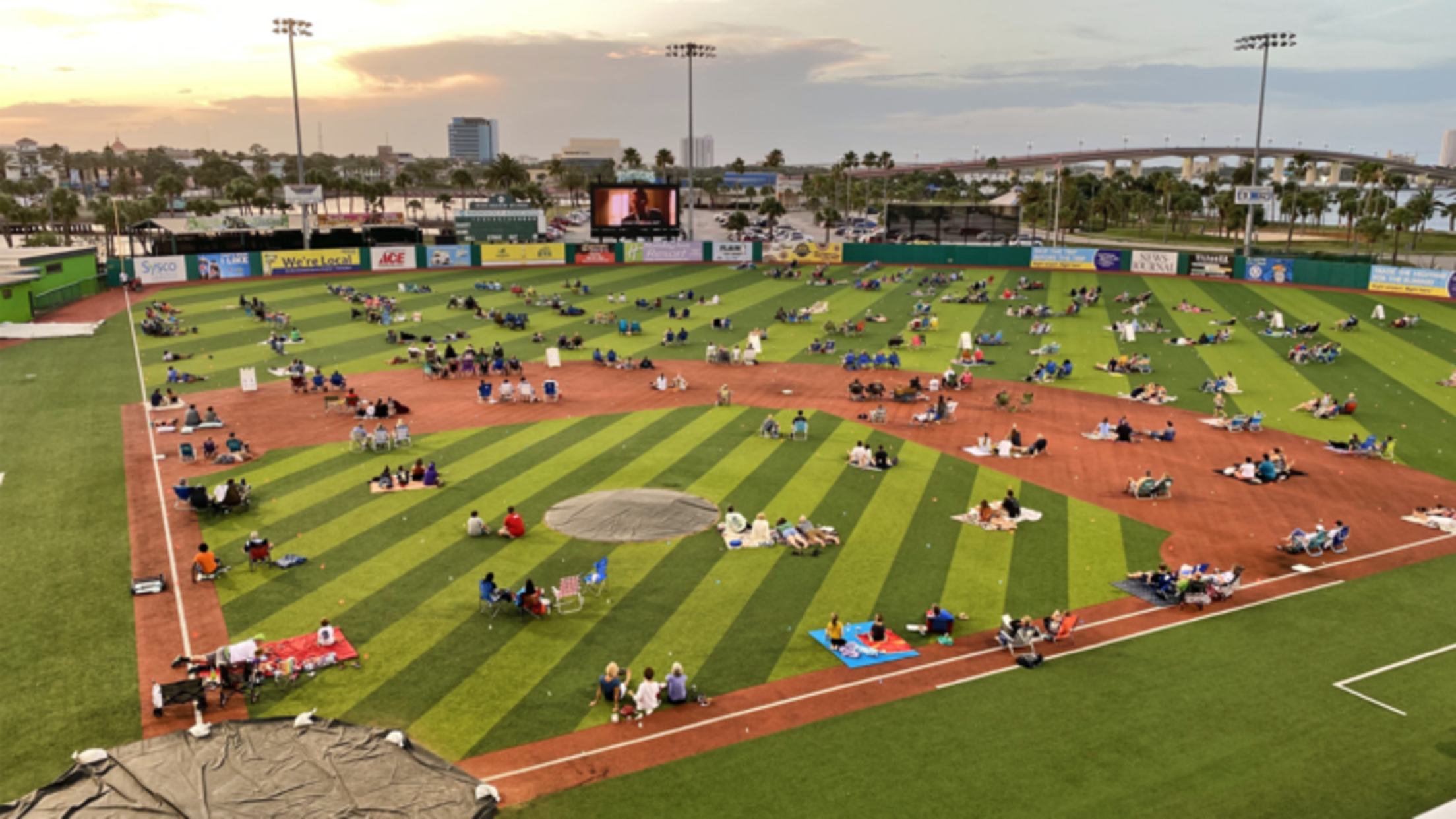 These days, Minor League Baseball fans aren't able to watch players take the field. But last Friday in Daytona Beach, they were able to take the field themselves. The Daytona Tortugas staged what currently stands as the biggest ballpark event of the would-be 2020 Minor League season, hosting nearly 600
Watson, Wahoos disc golf all aces in Pensacola
Golfer builds course to provide outdoor activity for community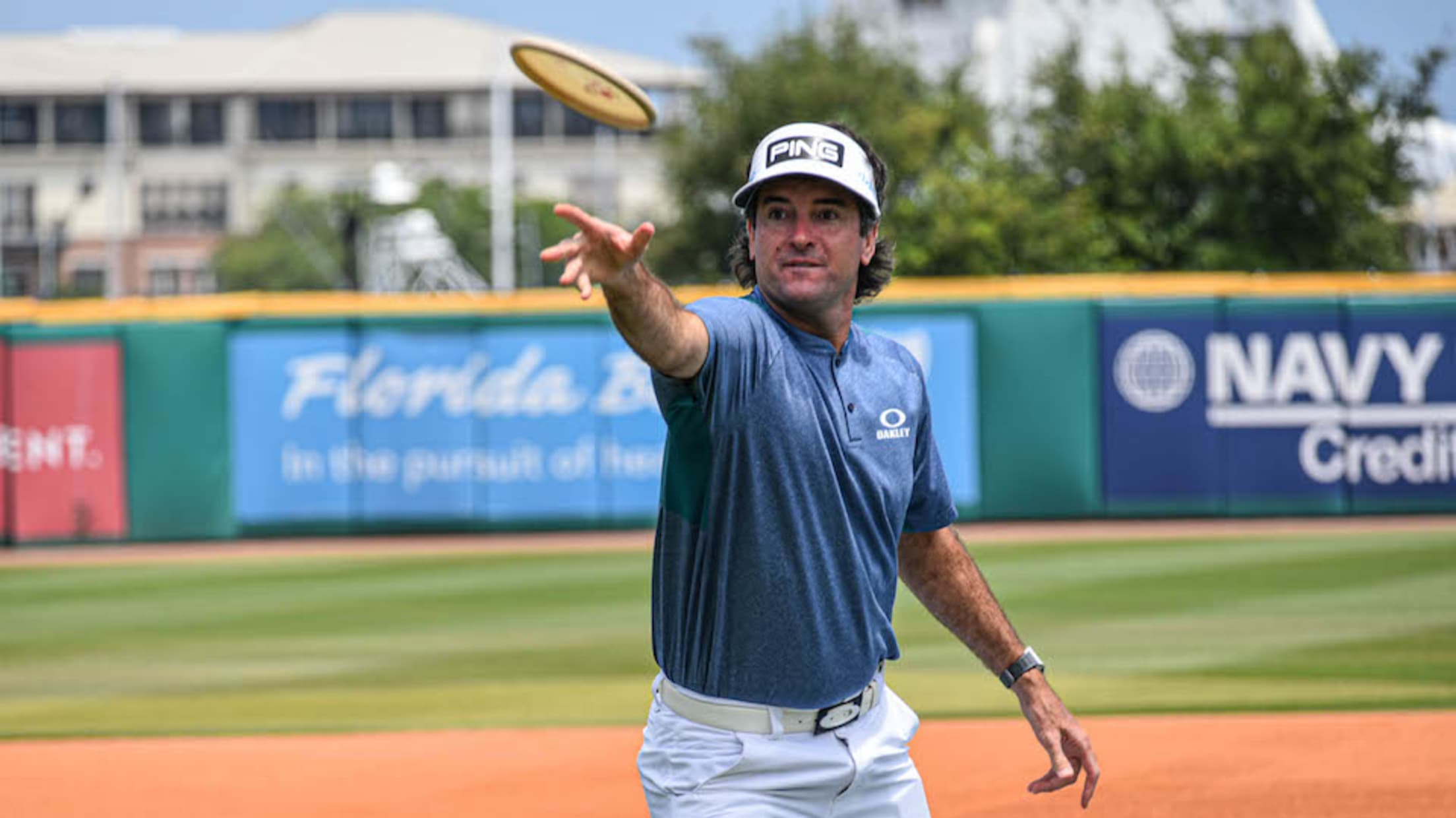 With Pensacola's Blue Wahoos Stadium remaining mostly vacant during the pandemic, team president Jonathan Griffith was searching for some way, any way, to use the facility. He decided to reach out to a familiar name: Bubba Watson. "It was one of those things that for us is what can we
Open for business at the ballpark
As restrictions loosen, Minor League teams get creative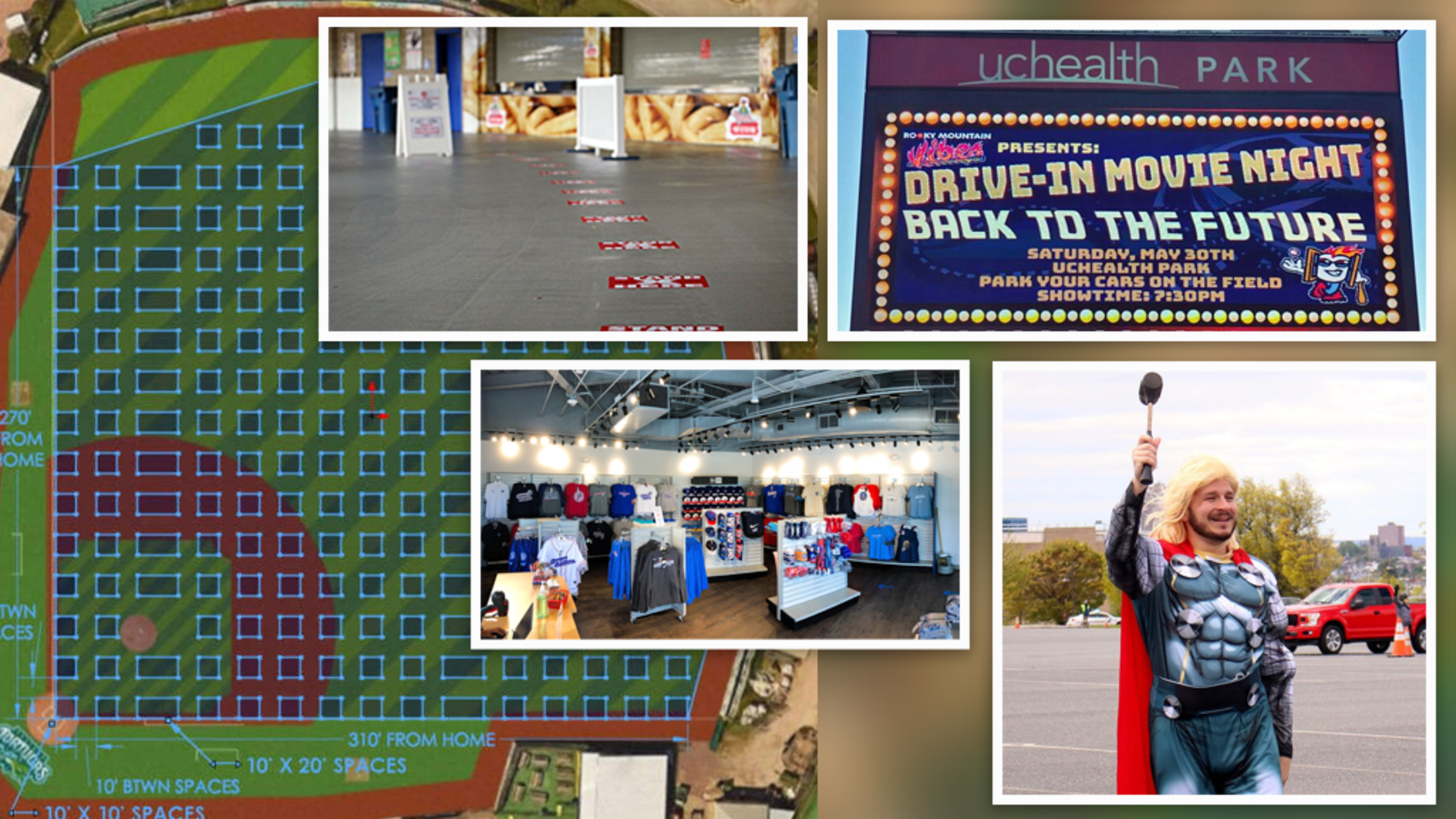 All 50 states are in the process of reopening their economies while easing lockdown restrictions. What this means varies from state to state and sometimes even town to town. Minor League Baseball teams, like businesses everywhere, are cautiously determining how to proceed. While there are no plans in place to
Emeralds create 'Eugene United' to help community
Small sewing project became big initiative to make a difference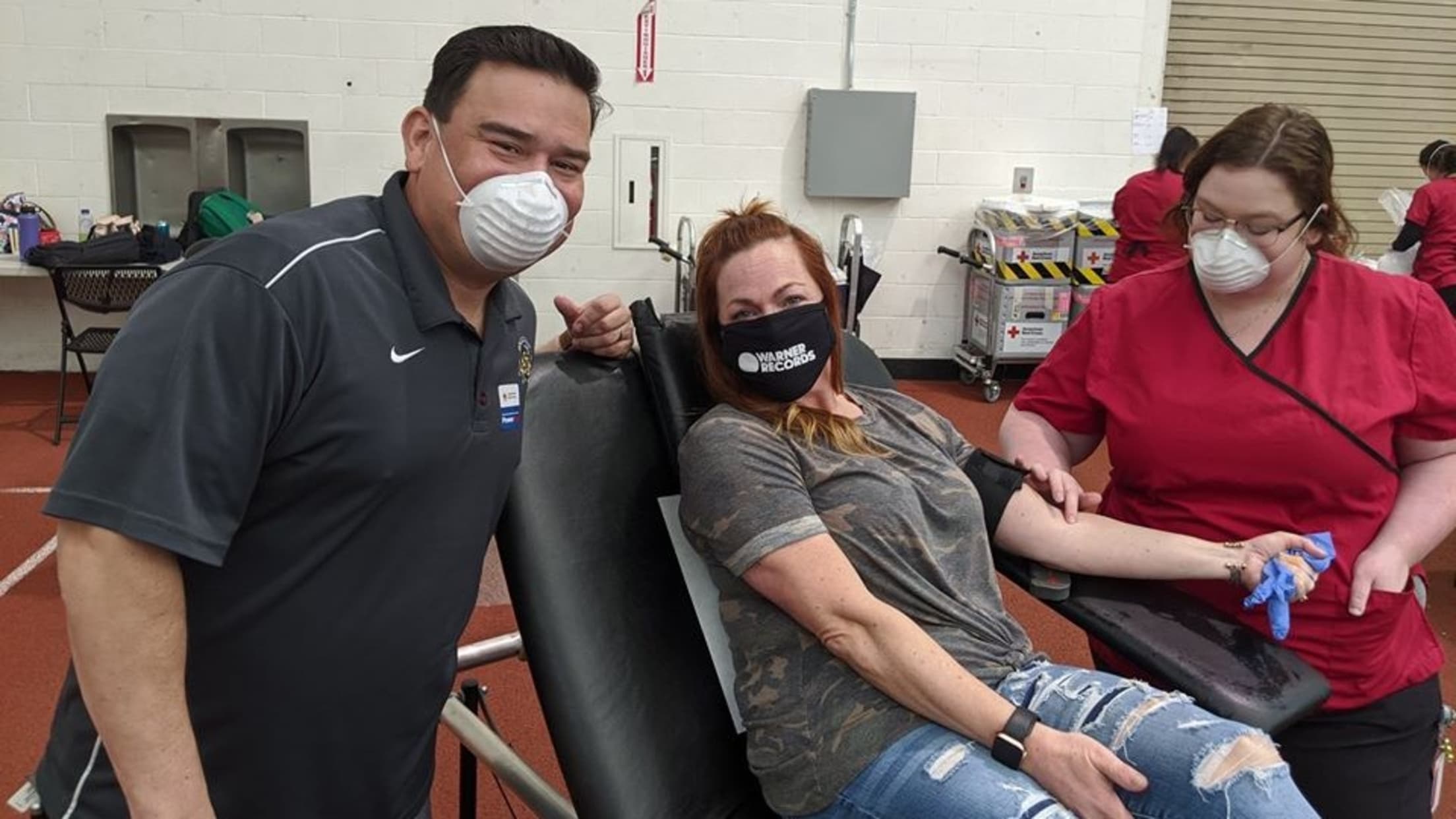 It began with one person. One person became two. Two became more and more until suddenly, an entire community was united by one desire: to make a difference.With the Minor League Baseball season on pause as a result of the coronavirus pandemic, teams across the country have been hard at
Storm Chasers stage parking lot fireworks show
Minor League promo staple brings people together, separately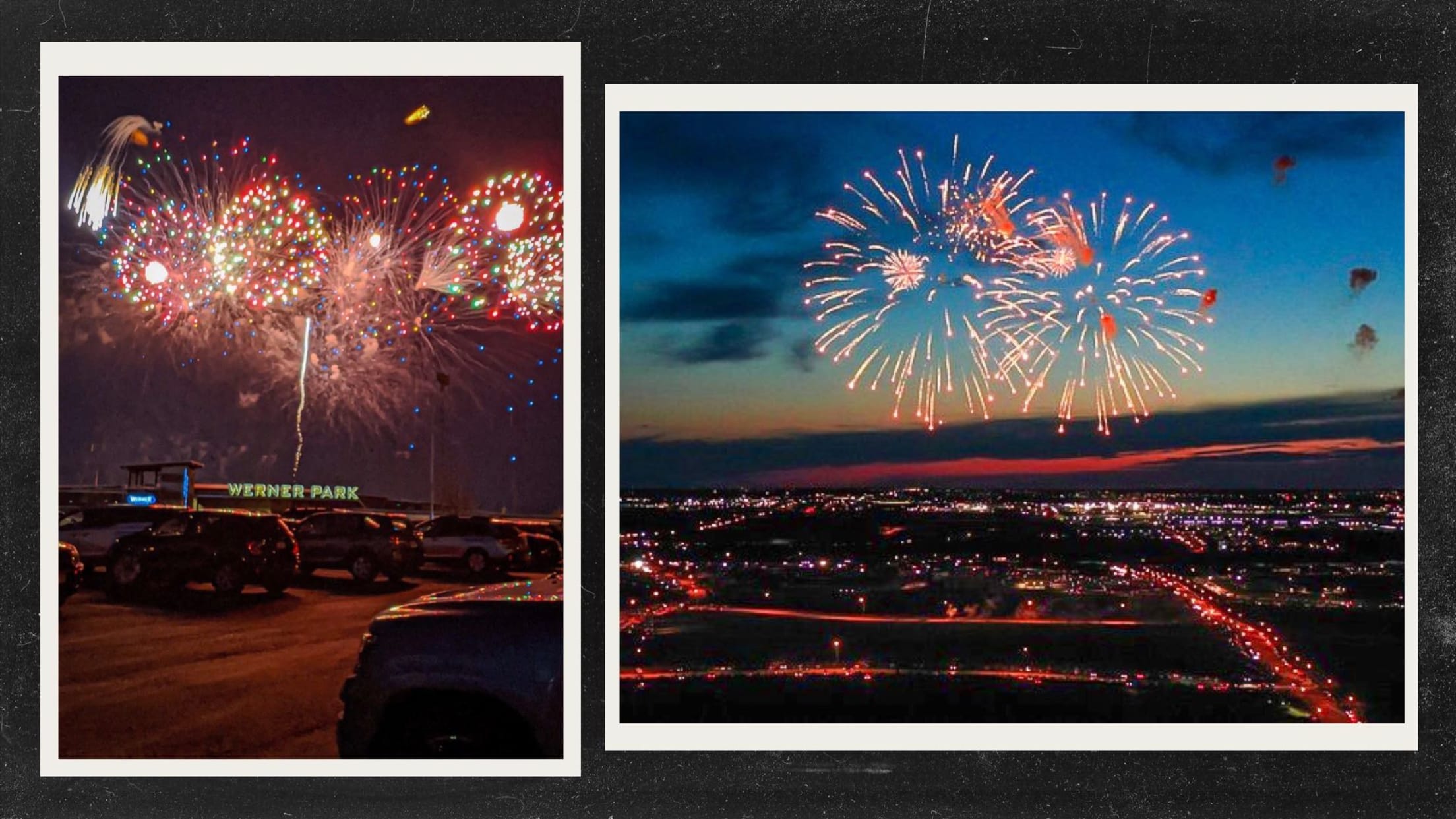 A long, long time ago -- Feb. 5, to be exact -- the Omaha Storm Chasers announced that a fireworks show would follow every Saturday game at the team's home of Werner Park. The first show scheduled was for April 18, after that evening's contest against the San Antonio Missions. By
Teams turn focus to community support in crisis
Minors clubs pitch in with wide-ranging responses to pandemic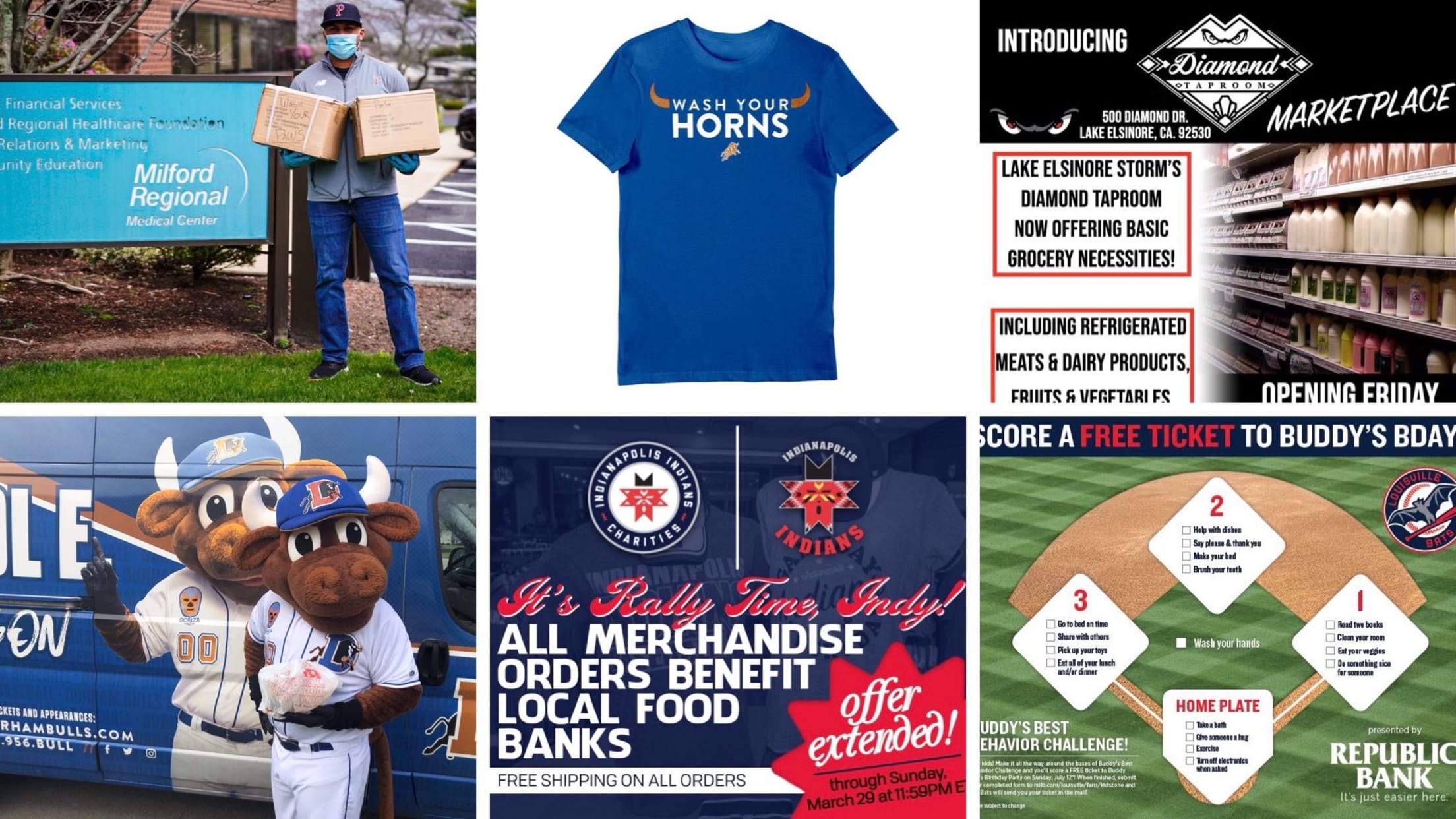 Four or five months ago, baseball fans in California's Riverside County had every reason to imagine lines of cars pulling into The Diamond in Lake Elsinore in April. April is here, and -- believe it or not -- so is the line of cars at The Diamond.While the Storm, Class
Minor League teams craft their perfect match
Club-branded, locally distributed beers capture community spirit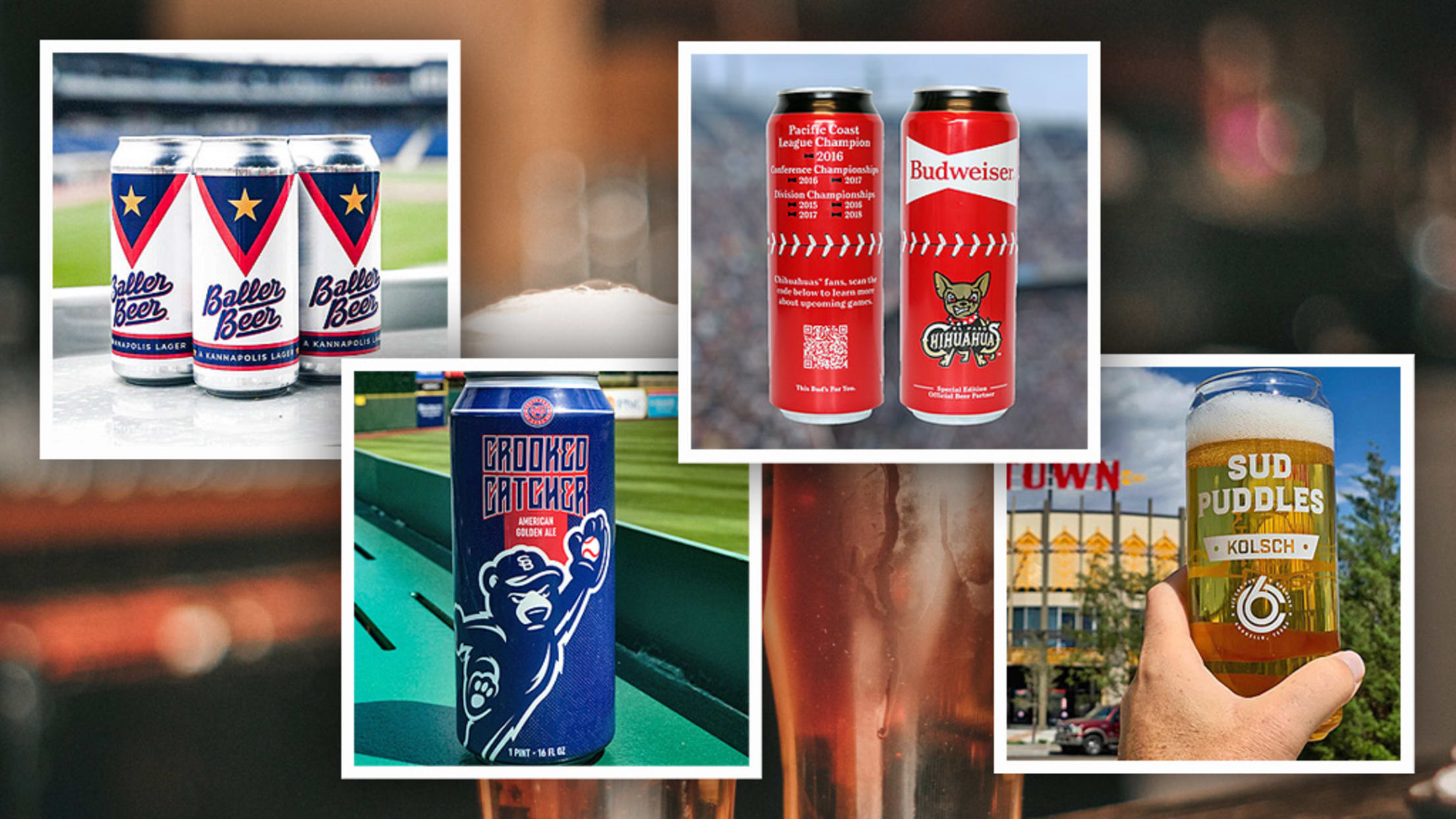 When visiting a Minor League ballpark, it's not usually difficult to find a Budweiser or a Miller Lite.In fact, the El Paso Chihuahuas are the only Minor League team to have their logo placed on an Anheuser-Busch Budweiser can and put into distribution. But that kind of a partnership with
A puzzling development in Charleston
RiverDogs go down and across for Crossword Night promotion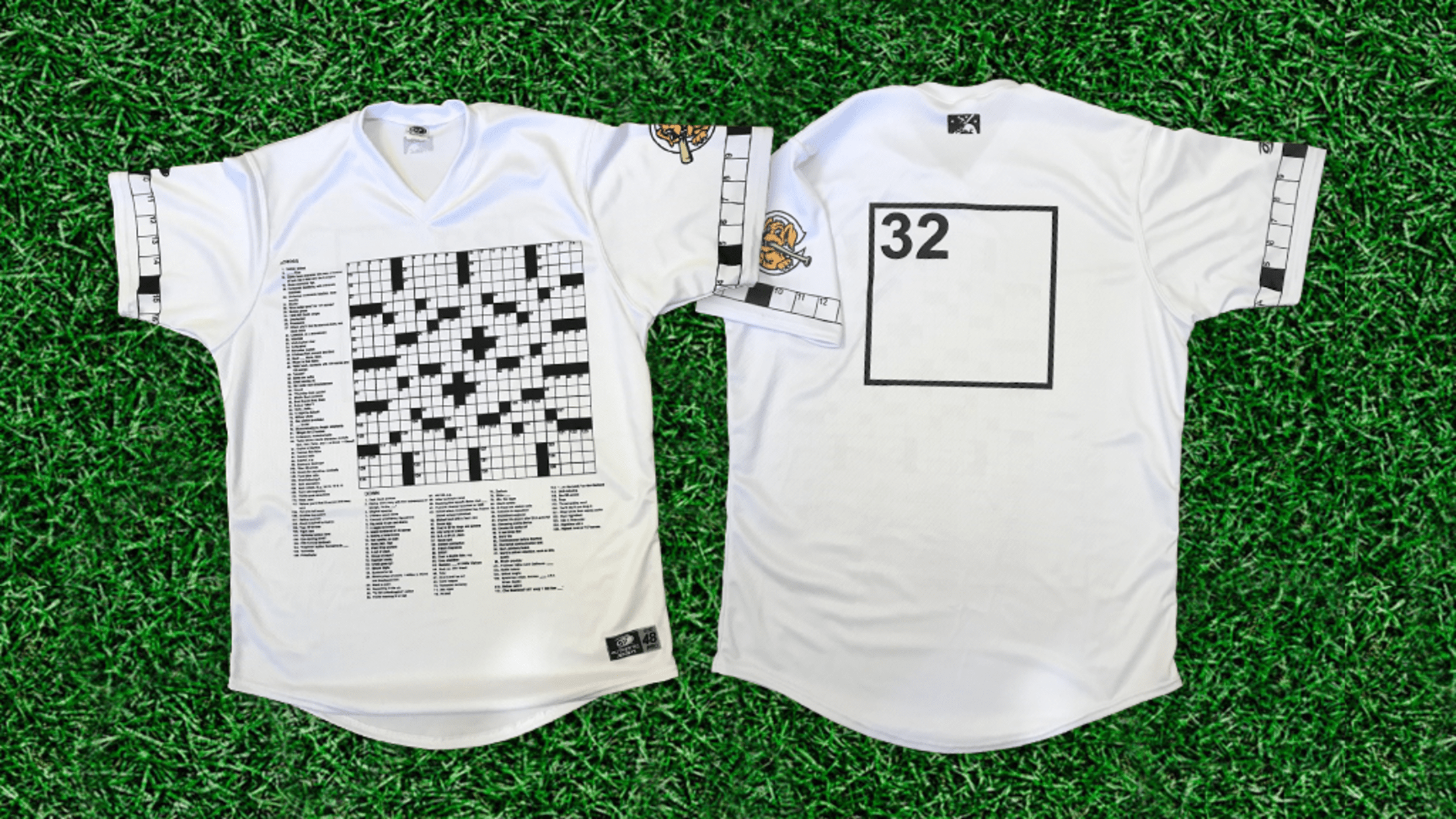 When it comes to what the Charleston RiverDogs have planned for April 26, you'll have to fill in the blanks. That Sunday, a 5:05 p.m. ET contest against the Augusta GreenJackets, will be Crossword Puzzle Night at the RiverDogs' home of Joseph P. Riley Jr. Ballpark. The Class A New York
Coupe de 'Ville: Jumbo Shrimp ready to ride
Jacksonville "shoots for the moon" with toy car-themed promotion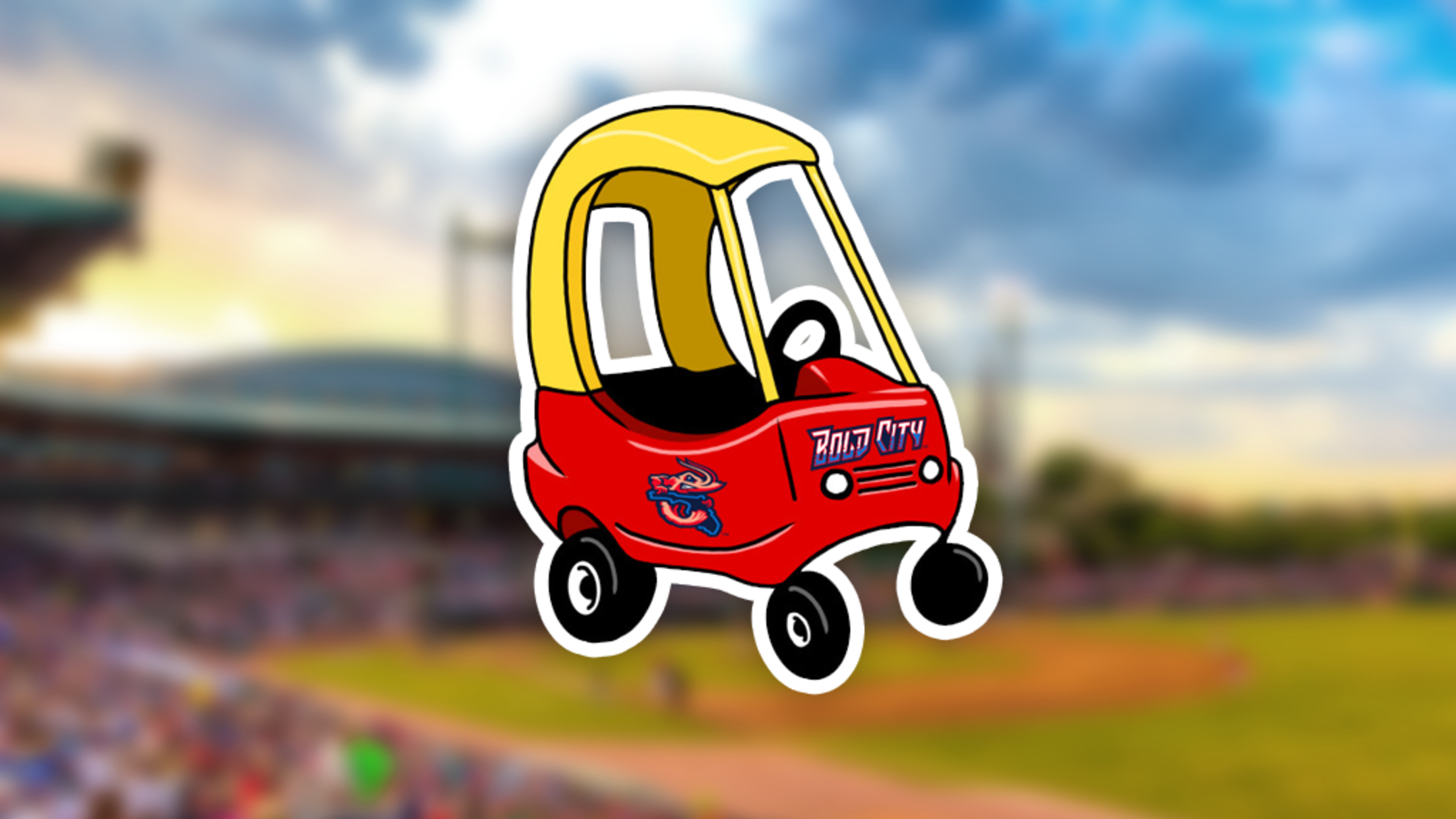 This is the third article in a multi-part series detailing the evolution of the Jacksonville Jumbo Shrimp's 2020 promotions schedule. To read the first installment, click here. For the second installment, click here.  When MiLB.com last spoke with Jacksonville Jumbo Shrimp promotions director David Ratz, he remarked that he had been "going
Trash Pandas exceed canned expectations
Southern League team capitalizing on Major League mentality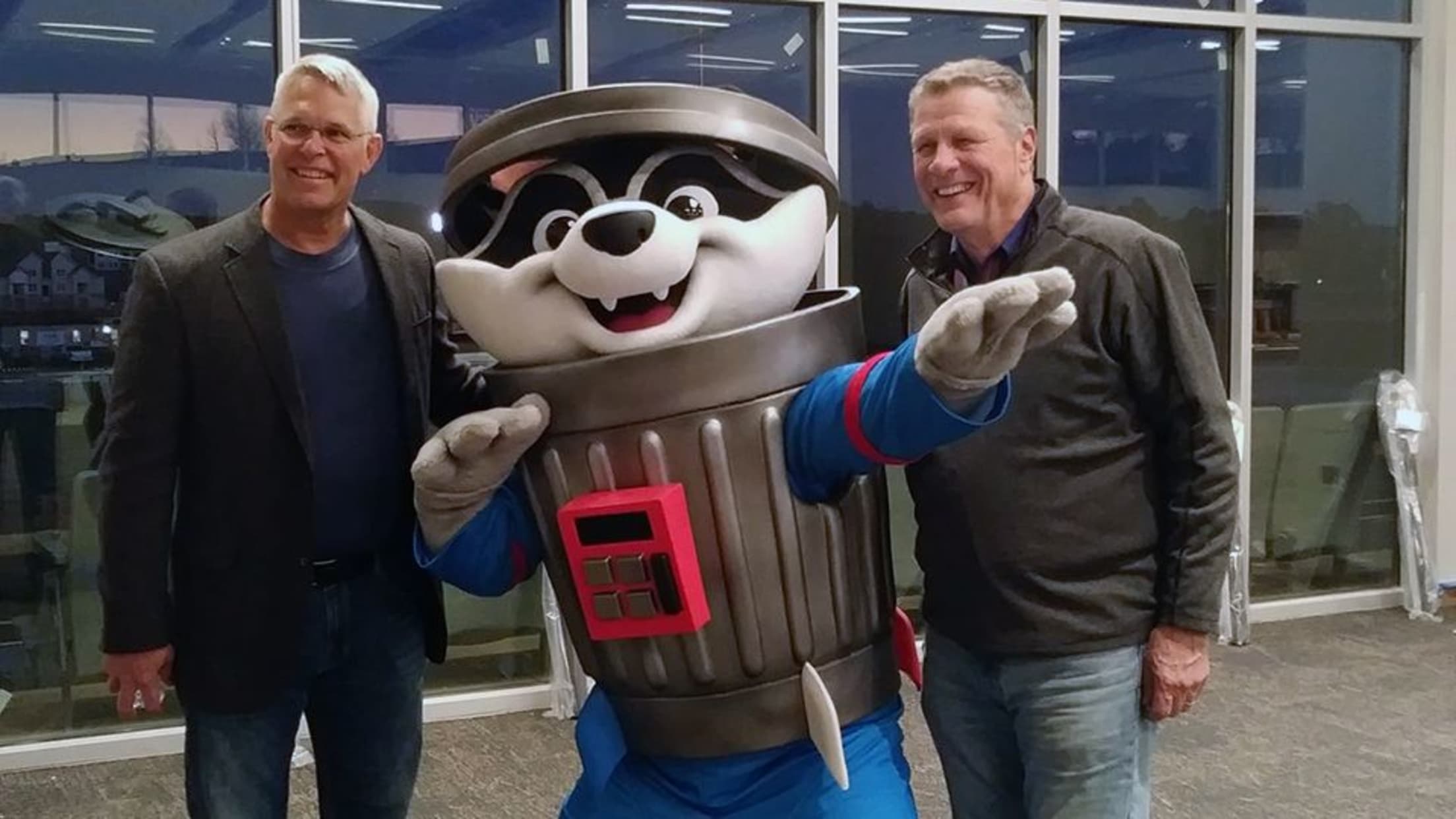 HUNTSVILLE, Alabama -- The T-minus countdown to launch of the 2020 Minor League Baseball season is not raising beads of sweat on the brows of the Rocket City Trash Pandas. Everyone -- from front-office executives to retail merchandise salespeople -- is ready to play ball.In NASA jargon, the franchise's launch