Drive continue to make impact in South Carolina
Unique food creation, distribution plan garners June Promotion of the Month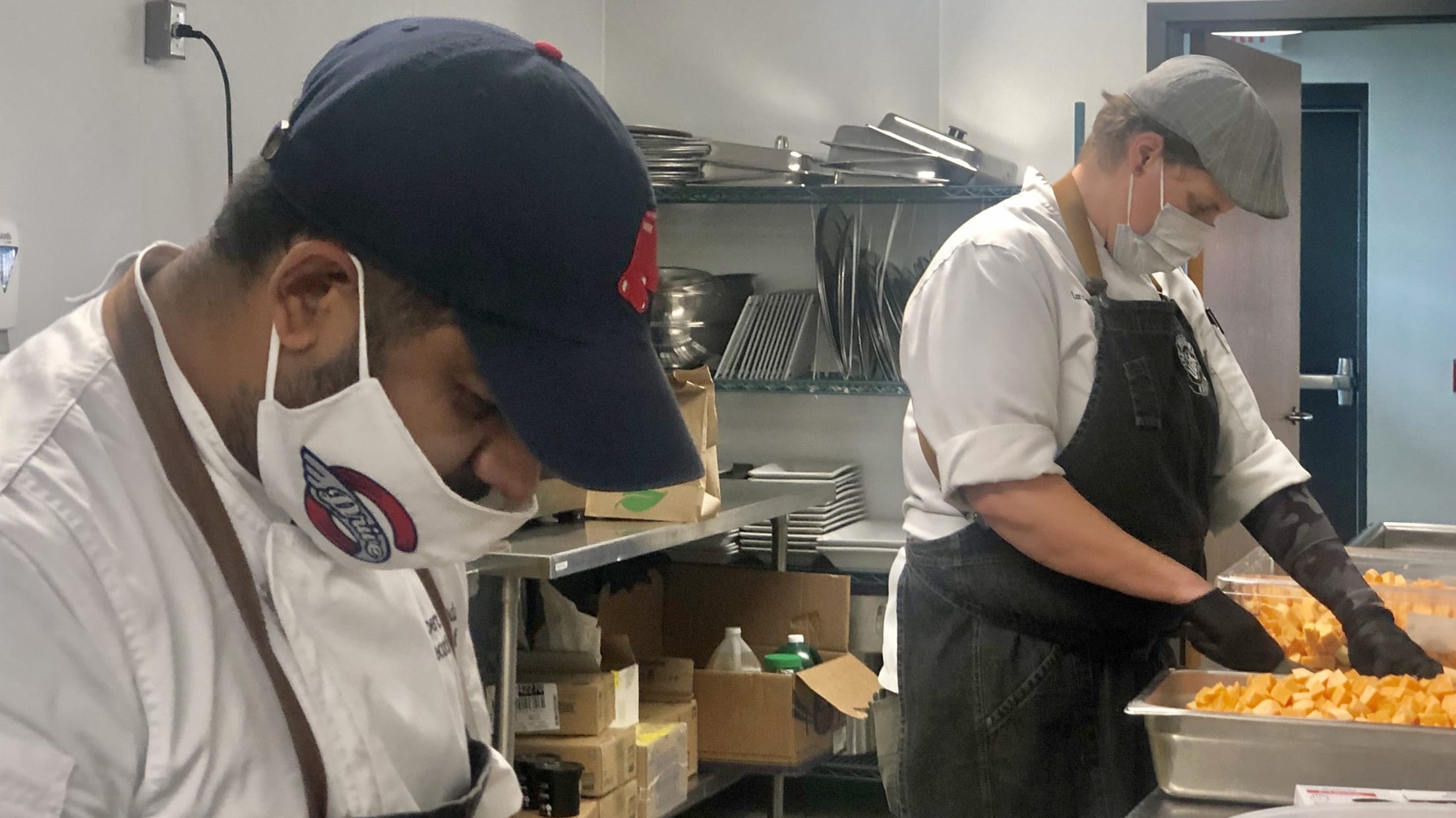 Summer nights at Fluor Field in Greenville, South Carolina, have the feel of a large neighborhood gathering with the beautiful 15-year-old facility serving as the "front porch" of the Greater Greenville and Upstate South Carolina area. And while the coronavirus pandemic has prevented local fans from being able to support
Biscuits' burger contest a bang for community
Rays' Double-A affiliate helps raise money for local charities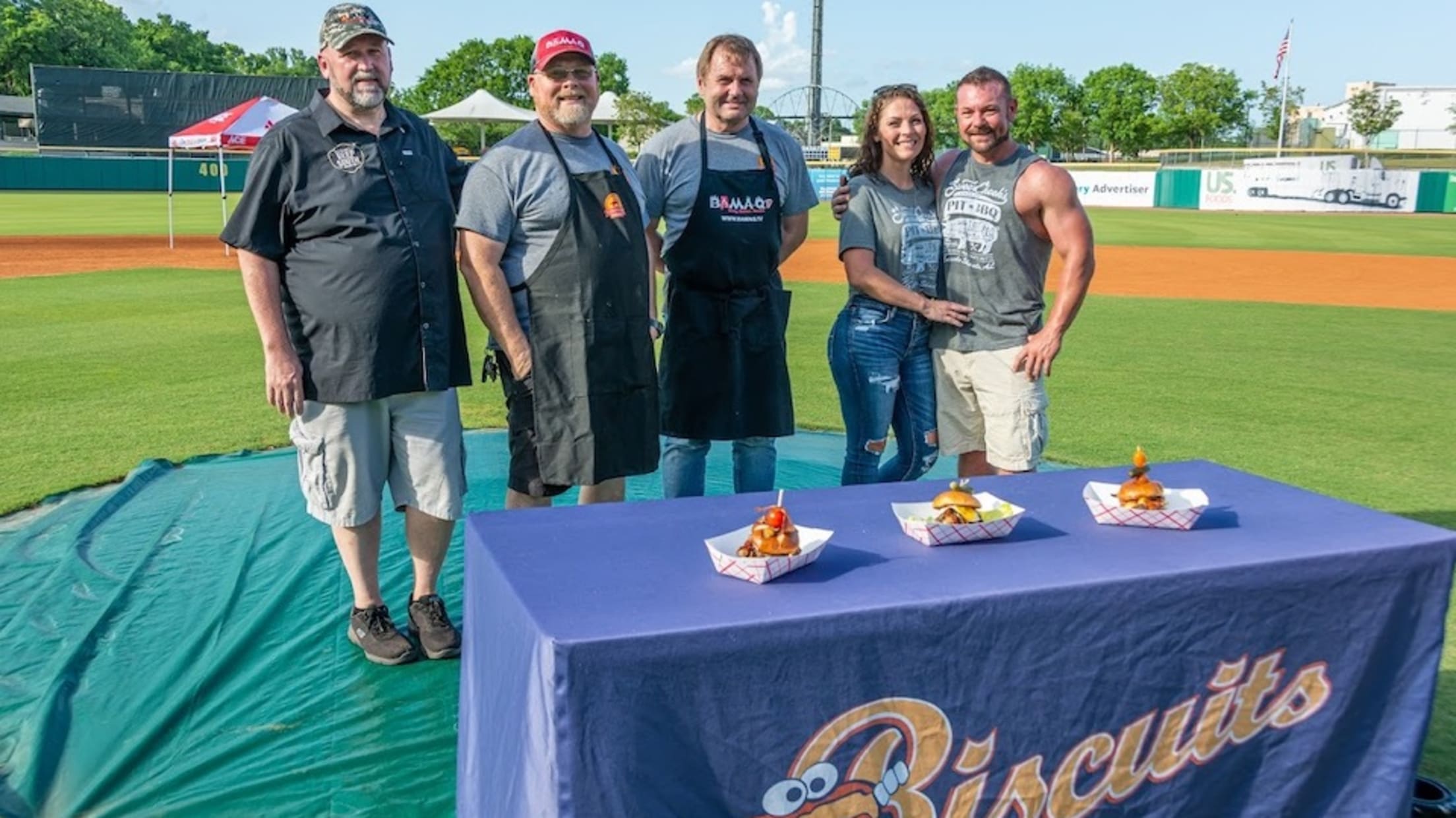 If you had two of the region's top five burger chefs at your disposal, what would you do? That was the pleasant problem facing Montgomery Biscuits general manager Mike Murphy. With the Southern League team's season on hold, Murphy reached out to a community partner for suggestions on how to
Stacking up some of the biggest burgers in MiLB
National Hamburger Day offers reason to dig into team offerings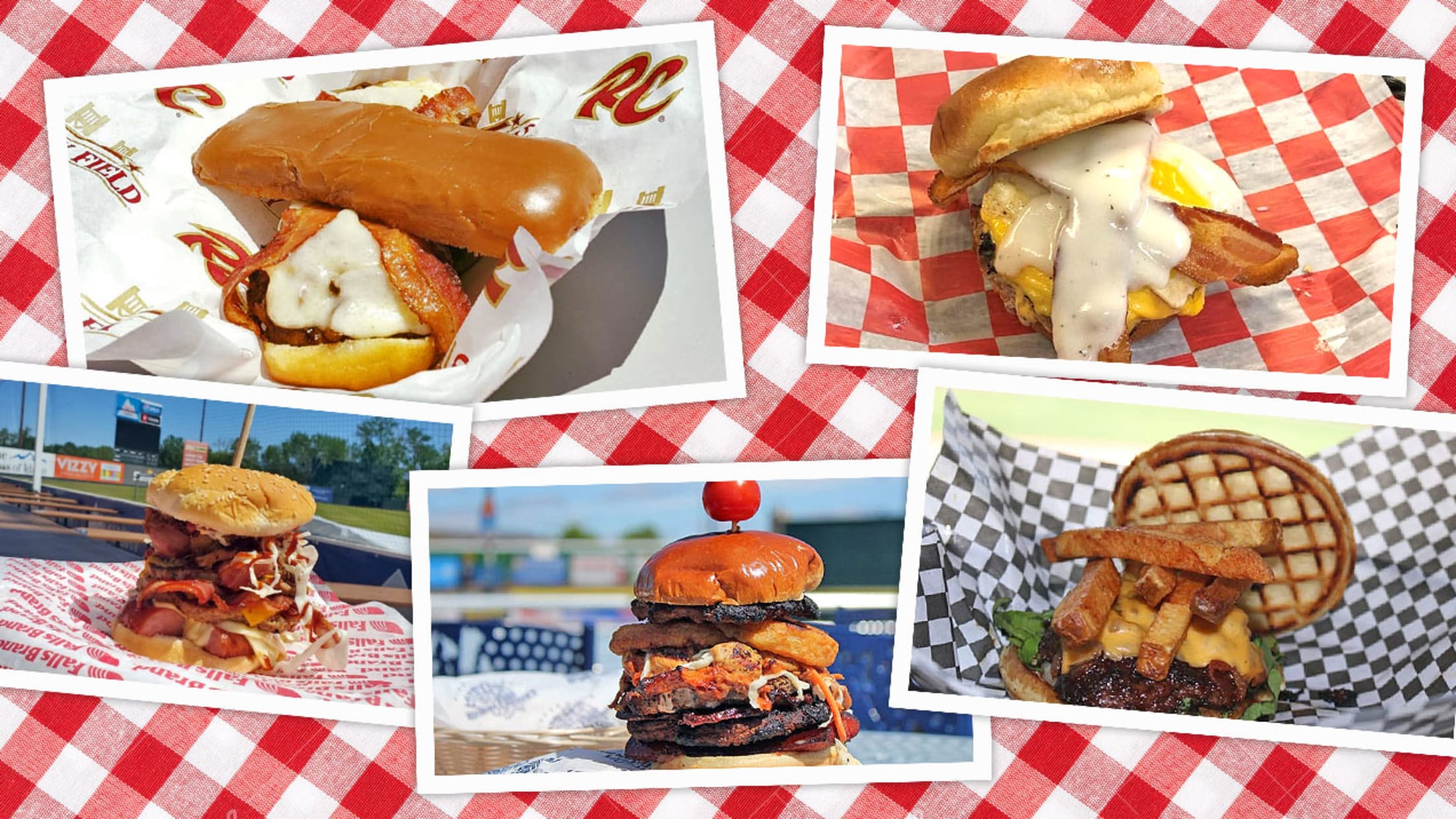 On National Hamburger Day, MiLB.com takes a look at the most outrageous burgers served at Minor League ballparks across the country.
Designated Eater: Tim's Burger, Suns Dog
Chris Ruffner, on cusp of college, samples Hagerstown cuisine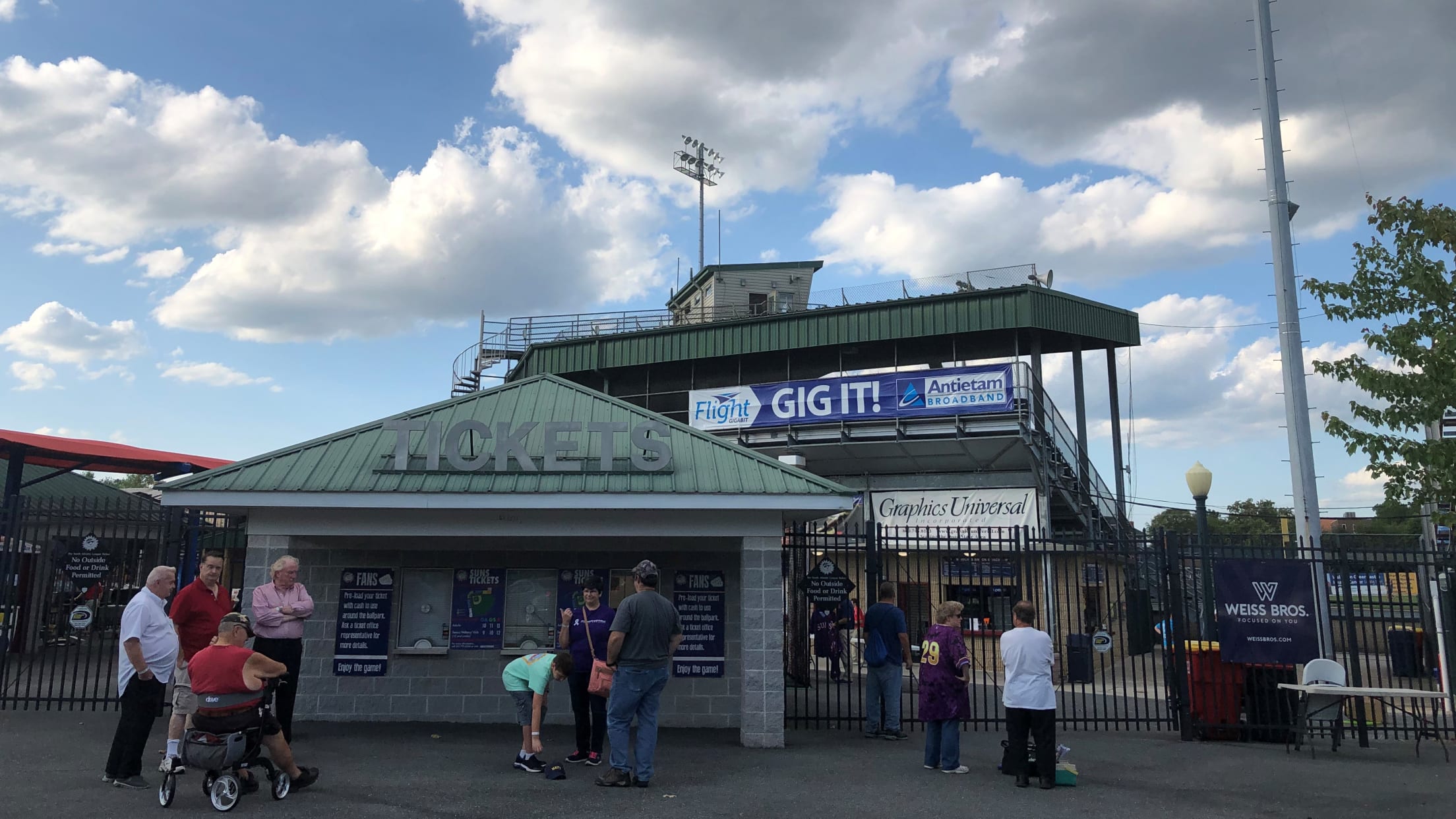 Municipal Stadium, the home of the Hagerstown Suns, is 89 years old. As you might guess, octogenarian ballparks don't offer much in the way of amenities. But what they do offer is history, intimacy and, more often than not, plenty of charm. 
Designated Eater: Daniel Rivas chows down
The Grizzly Fanatic samples tri-tip, "car"-ne asada, tacos, more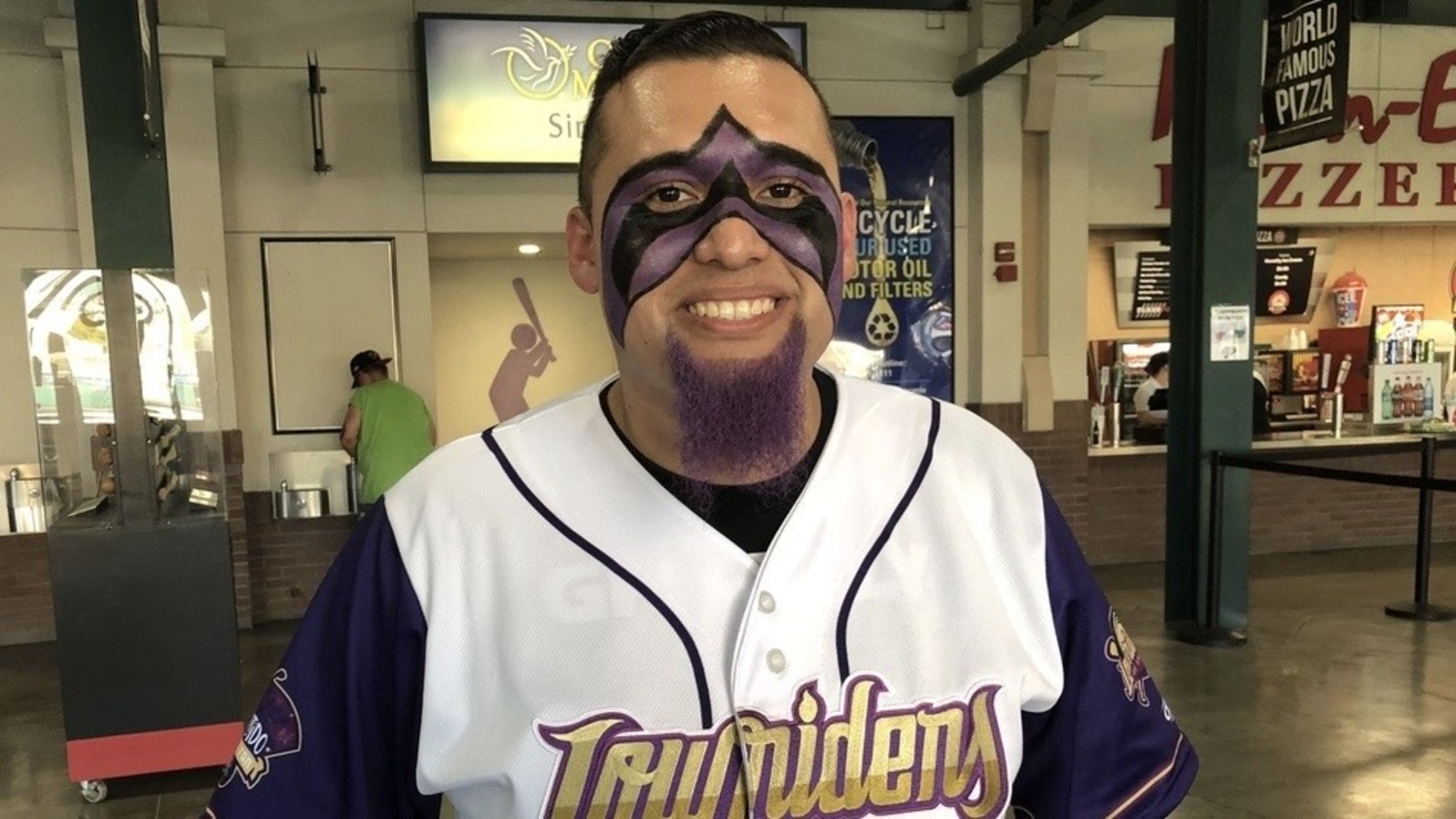 Daniel Rivas, seen in the photo at the top of this article, is a native of Laton, California who currently lives in Salinas and works as a high school math teacher. But when Daniel visits the Fresno Grizzlies' home of Chukchansi Park, he dons Ultimate Warrior-inspired facepaint and thus transforms
Designated Eater: Nando meets the Mets
Noted Syracusan samples the goods on Butter Sculptures Night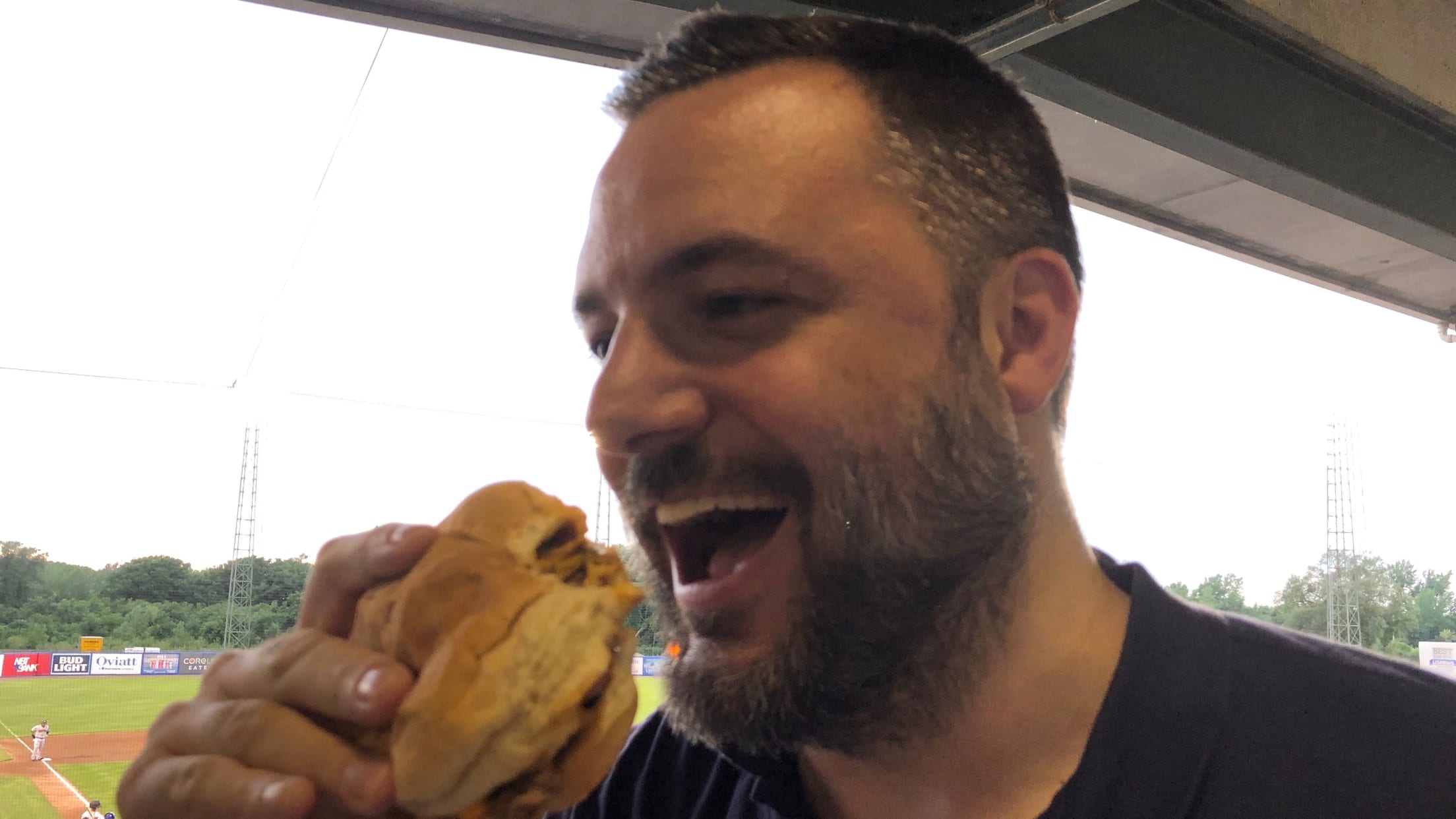 Nando DiFino is a relentlessly exuberant and deeply loyal individual. He brings people together, pays for their drinks and seeks out commonalities, all while deflecting the well-deserved praise he recieves for so consistently acting in this manner. To know Nando is to love him.
Volcanoes Gear Making Pacific Northwest Fashion Statement.
KEIZER, OREGON -- The inspired 2019 season of your Salem-Keizer Volcanoes has prompted a strong spike in Volcanoes brand & apparel sales, making it one of the Pacific Northwest's top baseball growth area for athleisure -- gear designed for workouts and other athletic activities worn in social settings.
Volcanoes Revamped Concessions Include Keto Stand
The Salem-Keizer Volcanoes, Class A affiliate of the San Francisco Giants, completed a major overhaul to their Stadium concession operations during the off season by bringing local restaurants inside the Stadium. The Stadium's concessions now include a fabulous lineup of options for fans including Café Yumm, El Patron, Southpaws Pizza,