Sounds Break Strikeout Record, Drop Series Finale
Marcus Walden Records Sounds' 1,237 Strikeout This Season, Most in Nashville History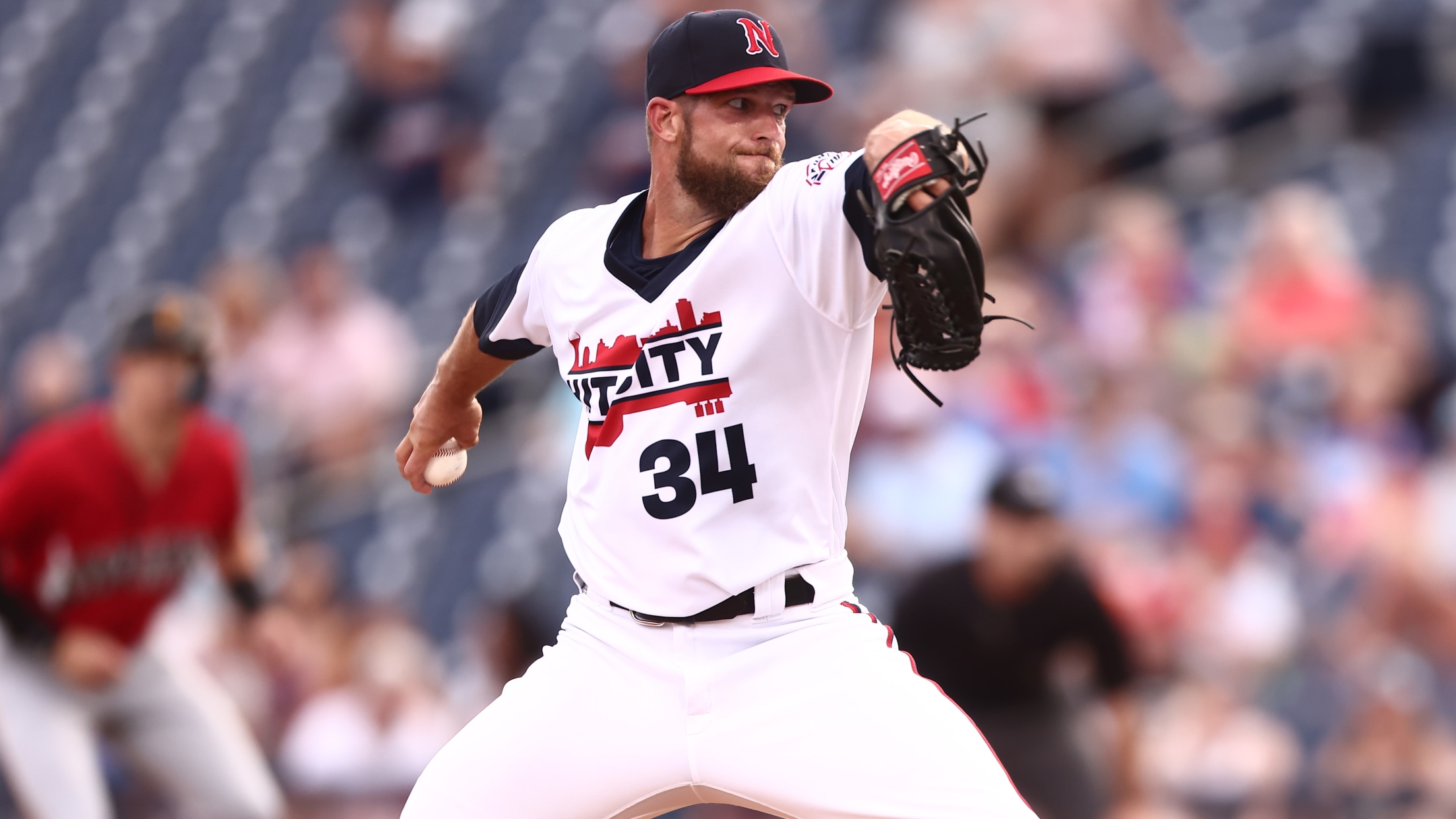 A day after clinching the division, the Nashville Sounds broke the franchise single-season strikeout record in their 6-4 loss to the Louisville Bats at Louisville Slugger Field on Saturday afternoon. Marcus Walden struck out Louisville's Aramis Garcia in the seventh inning for Nashville's 1,237th strikeout in the season, breaking the
Lipka's Two Homers Not Enough in Charlotte
Outfielder collects first career multi-homer game in loss to Charlotte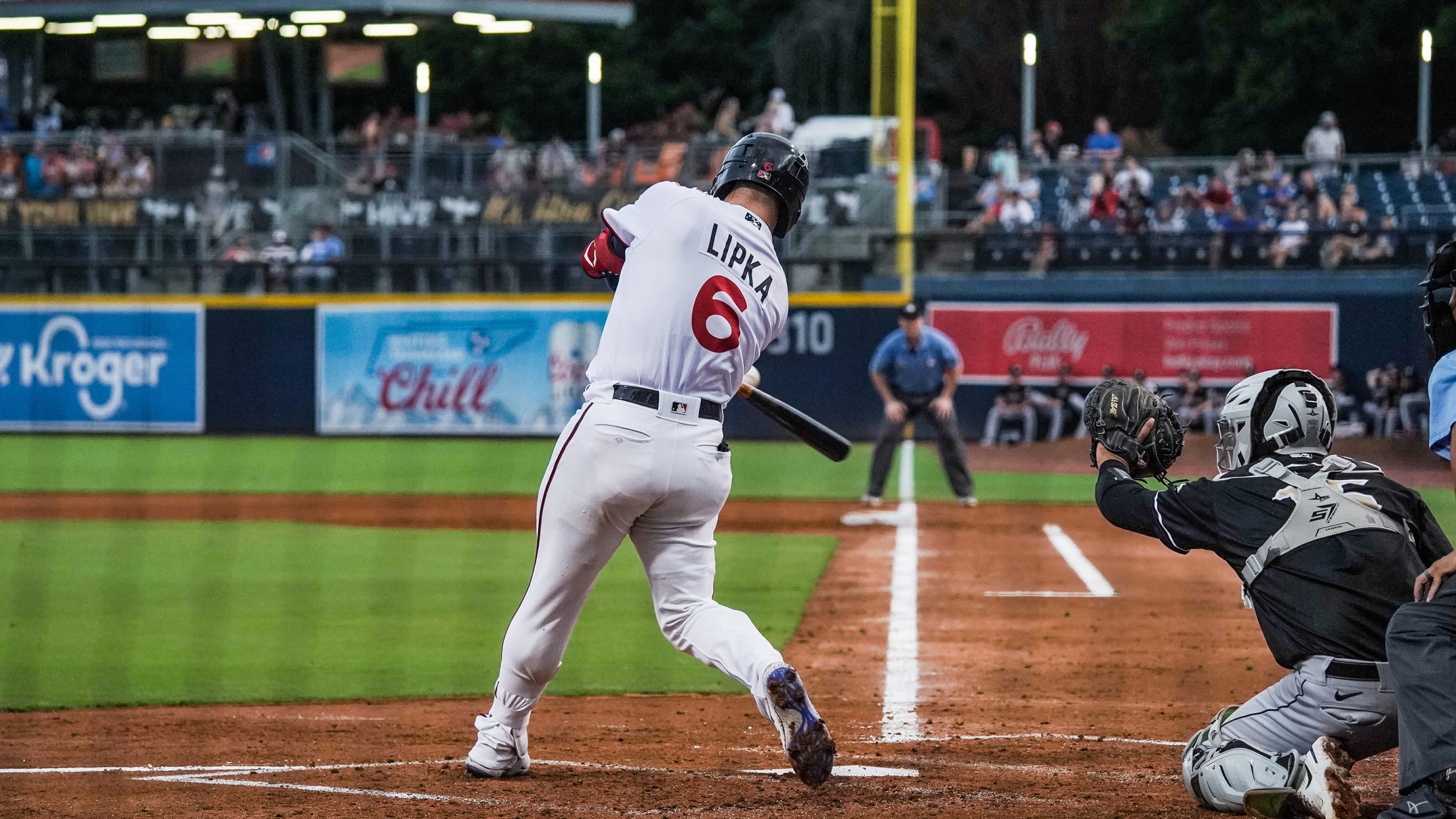 Sounds left fielder Matt Lipka drilled a pair of home runs and knocked in four runs in Nashville's 9-8 loss to the Charlotte Knights at Truist Park on Wednesday night.
Sounds Steal Series With Reyes' Four-Hit Day
Nashville put up five runs in penultimate inning for 9-4 triumph over Norfolk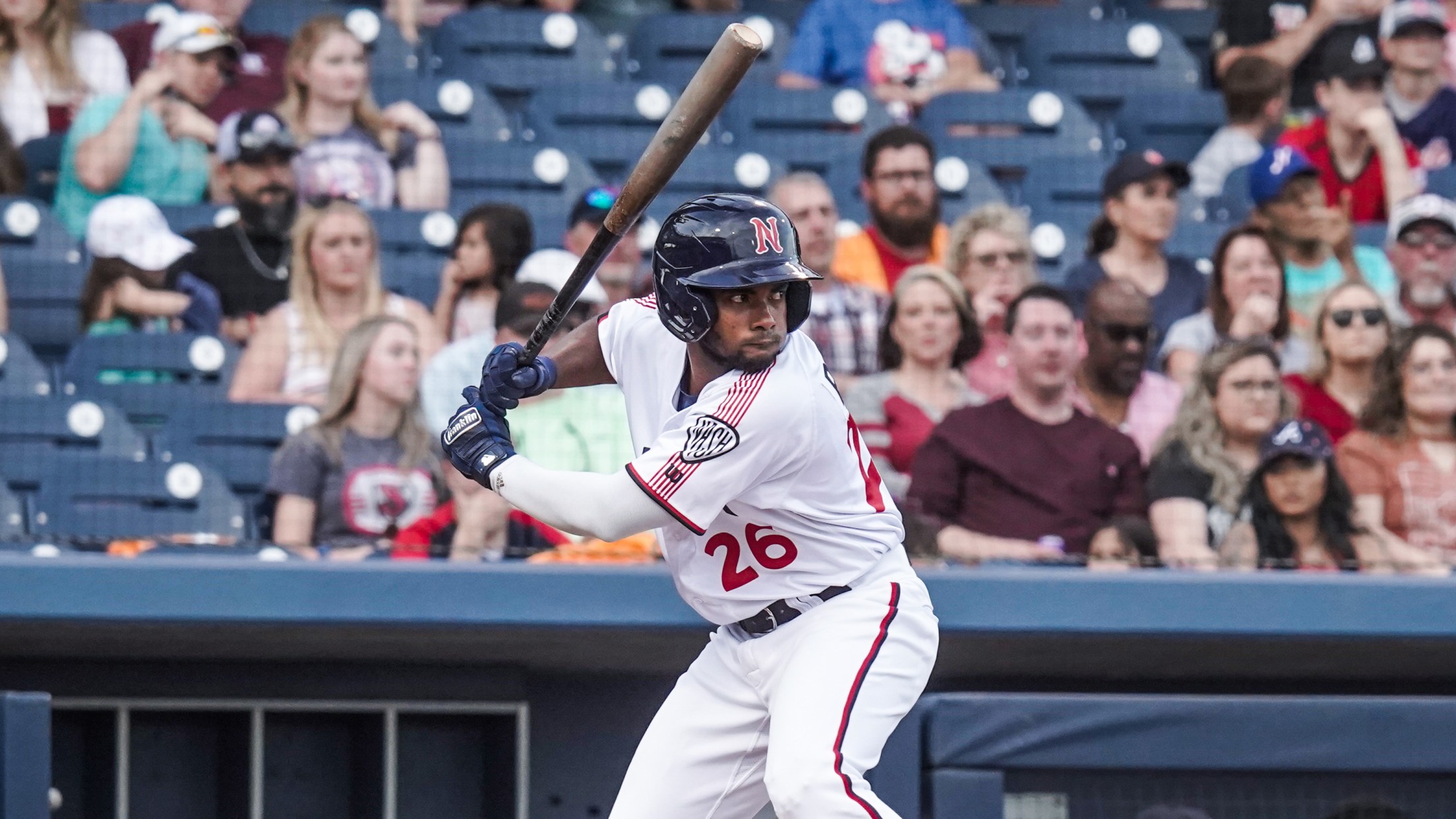 The Nashville Sounds battled back late to take a 9-4 win over the Norfolk Tides at Harbor Park on Sunday afternoon. The win gave Nashville the series as they took their fourth contest of the six-game set.
David Fry, Matt Lipka Power Sounds Past Clippers
Third Baseman and Center fielder Club Home Runs in Pivotal Eighth Inning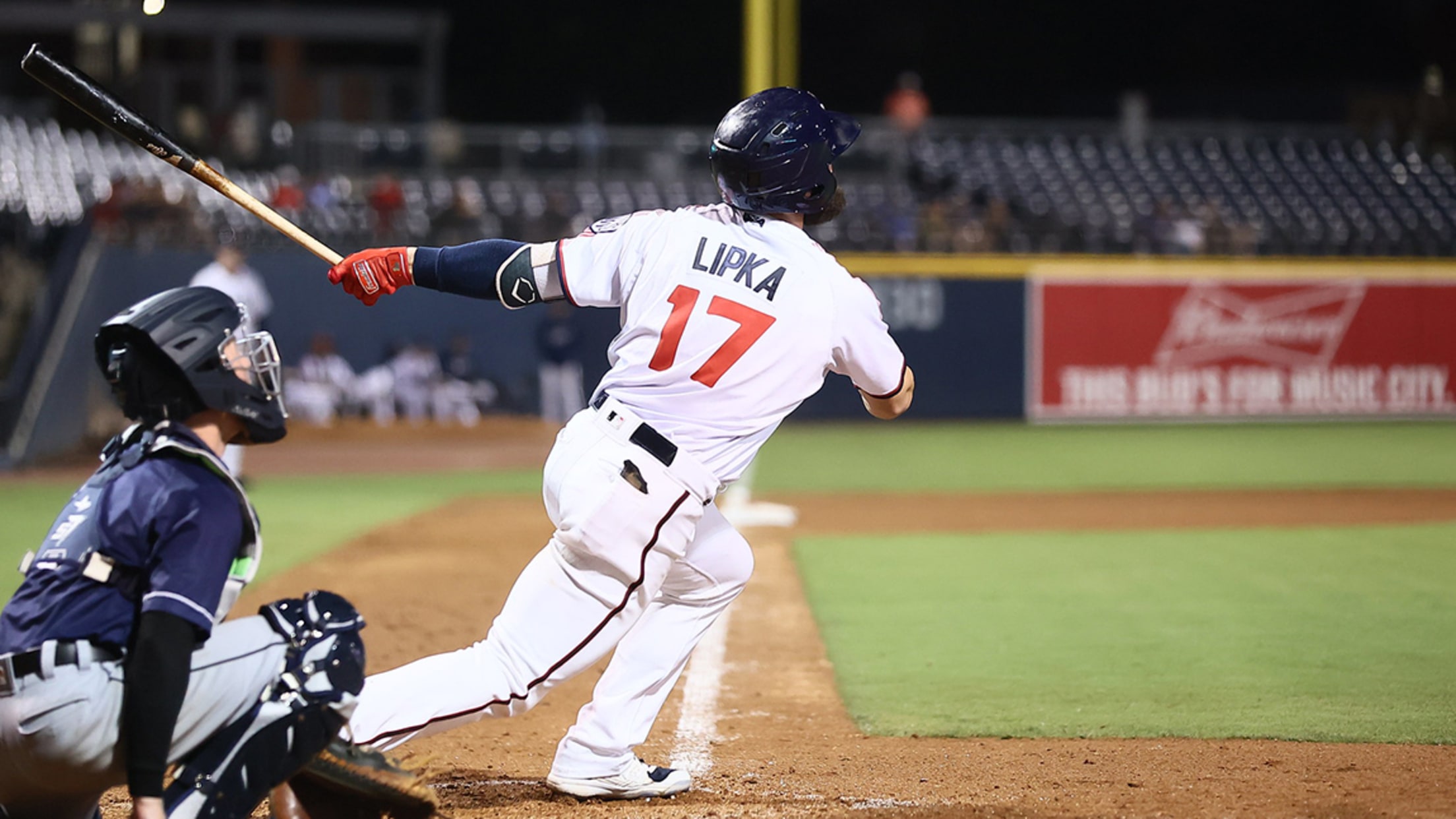 David Fry clubbed a solo home run and Matt Lipka drilled a go-ahead three-run homer in the bottom of the eighth inning to help the Sounds turn a four-run deficit into a 6-4 win over the Columbus Clippers on Friday night at First Horizon Park.
Sounds Fall to Memphis at First Horizon Park
Setback Snaps Seven-Game Home Winning Streak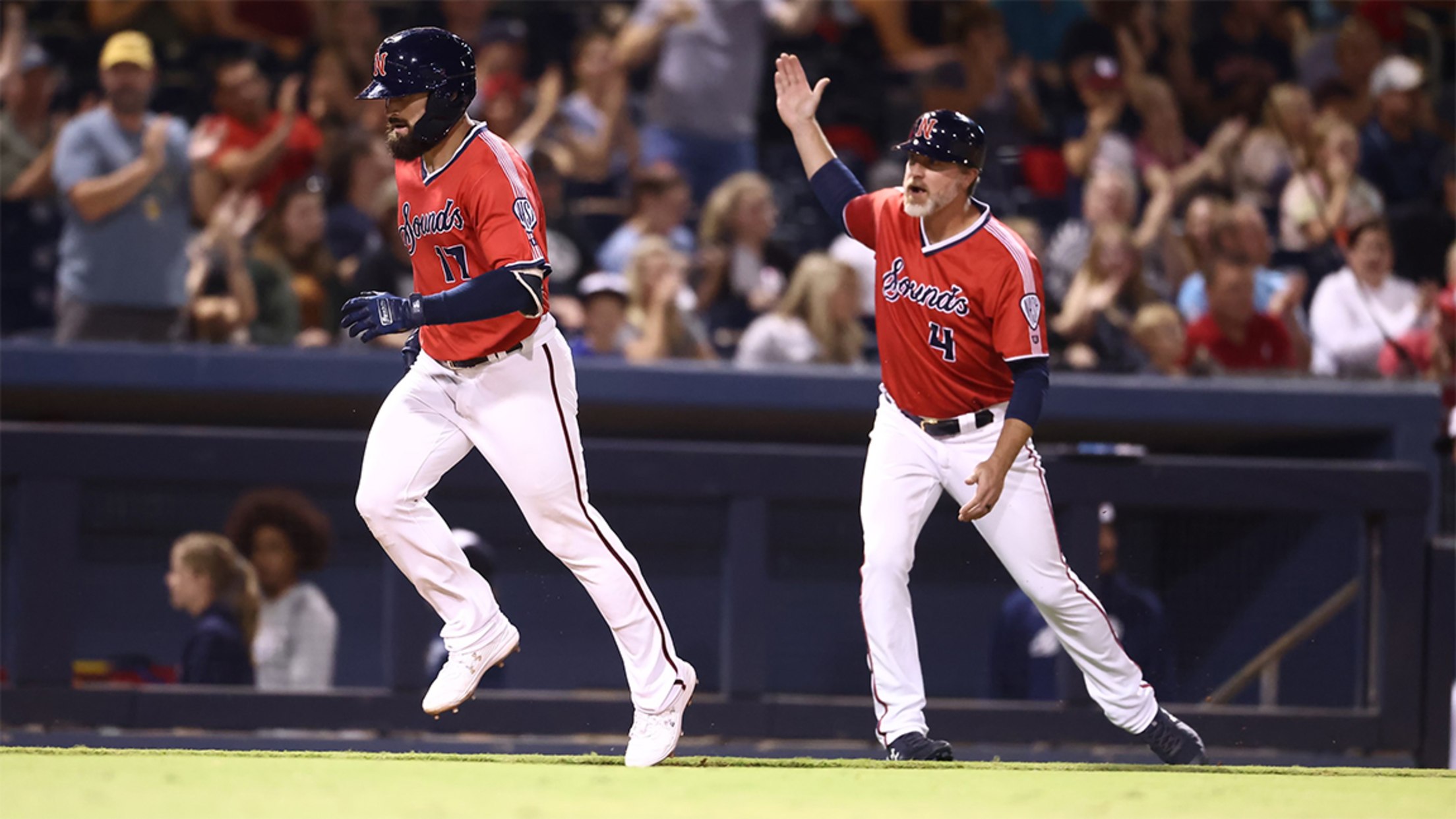 The Memphis Redbirds edged the Nashville Sounds with a 6-5 win in front of 9,023 fans at First Horizon Park Saturday night. The loss for Nashville snapped a seven-game home winning streak.
Colin Rea Deals as Sounds Win at Home Again
Right-Hander Tosses Six Shutout Innings in Sixth Straight Home Win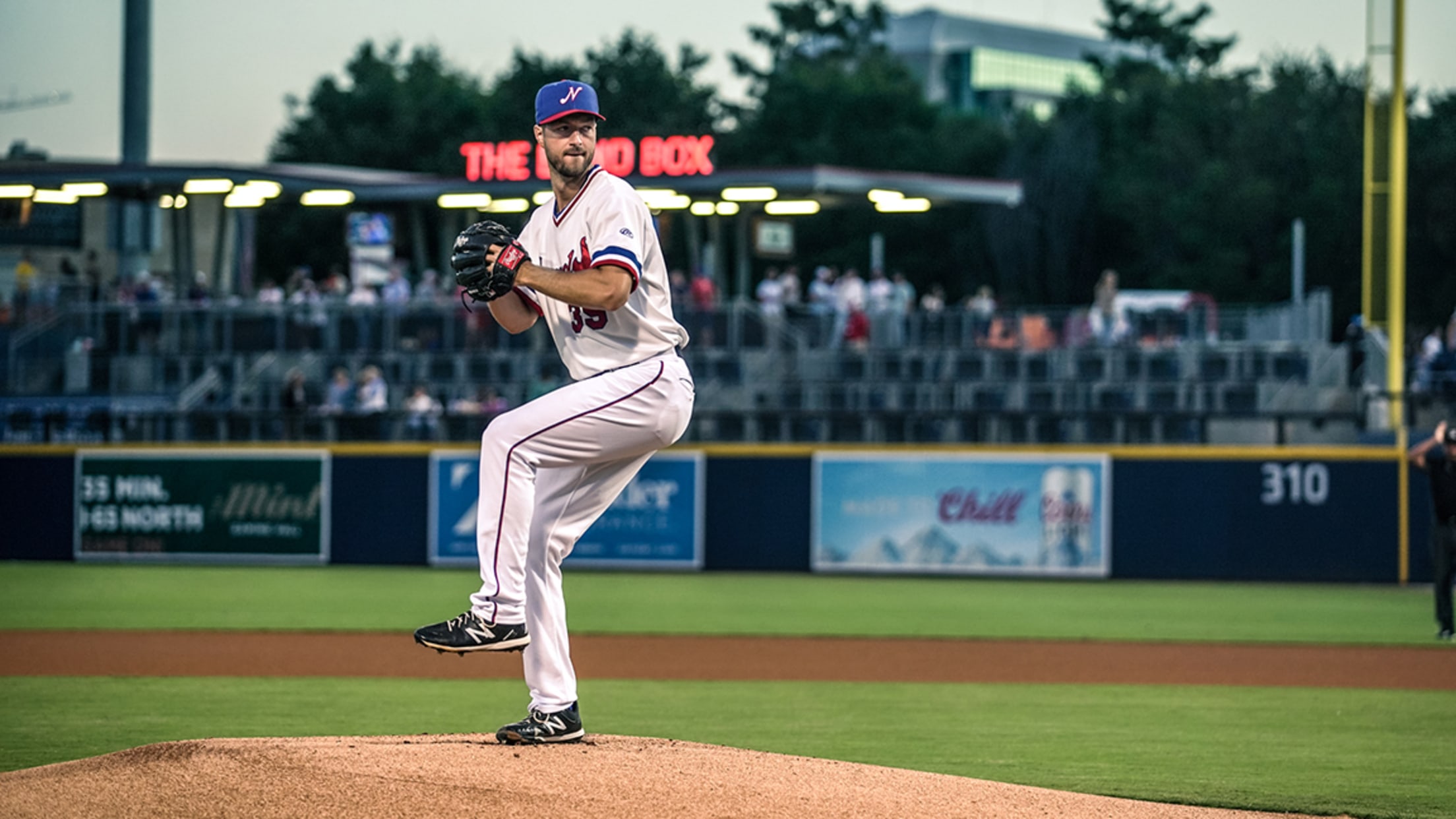 Colin Rea threw a gem and Dustin Peterson backed him with a mammoth three-run homer to lead the Nashville Sounds to a 5-0 win over the Memphis Redbirds on Thursday night at First Horizon Park.
Sounds Power Past Redbirds on Rick Sweet's Birthday 
Nashville's 16-Hit Barrage Leads to Series-Opening Win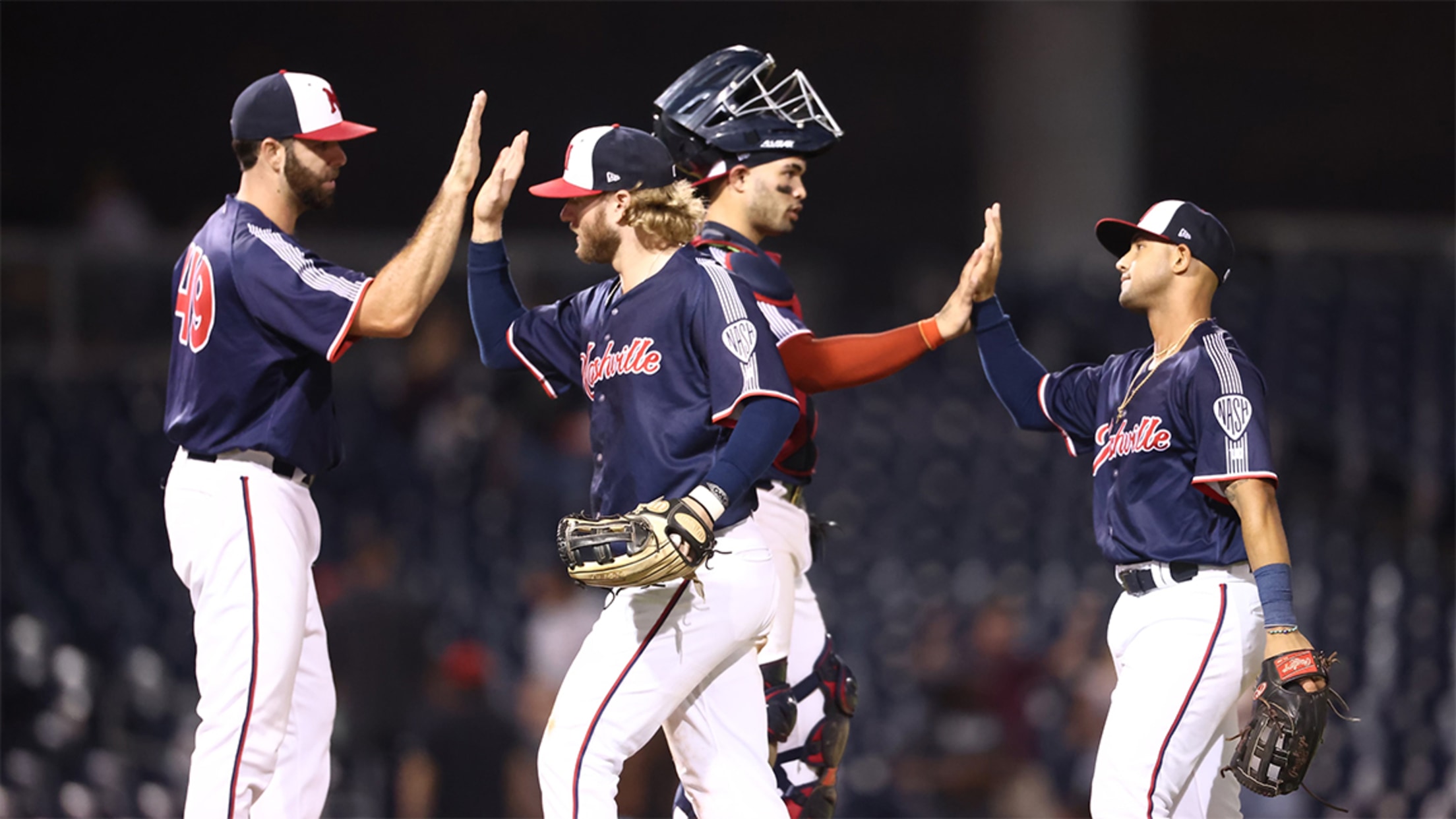 The Nashville Sounds gave Manager Rick Sweet a win on his 69th birthday, a 9-7 decision over the Memphis Redbirds on Tuesday night at First Horizon Park. It was Sweet's 2,088th win as a minor league manager.
Sounds Shut Out in Series Finale 
Club Drops Five in Six-Game Set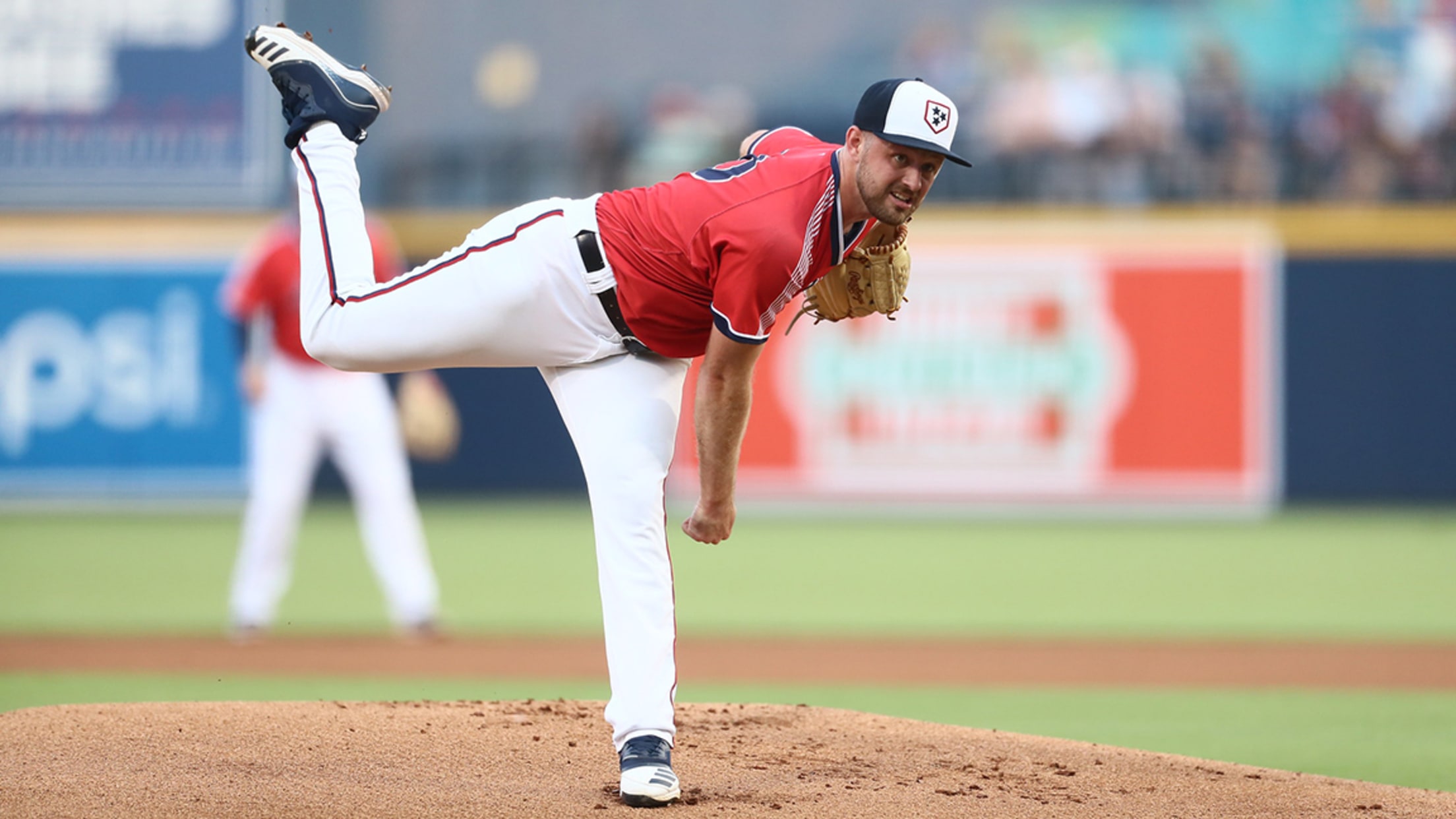 The Nashville Sounds managed only four hits in a 3-0 loss to the Louisville Bats on Sunday night at Louisville Slugger Field. It's just the third time in 2021 the Sounds lost five of the six games in a series.
Sounds Drop Third Straight to Gwinnett 
Josh Lindblom Tosses Sixth Quality Start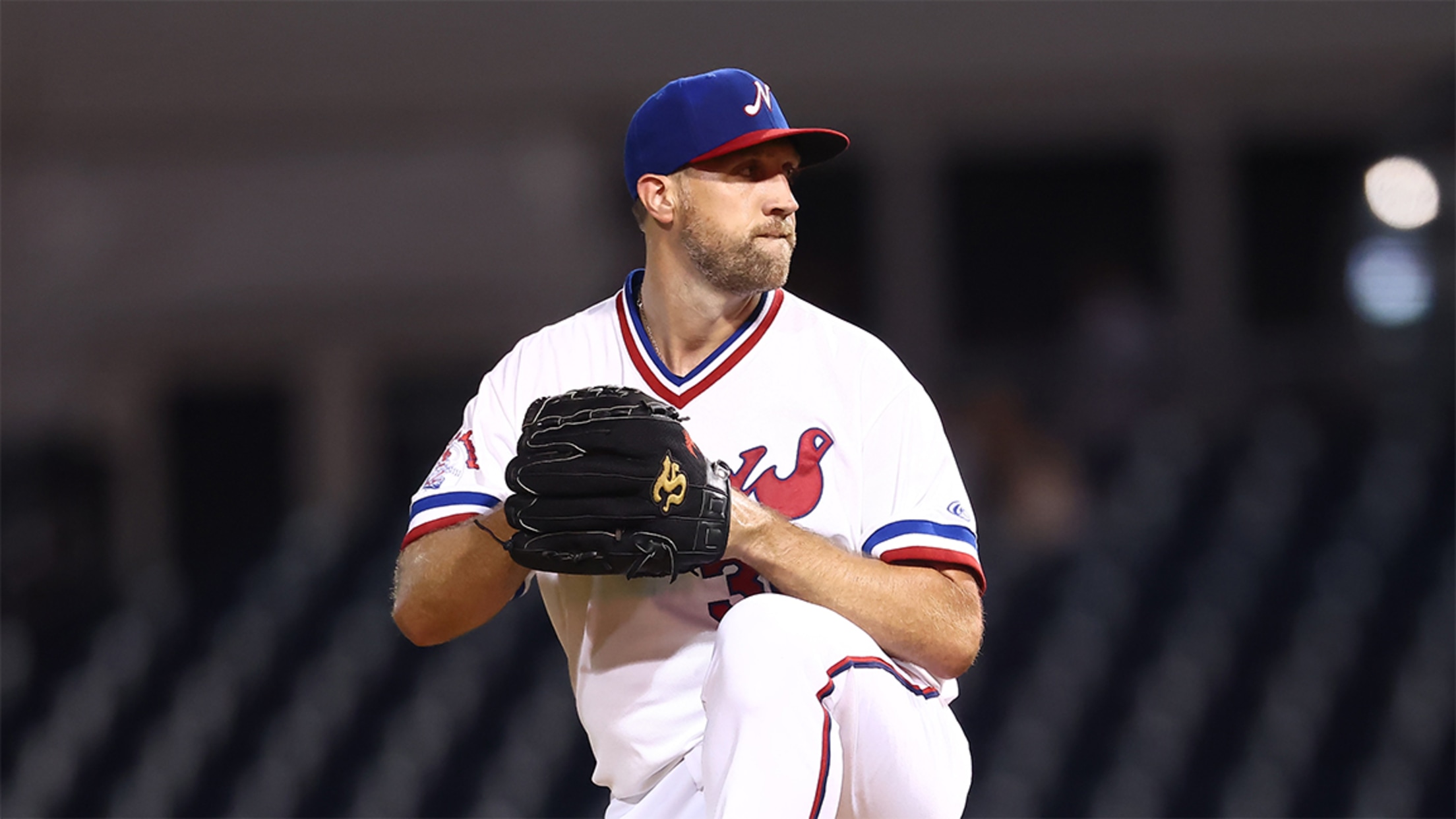 The struggles for the Nashville Sounds continued Thursday night in a 2-1 loss to the Gwinnett Stripers at First Horizon Park. With the loss, the Sounds have lost 12 of their last 15 games.
Sounds Snap Skid with Late Rally 
Matt Lipka Hits Nashville's First Inside-The-Park Home Run Since 2016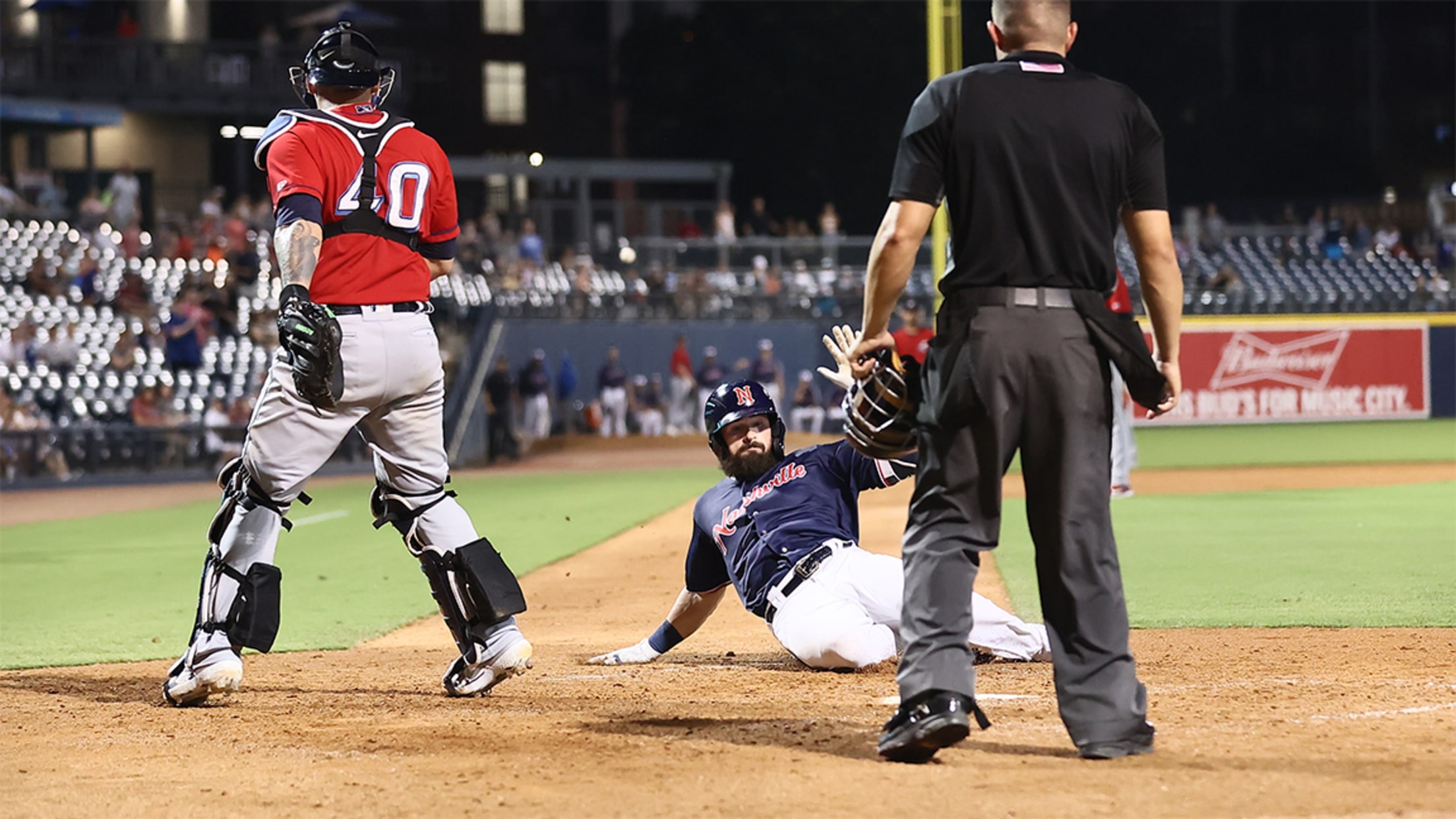 The Nashville Sounds scored three runs in the bottom of the seventh inning on their way to a 4-3 win over the Columbus Clippers in front of 6,157 fans at First Horizon Park Tuesday night.
Sounds Walk Off for Eighth Time in 2021 
Derek Fisher Delivers Game Winner in the Bottom of the 11th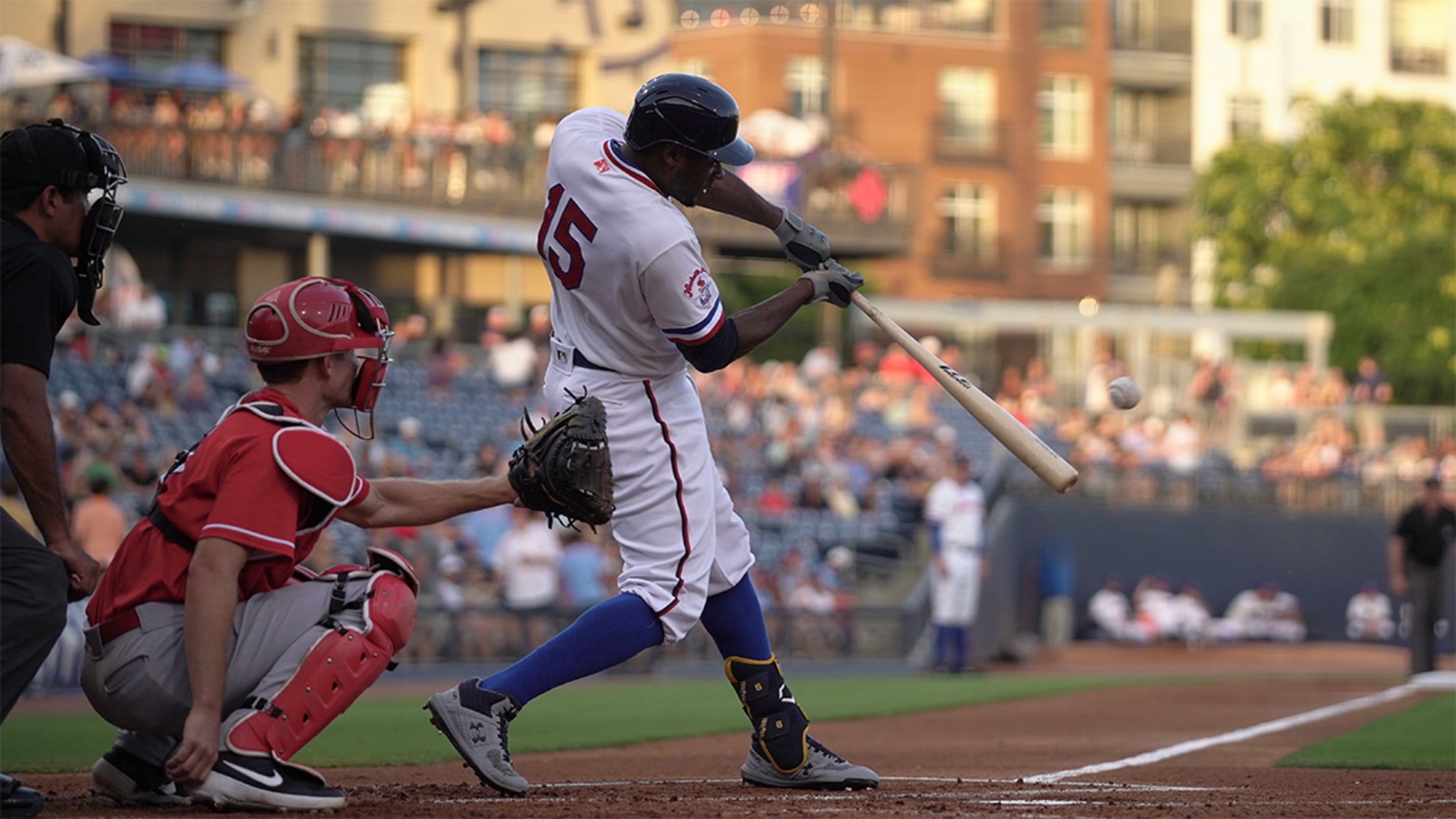 A crazy back-and-forth game finally came to an end when Nashville's Derek Fisher delivered a walk-off single in the bottom of the 11th inning to give the Sounds a 5-4 win over the Louisville Bats in front of 9,743 fans at First Horizon Park.
Bowden Francis Leads Sounds to 4th of July Win
Right-Hander Throws Six Innings of One-Run Ball, Collects Two Hits at the Plate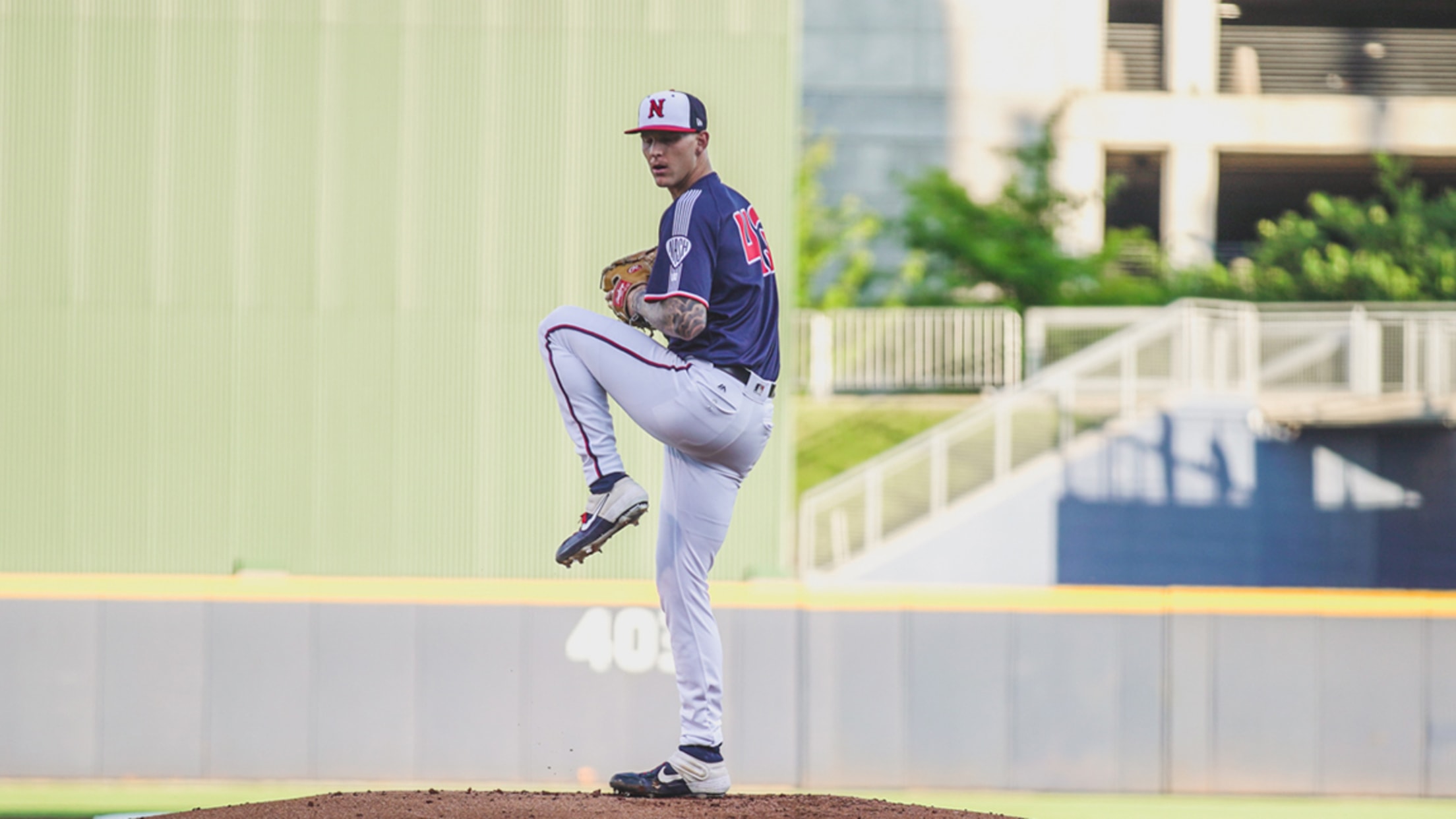 Nashville Sounds right-hander Bowden Francis did a little bit of everything to help the club to a 9-3 win over the Louisville Bats in front of a sellout crowd of 11,686 at First Horizon Park on Sunday night. It was the sixth-largest crowd in First Horizon Park history.
Aces overcome six-run deficit, slug five homers in 21-16 win  
Josh VanMeter hits two homers, five RBIs and walks twice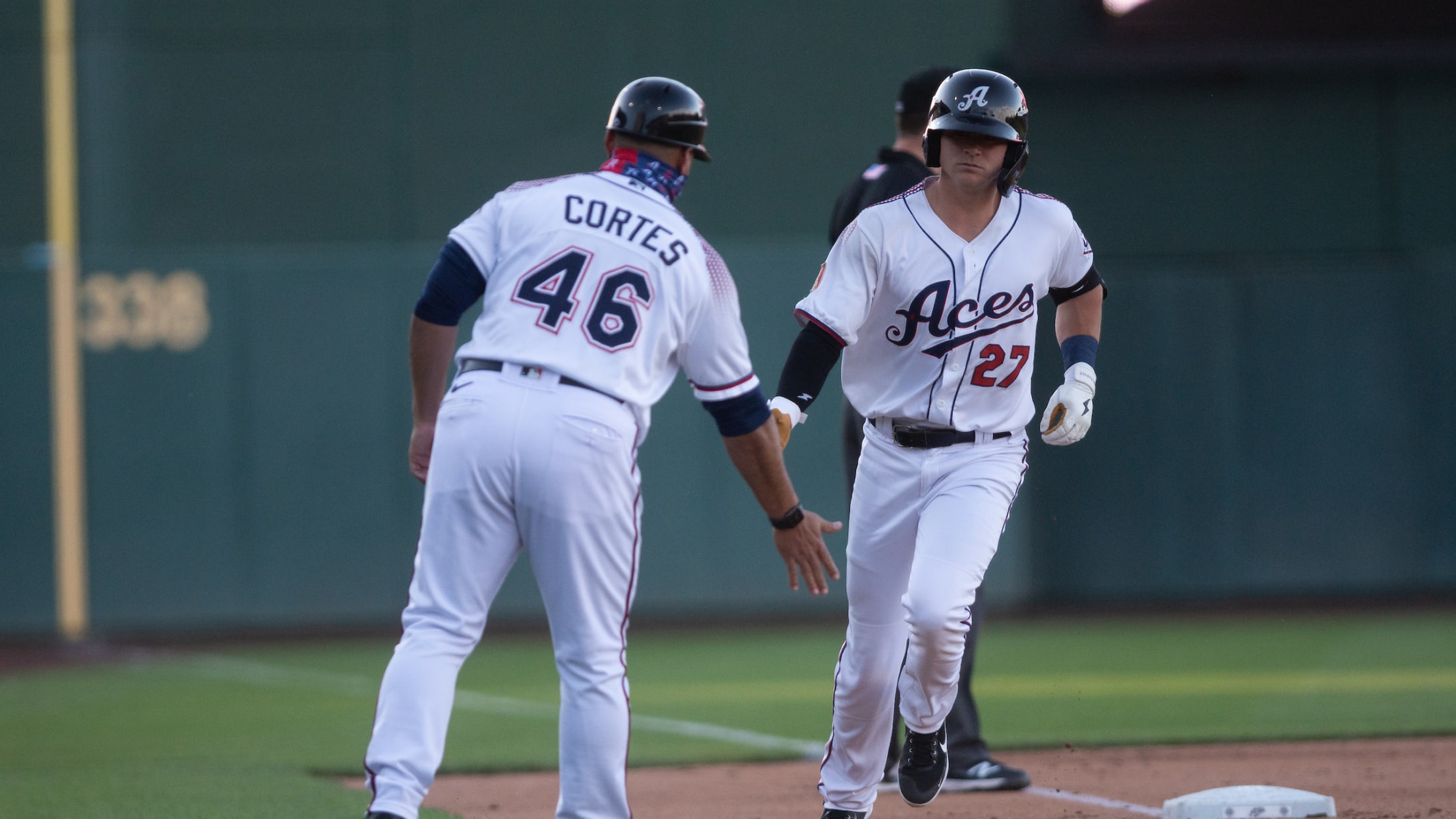 SUMMERLIN, Nev. – The Reno Aces exploded for the most runs in a game this season, topping the Las Vegas Aviators 21-16 after falling behind 12- 6 after the third inning. Josh VanMeter led the way for Reno, going three for three with two homers, five RBIs, three runs and
Raleigh rolls again to Player of the Week
Mariners No. 13 prospect lands third straight Cal League award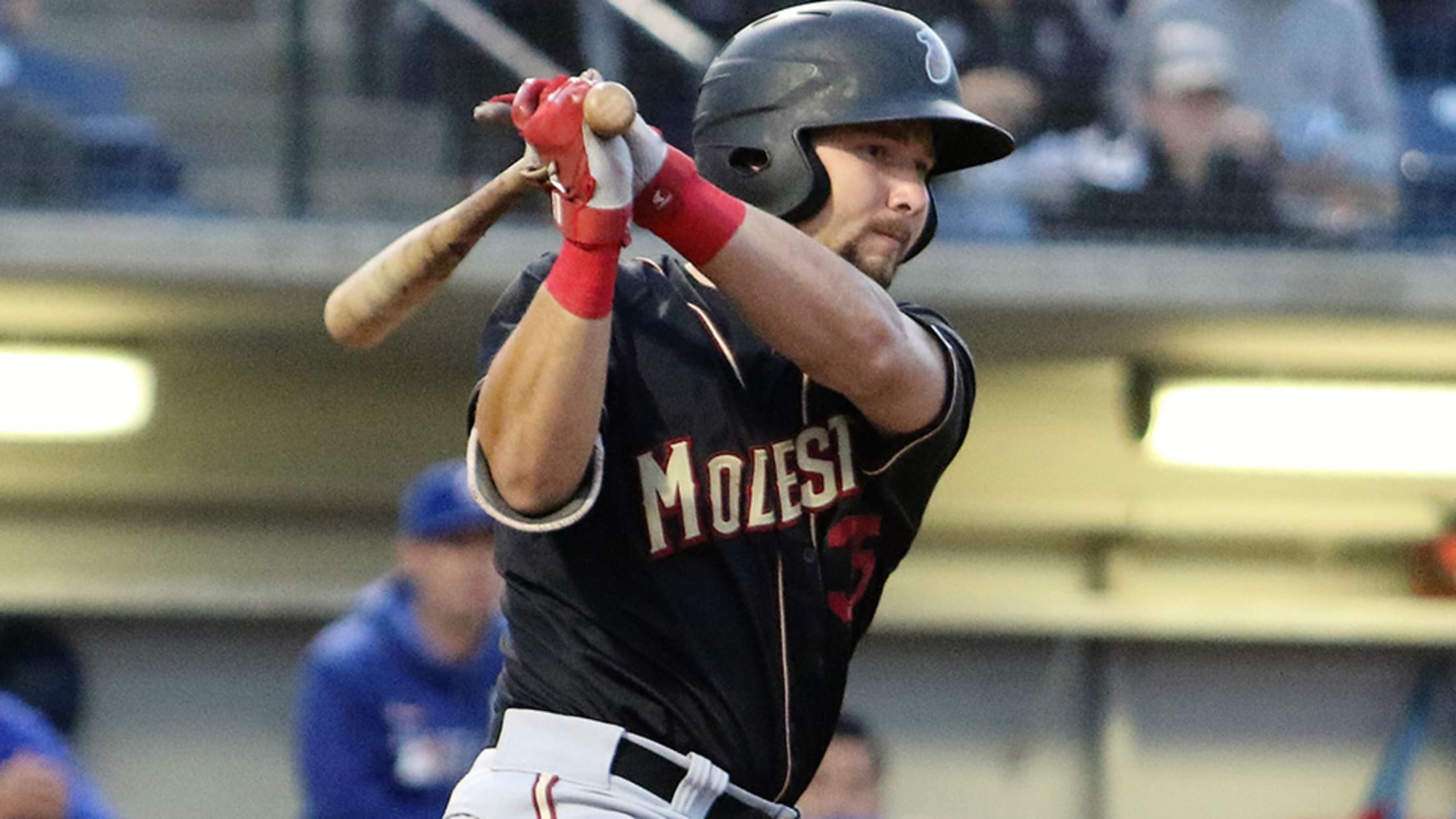 On July 8, Cal Raleigh became the first California League hitter to win back-to-back Offensive Player of the Week awards in 2019. On Monday, he added to that streak, taking home the honor for a third straight time. It's a remarkable run that will come to an end, however --
Lipka and Garcia Win Weekly Awards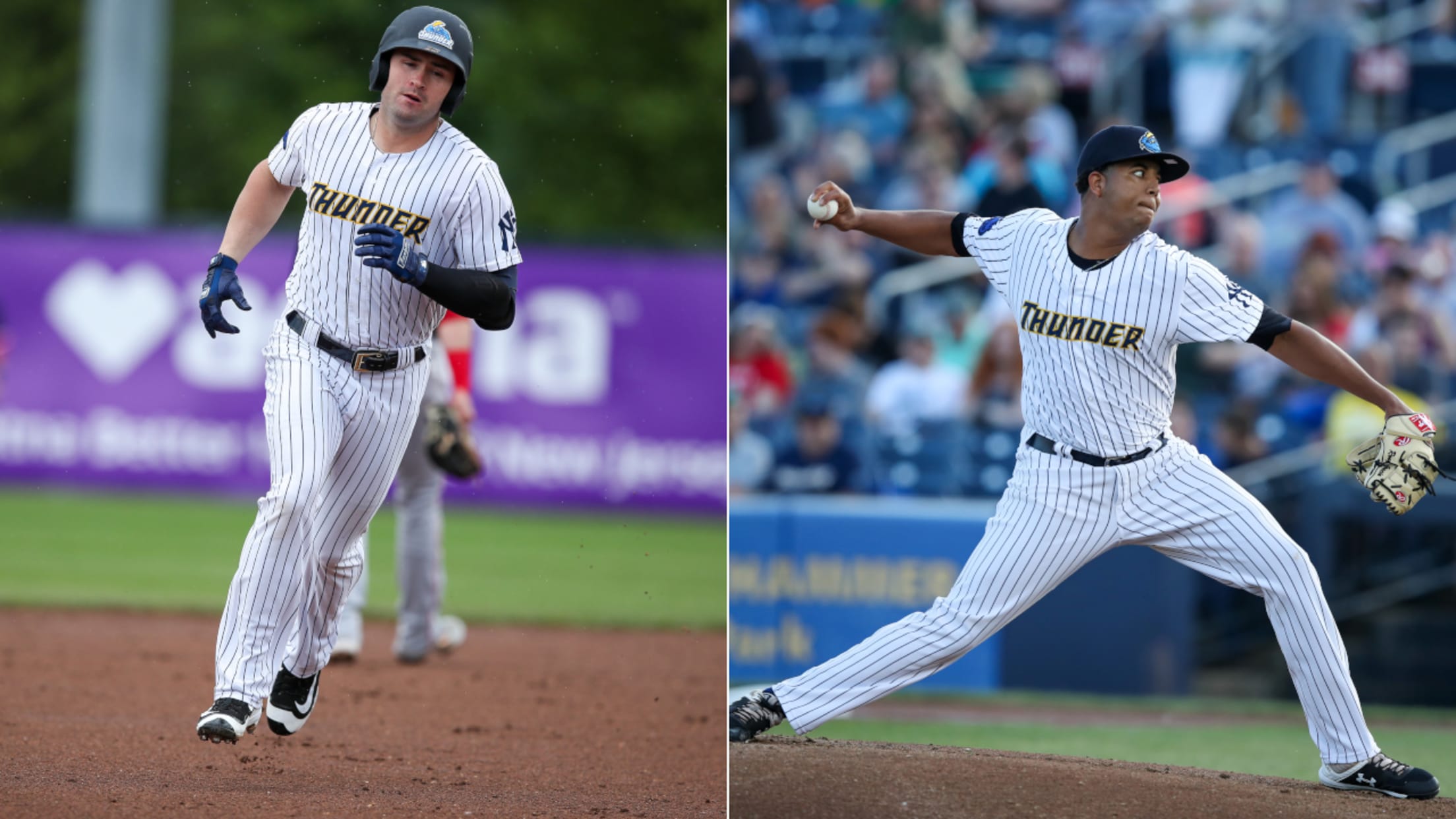 SCARBOROUGH, ME - The Eastern League is pleased to announce the winners of the Eastern League Player of the Week Award and Eastern League Pitcher of the Week Award for the period of July 8th through July 14th.
Lipka's Thunderous bat produces cycle
Yankees outfield prospect homers in ninth to cap his milestone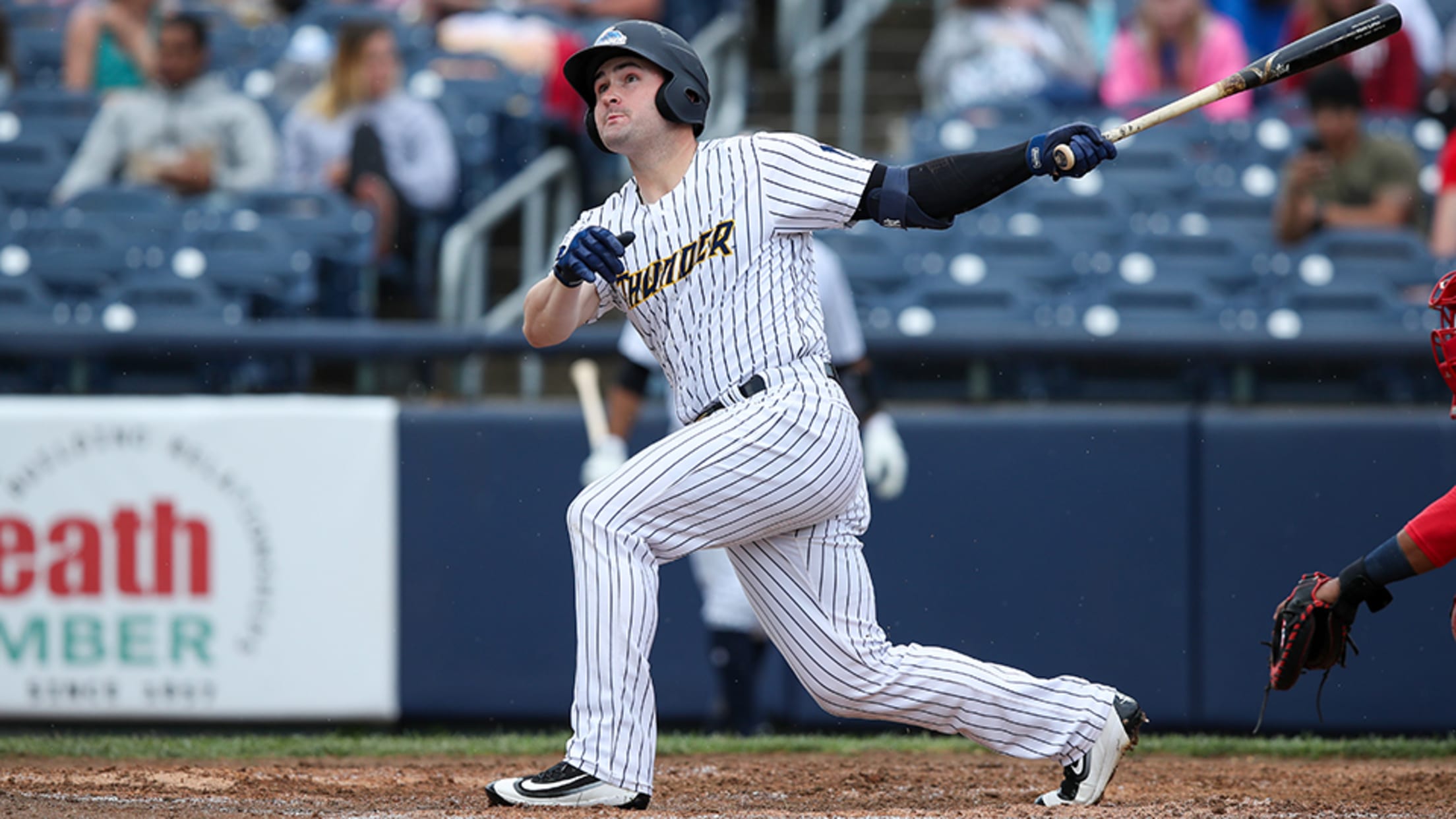 Stacking good at-bats has been Matt Lipka's goal since being sent to the Double-A Thunder on May 14. He had four to work with Thursday in his first game after the All-Star break. What he did with them could be the foundation for a resurgent second half.The Yankees outfield prospect
Wood Ducks Claim Game 1 of SDCS from Pelicans
Now the Woodies are one win away from the Southern Division title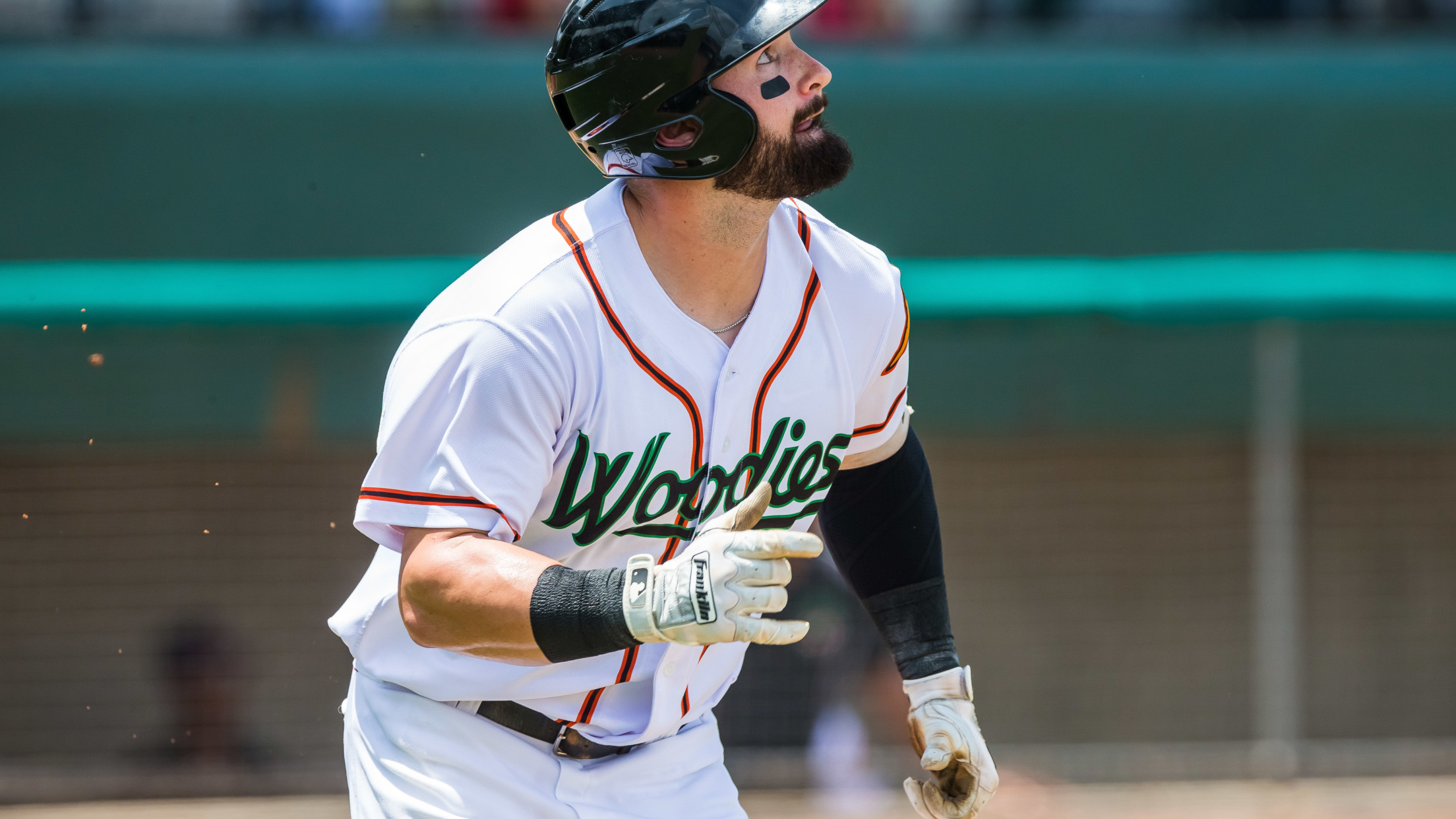 KINSTON, NC - Thanks to another fantastic pitching performance from the staff, Down East won Game 1 of the Southern Division Championship Series over Myrtle Beach 4-1. In addition to the pitching, the Woodies had the lead two pitches into the contest thanks to Matt Lipka's leadoff home run.
Down East's Offense Shines in Victory over Hillcats
14 hits for the Woodies backed Martin's gem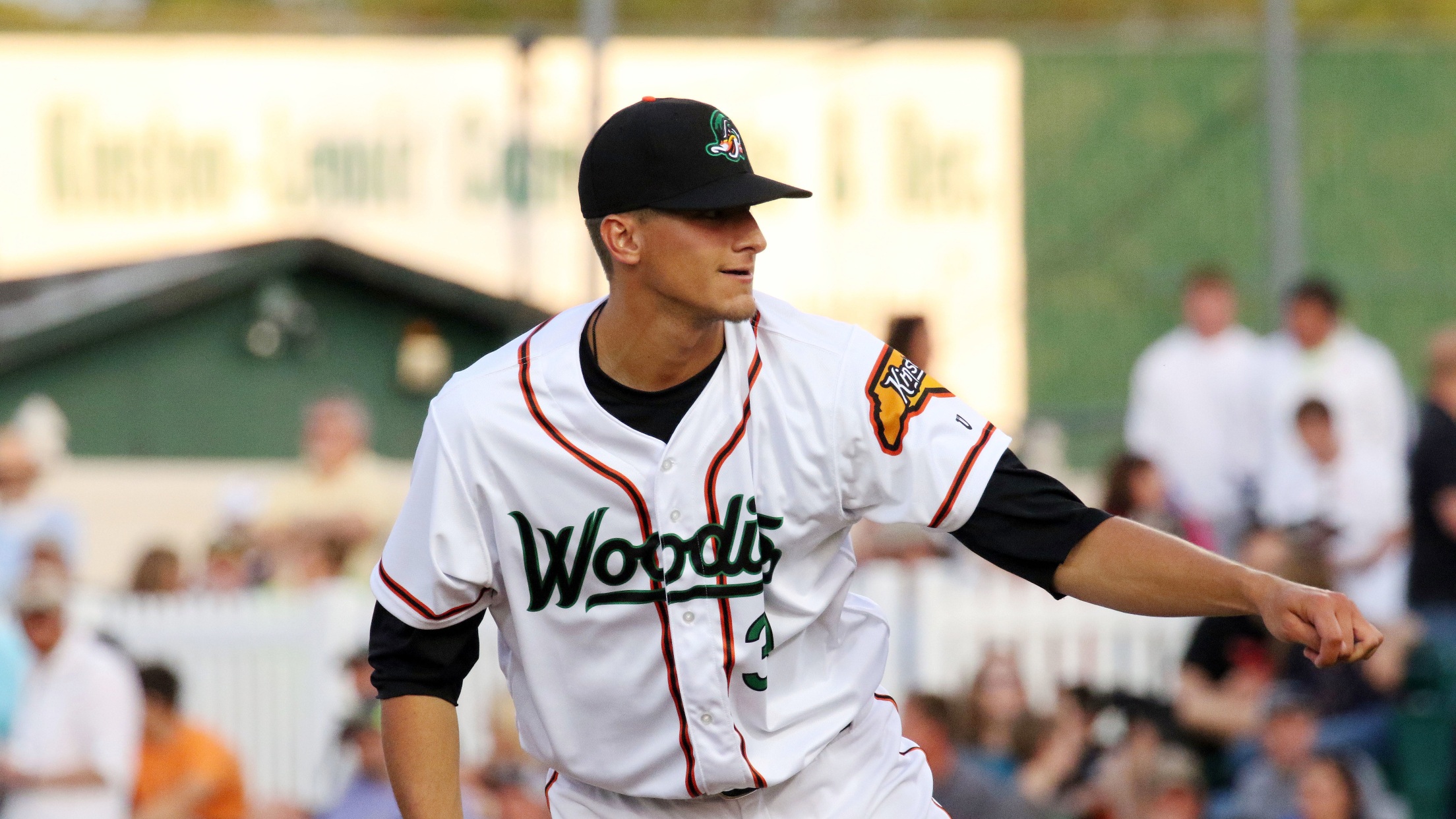 KINSTON, NC -Brett Martin's longest start of the season propelled the Wood Ducks (31-31, 55-76) over the Hillcats (80-51, 40-22) by a 6-2 final on Saturday night. Matt Lipka also matched a career-high with four hits on the night - including a two-run home run.
Wood Ducks Continue Rolling; Claim Series from Astros
Three homers, a quality start, and error-free defense led the Woodies to victory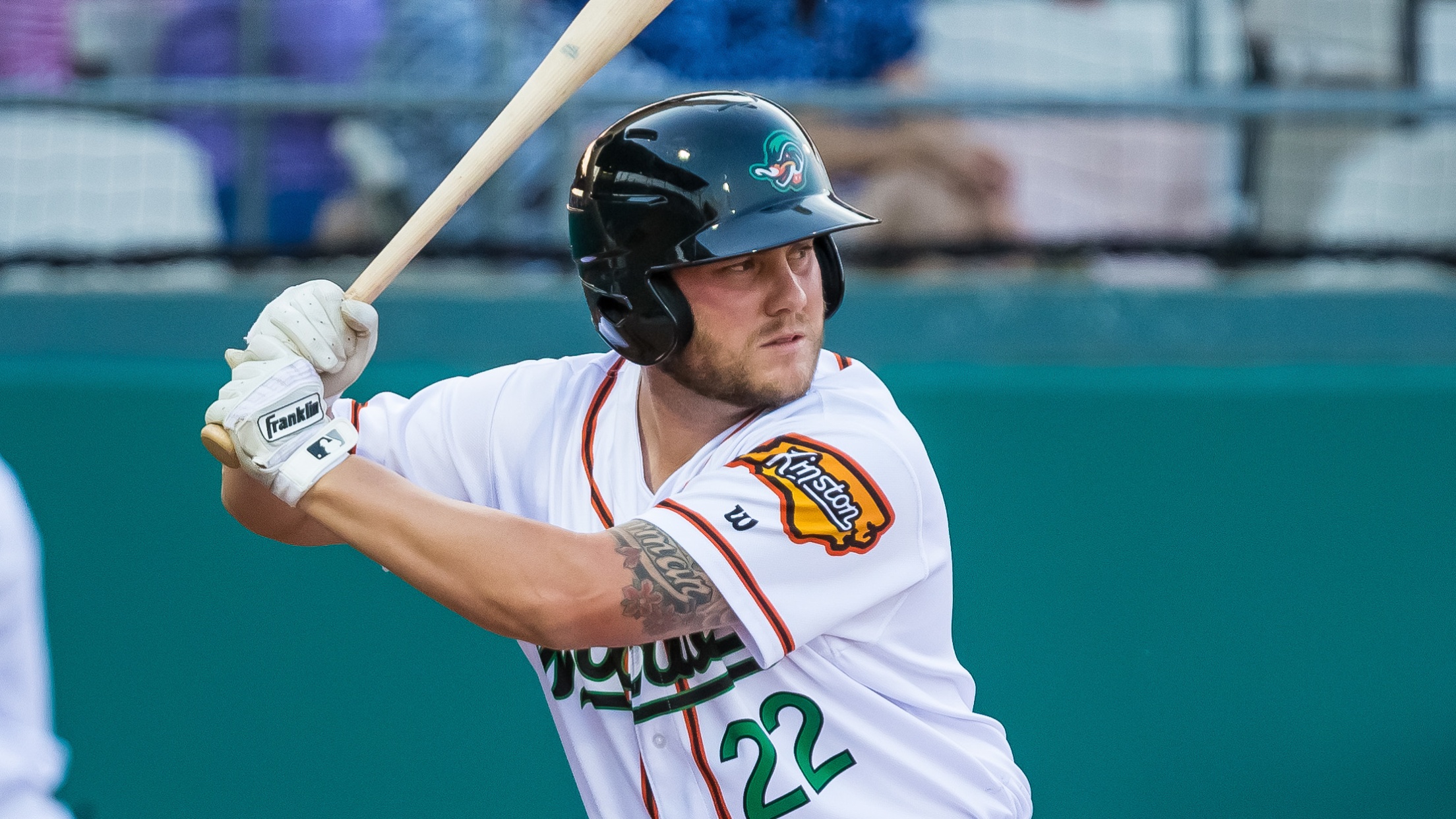 BUIES CREEK, NC -Emerson Martinez won his second consecutive start and the Down East (25-24, 49-69) offense exploded for a home run derby in a 9-3 win over Buies Creek (31-17, 68-50). Martinez worked into the eighth inning with only one walk in his 11th quality start of the season.
MiLB announces July Players of the Month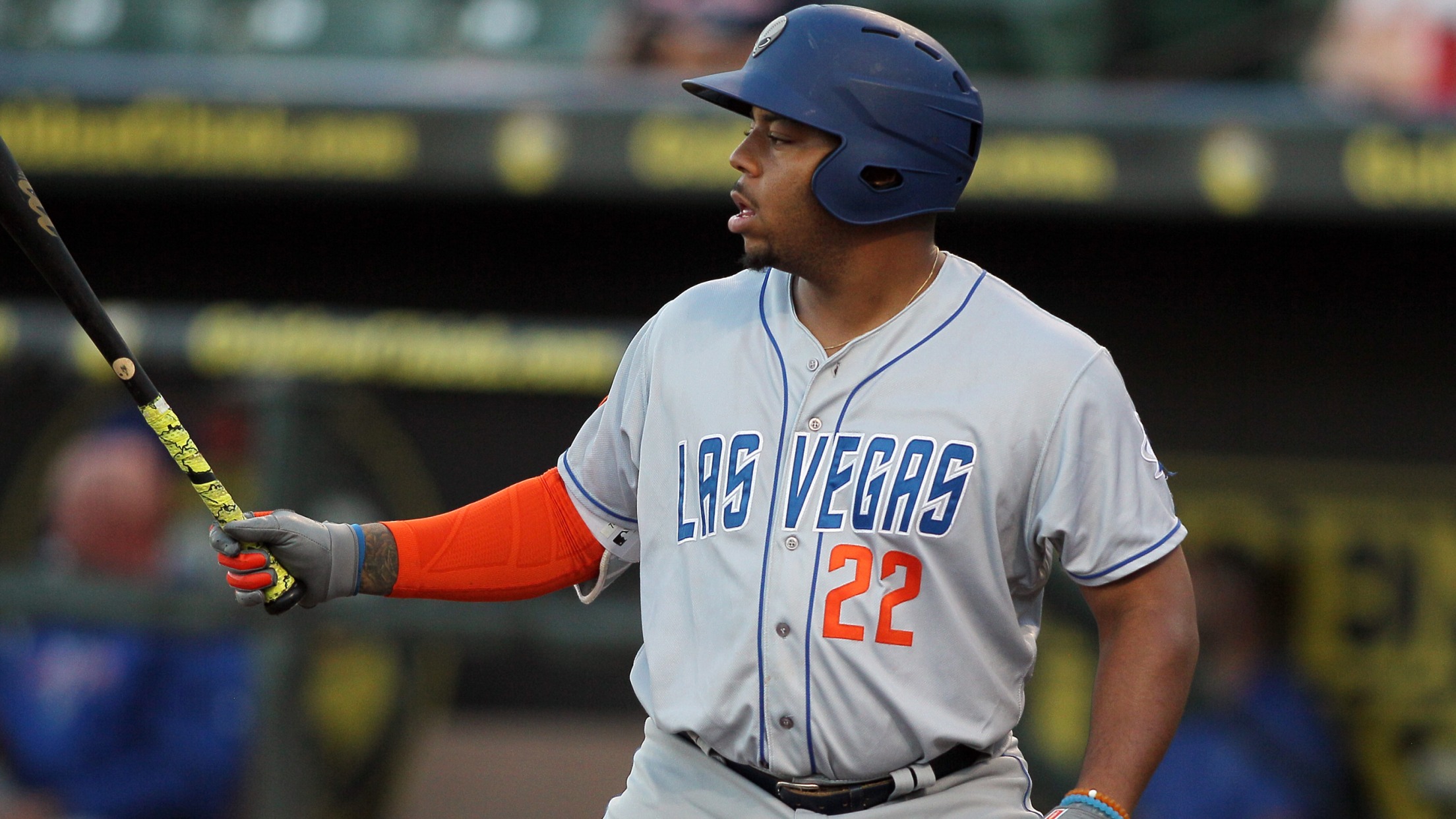 ST. PETERSBURG, Fla. -- Minor League Baseball today announced its July Player of the Month Award winners for all leagues. Each winner will receive an award from Minor League Baseball in recognition of the honor.
Matt Lipka Named Carolina League Player of the Month
Rewared for his tremendous July, Lipka is the first Wood Duck to earn POTM honors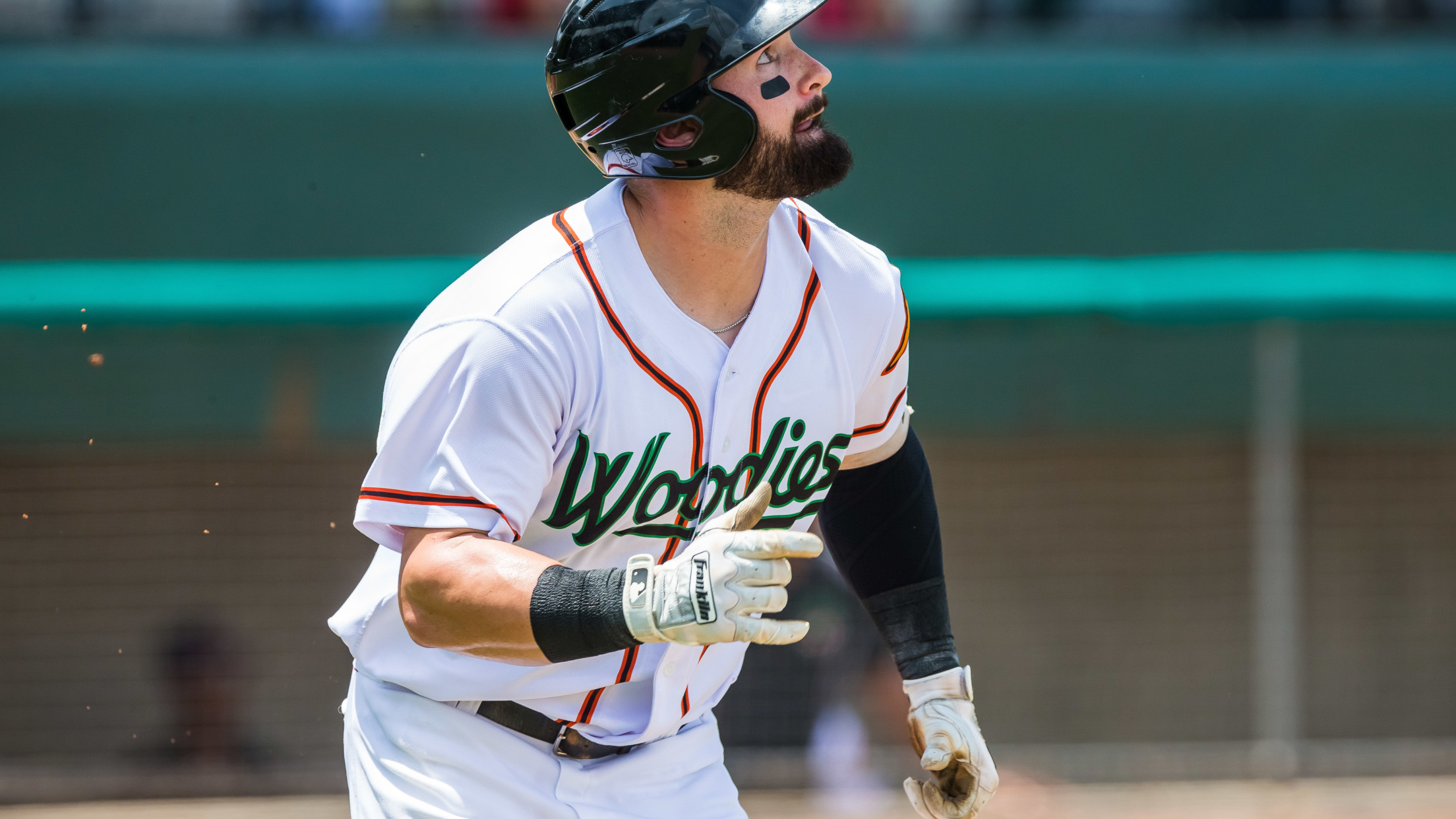 KINSTON, NC - On Monday afternoon Minor League Baseball announced its players of the month for July and Down East outfielder Matt Lipka was named winner for the Carolina League.Lipka, 25, played in 28 games in July and led the league in several statistics including hits (38), RBI (23), extra-base
Wood Ducks Win Third Sraight
A strong pitching effort was supported by Lipka's big night.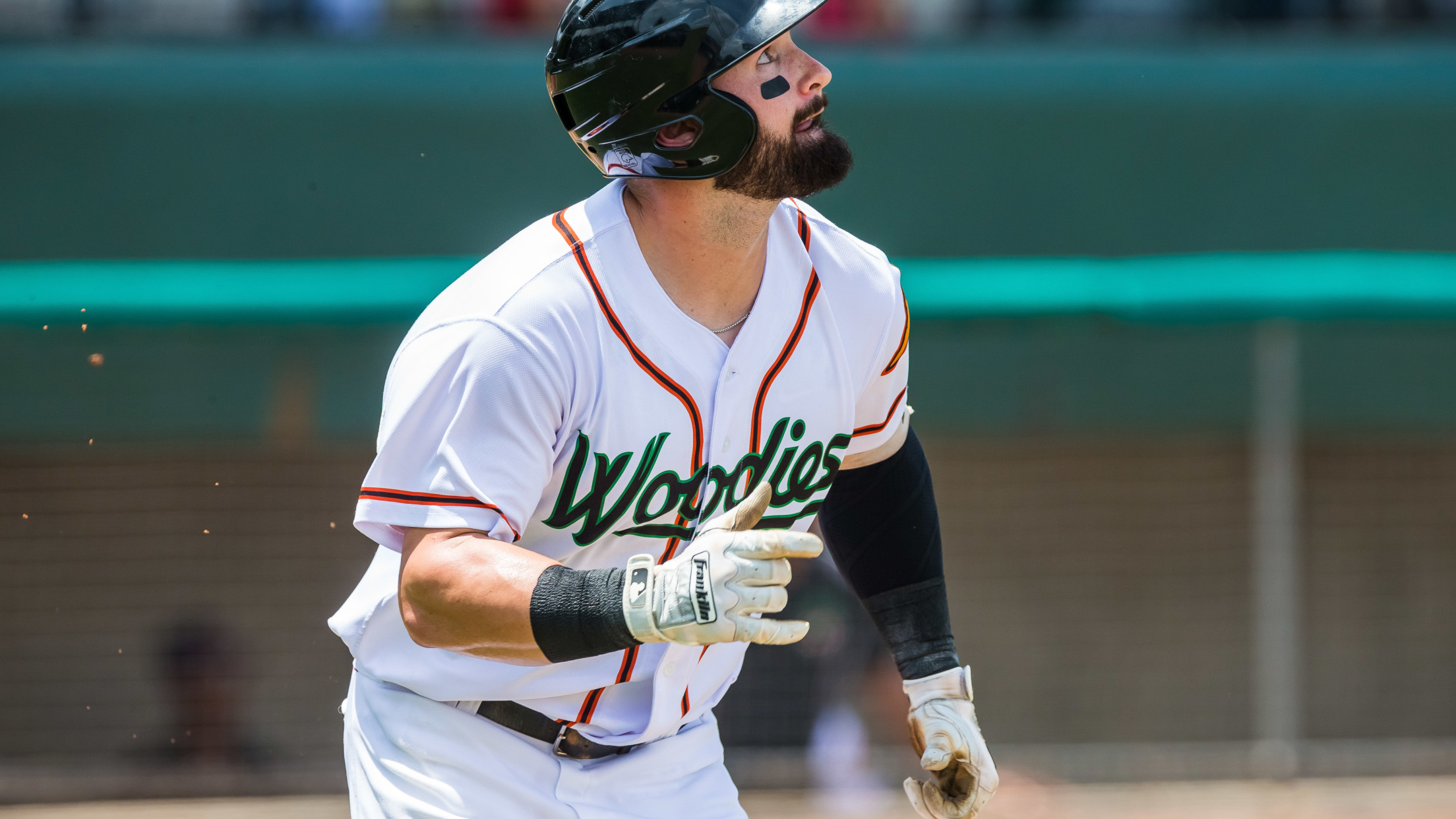 KINSTON, NC - Another three-run seventh inning catapulted the Wood Ducks (17-18, 41-63) to their third straight win and second against the Astros (23-12, 60-45) in a 5-2 final. Matt Lipka tallied three hits and three runs batted in to lead the offense.
Home Runs Doom Wood Ducks in Loss to Keys
A comeback effort came up just short in the last two innings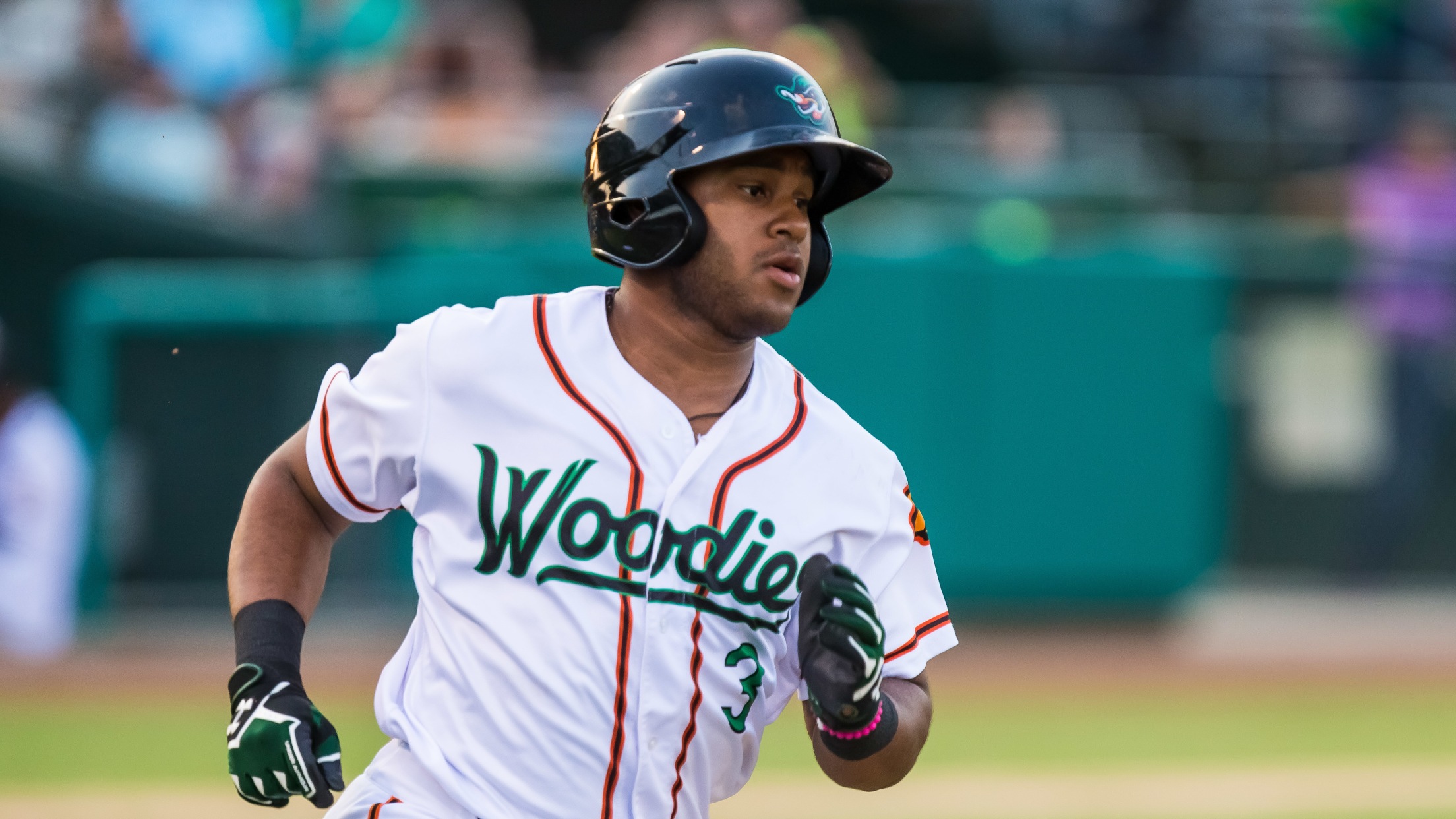 KINSTON, NC - Four homers from Frederick (8-14, 39-52) spiraled Down East (11-12, 35-57) into a hole they could not escape in an 8-6 defeat on Sunday. Multi-hit nights from Josh Morgan, Matt Lipka, and Preston Scott aided a four-run eighth, but the Woodies ultimately could not complete the comeback.
Wood Ducks Shine in All Facets Over Mudcats
Morgan and Lipka enjoy three-hit nights and the bullpen stands tall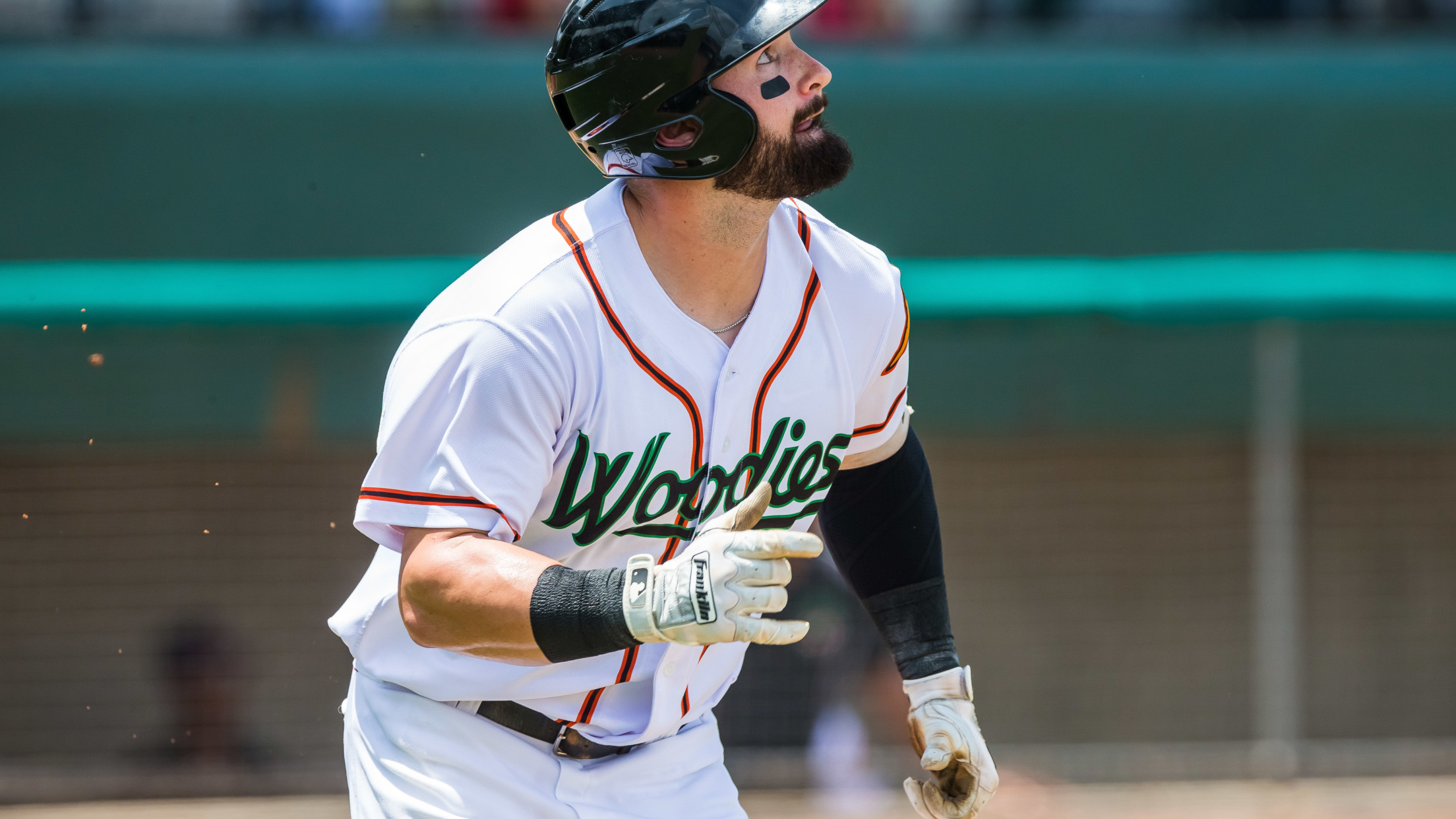 ZEBULON, NC - A rain delay could not damper the Wood Duck (10-10, 34-53) offense in a 6-3 victory over the Mudcats (10-11, 46-43) on Thursday night. Down East received multi-RBI nights from Carlos Garay and Matt Lipka to fuel the effort.
Wood Duck Offense Dominant in Series-Winner over Dash
Three more homers and 11 runs was plenty in the win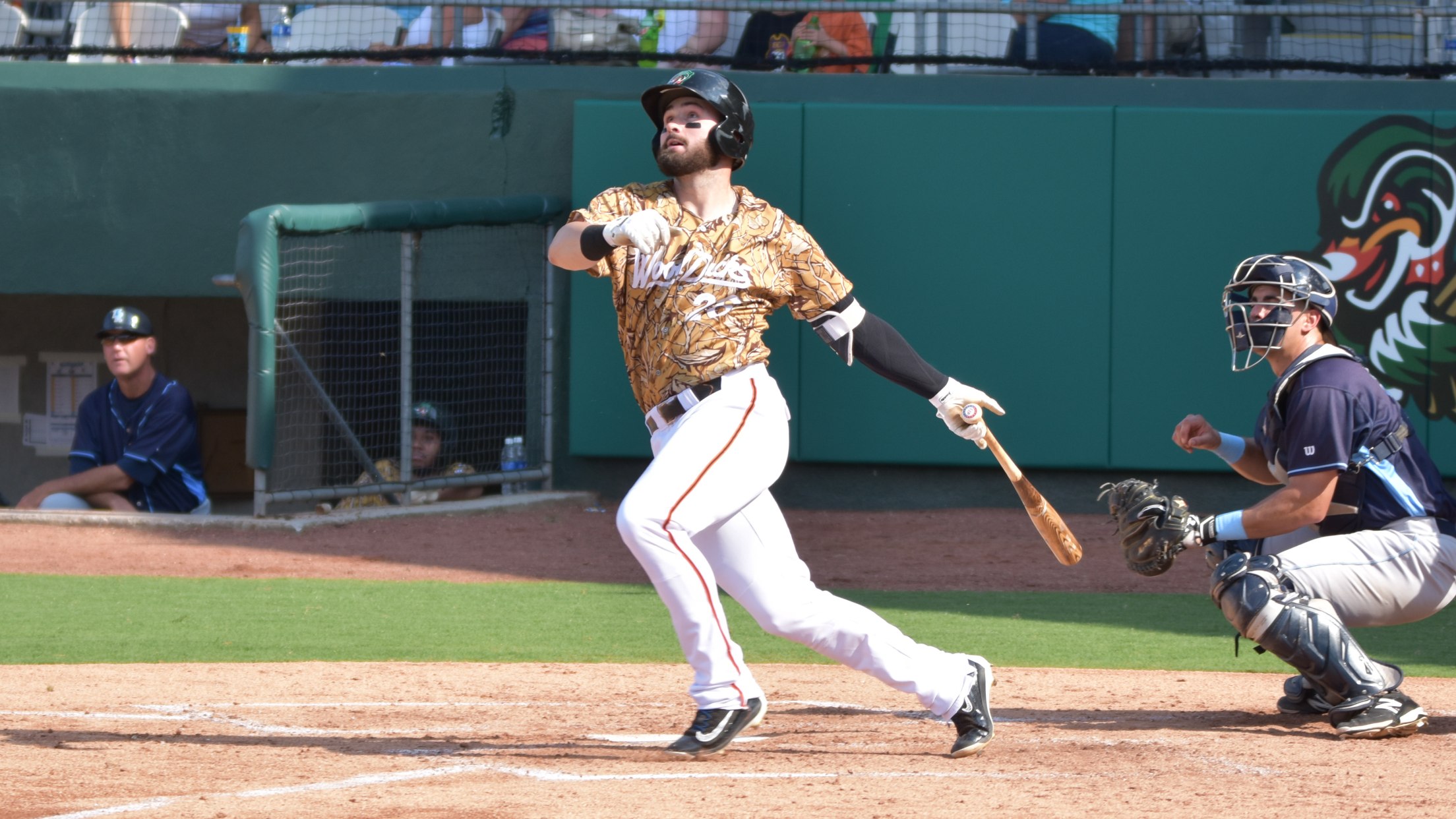 WINSTON-SALEM, NC - Another productive night for the offense supplied plenty of runs for Steven Bruce and the pitching staff in an 11-7 win over Winston-Salem (6-9, 30-55) on Thursday night. Down East (8-6, 32-51) had three homers to tie a season-high and had five starters record multiple hits.