Dahl's Homers Extend Sounds Win Streak to Six
Nashville's division lead grows to over four games after David Dahl's multi-homer night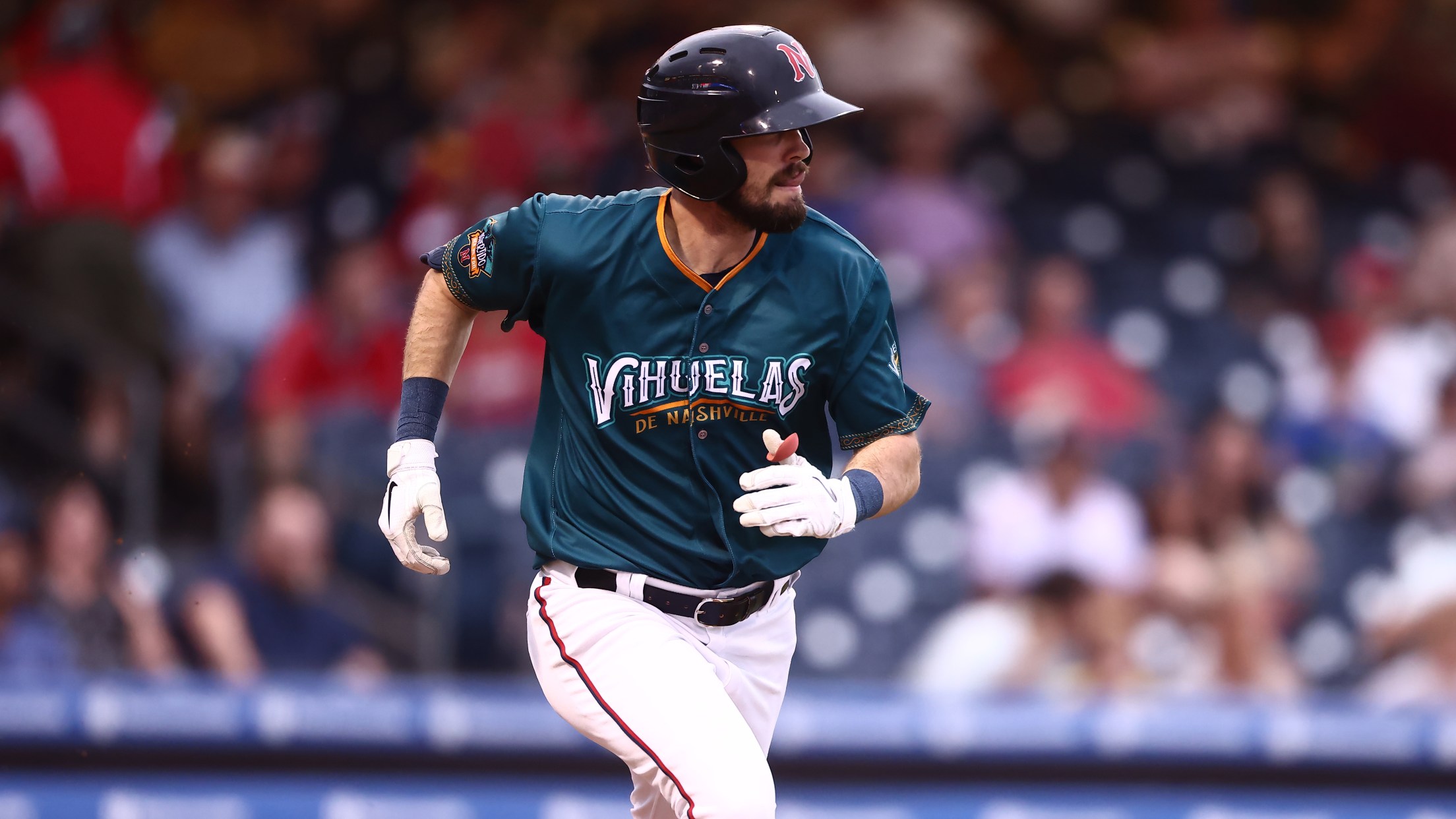 David Dahl put the Sounds up early with home runs in each of his first two at-bats as the Nashville Sounds held off the Columbus Clippers for a 6-2 in on Thursday night at Huntington Park.
Sounds Rout Columbus For Fifth Straight Win
Dylan File strikes out eight, Nashville mashes 12 hits to run away from Clippers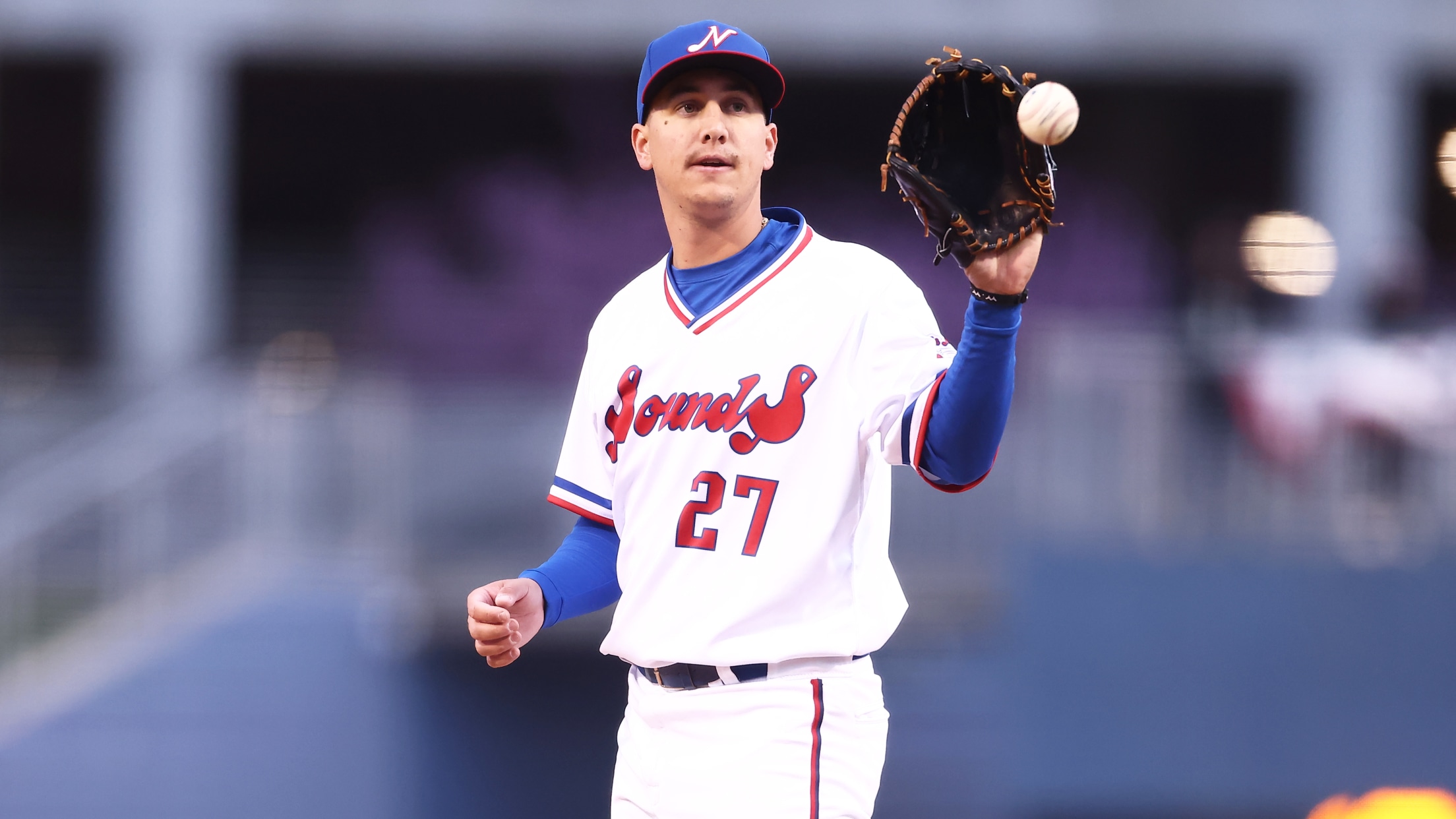 The Nashville Sounds cruised to a 9-3 win over the Columbus Clippers on Wednesday night, using seven quality innings from starter Dylan File and clutch hitting from Pablo Reyes and Tyler White to take their fifth straight win.
Sounds Take Series in Front of Sellout Crowd
Sounds grab lead early, coast to 7-4 victory in front of 11,263 fans at First Horizon Park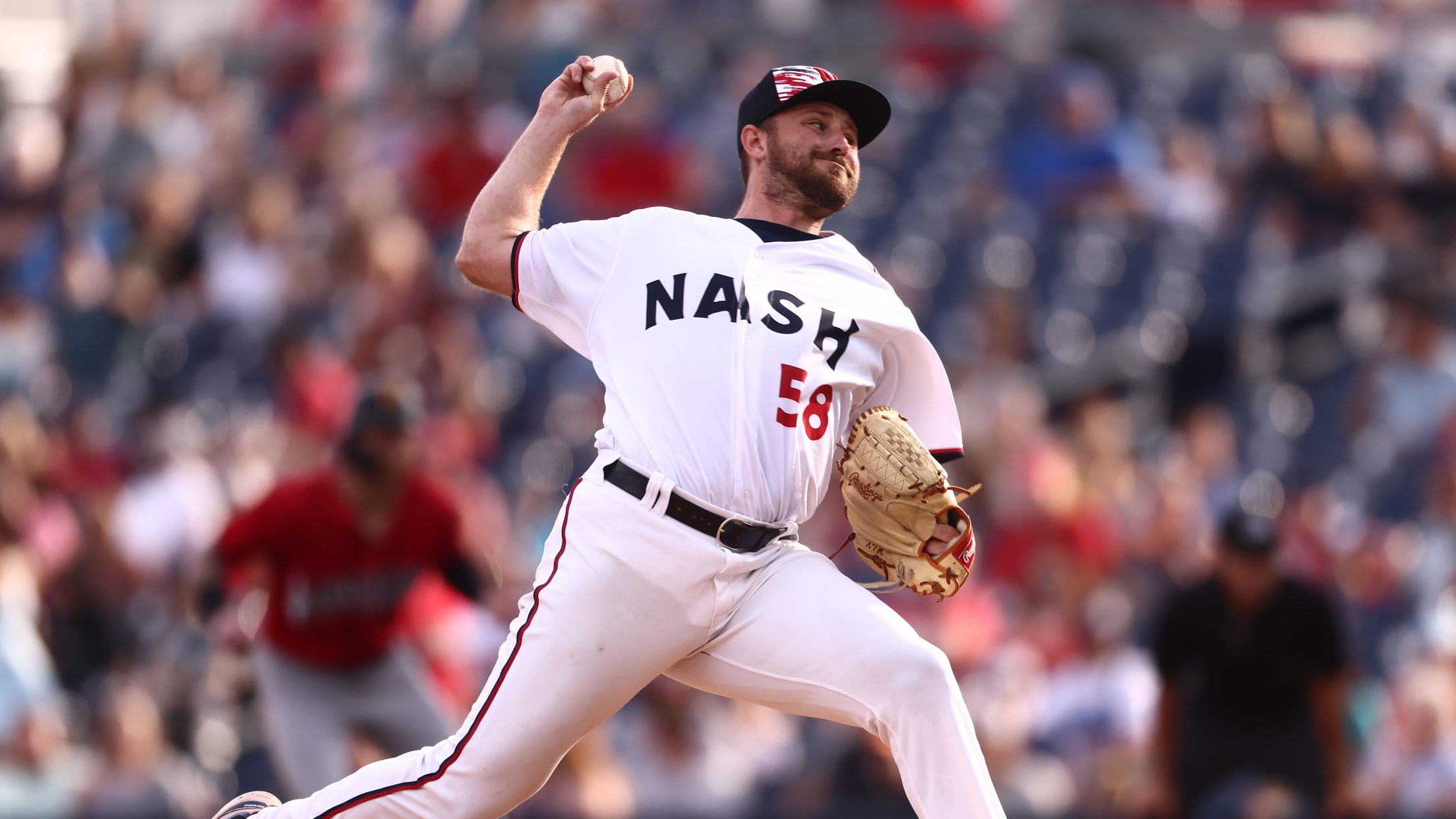 The Nashville Sounds took control with a three-run first inning and a four-run third inning on their way to a 7-4 win over the Indianapolis Indians in front of 11,263 fans at First Horizon Park on Sunday night. The victory was Nashville's fourth in the six-game series.
Singleton's Blast Lifts Sounds Past Indians
Sounds erase early 5-run deficit, go-ahead with Singleton's two-run homer in 8th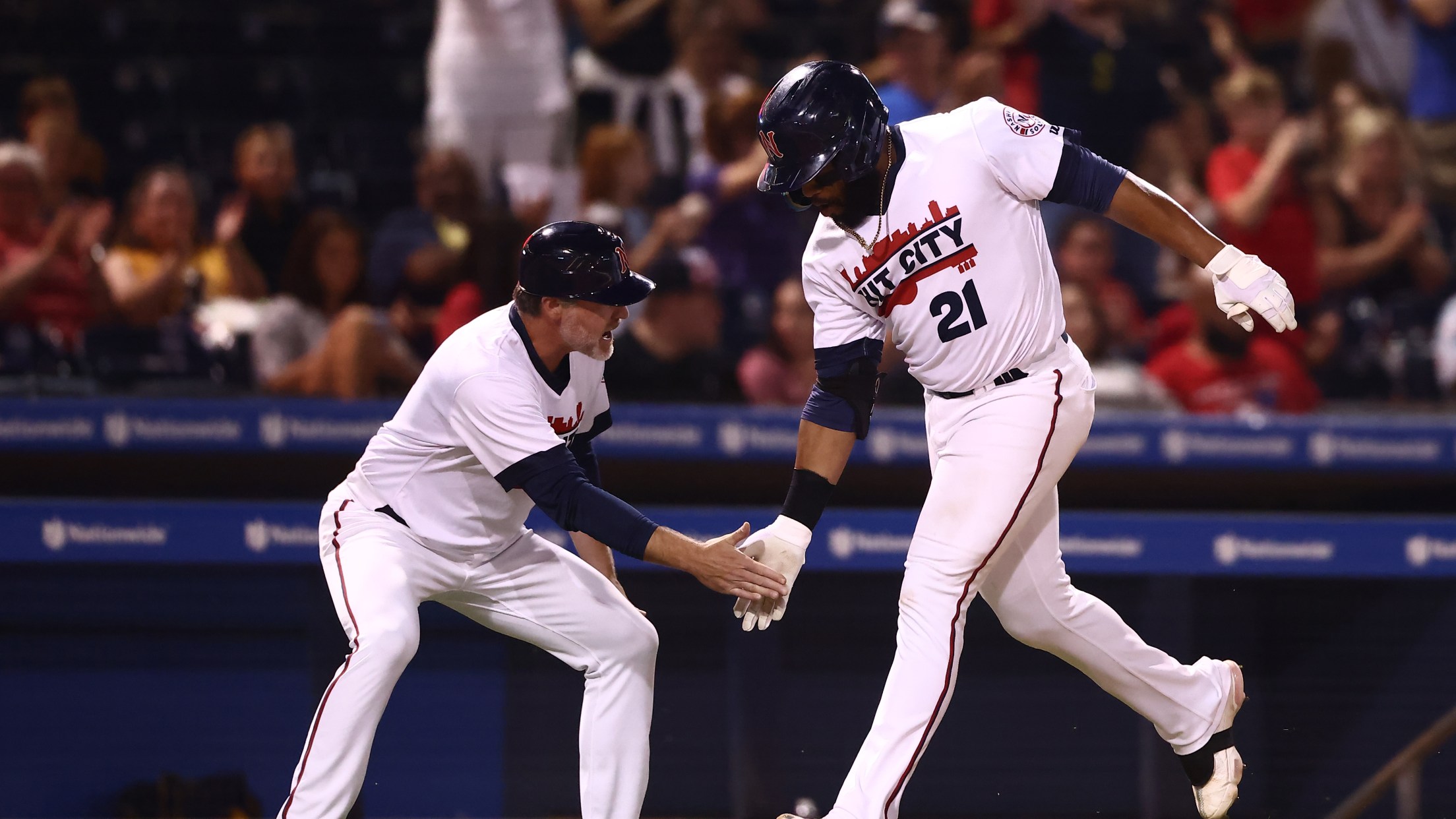 Jon Singleton demolished a go-ahead two-run home run in the eighth inning to put the Sounds ahead in a 10-8 win over the Indianapolis Indians in front of 8,279 fans at First Horizon Park on Saturday night.
Small Leads Vihuelas de Nashville to Victory
Nashville starter Ethan Small strikes out season high in 2-1 win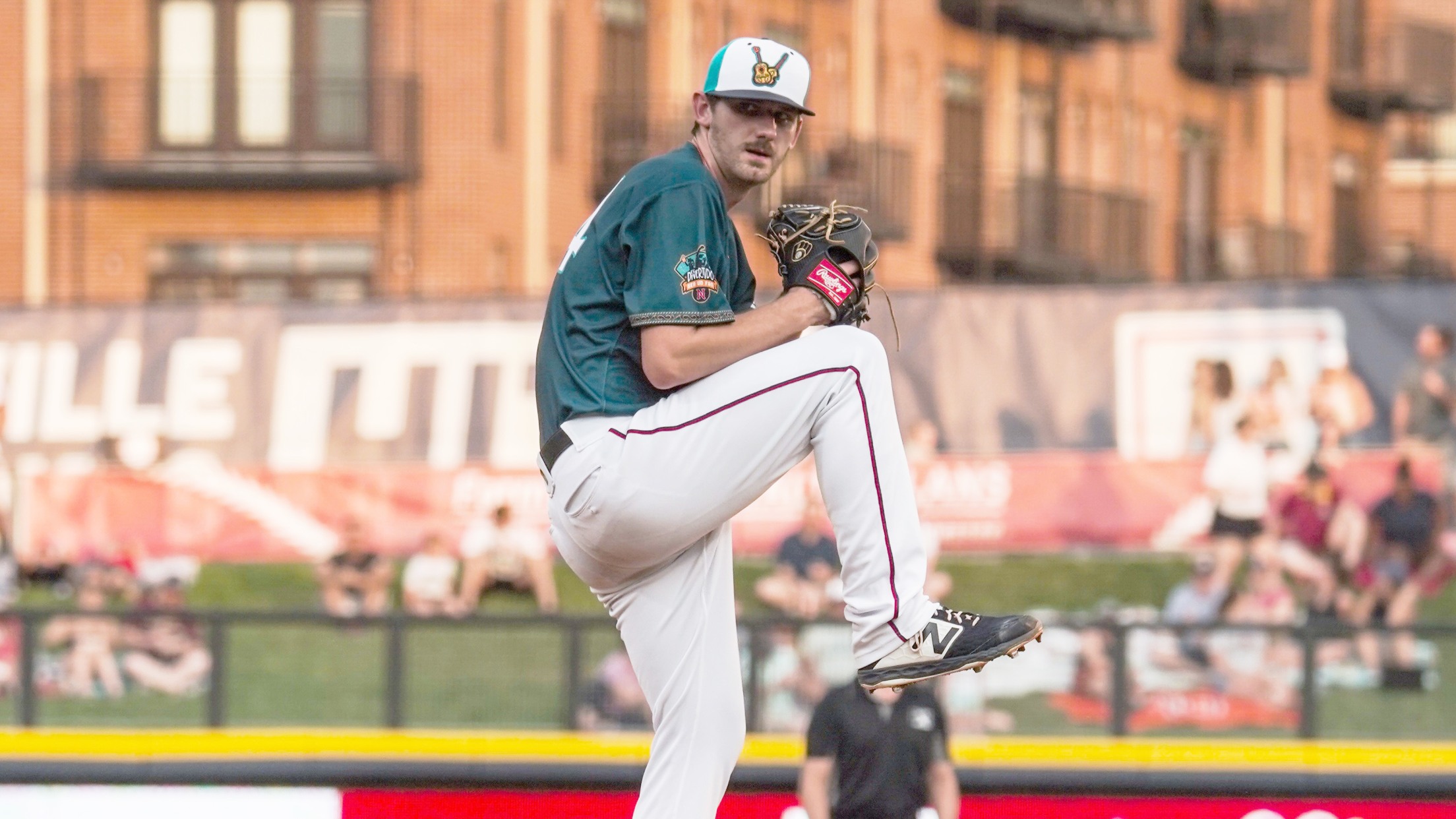 Ethan Small (W, 4-3) had a season high 10 strikeouts, tossing 7.0 innings of one-run baseball as the Vihuelas de Nashville came out on top 2-1 in front of 10,914 fans at First Horizon Park on Saturday night.
Battling Sounds Drop Series Finale
Nashville ends with series split despite erasing several deficits on Sunday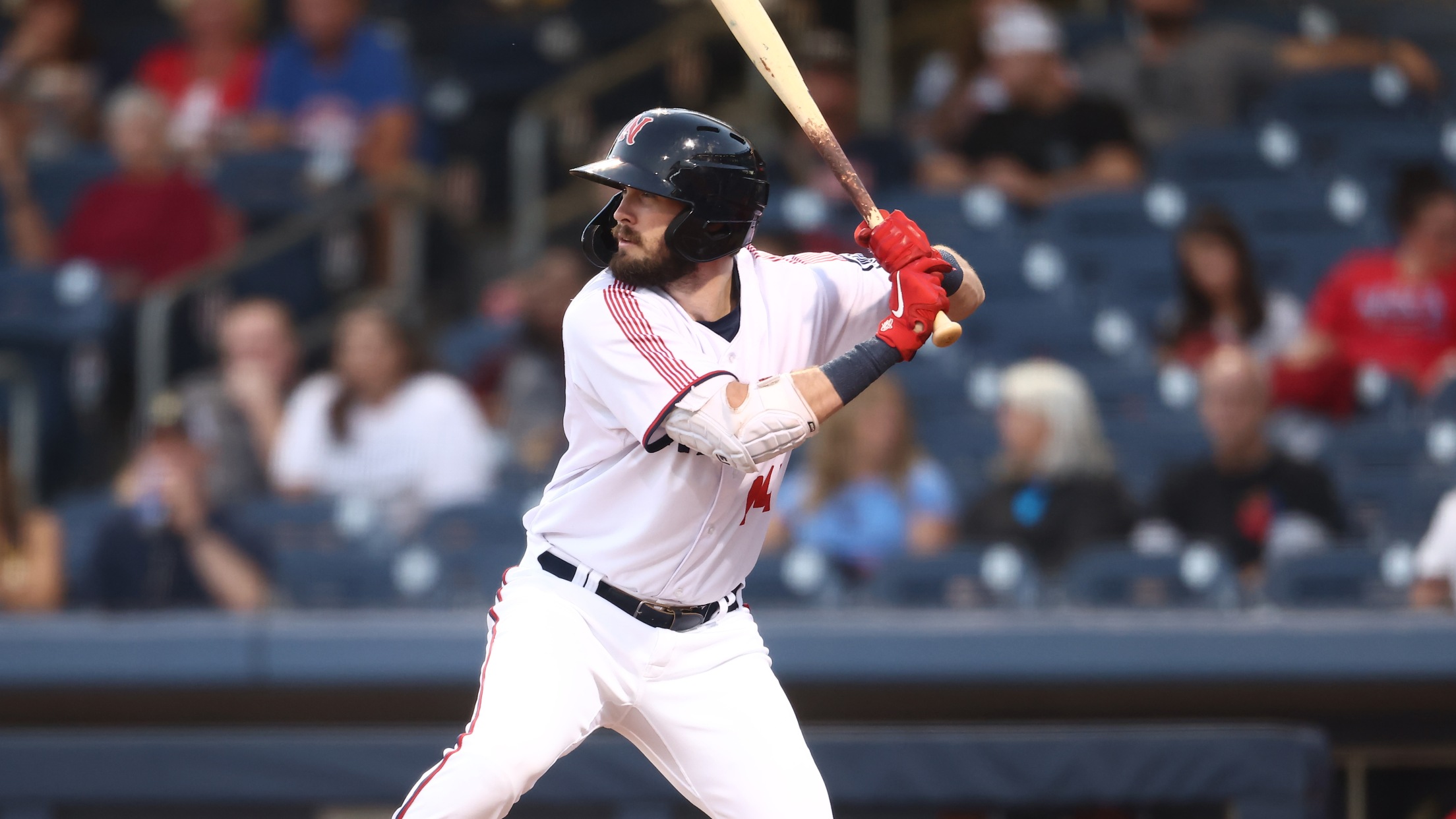 The Nashville Sounds fought back after getting behind early on Sunday but came up short in a 7-6 loss to the Memphis Redbirds on Sunday afternoon at AutoZone Park. The Sounds split the six-game series in Memphis as they remain 1.5 games ahead of the Redbirds in the International League
Sounds Come Up Just Short in Memphis
Nashville gets within a run but could not overcome a seven-run deficit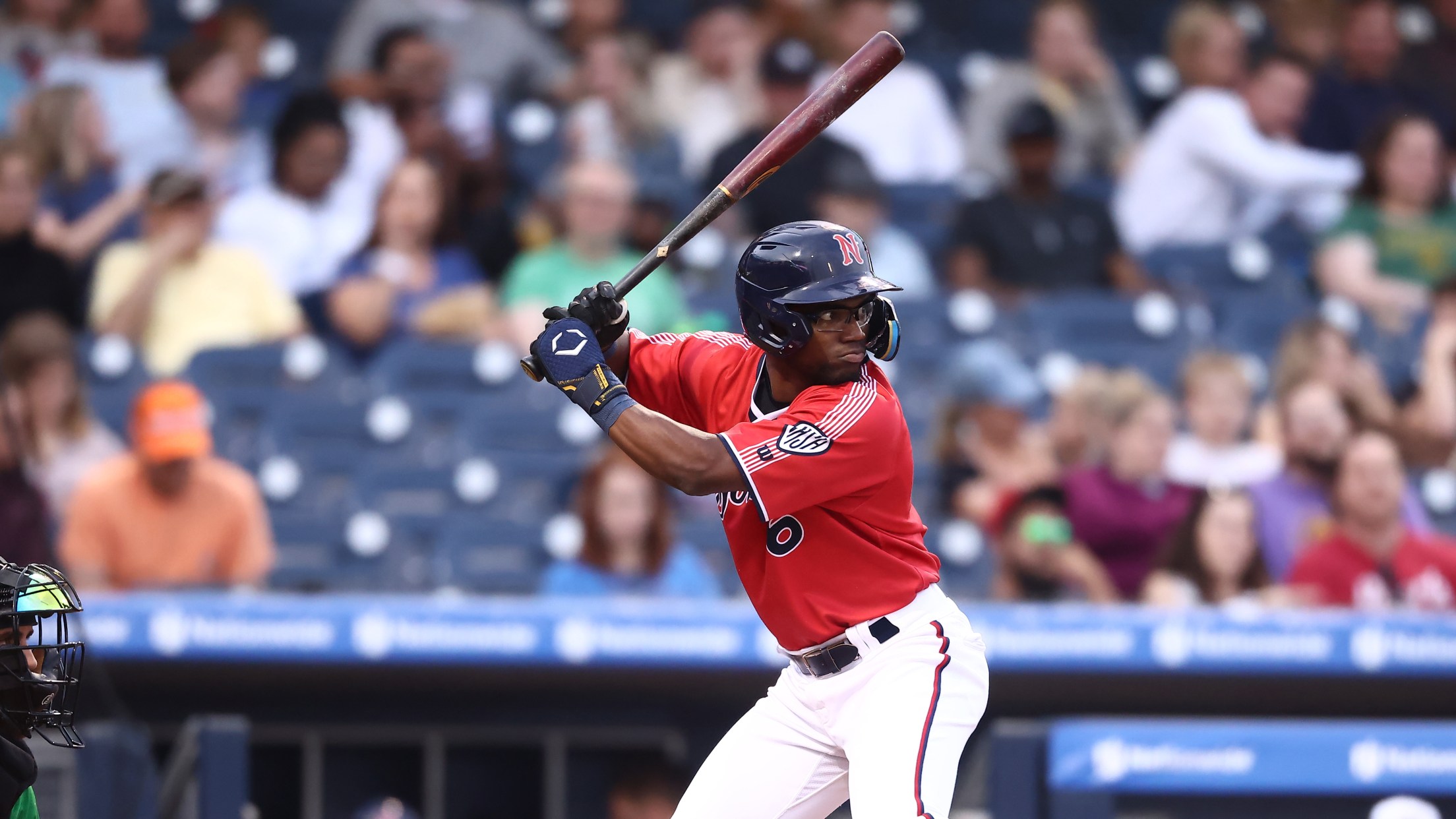 MEMPHIS, Tenn. – The Nashville Sounds plated six unanswered runs over the final five innings but ended up a run short in a 7-6 loss to the Memphis Redbirds on Thursday night at AutoZone Park. The Redbirds sent 11 batters to the plate in a six-run third inning to lead
Sounds Stifled in Series Opener at Memphis
Redbirds Hit Two Homers as Nashville's Slump Continues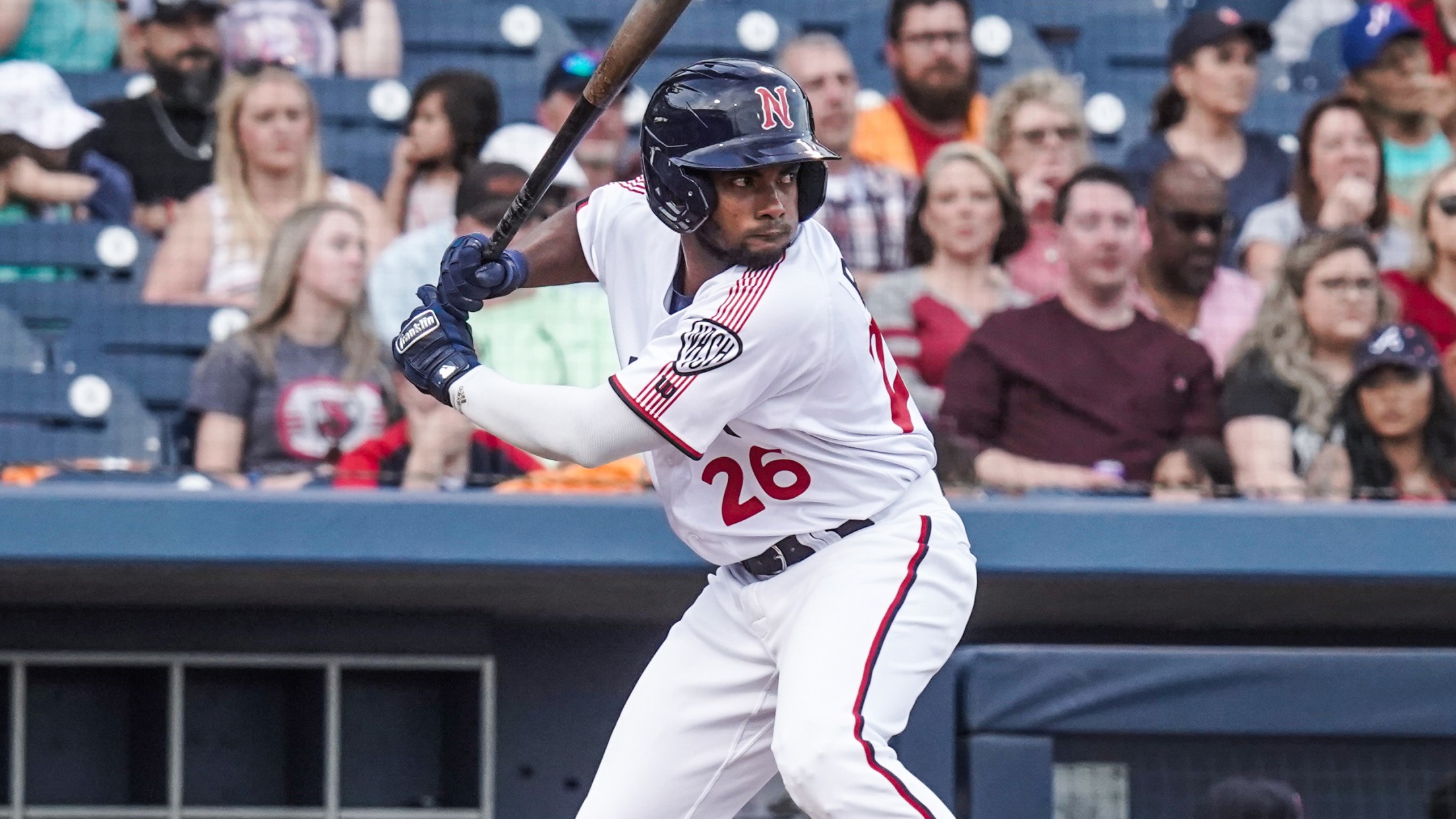 Ali Sanchez's three-run blast in the fifth inning gave the Memphis Redbirds the boost they needed, pulling ahead to take a 7-3 win over the Nashville Sounds in the opening game of the six-game series at AutoZone Park on Tuesday night.
Sounds Swept by Norfolk in Doubleheader 
Losing skid reaches five games for Nashville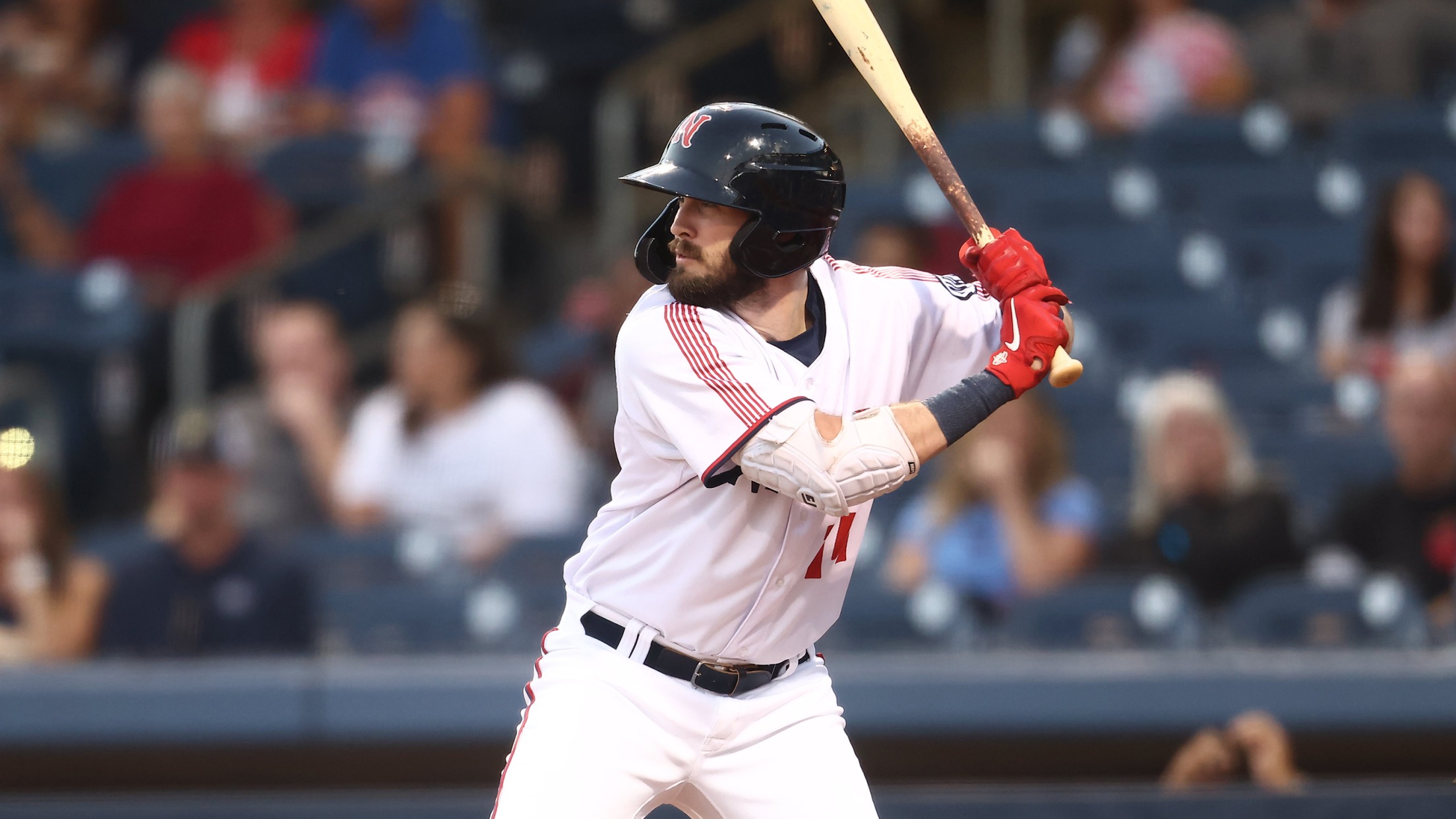 The Norfolk Tides scored a pair of tight victories over the Nashville Sounds in front of 8,144 fans at First Horizon Park Thursday night. The pair of losses dropped Nashville's record to 34-22 and extended their losing streak to five games.
Sounds Bounce Back to Even Series in Durham
Corey Ray's Grand Slam, Willy Adames' Homer Propels Nashville Past Bulls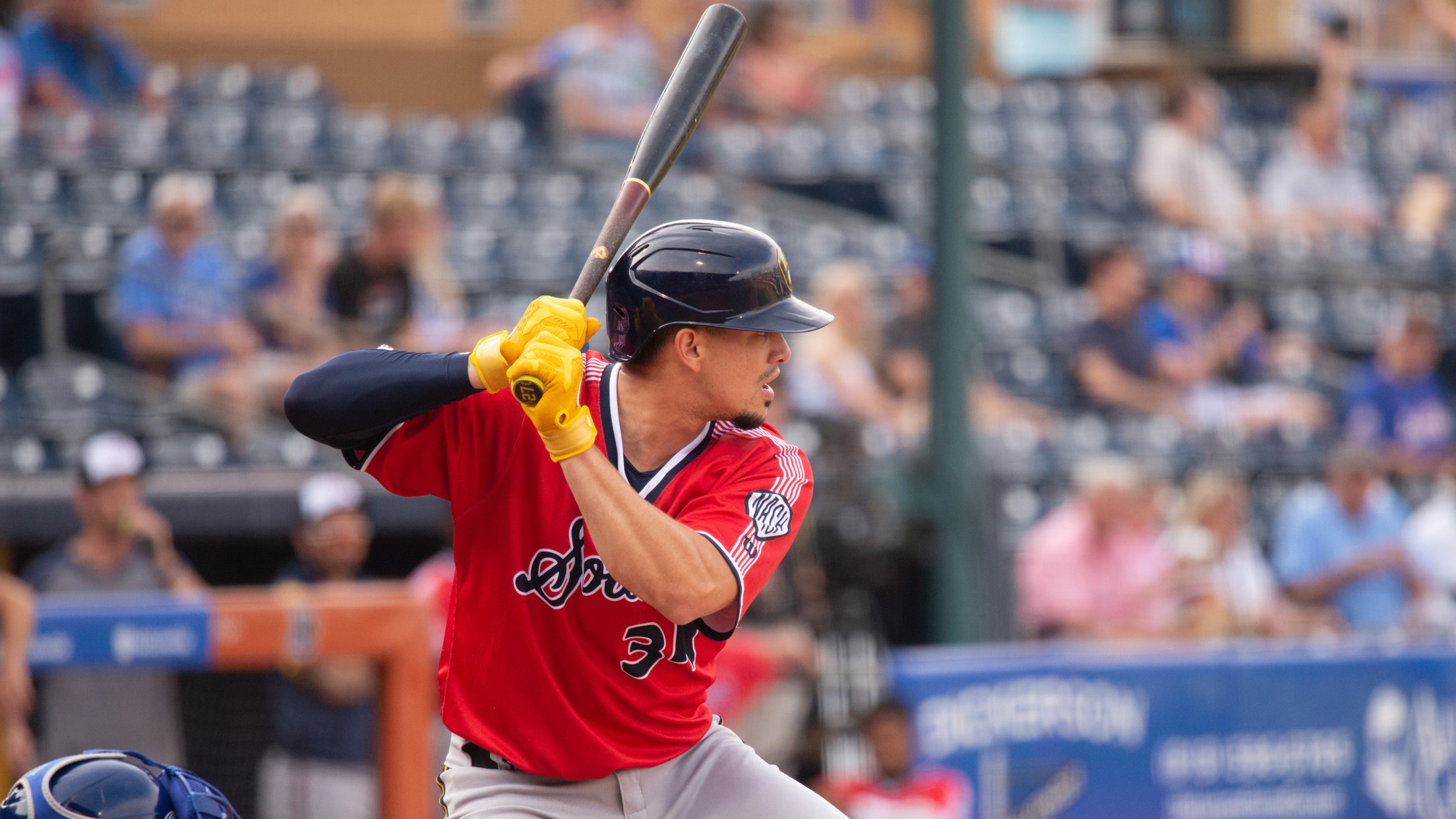 Corey Ray hit a second inning grand slam, giving the Nashville Sounds the jolt they needed to take aa 8-4 win over the Durham Bulls on Friday night at Durham Bulls Athletic Park.
Jonathan Davis Leads Sounds to Win over Bats
Center Fielder Drills Game-Tying Homer and Makes Spectacular Catch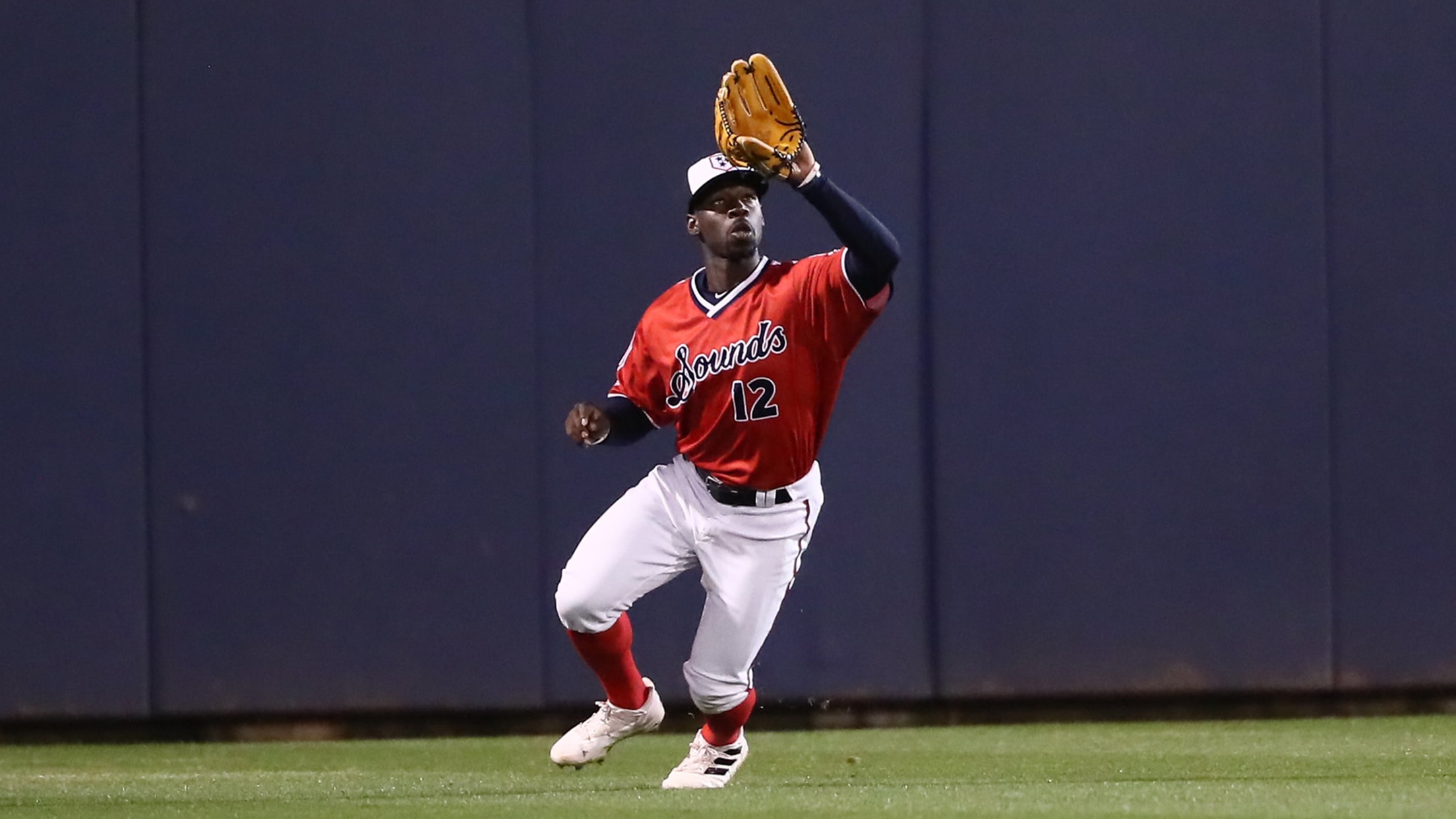 The Nashville Sounds rallied late to put together a 4-3 series-opening win over the Louisville Bats in front of 6,007 fans and nearly 300 dogs on a Tito's Tail Waggin' Tuesday at First Horizon Park.
Sounds Rally Late but Fall Short in Jacksonville
BriceTurang, Jon Singleton hit home runs in loss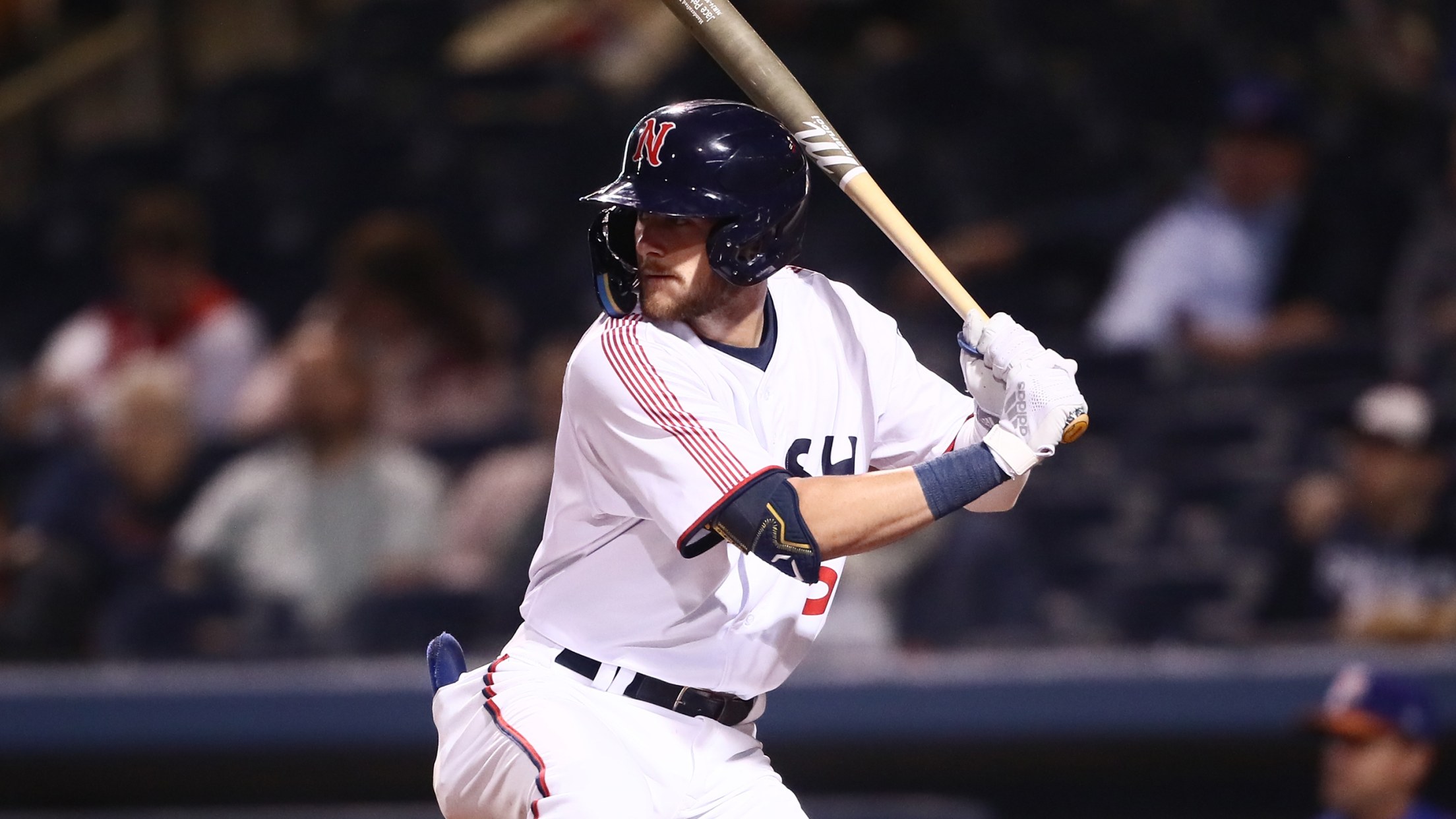 The Jacksonville Jumbo Shrimp scored four runs in the first inning and held on for a 7-5 win over the Nashville Sounds on Wednesday afternoon at 121 Financial Ballpark.
Sounds Rally in Ninth Inning to Sink Jumbo Shrimp
Jonathan Davis Gets Go-Ahead RBI Single, Mario Feliciano Cracks Four Hits in 3-2 Win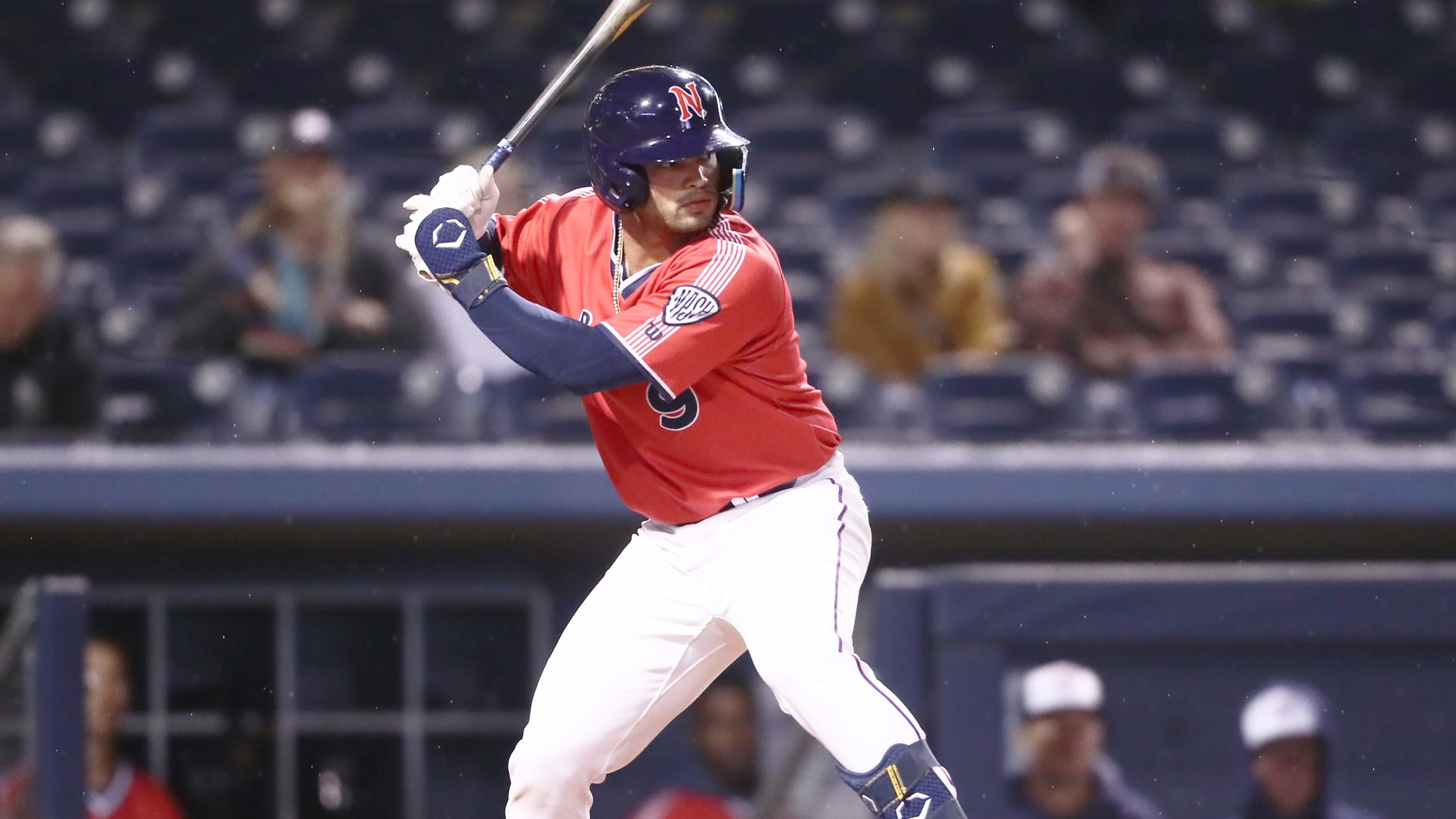 Jonathan Davis sent a ground ball through the vacated right side of the infield that scored the go-ahead run in the ninth inning as the Nashville Sounds took a 3-2 victory over the Jacksonville Jumbo Shrimp at 121 Financial Ballpark on Tuesday night.
Sounds Shutout Tides on Mother's Day
Jason Alexander picks up win as Nashville takes fifth-straight series to begin season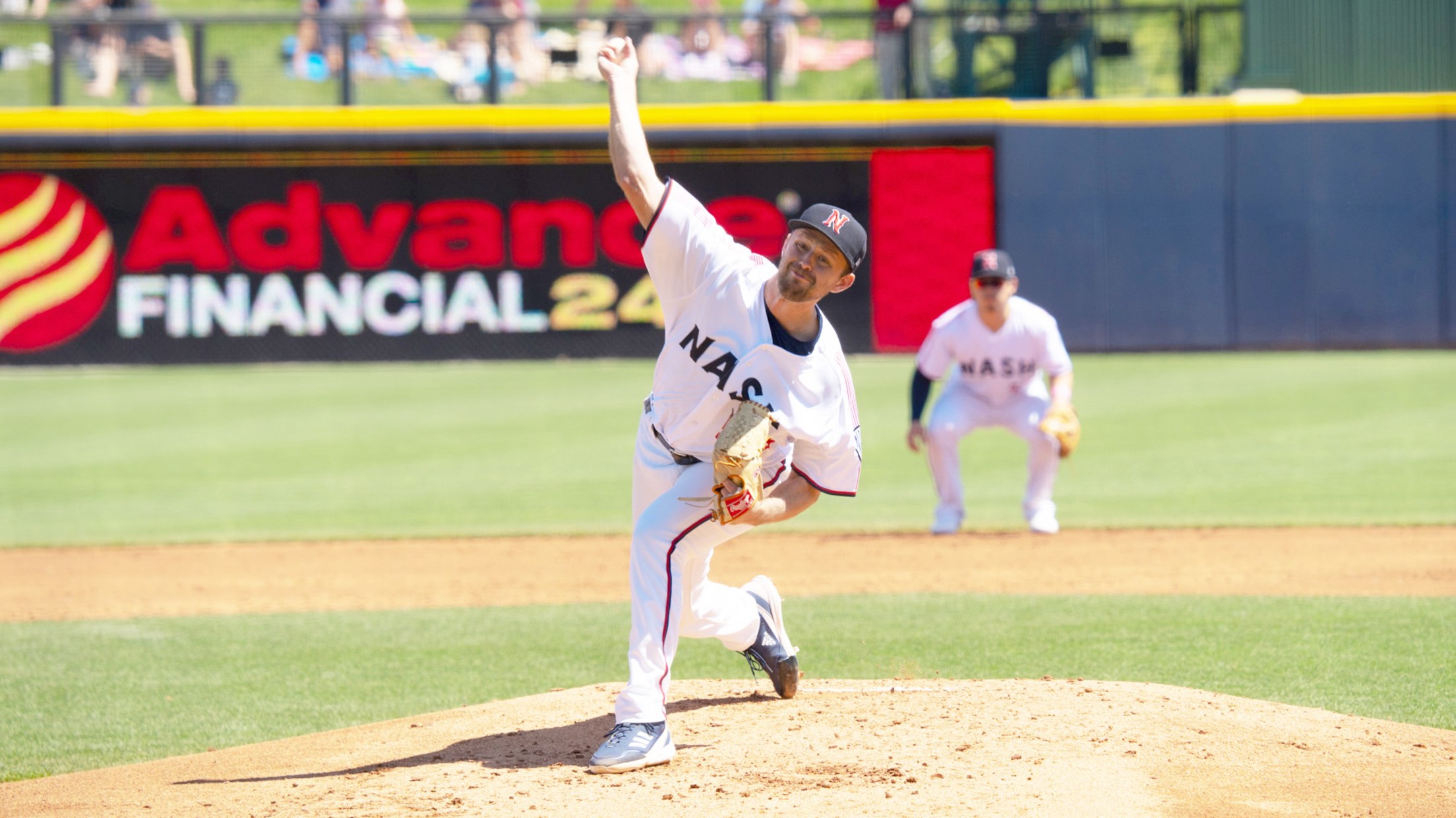 The Nashville Sounds closed out their six-game series against the Norfolk Tides with another shoutout, taking the finale 4-0 in front of 9,674 fans at First Horizon Park on Sunday afternoon.
Sounds Come Up Short, Fall to Saints
Multi-Hit Efforts by David Dahl, Brice Turang Not Enough in 4-1 Loss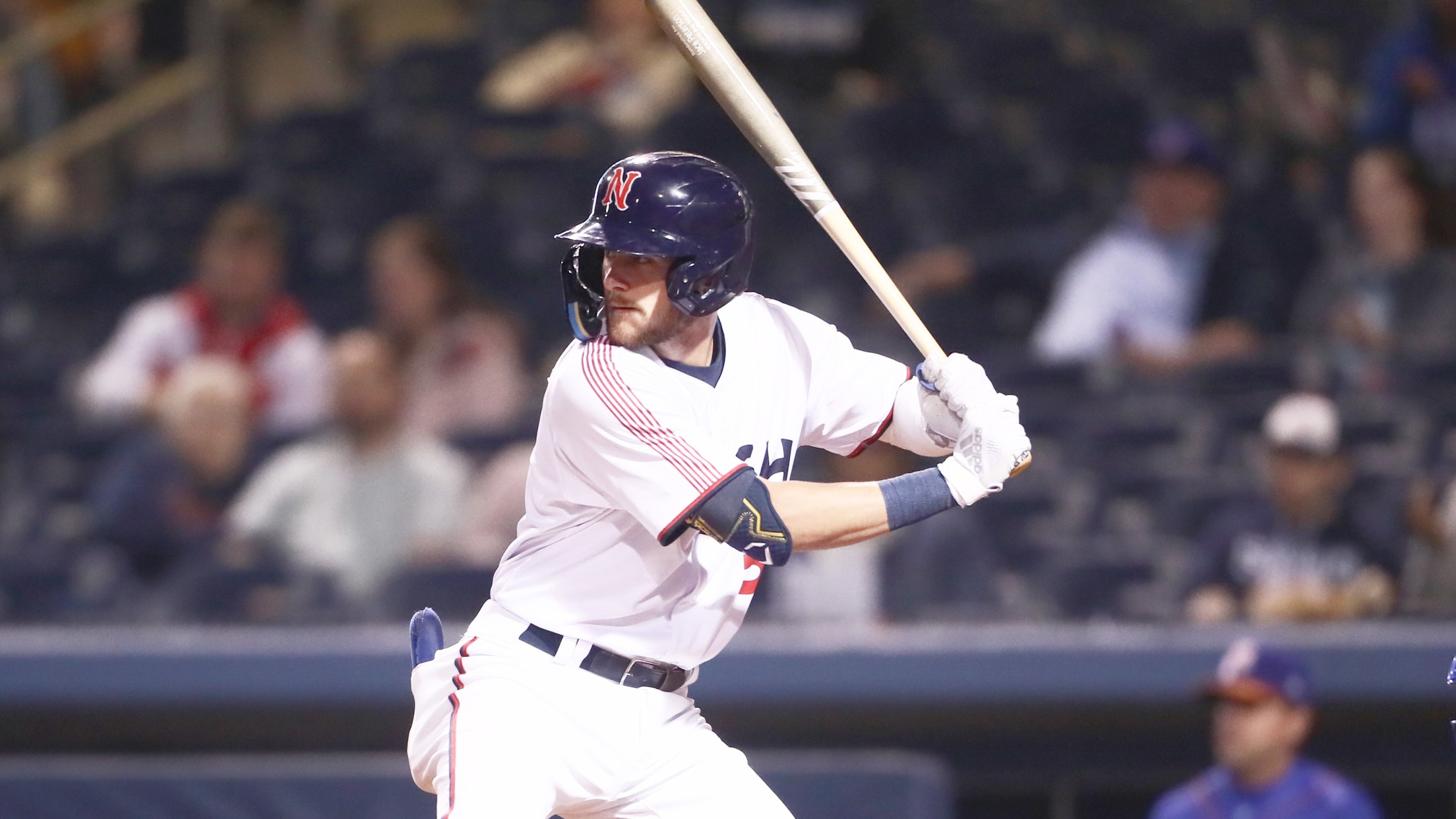 The Nashville Sounds' first trip to the Land of 10,000 Lakes did not go to plan, taking a 4-1 defeat to the St. Paul Saints on Tuesday night at CHS Field.
Quick Start Leads Nashville to Another Win at Gwinnett
Wilson Contributes Multi-RBI Night, Bullpen Shuts Down Stripers in 5-4 Victory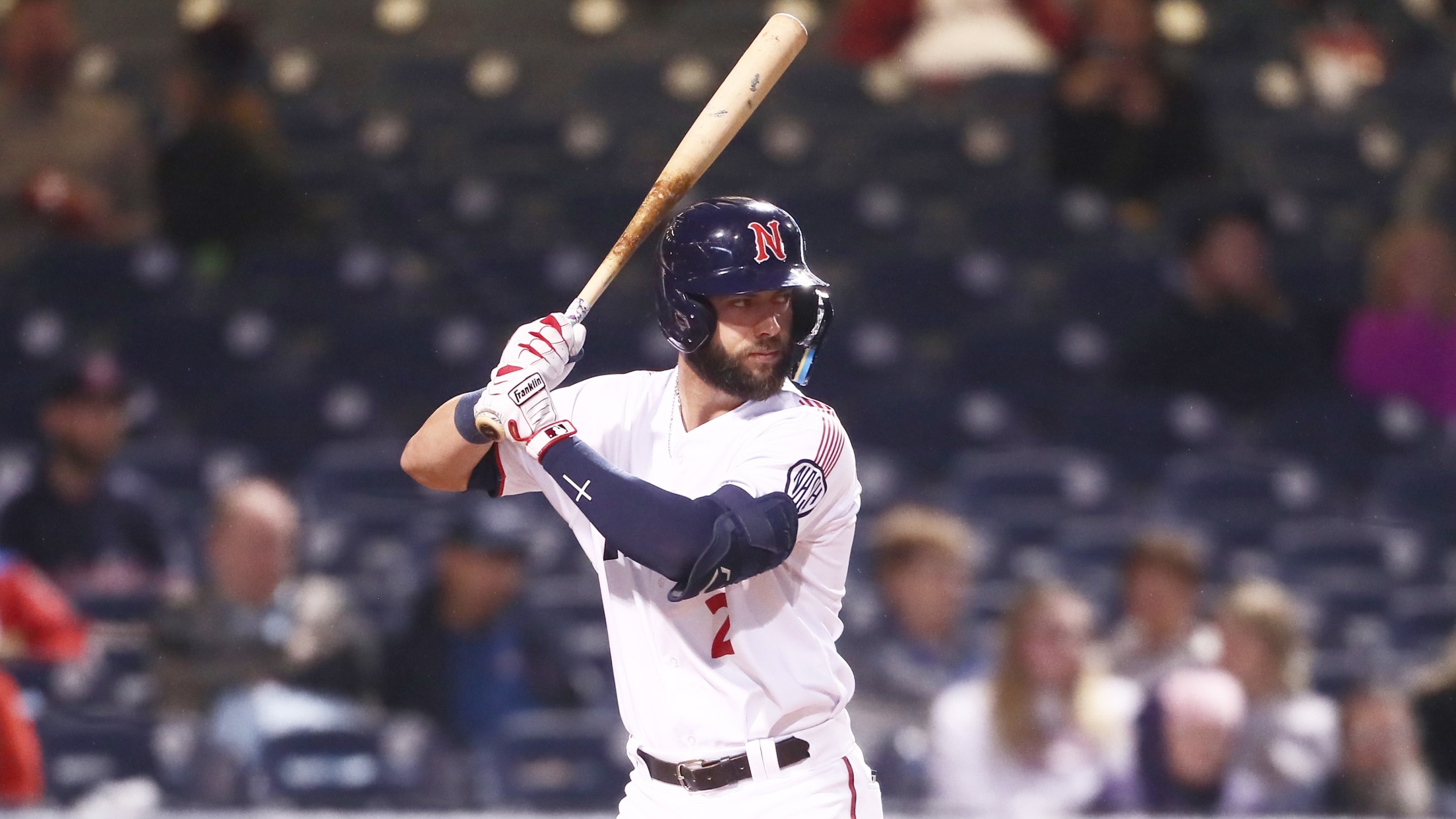 The Sounds jumped out to a 4-0 lead in the first inning and held the advantage throughout the night on their way to a 5-4 win on Thursday over Gwinnett at Coolray Field. Weston Wilson headlined the Nashville bats with a two-hit, two-RBI night.
Sounds Erase Five Run Deficit For Another Comeback Win
Dahl's Two-Run Blast Puts Nashville Ahead in 7-5 Victory at Gwinnett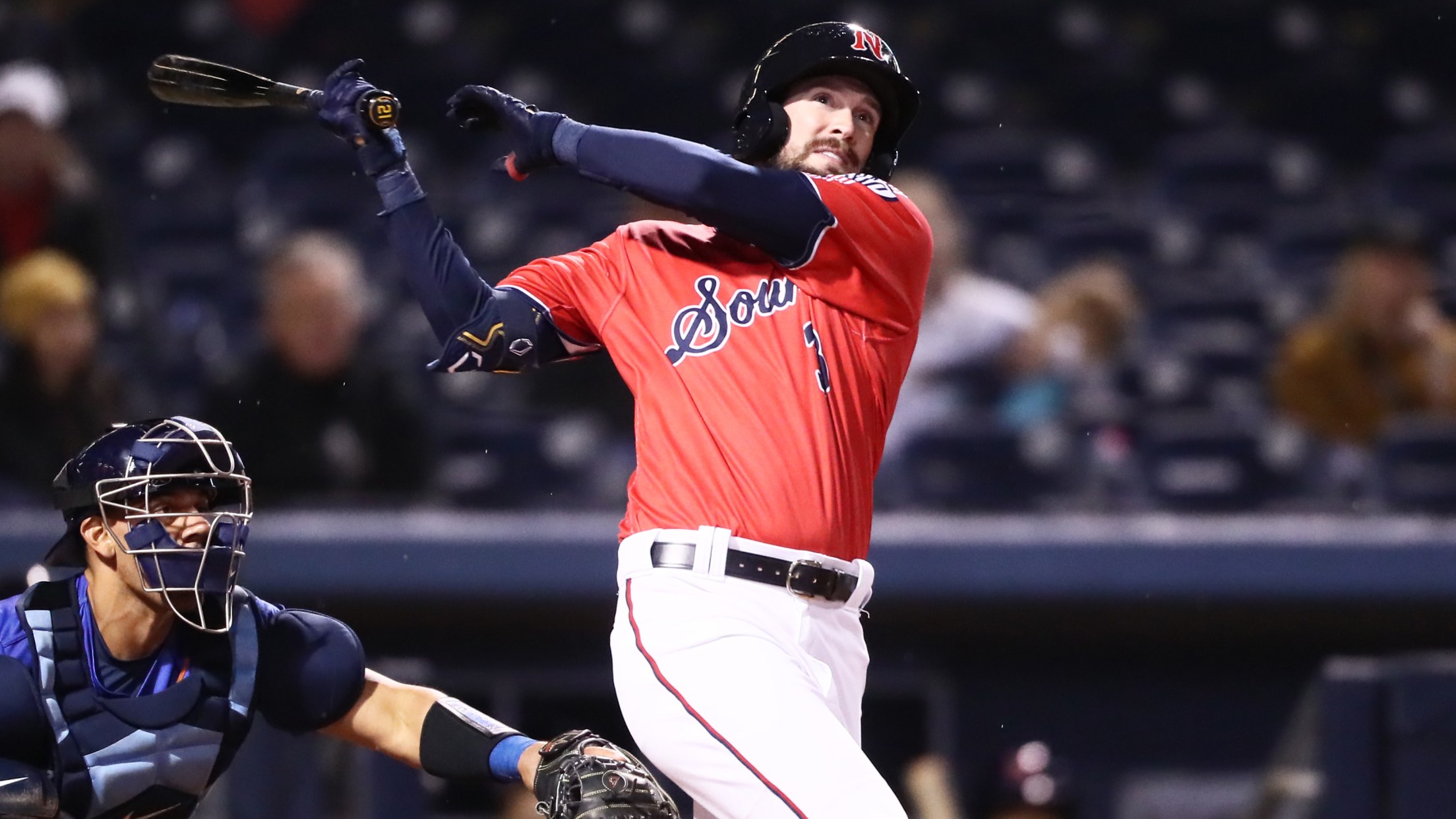 The Nashville bats were quiet until the eighth inning, when the Sounds erupted for seven runs on their way to a 7-5 come-from-behind victory at Coolray Field on Wednesday night. David Dahl hit a go-ahead two-run home run to cap off the comeback.
Early Lead Not Enough in Sounds' Loss
Nashville Drops Series Opener in Gwinnett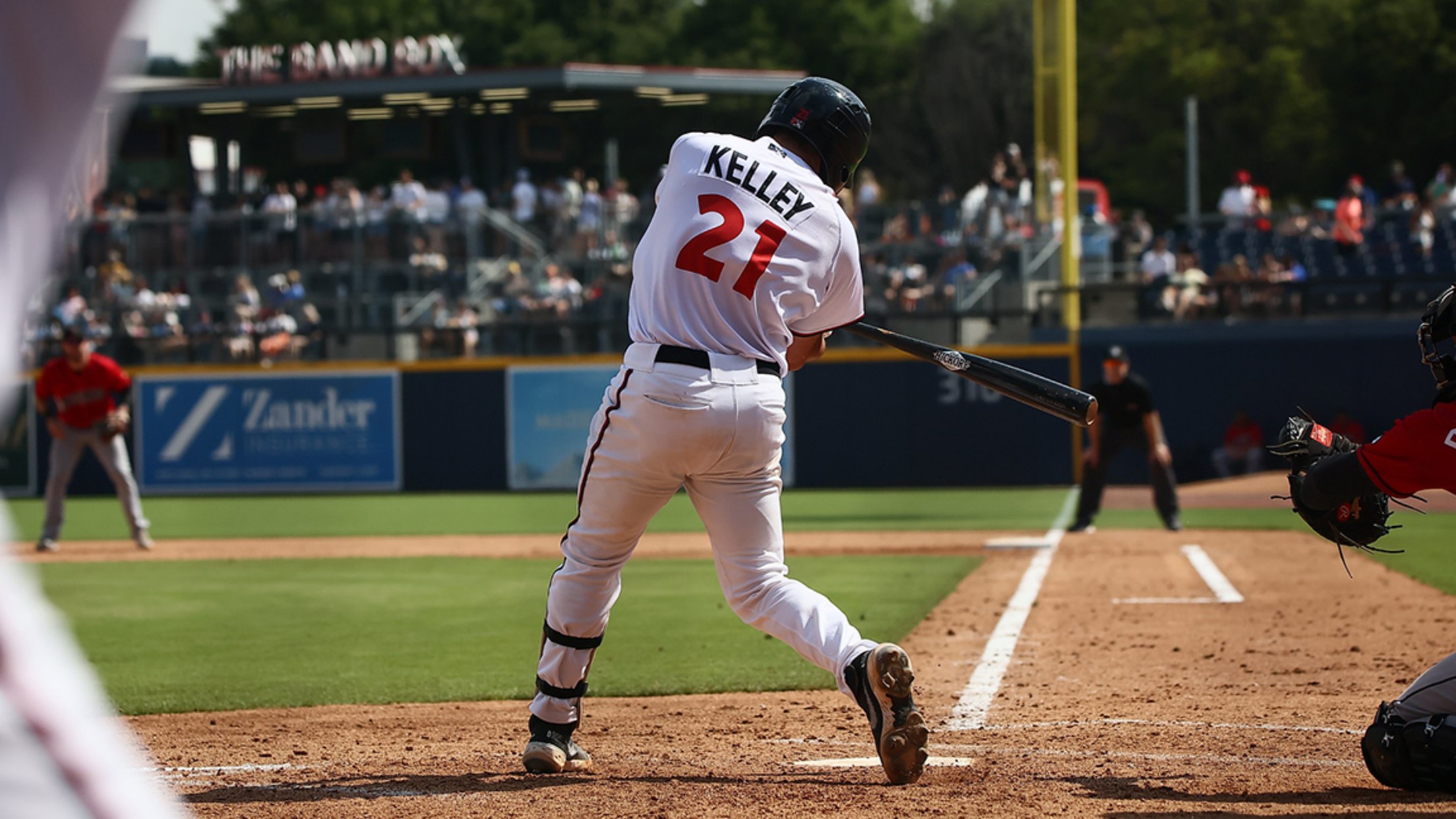 The Nashville Sounds jumped out to a 3-0 lead but couldn't hang on and suffered a 6-5 loss to the Gwinnett Stripers on Tuesday night at Coolray Field.
Colin Rea Deals as Sounds Win at Home Again
Right-Hander Tosses Six Shutout Innings in Sixth Straight Home Win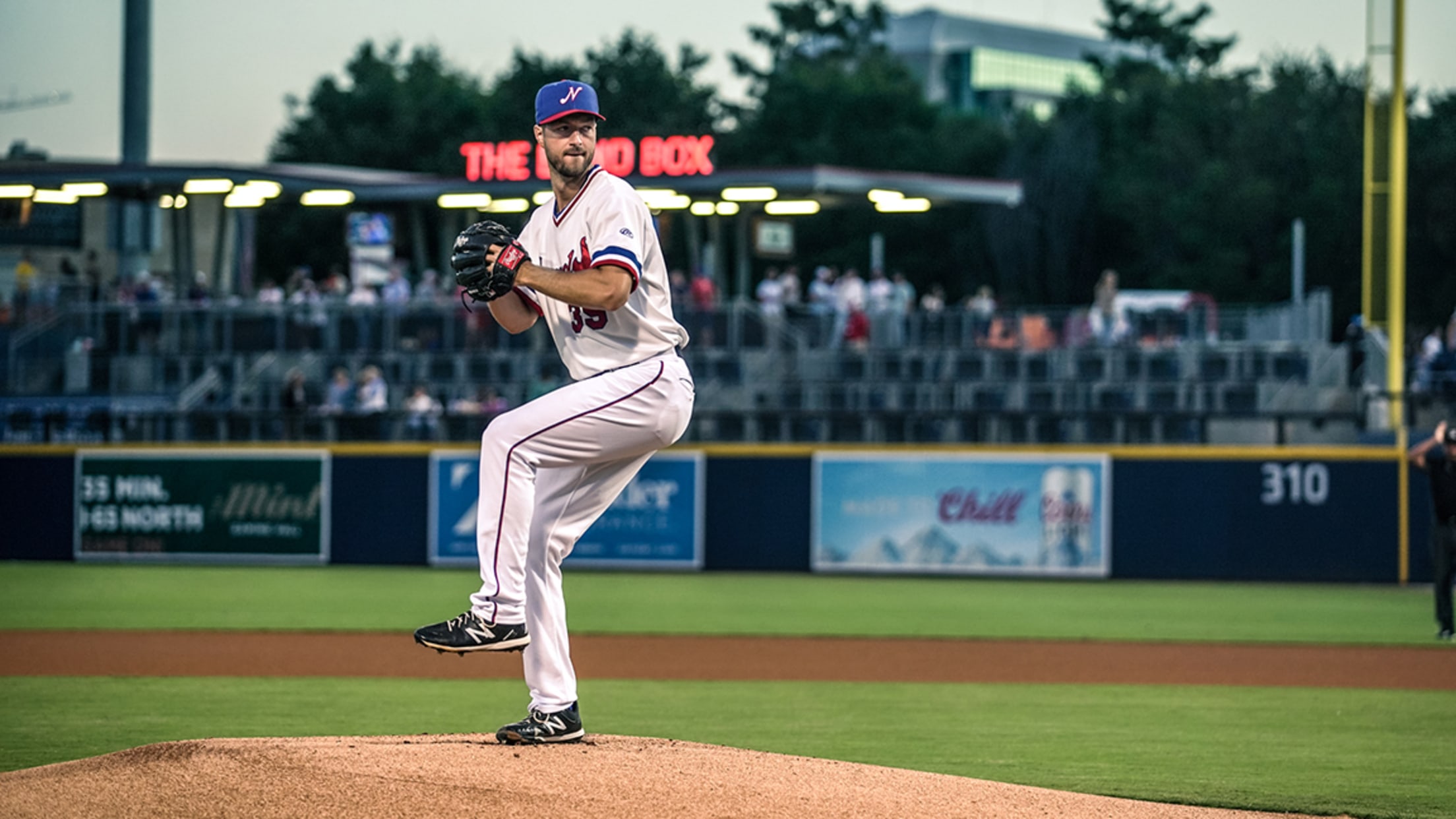 Colin Rea threw a gem and Dustin Peterson backed him with a mammoth three-run homer to lead the Nashville Sounds to a 5-0 win over the Memphis Redbirds on Thursday night at First Horizon Park.
McMahon posts another four hits for Isotopes
Rockies' No. 3 prospect finishes double shy of cycle; so does Dahl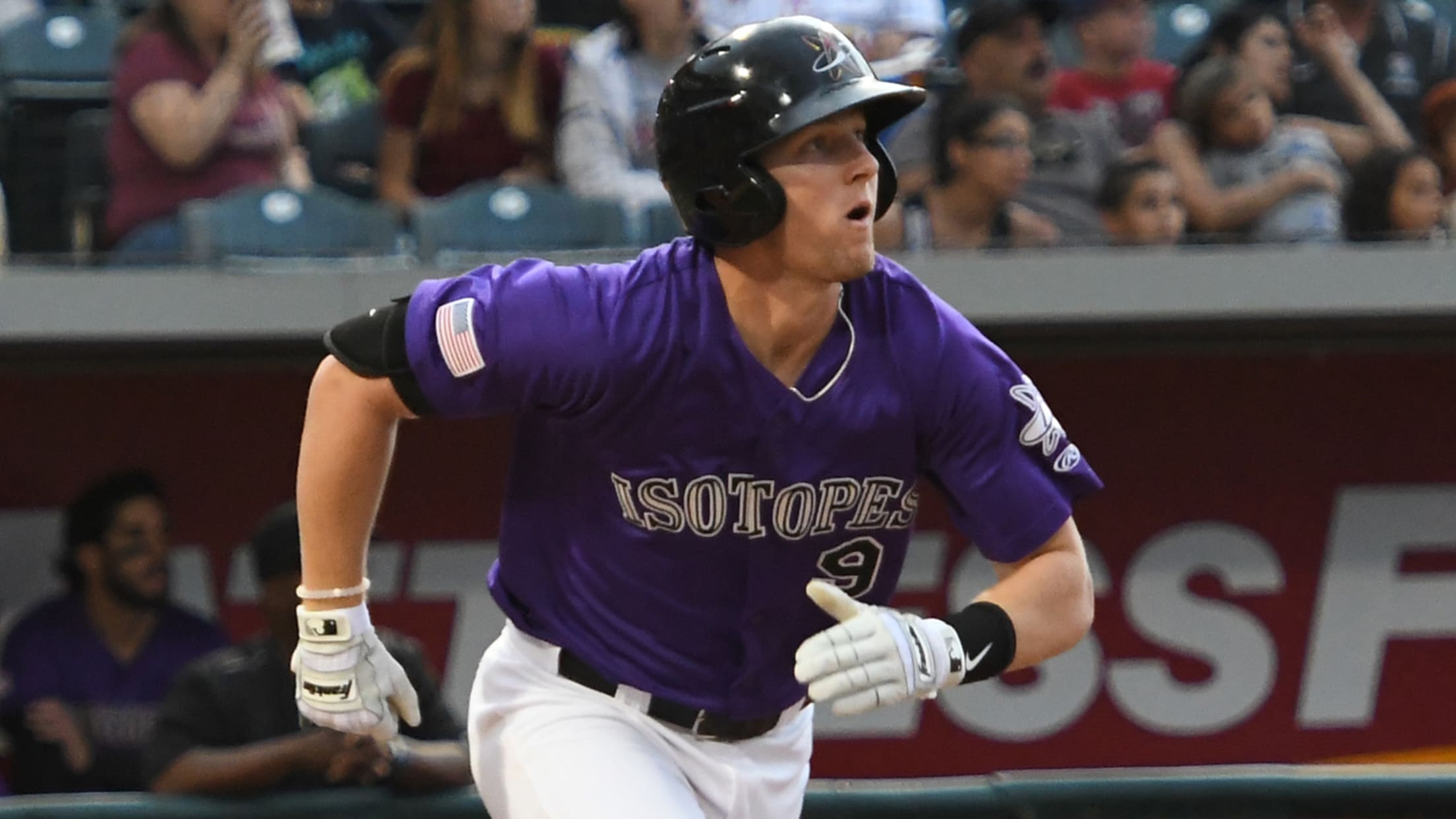 By this point, Pacific Coast League pitchers must be at a loss in figuring out what to do with Ryan McMahon.Colorado's No. 3 prospect turned in his latest four-hit game and came within a double of the cycle -- as did teammate David Dahl -- as Triple-A Albuquerque downed visiting
Akron duo, Dahl highlight Eastern All-Stars
Top Indians prospects Zimmer, Frazier selected to play for home fans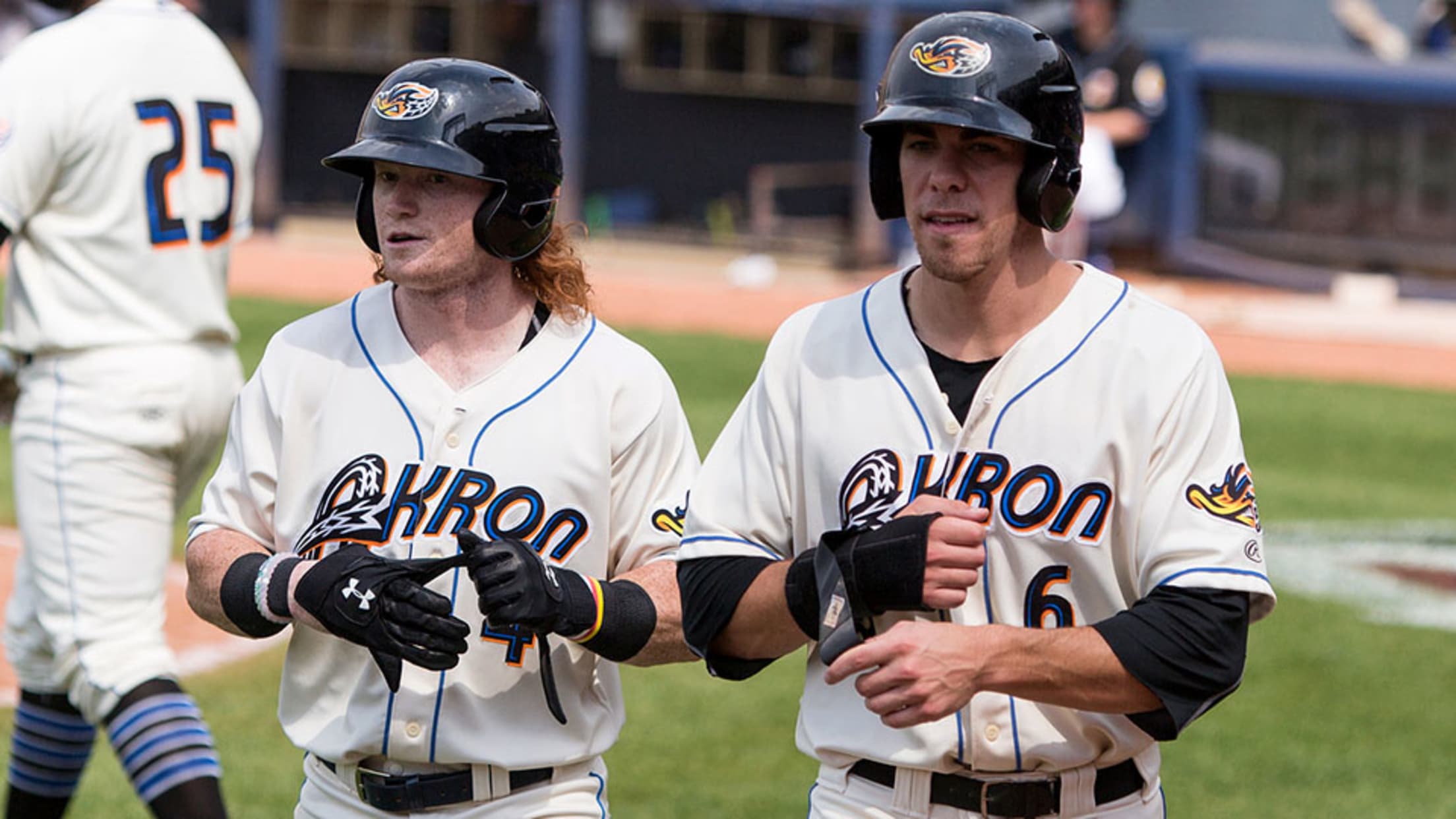 Akron fans have had a chance to see many impressive performances from RubberDucks outfielders Clint Frazier and Bradley Zimmer through the first half of the season. Now they'll get to see the pair honored for their play at this year's Eastern League All-Star Game on July 13 at Akron's Canal