Gray, Lux leave Dodgers fans drooling
Nonpareil performances highlight promise of rich system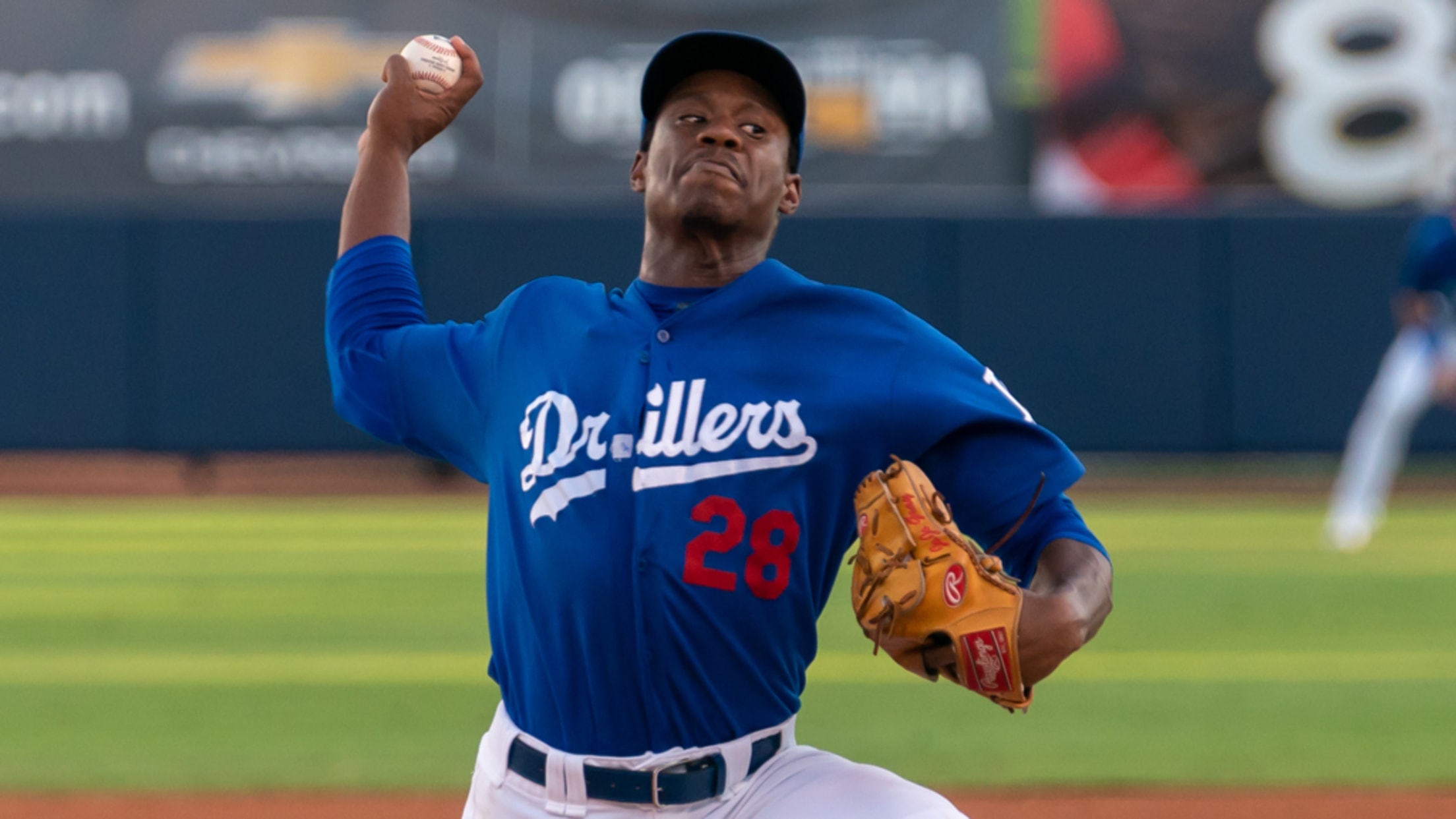 Each offseason, MiLB.com goes position by position across each system and honors the players -- regardless of age or prospect status -- who had the best seasons in their organization. Click here to locate your favorite club.While the Dodgers won their seventh straight National League West title, the team's farm
Prospect Roundup: Games of September 1
Nats' Sanchez hurls seven hitless; Dodgers' Rios drives in five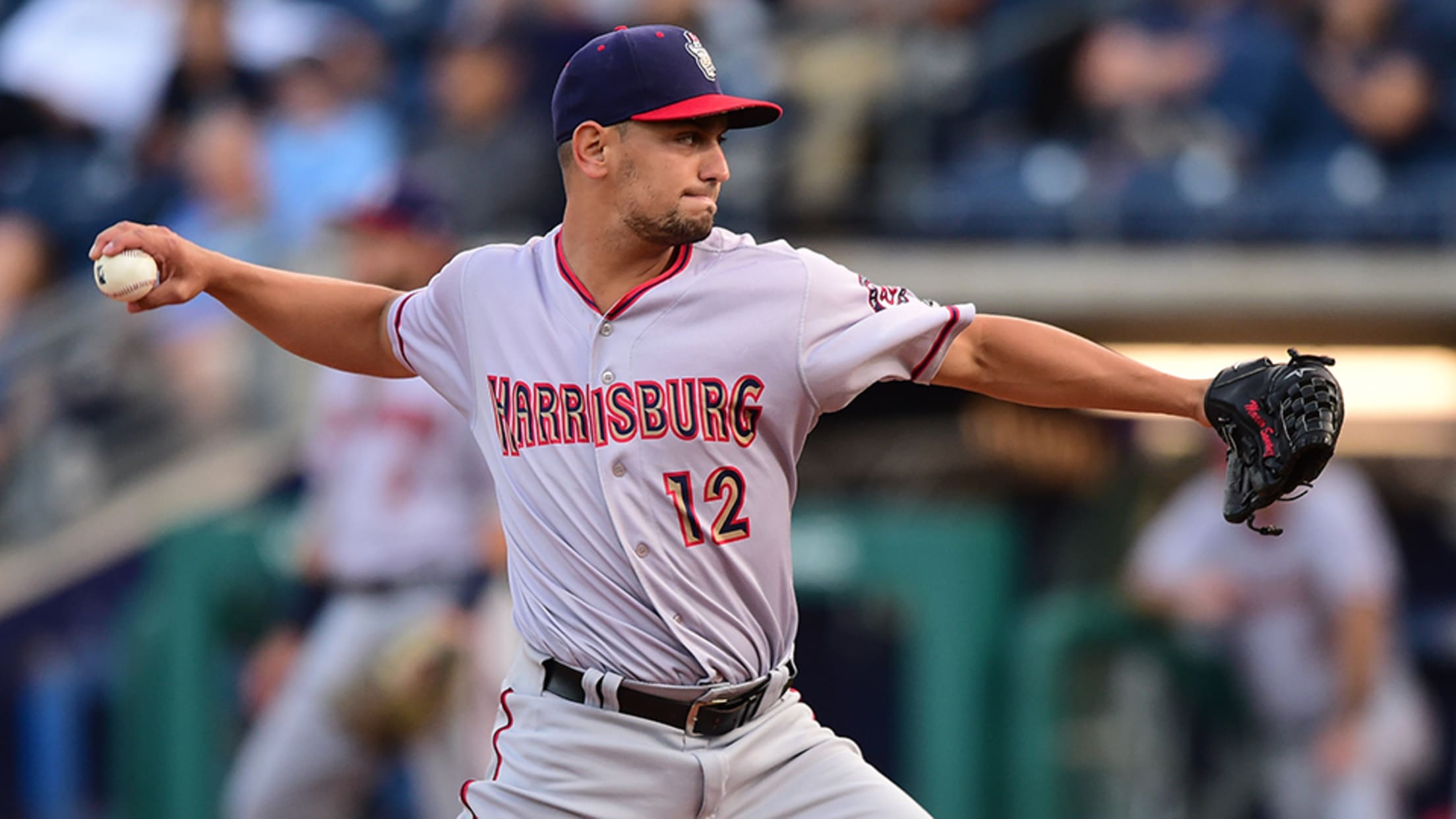 Nationals RHP Mario Sanchez, Double-A Harrisburg: 7 IP, 2 BB, 10 K -- The Nationals right-hander did not give up a hit through seven innings and whiffed 10 for the second time in his last five starts as the Senators blanked Altoona, 3-0. The 10 punchouts matched the career high
Prospect Roundup: Games of June 24
Barons' Rutherford racks up four hits; Indians' Keller dominates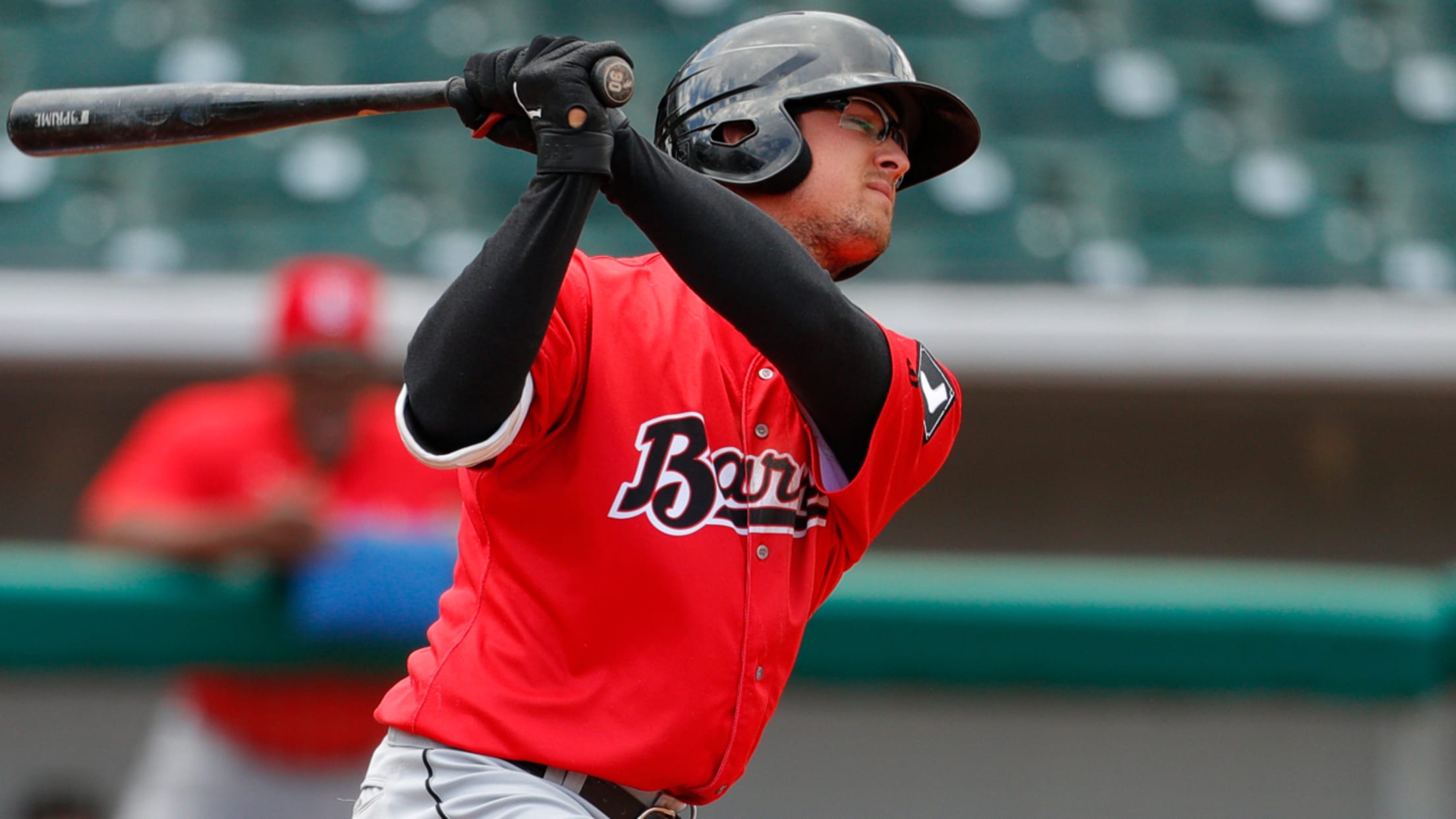 White Sox OF Blake Rutherford, Double-A Birmingham: 4-for-5, 2 RBIs -- Chicago's No. 8 prospect posted a season high in hits with his first four-hit game since April 19, 2018 for Class A Advanced Winston-Salem as Birmingham edged Chattanooga, 7-5. Rutherford singled to right field in the second inning, left
Prospect Roundup: Games of June 20
Padres' Urias snaps out of funk, Twins' Lewis goes deep again
Padres SS Luis Urías, Triple-A El Paso: 4-for-5, HR, 2B, 2 RBIs, 2 R -- There might not be much left for San Diego's No. 2 prospect to prove in the Minors. Even a brief slump didn't keep Urias down long as he fell a triple shy of the cycle during
Prospect Roundup: Games of June 2
Astros' Hansen posts more zeros; Dodgers' Rios homers twice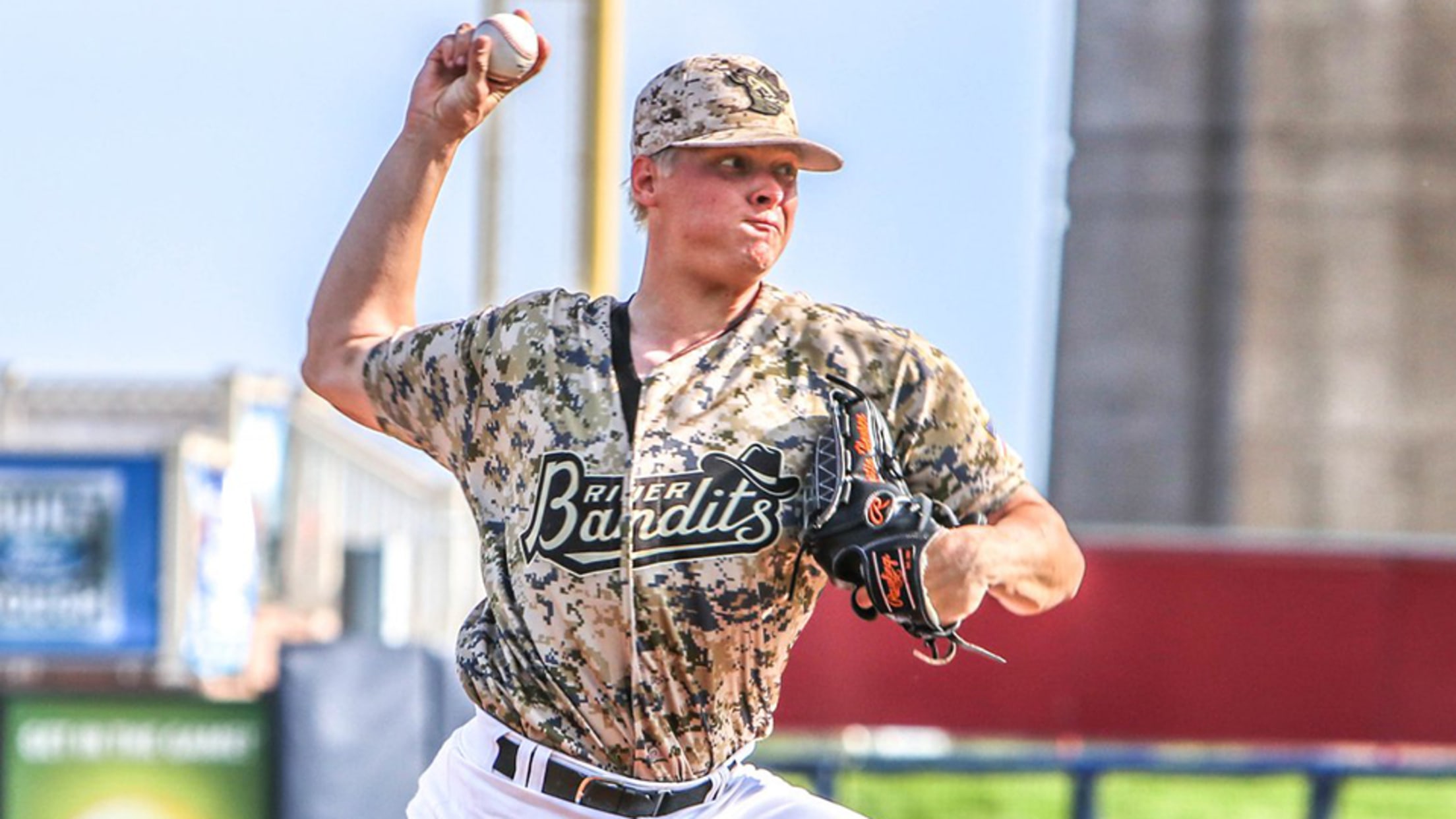 Astros RHP Austin Hansen, Class A Quad Cities: 6 IP, 0 R, 2 H, 1 BB, 6 K -- Hansen continued his incredible scoreless streak with six strong innings in the River Bandits' 2-1 win over Burlington. The 22-year-old hasn't allowed a run in 33 2/3 innings since April 16. In
Pacific Coast League playoff preview
Tucker, Grizzlies take on Chihuahuas; Redbirds battle Dodgers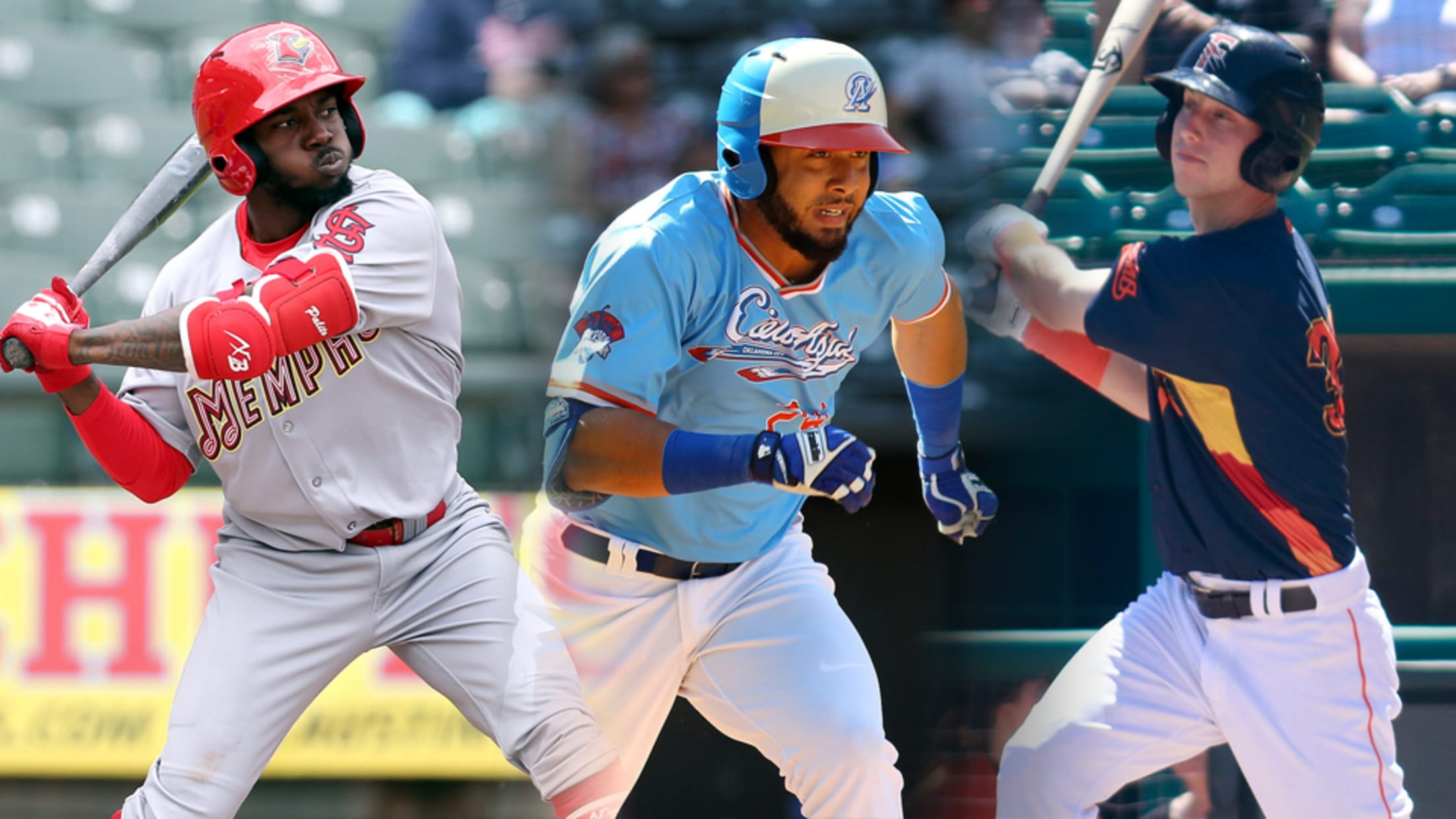 The Pacific Coast League playoffs feature two repeat champions facing new challengers. A year after leading the circuit with 91 wins and capturing the crown, the Memphis Redbirds won 83 contests to claim the American Southern Division title for the second year in a row.Memphis will take on Oklahoma City
Reed, Grizzlies go back-to-back-to-back
Astros farmhand homers twice, plates six; Tucker gets three hits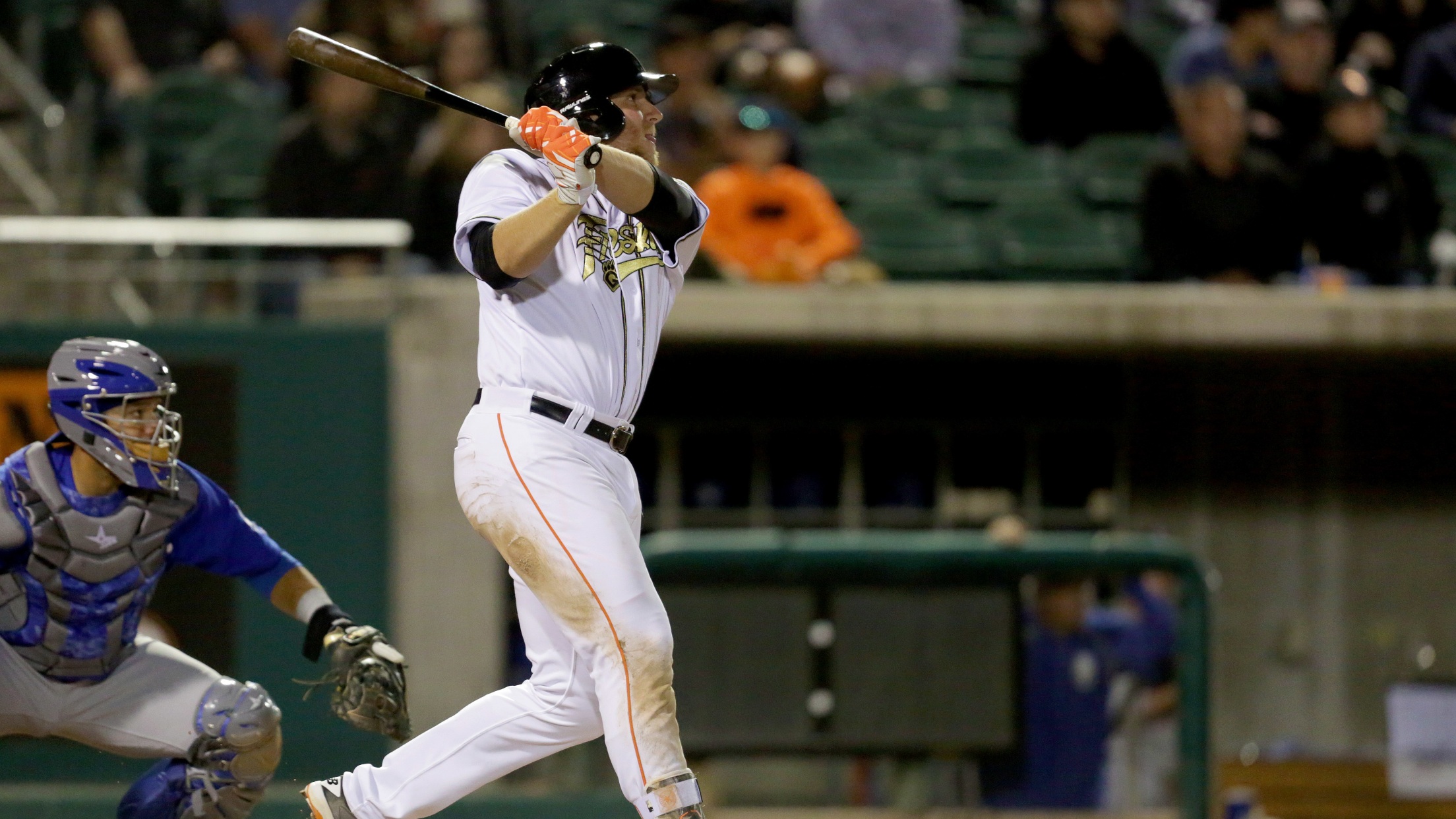 AJ Reed helped Triple-A Fresno unleash the power in full force on Sunday night.The Astros farmhand drove in a season-high six runs and homered twice, going back-to-back-to-back with J.D. Davis and Derek Fisher, as the Grizzlies outslugged Oklahoma City, 12-8, at Chukchansi Park. Kyle Tucker, Houston's No. 2 prospect, also
Dodgers reassign Ruiz, Diaz, Peters
Top prospects among 16 players sent to Minor League camp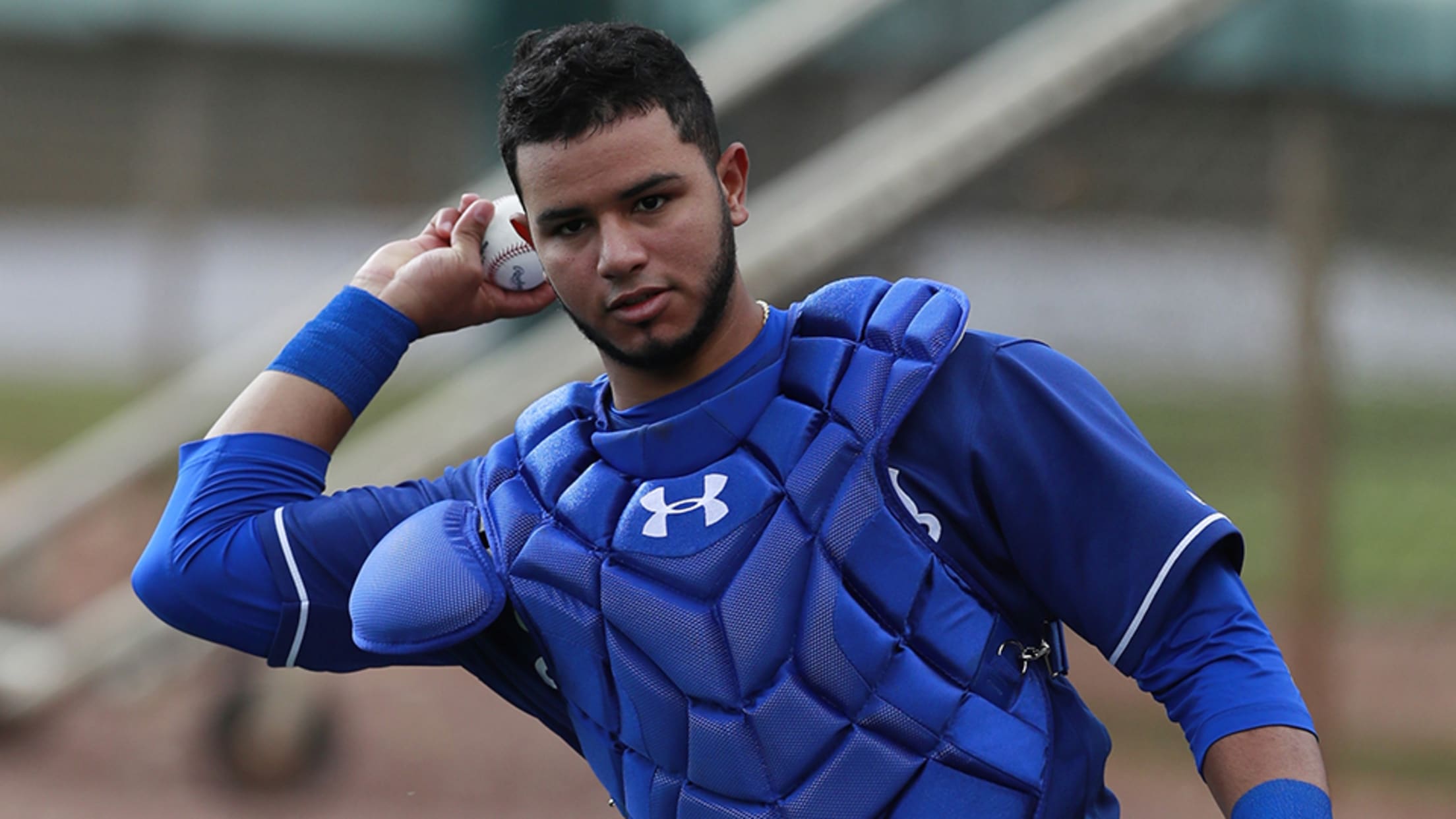 Keibert Ruiz hit .667 with two RBIs and a 1.333 OPS in six Cactus League games. But he doesn't turn 20 until July and on Saturday night was among 20 players re-assigned by the Dodgers.Los Angeles' third-ranked prospect was sent to Minor League camp along with outfielders Yusniel Díaz (No. 5) and  DJ Peters (No. 6),
New faces step into spotlight for Dodgers
Peters, Ruiz, Beaty, Rios cement status as top-flight prospects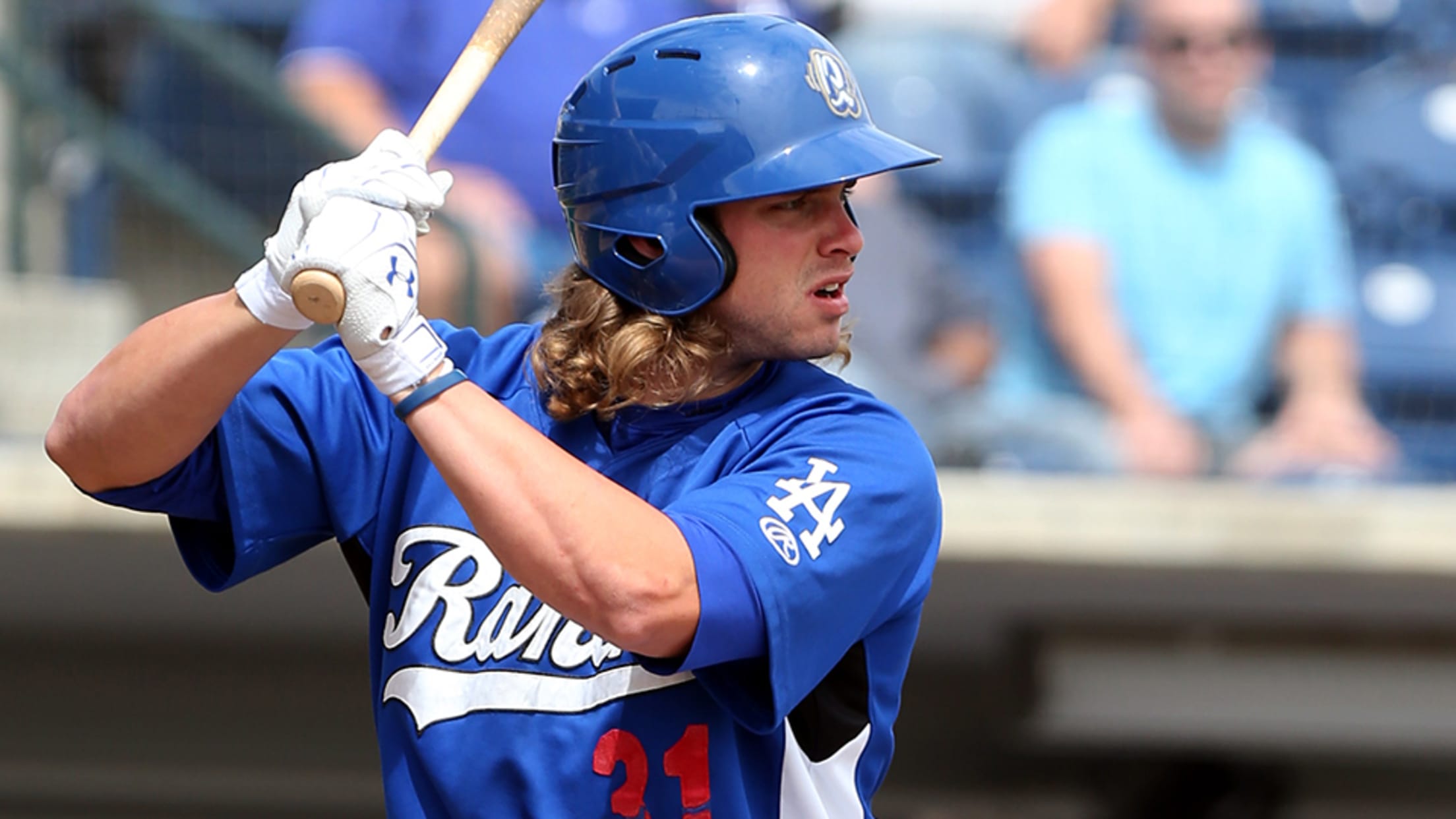 This offseason, MiLB.com is taking a look at the most outstanding campaigns by players in each system across Minor League Baseball and honoring the players -- regardless of age or prospect status -- who had the best seasons in their organization.Change is afoot in the Dodgers system, but there's no
OKC's Rios busts out of slump in big way
Dodgers No. 16 prospect goes 4-for-5, plates career-high six runs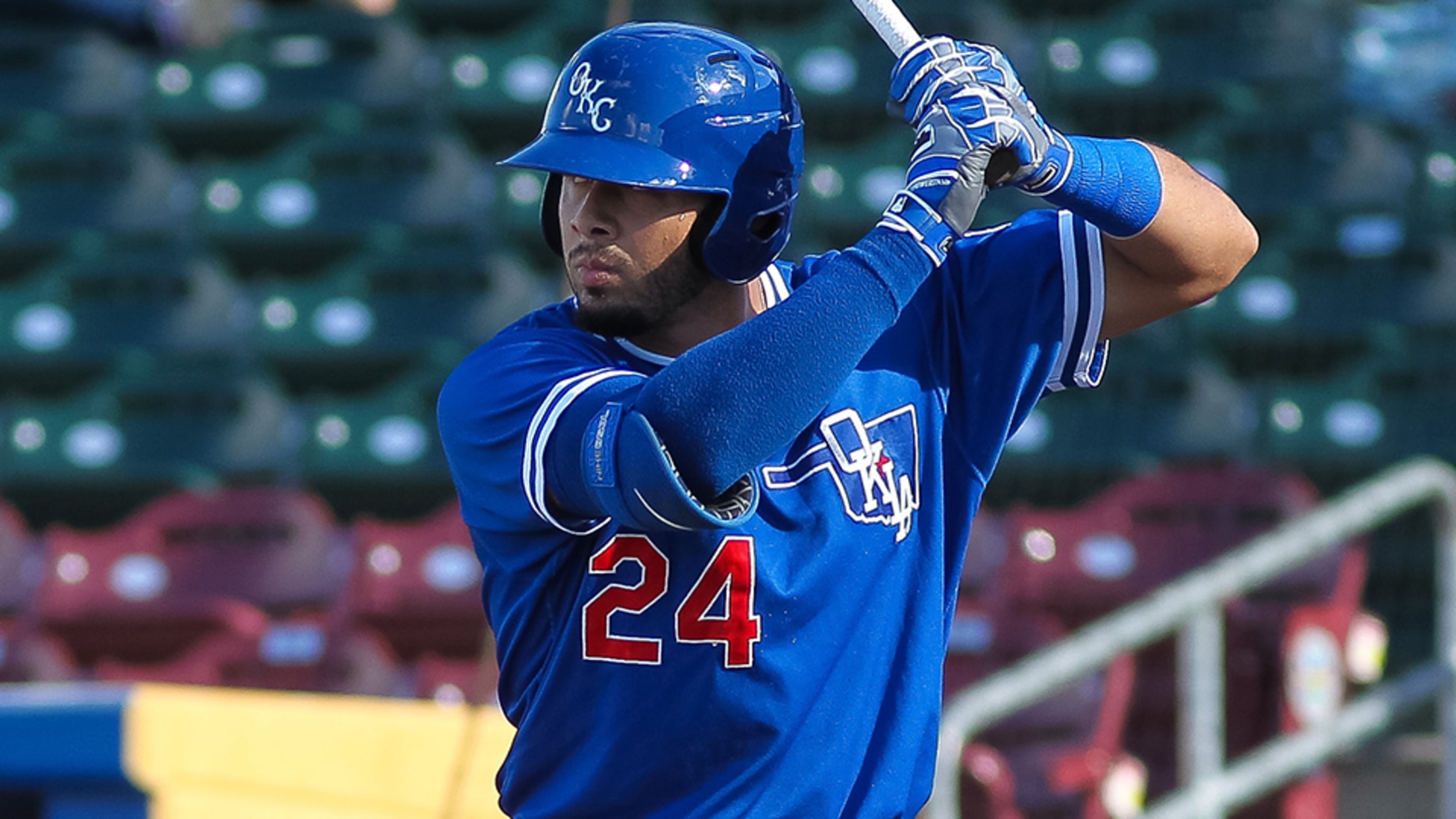 Edwin Ríos had been trying all kinds of things at the plate lately to snap out of a late-season slump."I've been scuffling a little bit, so I've been looking at videos to fix my stance, my position or my posture," he said. "But today I just went up there and
Prospect Roundup: Games of June 22
Dodgers' Calhoun, Rios tee off; Royals' Blewett fans career-high 12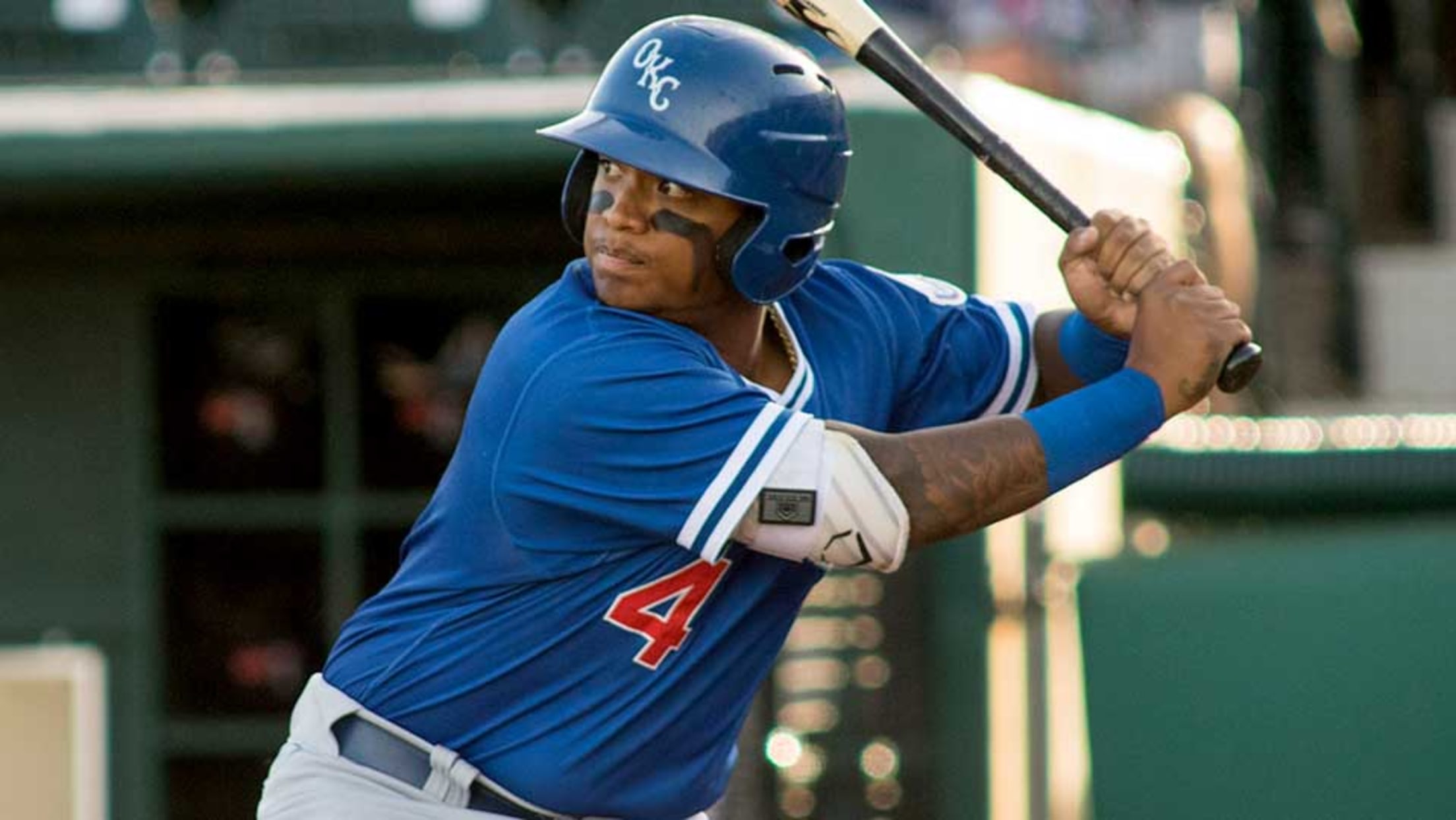 Dodgers 2B Willie Calhoun, Triple-A Oklahoma City: 2-for-4, HR, 2B, 2 RBI, 2 R, BB, 2 K -- It was a joyous night at Chickasaw Bricktown Ballpark for the Dodgers' Triple-A affiliate, which tallied 19 hits in a 14-5 win over Nashville. The focus here will be on Calhoun as L.A.'s
Mendez, Urias headline Texas League All-Stars
Top-100 prospect pair among players selected for June 27 event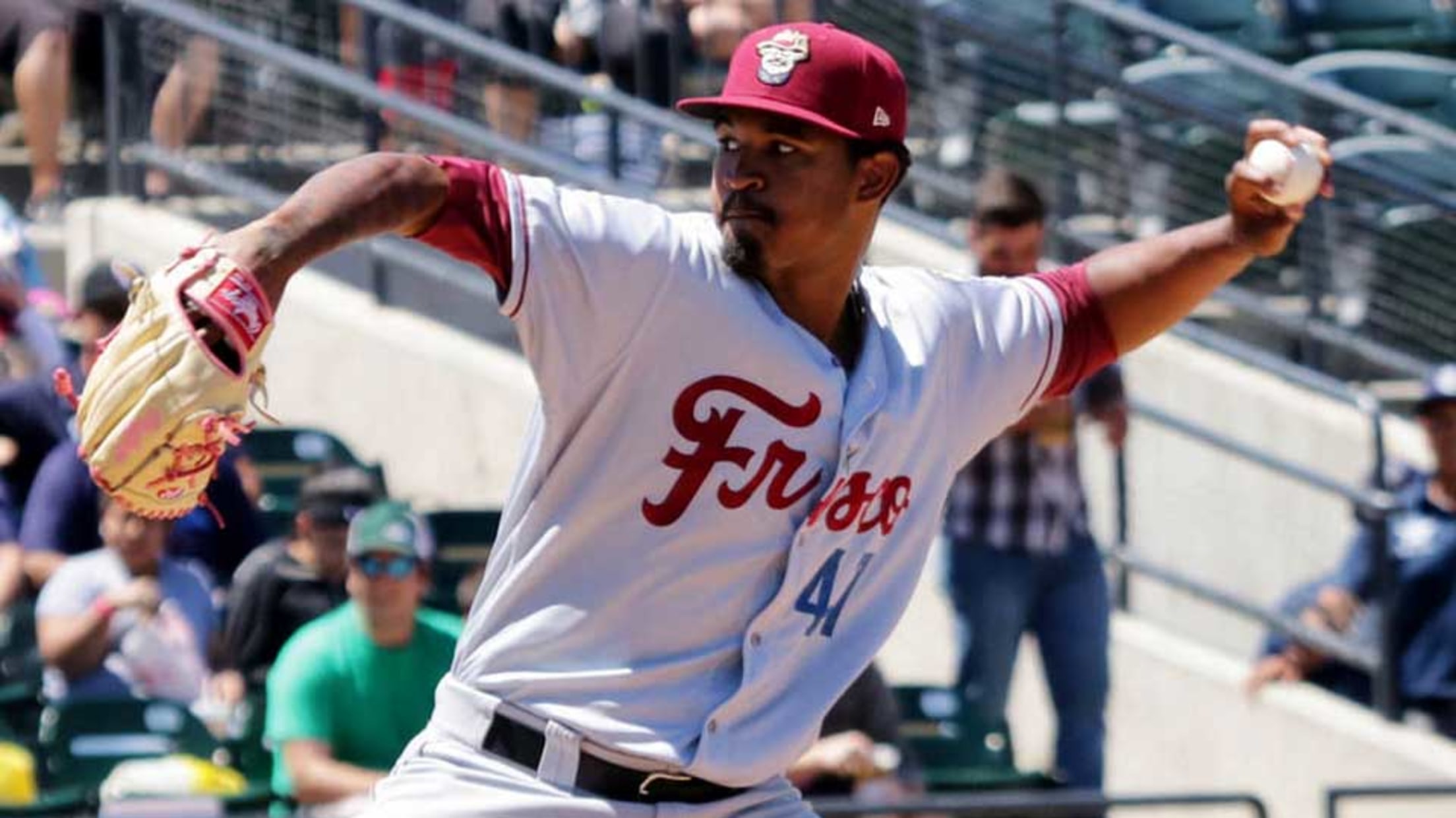 The stars at night will be big and bright on June 27 in Frisco. Rangers No. 2 prospect Yohander Méndez and Padres No. 4 Luis Urías are among the players on the Texas League All-Star Game North and South Division rosters, which were announced Wednesday afternoon.
Prospect Roundup: Games of June 1
Pirates' Brault tosses gem; Kingery homers again on perfect day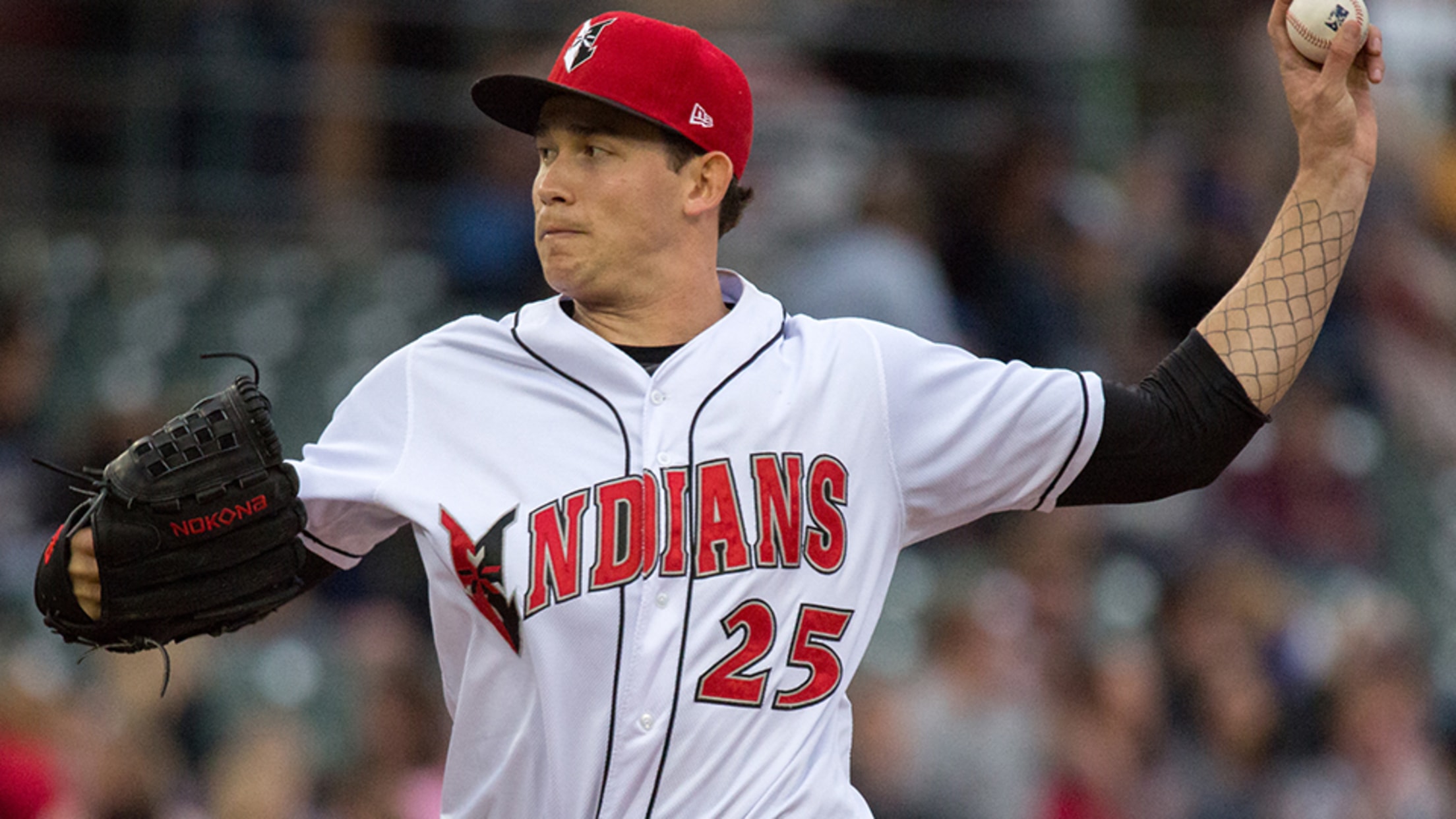 Pirates LHP Steven Brault, Triple-A Indianapolis: 7 IP, 0 R, 5 H, 0 BB, 8 K -- Thursday marked the sixth straight start in which Brault, the Bucs' No. 8 prospect, allowed one or zero runs. This time his seven scoreless innings came against first-place Lehigh Valley, which leads the
Drillers' Rios drives in career-best five runs
Dodgers No. 22 prospect rips three-run blast, ups average to .344
In 12 games over the past two weeks, Edwin Ríos had totaled four RBIs. It took him all of six innings Wednesday to surpass that.The Dodgers No. 22 prospect homered, doubled and drove in a career-high five runs on Wednesday in the Double-A Tulsa Drillers' 9-6 win over the San
Texas notes: Rios racing his way to LA
Dodgers No. 22 prospect off to another fast start in Drillers debut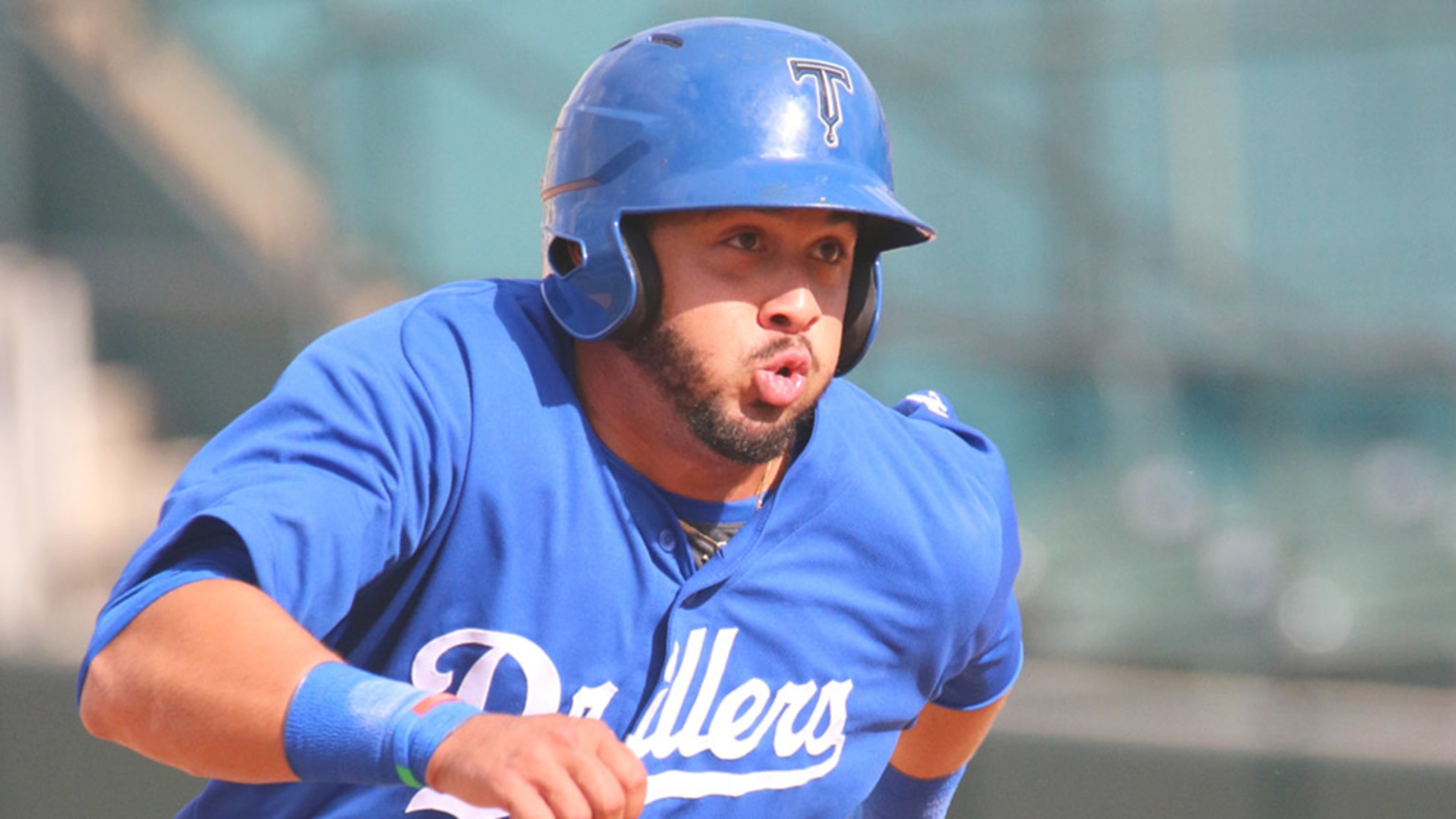 Edwin Ríos spent one day last September at Dodger Stadium, where he was presented with the Branch Rickey Award as the organization's top Minor Leaguer, capping a first full season he describes now as "unforgettable.""It was a really fun year," said a smiling Rios, who hit .301 with 27 home
Prospect Roundup: Games of May 4
Drillers' Rios homers twice; Blue Rocks' Blewett settling in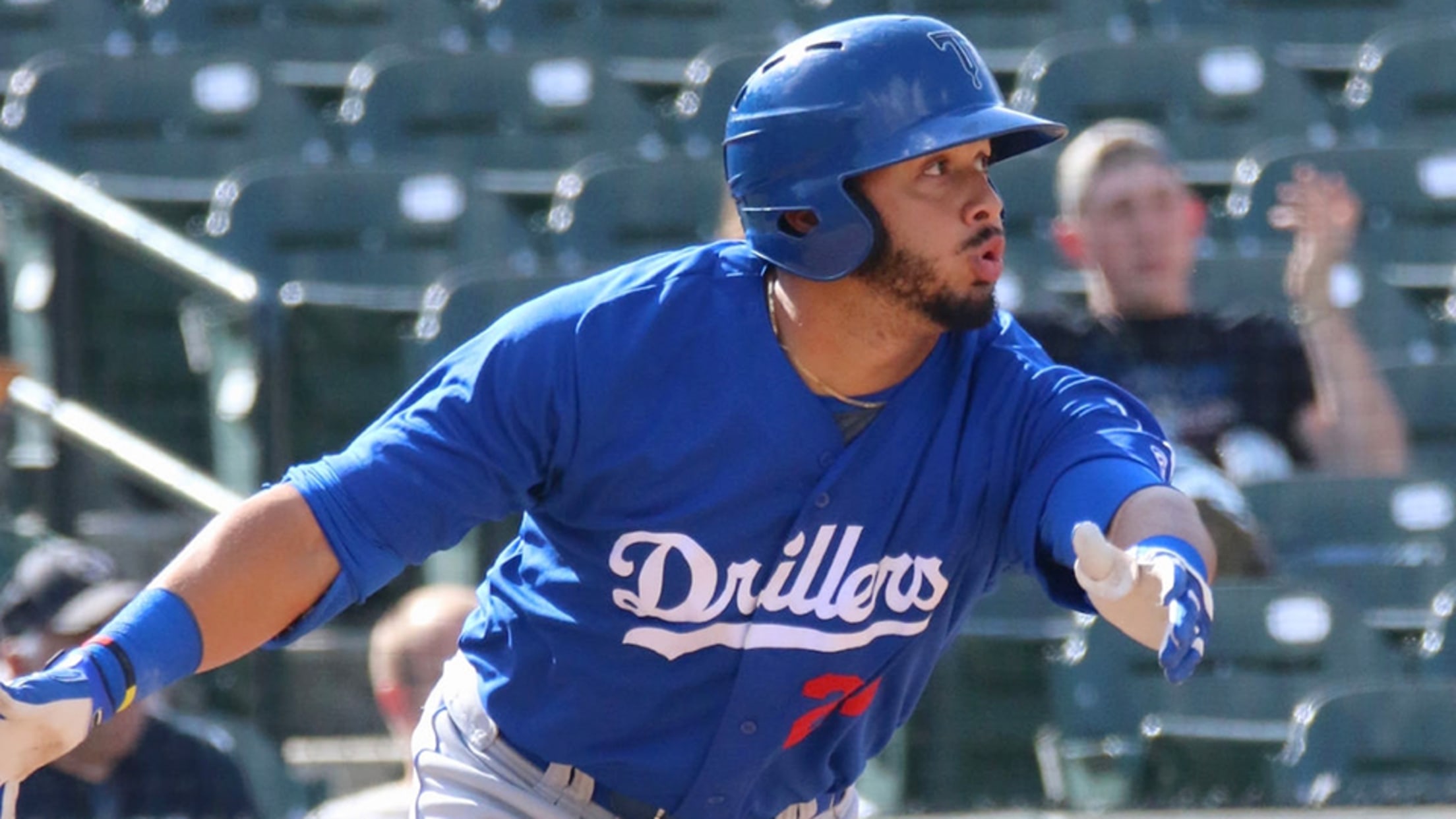 Dodgers 3B/1B Edwin Ríos, Double-A Tulsa: 2-for-5, 2 HR, 3 RBI, 2 R, 2 K in doubleheader -- The Dodgers' No. 22 prospect garnered some attention by hitting 27 homers with a .908 OPS across three levels in his first full season in 2016 and has shown there's more where that
Crawdads' Perez leads Players of the Week
No. 15 Rangers prospect hit .609 with five homers for Hickory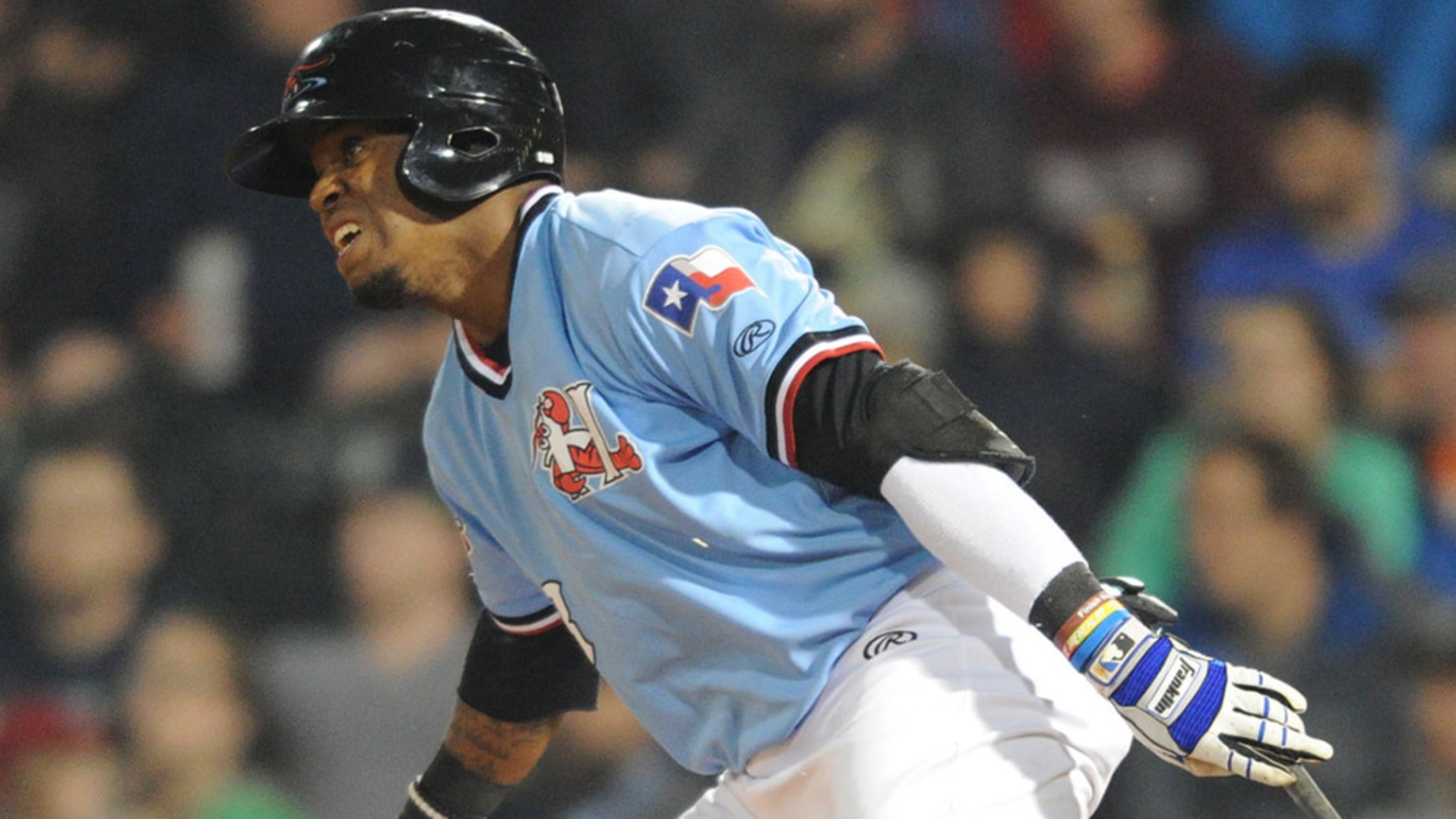 A quick guess on who had the best offensive week in baseball would probably lead to a few names in the Nationals system. The big league club reached double-digit runs four times, including 23 against the Mets on Sunday, and Ryan Zimmerman led the Majors with 30 total bases last
Drillers' Rios rights the ship with five hits
Dodgers No. 22 prospect doubles twice and plates four runs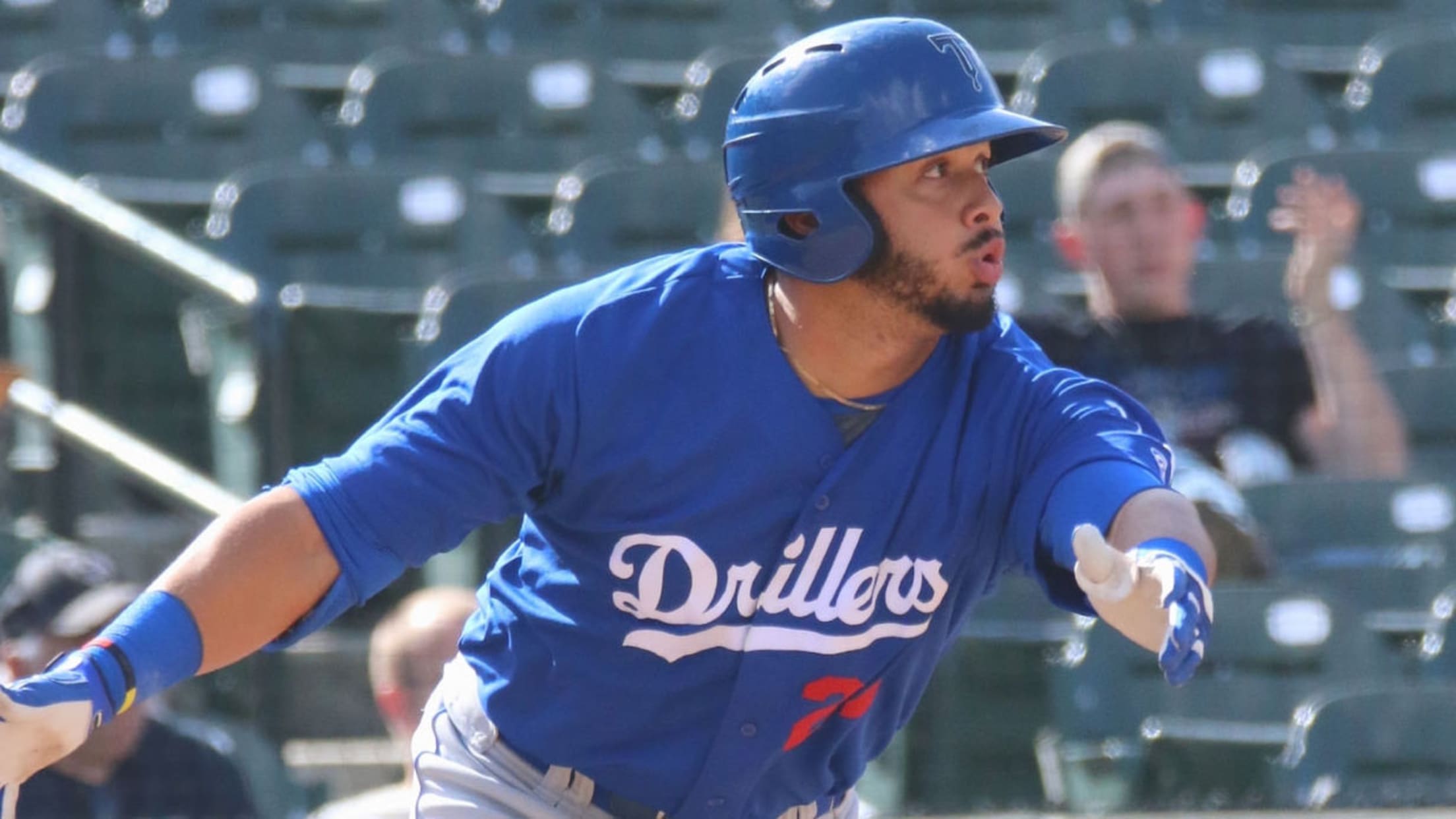 Two hitless outings were more than enough for Edwin Rios to start tinkering with his swing, and it didn't take long for him to find his stride in the batter's box again."That last two games didn't go too well for me and I just kind of tried to stay close