Sacramento offense flutters as Las Vegas evens series
Ryder Jones goes 2-for-4 in 6-0 shutout loss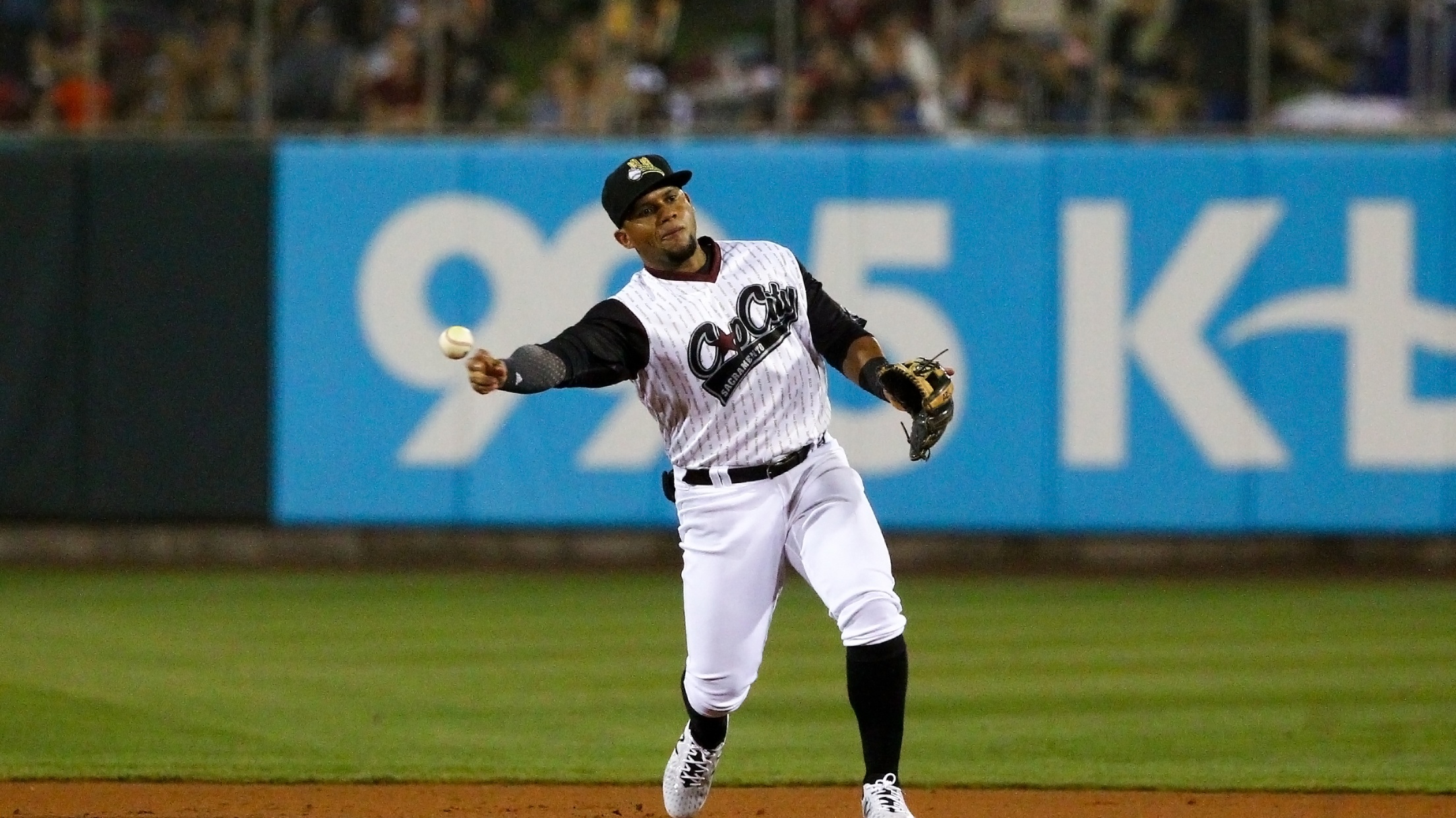 WEST SACRAMENTO, CA - In front of a sellout crowd at Raley Field, the Sacramento River Cats (51-80) mustered just four hits and fell to the Las Vegas 51s (64-67) by the final of 6-0.
Gomez collects fifth straight multi-hit game but River Cats drop series
Tomlinson goes 0-for-4, season-long hit streak ends at 18 games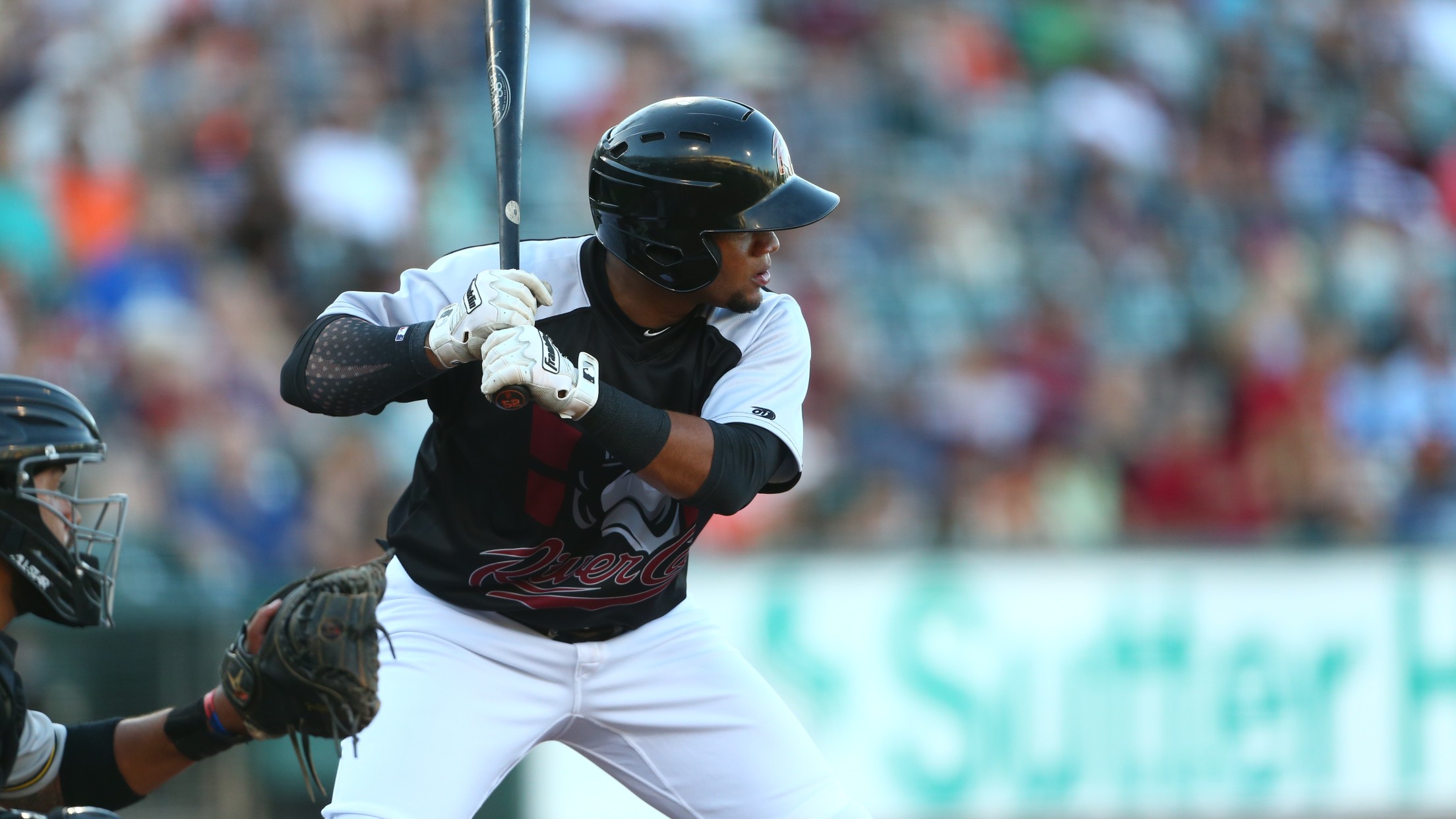 ALBUQUERQUE, NM - The Sacramento River Cats (50-76) managed just one run on eight hits, despite a red-hot Miguel Gómez, and fell to the Albuquerque Isotopes (59-67) 7-1 on Sunday evening.It was a rude welcome back to Triple-A for right-hander Mike Connolly, who allowed six extra base hits including two
River Cats lose tight ballgame to Bees
Connolly keeps things close, allows two runs over 5.2 innings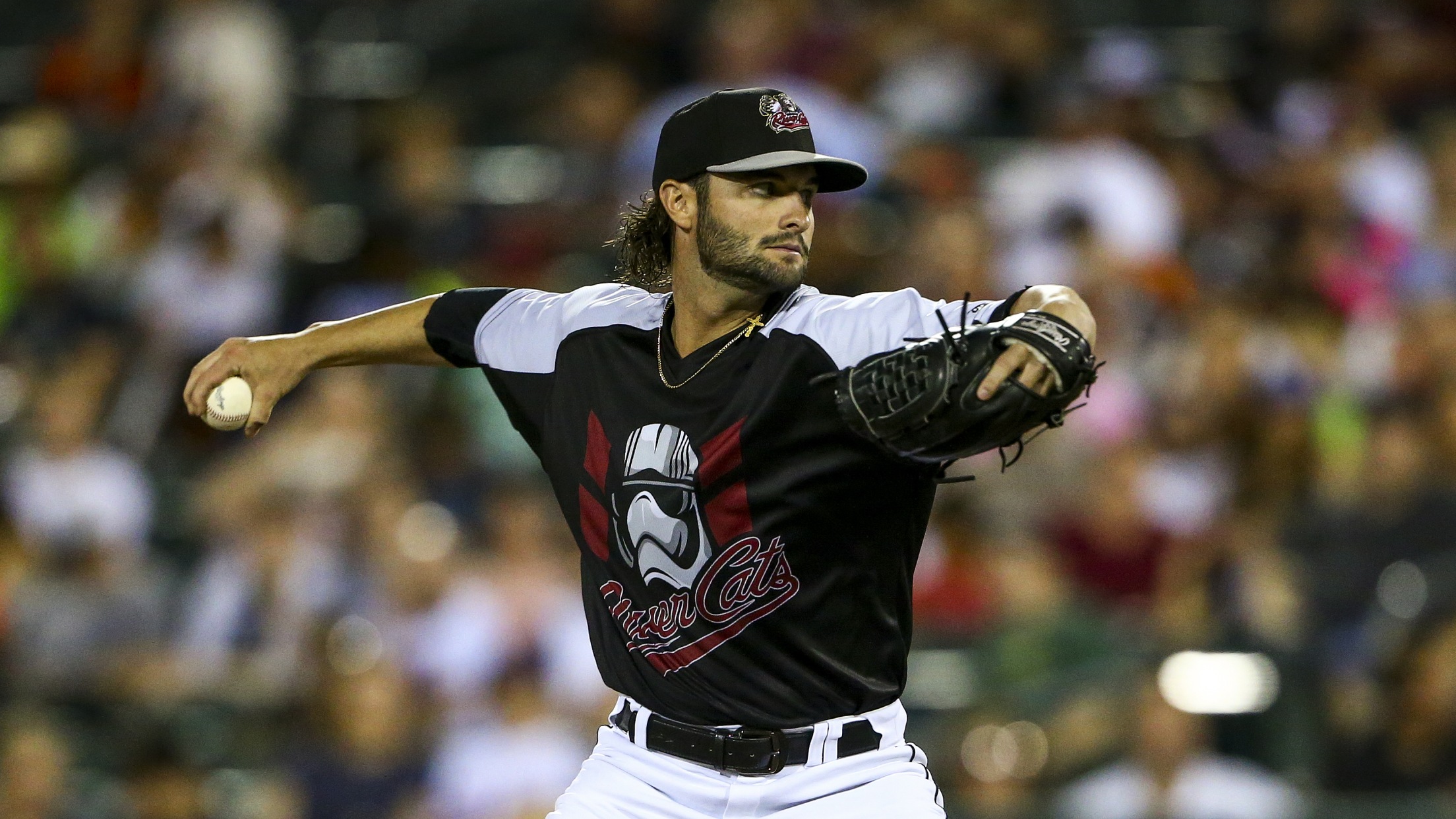 WEST SACRAMENTO, CA -- An eighth-inning run broke a 2-2 tie as the Sacramento River Cats (39-54) fell to the Salt Lake Bees (48-45) 3-2.Right-hander Mike Connolly, who was making his fourth start with the River Cats, tossed nearly six innings and allowed just two runs. Tyler Rogers stranded the
Duggar's league-high 27th double leads quiet offense
Gomez goes 2-for-3 but River Cats fall 8-1 after early deficit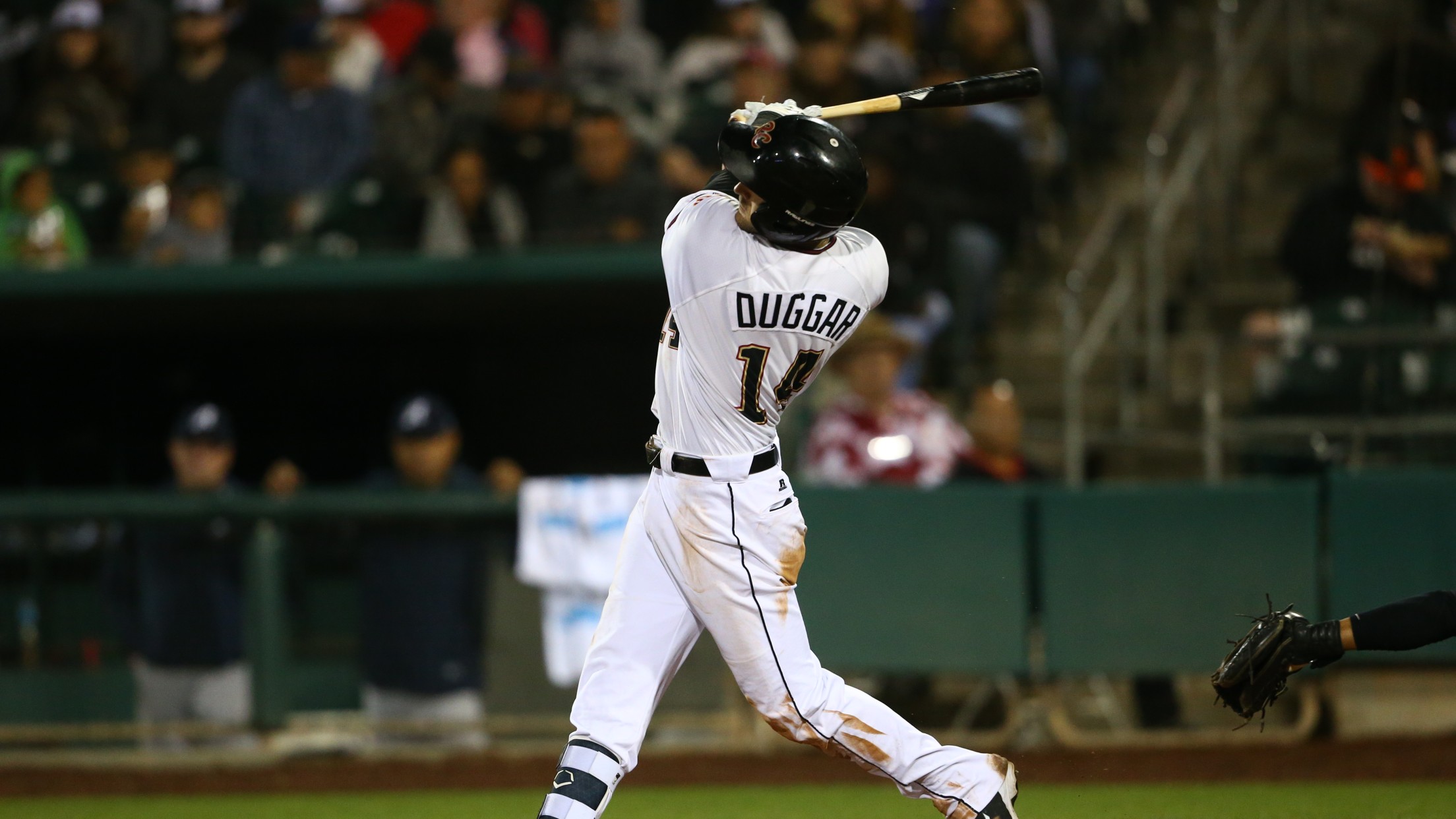 RENO, NV - After two straight games with near-miraculous comebacks, the Sacramento River Cats' (39-50) offense could not get anything going against the Reno Aces (41-48), eventually dropping game four of the series 8-1.
River Cats scrap and claw for victory over Grizzlies
D'Arnaud's sixth inning RBI-single gives him 42 RBI on the season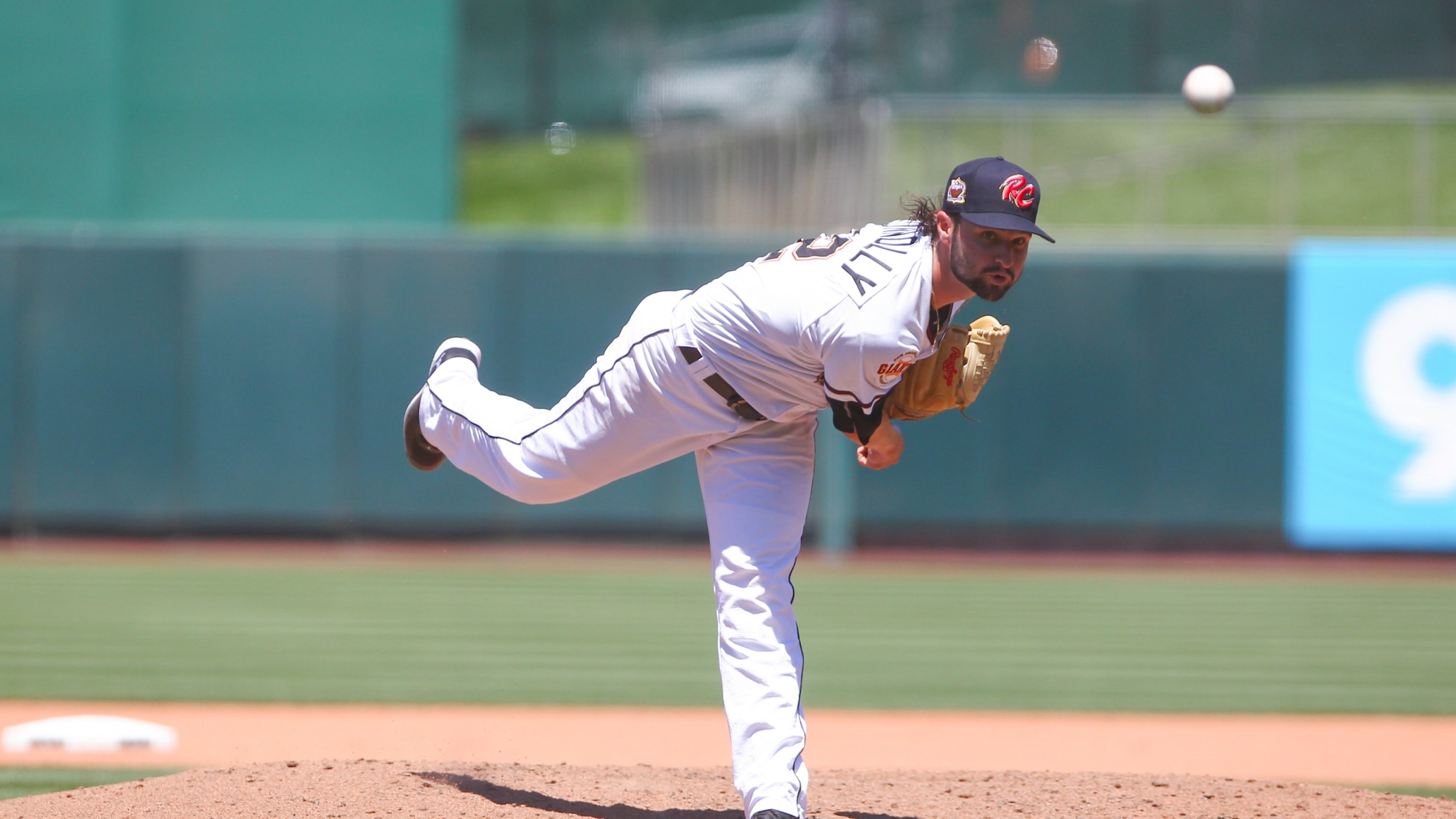 WEST SACRAMENTO, CA - Despite recording just three hits on the afternoon, the Sacramento River Cats (37-46) were still able to pull out a 3-1 victory over the Fresno Grizzlies (48-34). Starter Mike Connolly was solid in his second start since joining Sacramento.
Connolly impresses in Triple-A debut with River Cats
Just called up from Double-A, Mike Connolly tosses six scoreless in 3-0 loss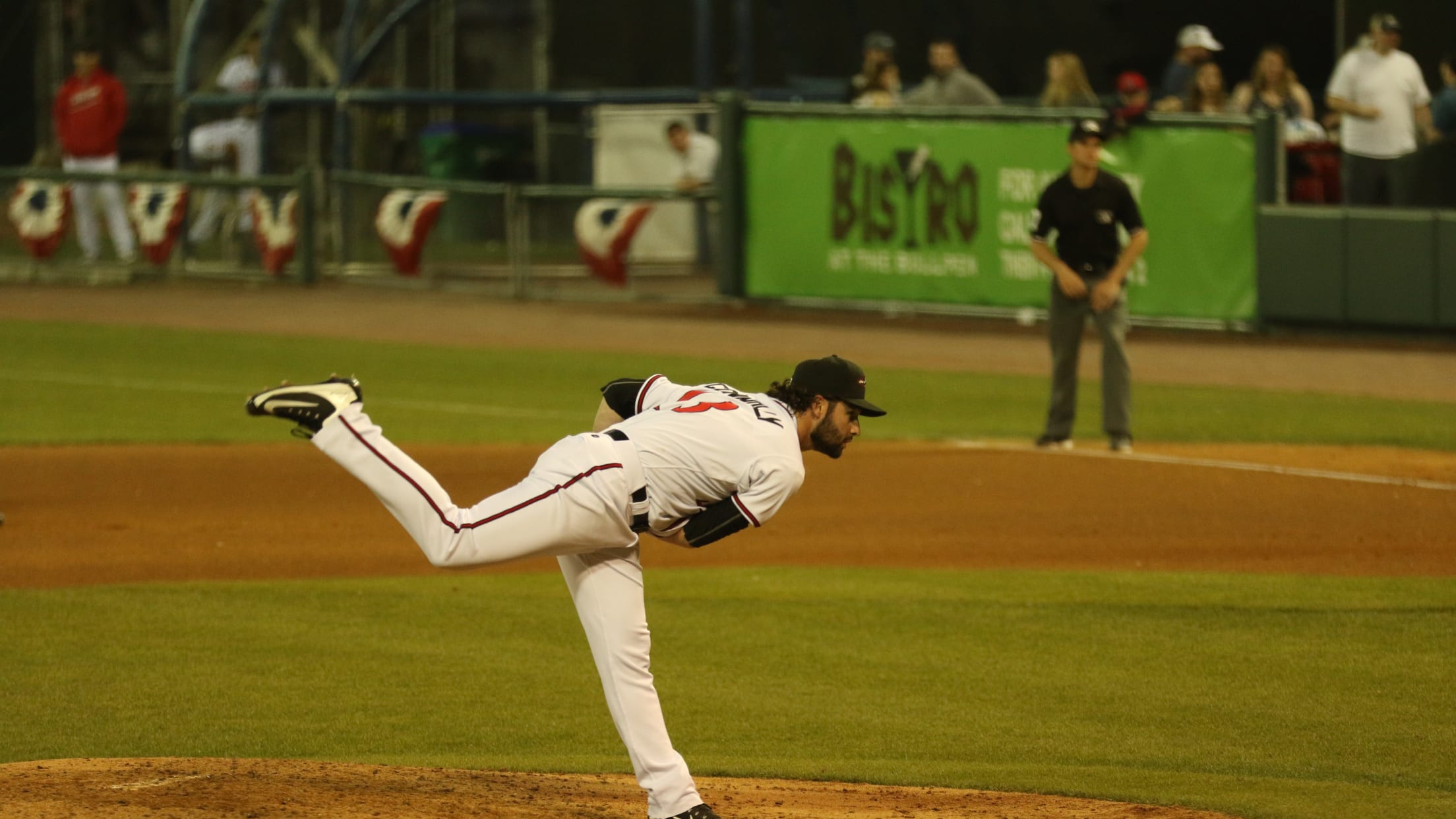 METAIRIE, LA -- The Sacramento River Cats (33-37) were blanked on Sunday in New Orleans, recording just four hits as the Baby Cakes (33-36) took game two of the series 3-0.Right-hander Mike Connolly, promoted from Double-A Richmond to make Sunday afternoon's start, was outstanding in his Triple-A debut. He allowed