'Cats Enter Playoffs on Seven-Game Win Streak
Lynchburg completes sweep at Wilmington with 4-3 victory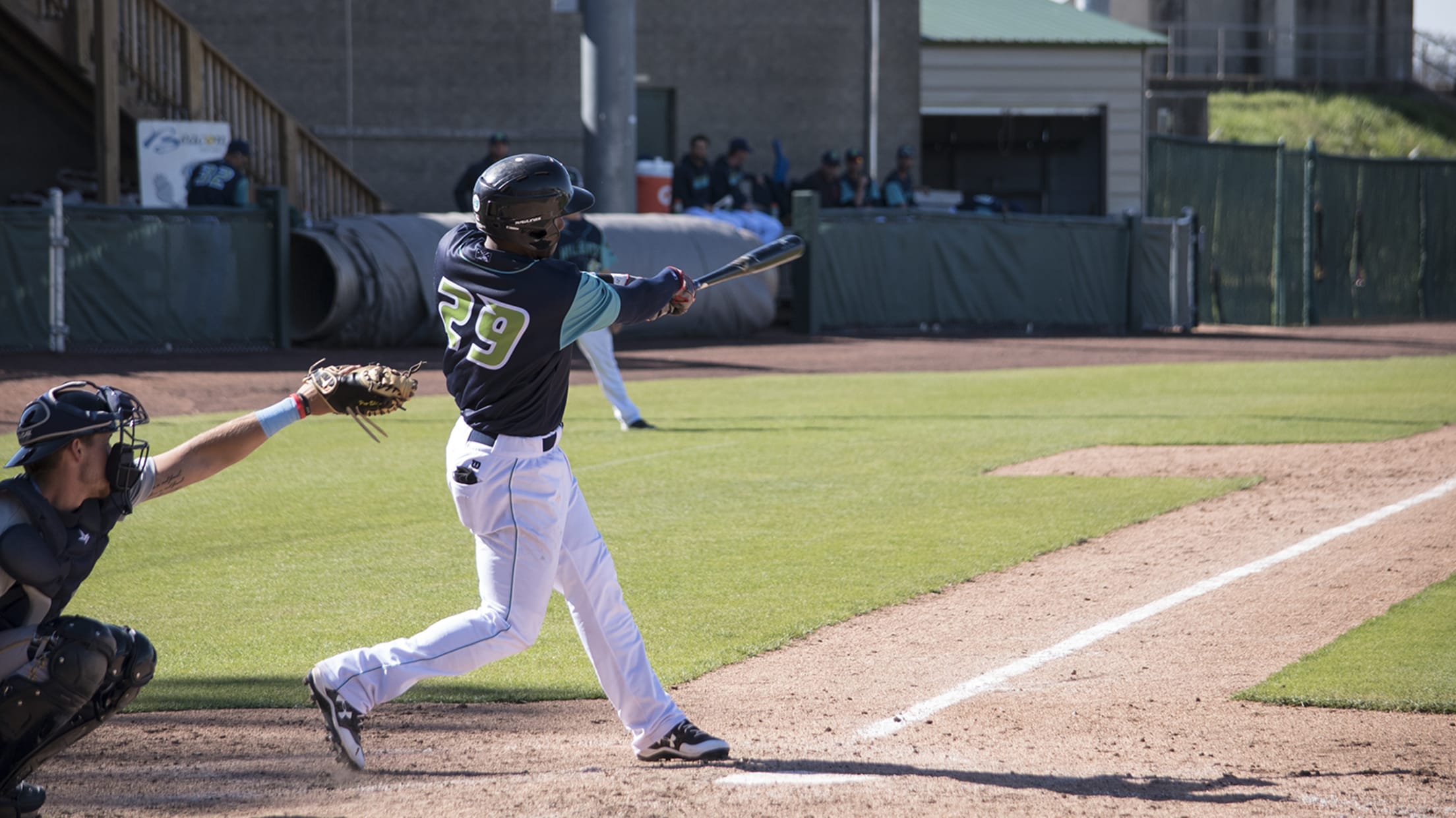 Claudio Bautista hit a solo home run to extend his hitting streak to eight games, and Jodd Carter went 2-3 with two RBIs to help Lynchburg complete a four-game sweep at Frawley Stadium Monday, 4-3.
Cervenka Wins Game in 12th, 7-6
Lynchburg bullpen combines to go 7 2/3 scoreless innings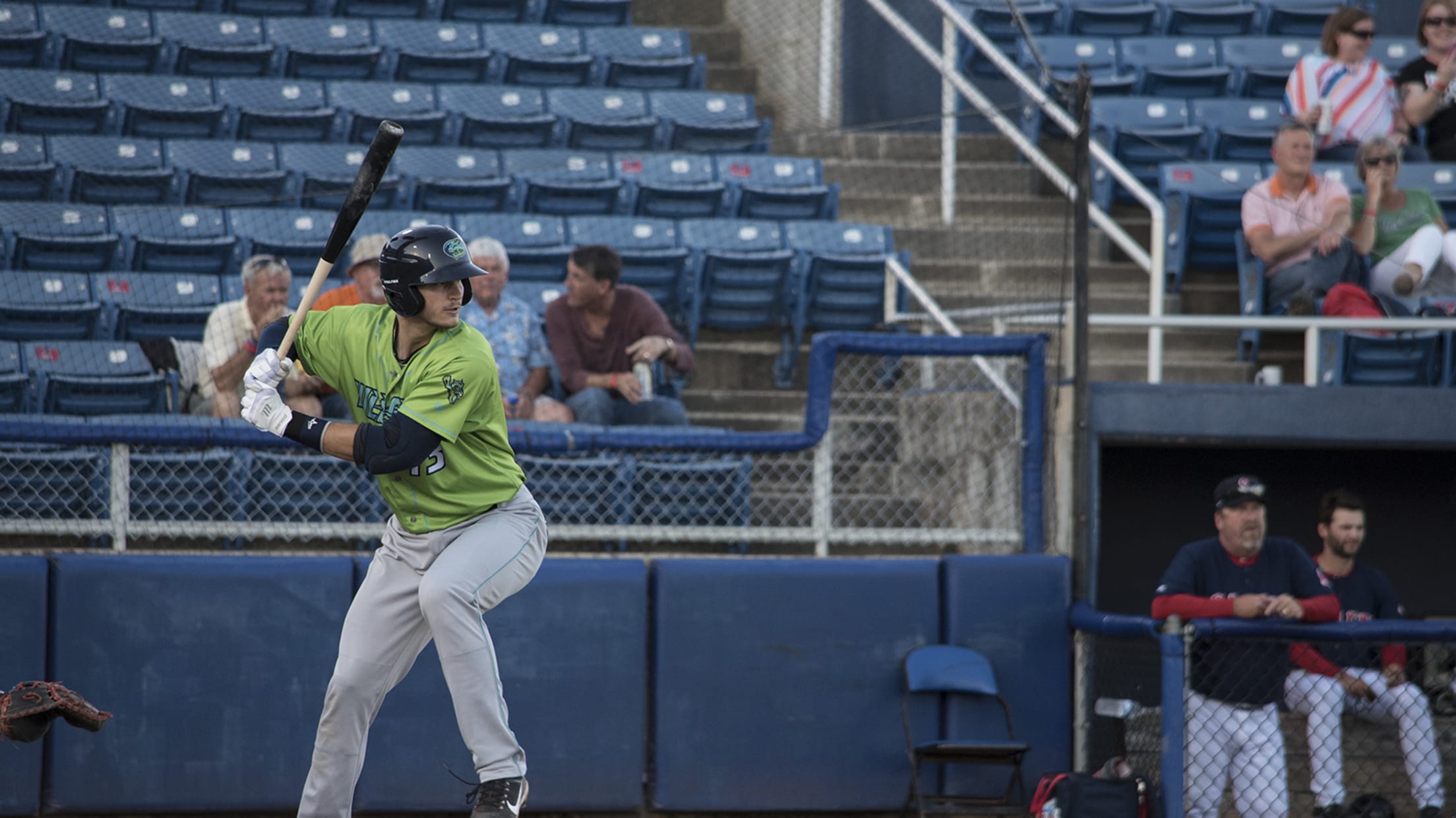 Lynchburg trailed by three runs on two different occasions but came back each time to force extra innings and eventually prevail in the 12th, 7-6.
DeMasi's Career Highs Highlight 5-2 Win
Lynchburg right-hander notches two personal bests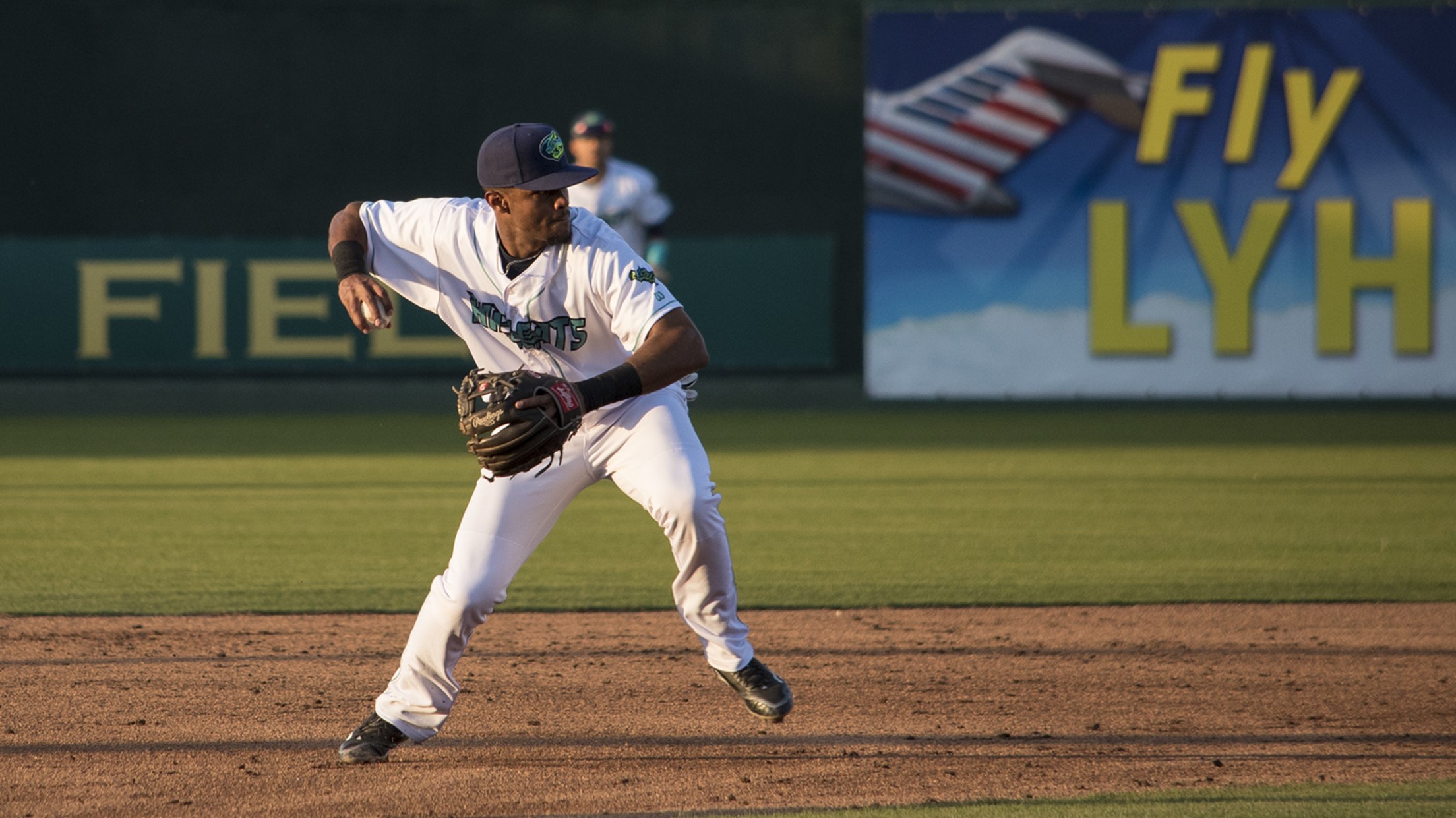 Dominic DeMasi went a career-high seven innings and struck out a career-best eight batters to earn the win in a 5-2 Hillcats victory at City Stadium Friday night.
Hillcats Drop Series Opener at Potomac, 5-2
Tully goes five scoreless before losing debut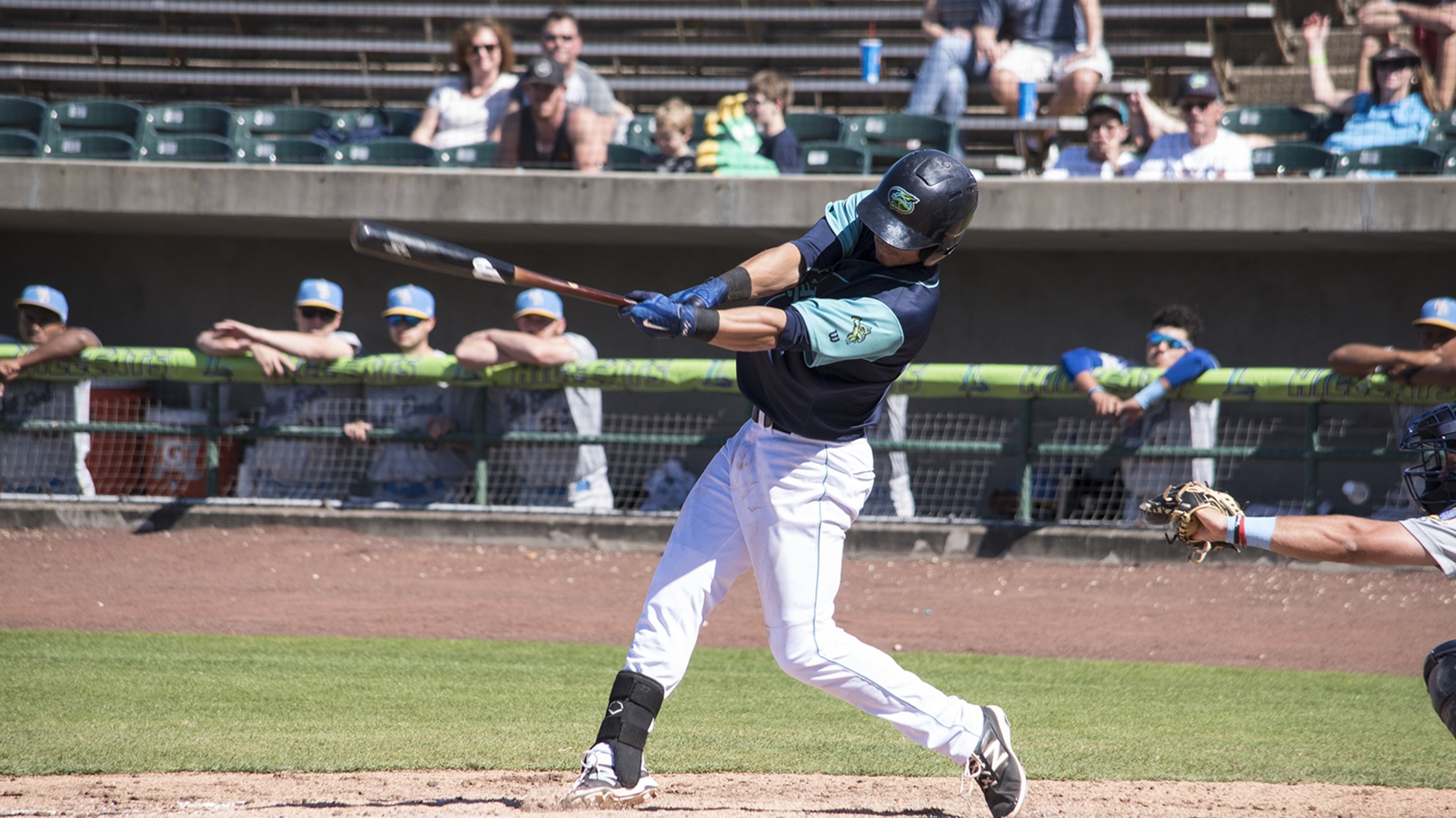 Tanner Tully turned in five scoreless innings in his Advanced-A debut and struck out four during that time, but a four-run sixth inning sent Potomac on its way to a 5-2 win at Pfitzner Stadium Monday night.
Jodd Carter Homers in 10-4 Victory
Hawaiian outfielder hits 11th homer of year on 21st birthday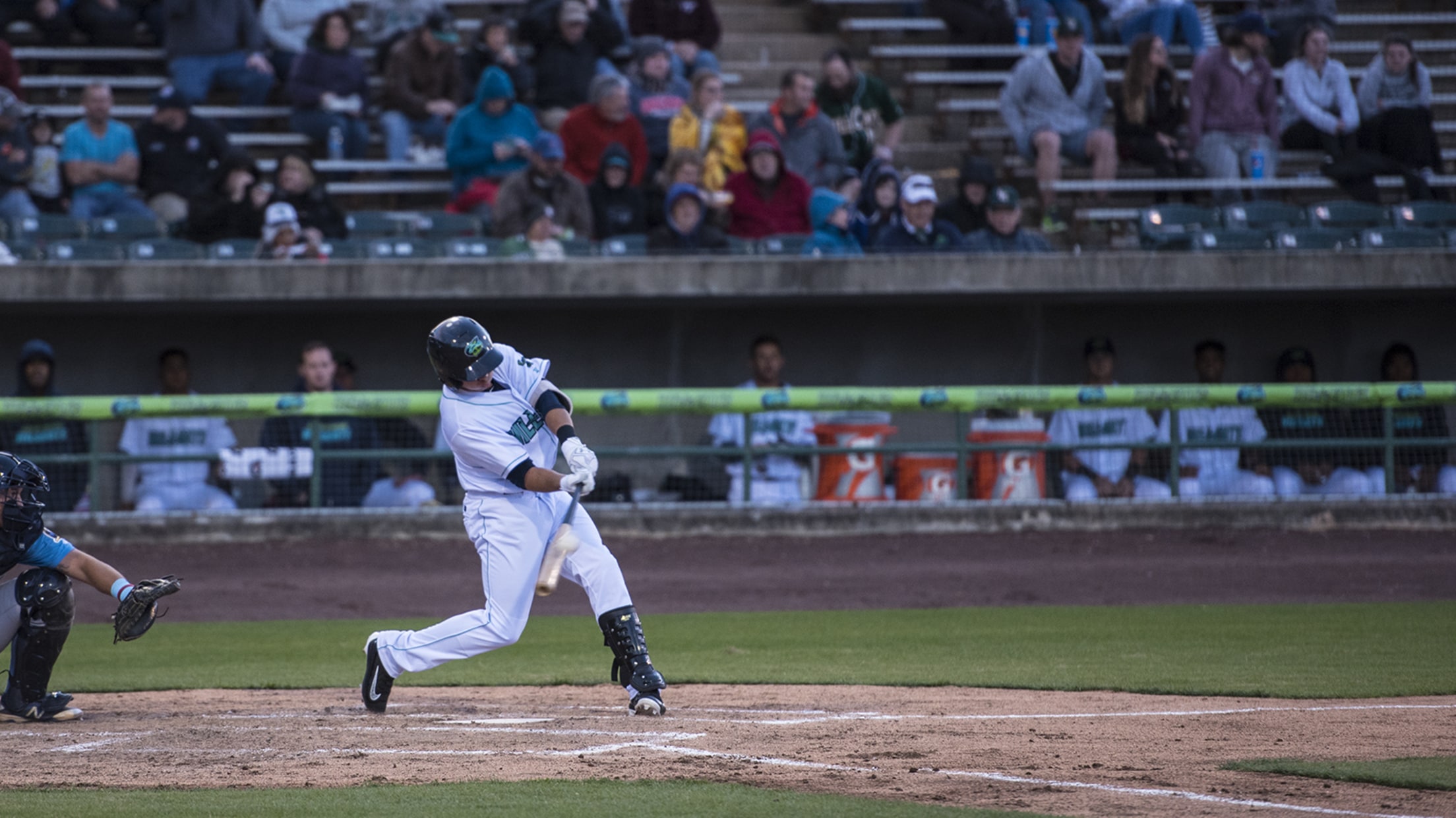 Jodd Carter hit a two-run homer on his 21st birthday, and Sam Haggerty had the first five-hit game by a Hillcat this year to lead Lynchburg to a 10-4 victory in the series opener at Potomac Thursday night.
Jodd Carter Named Player of the Week
Carter becomes second Hillcat to garner award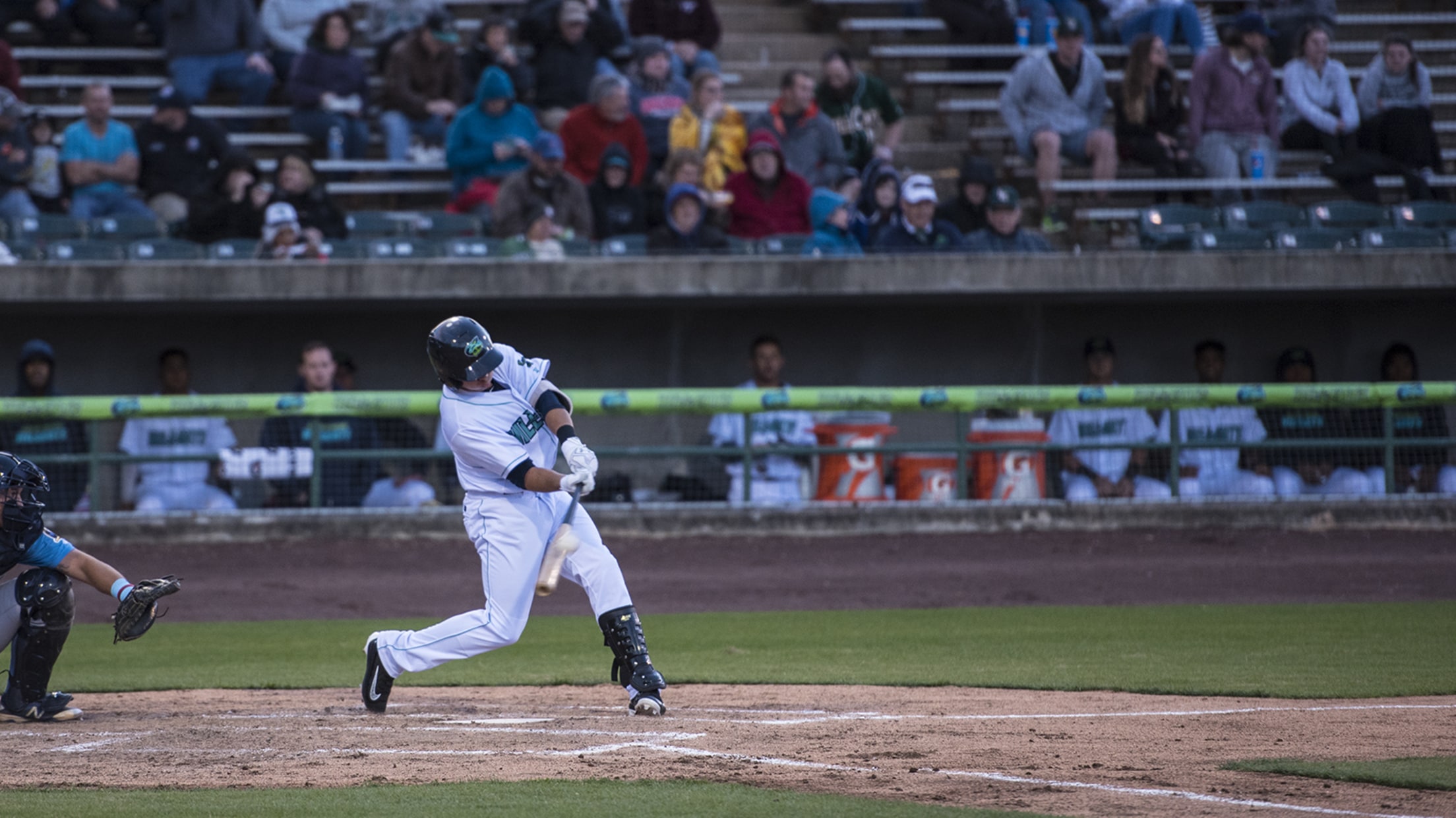 Jodd Carter  was named the Carolina League Player of the Week by the league office Monday afternoon. The Hillcats outfielder went 10-22 with three doubles, a triple and a home run during the week of July 10-16. He added four RBIs and scored three times in six games for the
Patterson powers way to Player of the Week
Rockies prospect clubs four homers in four games for Isotopes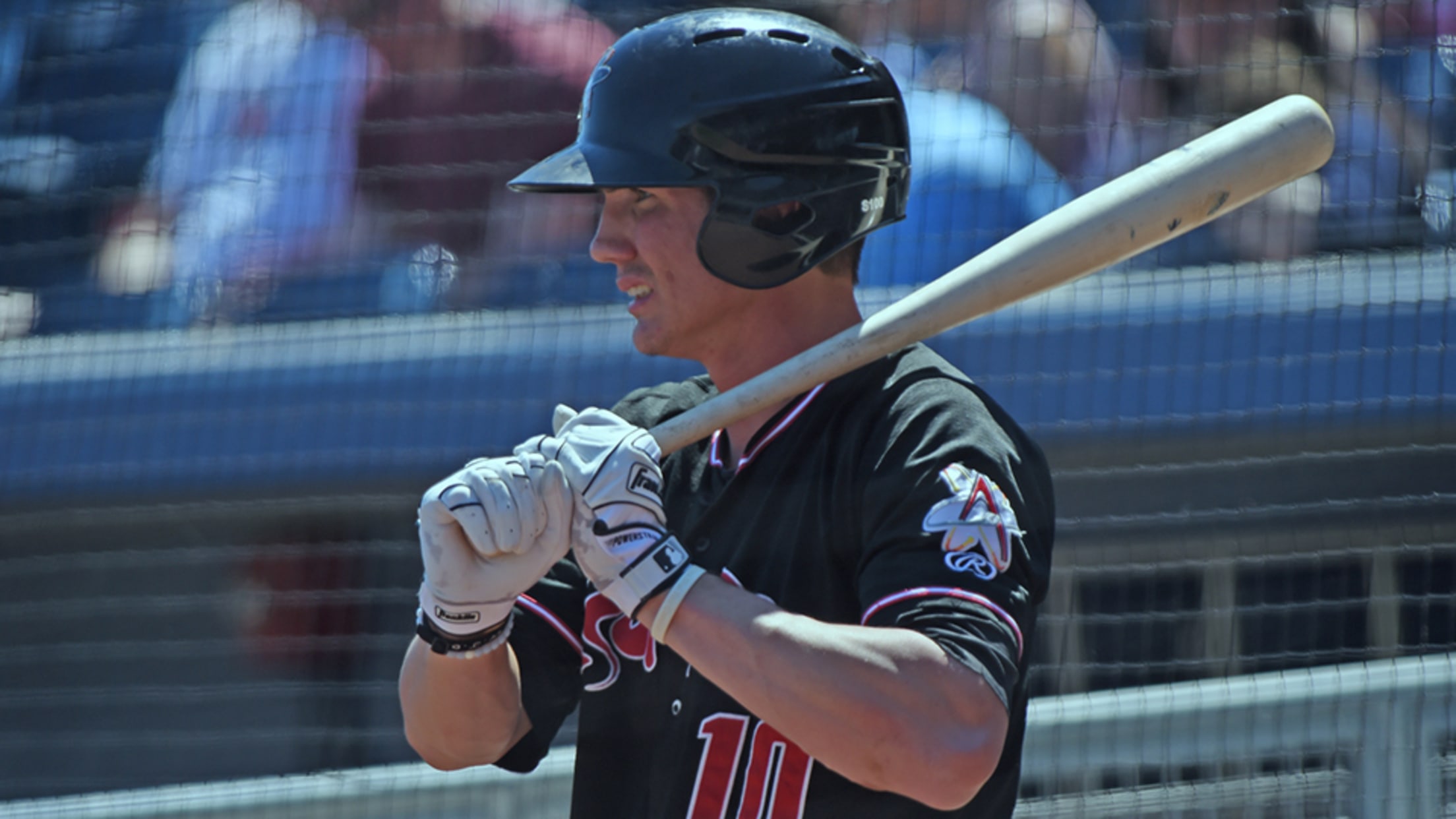 Three weeks ago, Jordan Patterson was named Pacific Coast League Offensive Player of the Week after hitting .423/.483/.846 with three homers in six games for Albuquerque.
Dash's Big Ninth Hands 'Cats 9-7 Defeat
Game decided in final at-bat for sixth time in last seven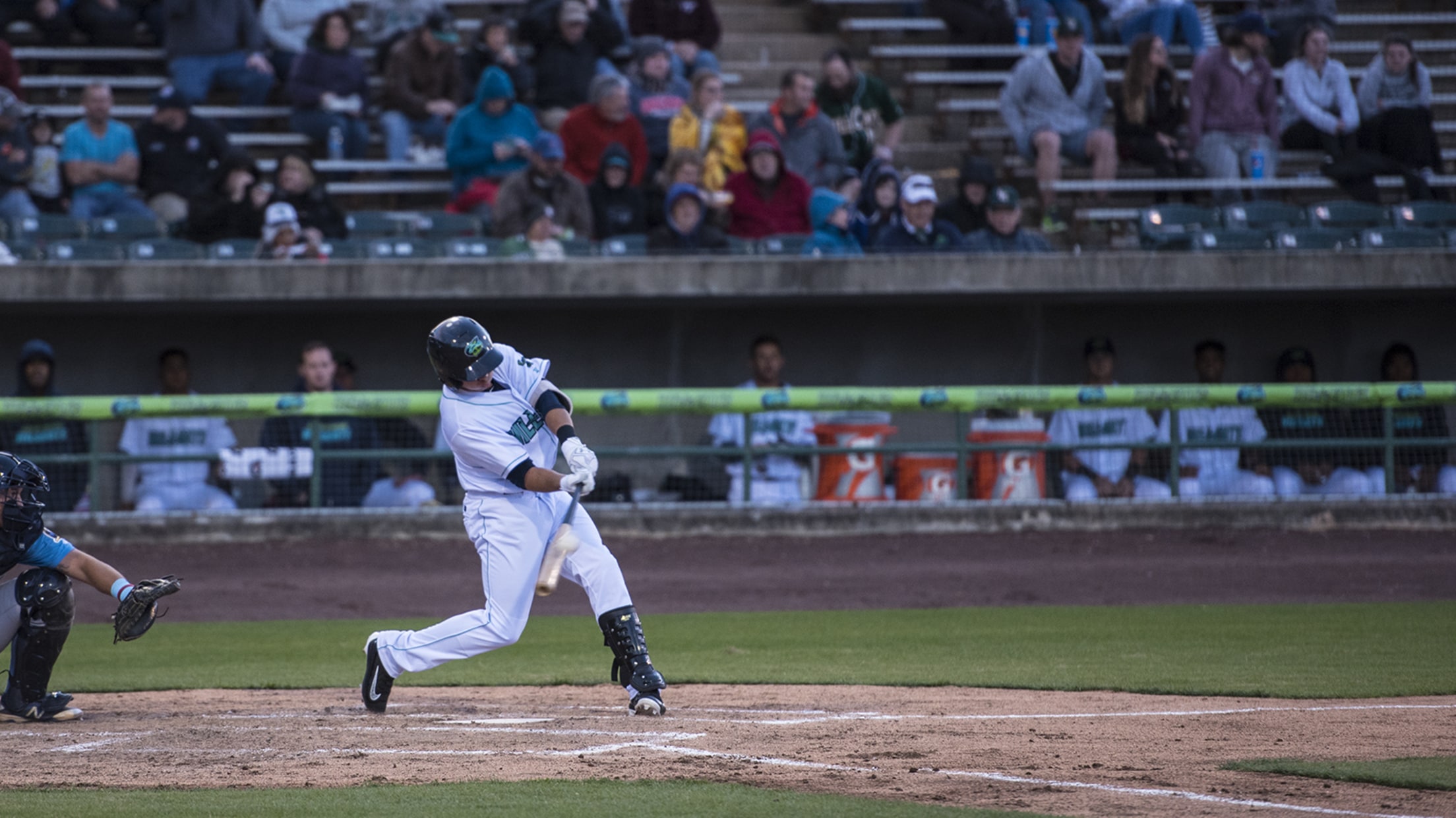 Seven different Hillcats had a hit, and Gavin Collins went 3-5 and generated an RBI on each hit. However, Winston-Salem used a four-run ninth to break a 5-5 tie and hang on for a 9-7 victory in the series opener at City Stadium Sunday night.
Blue Rocks Stun Lynchburg Again, 6-5
Wilmington rallies on back-to-back nights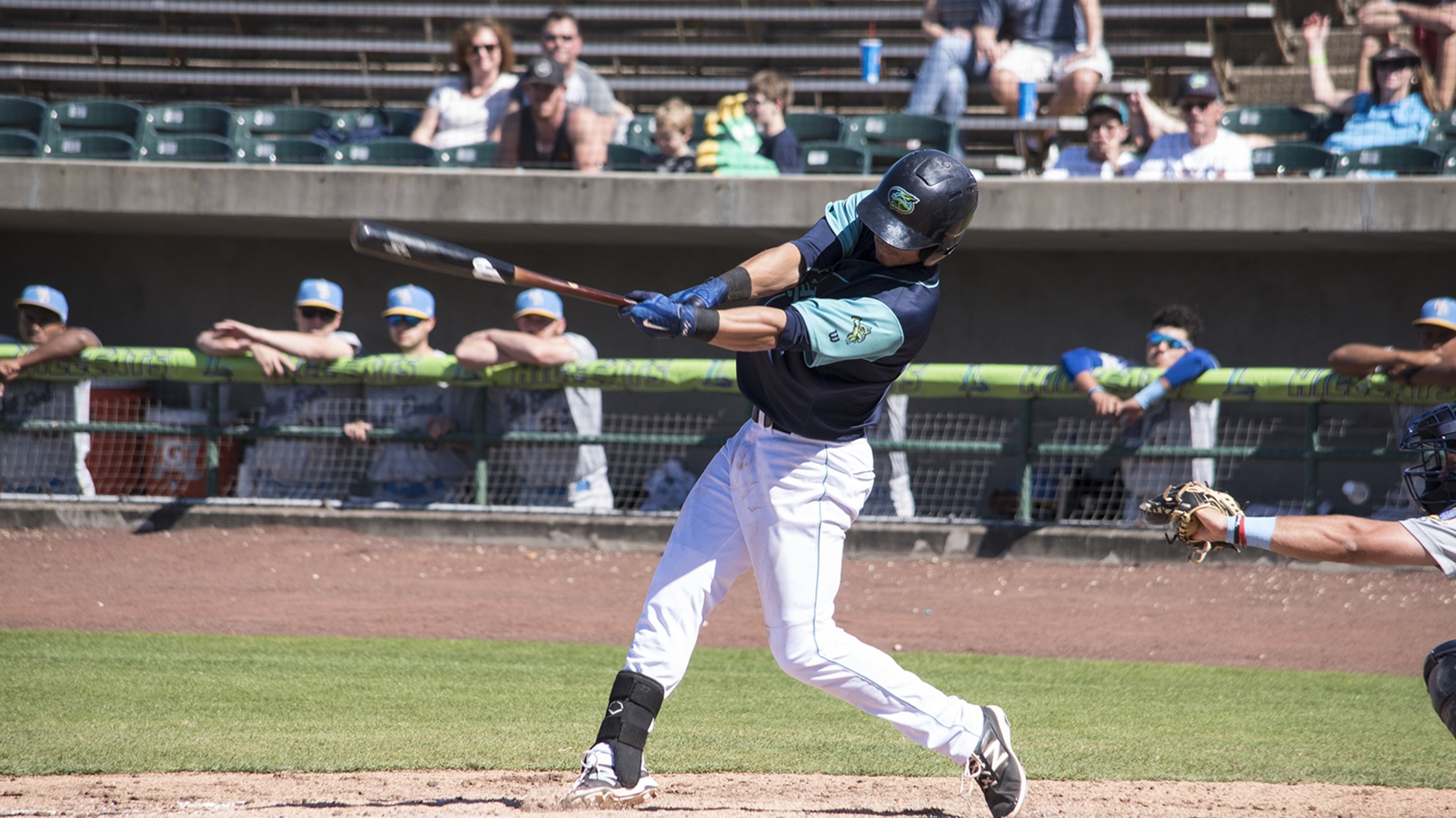 After entering the series with a perfect 37-0 record when leading after eight innings, Wilmington spoiled a ninth-inning Hillcats lead for the second straight night. The Blue Rocks plated two runs in the bottom of the ninth, capped off by a bloop single to left by Nick Heath to give
Hillcats Fall in 13 Innings at Wilmington, 5-4
Lynchburg drops series opener against Blue Rocks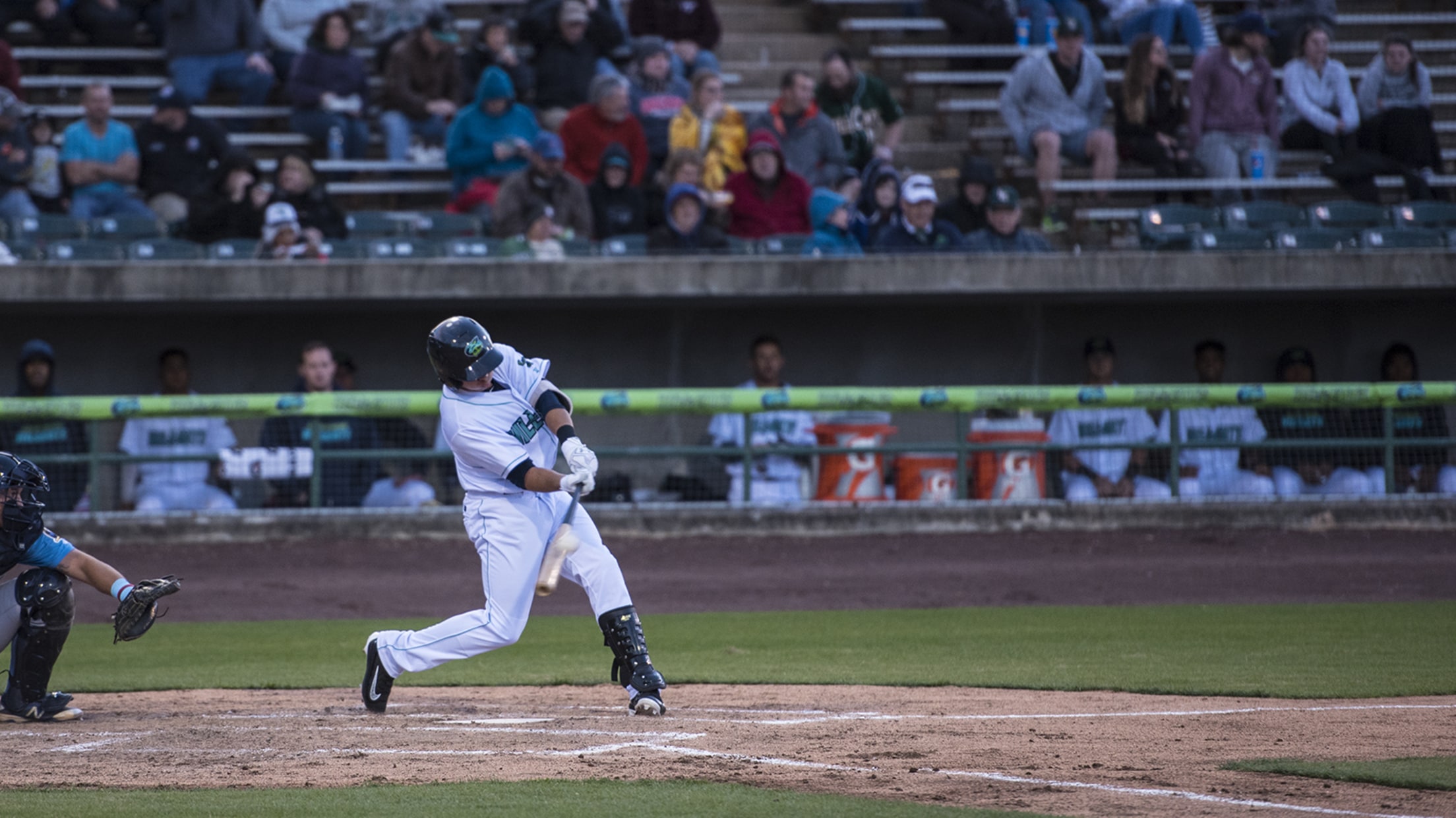 Sicnarf Loopstok and Jodd Carter each had go-ahead solo home runs during Wednesday night's 4 ½ hour battle, but Wilmington rallied to tie the game in the ninth inning and ultimately won 5-4 on a wild pitch in the 13th inning at Frawley Stadium.
Jimenez Shuts Down 'Cats in 3-0 Defeat
Salem left-hander holds Lynchburg to four hits in eight frames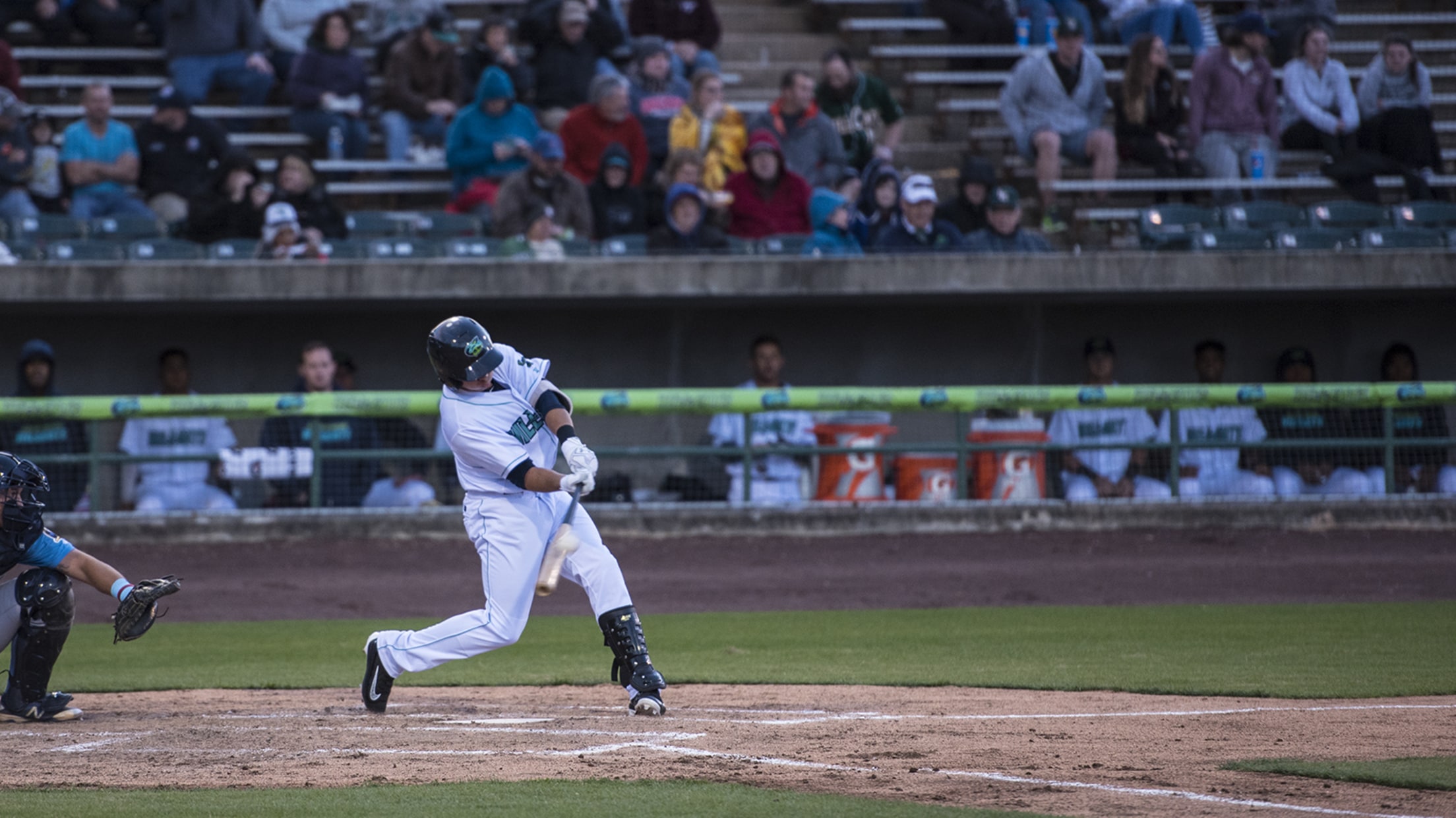 Dedgar Jimenez tossed eight scoreless innings before Stephen Nogosek earned his third save of the season in the ninth to complete a 3-0 shutout of the Hillcats Saturday night at City Stadium.
Rodriguez Leads 'Cats to 5-4 Win
Hillcats claim series opener against Salem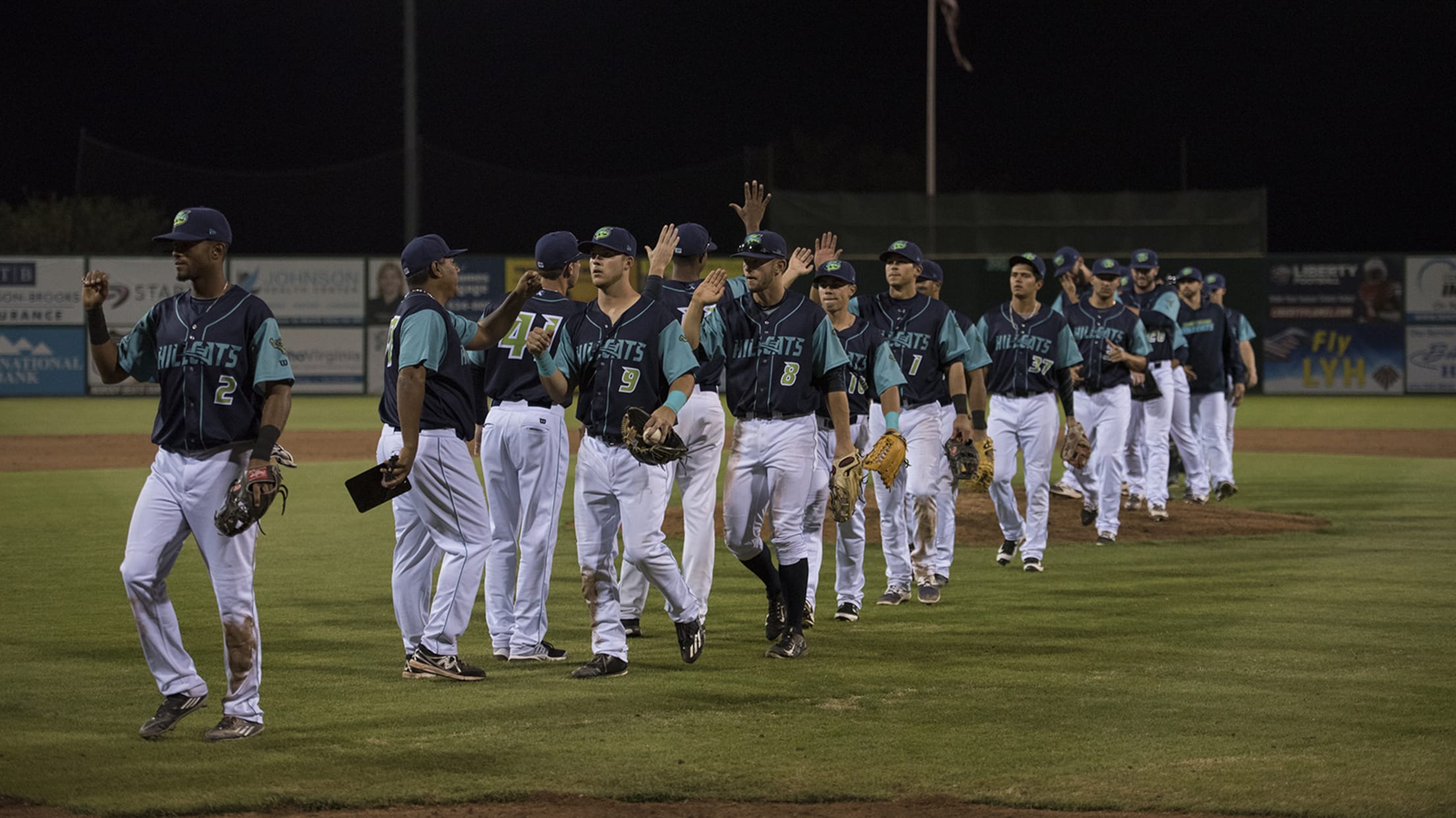 Jorma Rodriguez went 2-3 with a double and three RBIs in his first start as a Hillcat to help Lynchburg build a 5-1 lead through six innings. Salem pulled within one and put the possible tying run on second in the eighth, but Leandro Linares entered and retired all four batters he faced
'Cats Shutout Keys in Series Finale, 3-0
Lynchburg blanks Frederick for second time in four days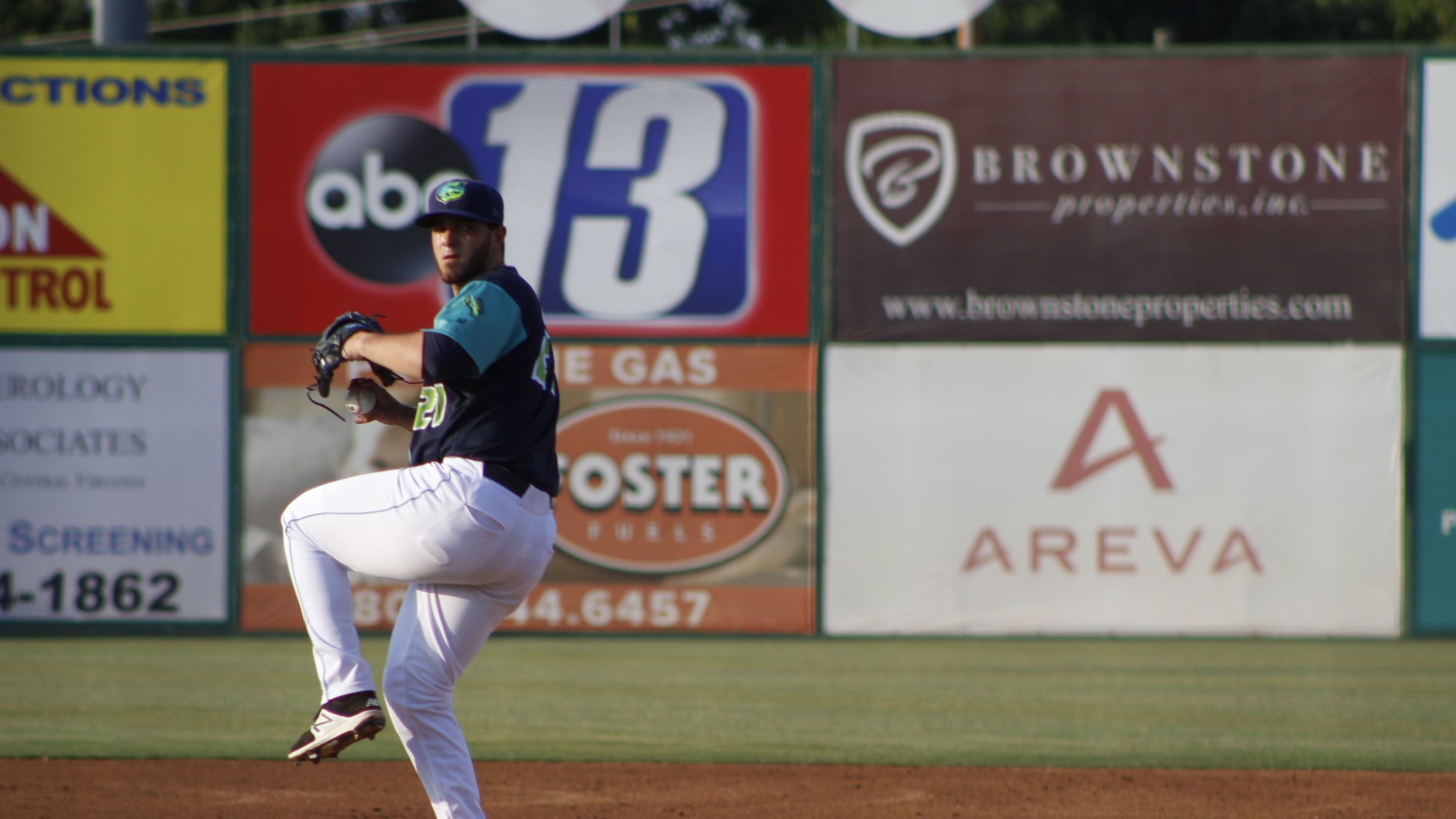 Aaron Civale only allowed four baserunners while striking out eight batters in seven innings to lead the way in a 3-0 shutout against Frederick Monday night.
Hartson and Hendrix Shutout Keys, 5-0
Lynchburg improves to 11-2 against Frederick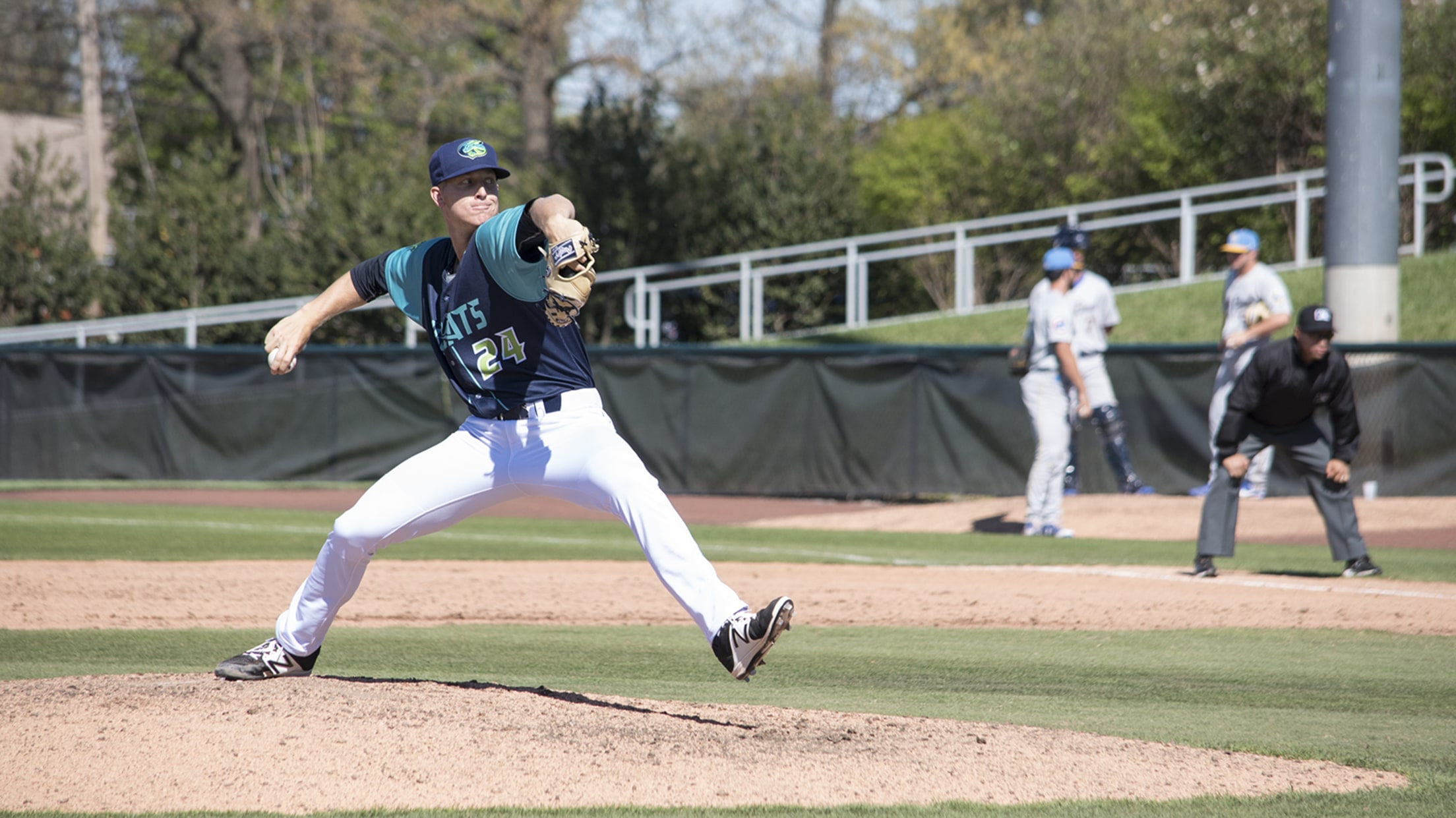 Brock Hartson matched a career high with seven shutout innings, and Paul Hendrix retired all six batters he faced to complete a 5-0 Hillcats victory at Nymeo Field Friday night. It marked Lynchburg's fifth team shutout of the year and the second against Frederick in the past nine days.Hartson held
Hillcats Drop Series Finale 6-5
Lynchburg swept in one-game homestand against Salem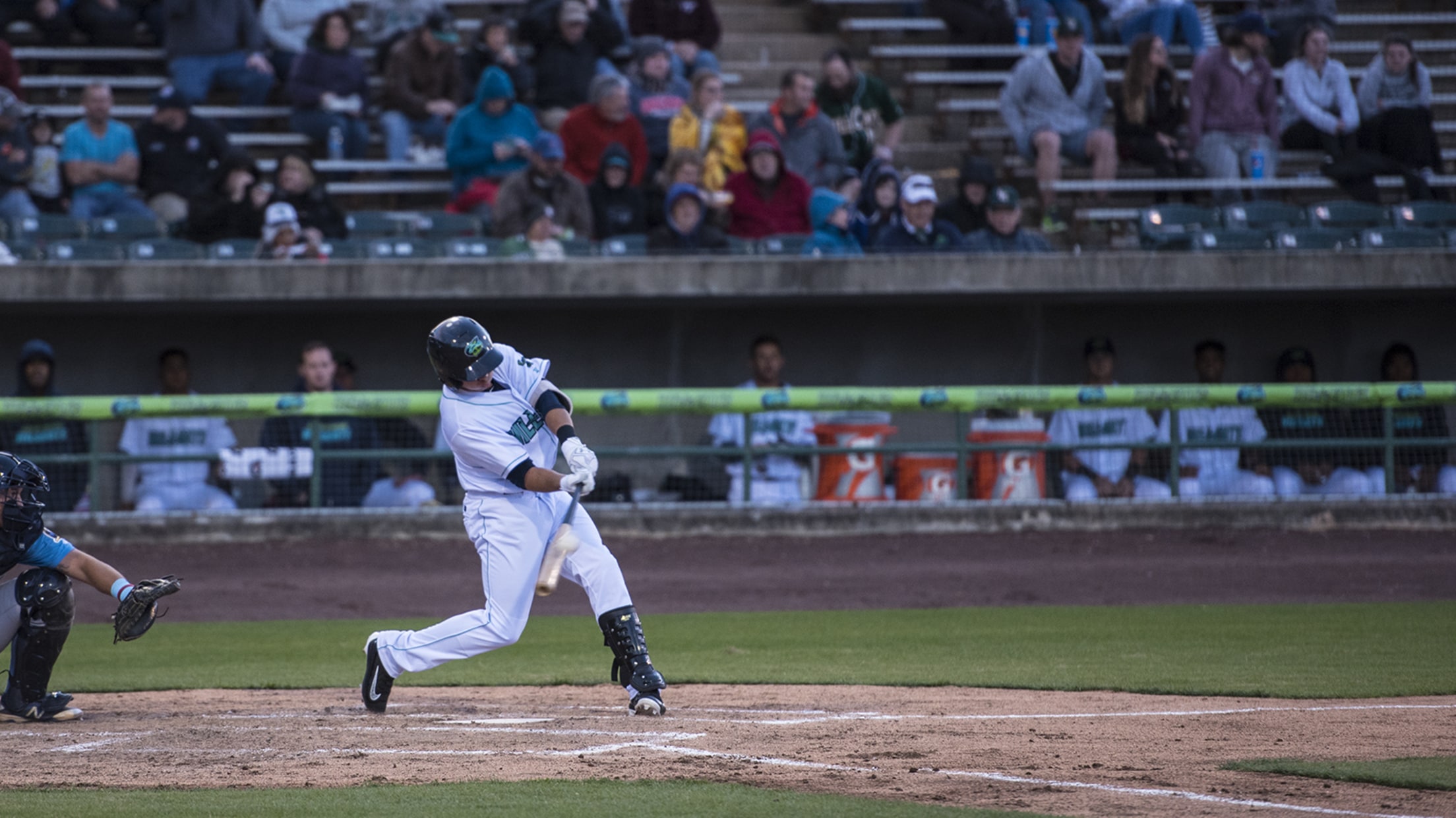 Lynchburg battled Salem for 14 innings, 10 of which were tied, before the Red Sox used a three-run 14th to take a 6-3 lead and hold on for a 6-5 victory Thursday night at City Stadium.
Castro and Castillo Lead Charge in 7-3 Win
Hillcats tie season high with 16 hits at Salem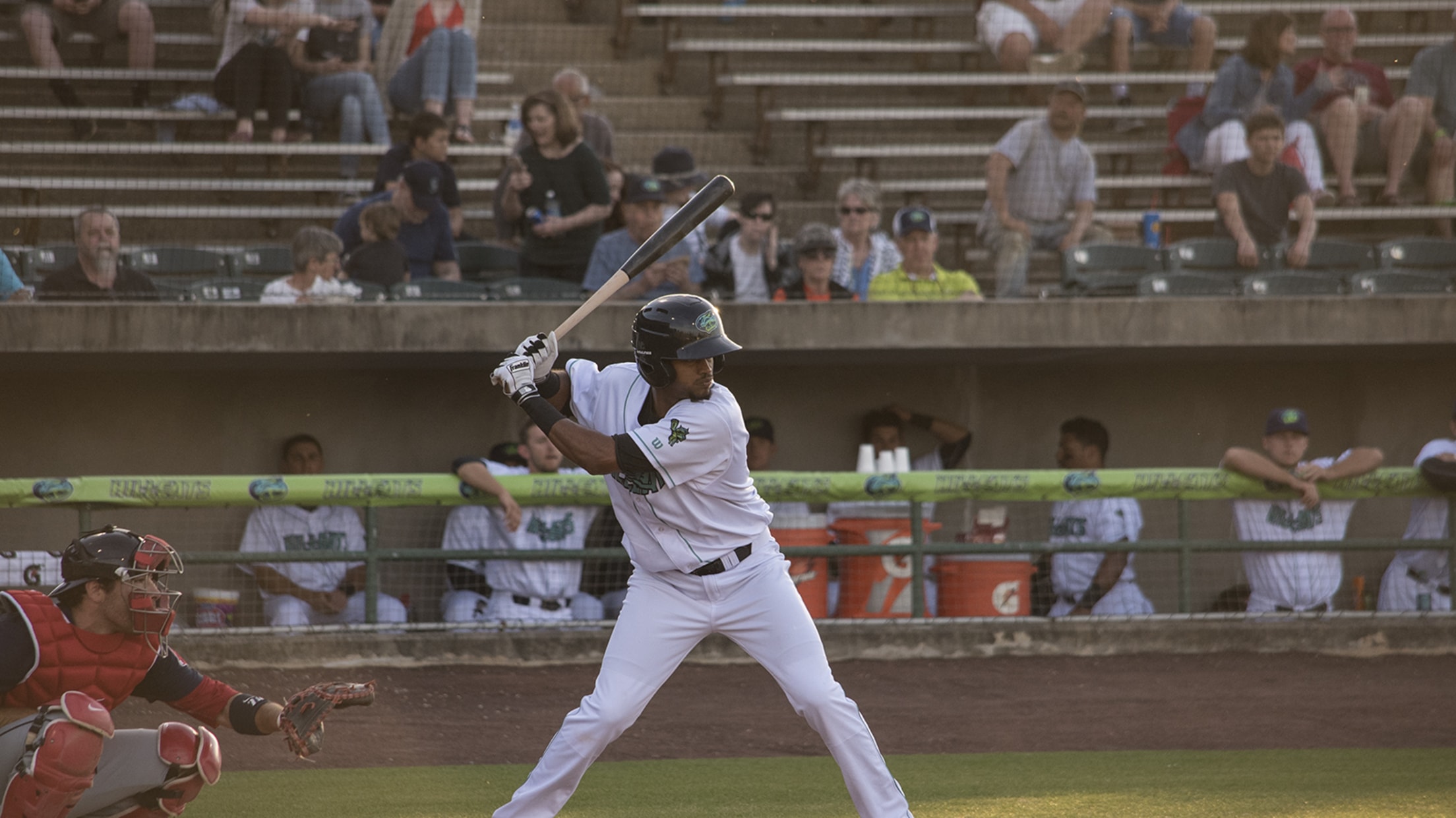 Willi Castro posted a season high four RBIs and finished a single shy of the cycle, while Ivan Castillo went 4-5 with a pair of doubles in his return to the lineup after more than a month on the Disabled List. As a team, the Hillcats matched a season high
Homers Highlight Offense in 8-3 Win
Lynchburg improves to 28-5 when a Hillcat hits a home run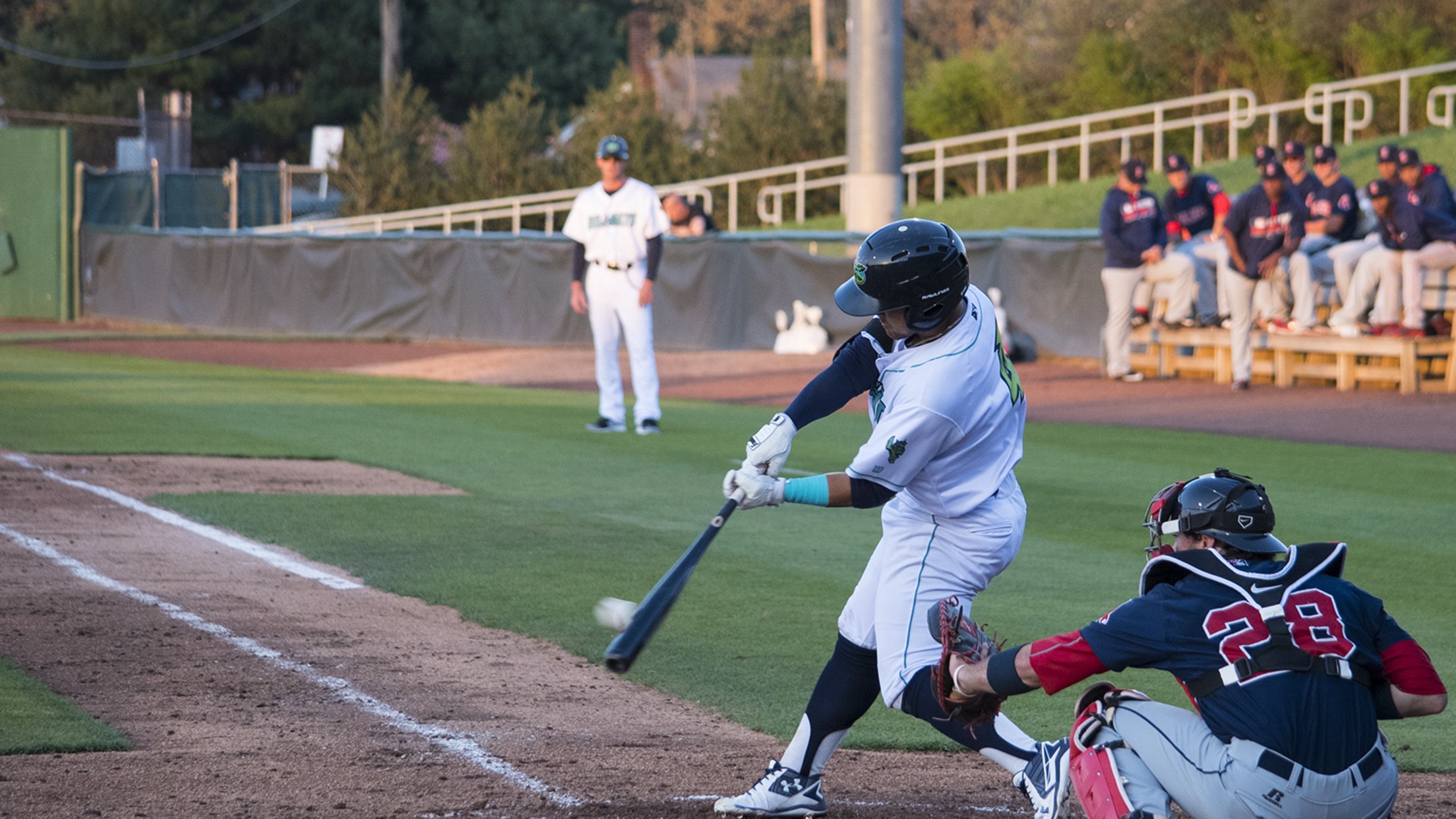 Ka'ai Tom homered two batters into the game, and Lynchburg led the rest of the way in an 8-3 victory at Salem Memorial Ballpark Tuesday night.
Shane Bieber Dominates in 3-0 Shutout
Frederick held to three hits to open second half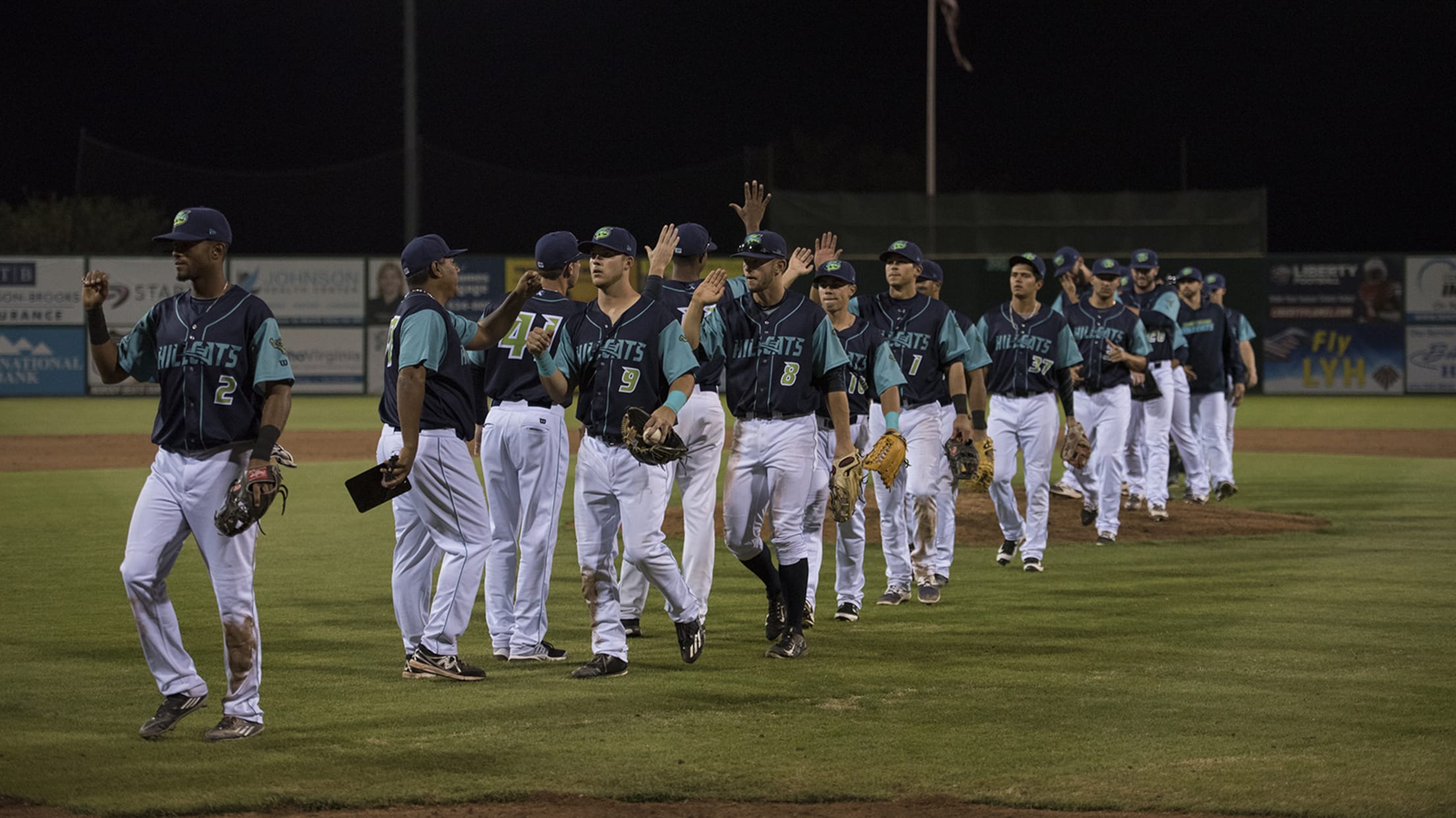 Shane Bieber tied a career high with 11 strikeouts and only allowed four baserunners over a career-high eight innings as part of a 3-0 Hillcats victory at City Stadium Thursday night.Facing Frederick for his third consecutive start, Bieber (3-1) began the game with a strikeout of Glynn Davis. The right-hander struck out at least one
Franchise-Record Six Homers Lead to 12-5 Victory
Hillcats hit back-to-back-to-back homers for first time in 20 years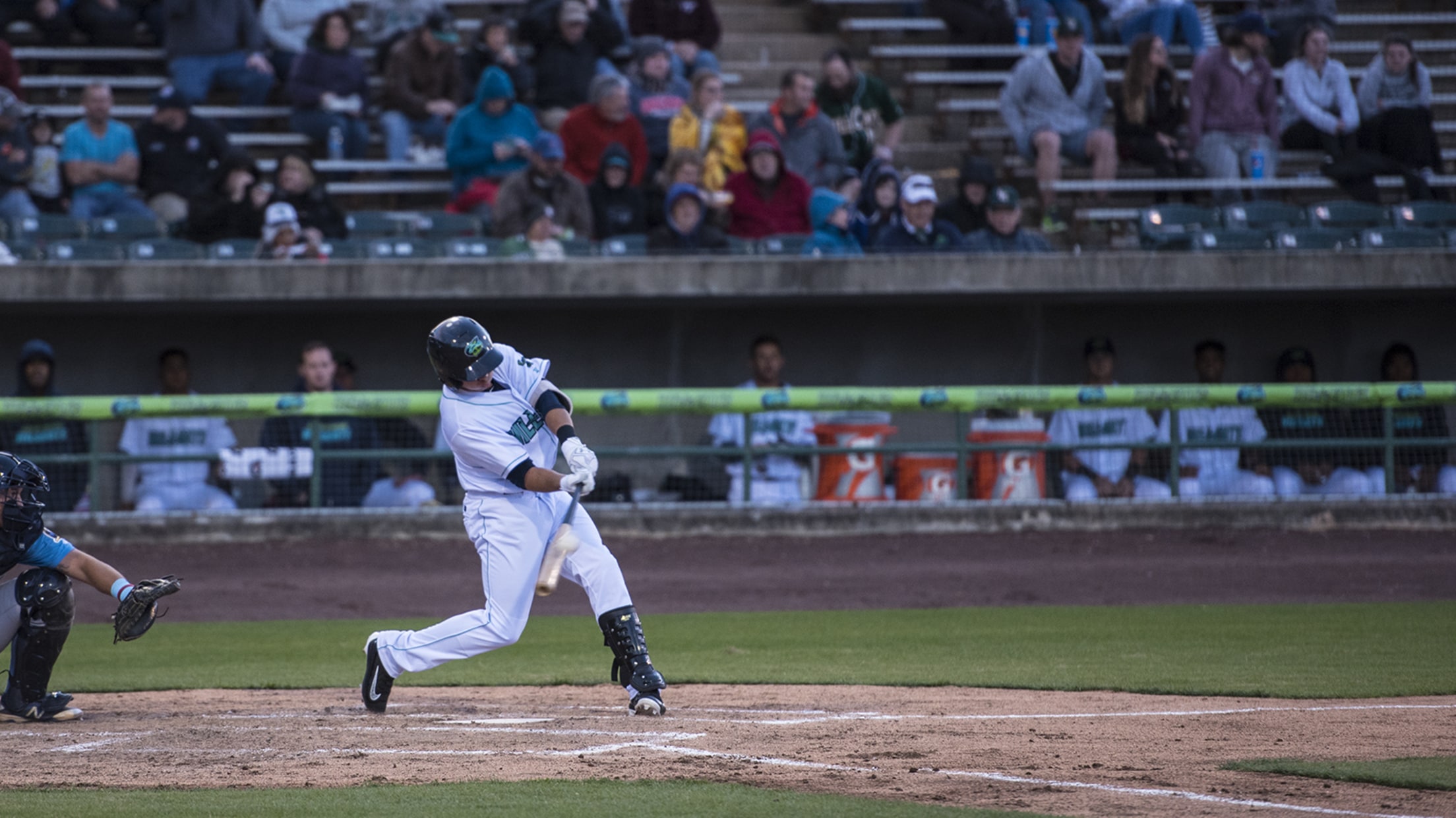 Lynchburg hit a franchise-record six home runs to defeat Frederick, 12-5, and pull within a half-game of first place heading into the final day before the All-Star Break. Saturday night's barrage included four home runs in one inning and the first set of back-to-back-to-back home runs for the Hillcats since
Hillcats blast team-record six long balls in win
Indians' Tom, Cervenka and Loopstok go back-to-back-to-back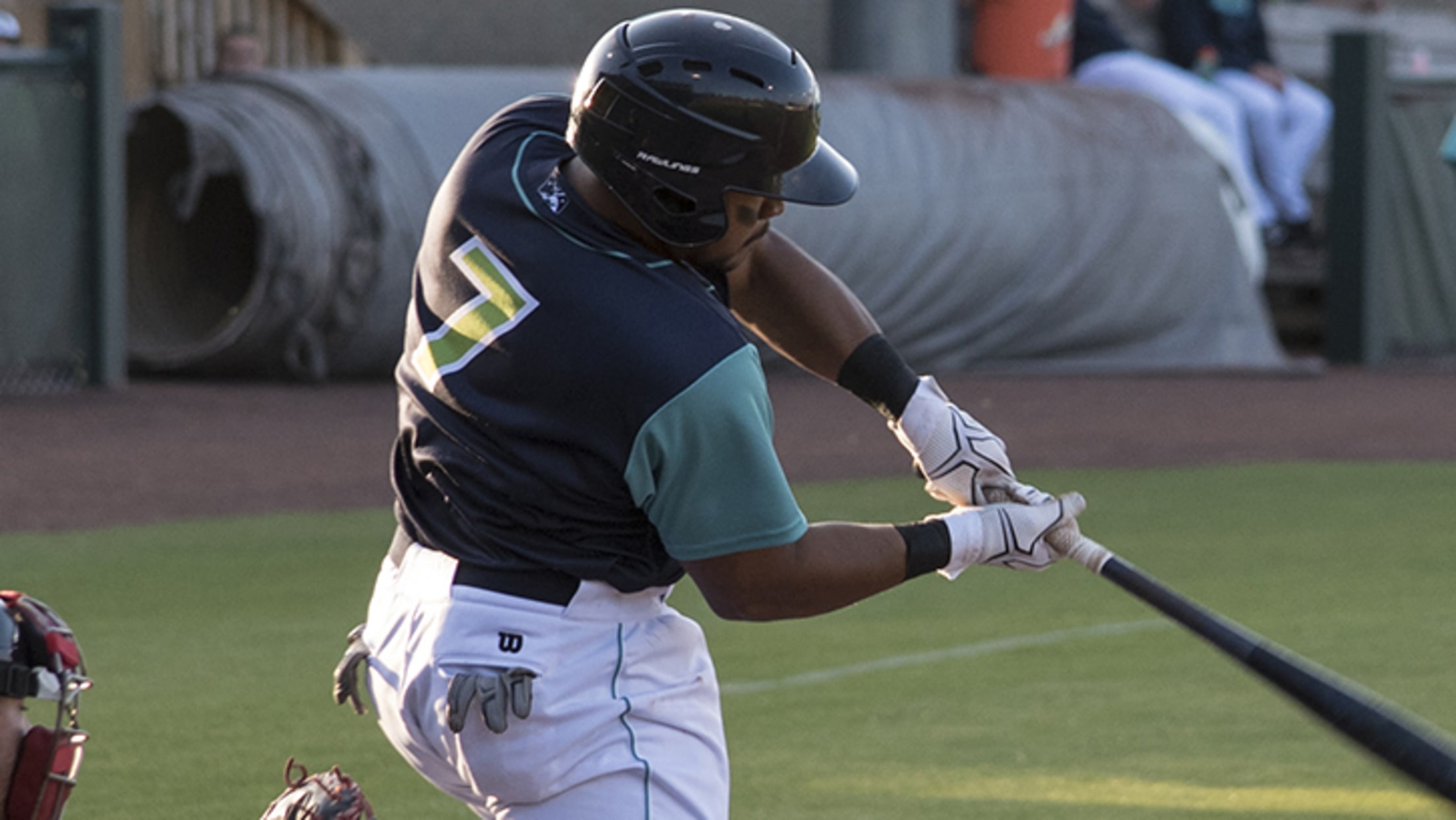 Class A Advanced Lynchburg had hit the second-fewest home runs in the Carolina League this season, but one never would've known after watching them Saturday.The Cleveland affiliate clubbed a team-record six long balls in a 12-5 win over Frederick at Nymeo Field. The teams combined for 10 roundtrippers -- one
Pair of Homers Not Enough in 5-3 Loss
Lynchburg drops series finale at Salem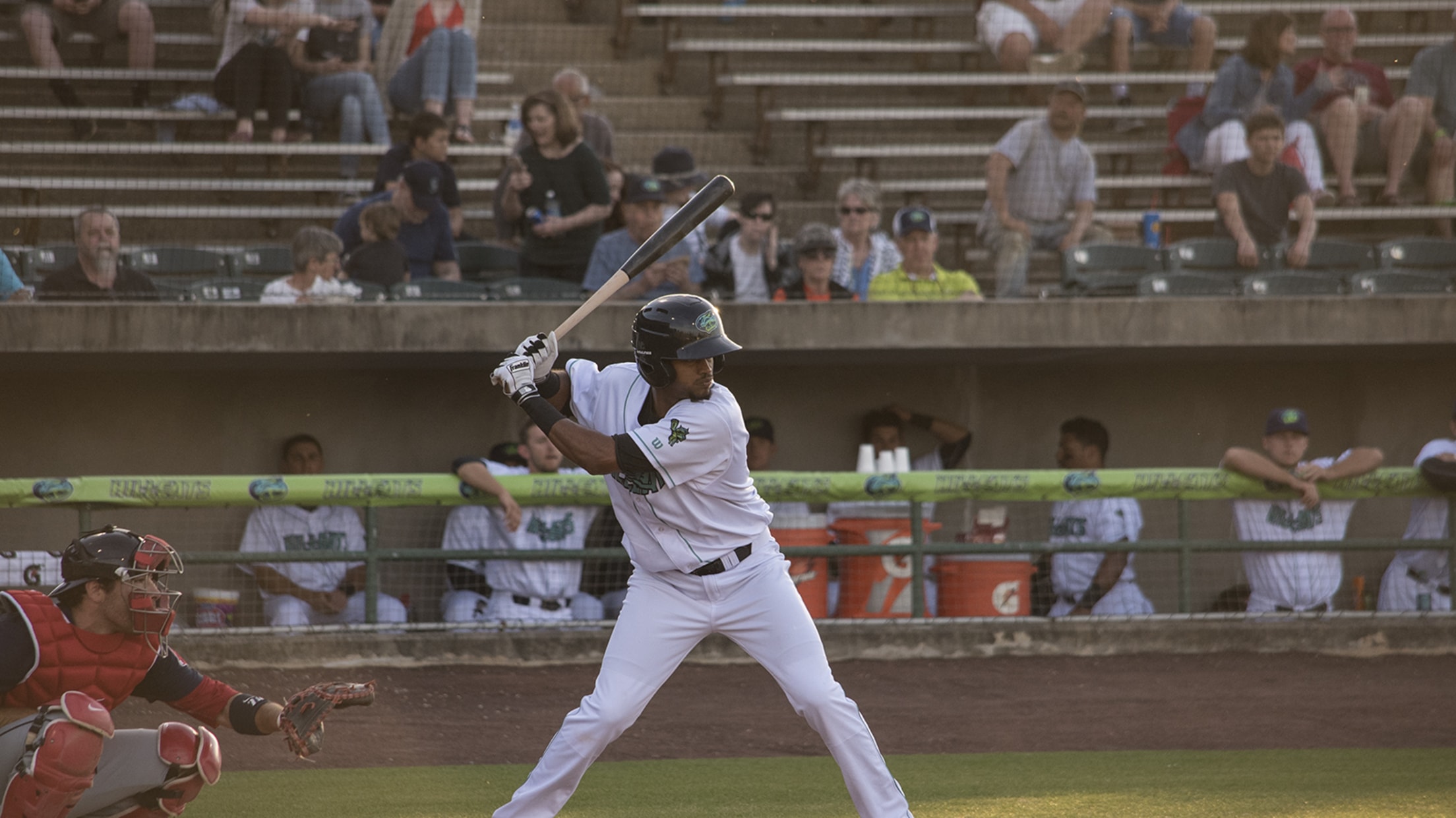 Jodd Carter and Willi Castro both homered in the third inning to help Lynchburg take a 3-1 lead, but Salem scored the final four runs of the night to defeat the Hillcats in the series finale at Salem Memorial Ballpark Wednesday night, 5-3.
Lynchburg Splits Twin Bill With Potomac
Hillcats and Nationals each claim one-run decisions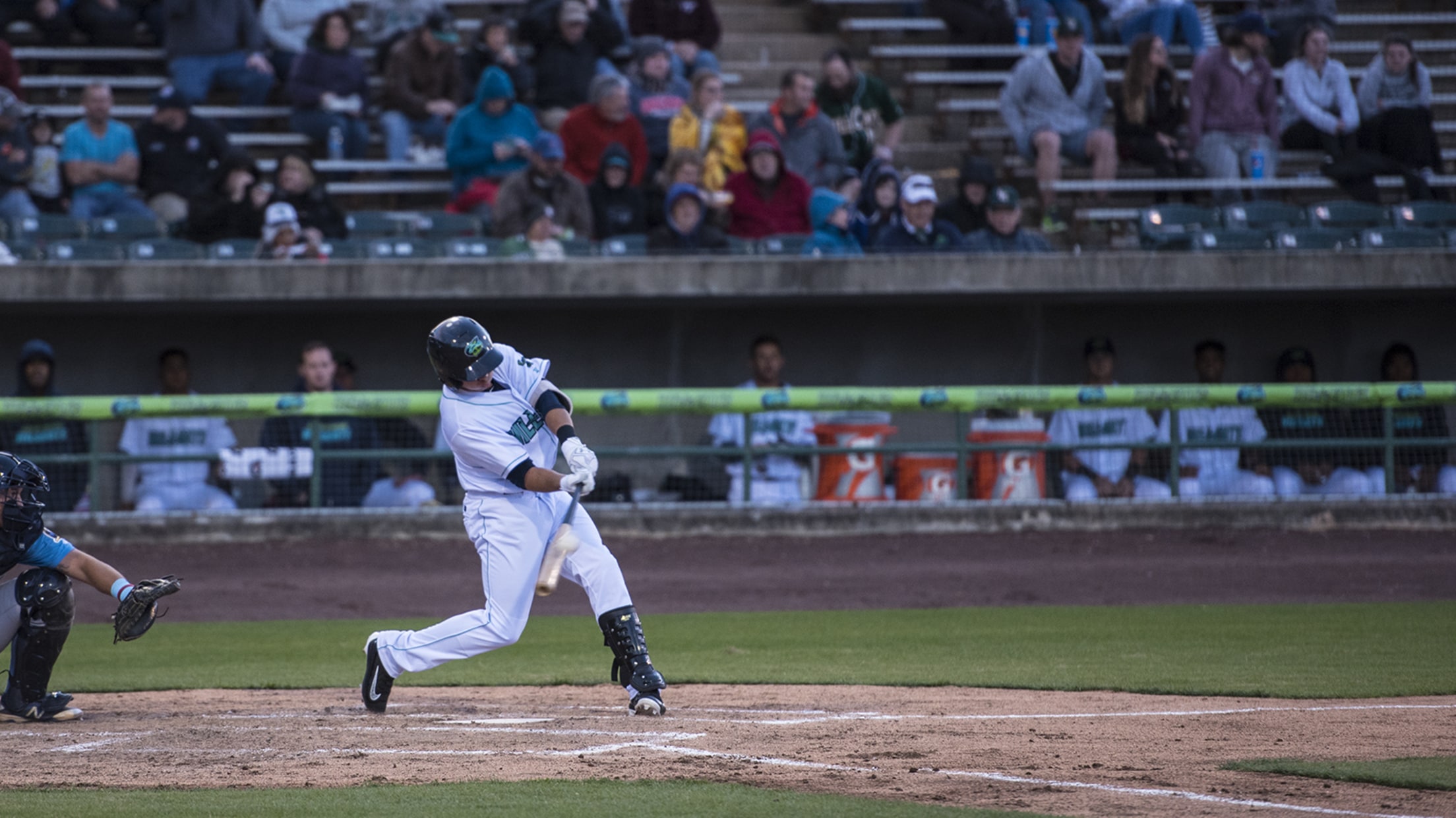 After Potomac used a late rally to take a 4-3 victory in nine innings to begin a doubleheader, Lynchburg held on with three consecutive highlight-reel defensive plays to seal a 3-2 win in the nightcap.Potomac jumped out to a 1-0 lead in the second game, but a two-out rally in
Loopstok Homers Again in 11-7 Win
Six different Hillcats post multi-hit performances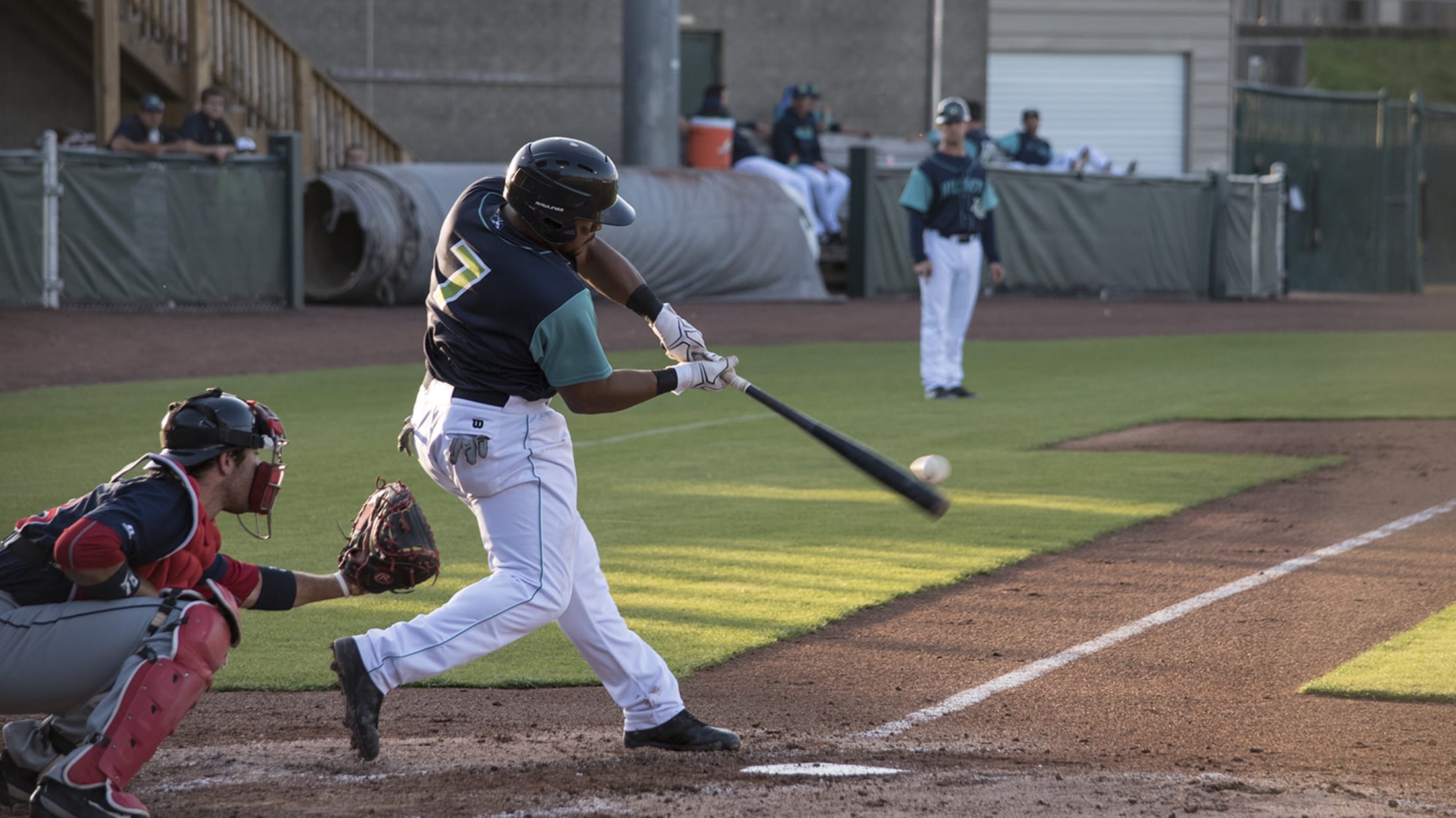 Sicnarf Loopstok hit his second home run in as many days to give Lynchburg a 2-0 lead three batters into the game, and the Hillcats led the rest of the way to claim an 11-7 victory against Potomac at City Stadium Friday night.
Loopstok Home Run Highlights 9-5 Win
Hillcats take three out of four from Winston-Salem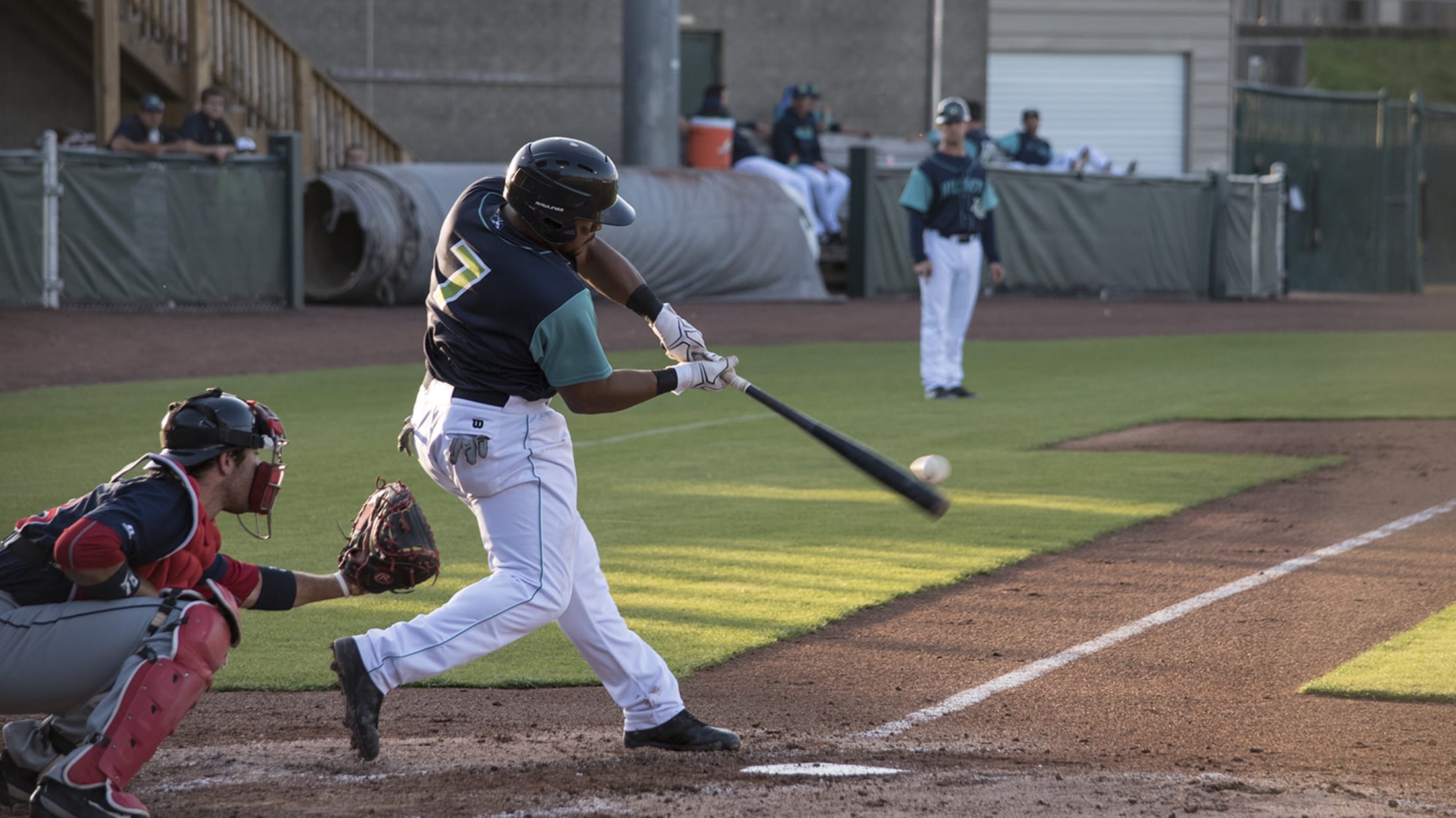 For the third straight game, a five-run inning served as the catalyst for a Hillcats victory. This time, Sicnarf Loopstok's three-run homer highlighted a five-run third to propel Lynchburg to a 9-5 win against Winston-Salem at BB&T Ballpark Thursday night.
Hartson's Seven Innings, Powerful Offense Equal 9-5 Win
Right-hander goes career-high seven frames