Astros system blossoming at the top
Tucker, Toro reach Majors while Javier rises to Triple-A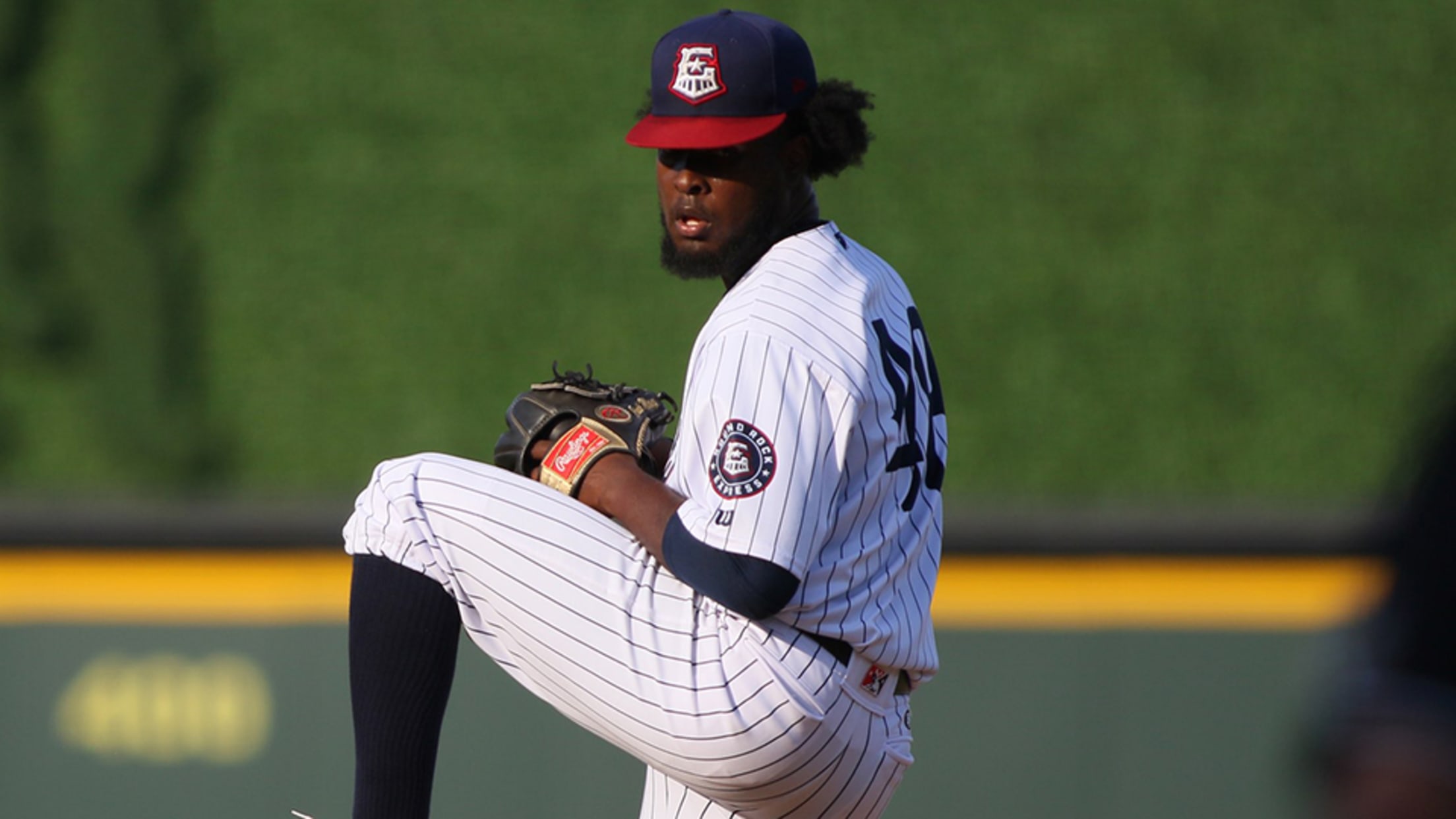 Each offseason, MiLB.com goes position by position across each system and honors the players -- regardless of age or prospect status -- who had the best seasons in their organization. Click here to locate your favorite club.The Astros went all-in on their quest for another World Series title at the
Sluggers dominate 2019 PCL All-Star list
Top-100 prospects Tucker, Kieboom, Diaz among honorees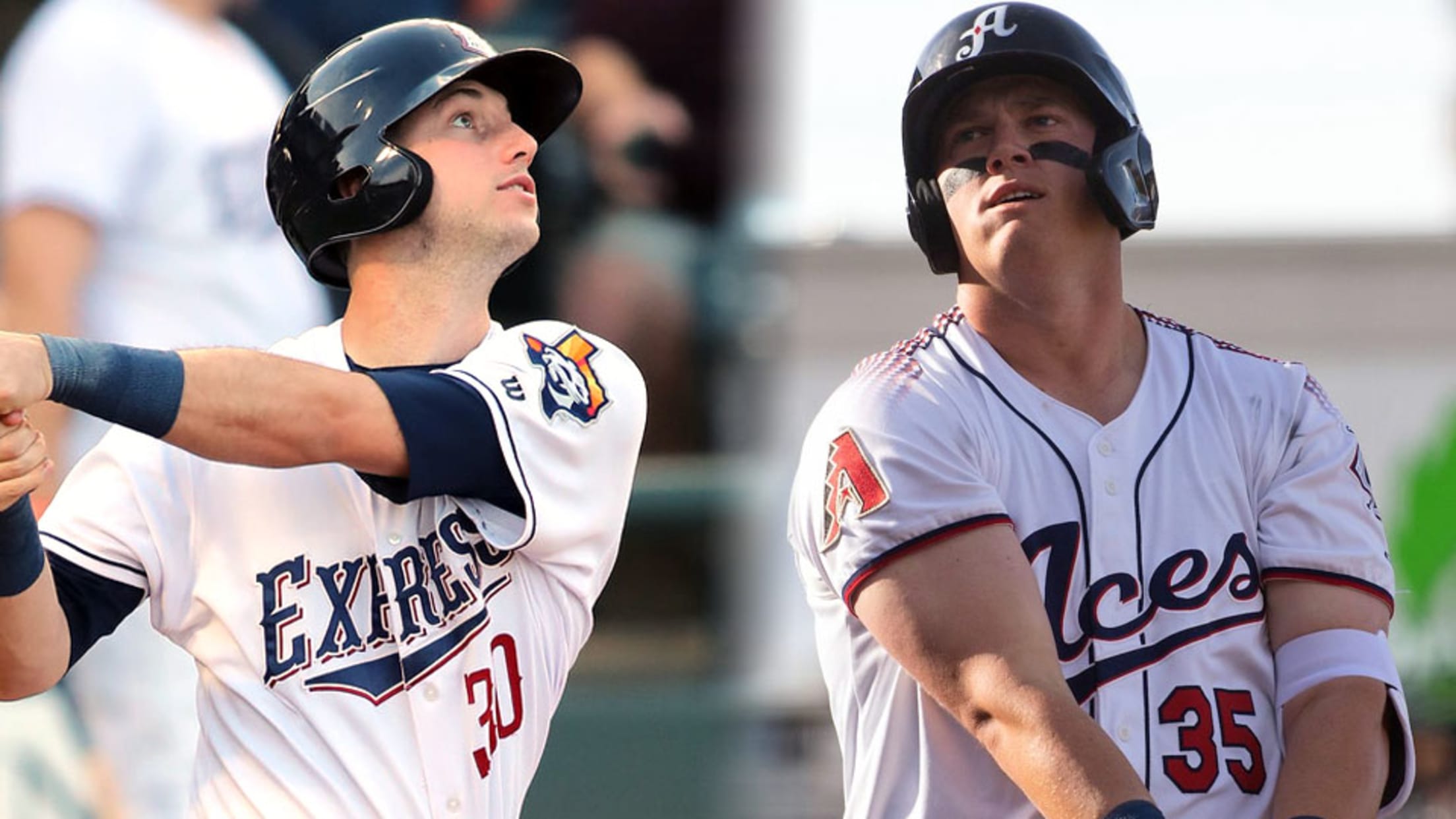 As expected, this group features a real murderer's row of hitting talent from the Minors' top level.Top-100 prospectsKyle Tucker, Carter Kieboom and Isan Díaz combined with dominant sluggers like Kevin Cron, Ty France and Jared Walsh to form the 2019 Pacific Coast League end-of-season All-Stars, the Triple-A circuit announced Monday.
Express' Tucker joins elite 30/30 club
Top Astros prospect is fifth to achieve feat in PCL history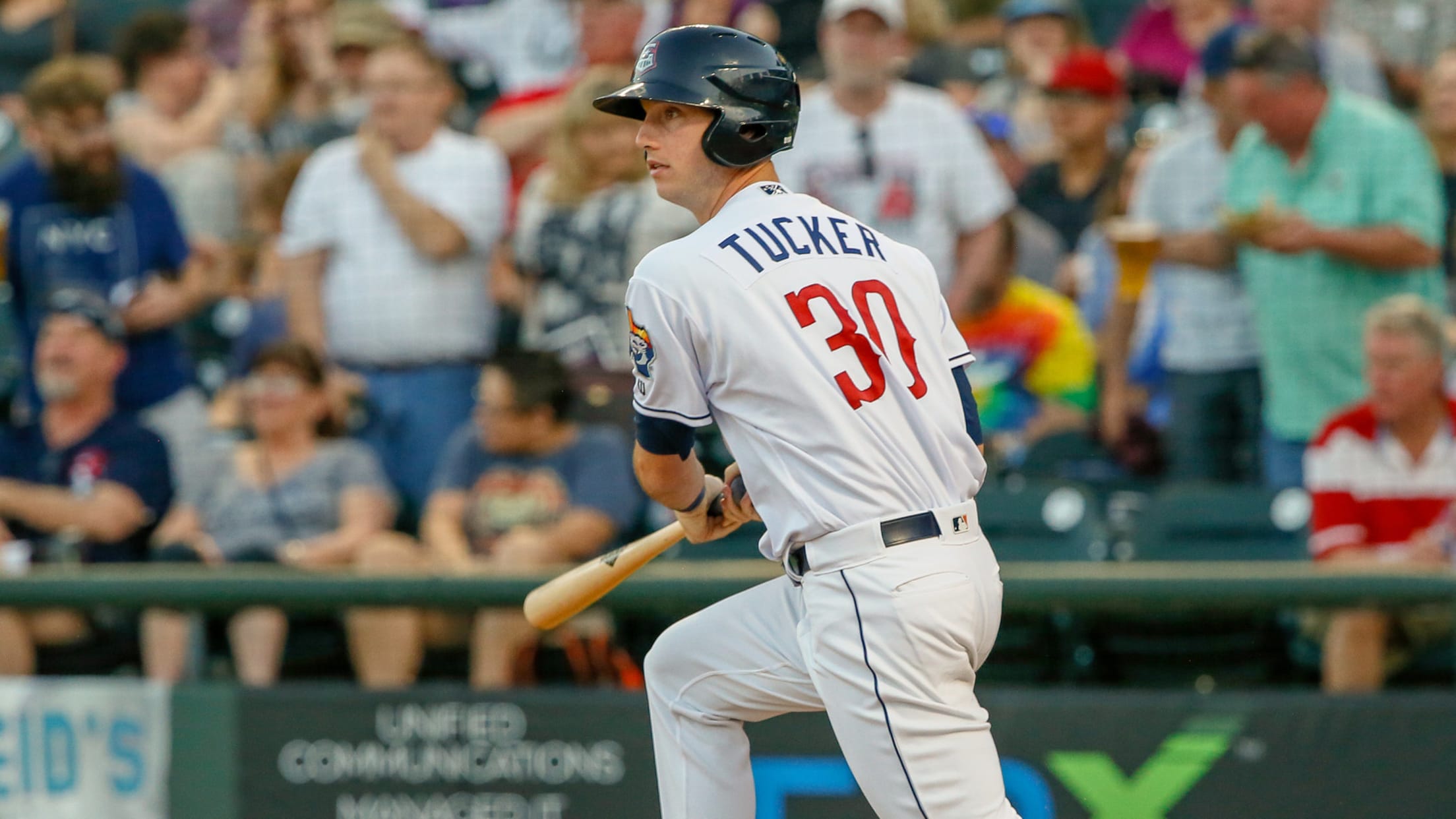 Kyle Tucker had just joined exclusive company on Saturday night and his coaches and teammates were hoping to see him celebrate with a little flair."We had been messing with him," Triple-A Round Rock manager Mickey Storey said. "We told him, 'Hey, when you get that 30th stolen base, you have
Tucker powers Express with two homers
With 32 dingers, top Houston prospect stands in third in PCL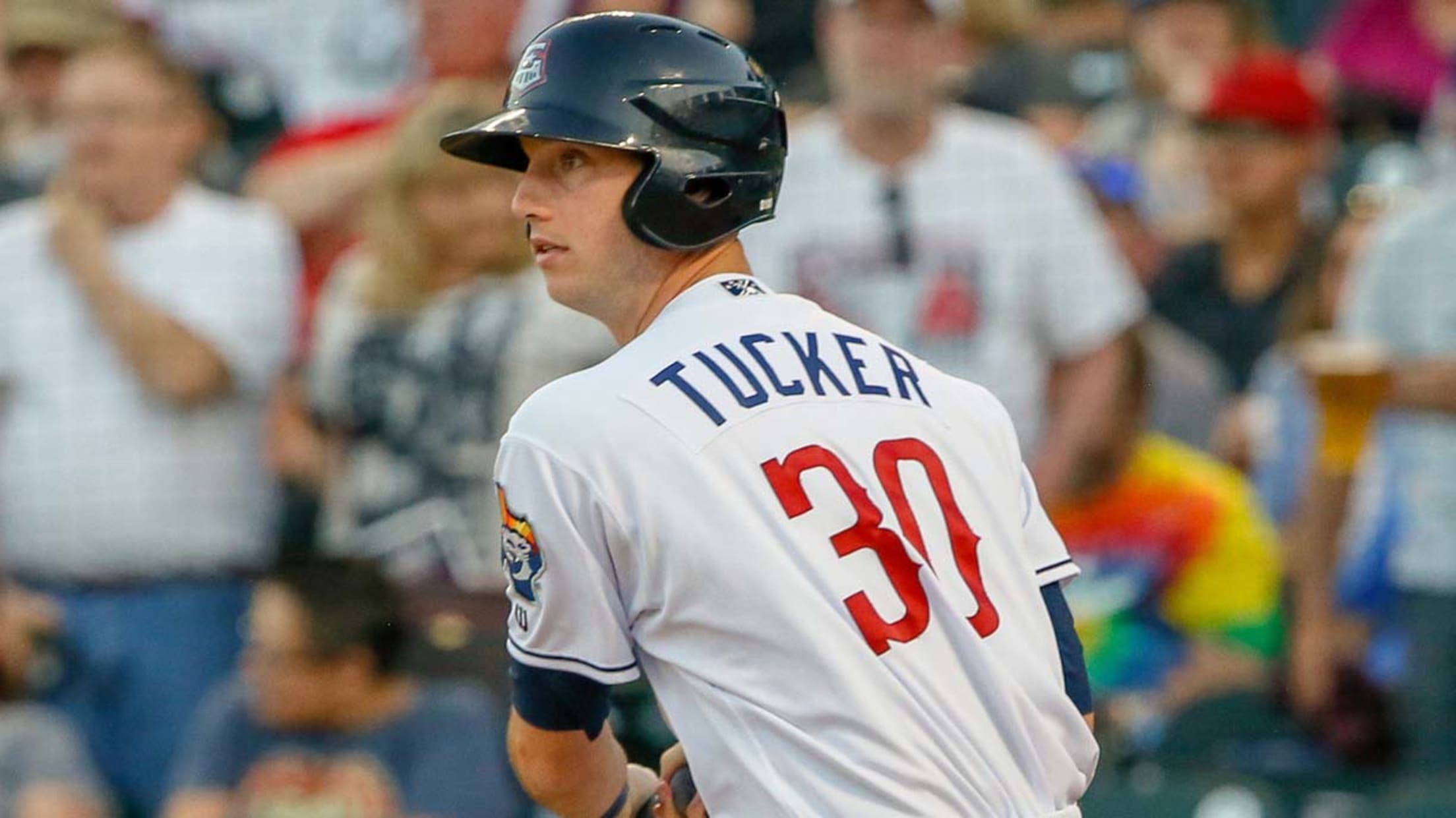 Kyle Tucker has made a habit of trotting around the bases this season.Houston's top prospect bashed two more homers, driving in four runs, as Triple-A Round Rock's offense broke out in an 11-6 victory over Albuquerque at Isotopes Park on Monday night.
De Goti cycles to play Express' locomotive
Astros infielder smashes two homers on five-hit, six-RBI night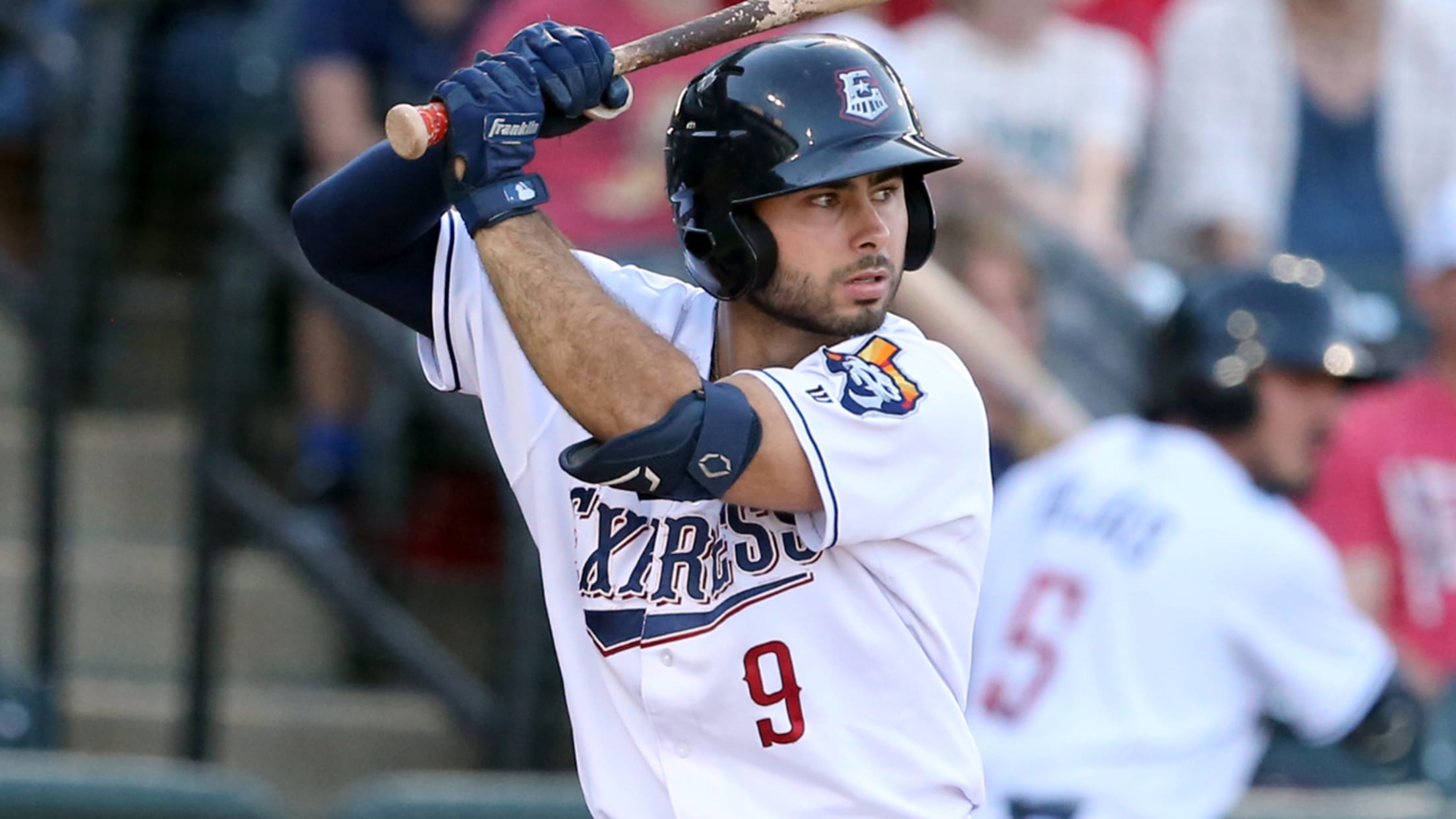 Alex De Goti might have had his cycle earlier Wednesday night, but a scoring decision changed his fourth-inning double to a single.So he went for the double again. And he got it.The Houston infield prospect capped the cycle with the two-bagger while homering twice on a five-hit, six-RBI night as
Prospect Roundup: Games of June 30
Astros' Tucker blasts slam; Cardinals' Arozarena logs four hits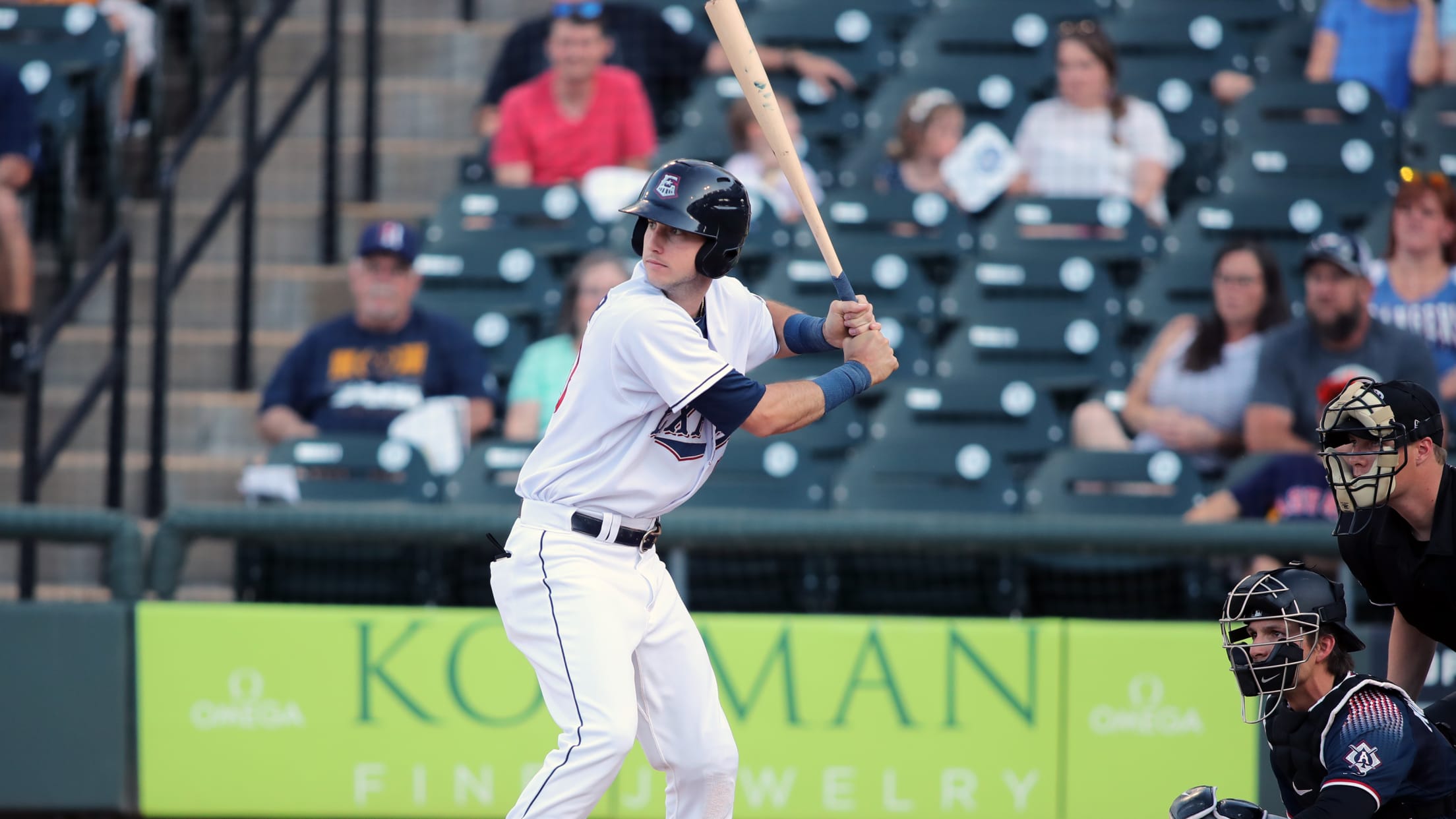 Astros OF Kyle Tucker, Triple-A Round Rock: 1-for-2, HR, 2 BB, 4 RBI, 2 R -- Houston's second-ranked prospect crushed the second grand slam of his career in the Express' 7-6 win over the Storm Chasers. He wasted no time doing so, clearing the bases in his first trip of
Tucker, Hiura, Urias among PCL All-Stars
Three Top-100 prospects highlight roster headed to El Paso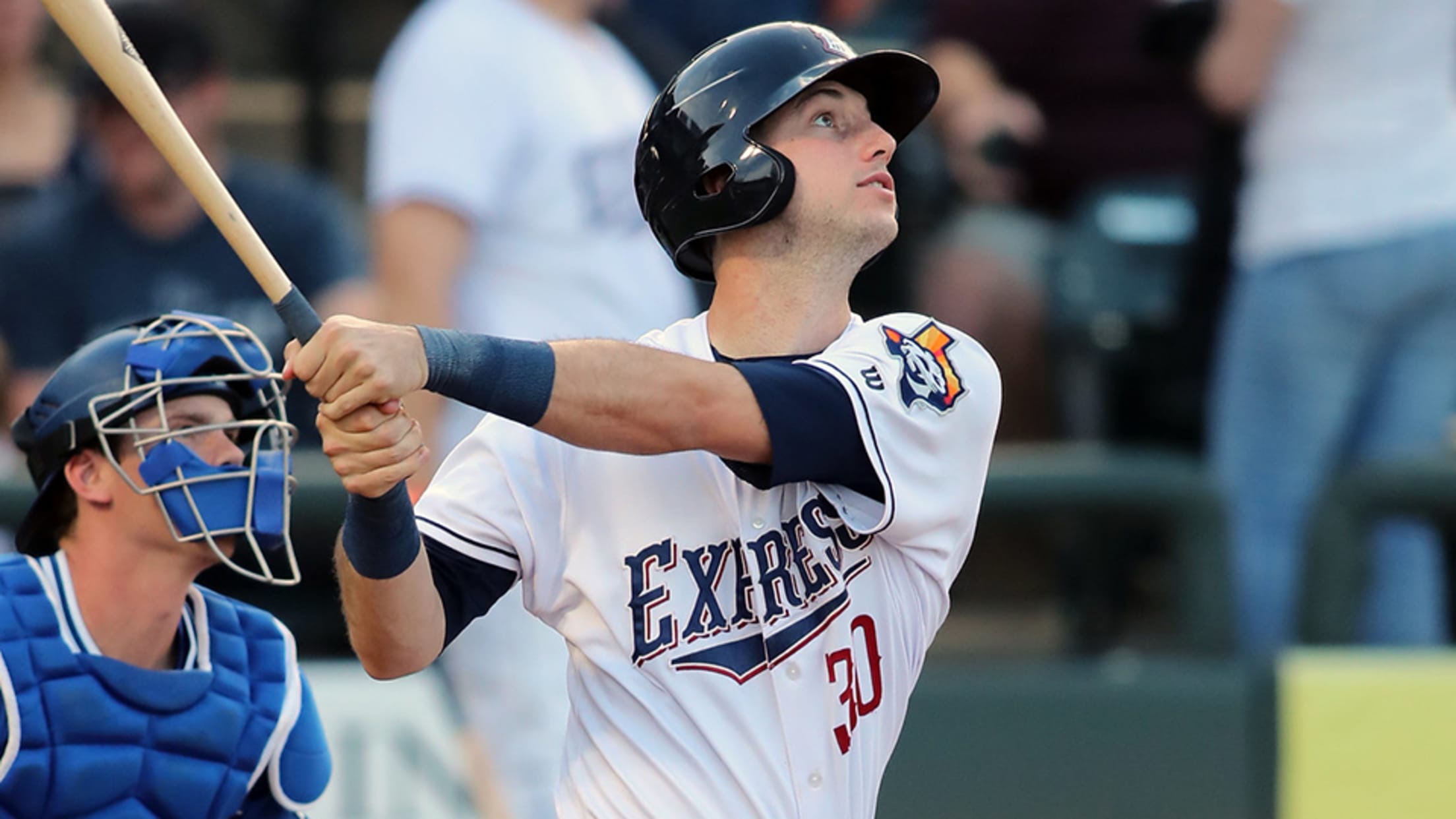 With the way offense has taken off at Triple-A in 2019, this year's All-Star Game in El Paso on July 10 could be one of the most exciting in recent memory. The side representing the Pacific Coast League will not lack firepower.Top-100 prospectsKyle Tucker (Round Rock), Keston Hiura (San Antonio)
Prospect Roundup: Games of June 21
Angels' Thaiss homers twice; Giants' Luciano keeps raking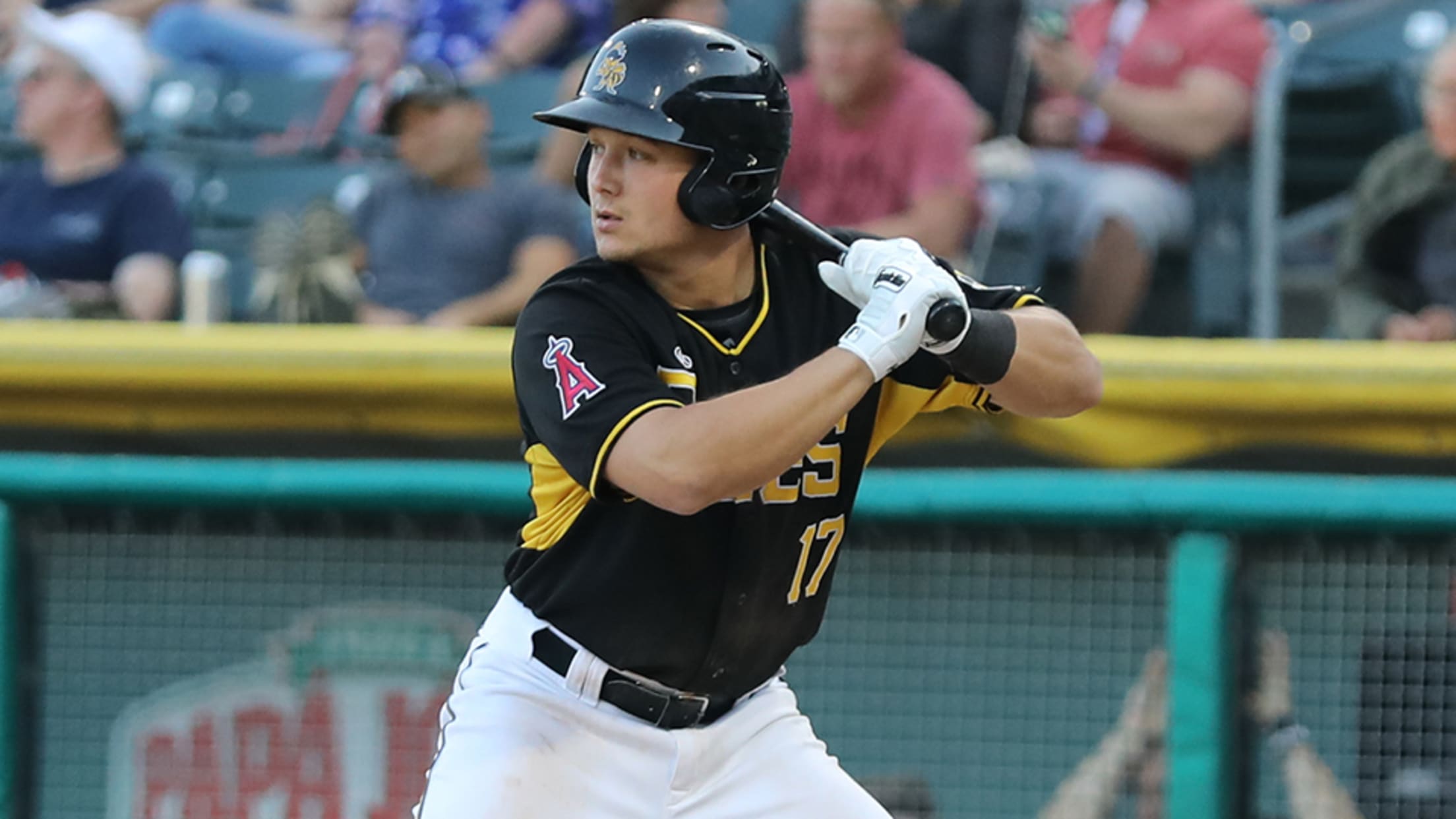 Angels 3B Matt Thaiss, Triple-A Salt Lake: 2-for-4, 1 HR, 4 RBIs, 1 BB -- The Angels' No. 6 prospect continued his prolific month by recording his second career two-homer game. Thaiss slugged a two-run shot to right field in the third inning, then led off the ninth with a line
Tucker parks a pair in Express' romp
Astros No. 2 prospect records third two-homer game of month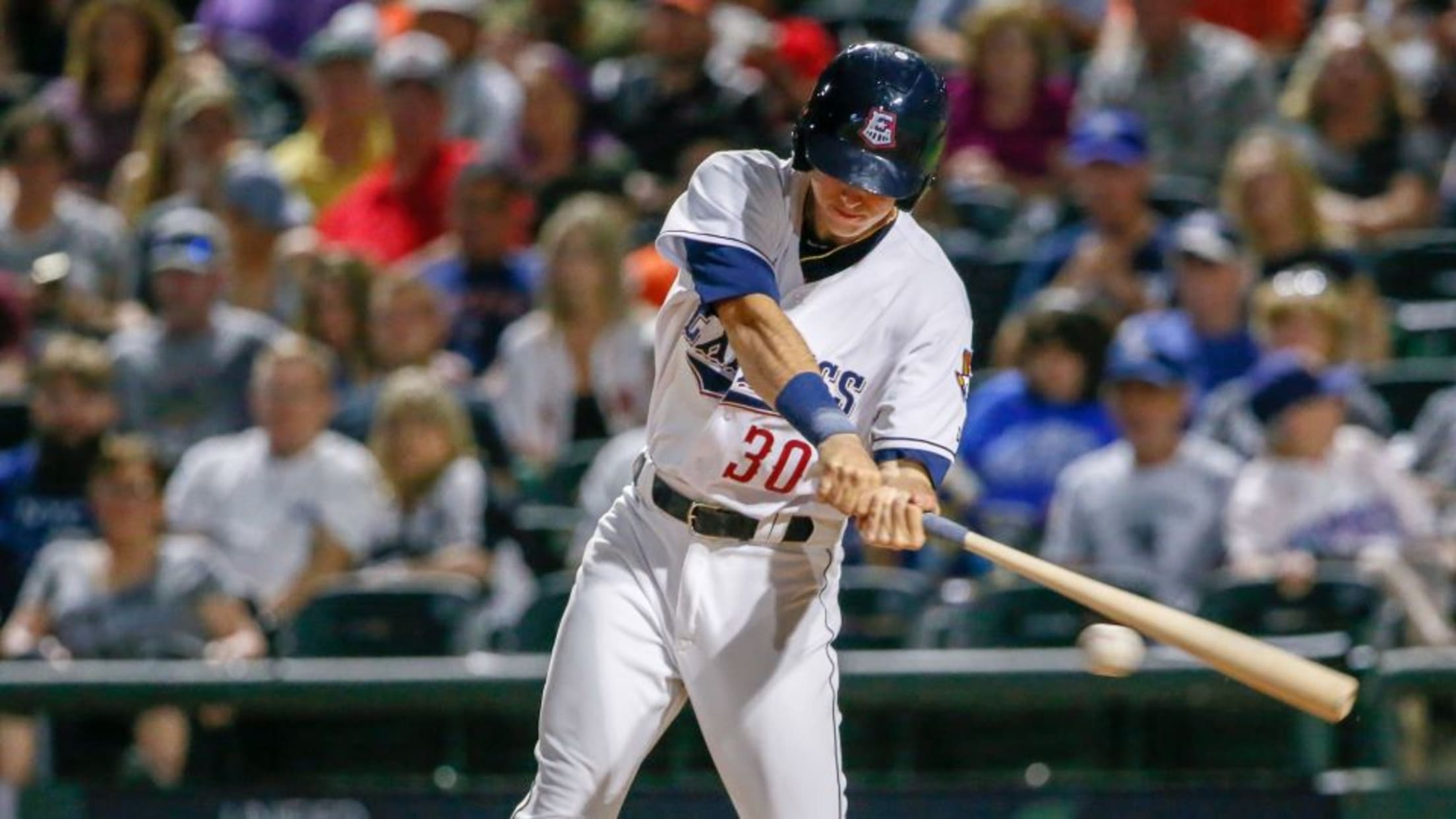 The Pacific Coast League has a new co-leader in the home run category.Kyle Tucker posted his third two-homer game of the month and drove in five runs to power Triple-A Round Rock to a 14-0 blanking of Tacoma on Saturday night at Dell Diamond. He connected on a three-run blast
Prospect Roundup: Games of June 6
Padres' Urias keeps raking, eight's enough for Braves' Allard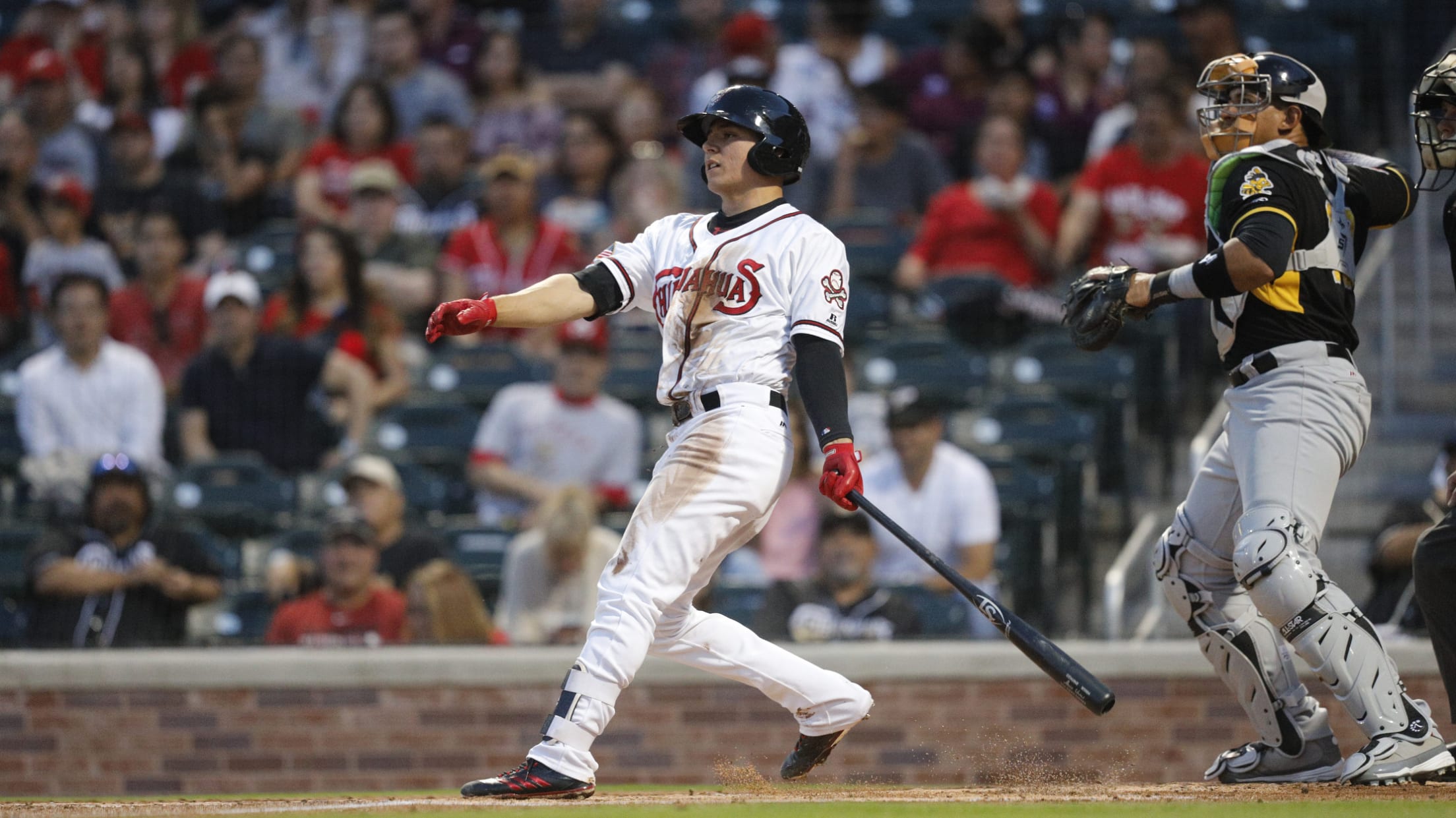 Padres SS Luis Urías, Triple-A El Paso: 3-for-5, 3B, RBI, R -- There's been no let up for San Diego's third-ranked prospect, who extended his hitting streak to six games with three hits, including an RBI triple. Urias has hit safely in 17 of his last 18 games and posted his
Tucker leads runaway Express offense
No. 12 overall prospect homers twice in four-hit, four-RBI game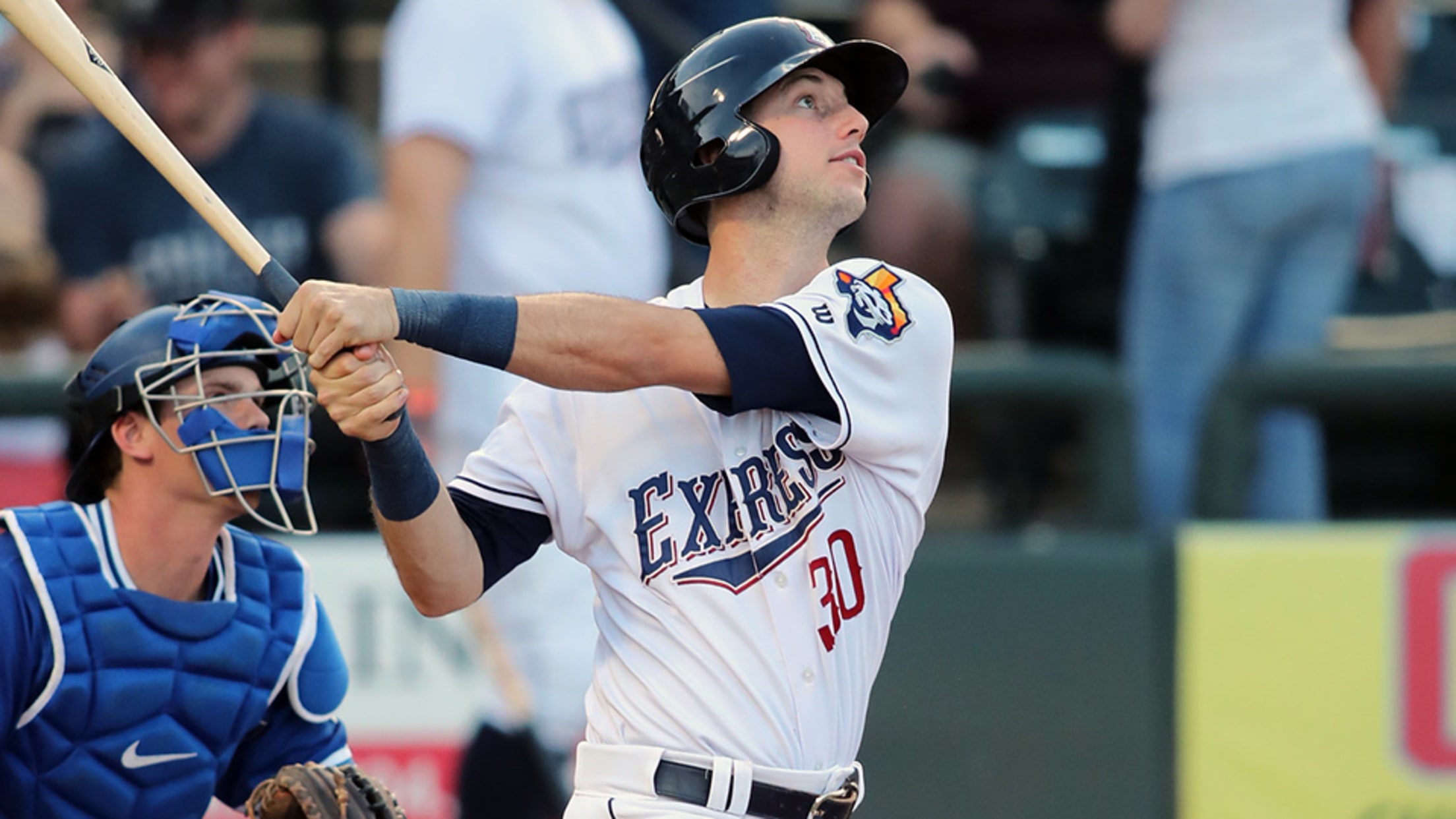 There was no stopping Kyle Tucker on Thursday night. Or the rest of the Express, for that matter.The Astros' second-ranked prospect crushed two long balls for the second time in three games while going 4-for-7 with four RBIs and three runs as Triple-A Round Rock posted a 13-run seventh inning
MiLB announces May Uncle Ray's Players of the Month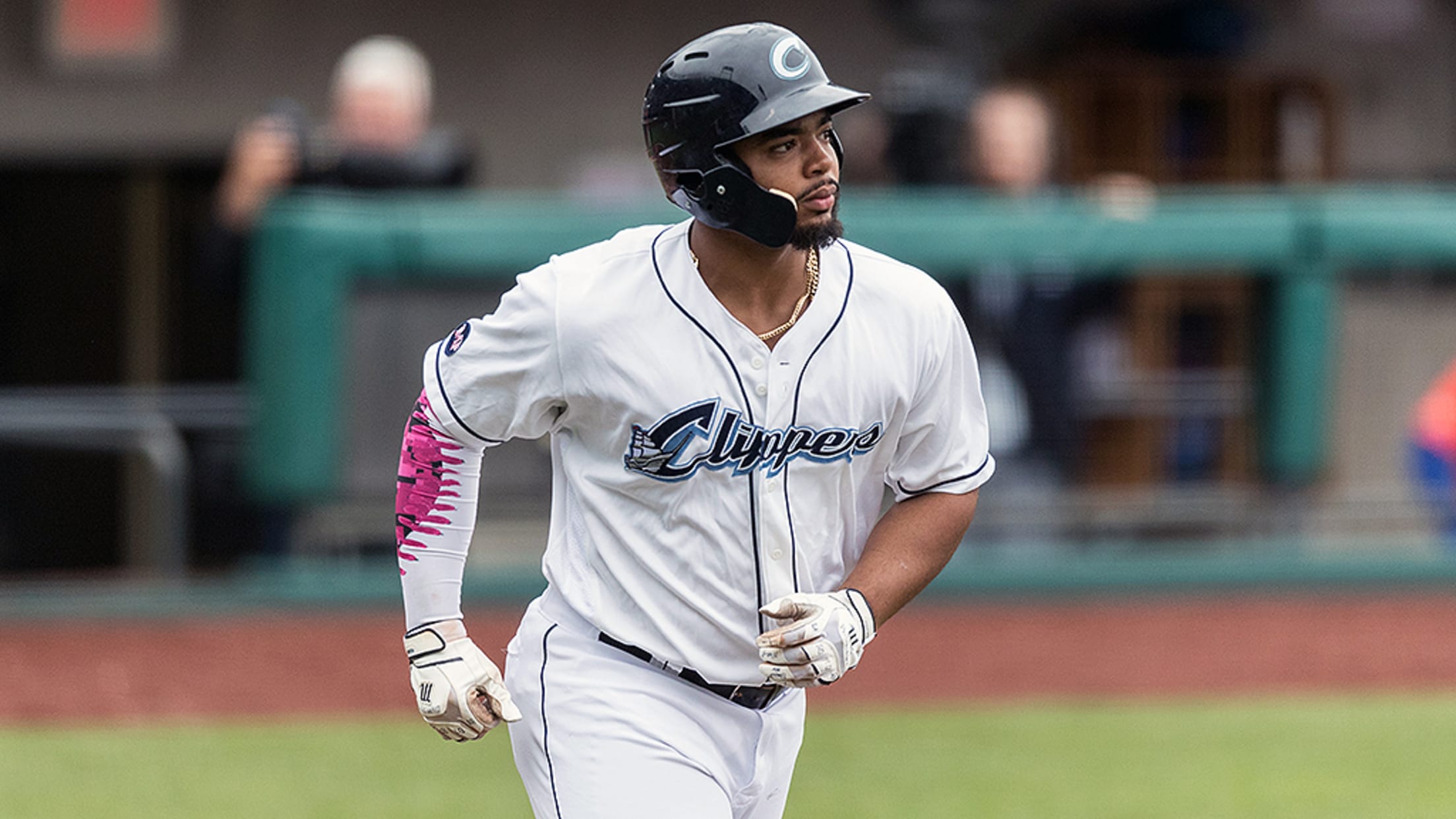 ST. PETERSBURG, Fla. -- Minor League Baseball today announced the Uncle Ray's Player of the Month Award winners for each of the 10 leagues for the month of May. In recognition of the honor, each winner will receive an award from Minor League Baseball and Uncle Ray's, the "Official Potato
Tucker goes deep twice for Express
Astros No. 2 prospect raises OPS for season to .959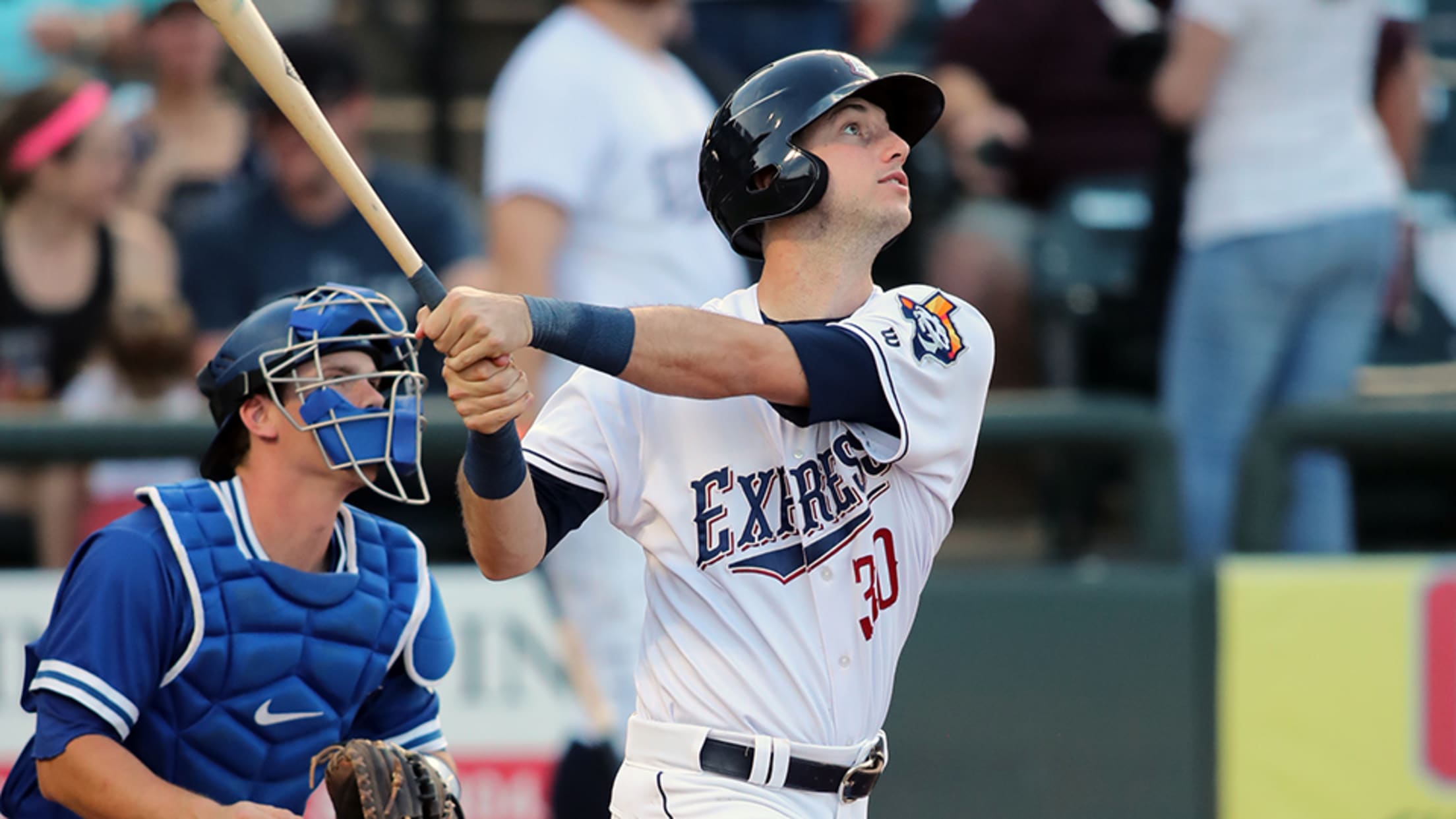 The power surge Kyle Tucker experienced at the end of May has carried over into June. The second-ranked Houston prospect smacked two homers and drove in three runs, but Triple-A Round Rock fell to Las Vegas, 19-9, on Tuesday at Las Vegas Ballpark. It marked Tucker's first multi-homer effort since last
Prospect Roundup: Games of May 26
Astros' Tucker goes yard again; O's Lowther puts up zeros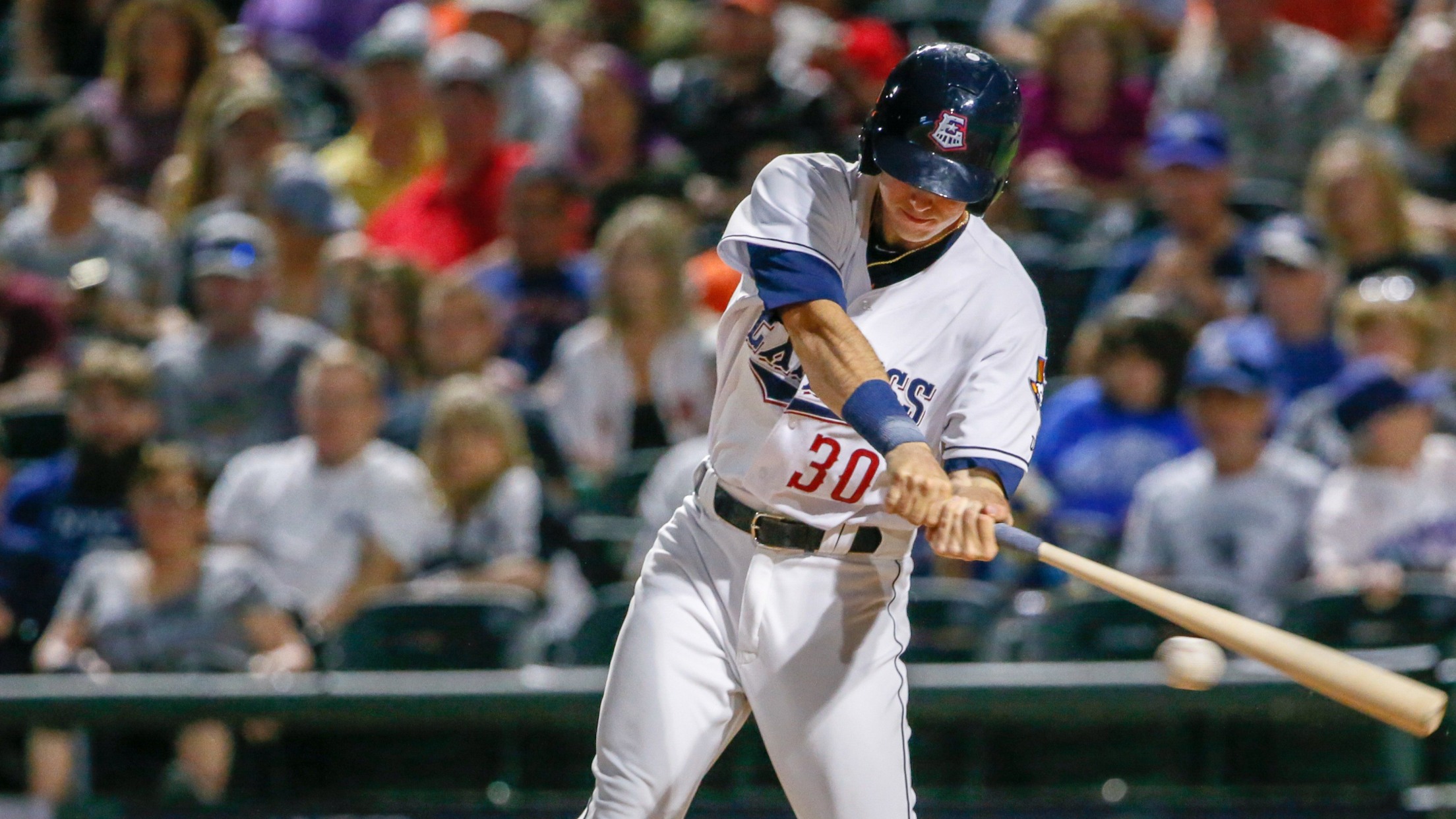 Astros OF Kyle Tucker, Triple-A Round Rock: 1-for-4, 2 R, HR, RBI, BB-- Houston's No. 2 prospect -- MLB.com's No. 13 overall -- led off the fourth inning with 16th homer of the season, extending his streak to four games with a dinger. Tucker also had a four-game streak for Triple-A Fresno
Prospect Roundup: Games of May 25
Marlins' Diaz, Astros' Tucker extend home run streaks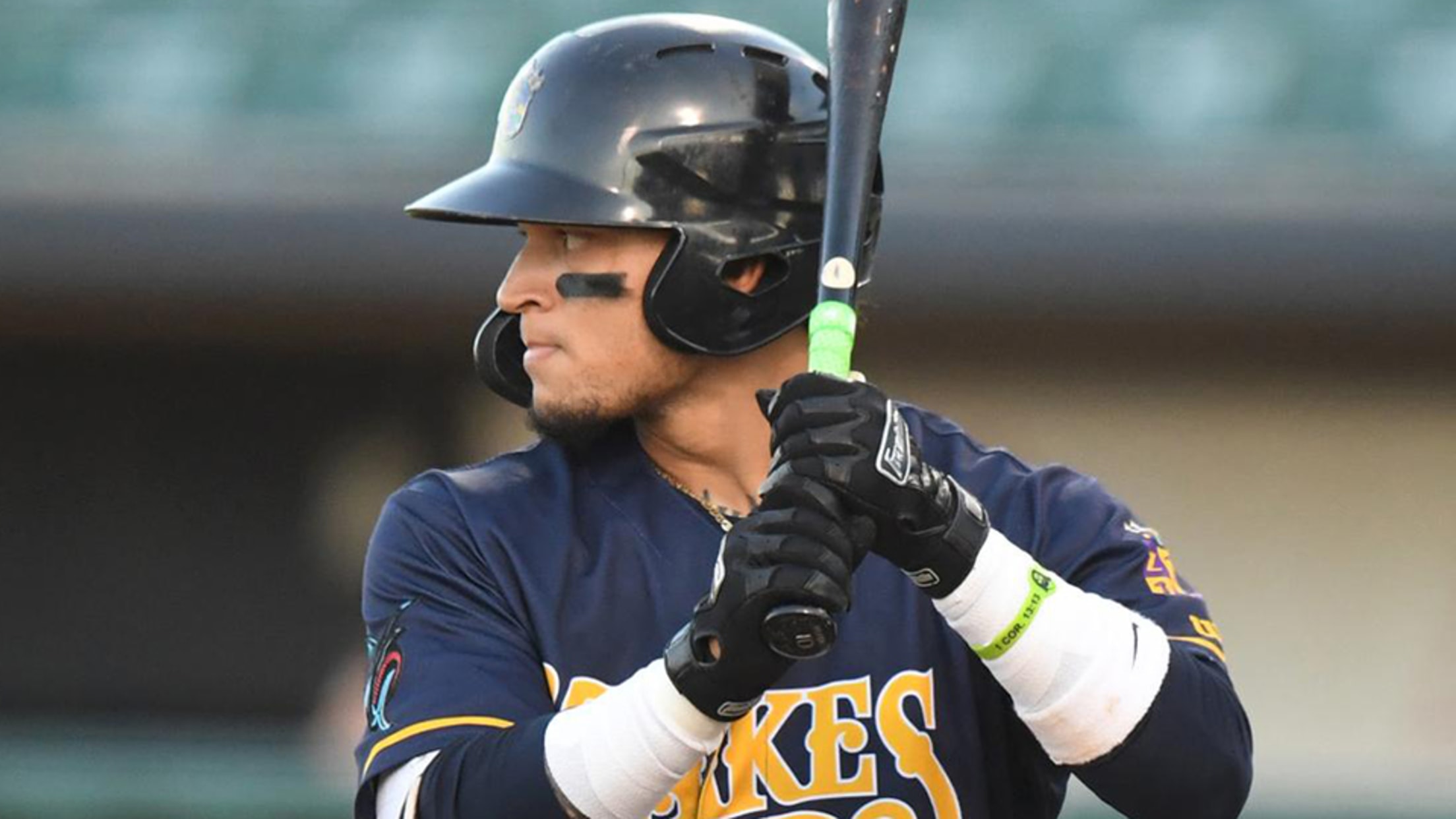 Marlins 2B Isan Díaz, Triple-A New Orleans: 3-for-4, HR, RBI, 3 R, 1 BB -- Diaz homered Saturday, just like he did the previous day. And the day before that. And the day before that. He also finished a triple shy of the cycle against Iowa and scored half of
Tucker takes Express to three-hit night
Astros No. 2 prospect belts two-run homer, scores two times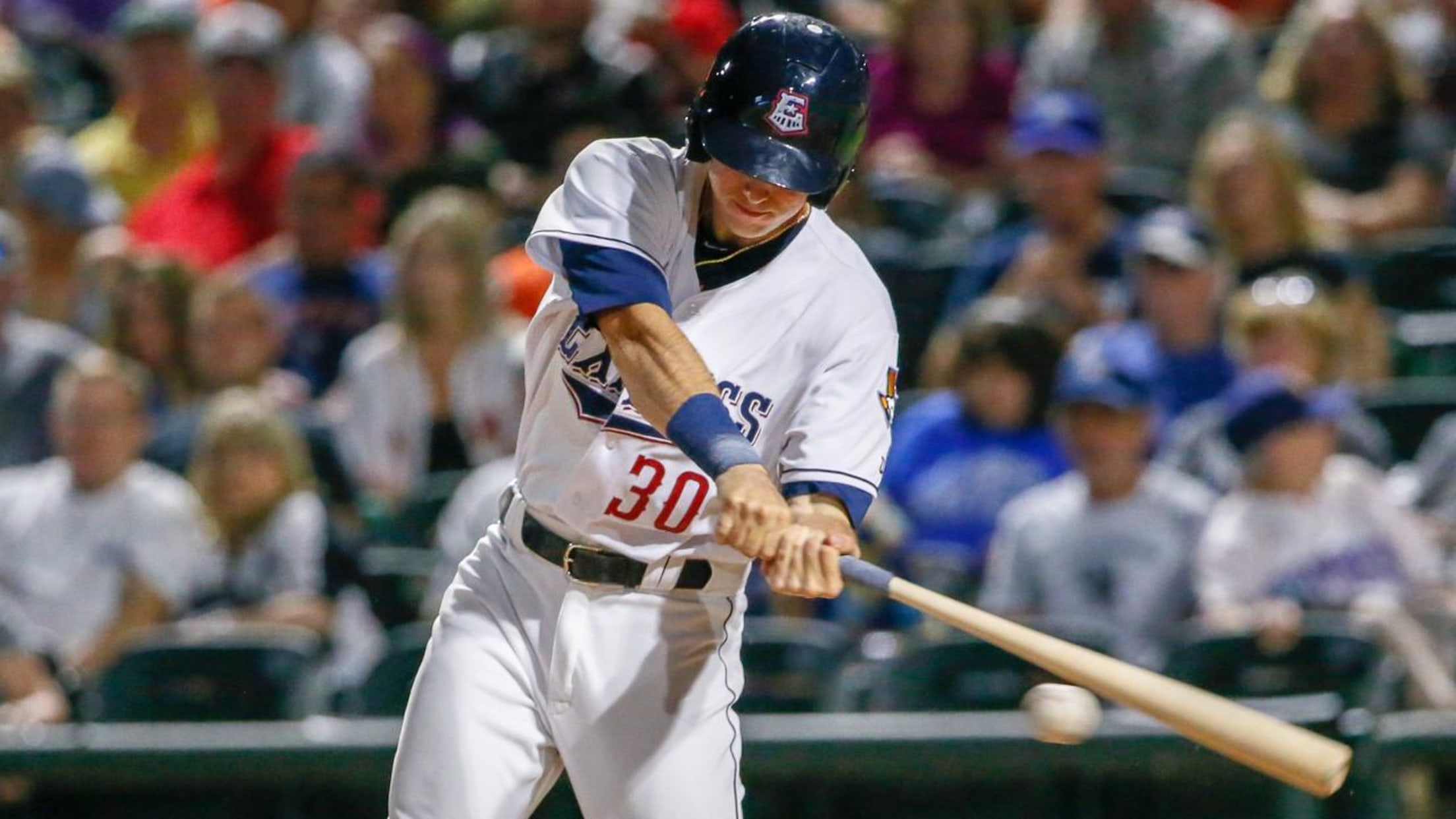 Kyle Tucker is having a pretty good year this month.MLB.com's No. 13 overall prospect went 3-for-3 with his 13th homer, two RBIs and scored twice in Triple-A Round Rock's 11-6 loss to San Antonio on Thursday night at Dell Diamond.
Tucker, Alvarez steer Express past Omaha
Top Astros prospects combine for six hits, drive in five runs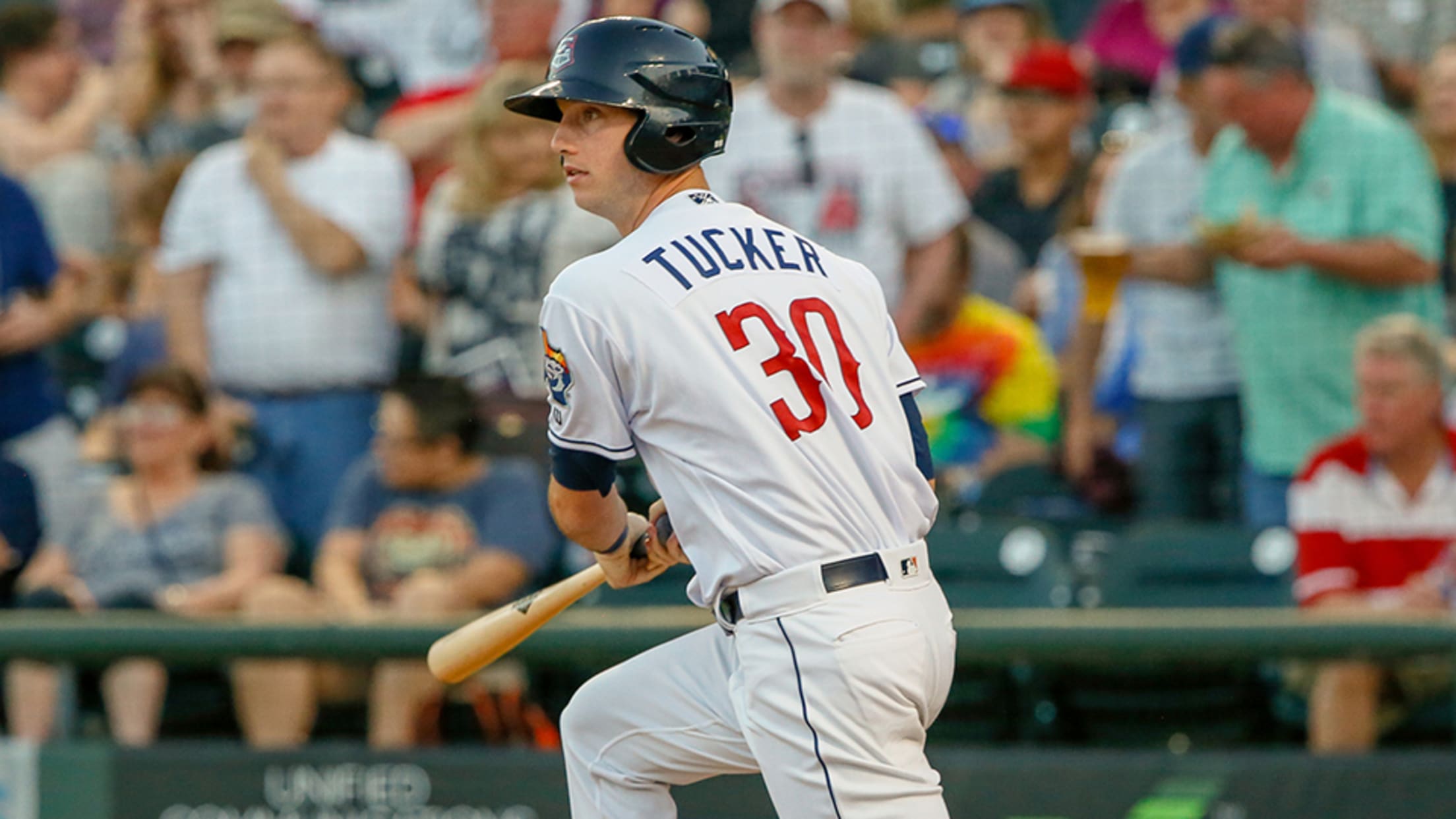 Kyle Tucker and Yordan Alvarez demonstrated again Friday night that reinforcements are ready should they be needed in Houston.The Astros' second- and third-ranked prospects, respectively, collected three hits apiece and combined to drive in five runs as Triple-A Round Rock held on for an 8-7 victory over Omaha at Werner Park. 
Red-hot Tucker homers to cap four-hit night
Astros No. 2 prospect is 7-for-10 in last two games for Express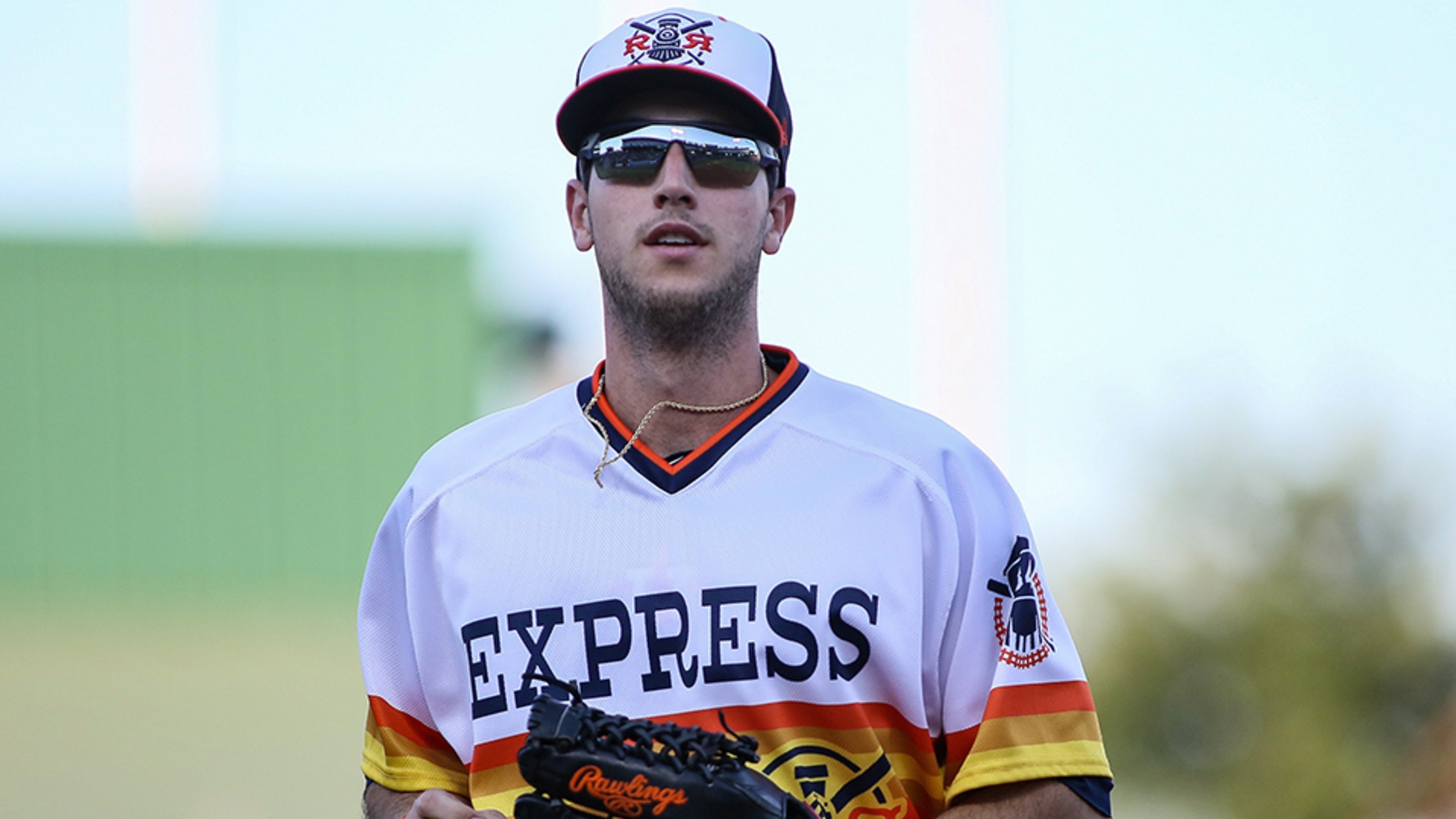 With summer looming, the weather is heating up. So is Kyle Tucker.The Astros' No. 2 prospect capped his first four-hit game of the season with a solo homer as Triple-A Round Rock rolled past San Antonio, 11-4, on Saturday night at Nelson Wolff Stadium. Tucker went 4-for-5 with a pair of
Tucker takes Express train to breakout
Astros No. 2 prospect homers, doubles and delivers six RBIs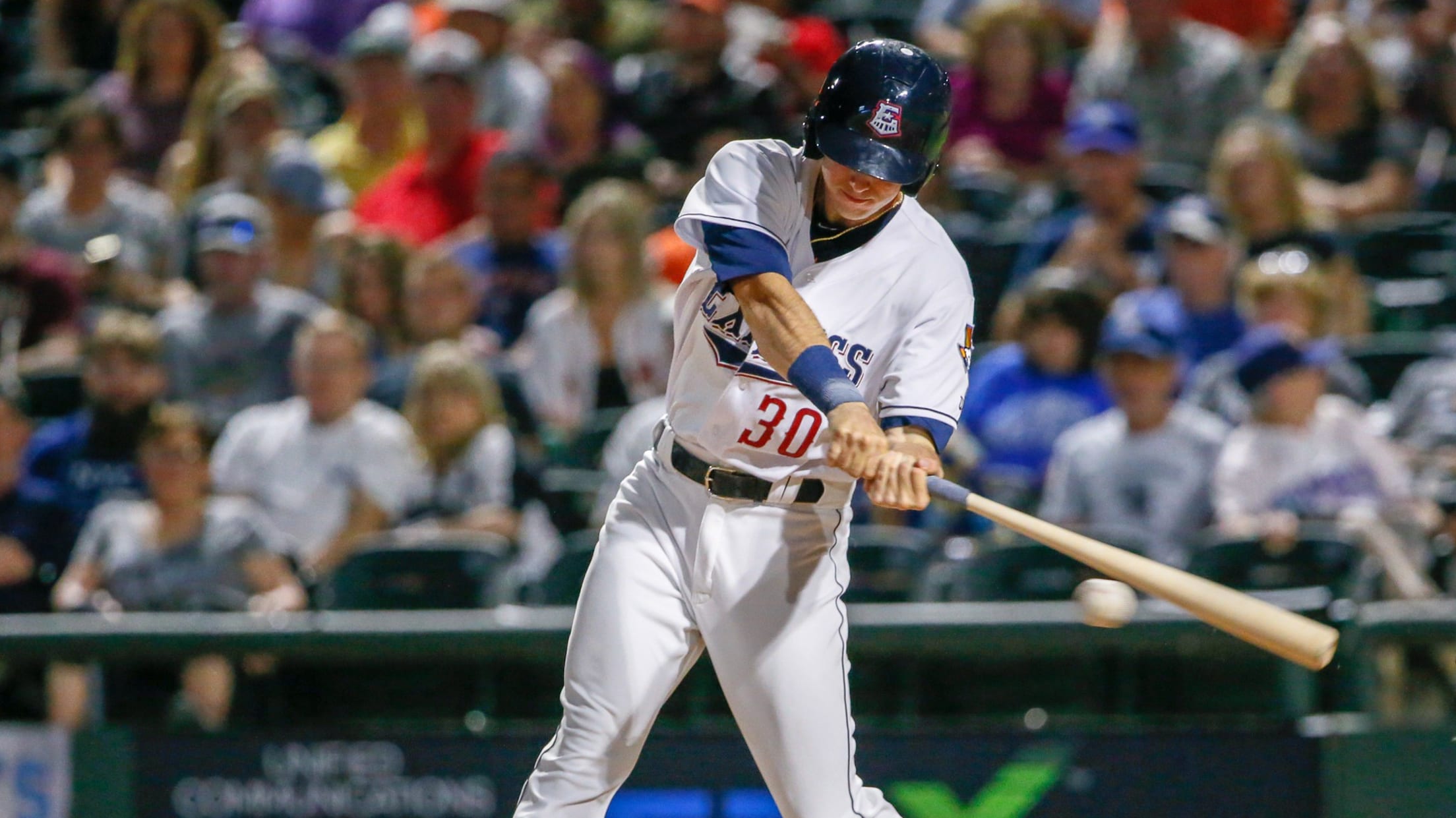 Kyle Tucker turned into a RBI machine just when Round Rock needed it.The second-ranked Astros prospect homered and doubled on a three-hit, six-RBI night and scored twice as the Triple-A Express defeated the Dodgers, 10-4, in 10 innings at Chickasaw Bricktown Ballpark. Tucker fell one RBI short of the career
Express' Alvarez homers on four-hit night
Astros No. 3 prospect drives in three runs, scores four times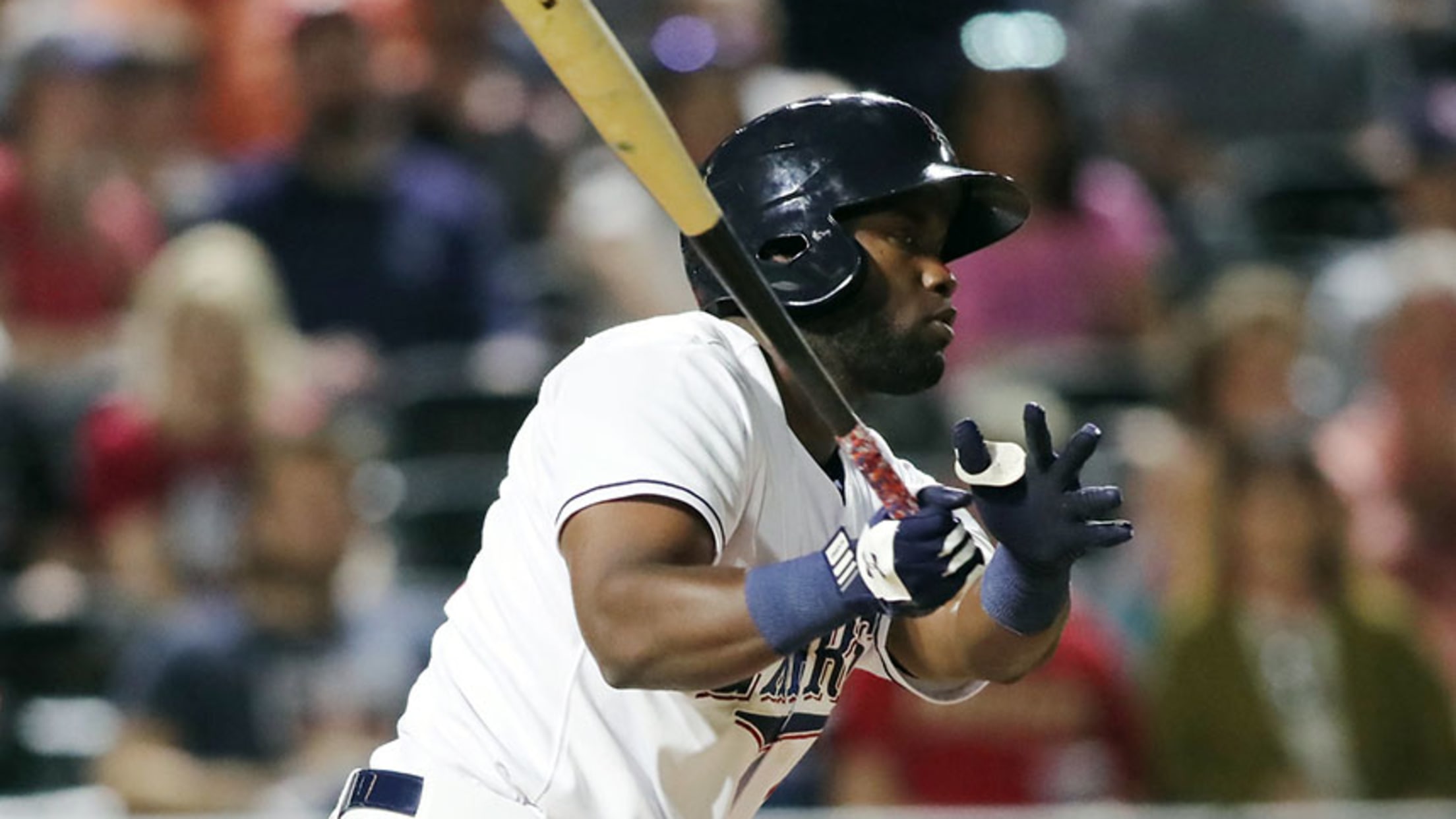 Trailing in the seventh inning, Triple-A Round Rock needed a big hit. Yordan Alvarez was there to deliver.The Astros' third-ranked prospect smacked a go-ahead two-run homer and doubled twice on a four-hit night, driving in three runs and scoring four times as the Express rallied for an 11-7 victory over New
Prospect Roundup: Games of April 25
Tucker enters Express lane, Bohm goes boom for 'Claws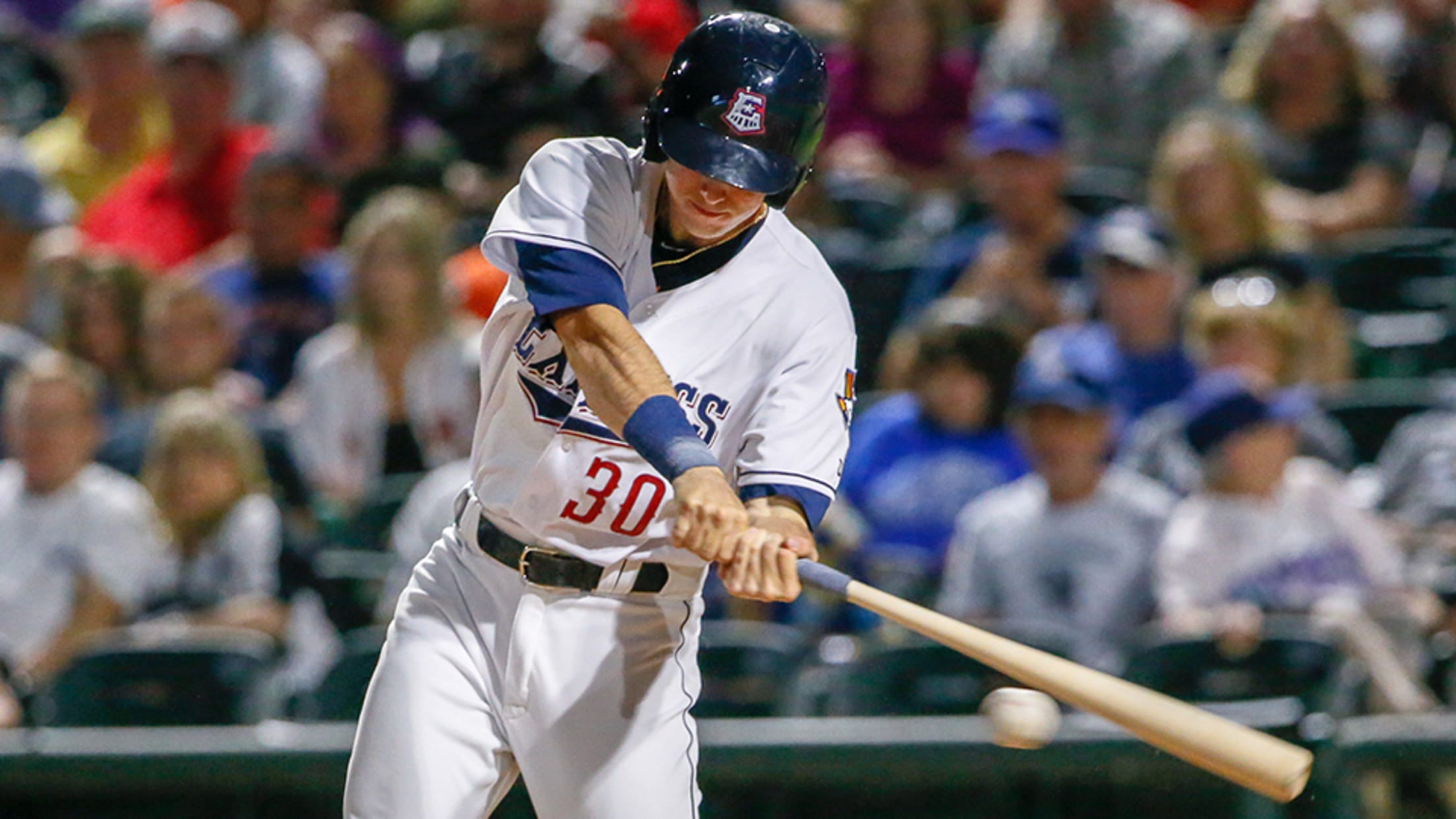 Astros OF Kyle Tucker, Triple-A Round Rock: 1-for-3, HR, RBI, R -- It's been a slow start to the season for the second-ranked Astros prospect, but that may be changing. Tucker went deep for the second consecutive game, blasting his fourth home run of the season to right field to give
Prospect Roundup: Games of April 8
Allard dealing in debut, Vlad notches first RBI in rehab game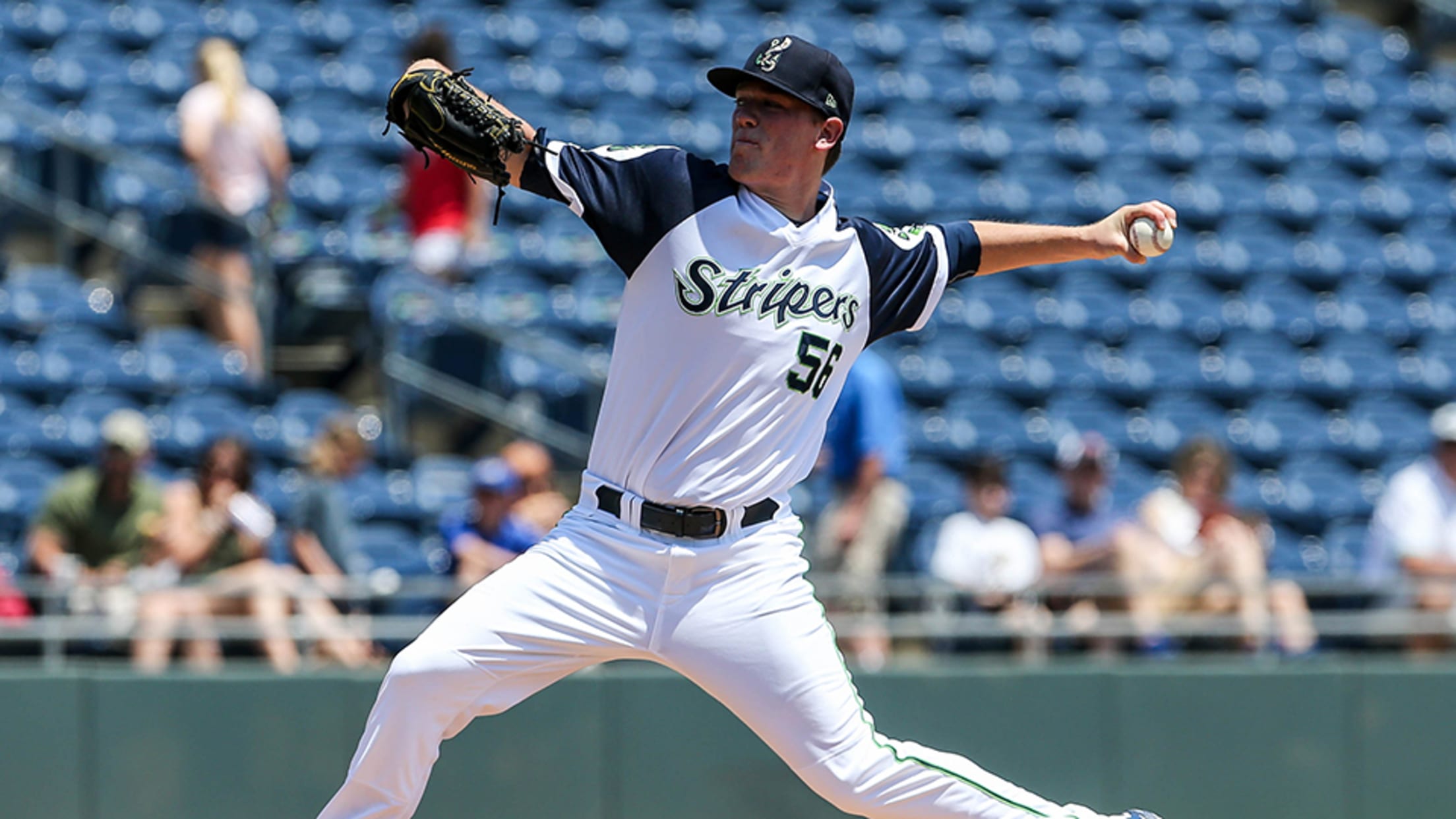 Braves LHP Kolby Allard, Triple-A Gwinnett: 5 2/3 IP, 1 R, 0 ER, 4 H, 4 K, 0 BB -- The 21-year-old helped guide the Stripers to their fourth win through five games. Atlanta's No. 11 prospect put to rest any worries the club might have had after he endured a
Astros reassign Whitley, Tucker to Minors
Martin, Bukauskas also head down; Mets send Gimenez, Tebow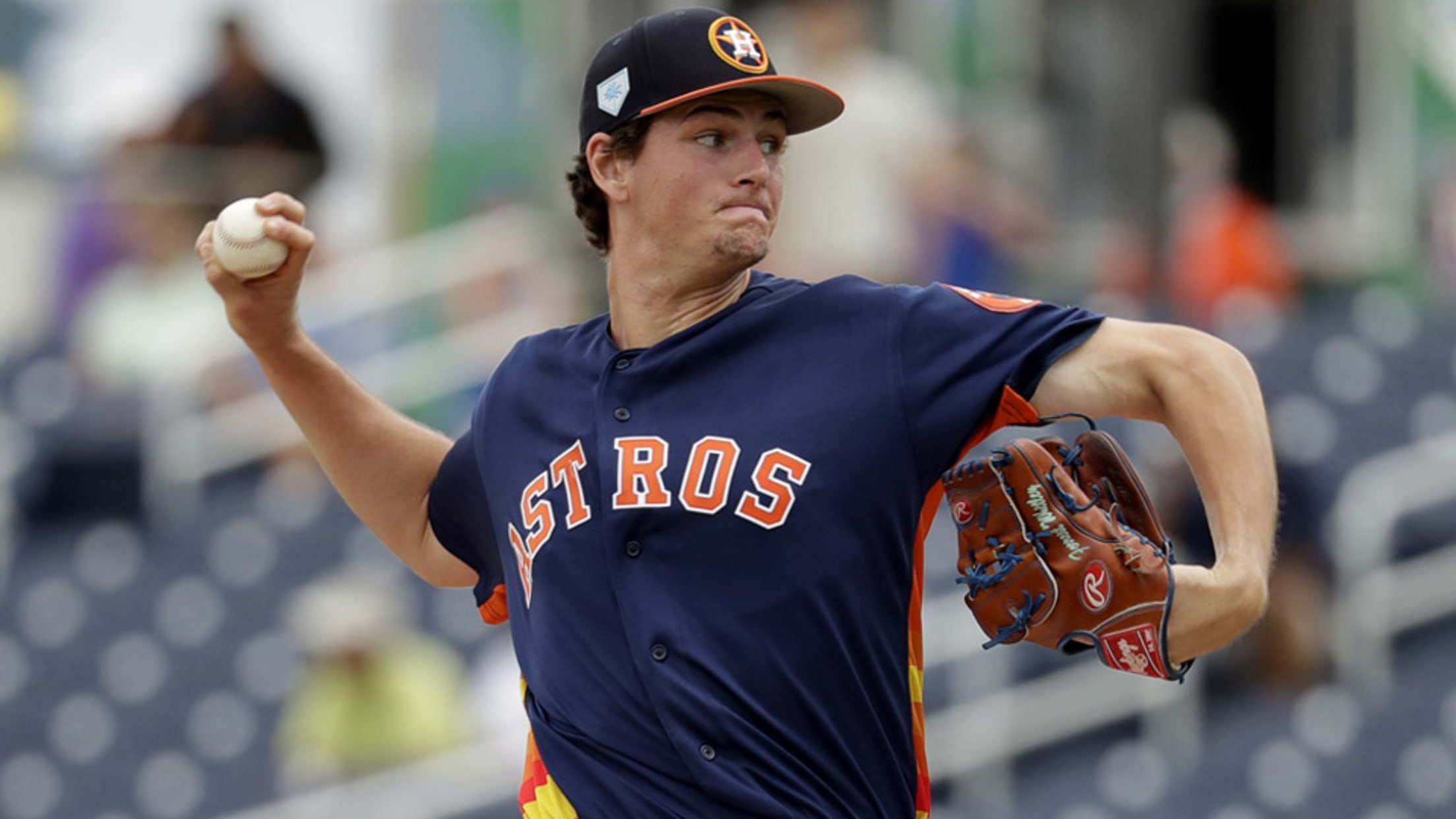 Big league camp is losing several more Top-100 prospects. The Astros reassigned Forrest Whitley, Kyle Tucker, Corbin Martin and J.B. Bukauskas, along with three others, to Minor League camp Tuesday.
Farm system rankings: Position players 20-11
Pirates, Astros prospects excite; Rockies boast impressive infield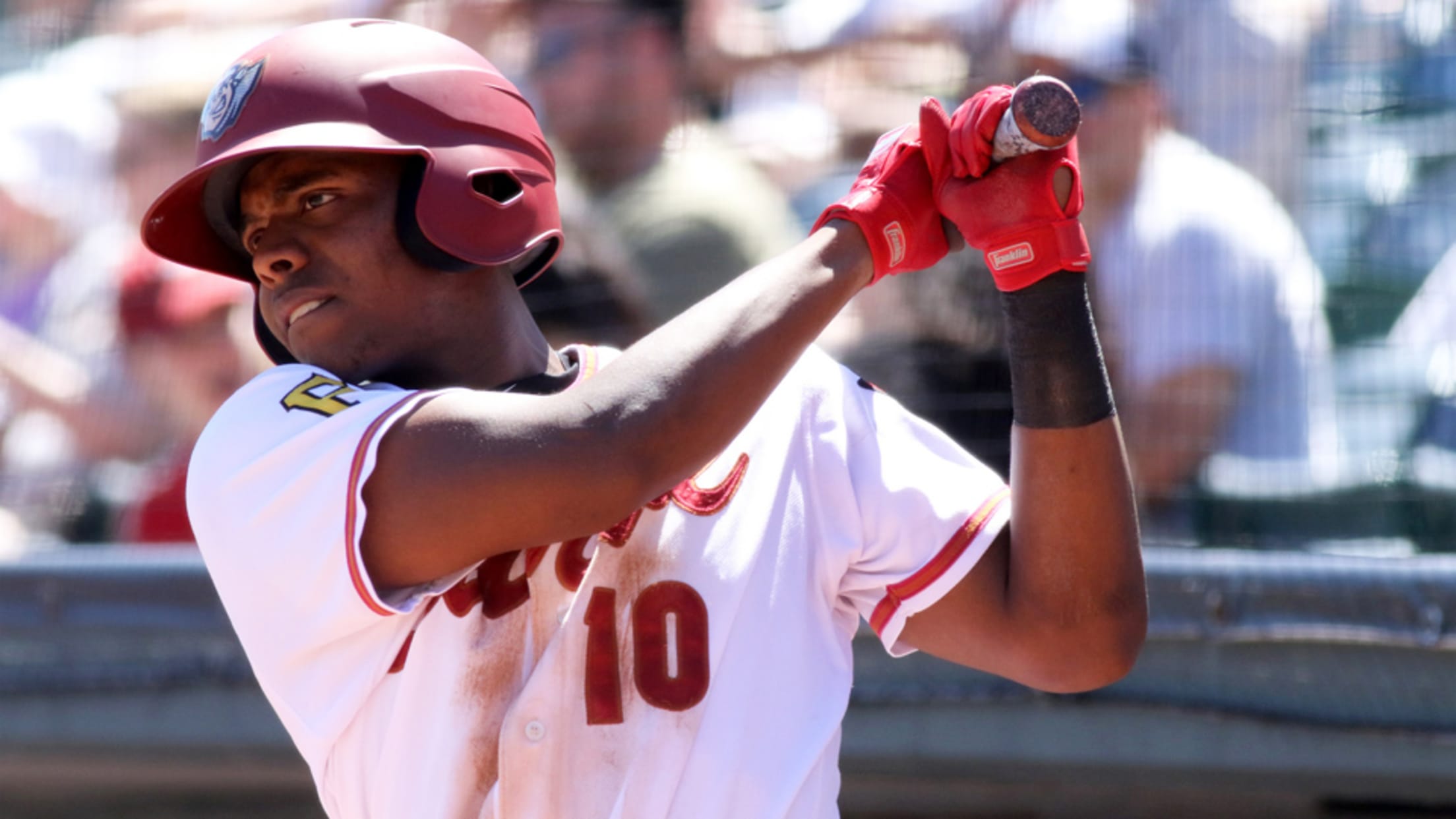 With the 2019 season rapidly approaching, MiLB.com is looking at the state of all 30 farm systems over the next month and ranking them in several different ways. The first installment, broken into three parts, focuses on position players and considers the quality and quantity of top talent in each
Toolshed selects the 2018 All-MiLB Team
Guerrero, Jimenez, Paddack were among the best of the best
Each offseason, MiLB.com goes position by position for every farm system and honors the players -- regardless of age or prospect status -- who had the best seasons in their organization. The result is our Organization All-Star series, which is now in the books for 2018.This edition of Toolshed caps the